So I'm doing something new on the blog this week. As of this post, I have 878 bottles of nail polish, about 500 of which I've never even used. I started doing Swatch Saturday as an outlet for my untrieds, and then I just ended up with a hundred Blue-Eyed Girl Lacquers. So this new feature, Swatch Sunday, will take a look at the other polishes in the queue.
My polish for this first official Swatch Sunday is Broadway Nails's Pretty Duckling. I'm wearing three coats with one coat of Color Club's clear coat.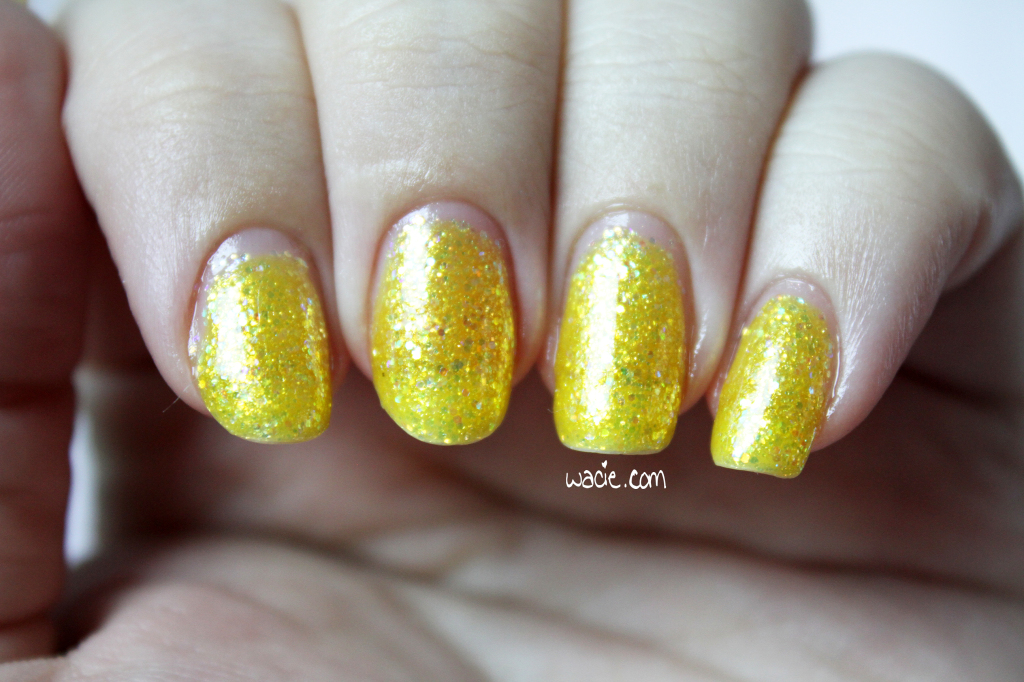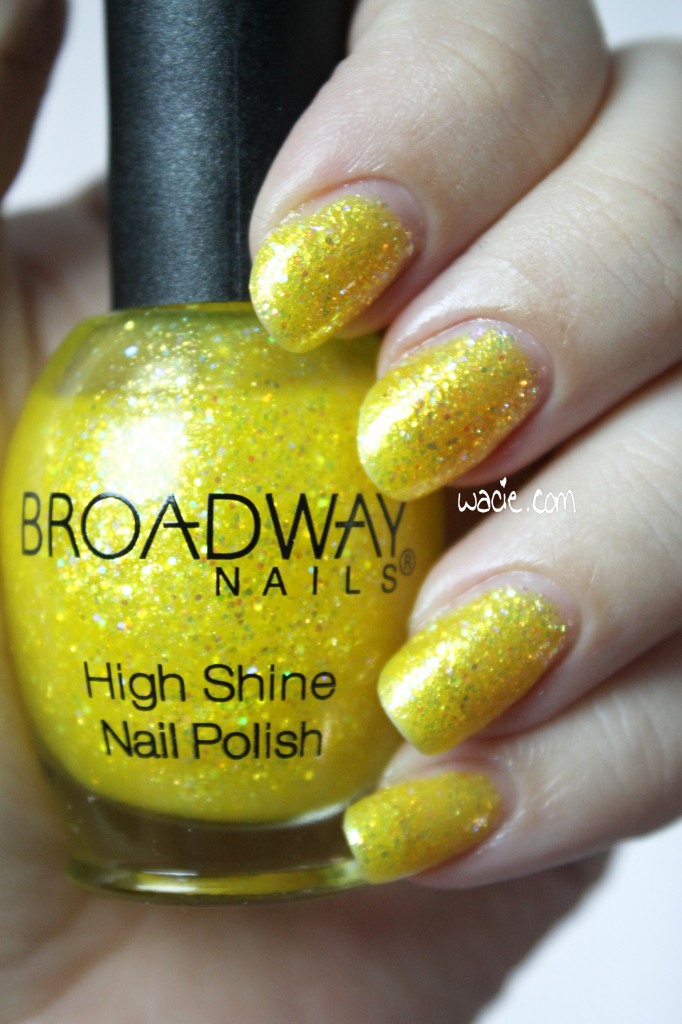 Pretty Duckling is a yellow-tinted jelly polish with fine iridescent glitters. For the longest time, I couldn't decide whether to use it alone or as a topper. I really wanted to try this over black, but I decided that the base had enough color to stand on its own. It's still pretty translucent; the nail line is still pretty visible, but the color is still very bright.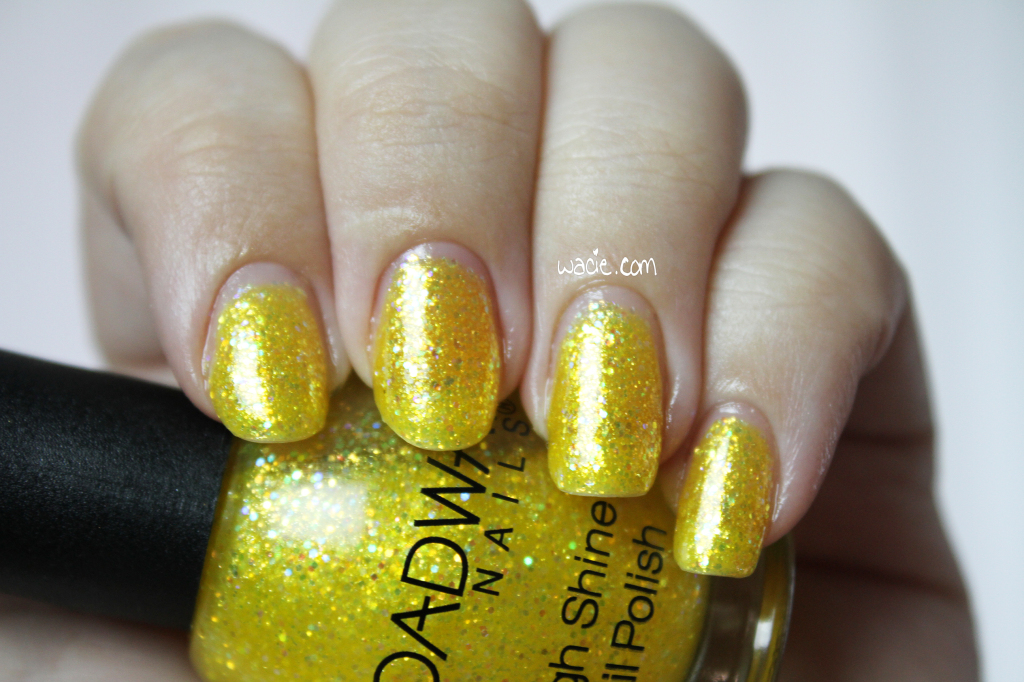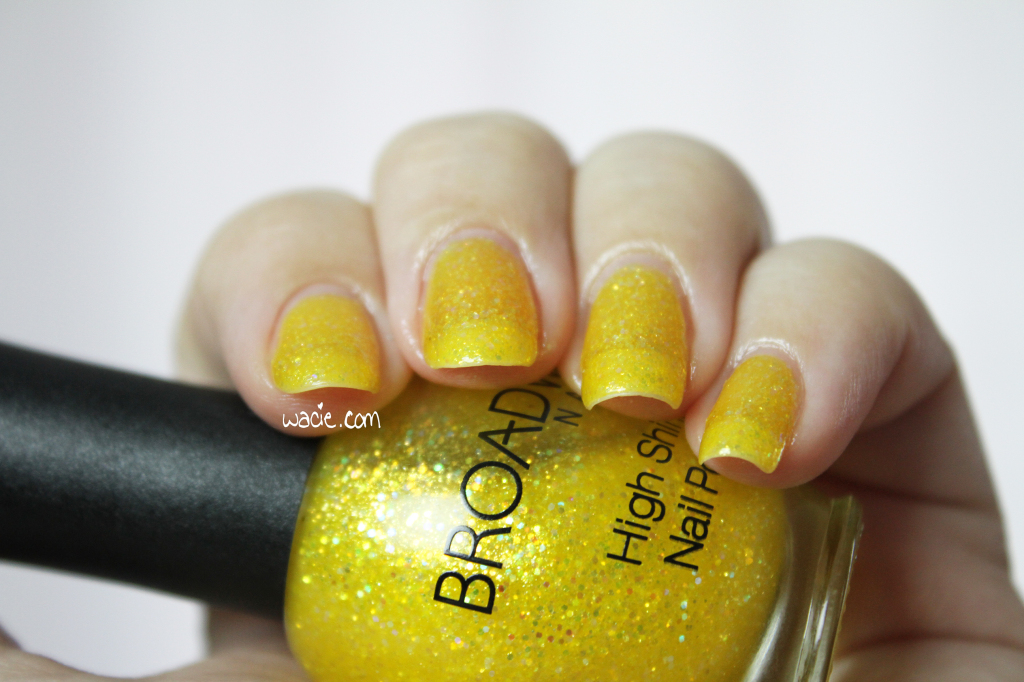 Pretty Duckling was easy to apply, but due to the glitter size and quantity, the consistency is very thick. It's almost like applying a textured polish, but this one actually dries with a smooth finish. It's similar to those Sinful Colors glitters, like Hottie and Nail Junkie. It's a very similar mix of glitter in a similar colored base. If you like those, you'll like this.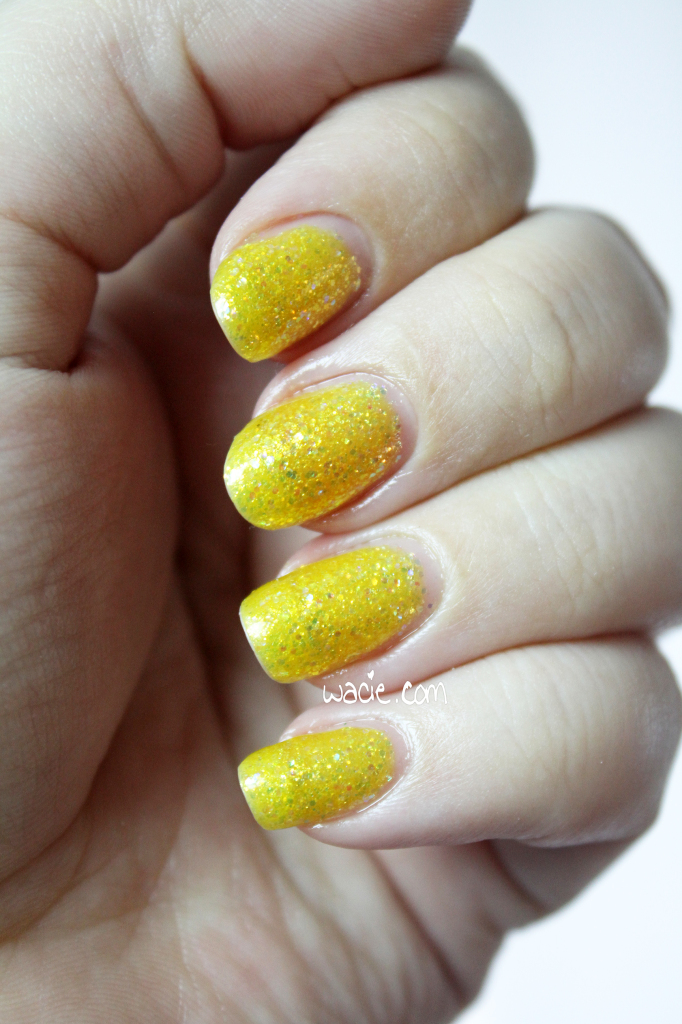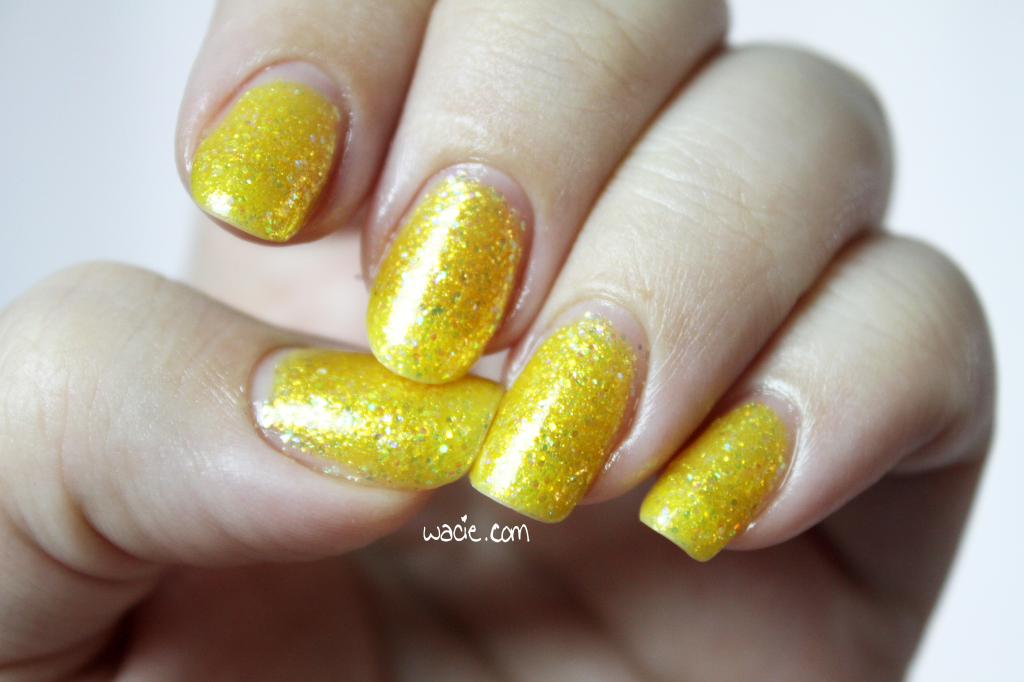 This is especially vibrant in the sunshine. Also, it's finally sunny again! I can't remember the last time I could take an outdoor photo.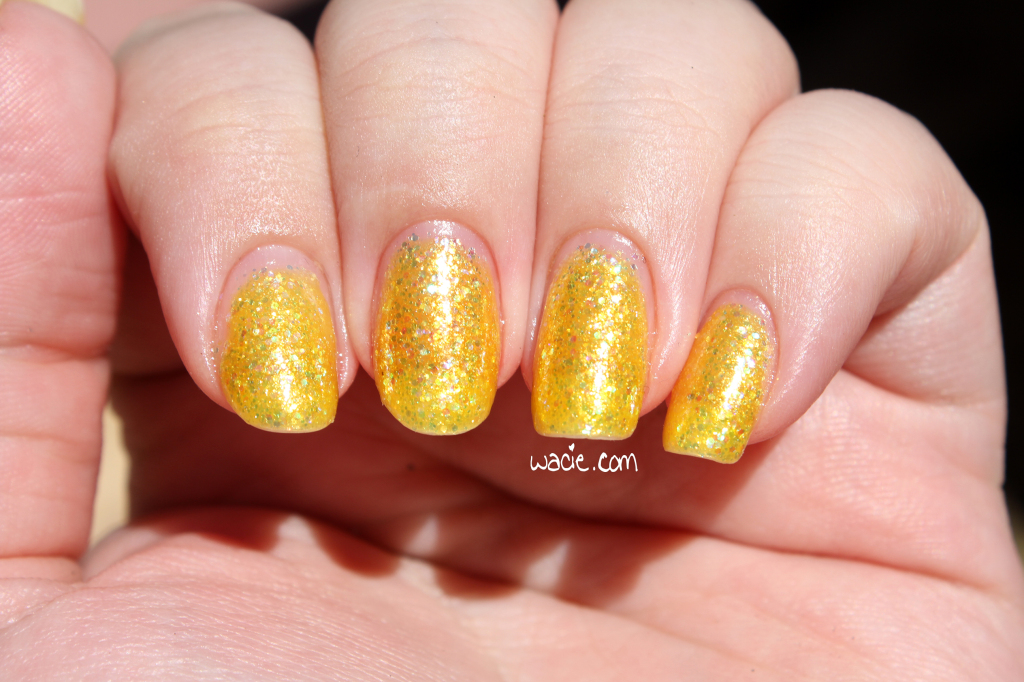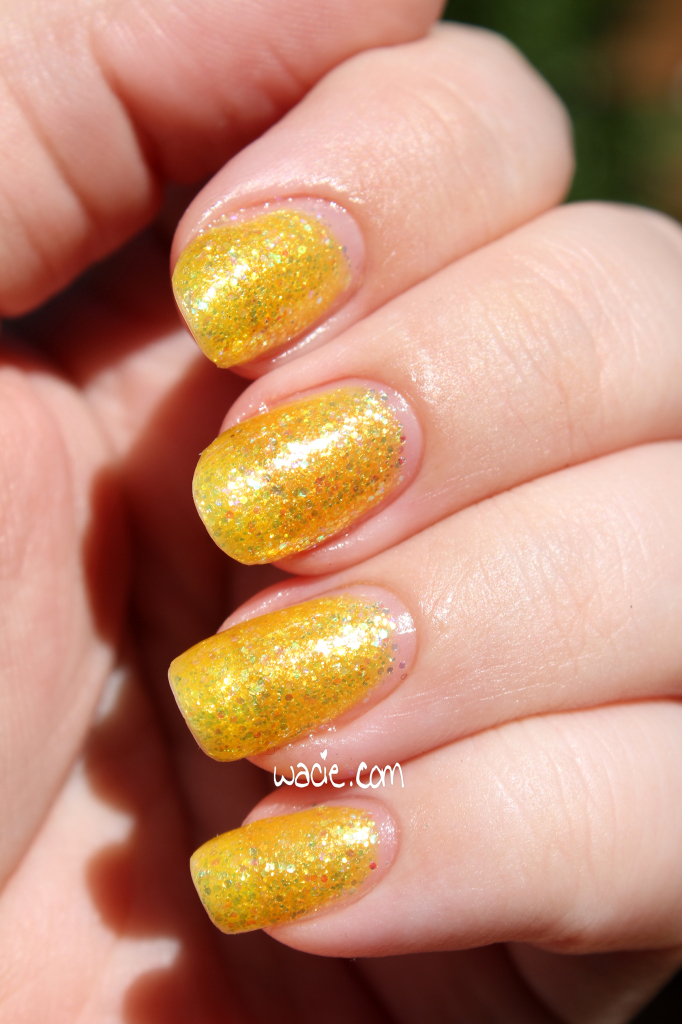 I like it alone, but it would also look great over a yellow creme, or any creme, really. I'm looking forward to trying it again soon.