Happy Monday night! After a long day and a busy weekend, I'm finally getting around to sharing some new manicures. For this installment of Manicure Monday, I'm wearing Wanna Be Your Boyfriend from Model City Polish. I'm wearing three coats with one coat of Rica's Glossy Glam top coat.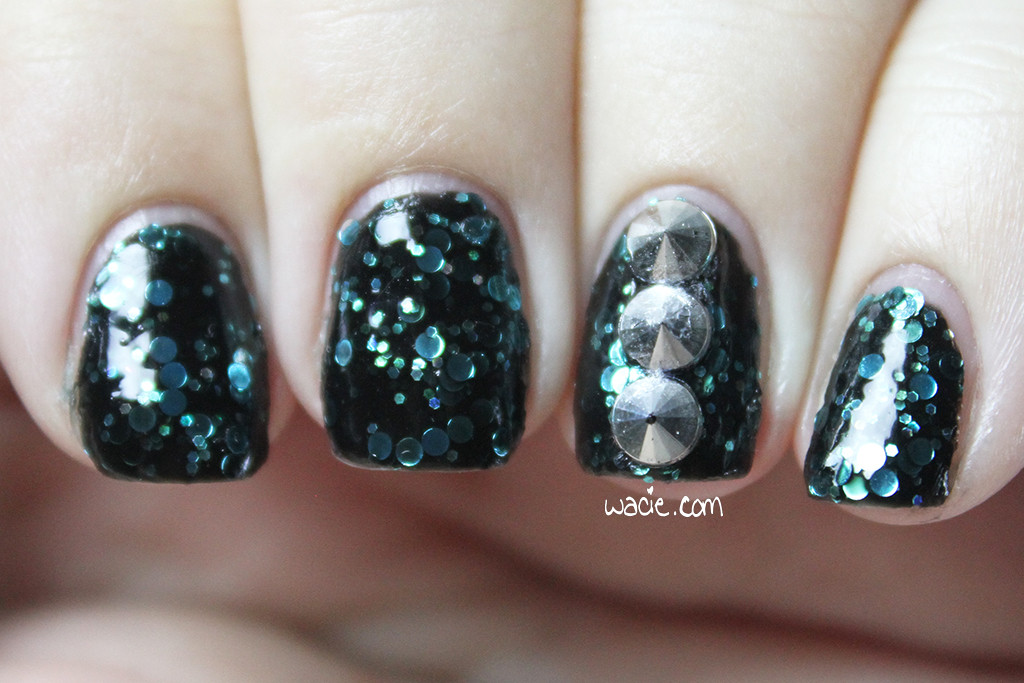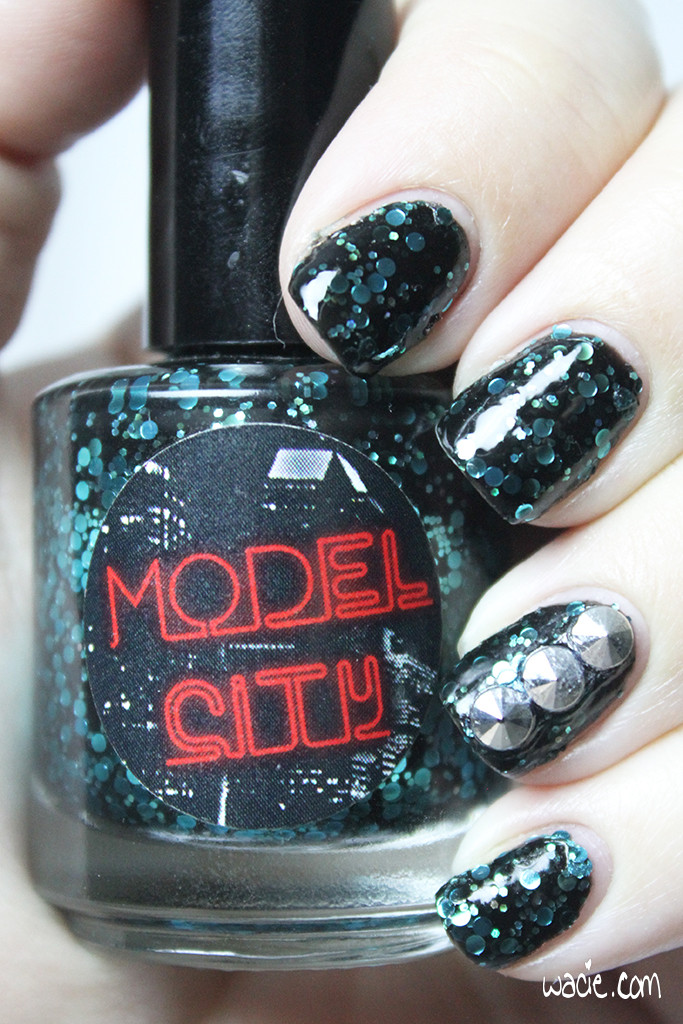 Wanna Be Your Boyfriend is a black jelly polish with blue metallic dot and fine teal holographic hex glitters. Application was pretty standard for a glitter jelly polish: it was thin on the first coat, but the other two coats evened out the opacity and created a beautiful dimensional layered effect with the glitter. Drying times were good, and the jelly dries with a glossy finish, though also with a texture from all the glitter. I used a top coat to smooth it out as well as make it extra shiny.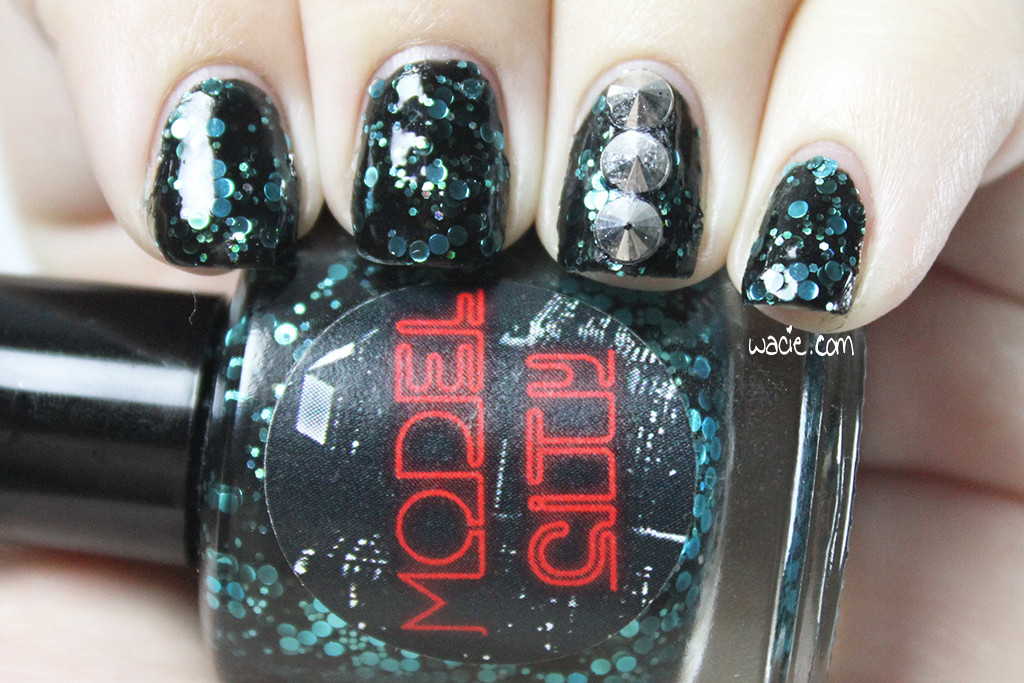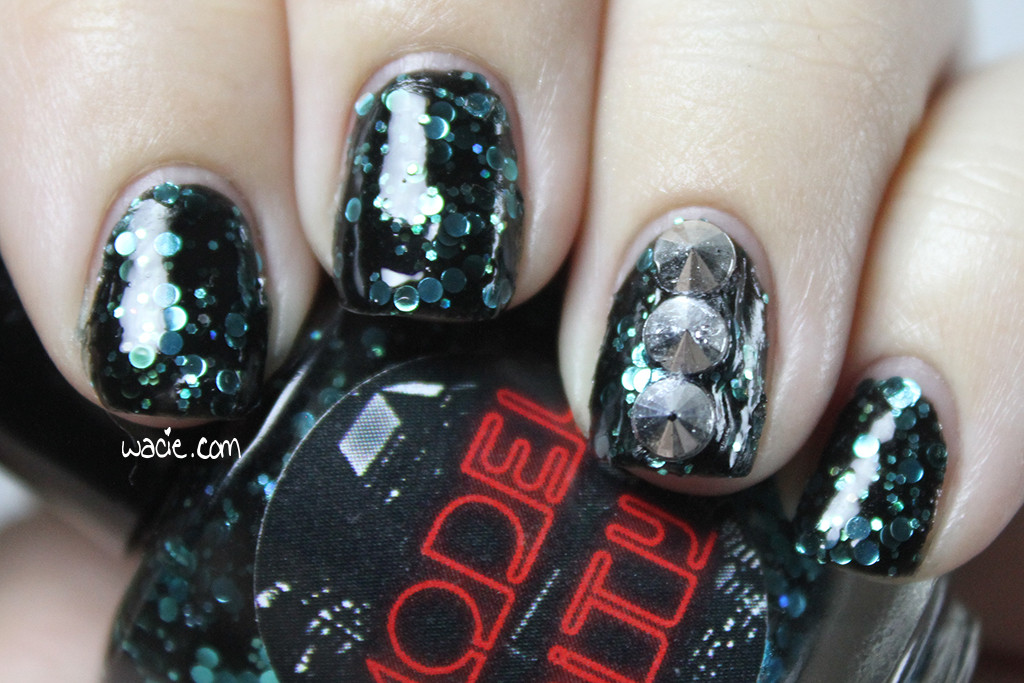 So uh, I love The Ramones. In the summer of 2013, I was first discovering indie polish, and when I saw Model City had a little Ramones collection, I was all over it. At the time, these three polishes were unique little gems in my collection, and the fact that they were named after some of my favorite songs were a total bonus. It's been almost two years since I bought this polish, and even though it's simple, it's still special to me and I still don't have anything quite like it.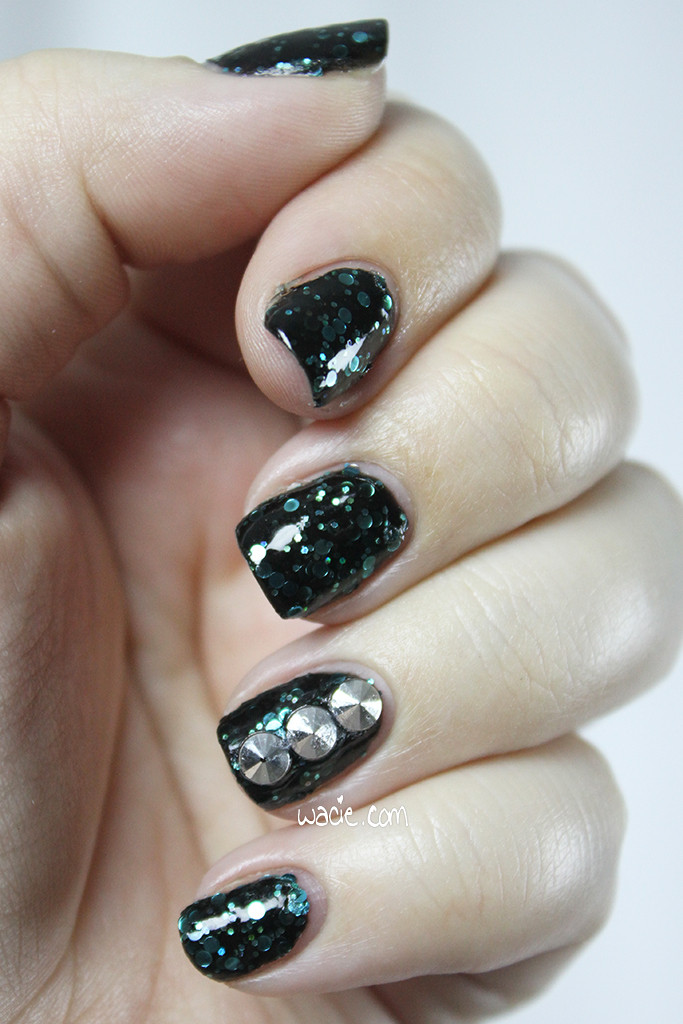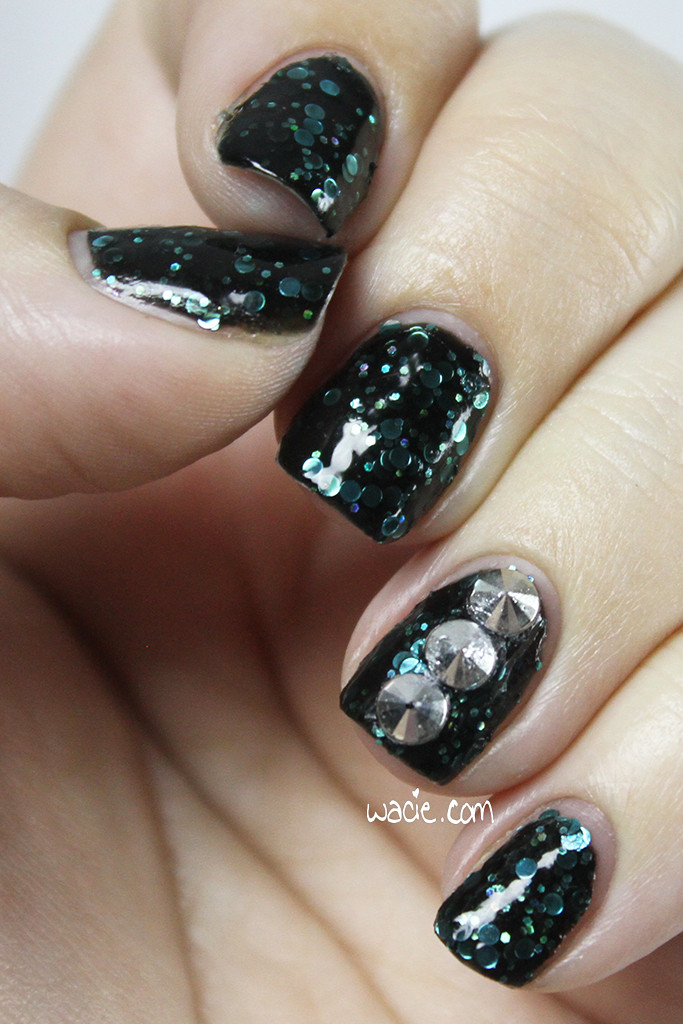 I wanted a little extra punk, so I got the studs out. I actually ordered some real metal spike charms to put on; they were set to arrive today but didn't. I had to get the lame-o Claire's studs out instead. They're plastic with silver paint, and you can see that the paint is coming off the points. One of the studs on my right hand is entirely black by now. Oh well, I still think it's cool.
Wanna Be Your Boyfriend has been discontinued by Model City, but you can find their other polishes in their etsy shop.
I bought this polish myself.