Weekday swatch! This was a swatch I intended for Swatch Saturday, but I ended up being out of town all weekend and wasn't able to post it on time. I hope you'll love it anyway! This is Blue-Eyed Girl Lacquer's Hydrangea, yet another dainty pastel beauty from the April Showers collection. I'm wearing three coats with one coat of Rica's Glossy Glam.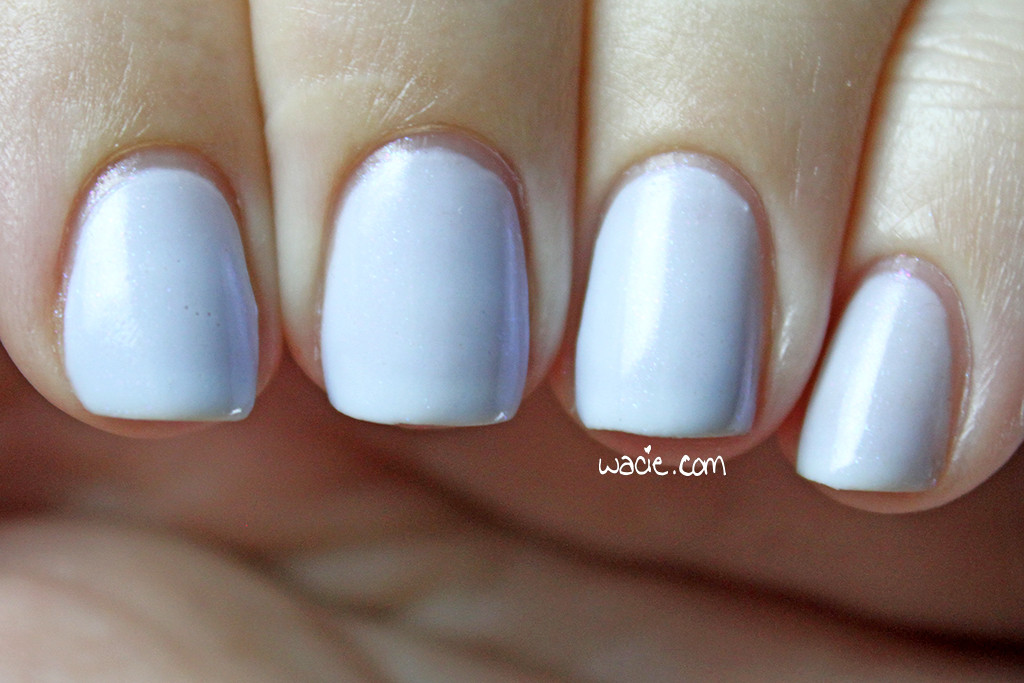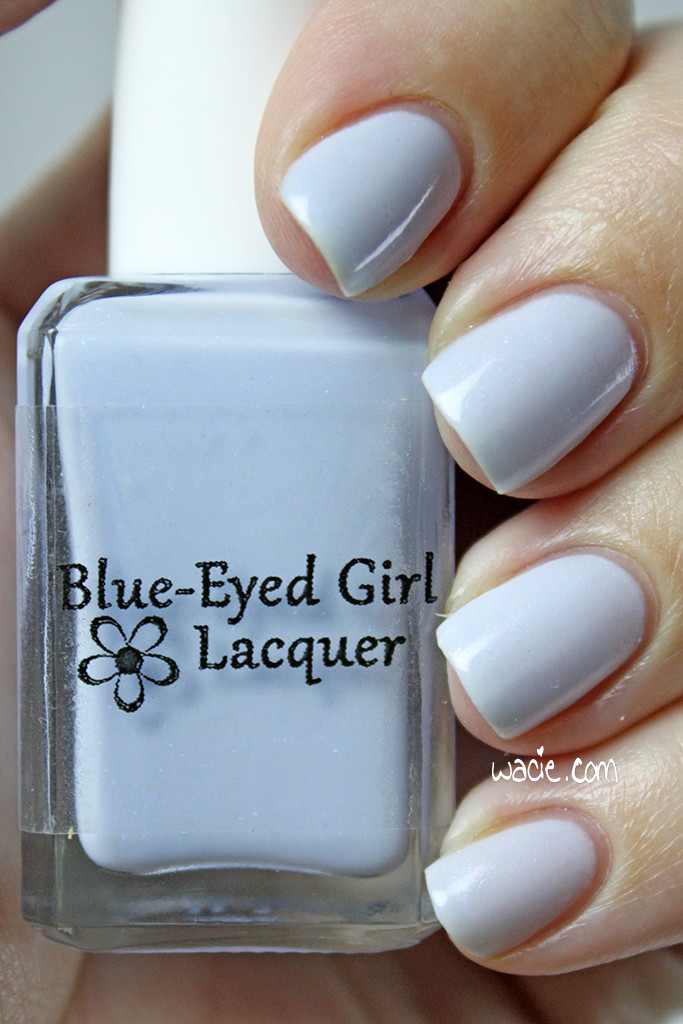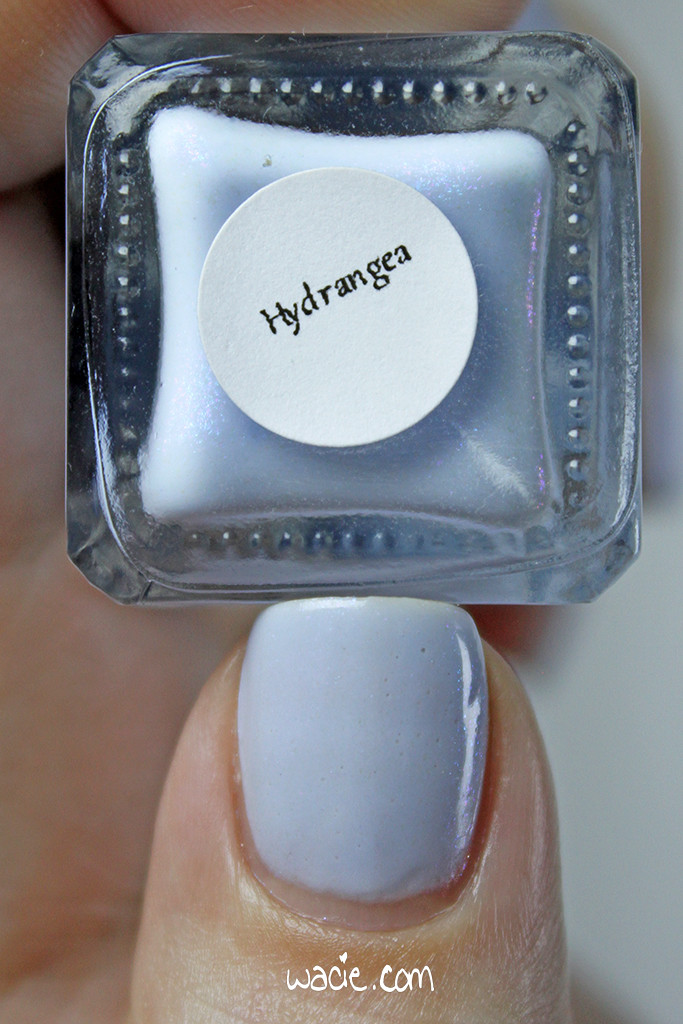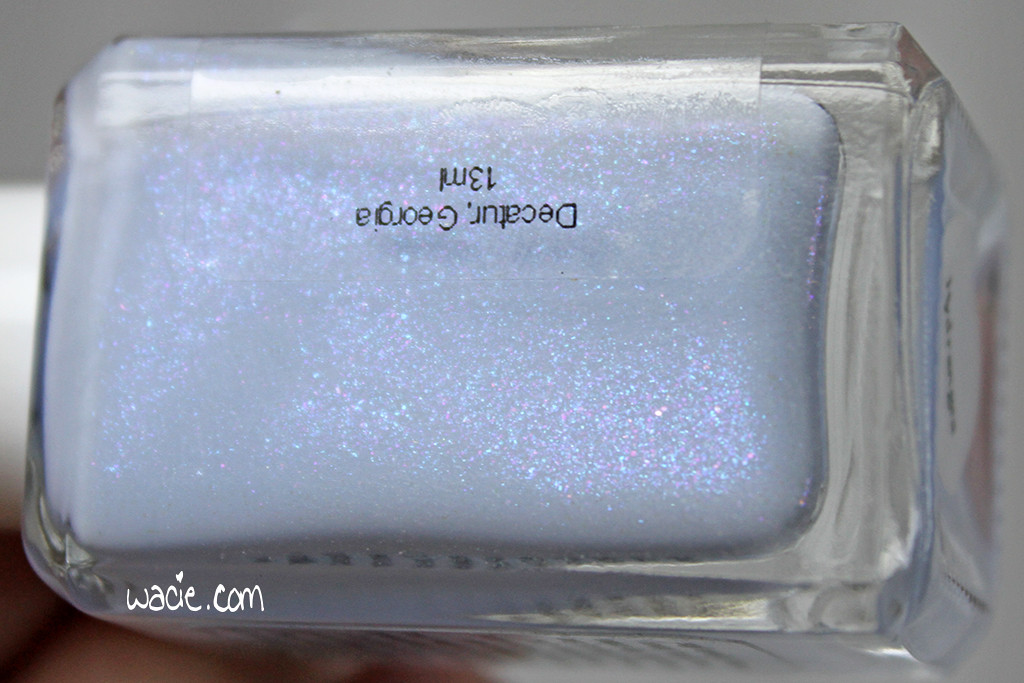 Hydrangea is a light blue creme with blue and purple shimmers. Application was easy; the product was thick but still easy to work with. It was still a bit sheer, however; even after three coats, I still have a teeny bit of visible nail line. Dryiing times were good, and the polish dries with a satin finish. I used top coat for a glossy finish and to bring out the shimmers, which give the polish a pearly effect.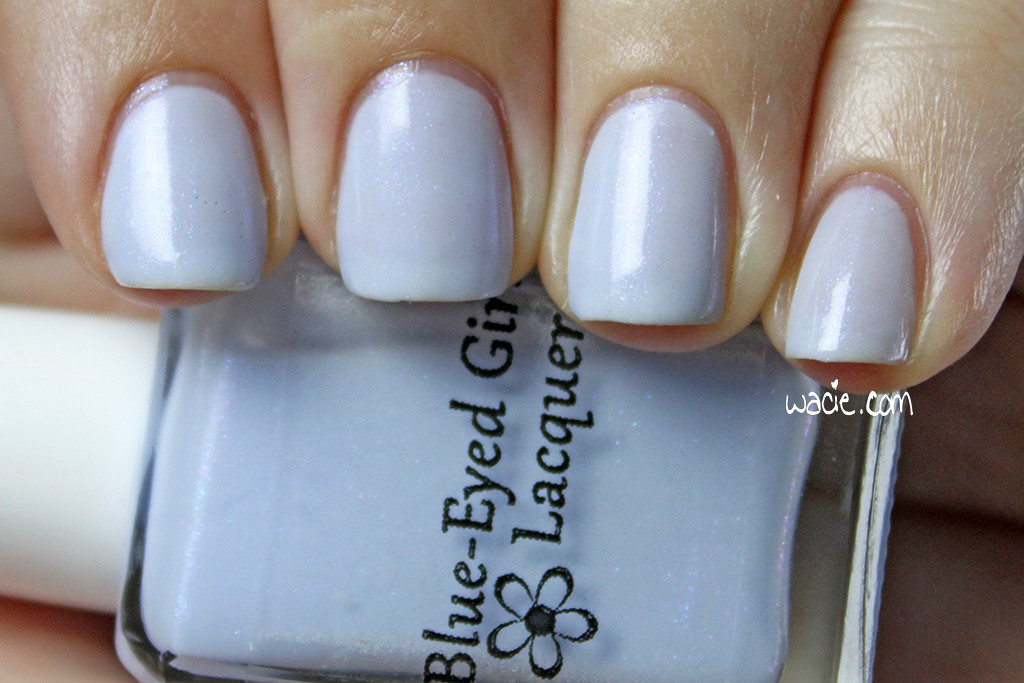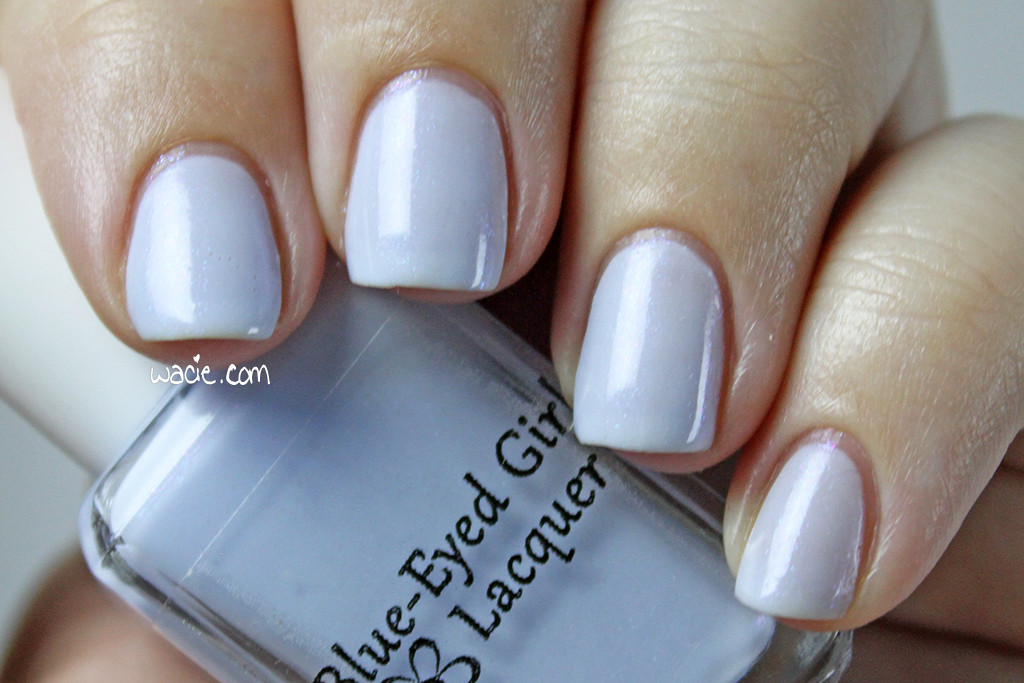 Is Hydrangea lovely or what? I gotta tell you, I had the best '90s flashbacks while I was wearing this. I still remember the pastel blue polish craze like it was yesterday, and wearing it now still makes me feel like I'm super-trendy and maybe even a little edgy. I mean, it's been twenty years, and any envelope I'm pushing now is part of a dainty grandma stationery set, but it's still a fashionable look for me, and one that I could wear over and over again.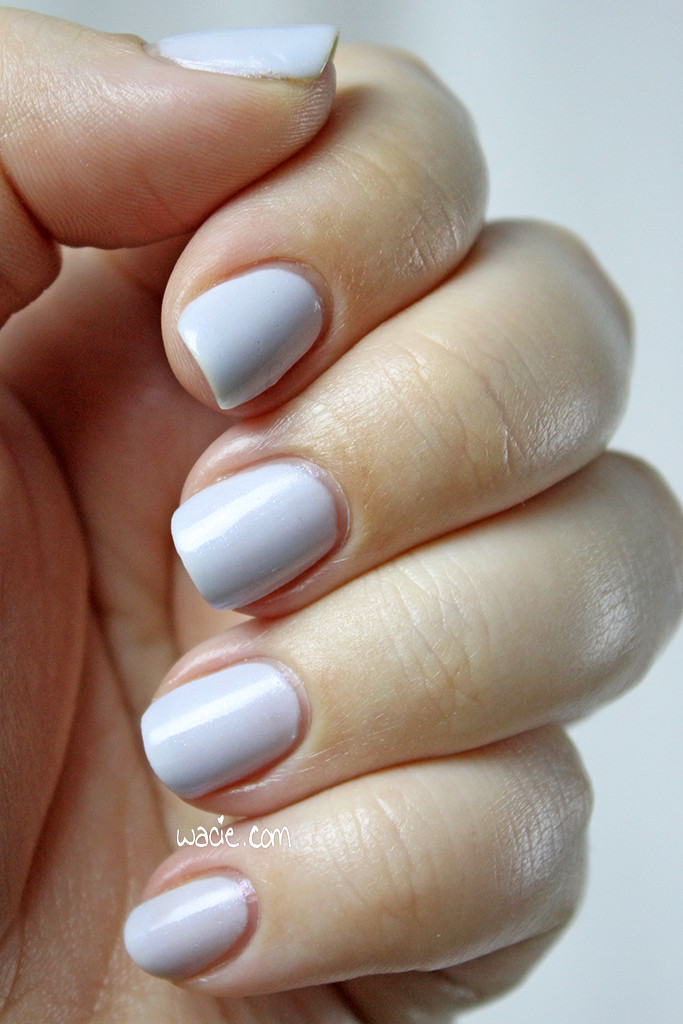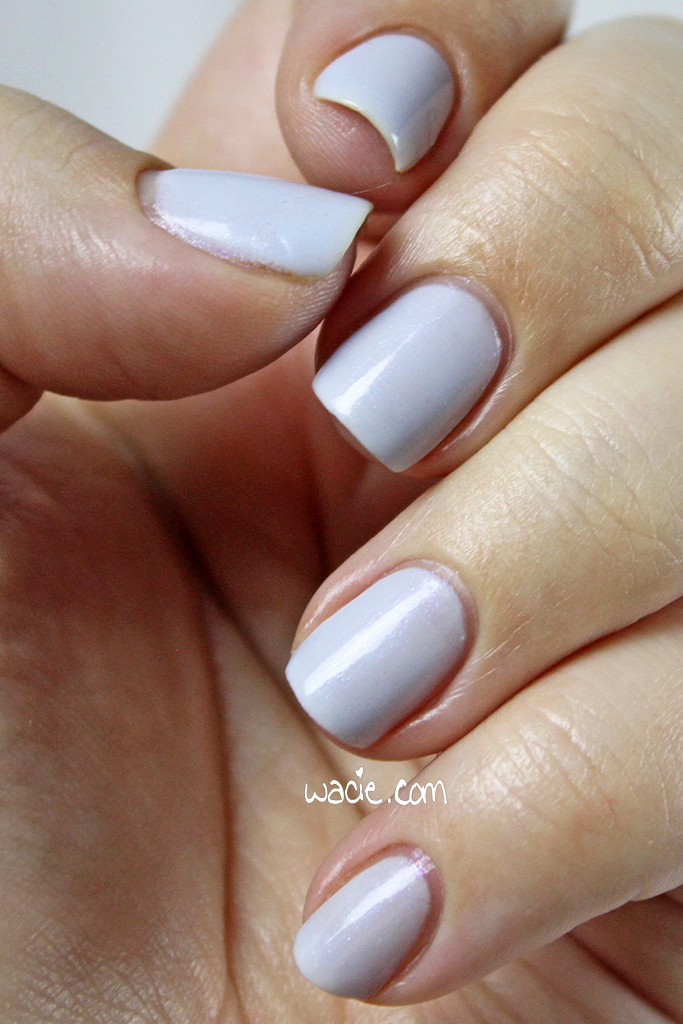 Hydrangea has been discotinued, but other BEGL polishes are available from their shop.
I bought this polish myself.