Welcome to Manicure Tuesday! I know, it's weird for me too. I like today's look today, though, even if I did a bit of a sloppy job. For this look, I used MAC's Queen's Honor (red) and Nails Inc.'s Baker Street (blue); my thumb and pinky have Queen's Honor alone, my index nail has Baker Street alone, and my middle and ring nails have a gradient made with both colors. I then applied a coat of Orly's Synchro (the multichrome) on each nail, then finished with Seche Vite and Essie's Matte About You top coats.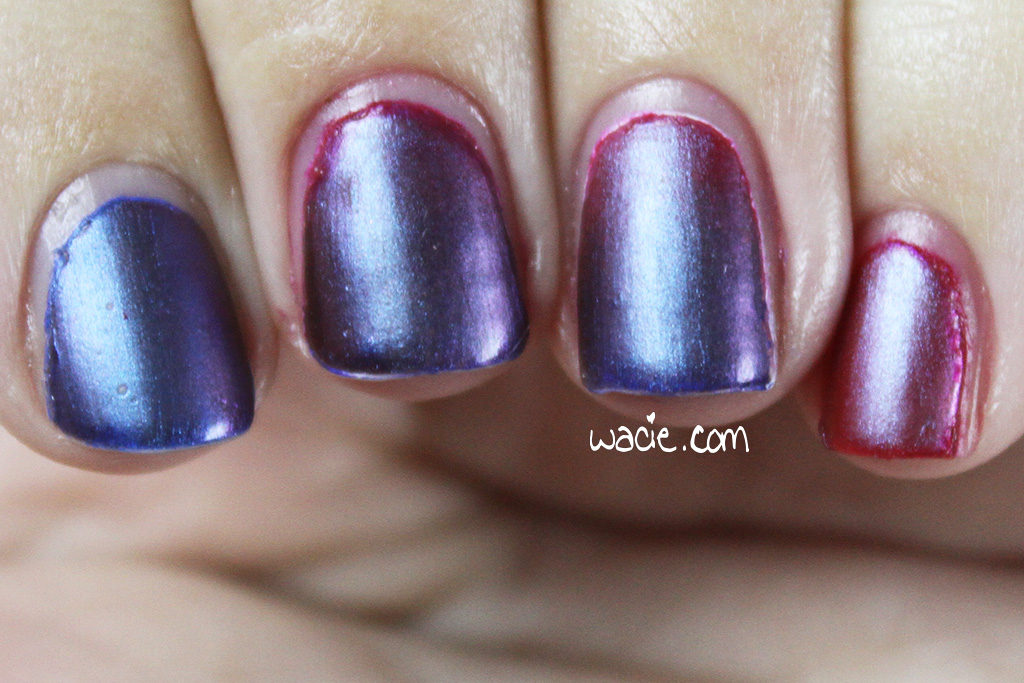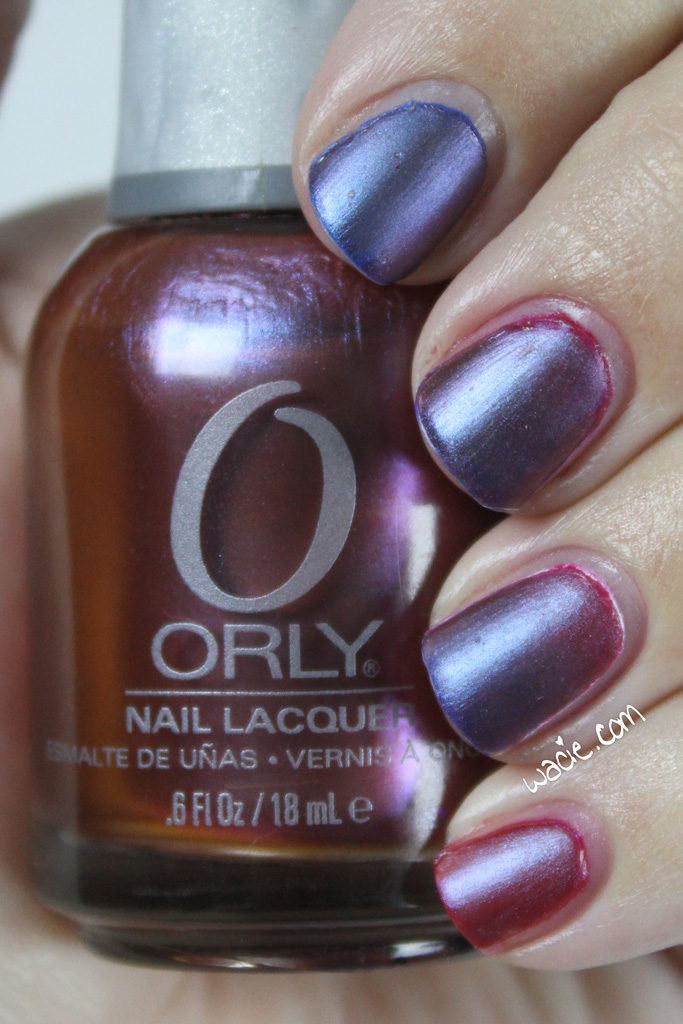 I love Synchro, because I can confidently say I don't own another polish like this. The red to blue multichrome is totally unique and I don't have another polish that uses it. That said, I feel like I've never used it to its full potential. I wore it only once over red, and this time I decided to switch it up a bit and use red AND blue. I am stunned by how good it looks over the blue, I might even like it better than over red. Blue is the color I see the most of wearing Synchro, and it makes both colors look icy and interesting. Mattefied, it looks like an ethereal brocade. It's really cool.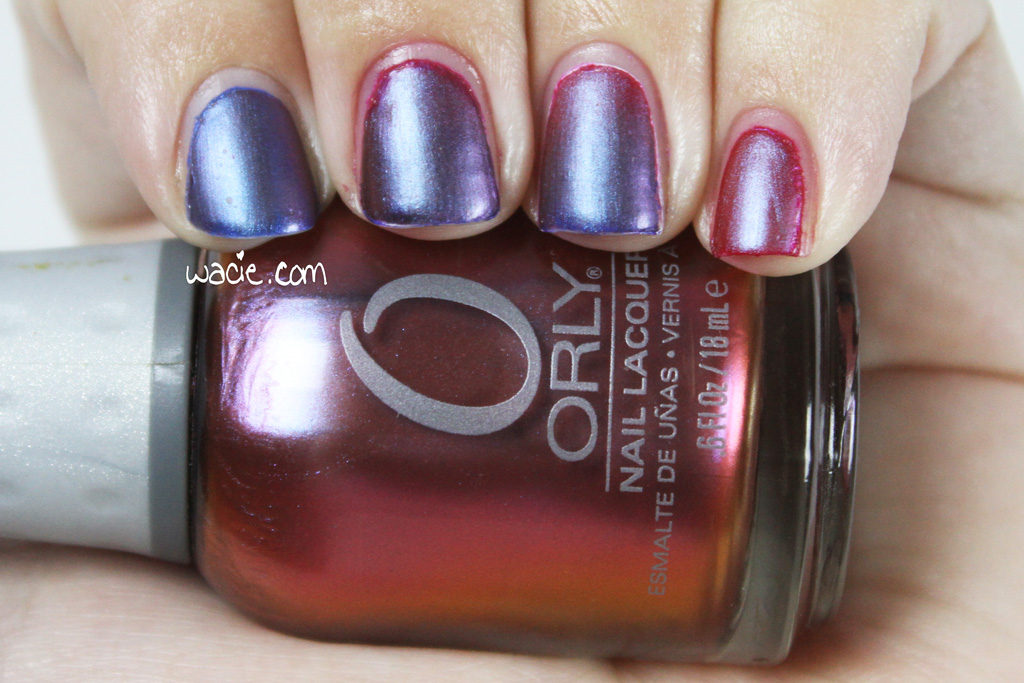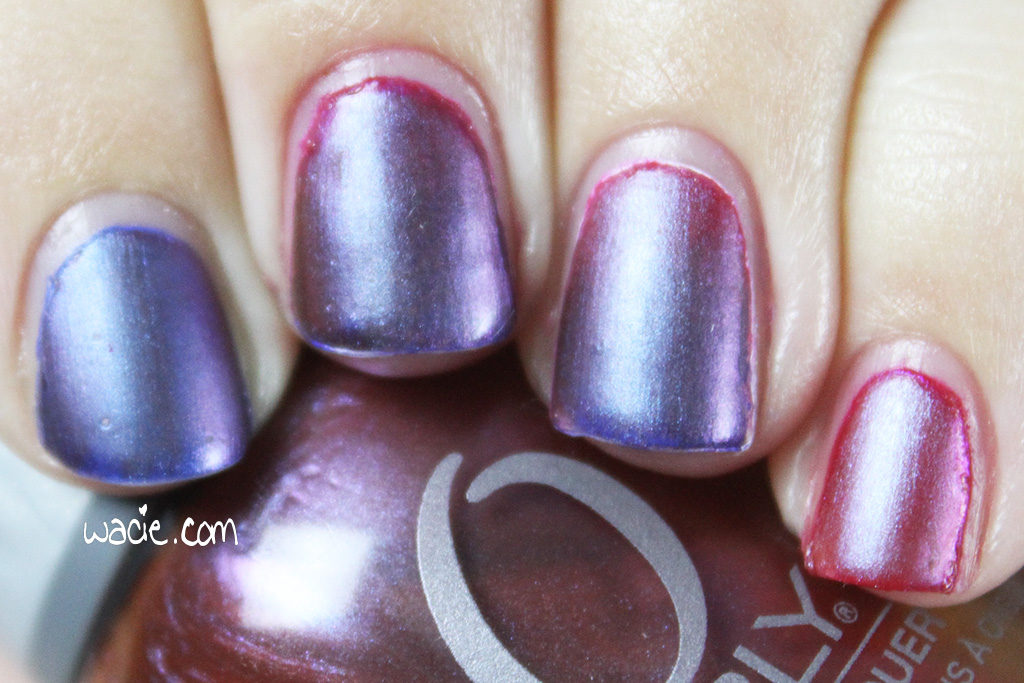 My gradients didn't come out as well as I'd hoped. I had a hard time blending the two colors. When I do gradients, I don't usually pick two colors of the same intensity, I pick one that's lighter and one that's much darker, and then it evens out somewhere in the middle. This gradient left a dark purple center that I didn't really like, but it ended up being covered by Synchro, so it's hard to tell it's a gradient at all. It's pretty subtle. I can't tell if it's the look I wanted or not. I still like it though.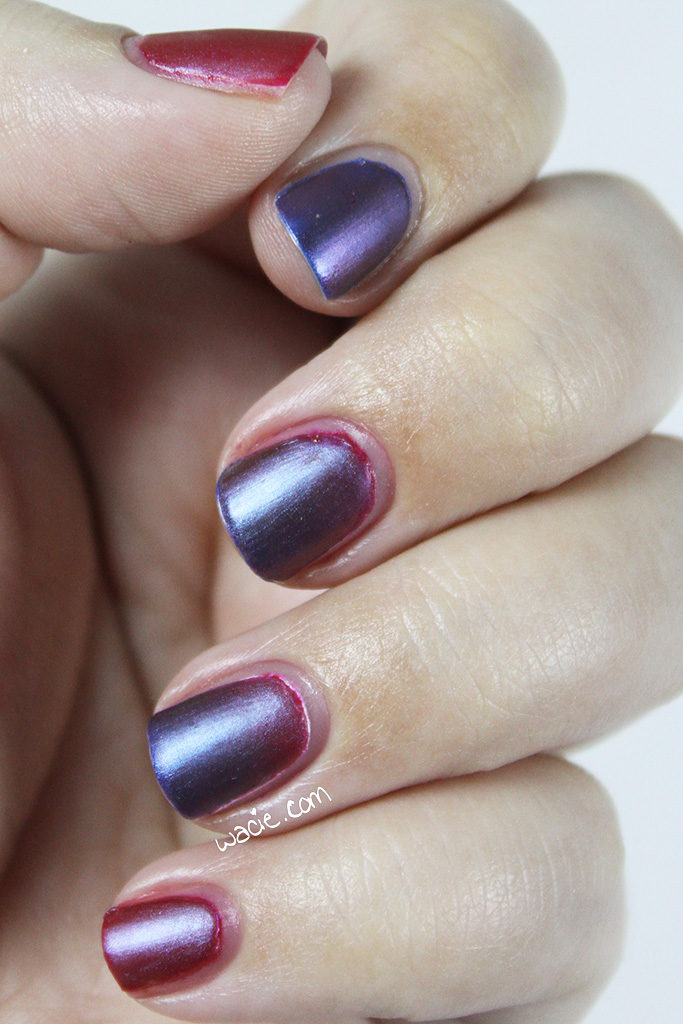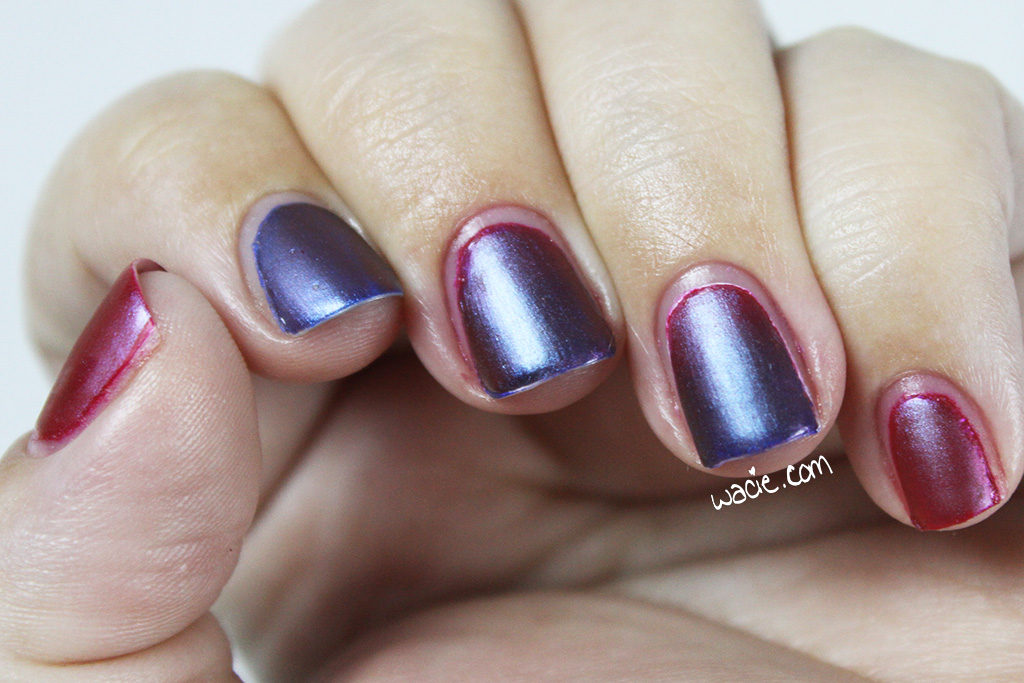 Outdoors, Synchro really shines! The shift occurs pretty easily both indoors and out. These photos were taken in direct sunlight. Try not to notice my green pool.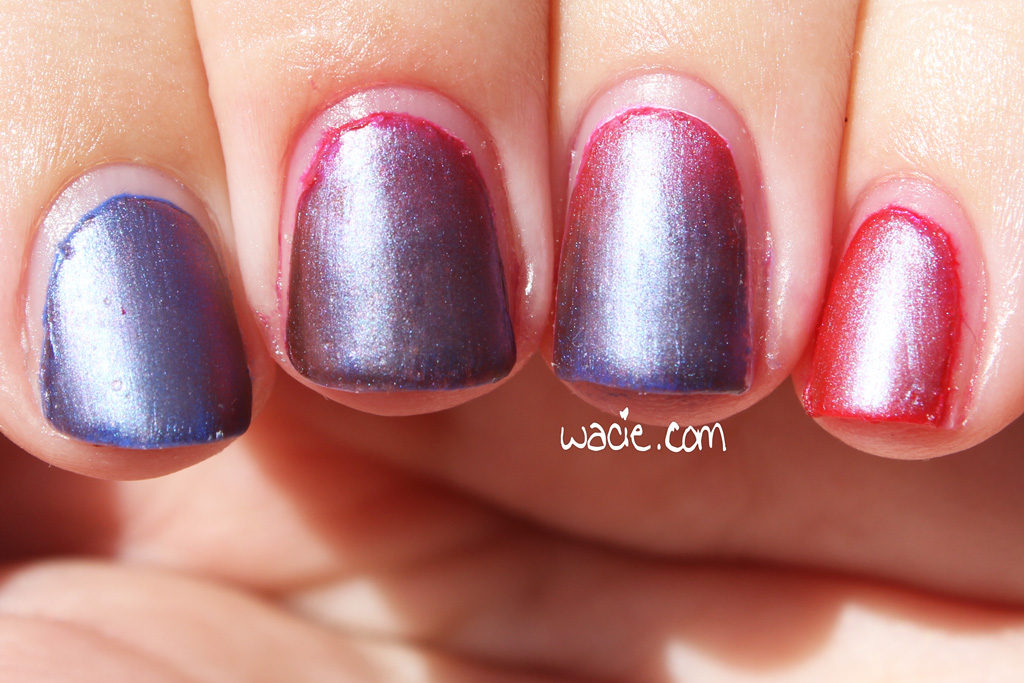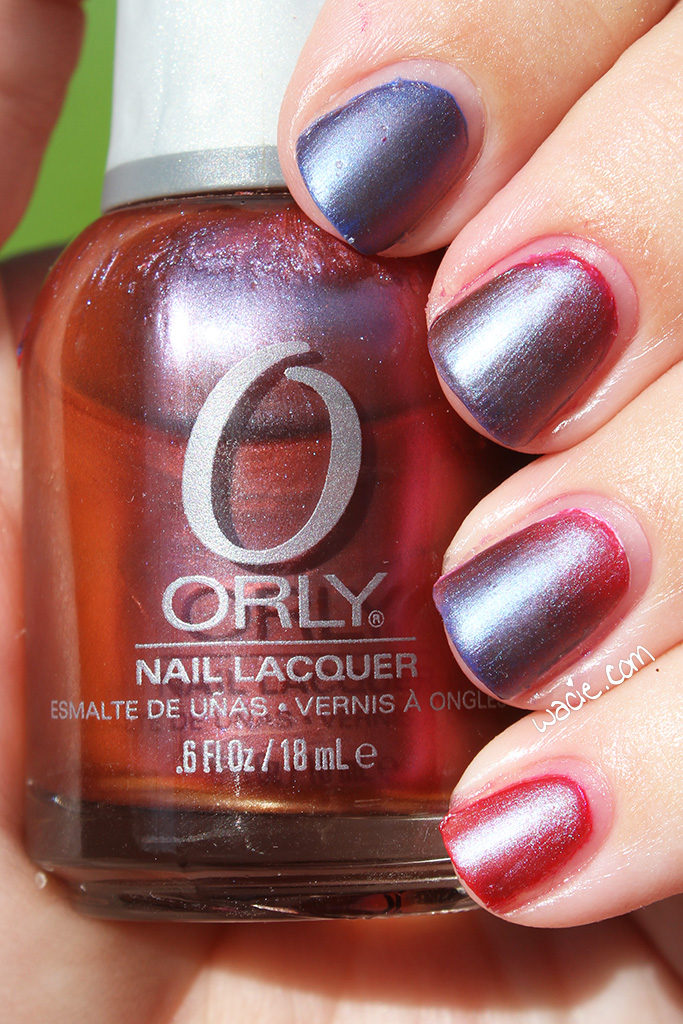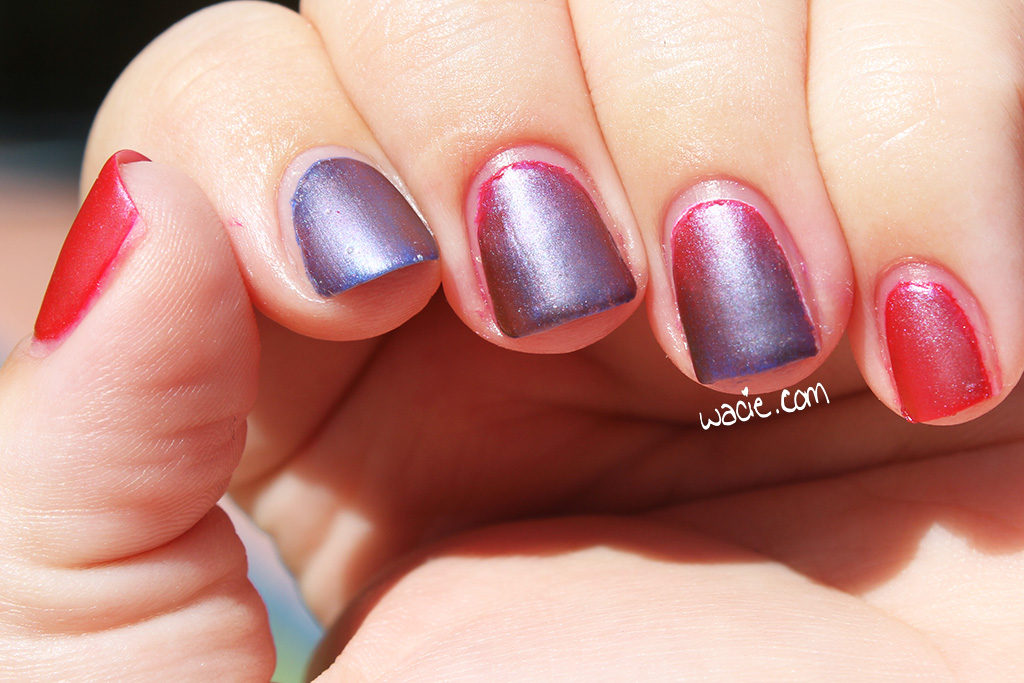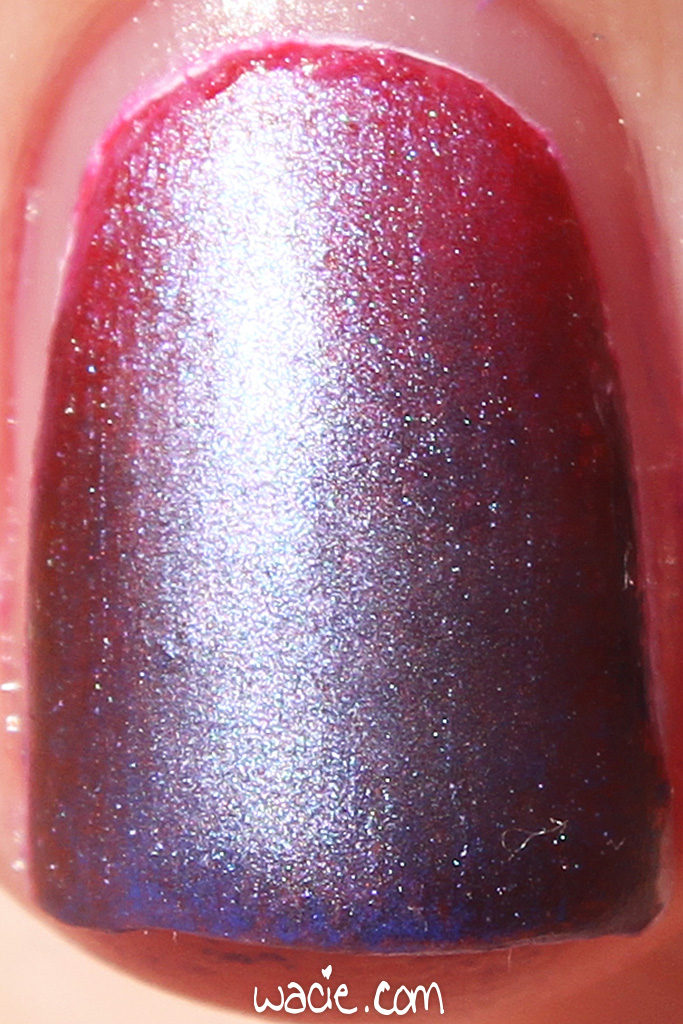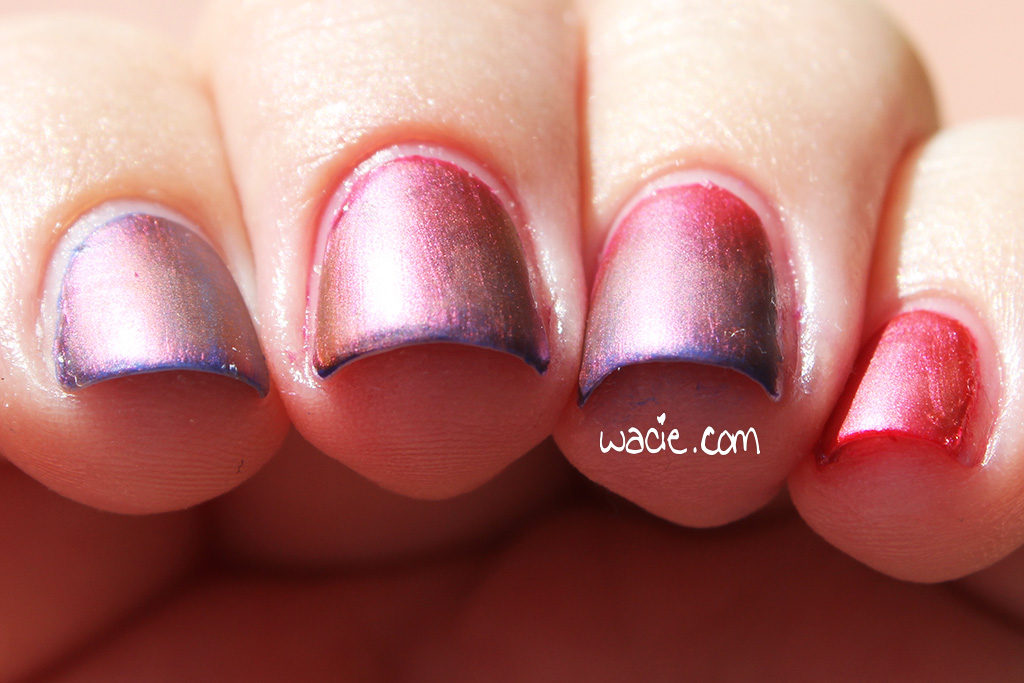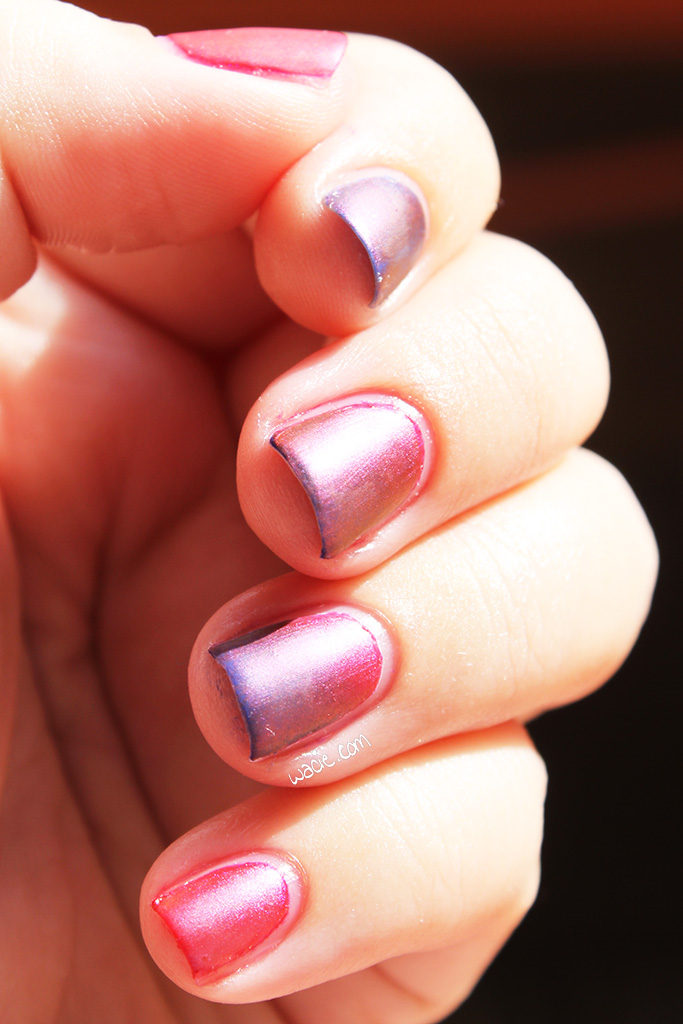 Queen's Honor was a limited edition polish from MAC and has sold out; other MAC polishes are available at your local MAC counter. Baker Street and other Nails Inc. polishes are sold at Sephora. Synchro has been discontinued by Orly; other Orly polishes are sold at Sally Beauty Supply.
I bought these products myself.