Is one month in too soon for a Project Pan update? I feel like it could be, since it's not like I've hit pan on anything yet. However, I do want to talk about the experiences I've had with the products I've chosen, and to share a few of the looks I've done since I started. See last month's post for info about the products I'm using for this challenge!
Casualities
While I say I didn't hit pan on anything, I did say goodbye to a few of the products in the initial lineup. If you saw my Empties Roundup for September, you saw that I did finish up the MAC foundation primer and Revlon setting powder I mentioned in the initial post. Of course, these products were well-loved prior to the post and were not long for this world.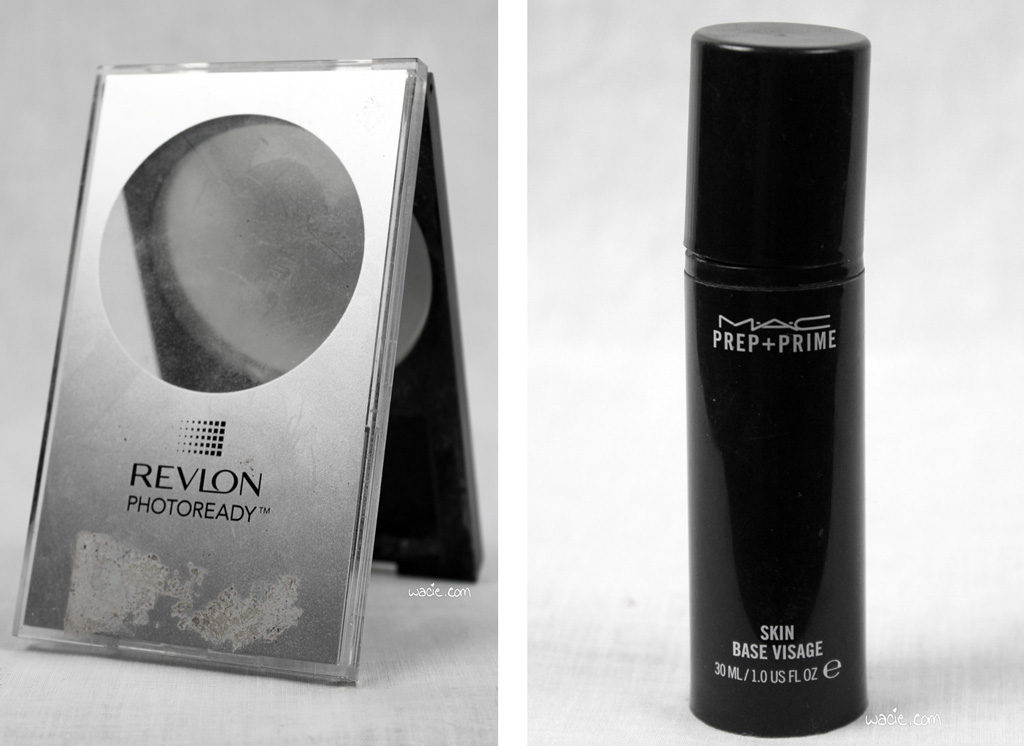 I replaced them! I bought an old favorite, Smashbox's Photo Finish to replace the MAC primer. It's not that I disliked the MAC primer, but I didn't like the lotiony, moisturizery product consistency as much as the smooth, velvety one of Photo Finish. I also replaced the Revlon powder with NARS's Light Reflecting Pressed Setting Powder. I don't like it so much; I love the velvety feel of it between my fingers, but it doesn't leave my face feeling like it. The first time I used it, it didn't seem to pick up well with a brush, and as such did not apply well; my mascara actually bled onto the makeup under my eyes because the powder failed to set it. It's not bad for midday touch-ups, though, so I'll keep it in my bag. In the meantime, I'm using a MAC Studio Fix compact I've had sitting in my vanity.
Impressions
At first, I was nervous about these colors and making them work together. Now I've been wearing it out, I've gotten lots of compliments on it. People I've talked to really like the soft pastels mixed with edgy black. Of course, nothing earned more compliments than my blue lipstick, NYX's Macaron Lippie in Blue Velvet. I definitely recommend this one if you're still into the blue lips. Every time I wore it, I had tons of people asking about it, and one rude older lady at a bar who stared at me the whole night. It's fantastic!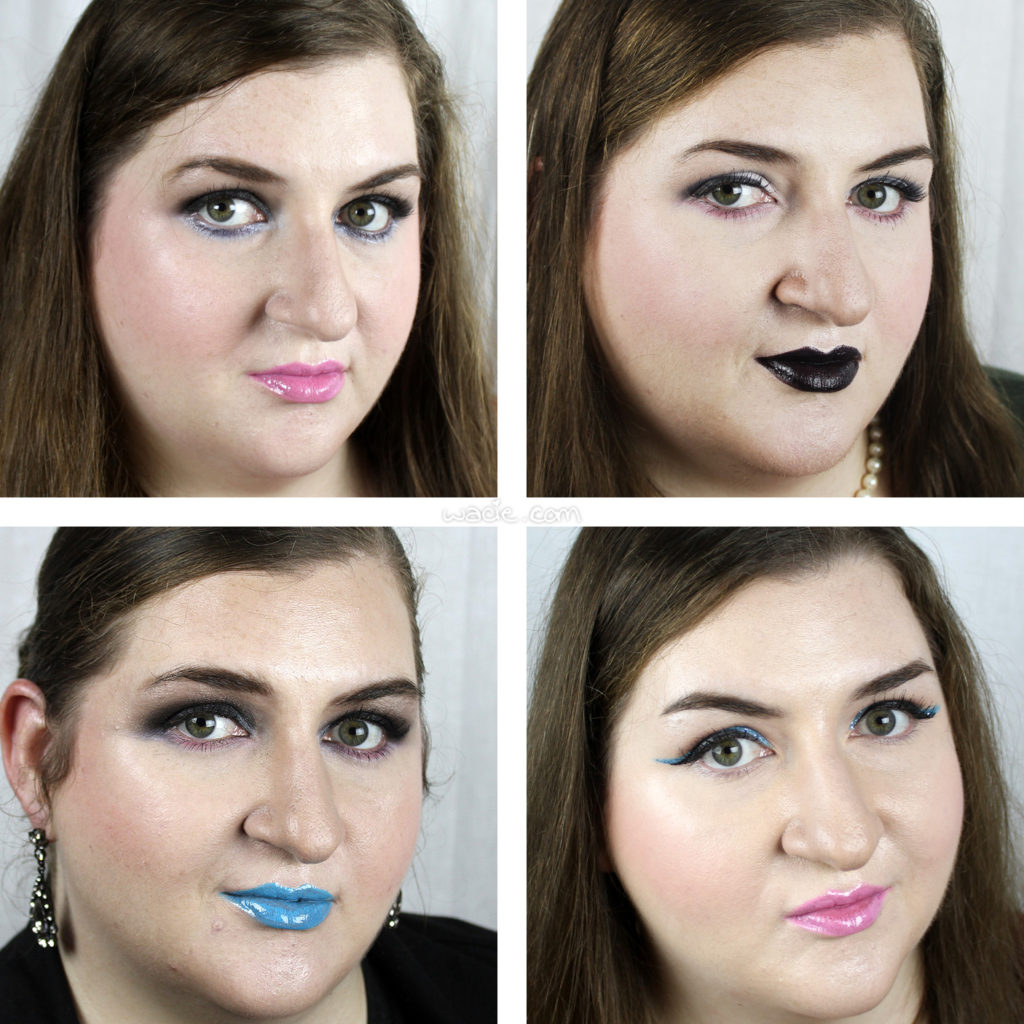 Here I've compiled a few of the looks I've done since I started. If you follow me on Instagram, you likely already saw these as #fotd posts. I don't think the looks will vary too much from these initial combinations. In every look, the pink, blue, and black are all represented pretty equally despite each one being different. The one that stands out most — due to being the least dramatic — is the glitter eyeliner look. It's a fun change of pace from the heavy eyeshadows and bold lips. I'm really having a ton of fun with this look!
So next month I'll post again, and hopefully I'll be showing you less of my face and more of products actually being used. A lot can happen in two more months!
I bought these products myself.