It's Swatch Saturday!! For the first time in two weeks! It's been so long since I did an actual swatch that I think I forgot how. To ease myself back in, I'm wearing a stunning sapphire holo from Blue-Eyed Girl Lacquer. This is Never Danced Like This Before; I'm wearing three coats with one coat of Seche Vite. All photos were taken outdoors in direct sunlight.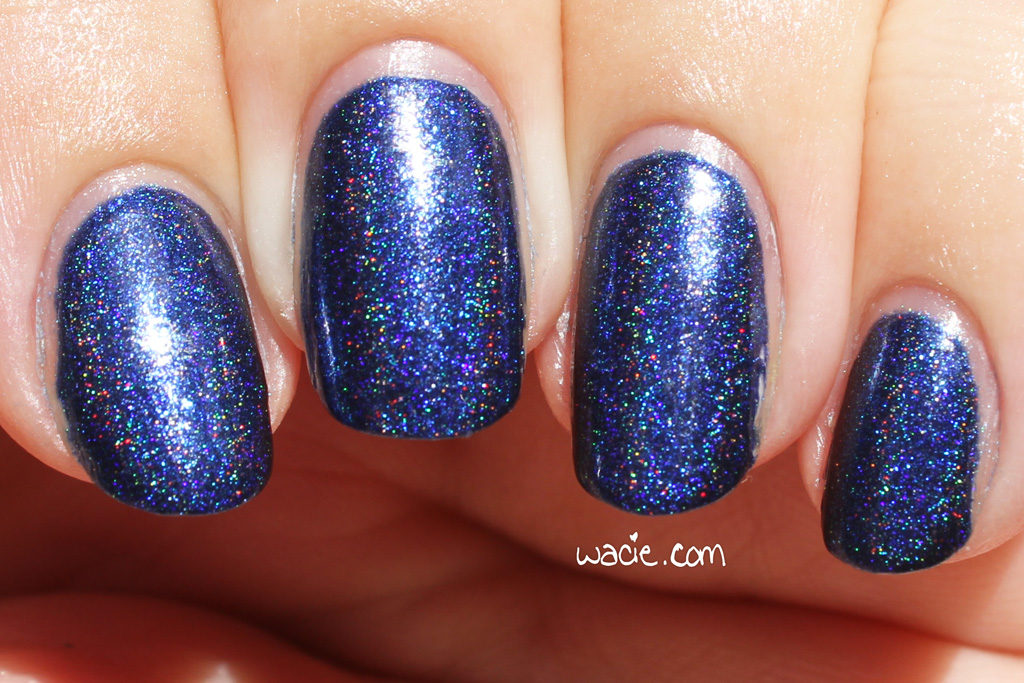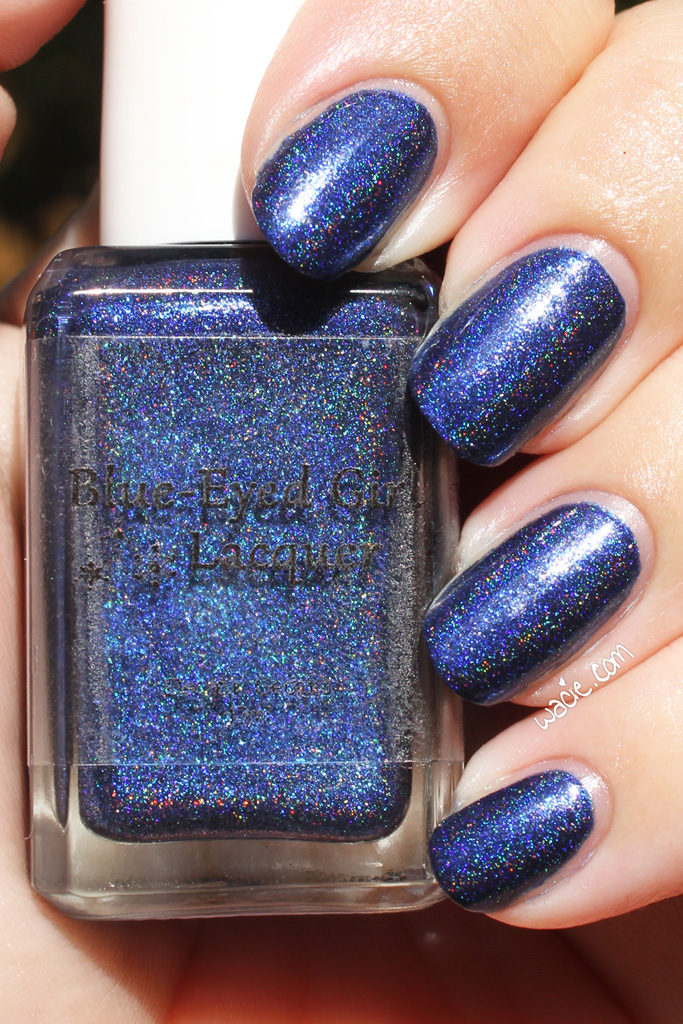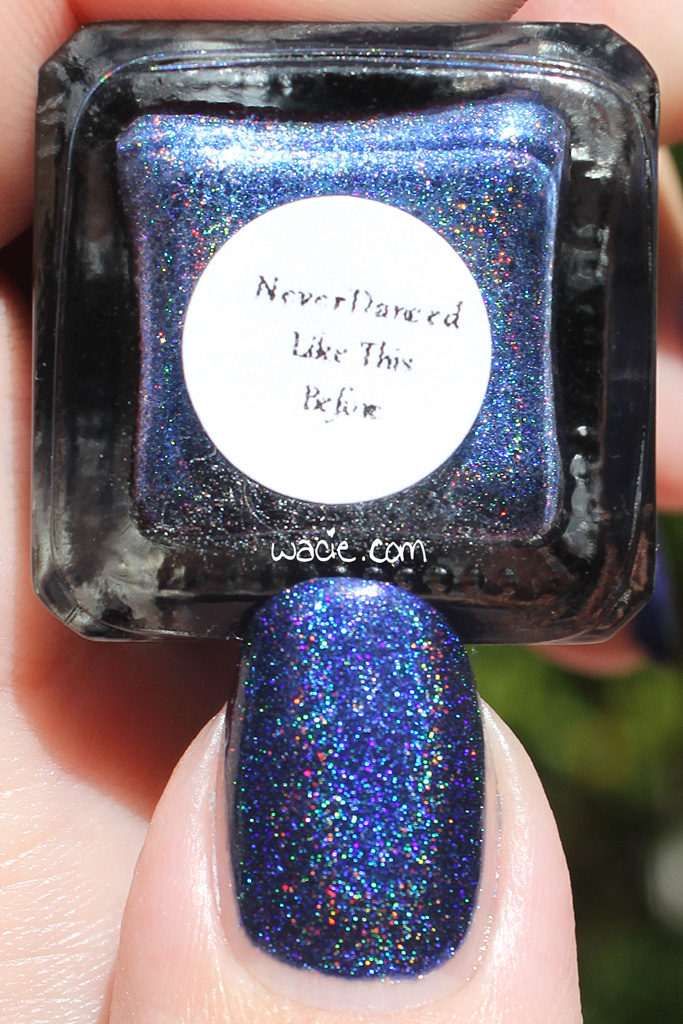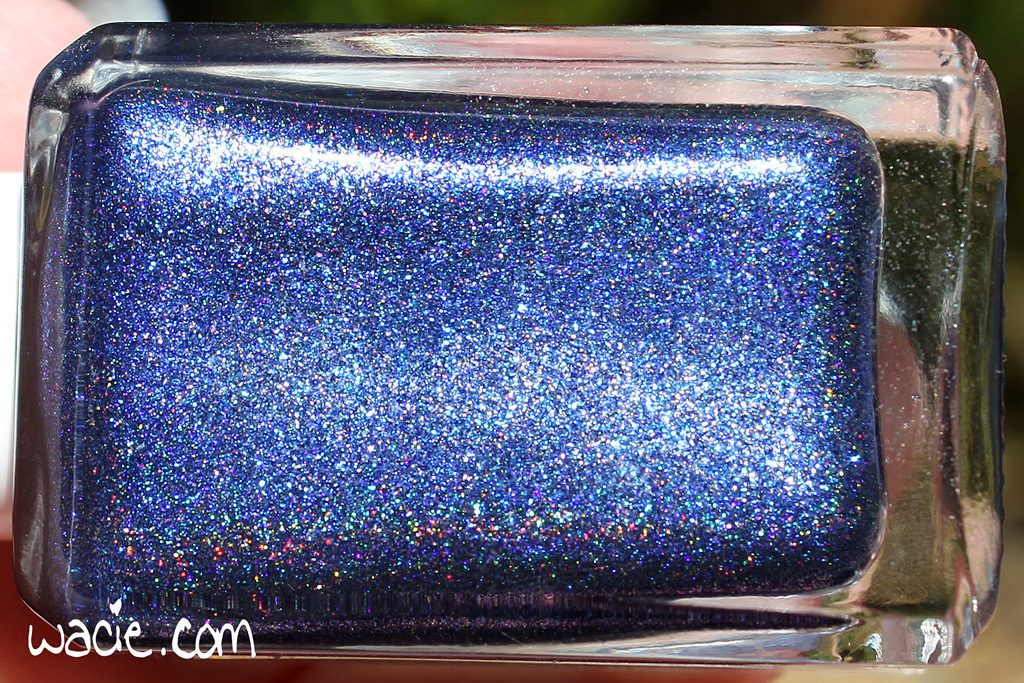 Never Danced Like This Before is a deep blue linear holo with matching flakies. It leans indigo in some angles. Application with this polish was a dream; the product consistency was very easy to work with, and the first coat was practically opaque. Yes, I said one coat! I say practically because on some nails, there were still some bare spots that needed a second coat, but it was very nearly there. I definitely did not need the third coat I used. I'm really impressed with it! The polish dries quickly with a smooth, semi-matte finish; I used top coat for shine and protection.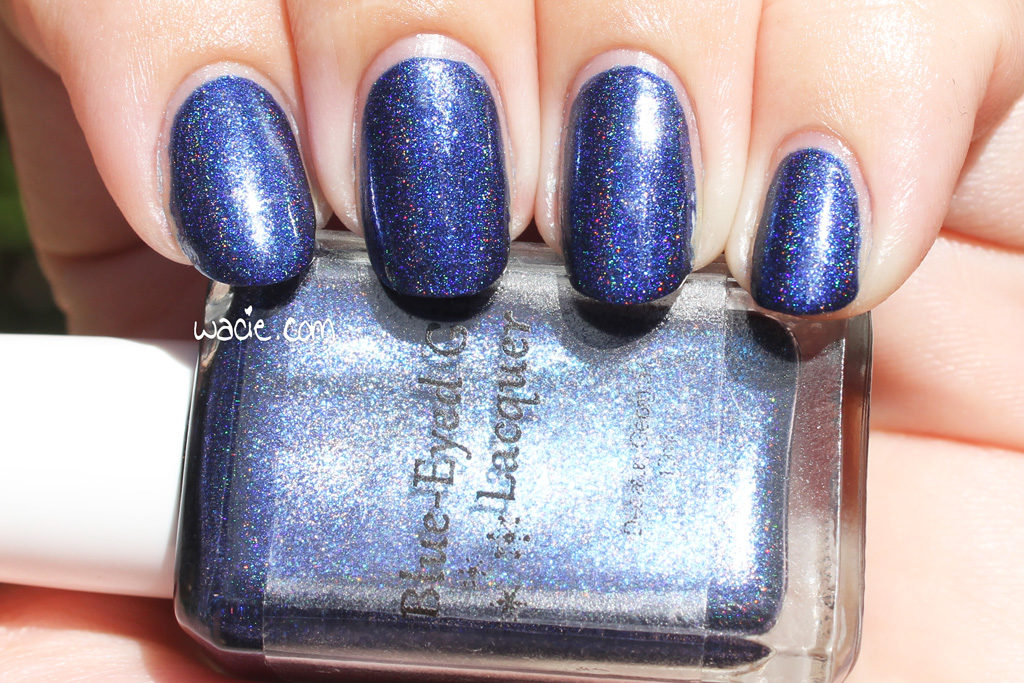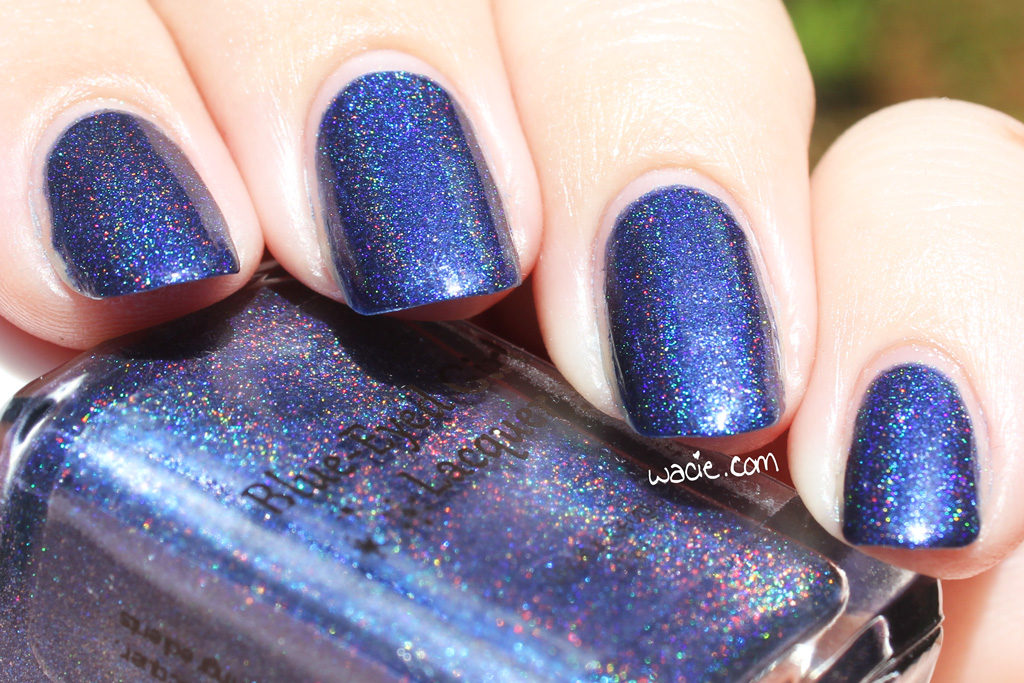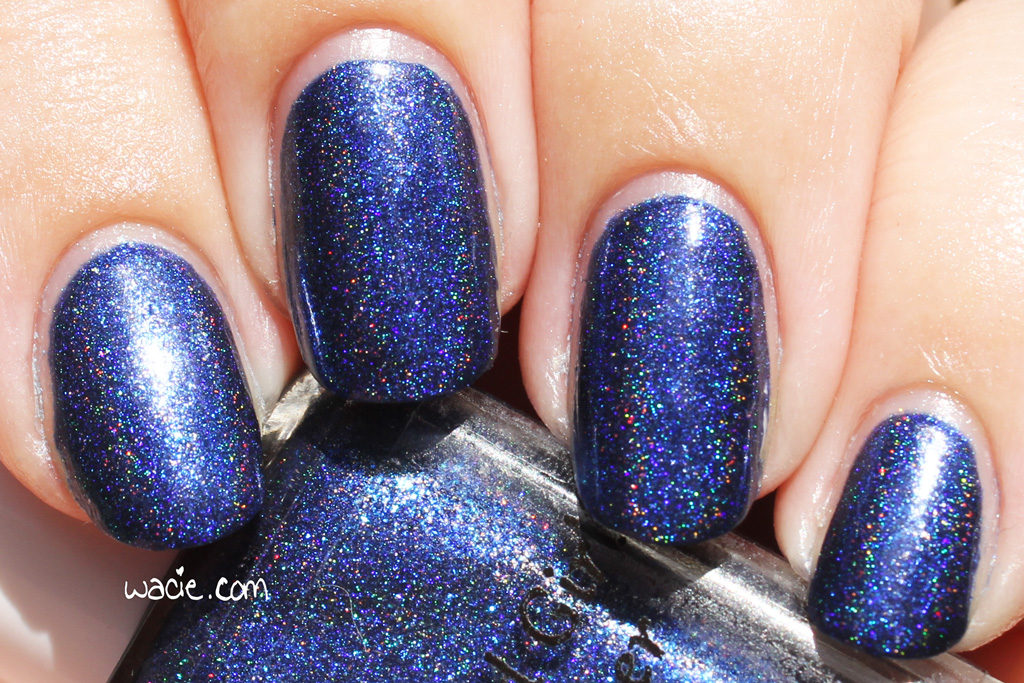 So this polish is seriously amazing. The jewel-like blue, the holo, the extra sparkle from the flakies, the ease of use… There is nothing about this polish that isn't perfect. The color is trendy and flattering for anyone. The only catch is that it's discontinued, and I am so, so sad for anyone who didn't get a chance to pick it up. Polishes like this are why I buy everything BEGL makes, even if I think I don't want it, because I know I'll regret it later.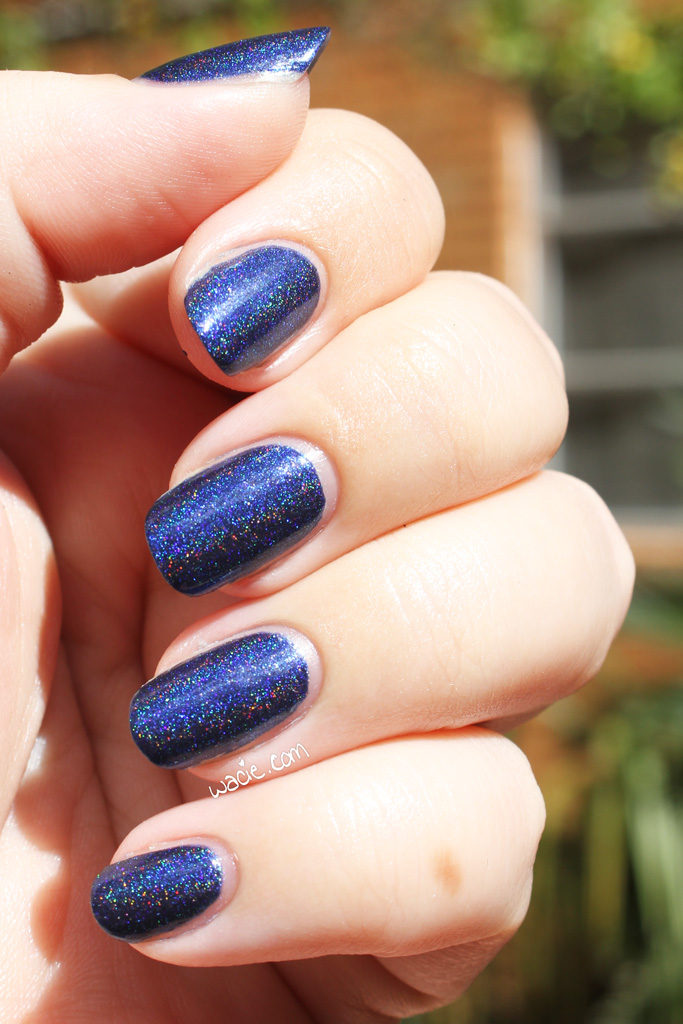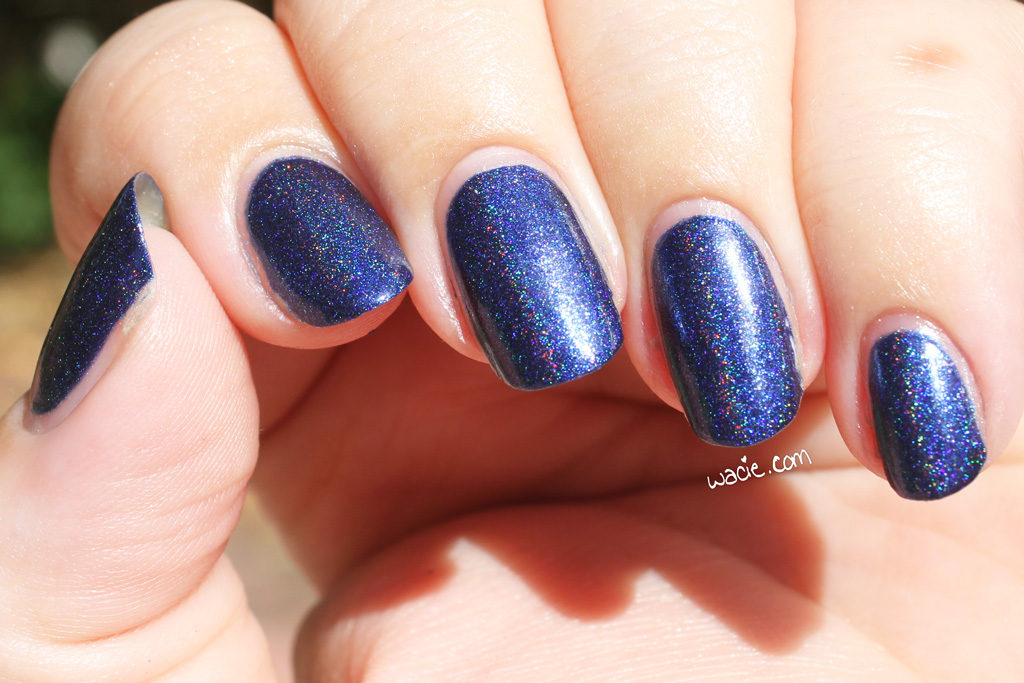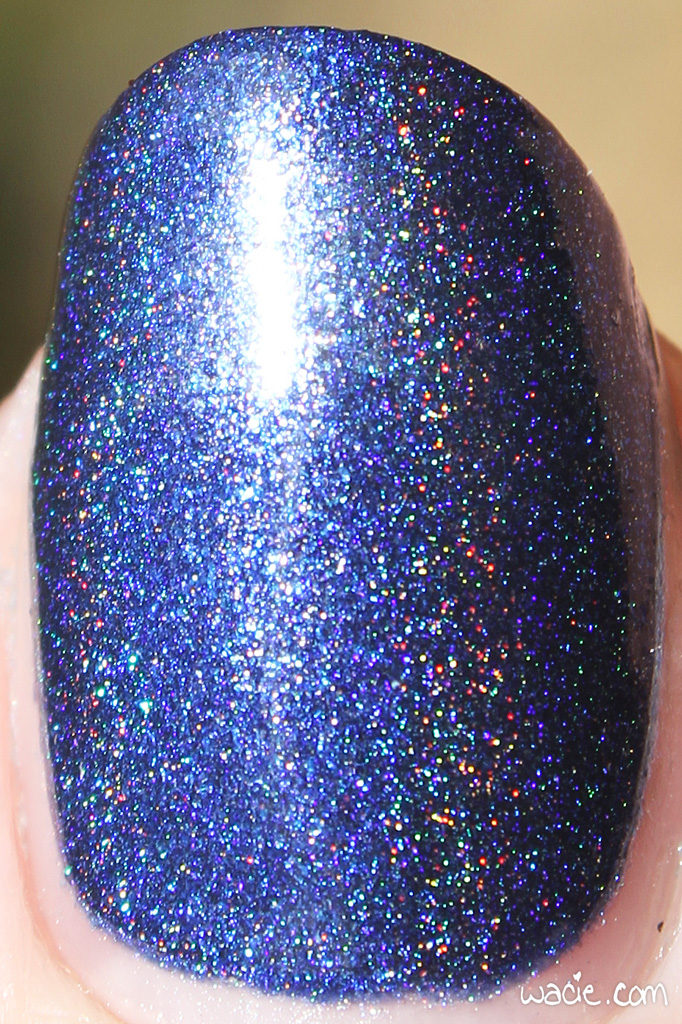 As I mentioned, Never Danced Like This Before is discontinued by Blue-Eyed Girl Lacquer. Other BEGLs can — and should — be purchased from their online shop.
I bought this polish myself.