Swatch Saturday is a little late today due to World Cup and oversleeping. I'm almost done swatching all of the American Apparel polishes I bought while I was on vacation, and this is my penultimate neon polish. This is Neon Green at three coats; two nails have two coats of white polish under them. All of them are topped with one coat of Seche Vite. Note: I put this on in a hurry, and so it's not my best work. There are some dings in the polish; those are entirely my fault.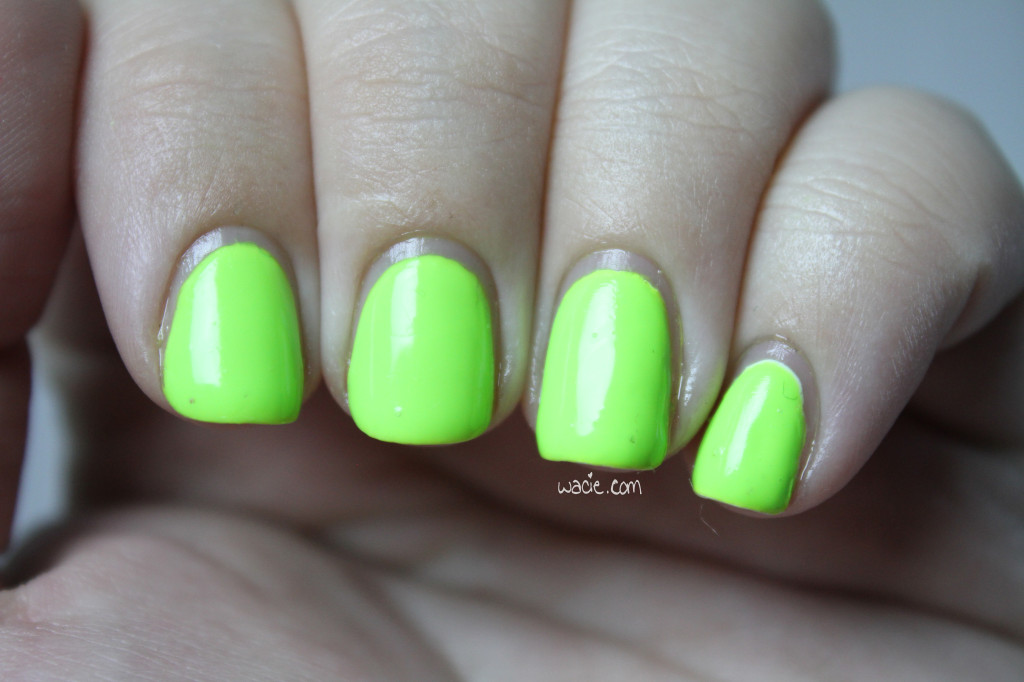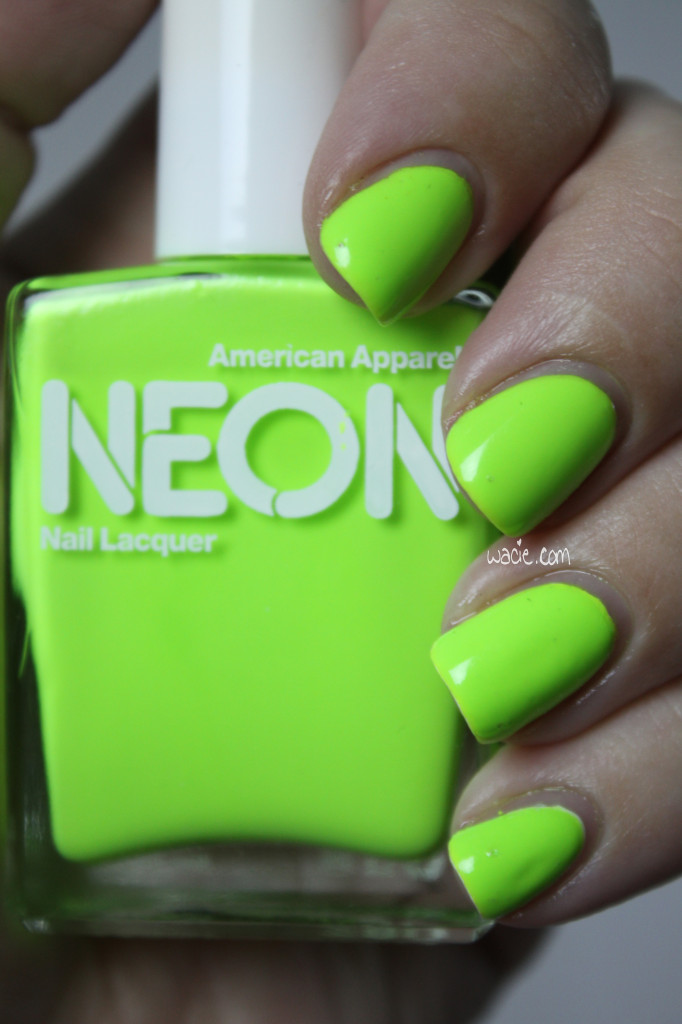 Neon Green is awesome. Seriously. It is crazy bright, probably visible from space. Compared to the other neon polishes, this one was a little thinner than the others, but it's not too bad at the third coat. It looks really nice at three coats, and the color really pops. Neons are the best!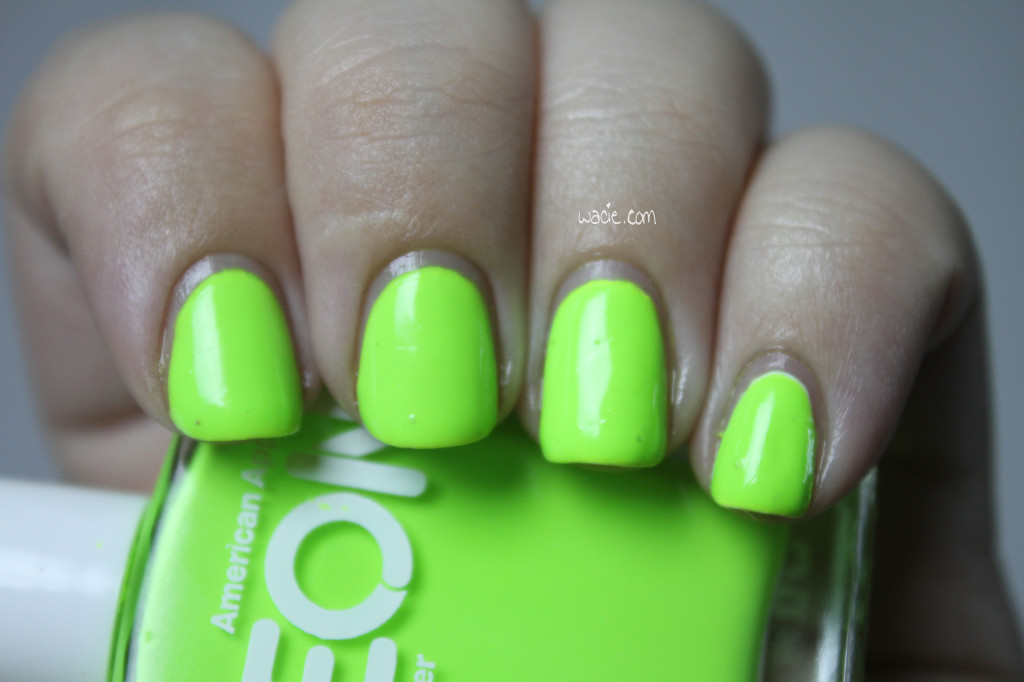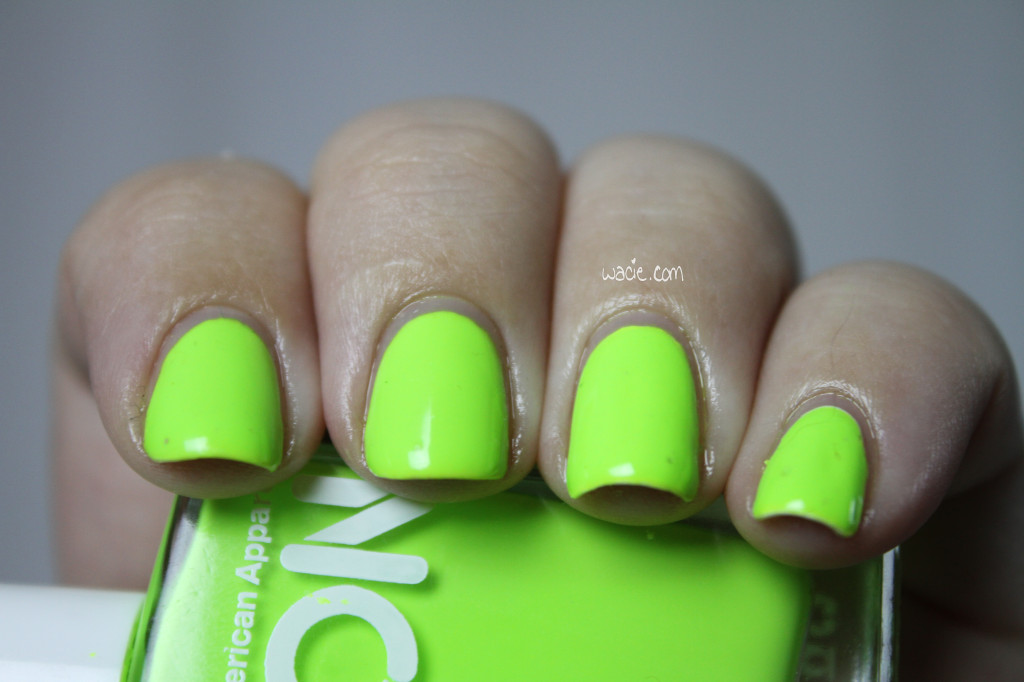 I put white polish on my ring and pinky nails, as I have with every other neon review so far. I'm not sure how obvious the difference is with this one. The ones with white undies aren't all that much brighter than the ones without. It's almost not even worth doing.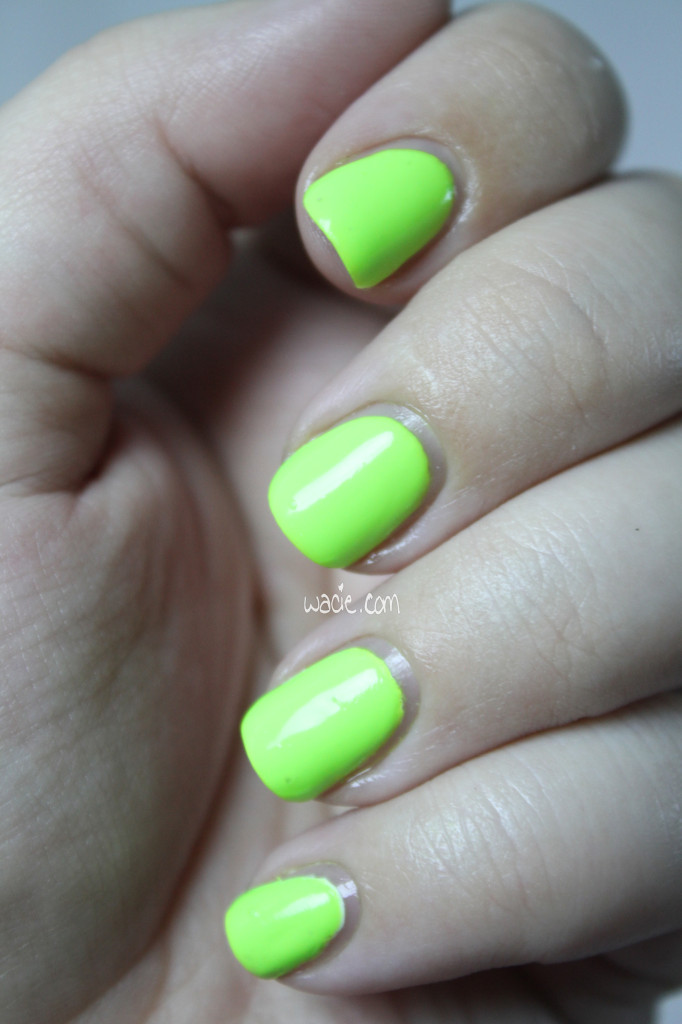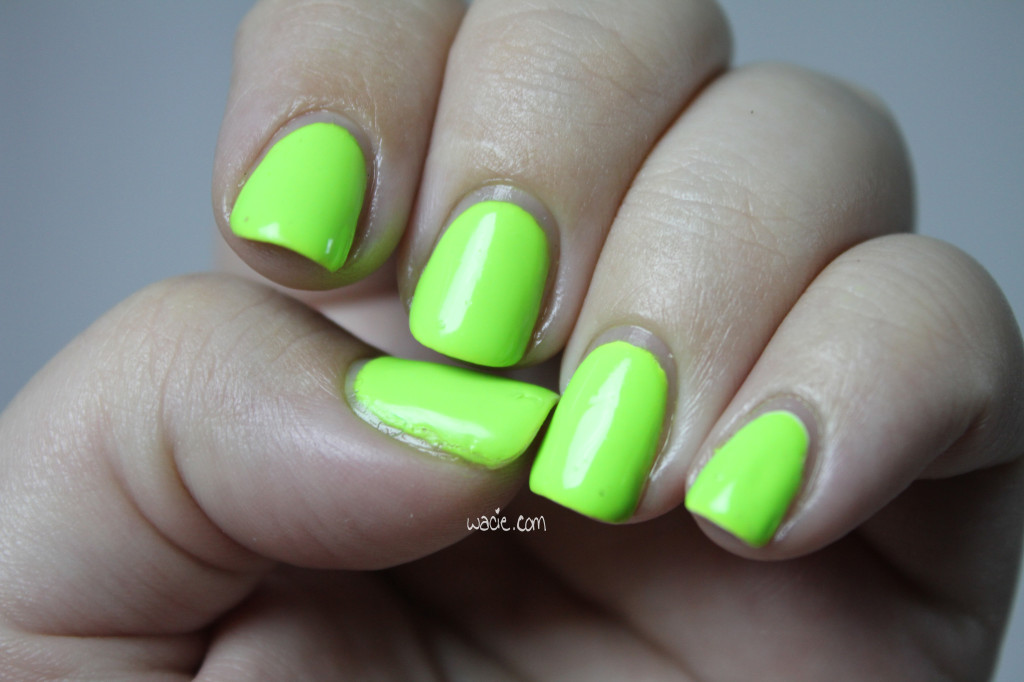 I took a couple photos outside, even though it's gray and stormy outside. The color looks amazing outside, but in the photos it's not much of a change.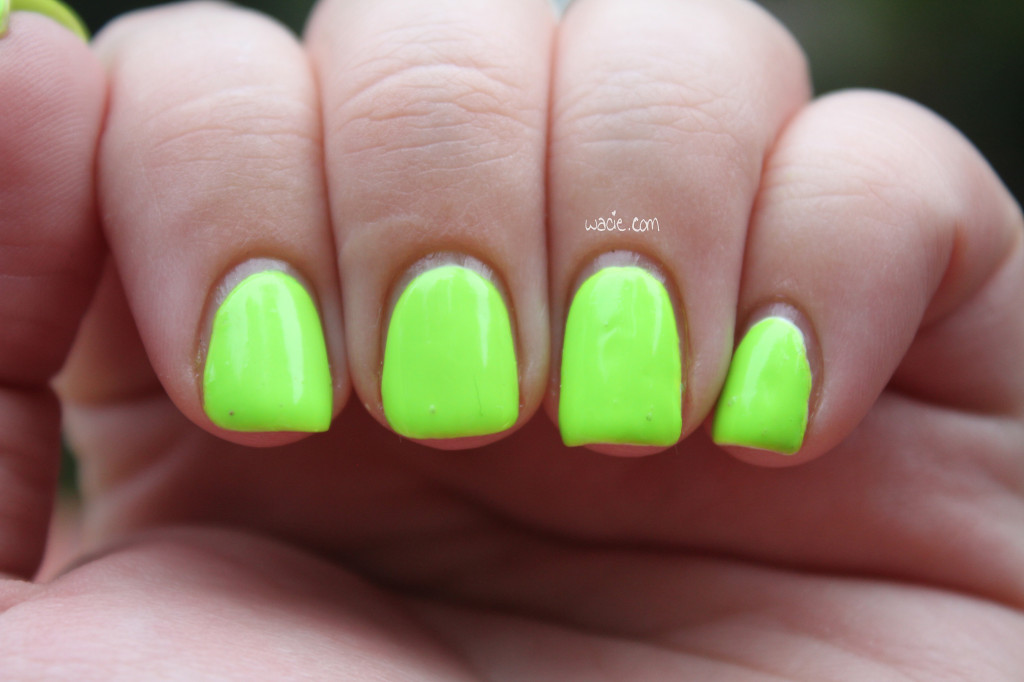 I've been looking forward to next week's swatch for a long time now. I can't wait to show it to you guys.