Day 13 of the Summer Untrieds Challenge calls for China Glaze, so here I am trying the first China Glaze on my list: Running in Circles. Running in Circles is an awesome shamrock green jelly with fine metallic glitters. I'm wearing three coats of it here with one coat of top coat. Note: this post is late because of World Cup finals and excessive drinking.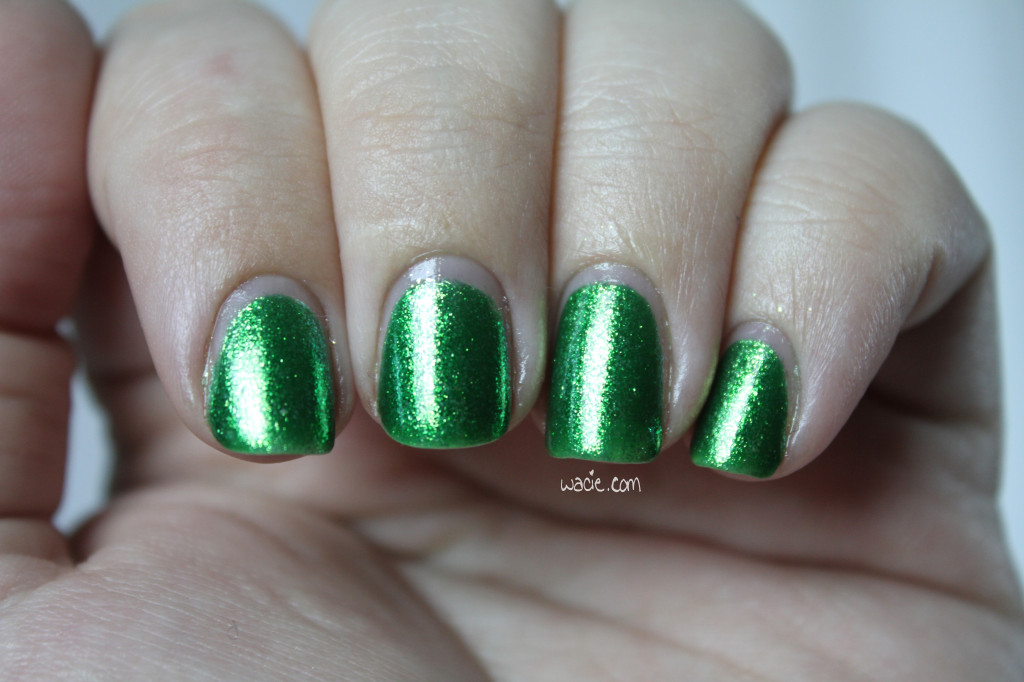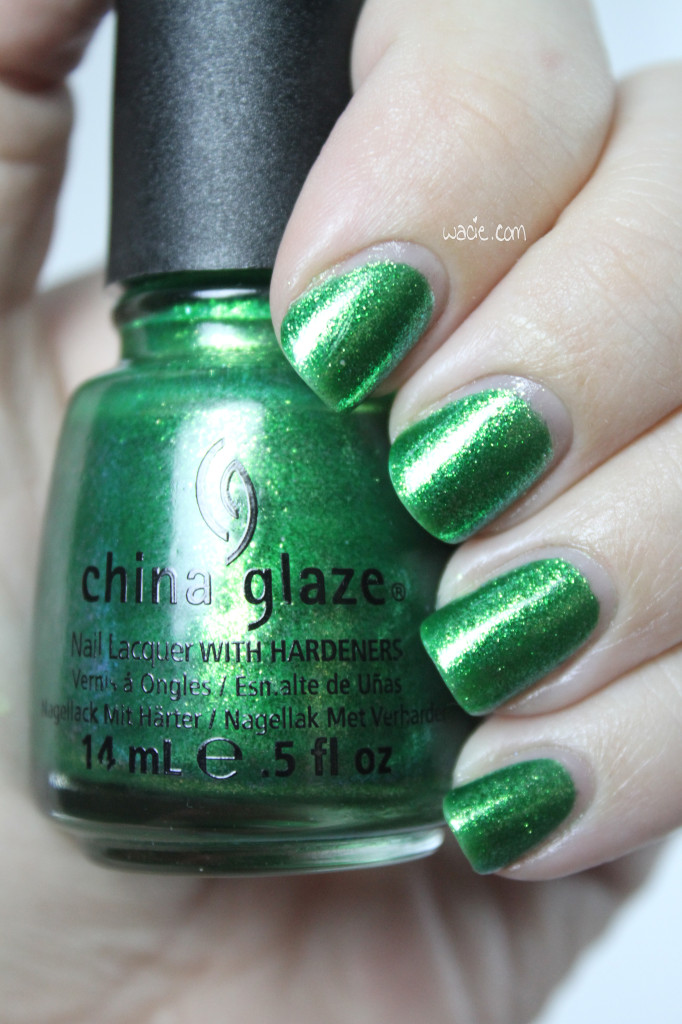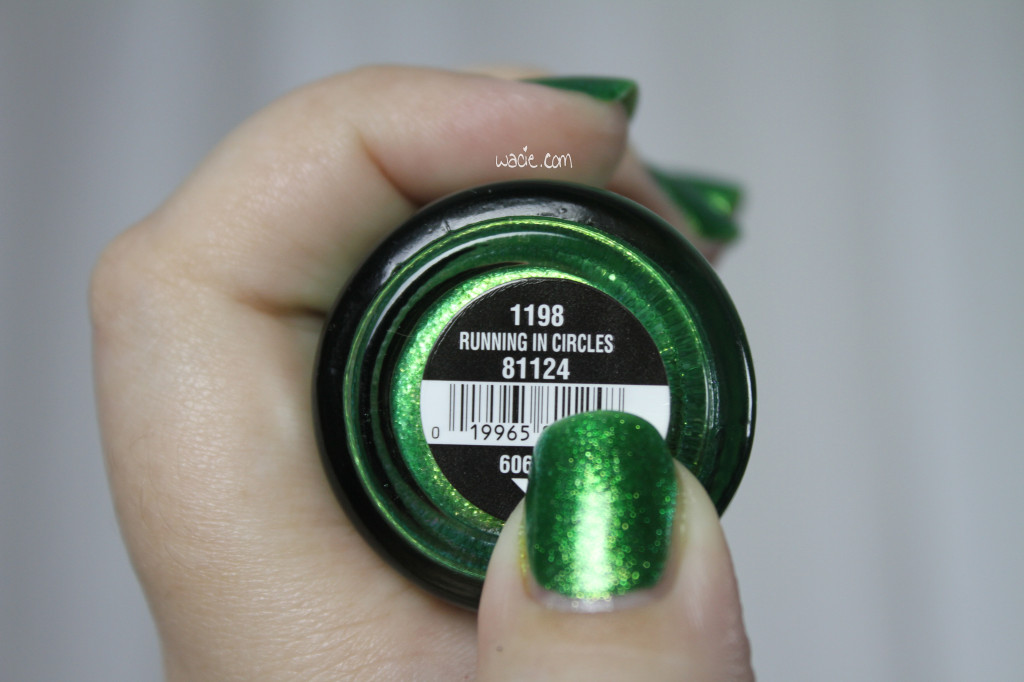 So I didn't expect Running in Circles to be such a thin jelly, but it is; my nail line is just barely visible, even after three coats. The tips were the hardest part to cover; I thought they looked great until I took photos and they looked a little bald. Despite that, each coat went on easily and evenly. The glitter spreads really well. I like this polish a lot, but it's a little too Christmassy for July.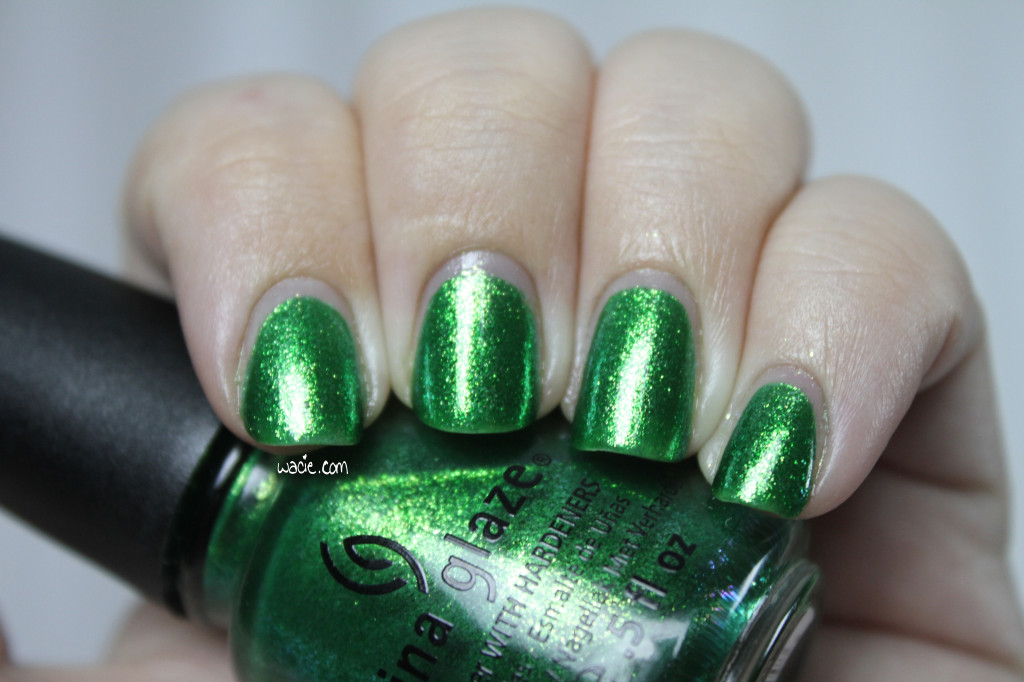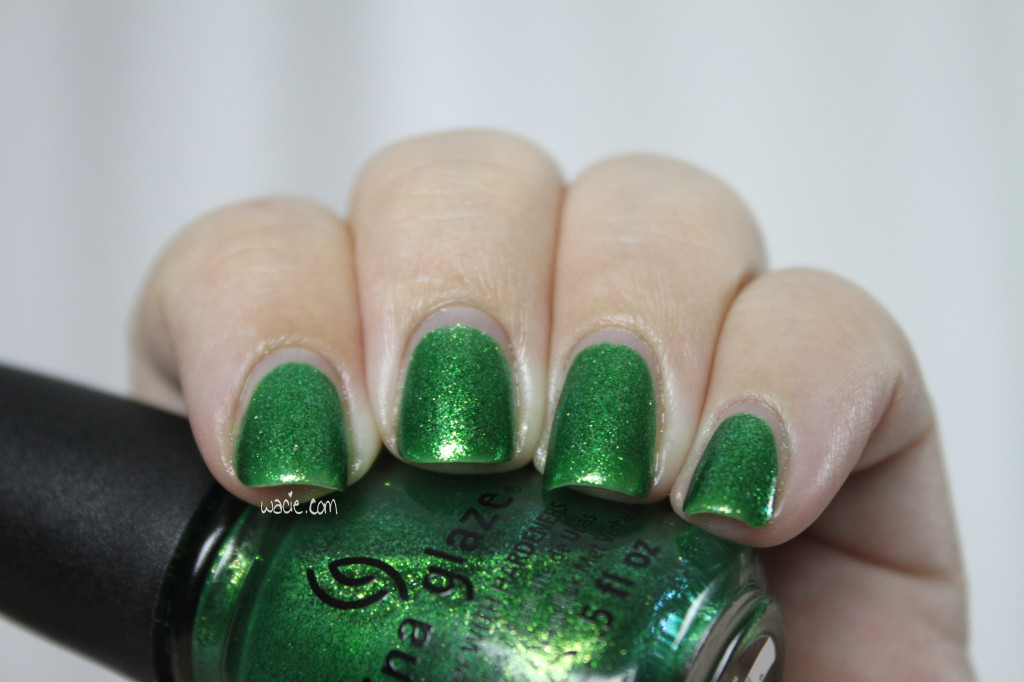 So I took these pictures when it was dark outside, so there weren't any great sunlight photos of them. You'll have to take my word on how awesome this looks outdoors. It's so full of glitter and sparkle, it's amazing.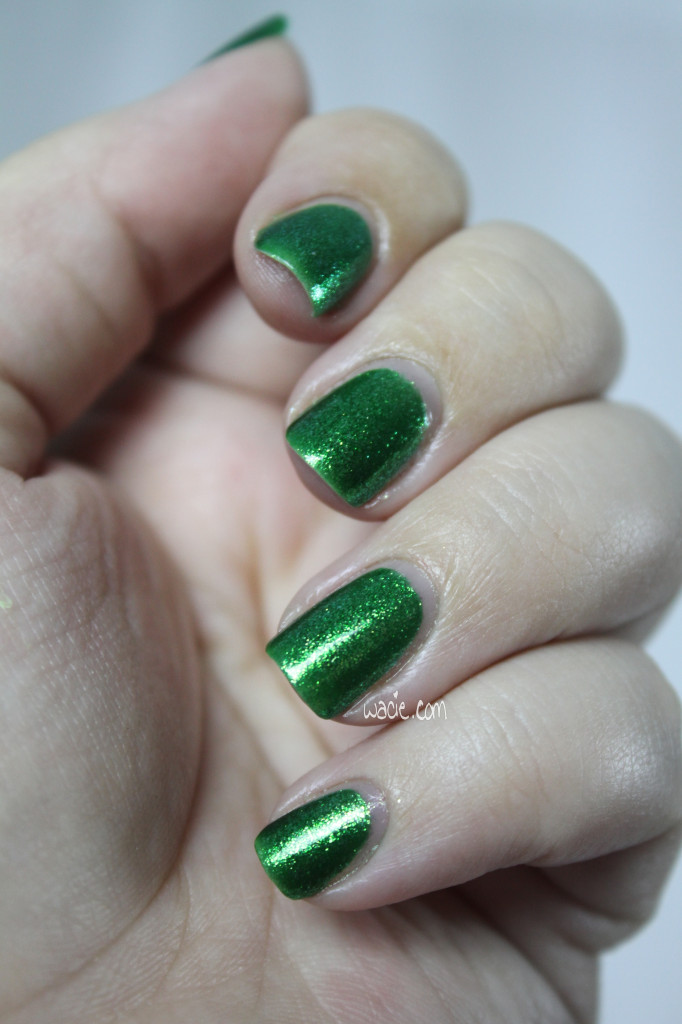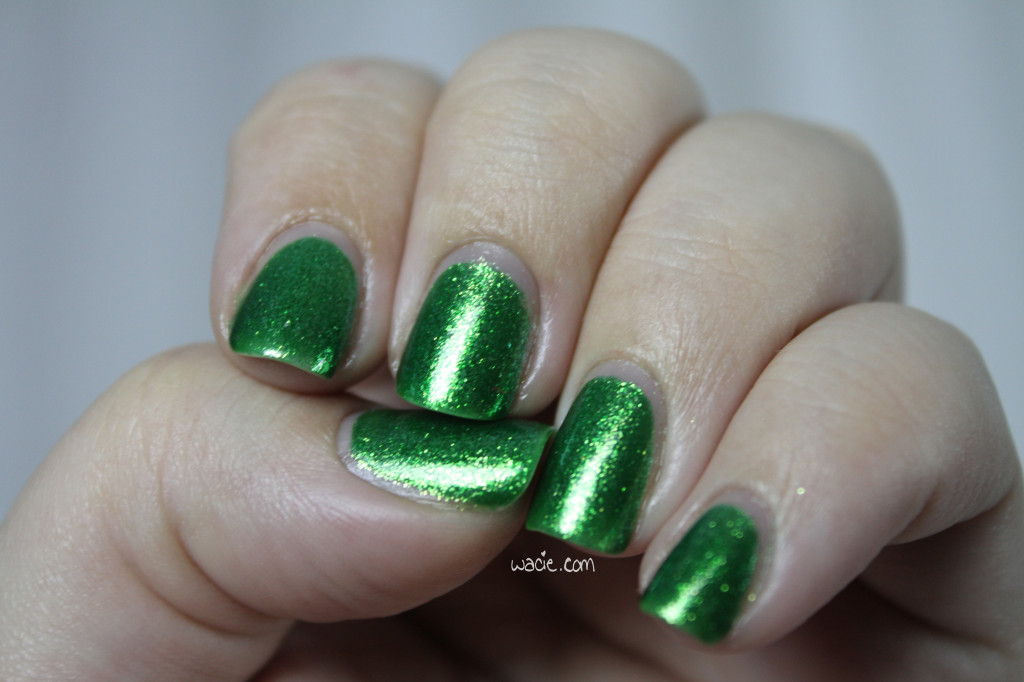 Running in Circles was part of China Glaze's Cirque du Soleil collection from last year, and has a blue counterpart called Water You Waiting For, which I also have. I cannot wait to do a gradient with those.