My swatch this week is a Blue Eyed Girl Lacquer prototype. They turn up in the BEGL store occasionally; they're early versions of polishes or rejected customs. Most of the time there's only one, so it's cool having a one-of-a-kind polish. Keep an eye out so you can snag your own.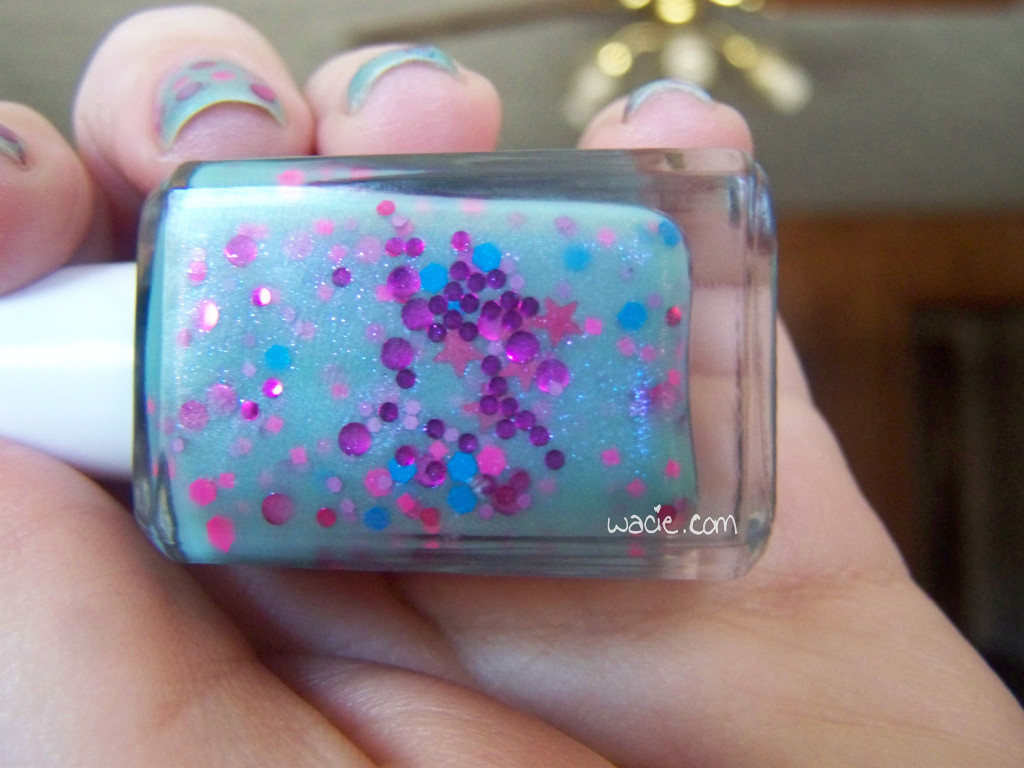 PSB1 is a creamy aqua crelly with a fine pink shimmer, red stars and various glitters in pink and blue. It was a little thick; and the first time I applied it, it was gummy and never fully dried, even after allowing 30 minutes between each coat. I put some thinner in it and that fixed it. It was much easier to apply after that. The end result is a bit sheer, which I like. I like being able to see the glitters on the first coat through the last coat. I like the dimensional glitter. This is most evident on the middle nail.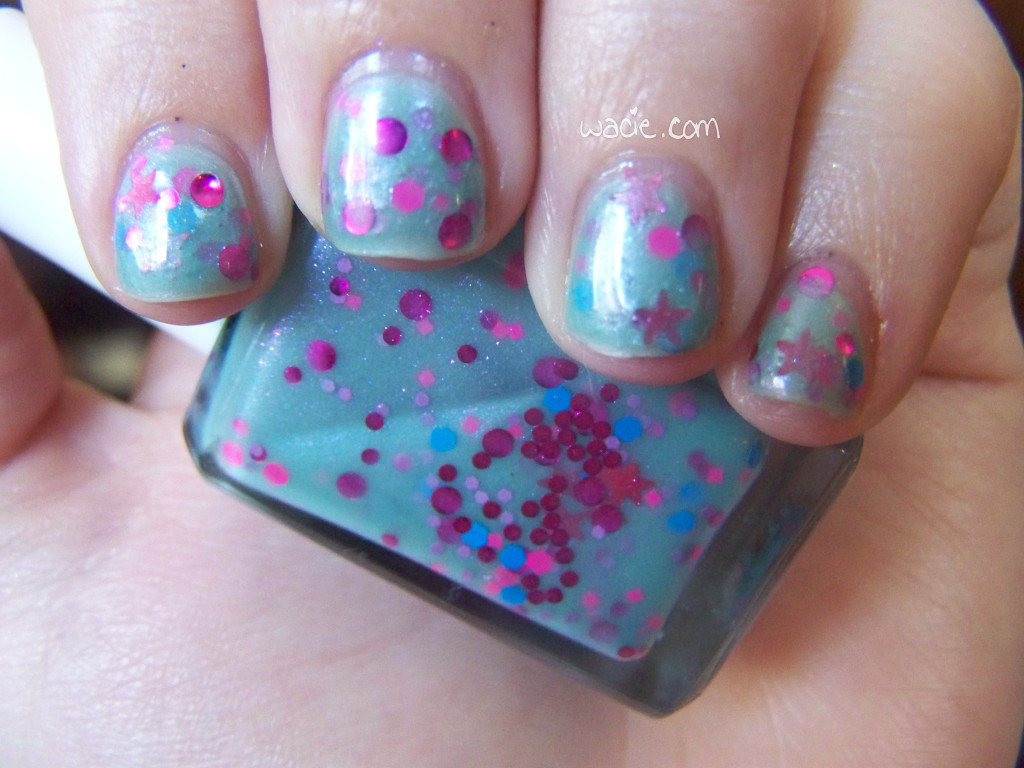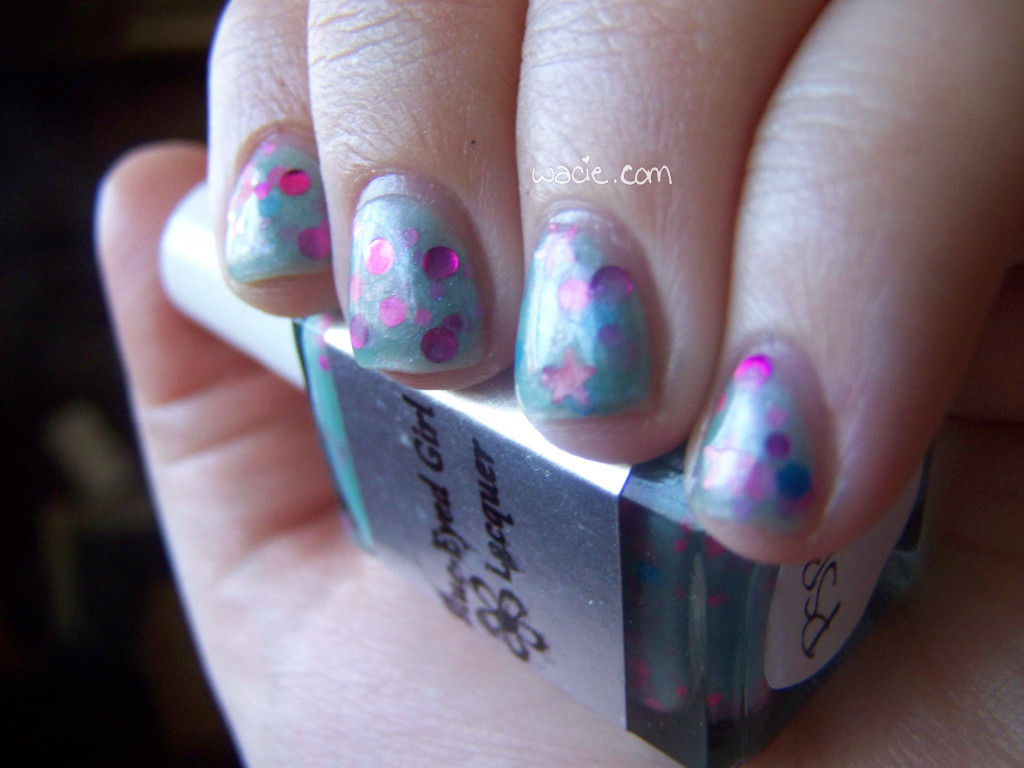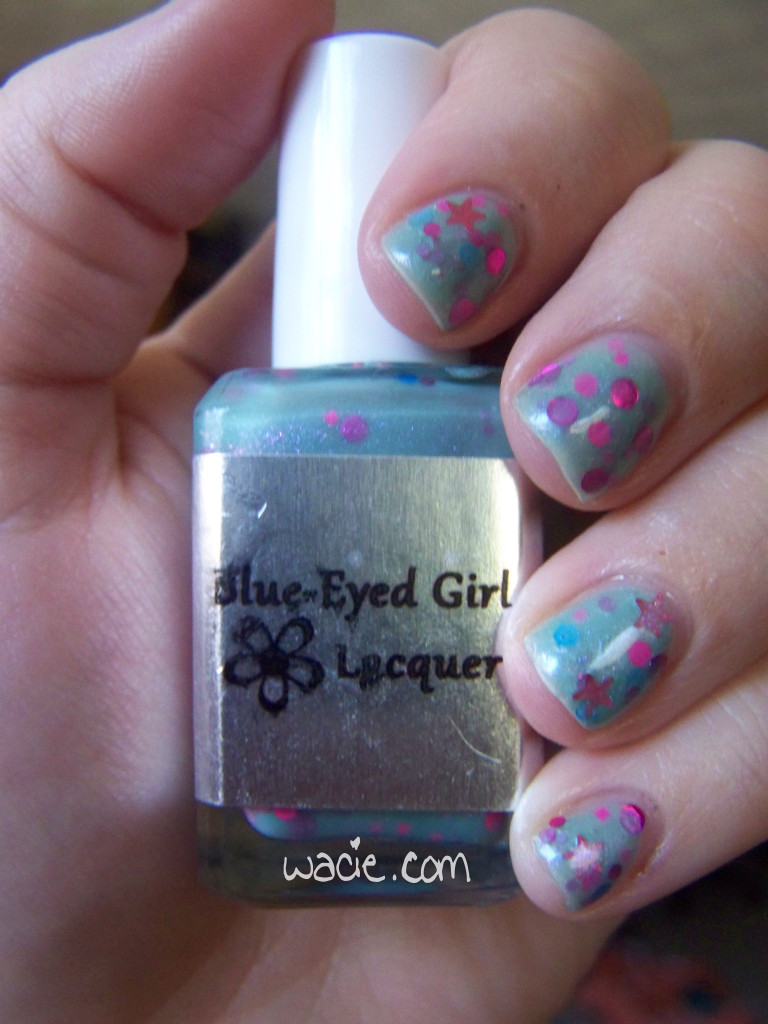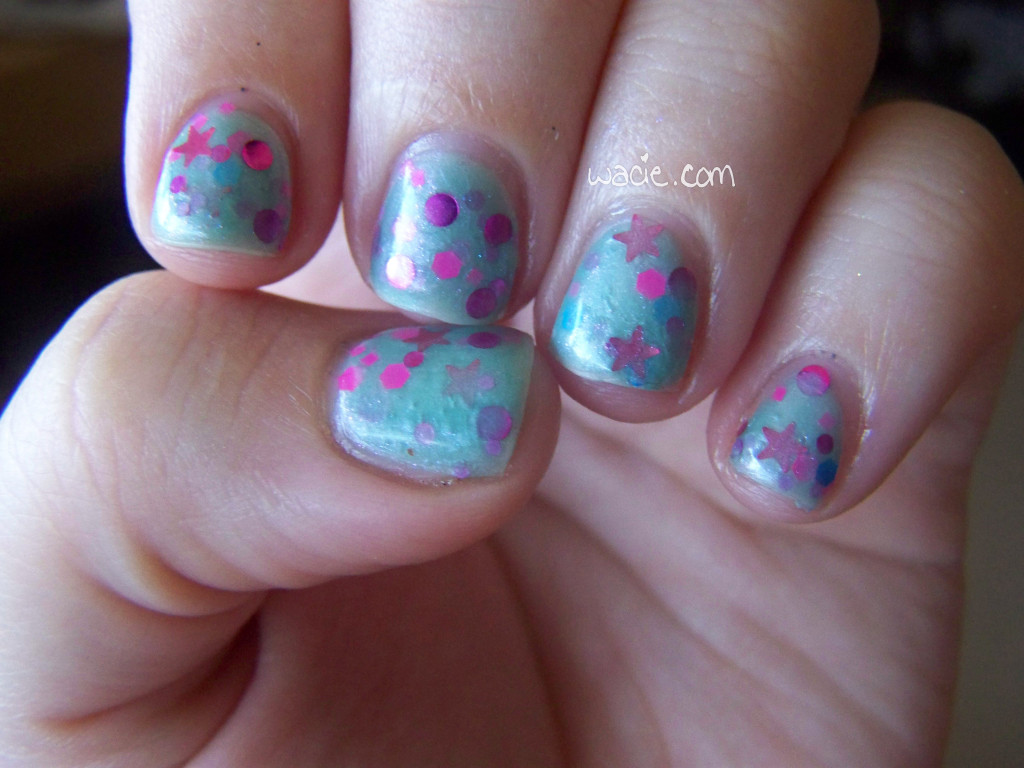 I don't know what was meant by the cryptic name, so because PSB1 doesn't really roll off the tongue, I've been calling it PROTOFABULOUS. I like the idea that just because it's not finished, that doesn't mean it can't be awesome.
I'm sure I had more to say about this, but I'm hungover and my brain is still hazy from tequila.