Happy Swatch Saturday! Today I'm trying out my favorite polish from the Blue-Eyed Girl Lacquer's Spark in the Dark collection. This is Counting Down Until I See You; I'm wearing three coats with one coat of Seche Vite. Also, one thing I want to mention: I published my 500th blog post this week! Yay!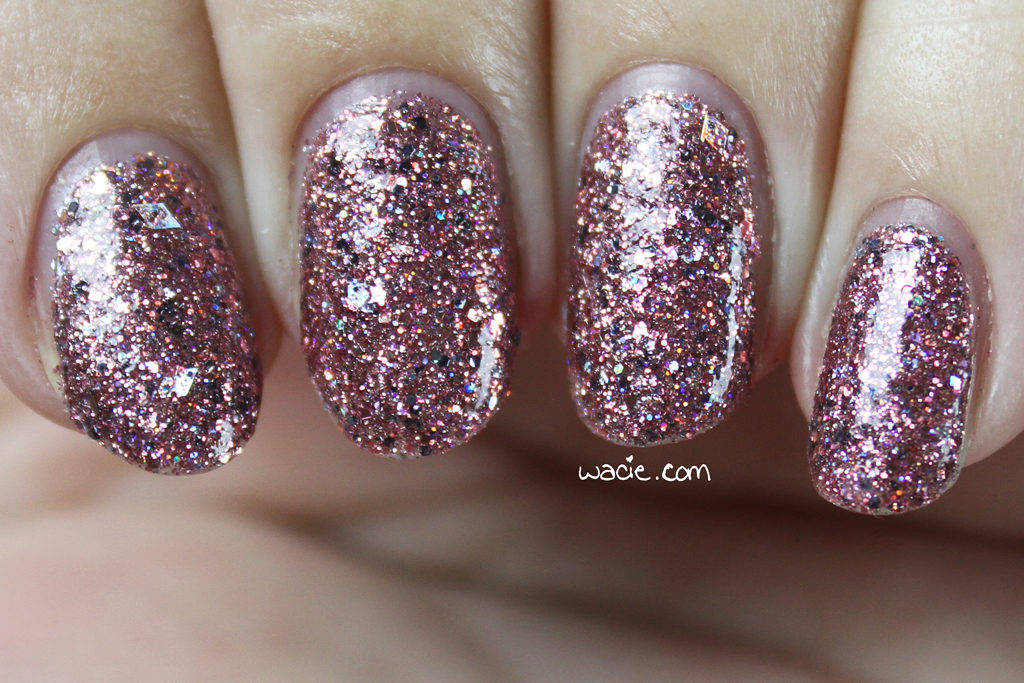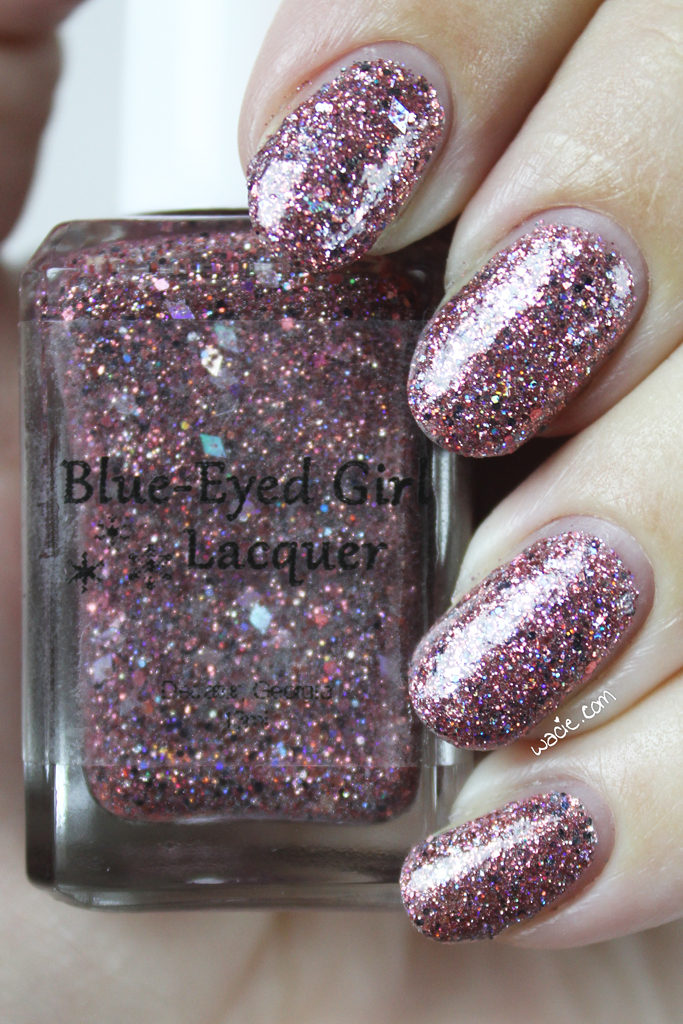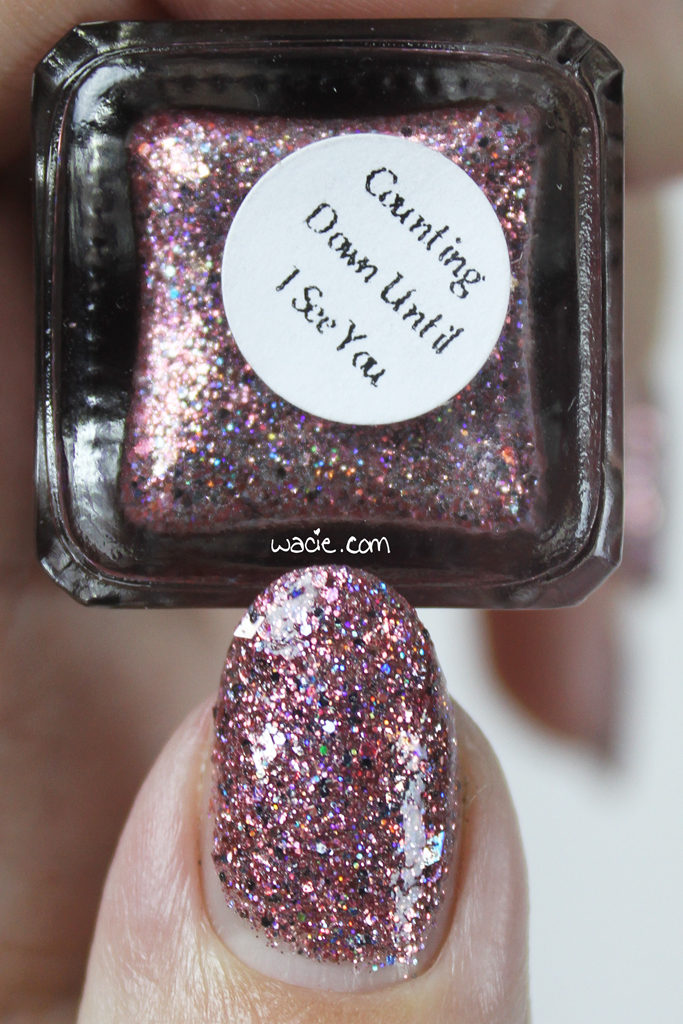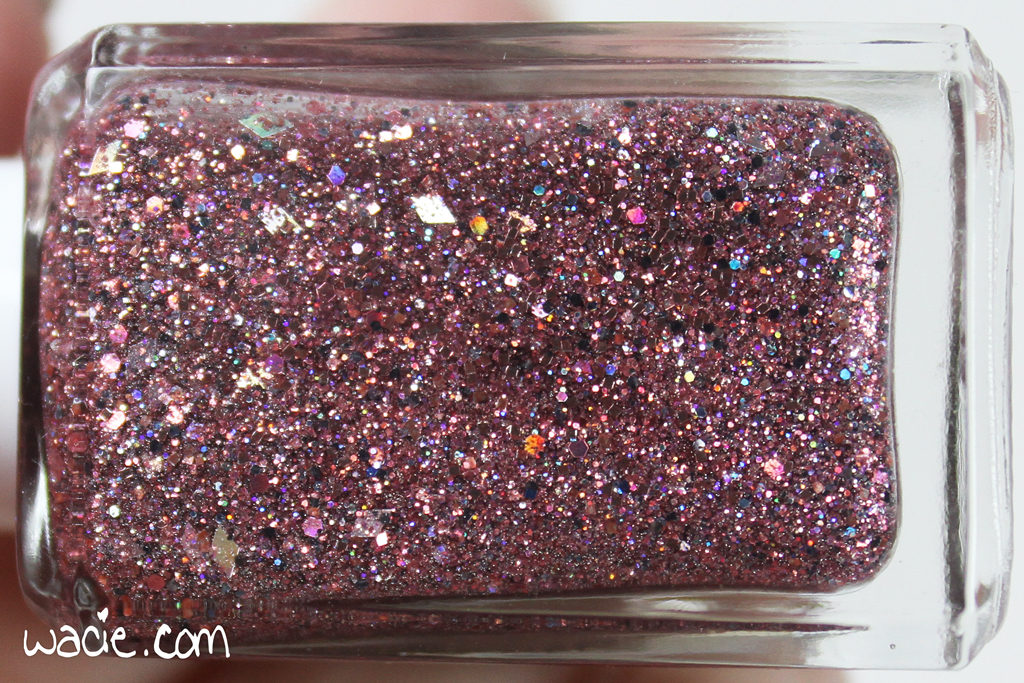 Counting Down Until I See You is a clear-based microglitter polish with gray and pink glitters in various shapes and sizes. Application was easy; the glitter is very easy to distribute on the nail. The product consistency is very easy to work with. The first coat leaves some bare spots, so you could wear this as a dense topper if you wanted to. The second coat fills up the bare spots. The glitter leaves some texture behind, so add a third coat for extra texture if that's the look you're going for. I used top coat for smoothness and shine.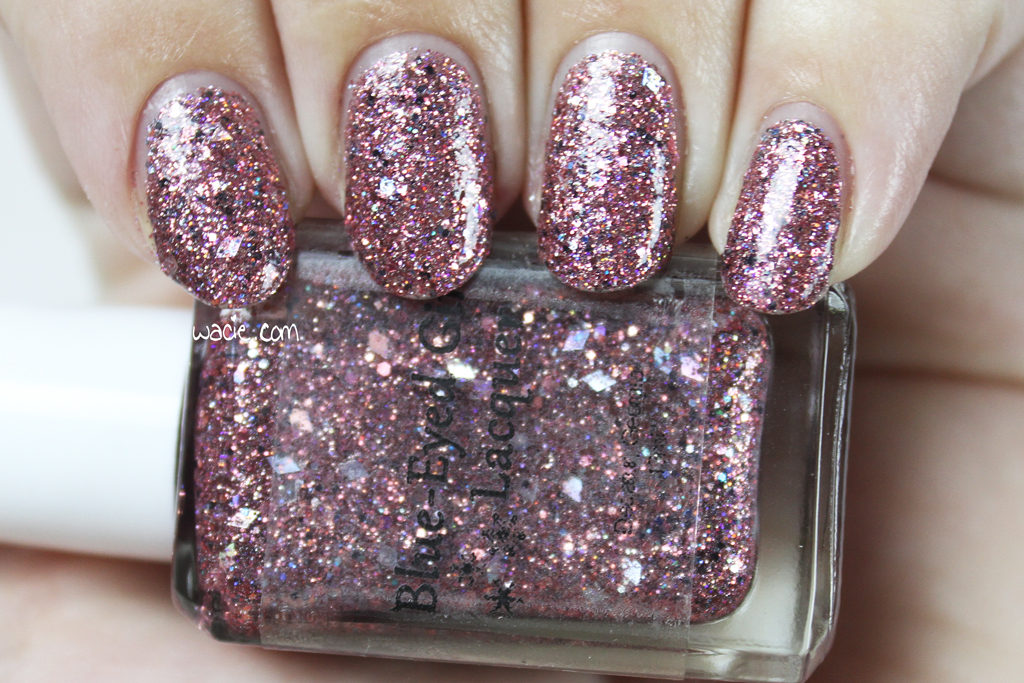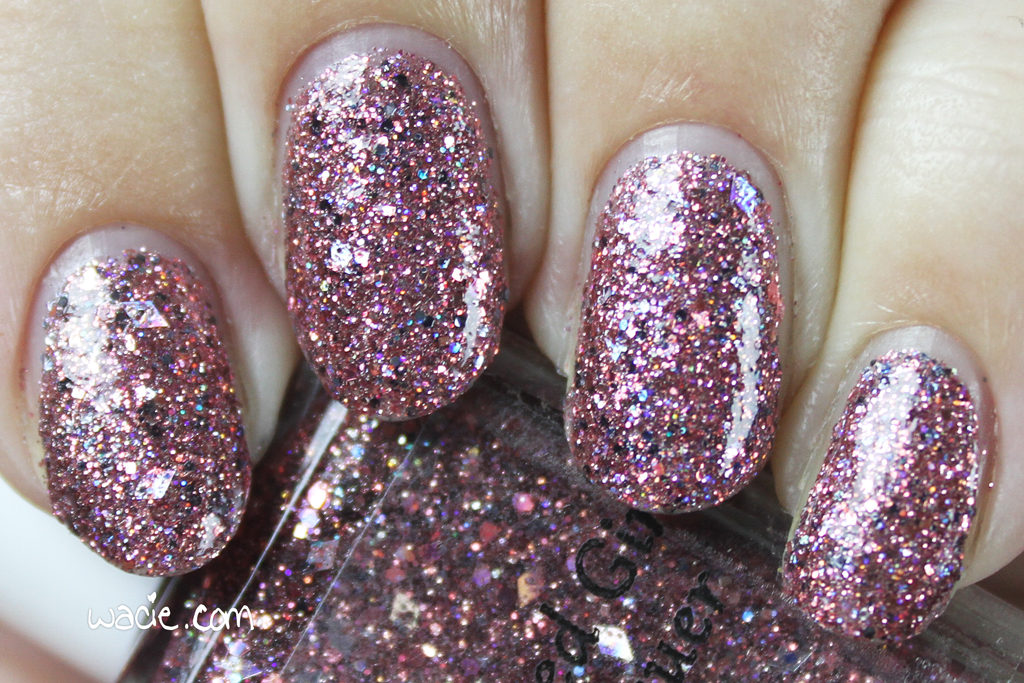 There are some great polishes in this collection, but for me, none of them tops this one. When the collection launched, I expected She's Electricity to be my fave, because bright pink holos usually are my favorites. However, this polish knocks it out of the park. It's pink, it's blingy, and the various shapes and colors add so much nuance. It's mostly hexes, but there are some squares, and perhaps the most obvious shape is the diamond-shaped glitter hanging out in there. The peppered-in grays are just enough to break up the monotony. I love this polish so much.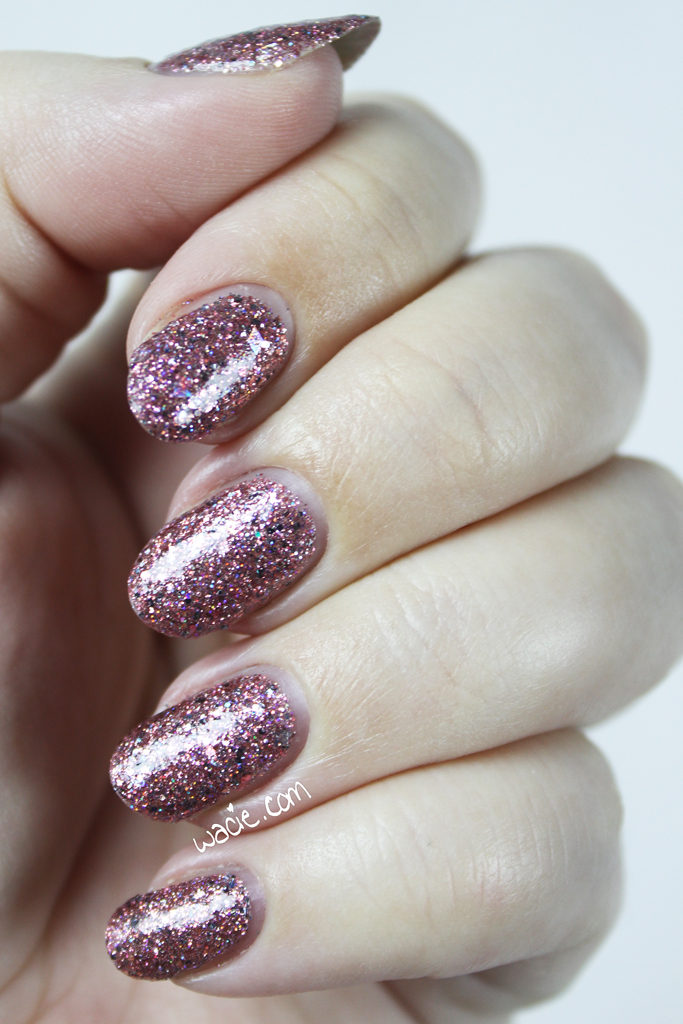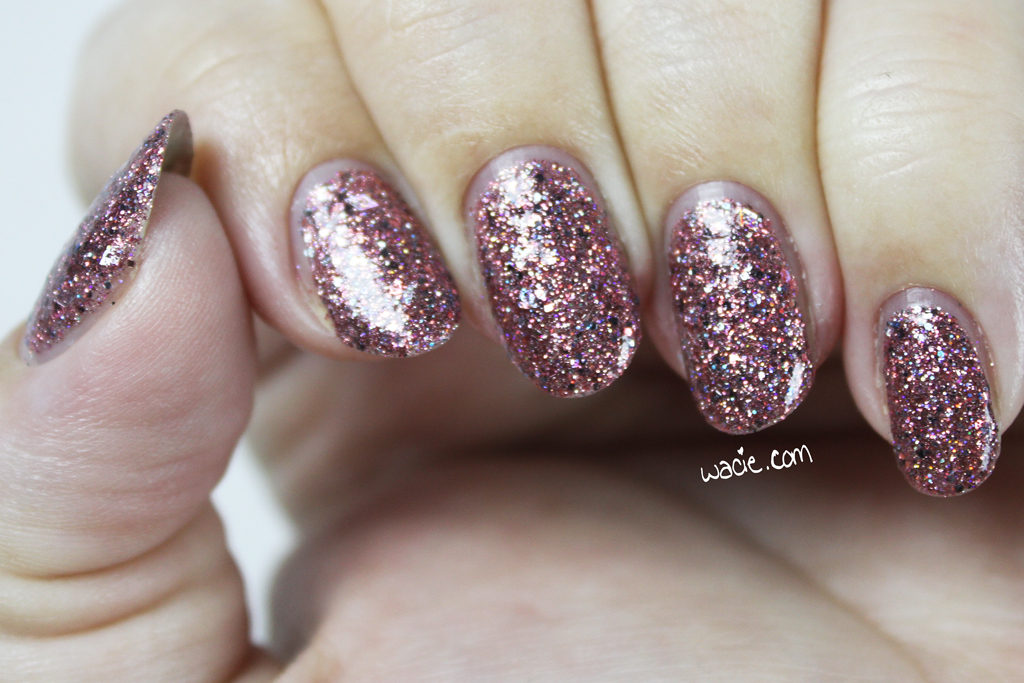 Unfortunately, since it's been cloudy outside all this week, I don't get to show you what this looks like in bright direct sunlight. I bet it would be blinding, though.
Counting Down Until I See You is — you guessed — discontinued by Blue-Eyed Girl Lacquer. Unforunately. Other BEGLs are available in their online shop.
I bought this polish myself.