Welcome back to Swatch Saturday! Yep, it's another BEGL polish! I'm getting into a new collection with this week's polish, the Spark in the Dark collection from winter 2015. I'm really excited to be getting into some newer BEGLs. And by newer, I mean it's only a year old. This is She's Electricity; I'm wearing three coats with one coat of Seche Vite. All photos were taken in direct sunlight.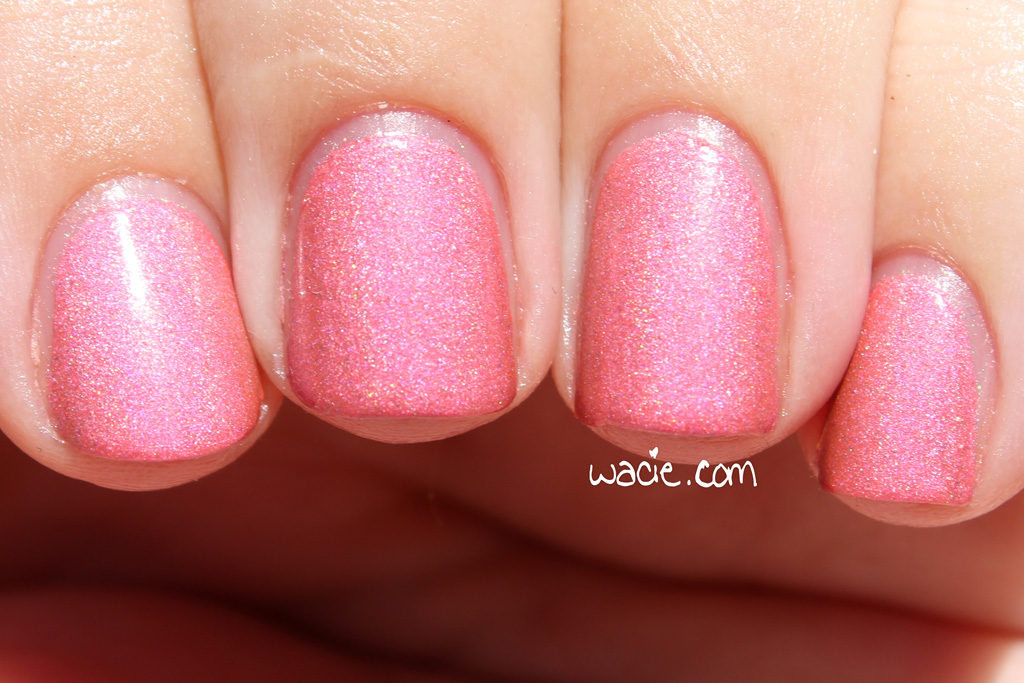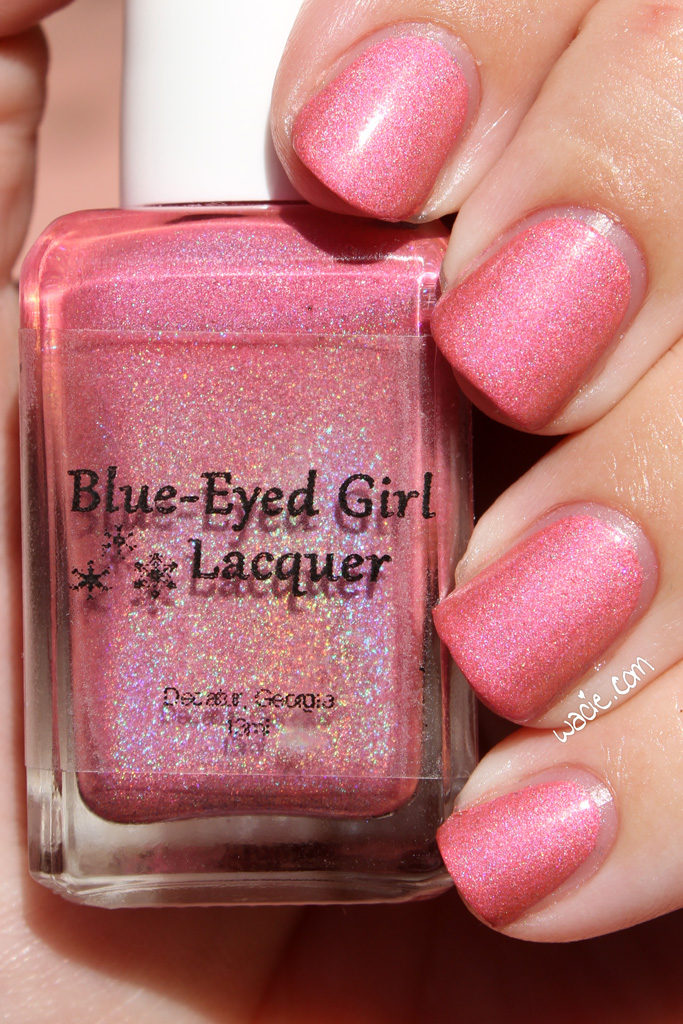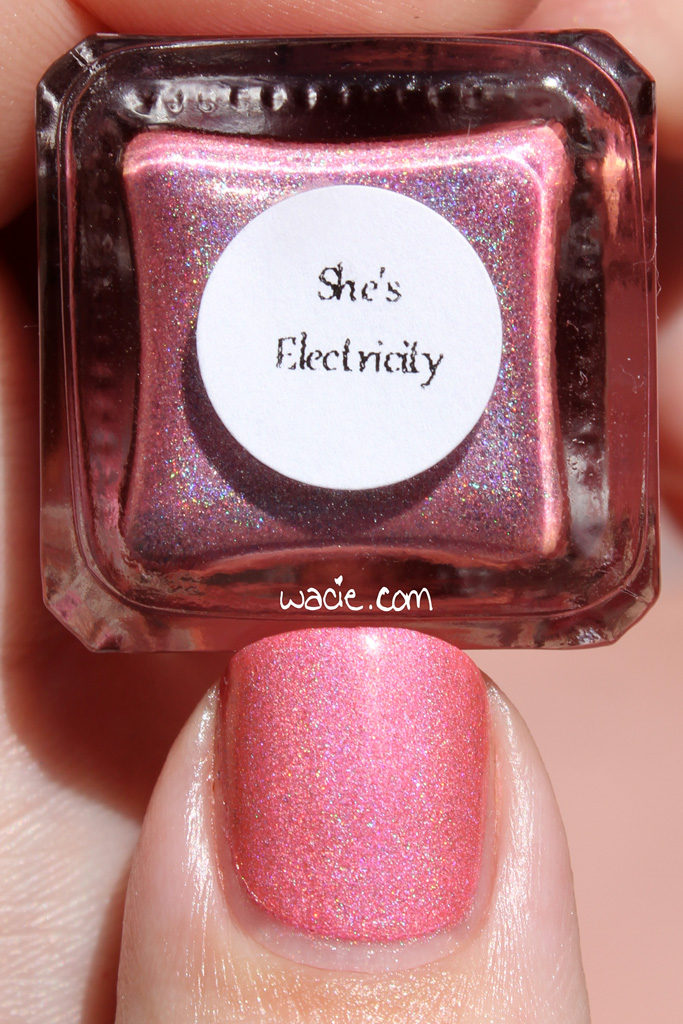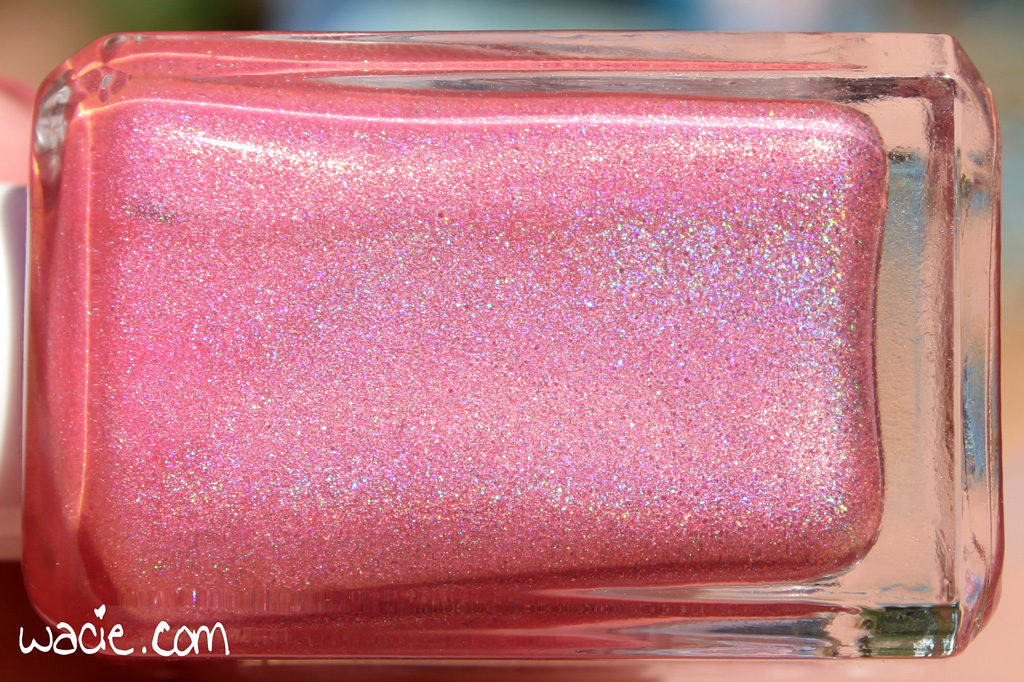 She's Electricity is a bright pink holo with pink shimmers. The maker's description lists aqua shimmers and iridescent microglitters as well, but I didn't pick up on those. Application was good; the product consistency is pretty great with this polish. It's easy to work with but there's a lot of pigment to get full coverage right away. Get this — one coat gave me all the coverage I needed. I didn't stop there, of course, but I definitely could have gotten away with one if I wanted. Because it's so pigmented, it dries with a matte finish. Top coat was definitely necessary for the shine and holo effect.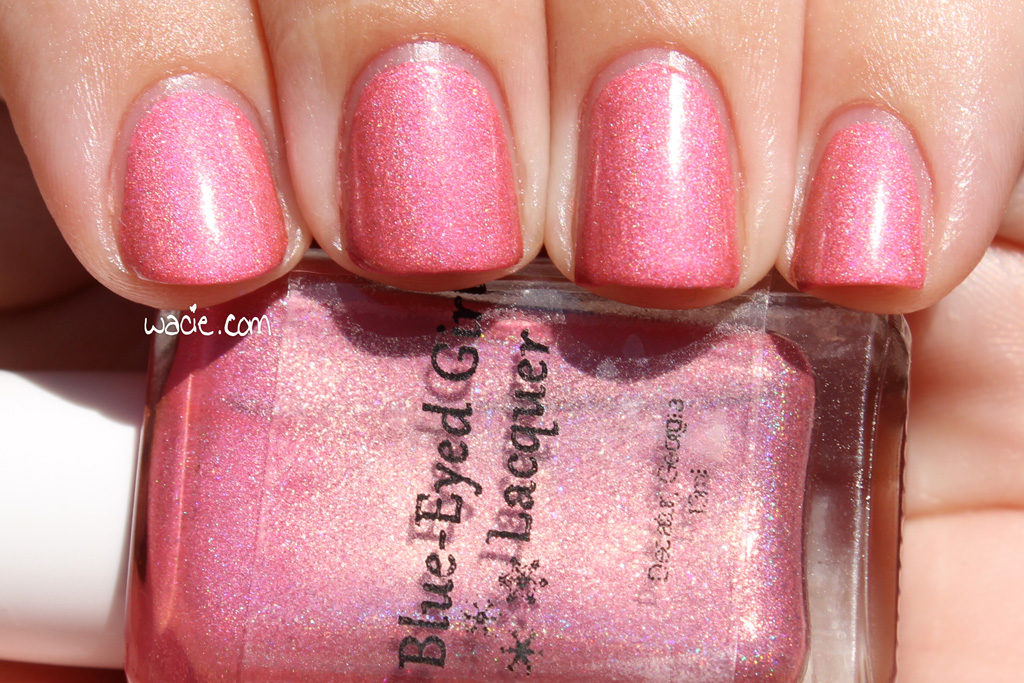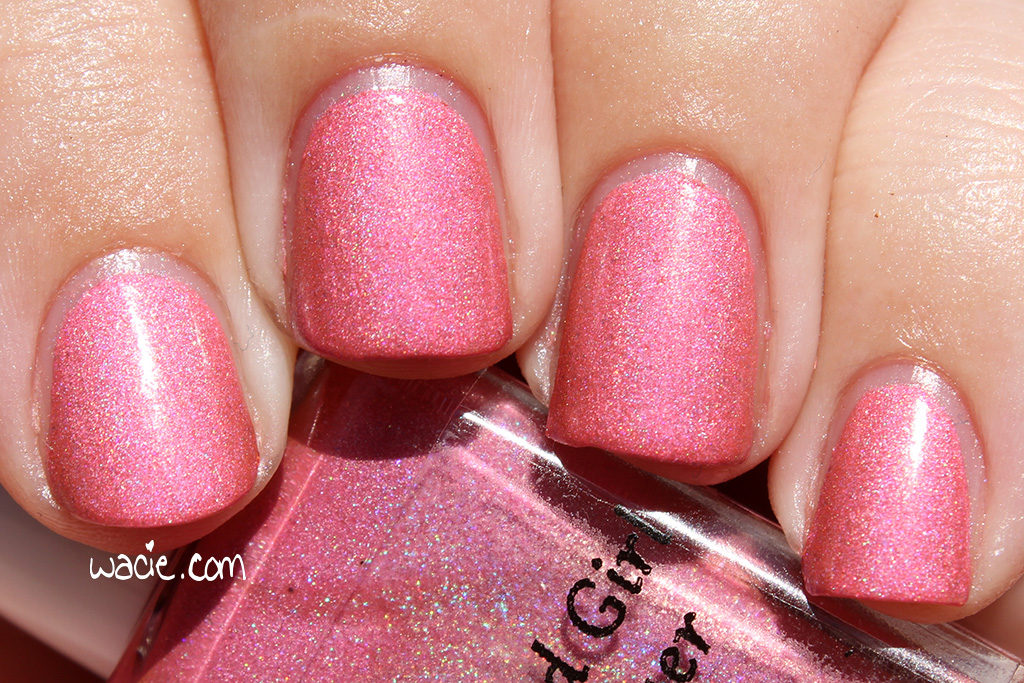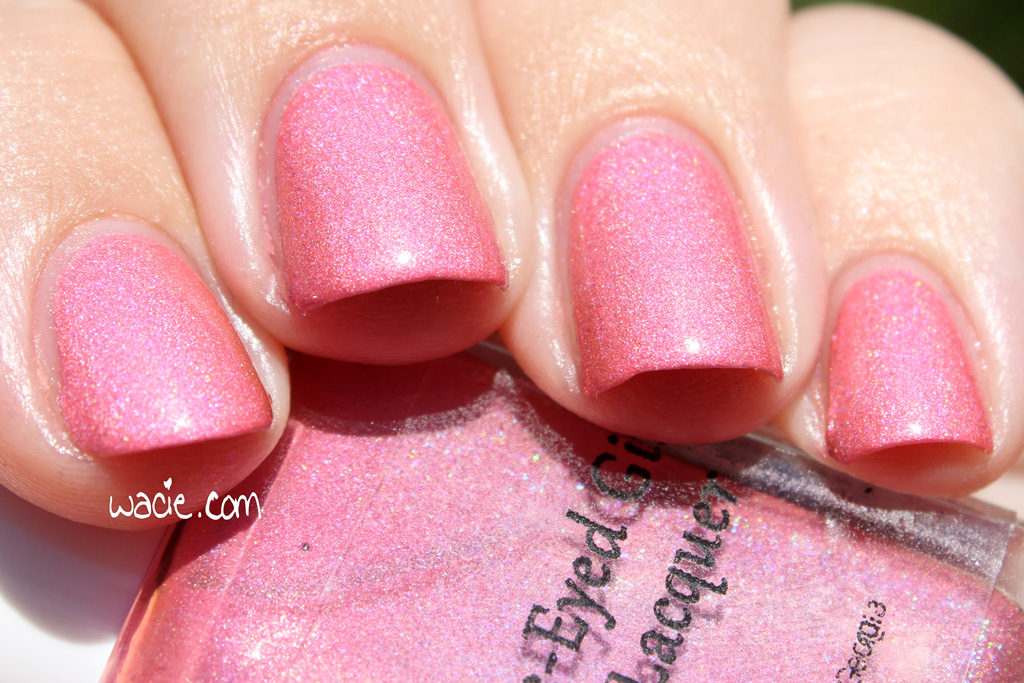 This pink holo is so much fun to wear. I didn't really do it justice in these photos. The holo effect is pretty subtle here, but it was a lot more vivid in person, though still subdued. I don't know if using fewer coats would have meant a bigger rainbow or not. Fewer coats might have helped me find those iridescent glitters. In any case, I love this polish. It's so pink and I love it.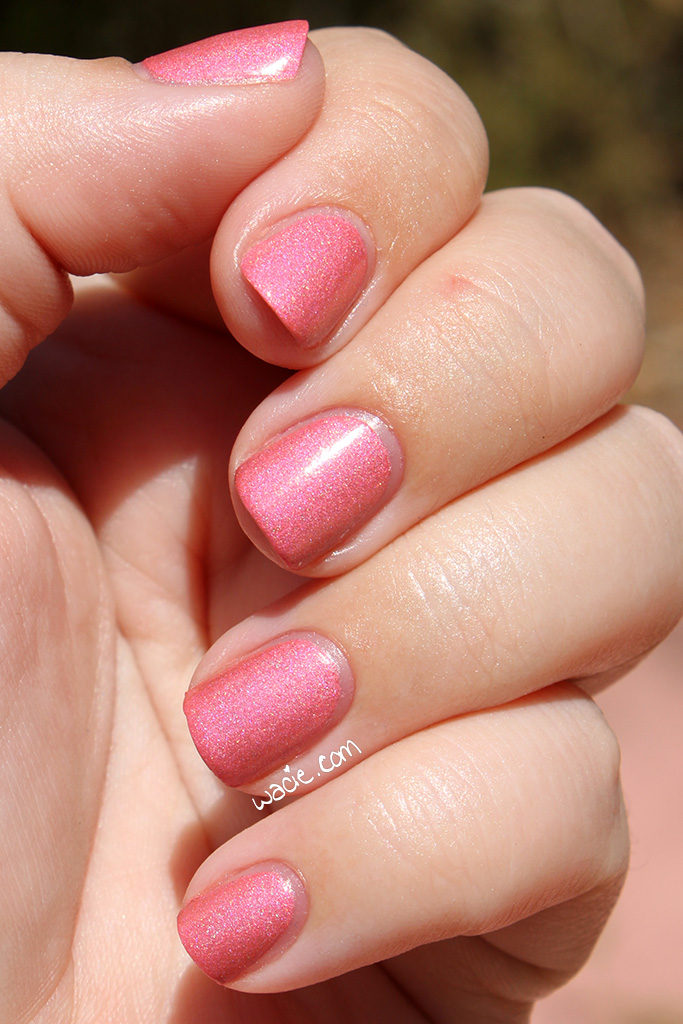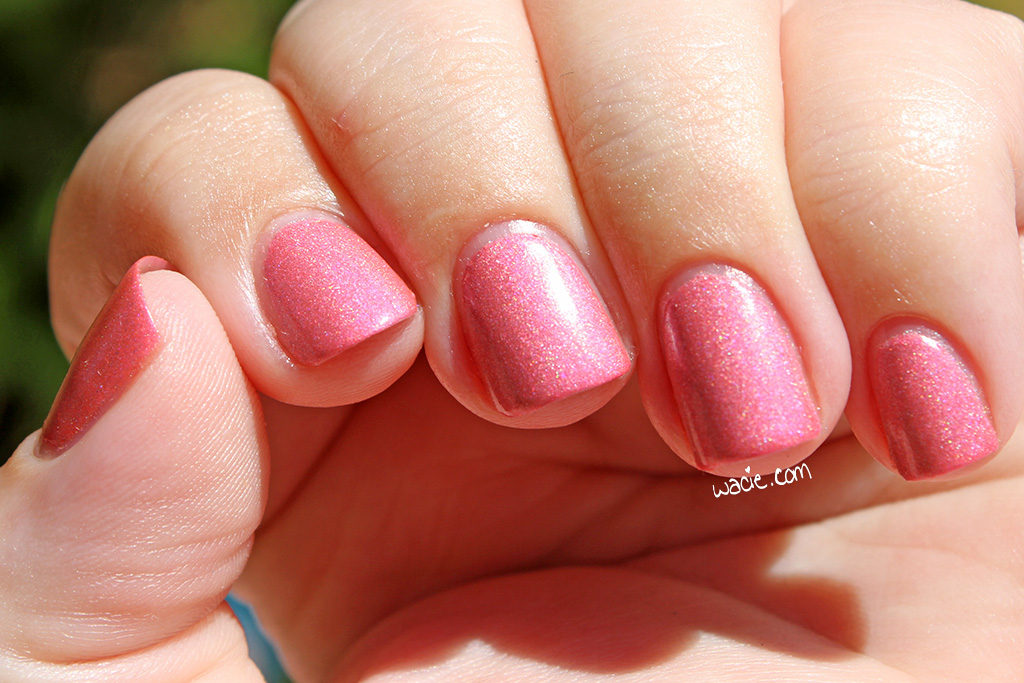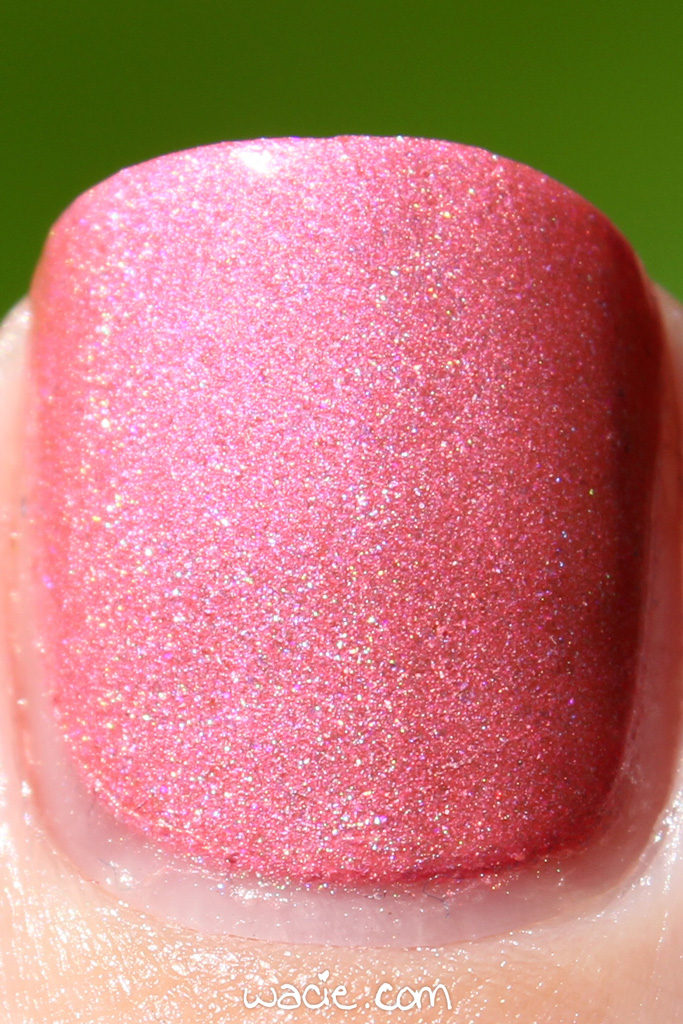 She's Electricity has been re-released as part of the Fan Favorites 2016 collection, however, as of this writing, the BEGL shop is closed and will reopen later this month.
I bought this polish myself.