Happy Saturday, reader! Today's Swatch Saturday is good. We're looking at Hypothermia, a special Blue-Eyed Girl Lacquer that's never been sold alone — except during the annual Depression Awareness charity auctions — you always had to buy the winter collection as a whole. Perhaps it will make a return in this year's winter collection! Here's three coats of Hypothermia with one coat of Seche Vite. All photos were taken outdoors in direct sunlight.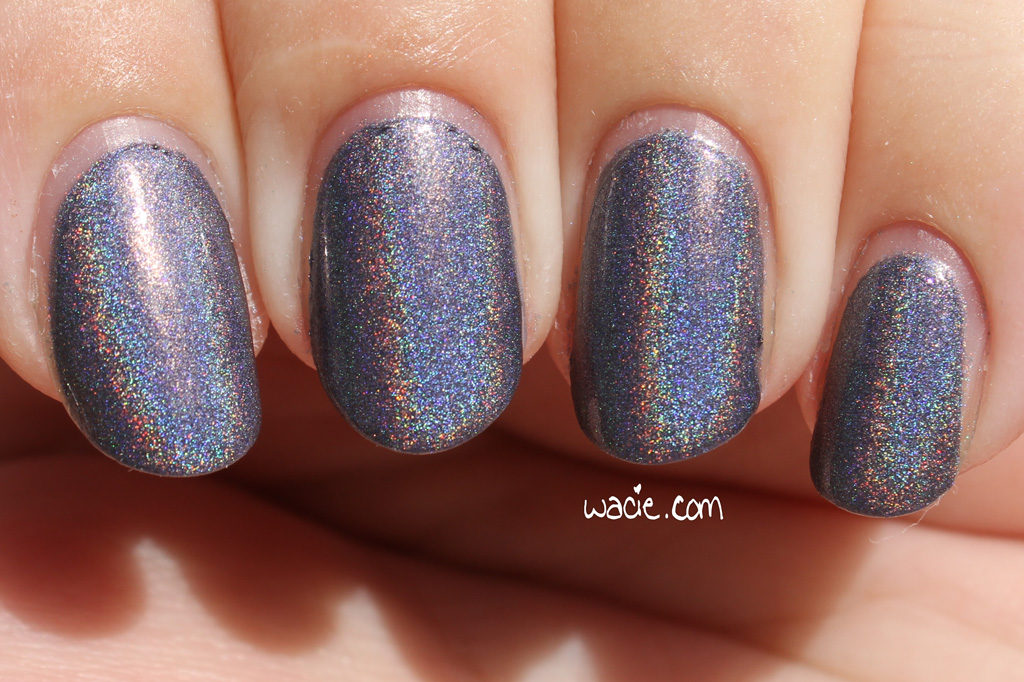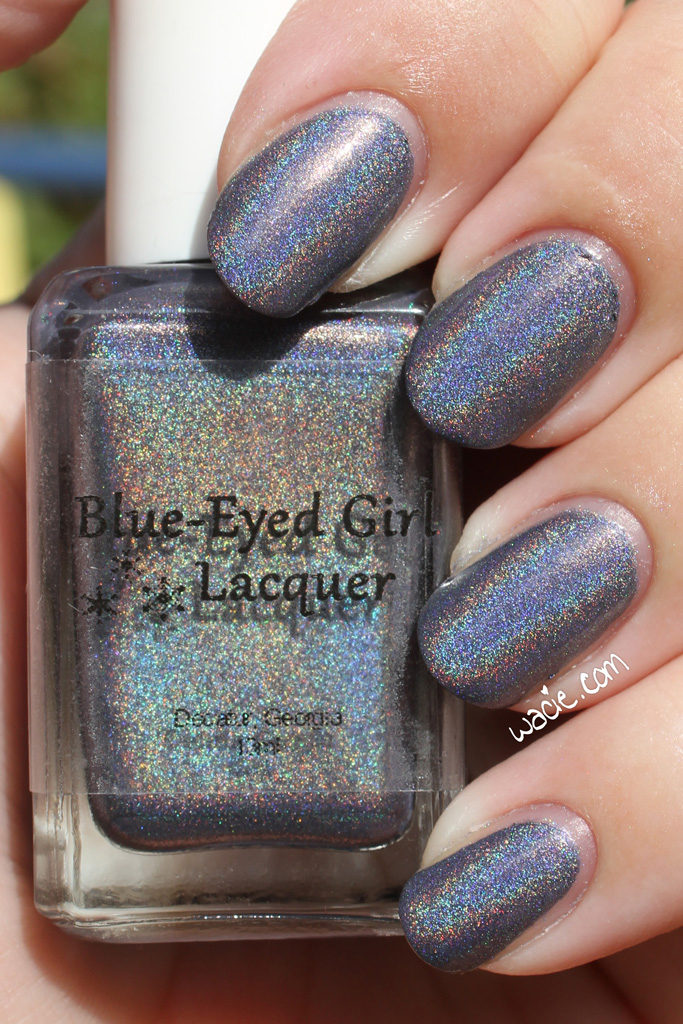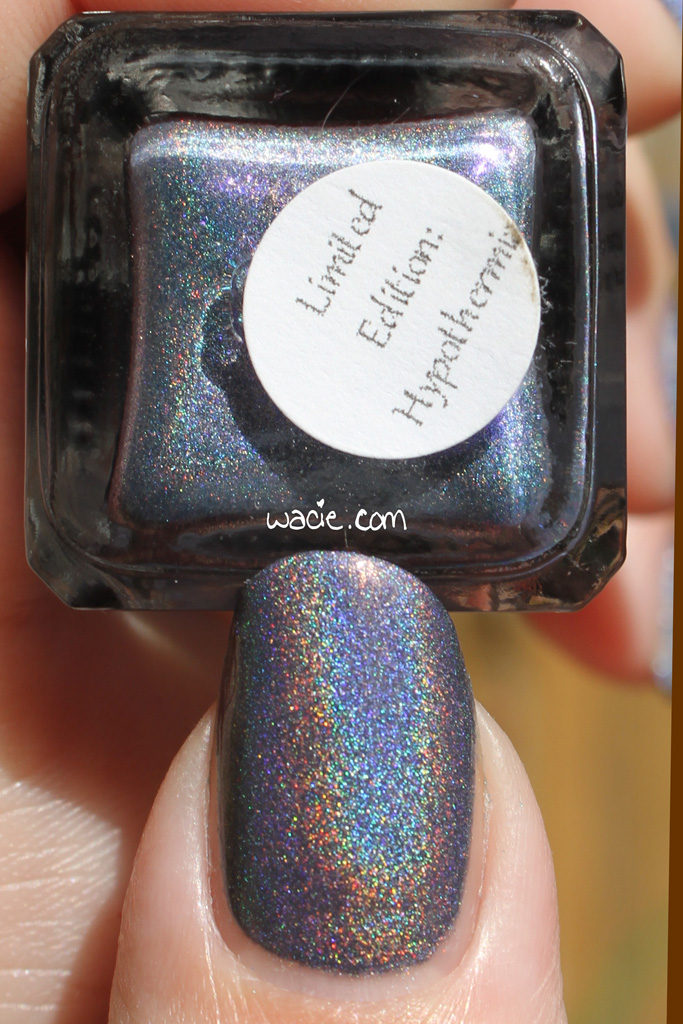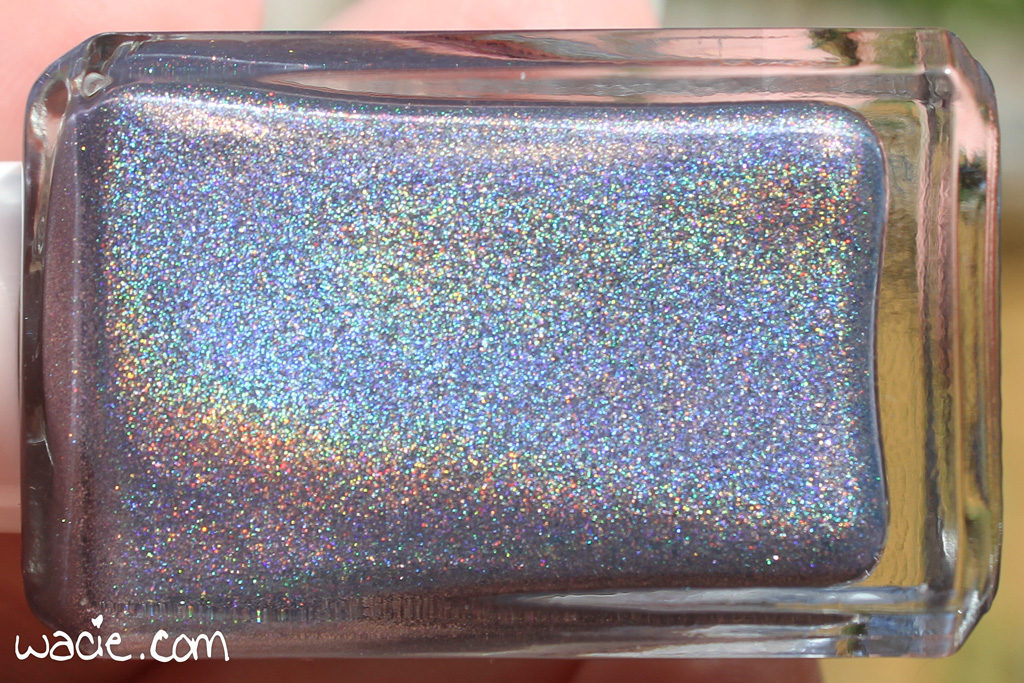 Hypothermia is a steely lavender holo with purple shimmers. Application was very easy; this polish has the usual perfect BEGL formula and product consistency and was very nice to work with. Depending on your application technique, you may only need one coat of this polish for a completely opaque look; others should stop at two. The shimmers, are easily detected in this polish, though it does blend in easily with the holo effect. The polish dries with a somewhat glossy finish; I used top coat for extra shine and holo emphasis.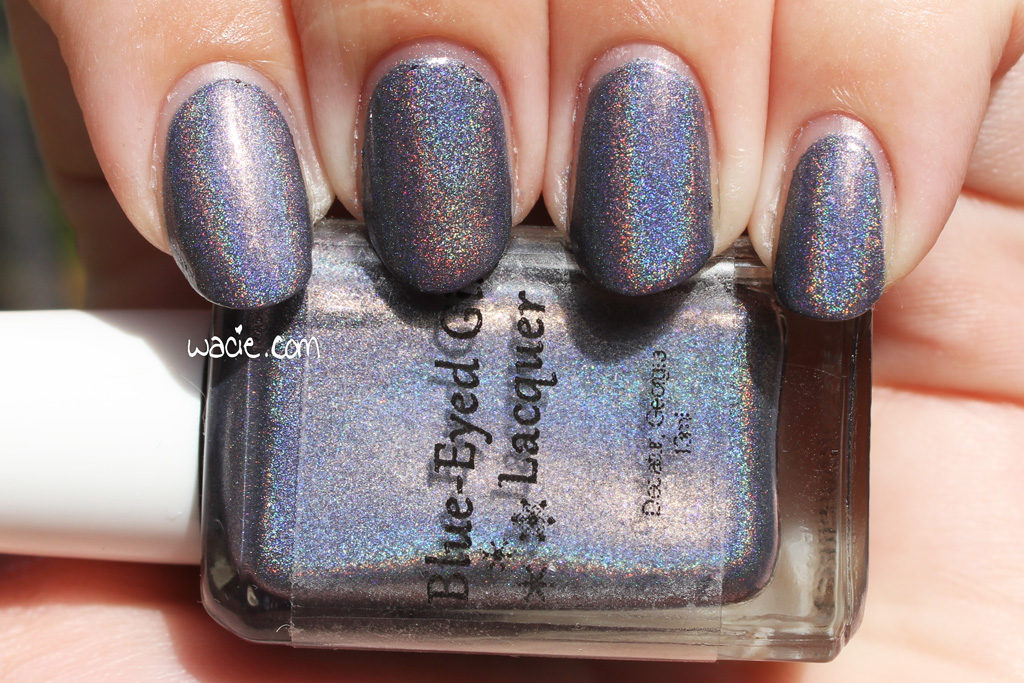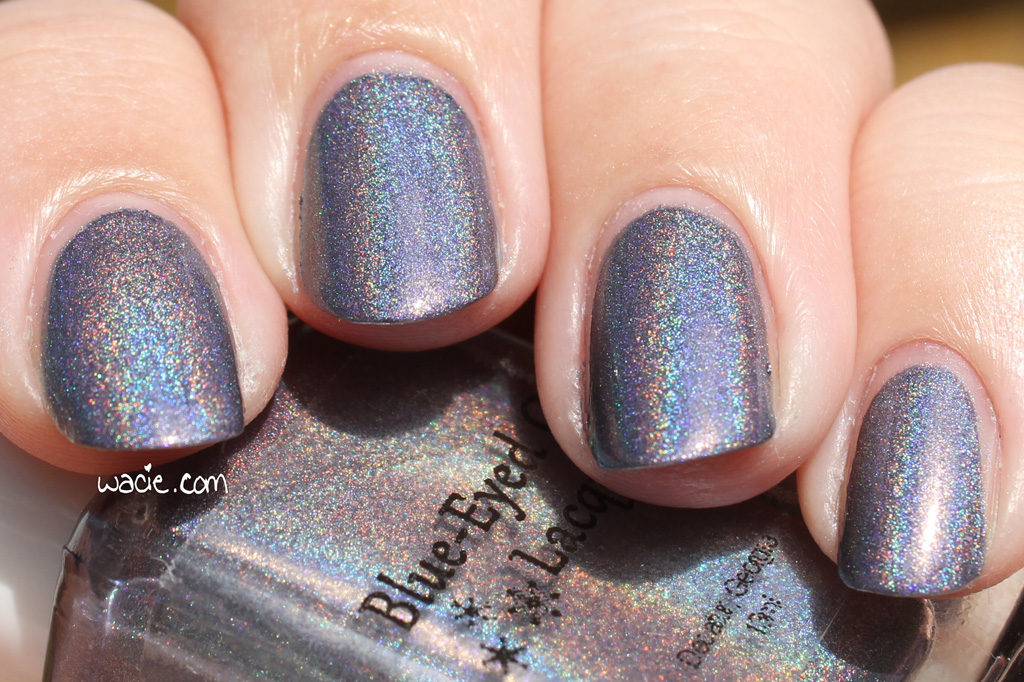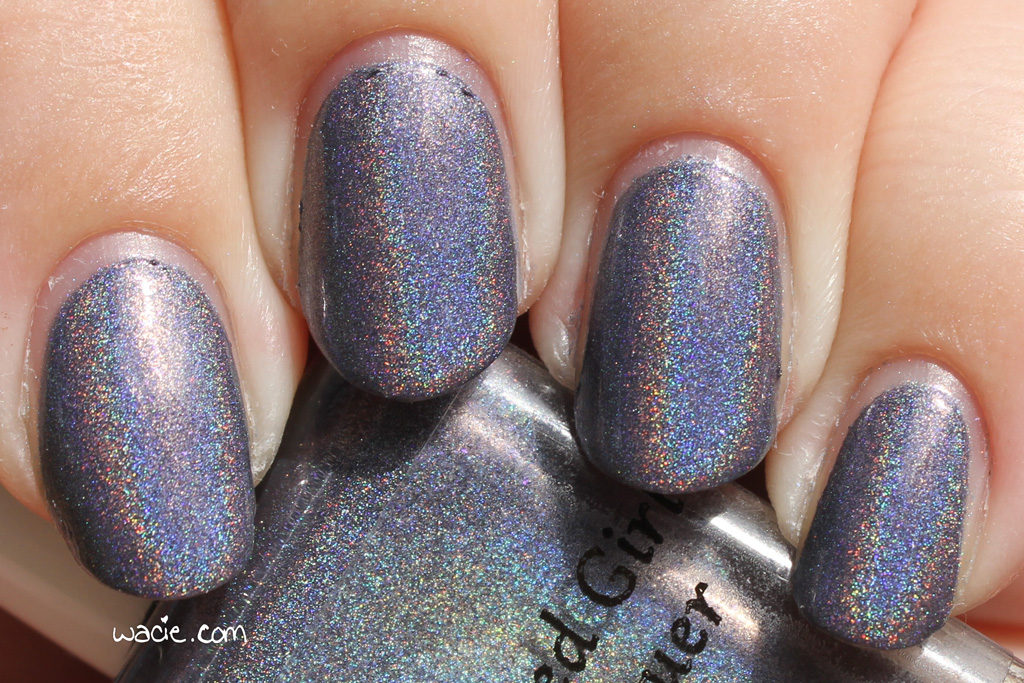 So, yeah. Hypothermia is a BEGL classic, and if you don't own it, you've gotta get it. It's the perfect purple for winter; it's a deep, greyed-out shade, but the holo effect is strong if you're lucky enough to get some sun. I definitely recommend grabbing this the next time it becomes available.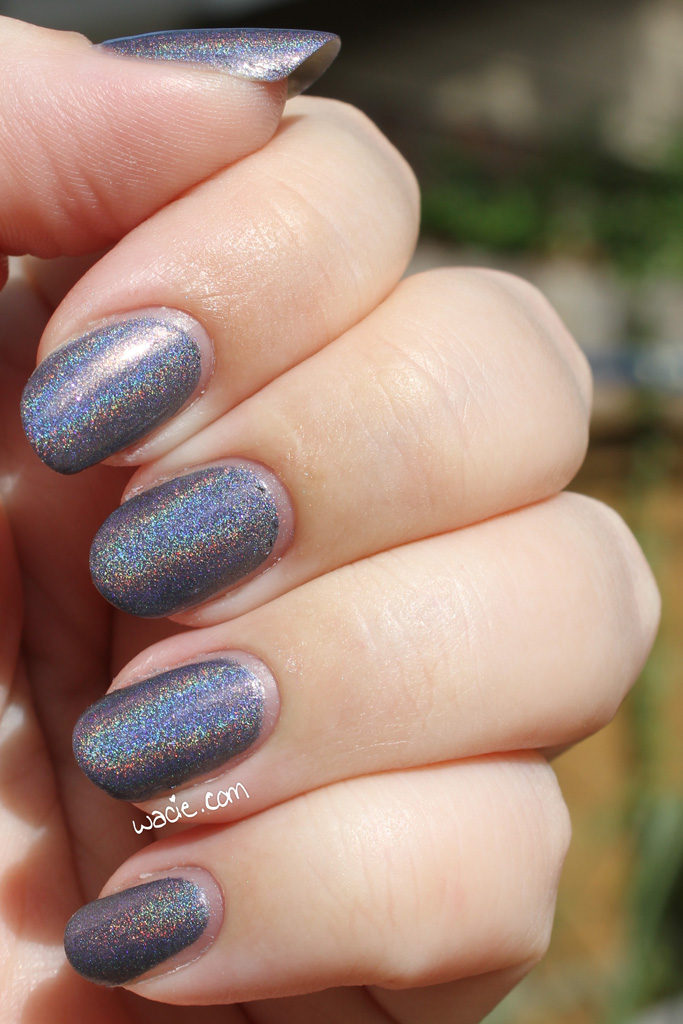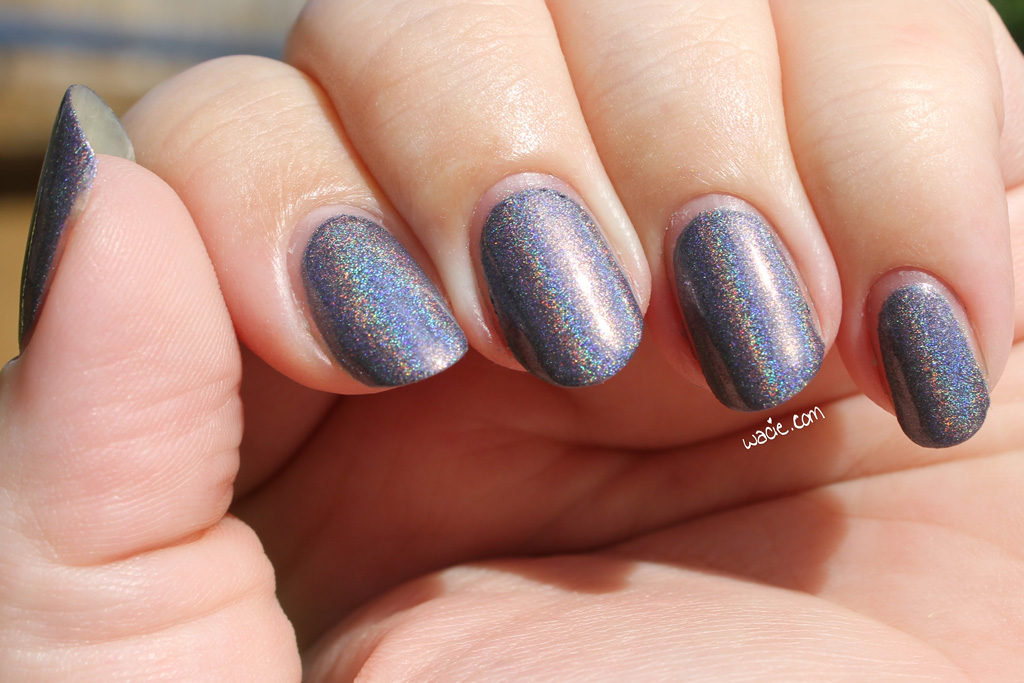 As I mentioned, Hypothermia was never sold separately outside of special events and was a gift with purchase of previous winter collections. Keep an eye on BEGL news to see if this lovely comes back. Other BEGL polishes are sold in their shop.
I bought this polish myself.