Swatch Saturday is here again! It's the first one for almost a month. My swatch today is Blue-Eyed Girl Lacquer's I Wished For You, Too, the last polish in the Practical Magic Halloween collection. After this polish, we move onto the next phase of the BEGL Doctor Who collection! I'm wearing three coats of I Wished For You, Too with one coat of Seche Vite top coat.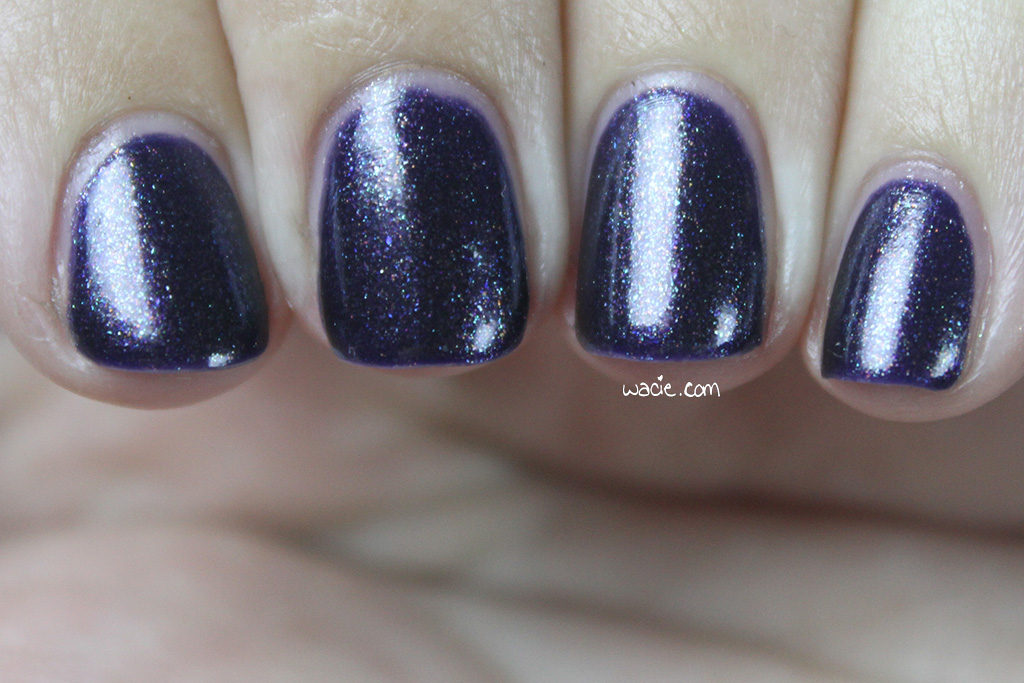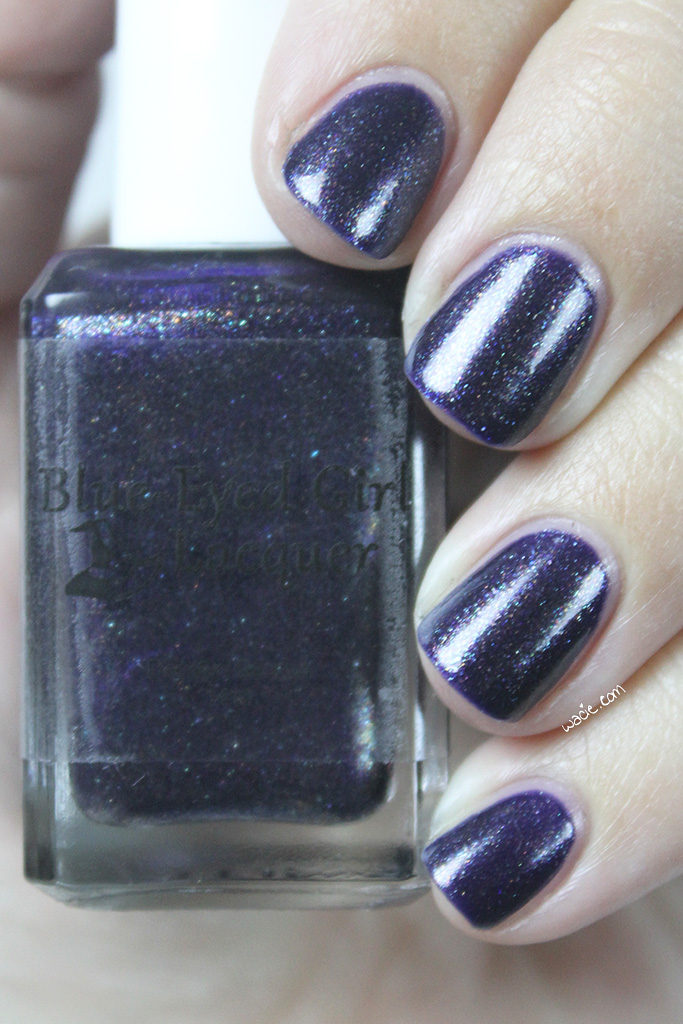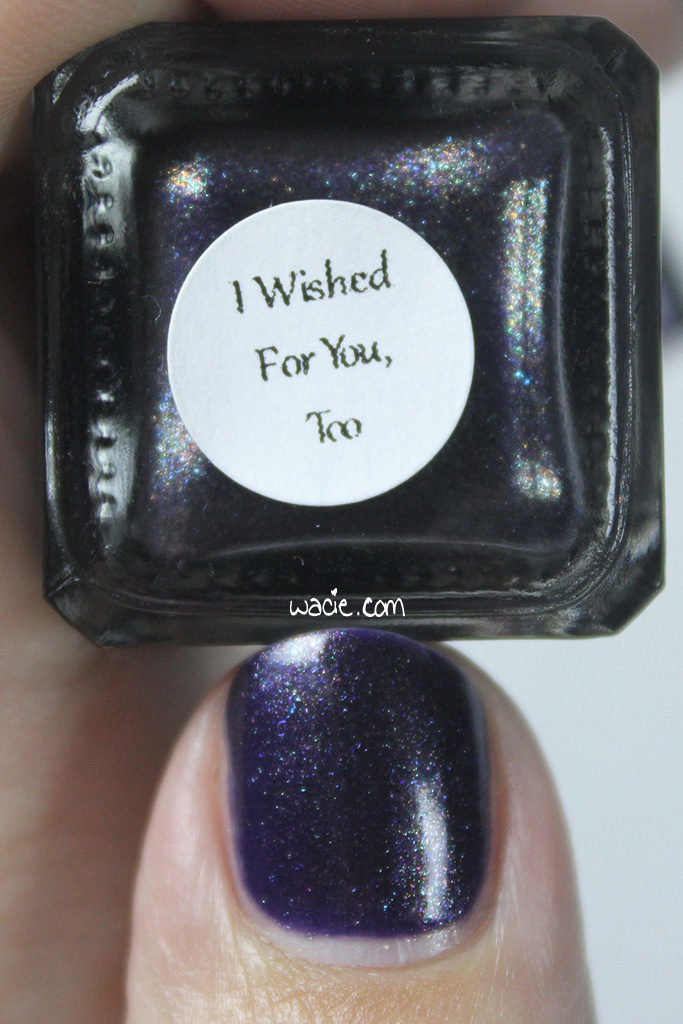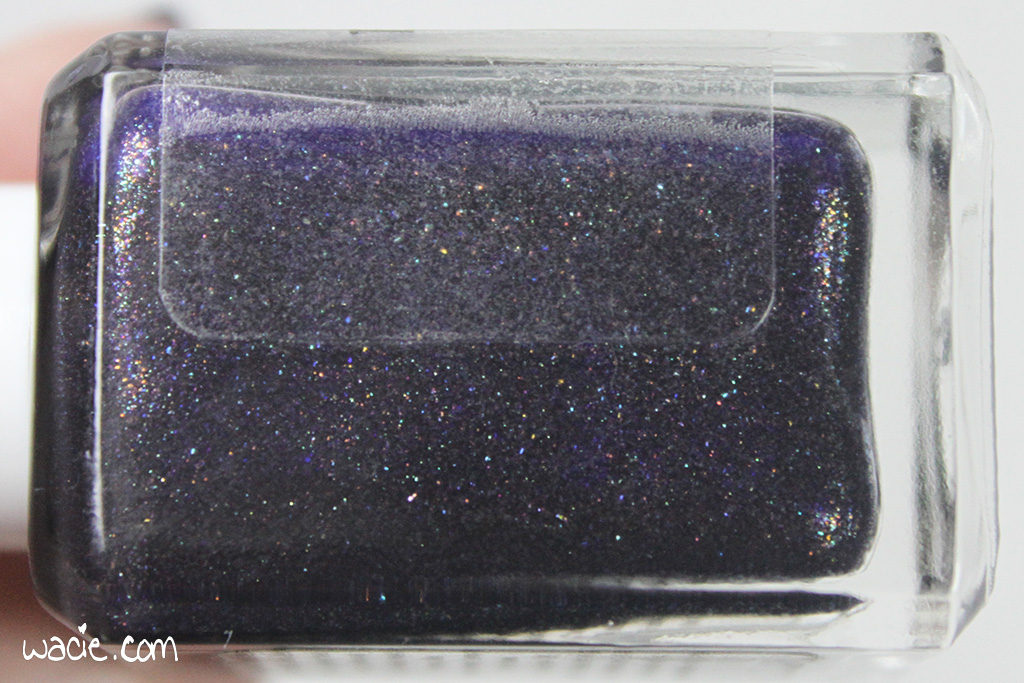 I Wished For You, Too is a deep purple with orange and green shimmers. Application was very good; the color is deep and well-pigmented from the first coat, and the shimmers are very well distributed. There was only some slight streaking on the first coat, and was completely opaque by the second. The polish dries quickly and with a satin finish.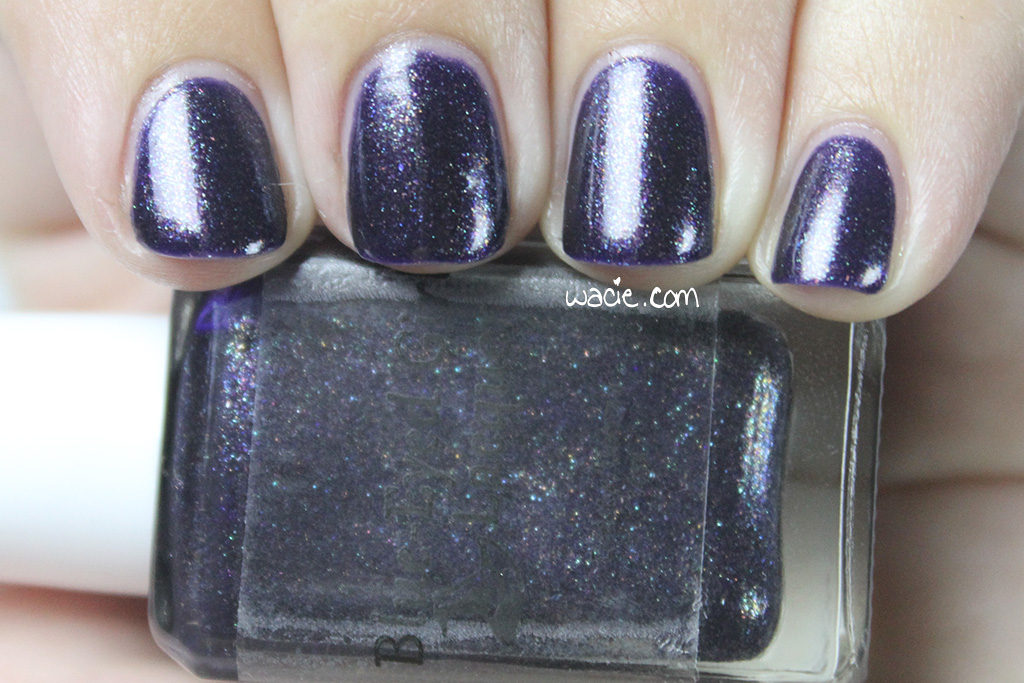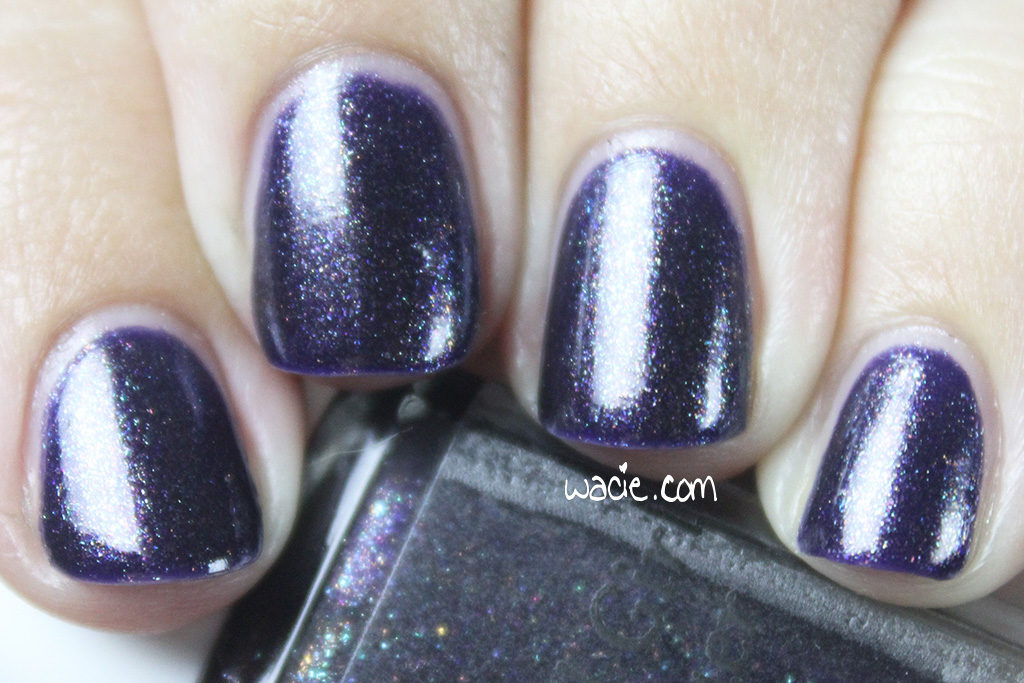 Like the others in this collection, I Wished For You, Too is subtly Halloweeny. This polish may be the most subtle of them all. The base is vampy and dark; the purple looks navy in some lighting conditions, and the shimmers just whisper Halloween. You'd never know this was a holiday polish if you encountered it in, say, June. I've mentioned this in every post in this series, but every time, it's true: BEGL makes the best holiday polishes because they do not resemble holiday polishes.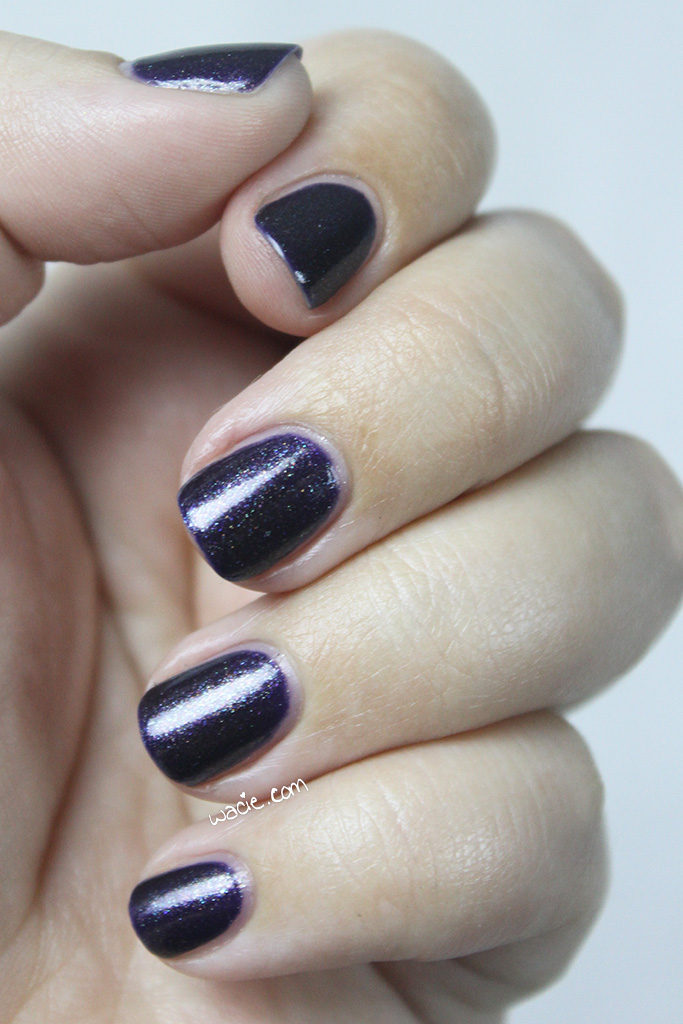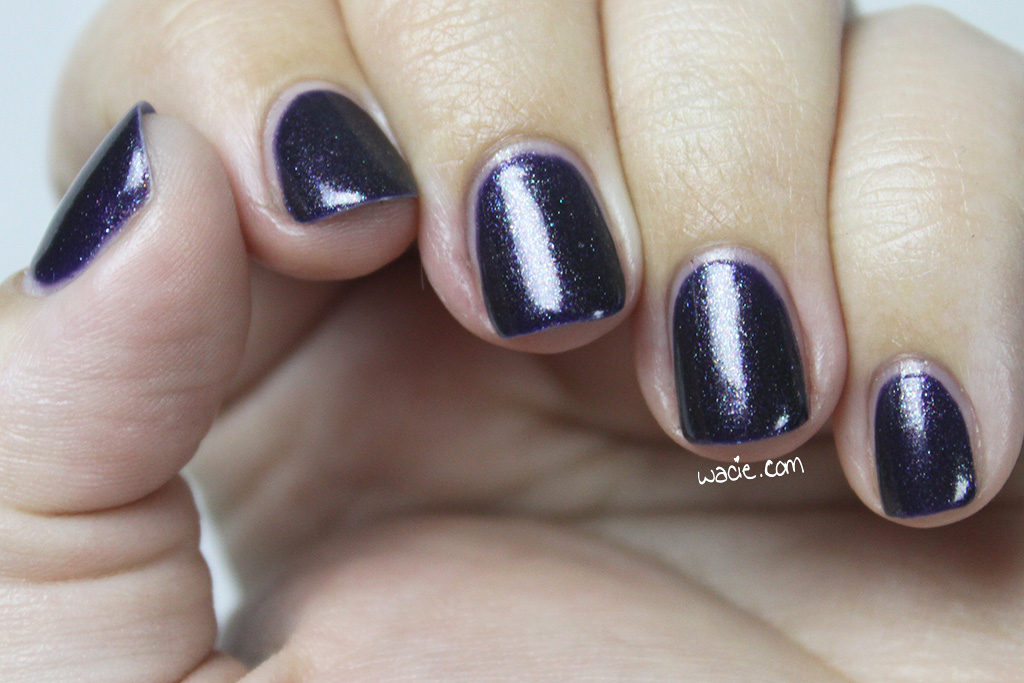 The following photos were taken in direct sunlight! This is where the purple is its purplest, and the shimmers stand out the best.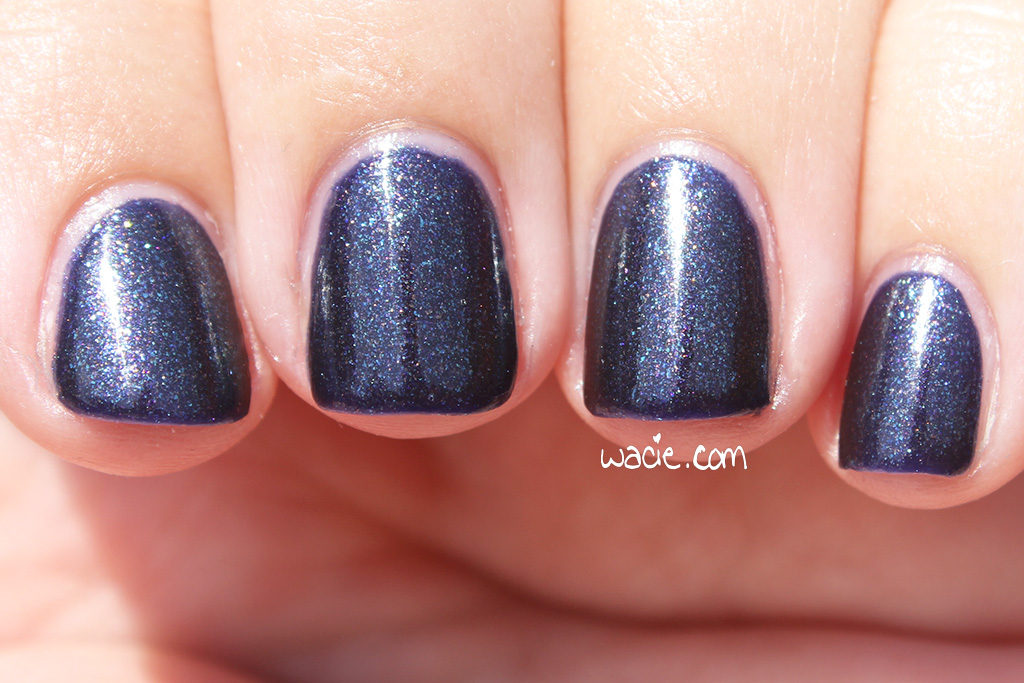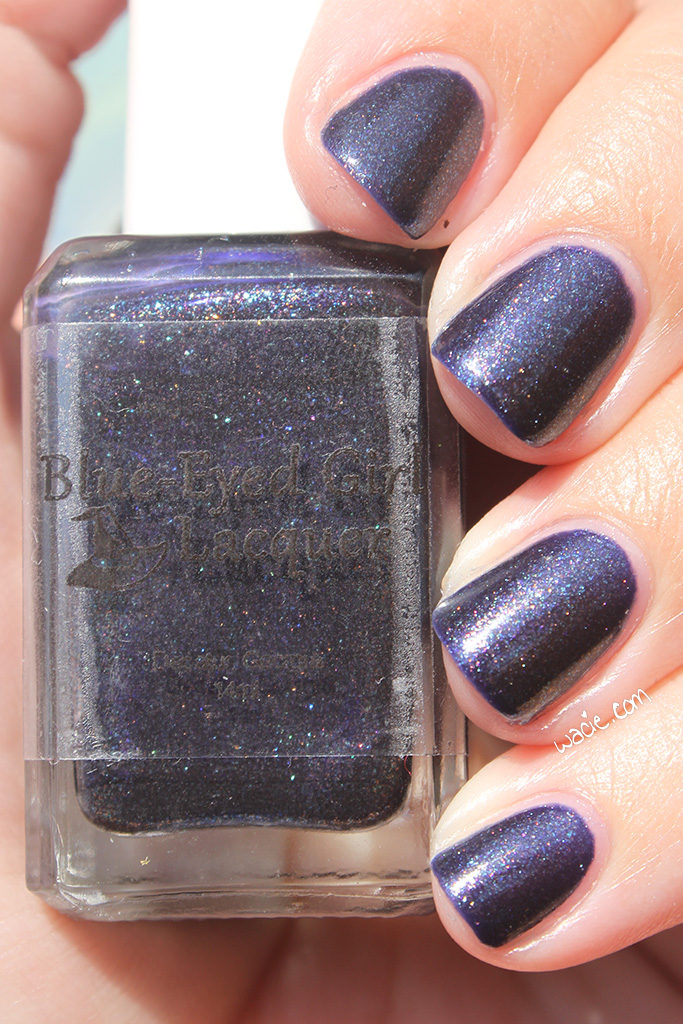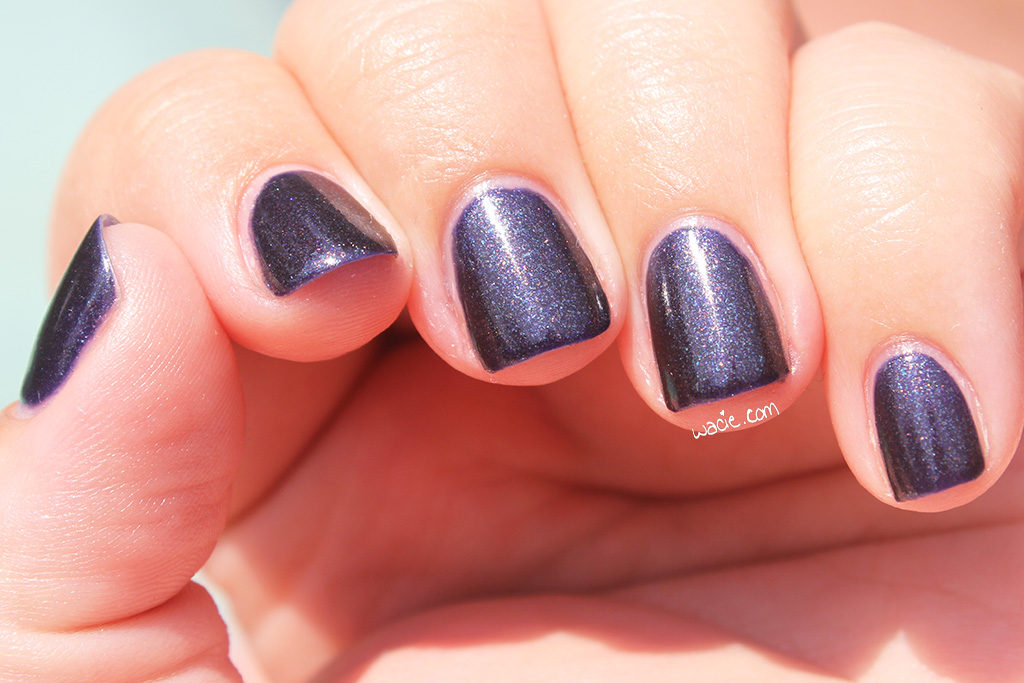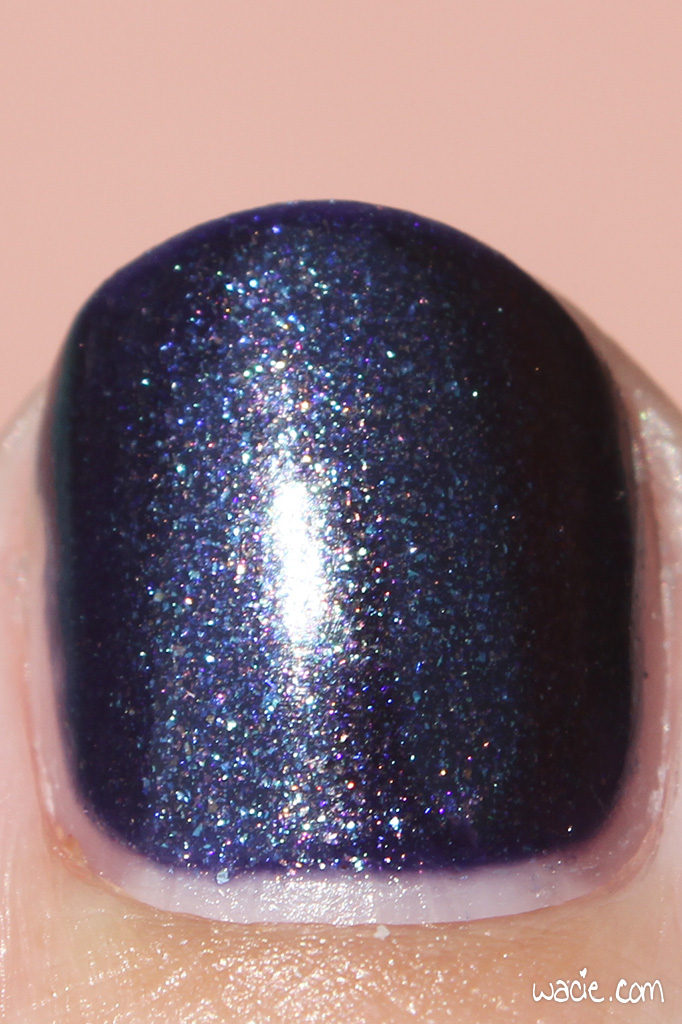 I Wished For You, Too has been discontinued by Blue-Eyed Girl Lacquer; other BEGL polishes are available in their online shop.
I bought this polish myself.