Hi, reader! Welcome to Swatch Saturday. We're really back in the swing of things now that we're back to our regularly scheduled Blue-Eyed Girl Lacquer polishes. This beauty from the Far From the Sun collection from 2014, is called If You're a Seascape. I'm wearing three coats with one coat of Seche Vite. All photos were taken outdoors in direct sunlight.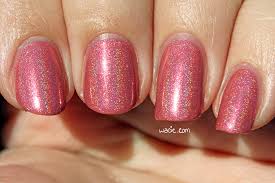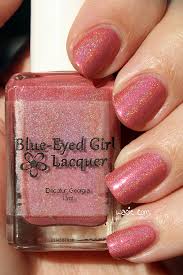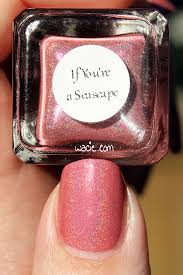 If You're a Seascape is a coral pink linear holo polish with hot pink shimmers. Application was super-smooth; I had perfect opacity at one(!) coat. The consistency is thick, but workable; it's thick enough that I get super-awesome coverage in one coat, but not goopy or clumpy thick. The shimmers give the polish a metallic finish on top of the holo effect. The color also seems much cooler and more mauvey in real life than in the photos, but I can't tell if the color just changes in lighting, or if the shimmers make it appear cooler than it is. This polish dries with a satin finish; I used top coat for extra shine and sparkle.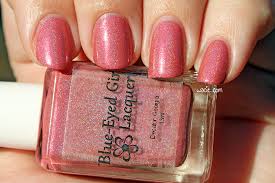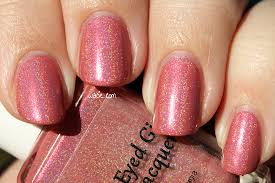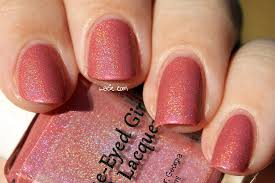 This is beautiful shade. It's cool, it's warm, it's summery and shimmery. It's soft, but it holds its own. This is a perfect fall shade, but it's also a really nice transition shade, too, especially for work.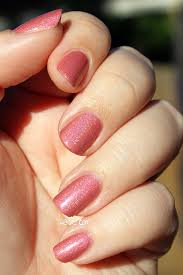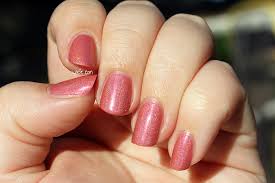 If You're a Seascape and other Blue-Eyed Girl Lacquers are available from their shop.
I bought this polish myself.