Hey reader! Welcome to Swatch Sunday! I might have been looking forward to this swatch since I bought this polish, but it's been a long time coming; I've had this polish sitting on my desk since before my camera broke, and for months I was looking at it and dying to wear it. This is Marc Jacobs's Enamored in Lux; I'm wearing three coats with one coat of Seche Vite.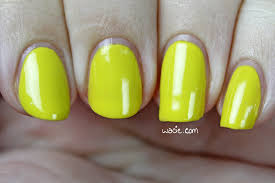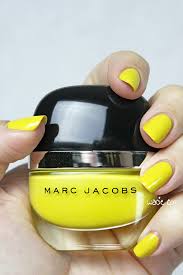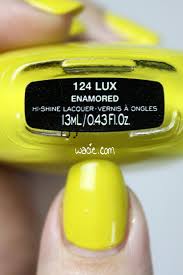 Lux is a yellow chartreuse creme polish. In some lighting conditions it looks more green than yellow. Application was okay; the polish went on thinly; there was barely any color on the first, okay coverage but some streaky spots left on the second, but by the third, everything had come together for full opacity. I'm actually unsure whether I should be blaming the formula or the brush, because I wasn't completely fond of the brush, either. It felt short, like there wasn't enough brush to carry the lacquer. It did, however, dry quickly and with a very glossy finish. Top coat wasn't necessary at all for shine, but I still used it for extra protection.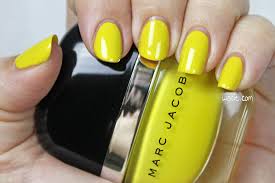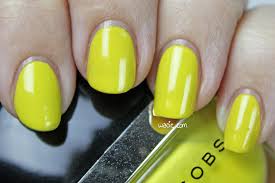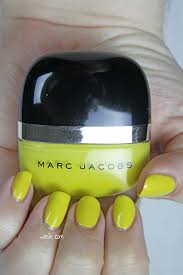 Despite the application woes, I really like the polish. It seems like I should have a hundred dupes for it already, but I don't think I do. It's not the run-of-the-mill yellowish-green we all have in our stash; it's too yellow to be a true green and too green to be a true yellow. It's a perfect blend of both colors. That said, there probably is a cheaper alternative if paying $18 for a bottle of polish isn't your thing. For this polish, I don't feel like the quality is completely worth the $18, but I still feel like a Fancy Nancy with it on.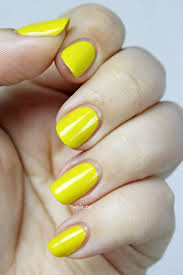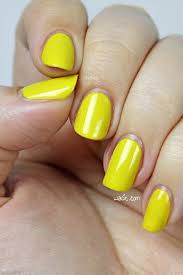 Lux and other Marc Jacobs Enamored polishes are sold at Sephora.
I bought this polish myself.