Happy Saturday! Thanksgiving just happened in America, and I am so wiped from cooking. This was the first year I made the dinner myself, and I did my best to express myself through food; I used a lot of fruits from my own fruit trees and nearly every dessert had some kind of alcoholic ingredient. I wanted my dinner to reflect on me as a person. Unfortunately, the only thing it said about me is that I'm incredibly disorganized, because nothing got finished on time. At least Swatch Saturday is on time! I'm wearing It's Almost After Midnight from Blue-Eyed Girl Lacquer; I'm wearing three coats with one coat of Seche Vite.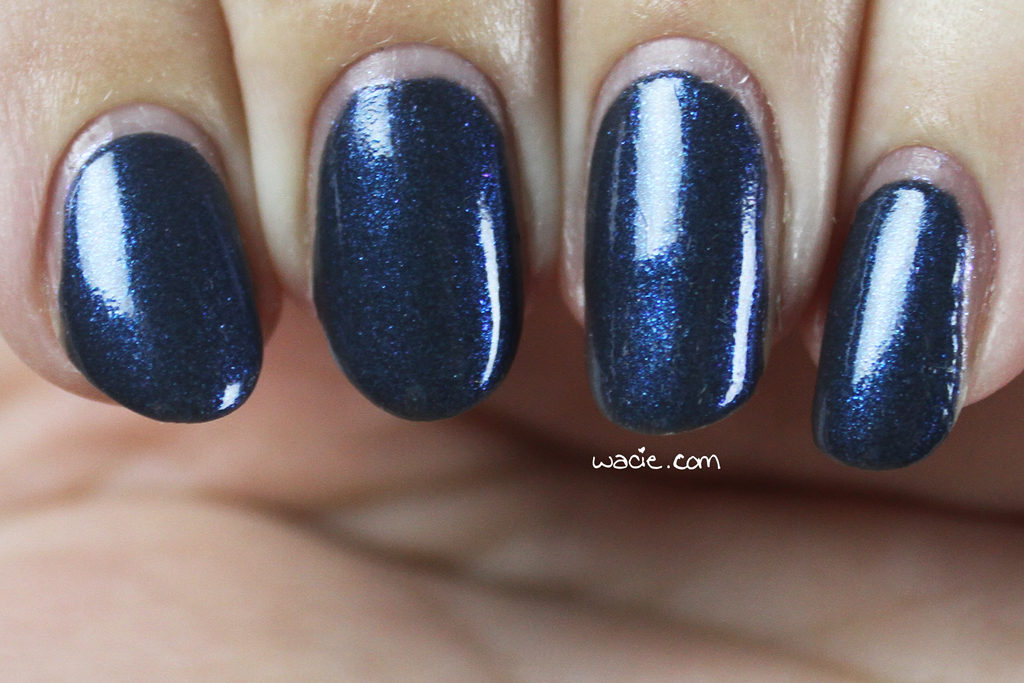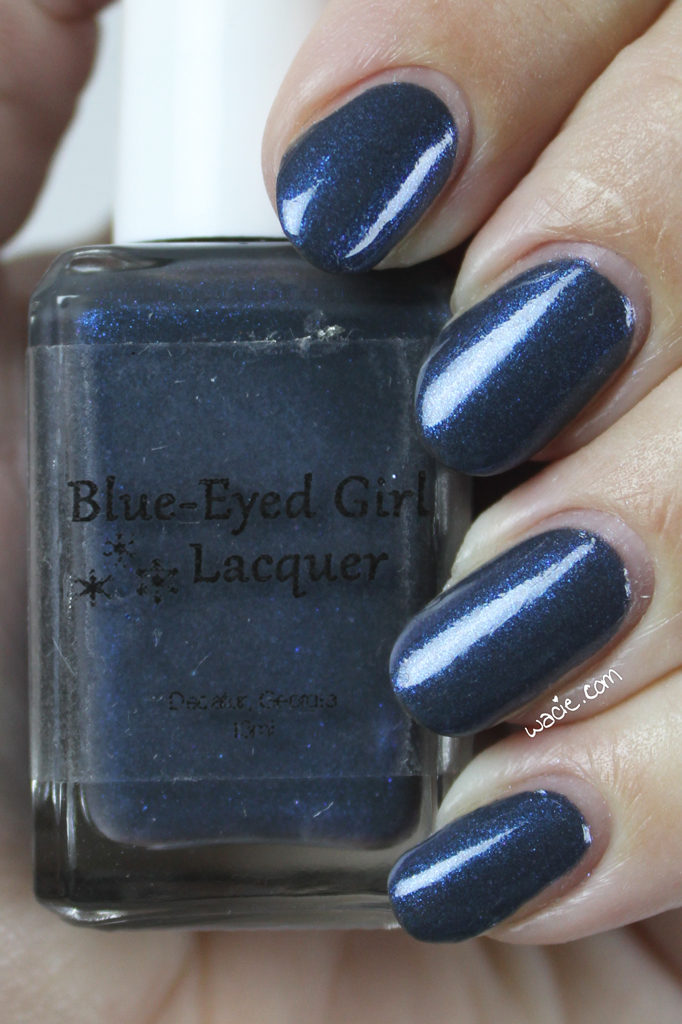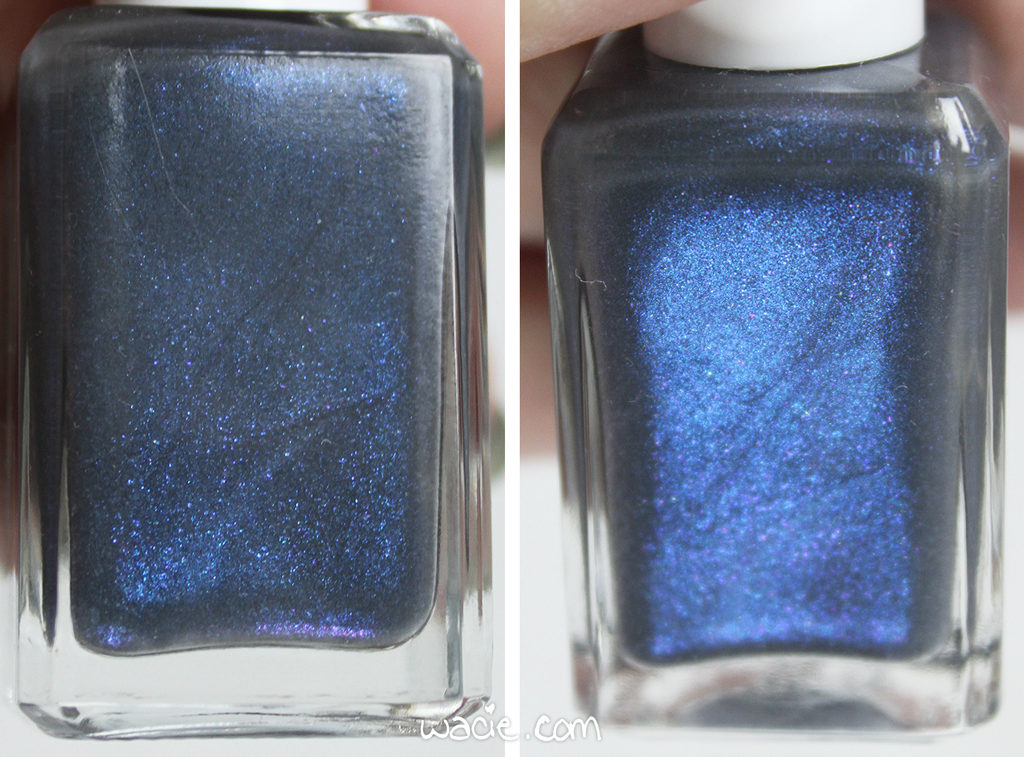 It's Almost After Midnight is a gray polish with blue shimmer and blue flash. Application was very nice; the product consistency, though on the thin side, was very smooth and easy to work with. The first coat was on the sheer side, but it evened out to full opacity at two. It dries down to a satiny finish. The polish isn't described by the maker as a shifter, but the blue shimmer does appear to shift purple at some angles. I used top coat for extra shine.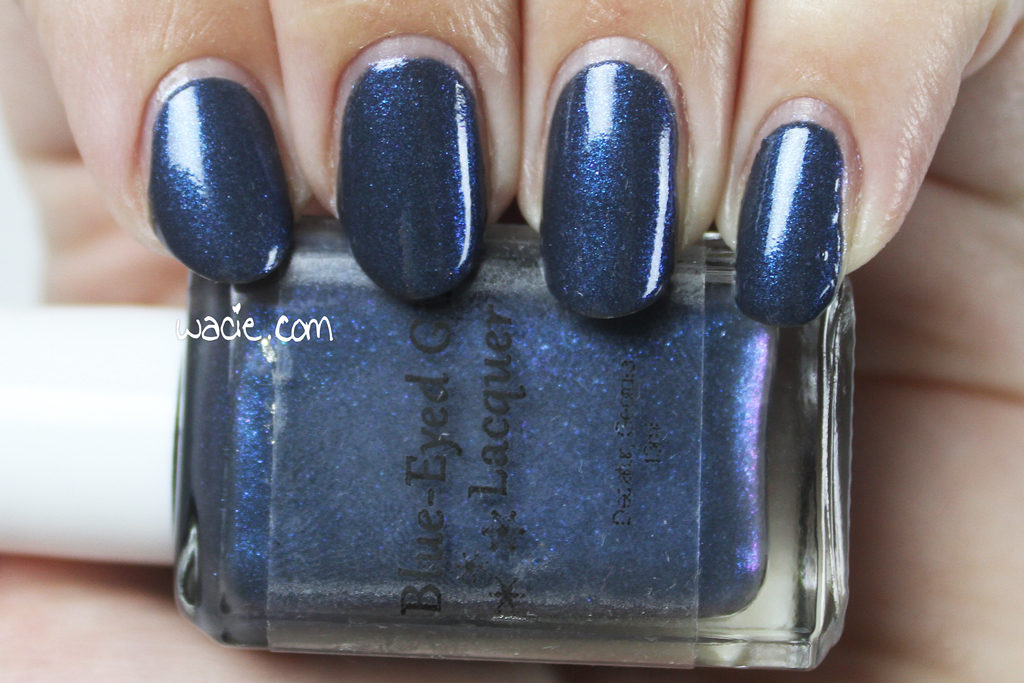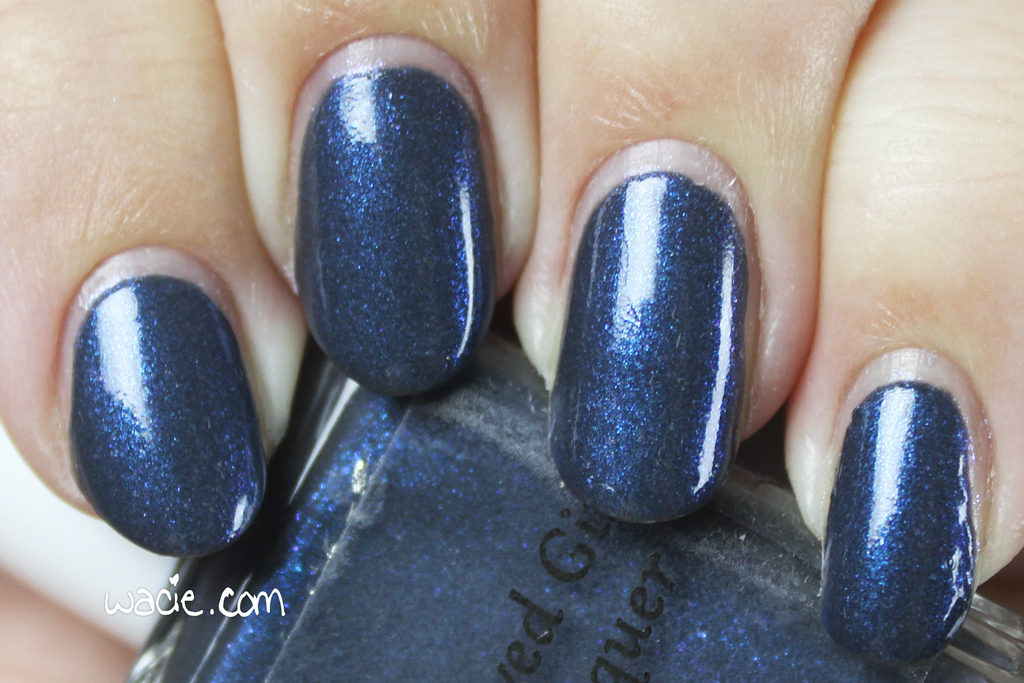 This is the last polish in the Spark in the Dark collection, and it's a great wintry addition. The blue shimmer is icy, and it's intense enough to fool one into thinking the polish itself is blue. It's a very cool (pun) look. I like that it's a gray base and not black; I love grays for not being as severe as black, which makes it a little more stylish.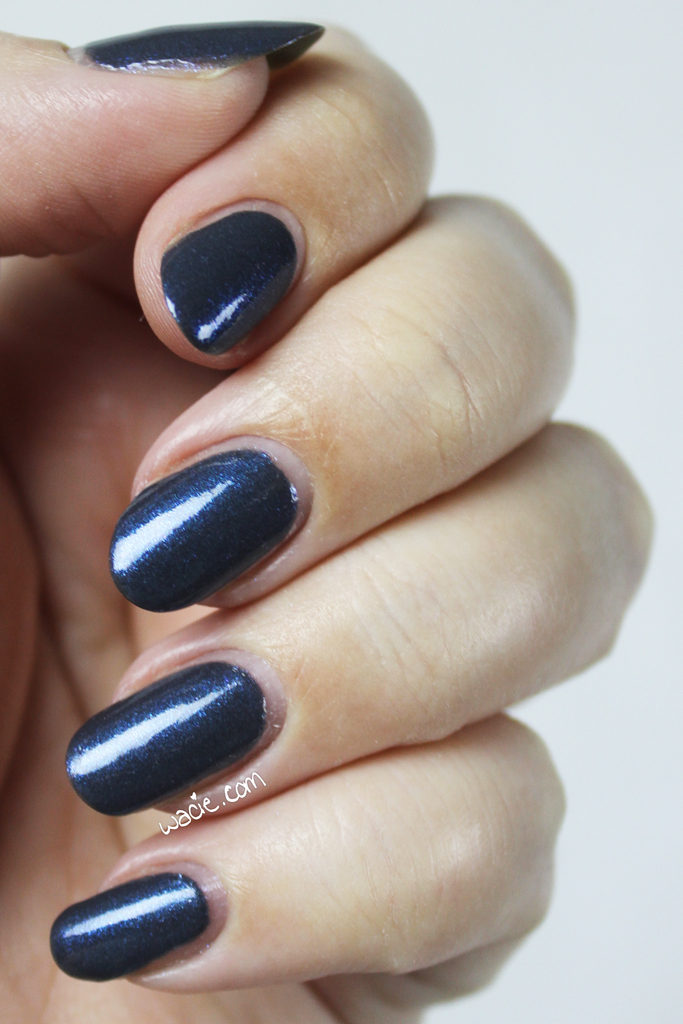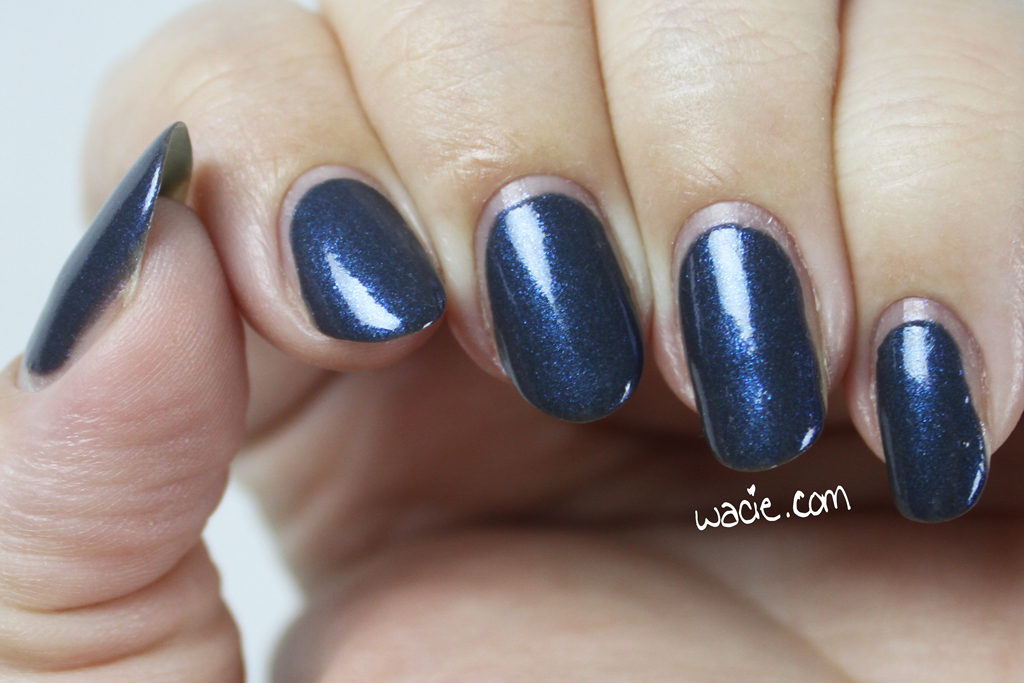 I didn't get any outdoor photos, because it's been overcast for days. I bet this is a stunner in the sun, though. The shimmer is really intense in bright lighting.
It's Almost After Midnight has been discontinued by Blue-Eyed Girl Lacquer. The BEGL shop is closed for the moment, but there will be Cyber Monday sales this Monday the 28th. Get you some!
I bought this polish myself.