Welcome back to Swatch Saturday! We're breezing through the first part of the Blue-Eyed Girl Lacquer's huge Doctor Who collection! After this, there's only one more polish before we move on to the next phase. I can't believe it! This penultimate purple polish is called Just Admiring Your Skills, Sweetie; I'm wearing three coats with one coat of Gelous as a top coat.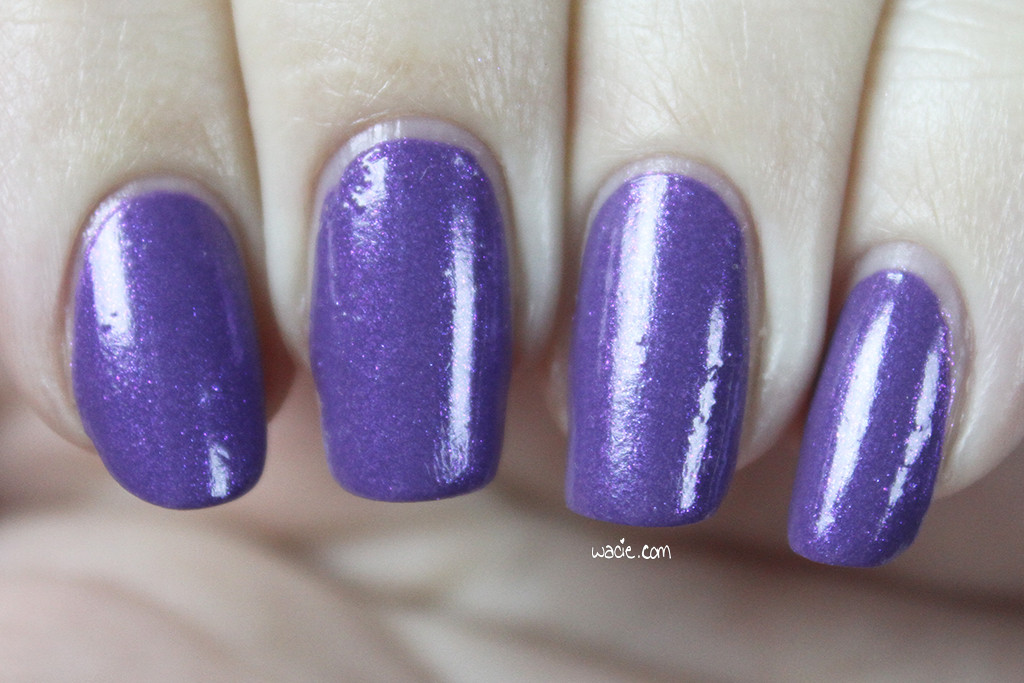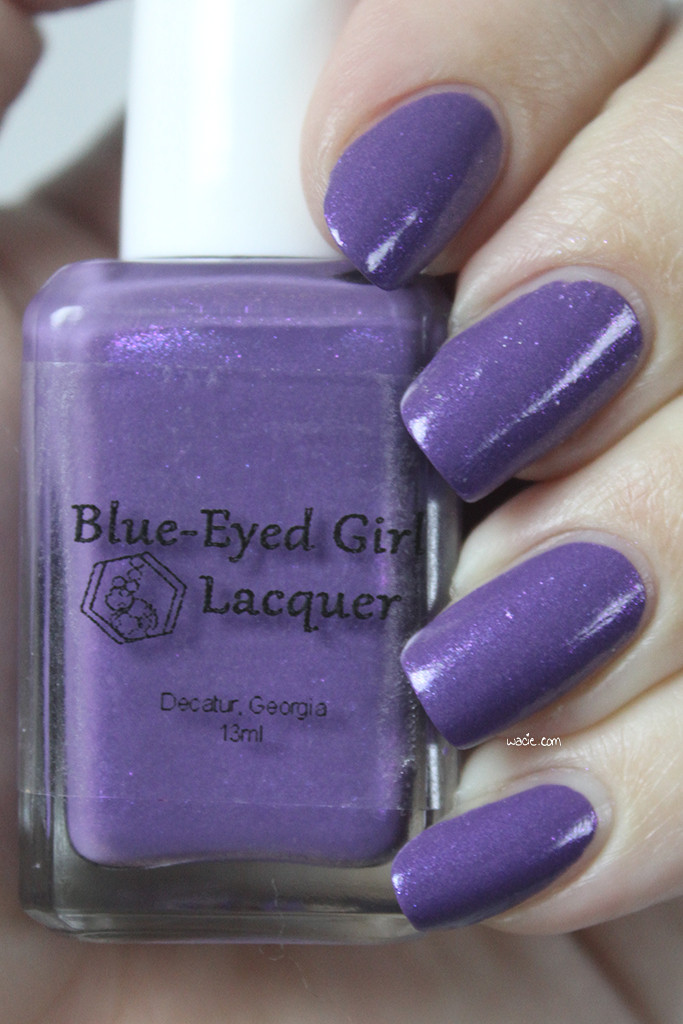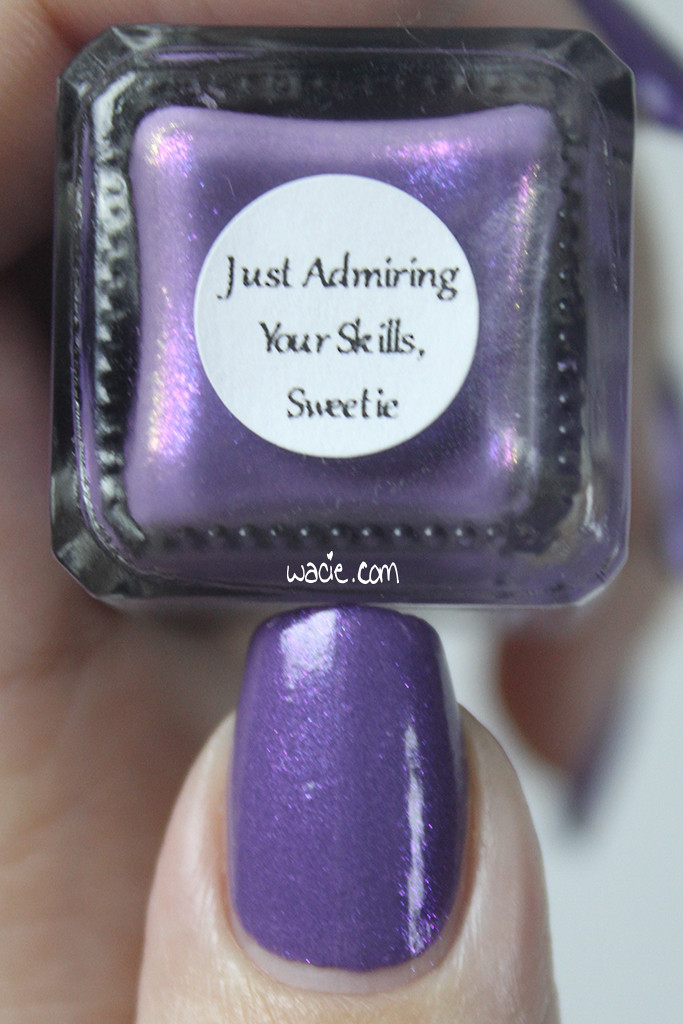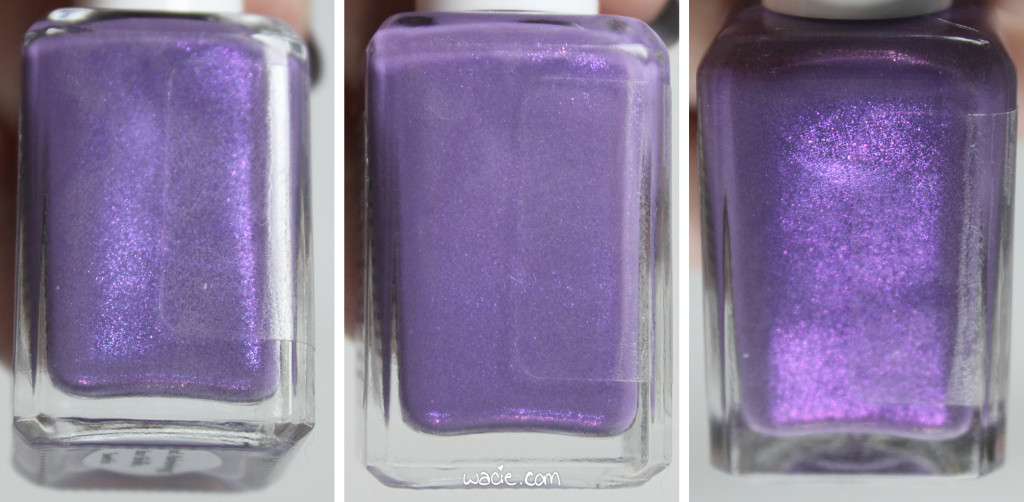 Just Admiring Your Skills, Sweetie is a dusky lilac polish with blue-to-purple shifting shimmers. Application was good; the product consistency was on the thicker side, but was easy to work with. This is more of a creme-style polish than the usual BEGL shimmers, so though it was thick, it was intended to be. This was nearly opaque on the first coat, and I could have stopped at two coats. The shimmer shift occurs in any lighting condition. The polish dries with a satiny finish; it's not fully glossy, but not very matte. I used top coat for shine and protection.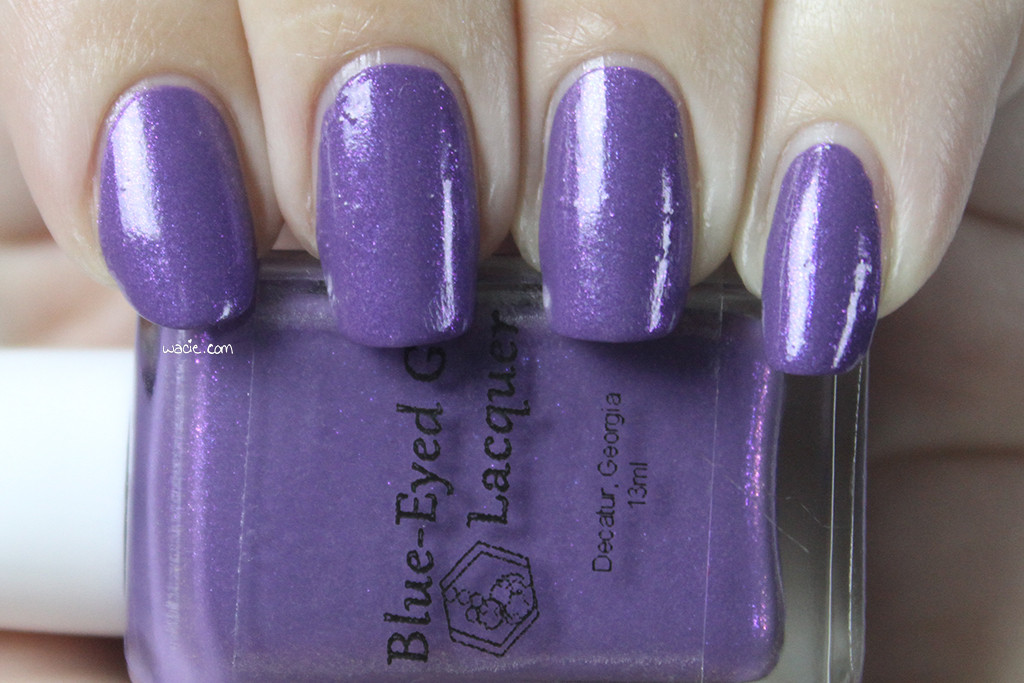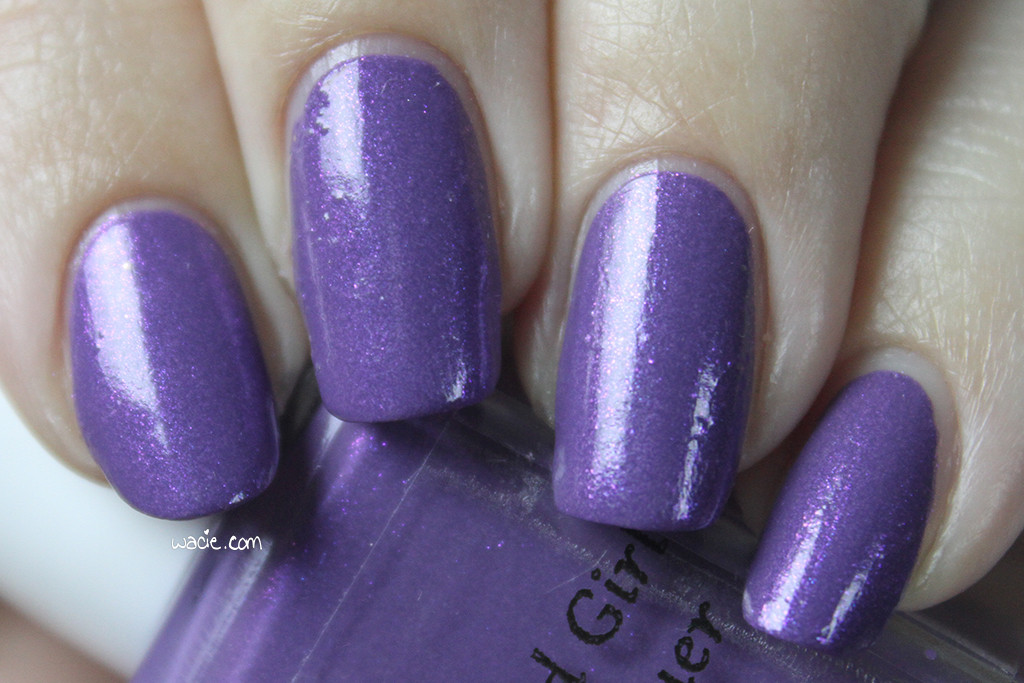 There are a lot of shifters in this part of the collection, and what sets this one apart from them is the creme base. The creamy purple base shade is a unique one on its own, and though the shift isn't as strong as the others in this collection, it's enough to set this one off. The jellier polishes like A Long Time Ago Tomorrow and Doctor Martha Jones have the benefit of being sheer and having the shimmers and/or flakies from previous coats come and overwhelm the look, but Just Admiring Your Skills, Sweetie is creamy color first and shimmer second. I think it's pretty awesome.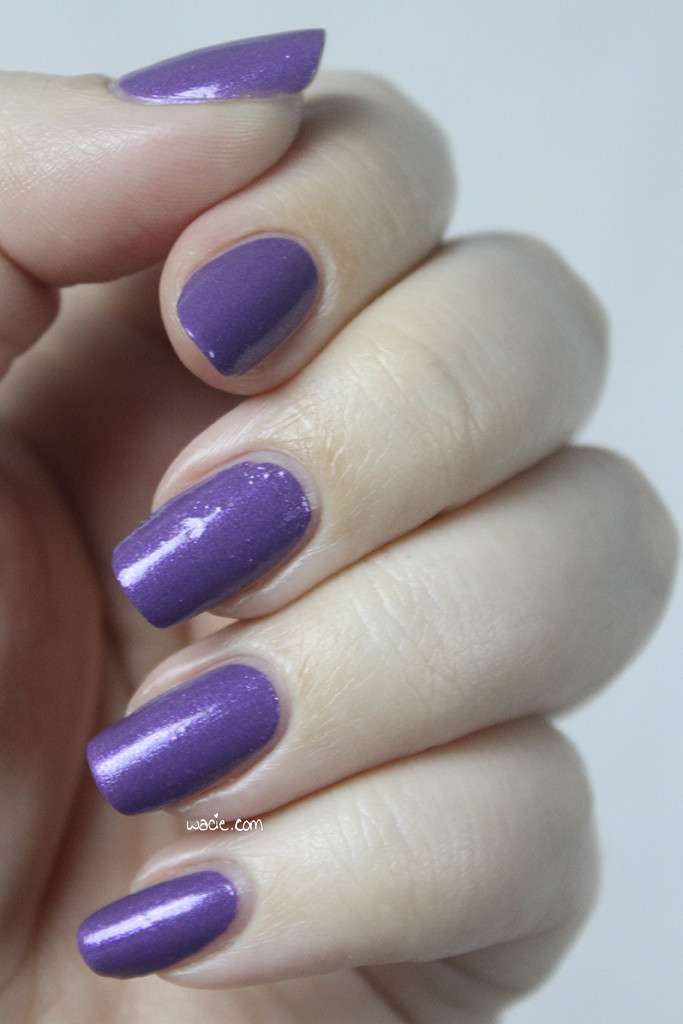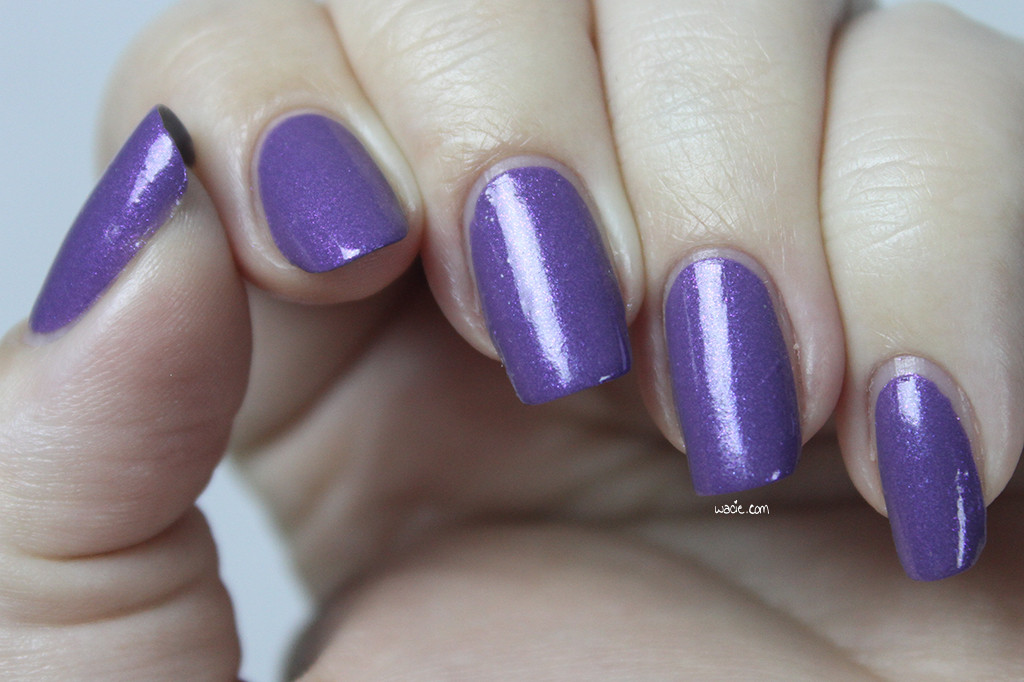 I did my best to capture the shift in the studio. Even though the shimmer isn't all that strong, the shift really transforms the look. It's a much cooler purple when the blue is active, and the purple shift makes it warm and exciting.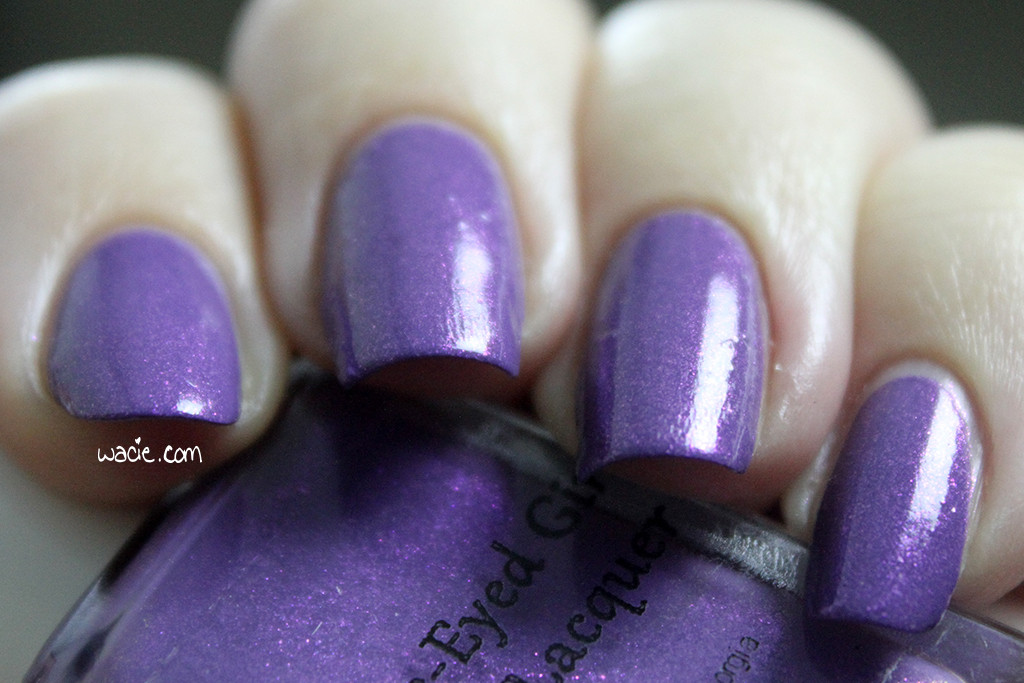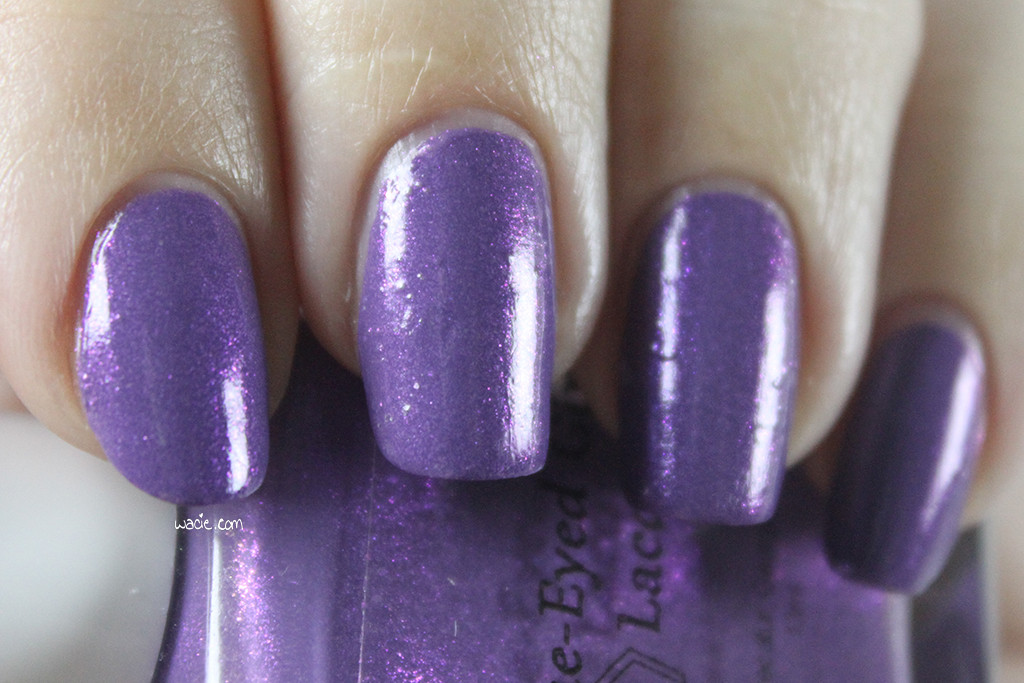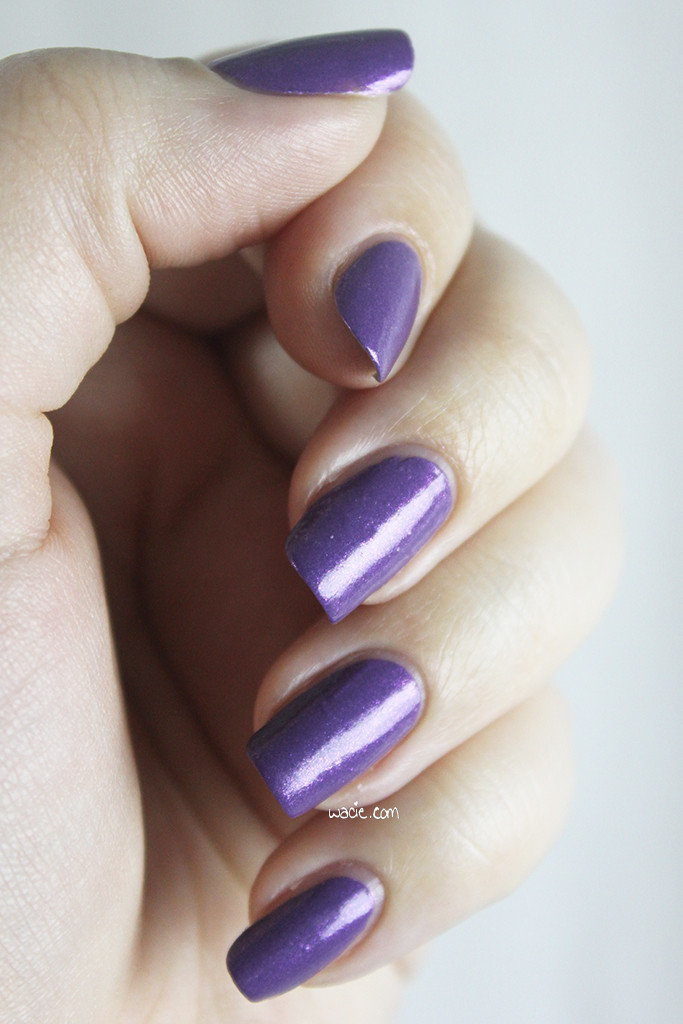 These photos were taken in direct sunlight outdoors. Natural light didn't bring a big change, but the purple looks a bit lighter and creamier.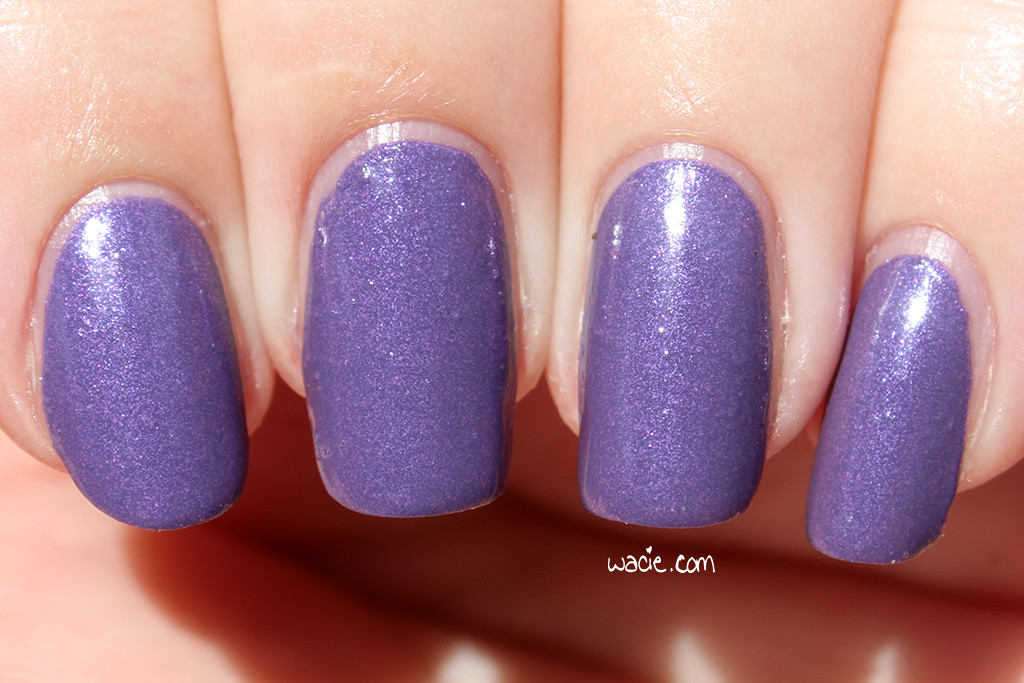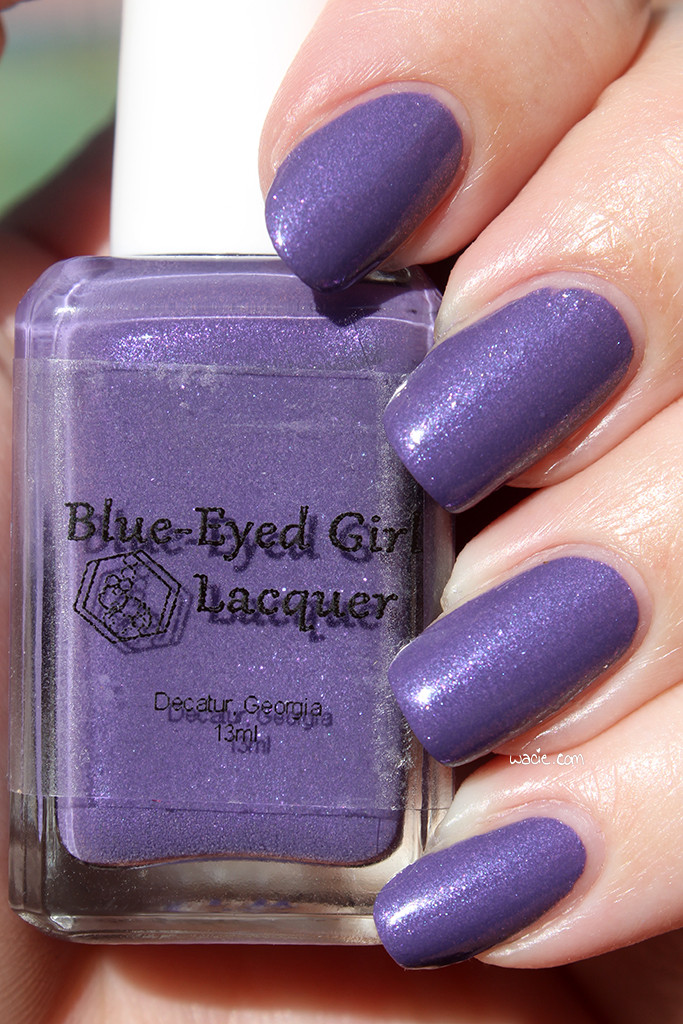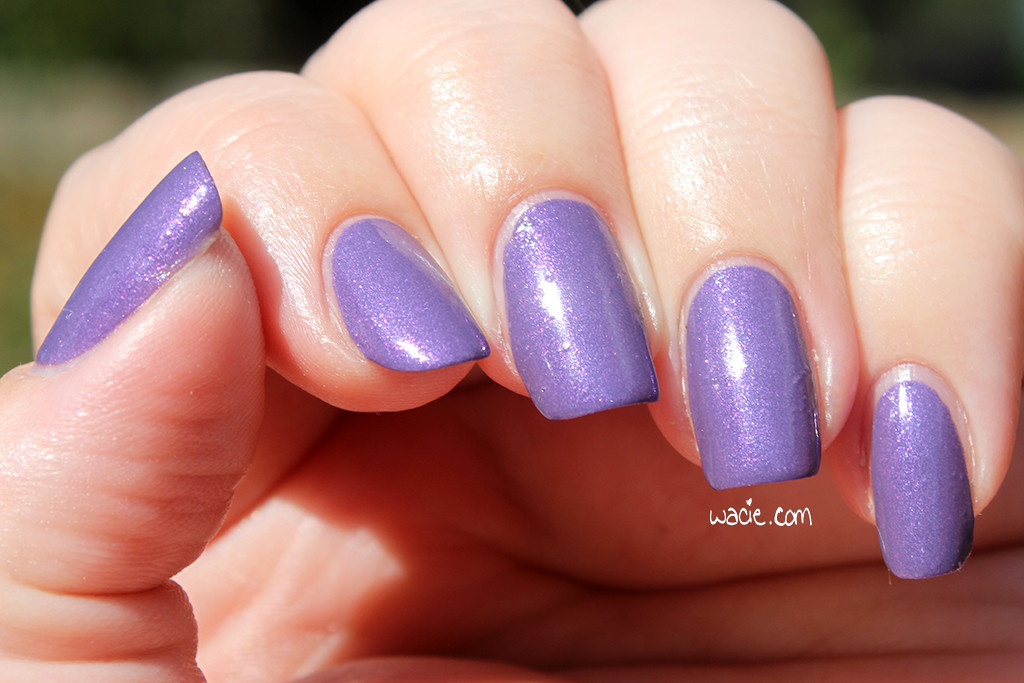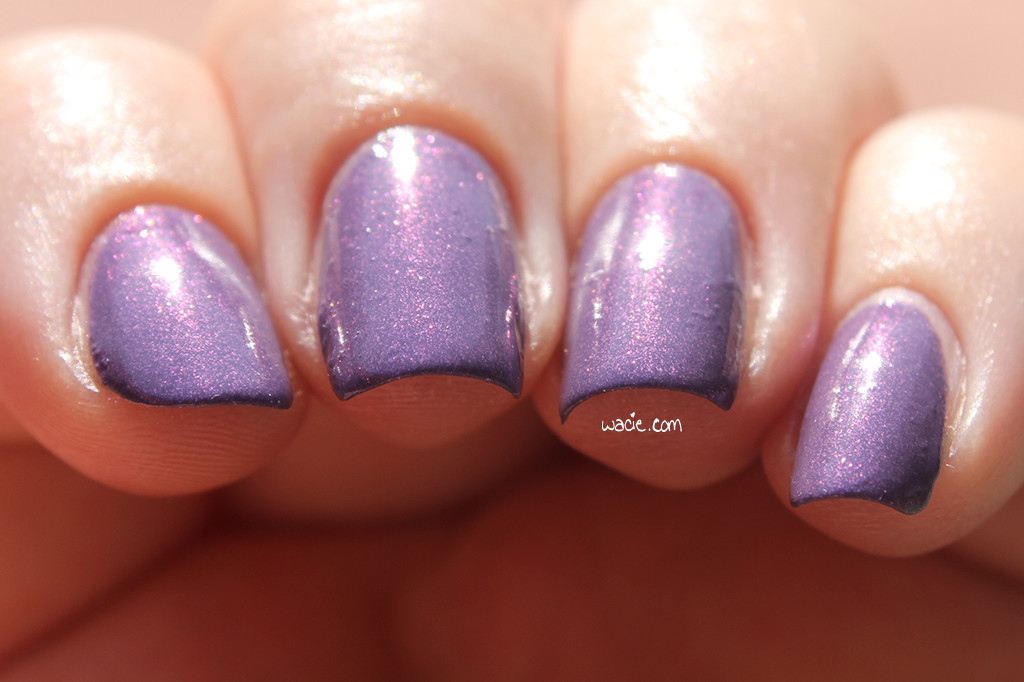 Just Admiring Your Skills, Sweetie has been discontinued by Blue-Eyed Girl Lacquer; other BEGL polishes are available in their online shop.
I bought this polish myself.