I love today's swatch! This is Monster's Tea at Tiffany's from Blue-Eyed Girl Lacquer; it's a Tiffany blue polish with green-to-red shifting shimmer. I'm wearing three coats with one coat of Seche Vite.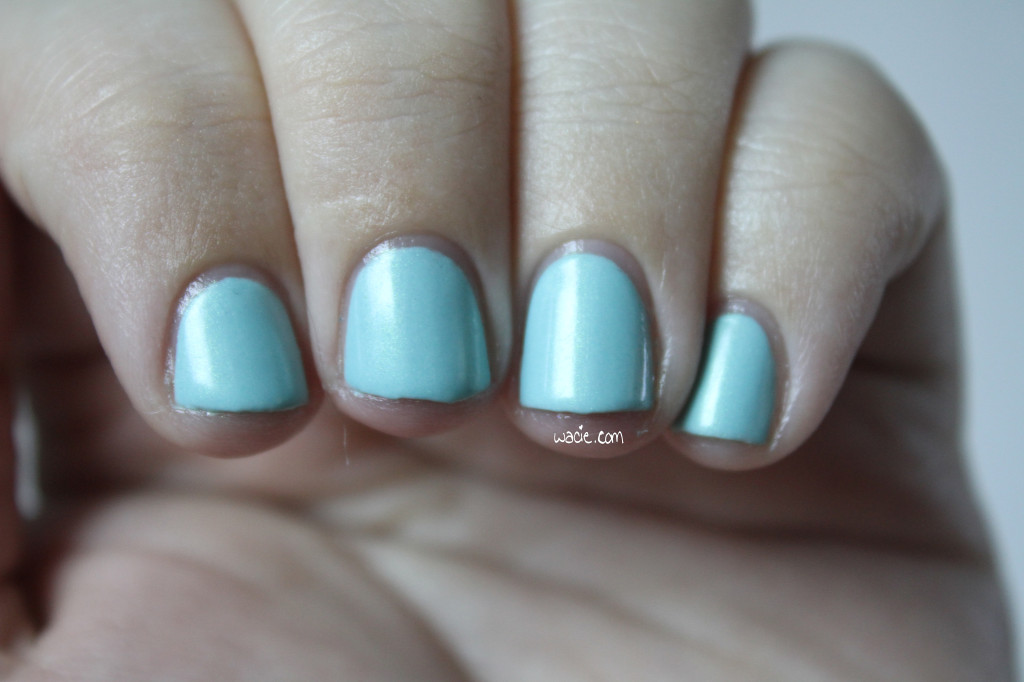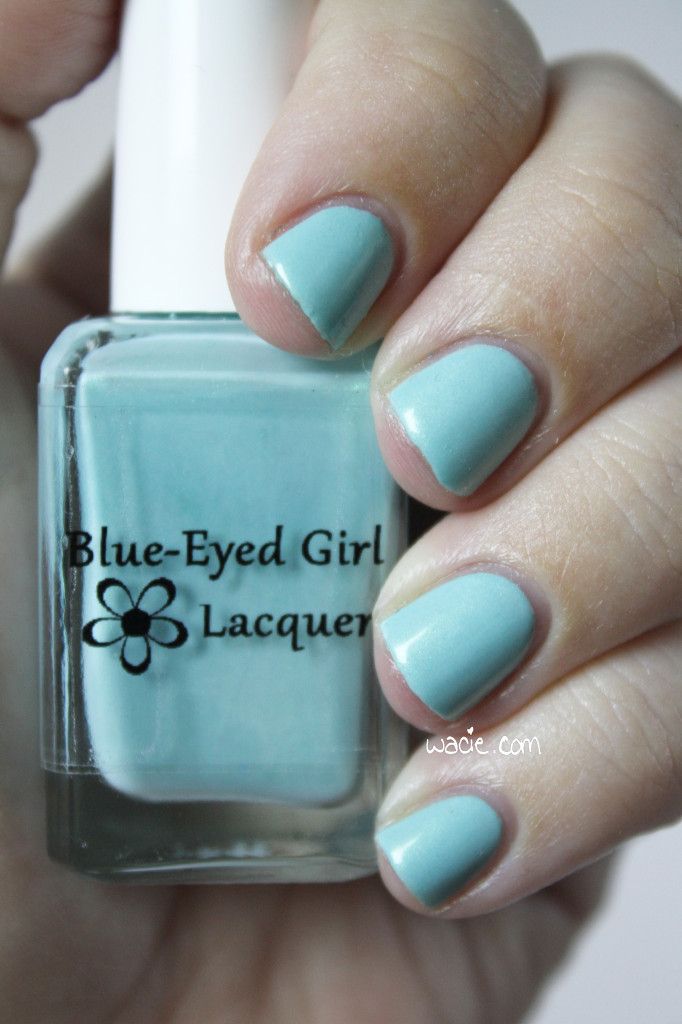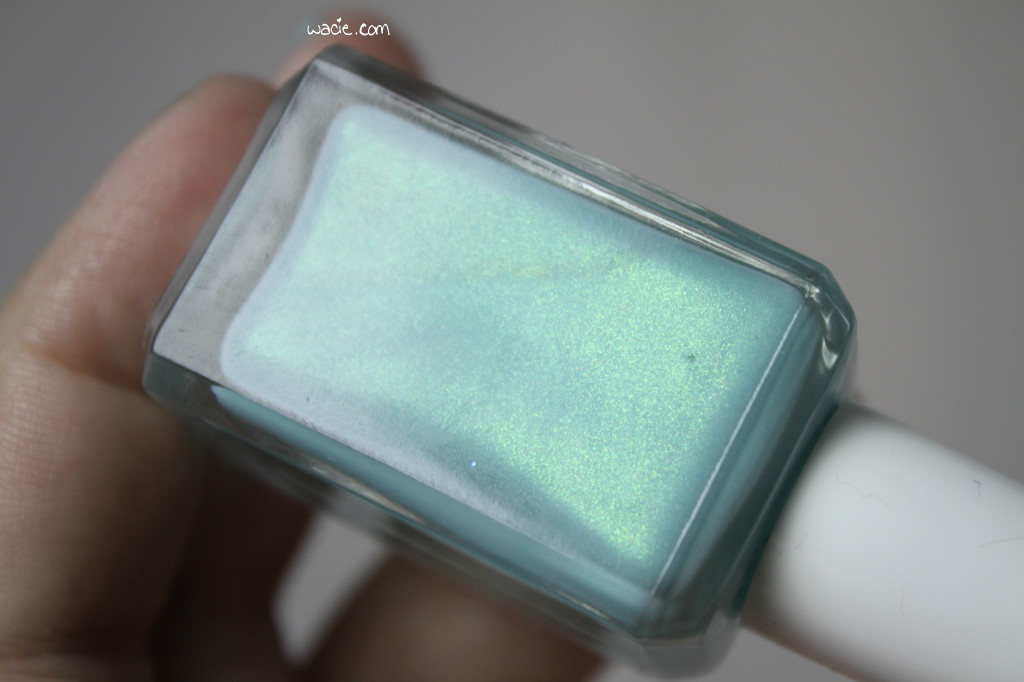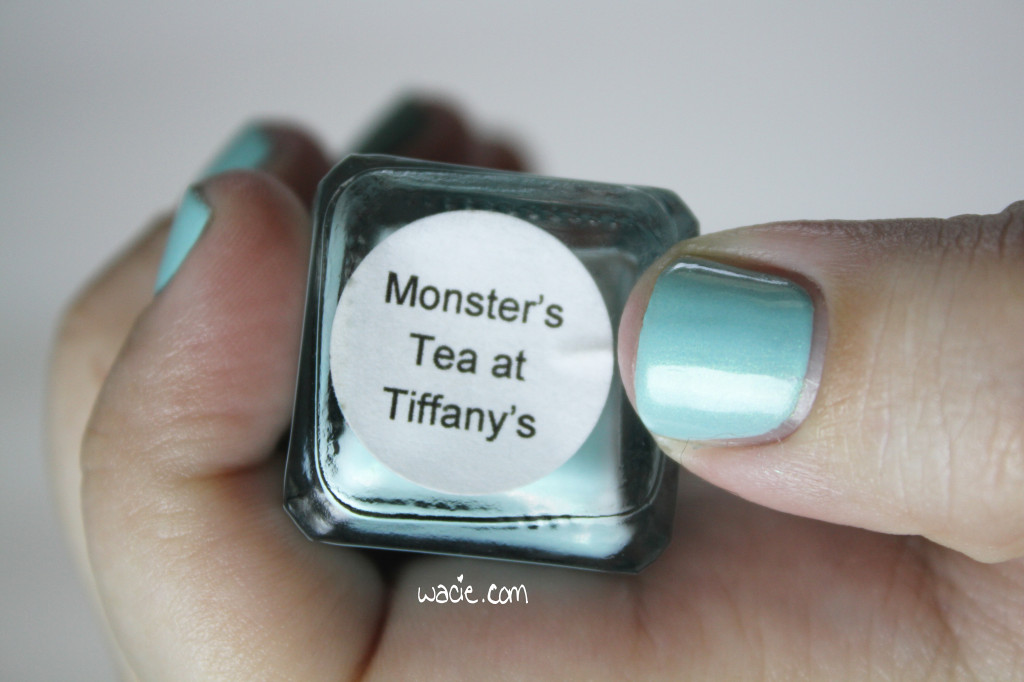 Monster's Tea at Tiffany's is a really easy polish to work with. The consistency is just right, and it dries quickly to a semi-matte finish. Full opacity is acheived after two coats. All you need here is a top coat to bring out the shimmer.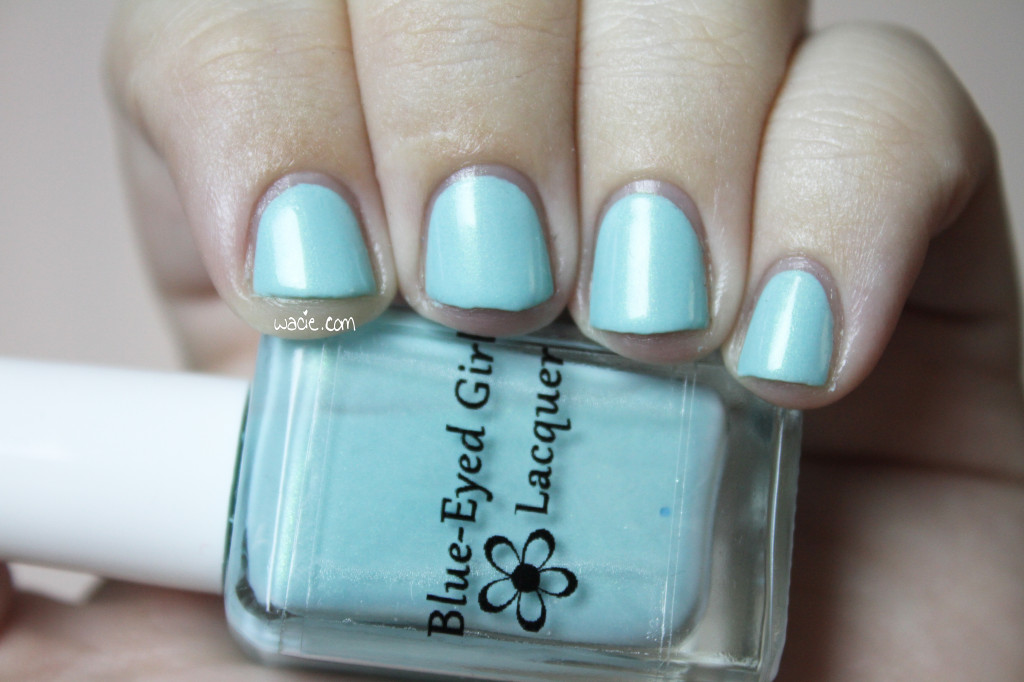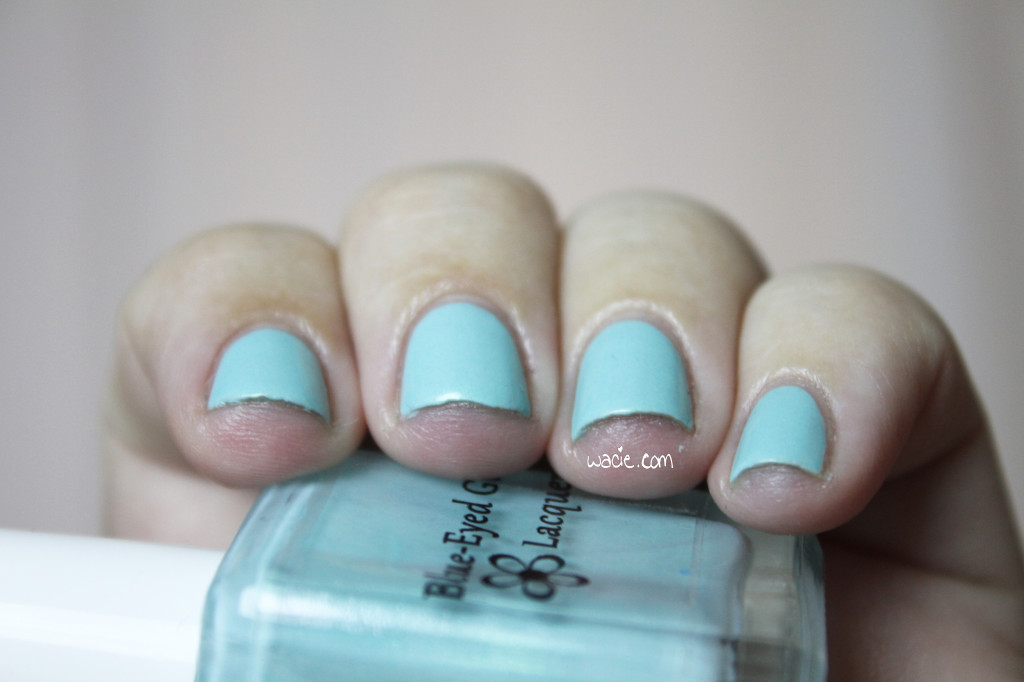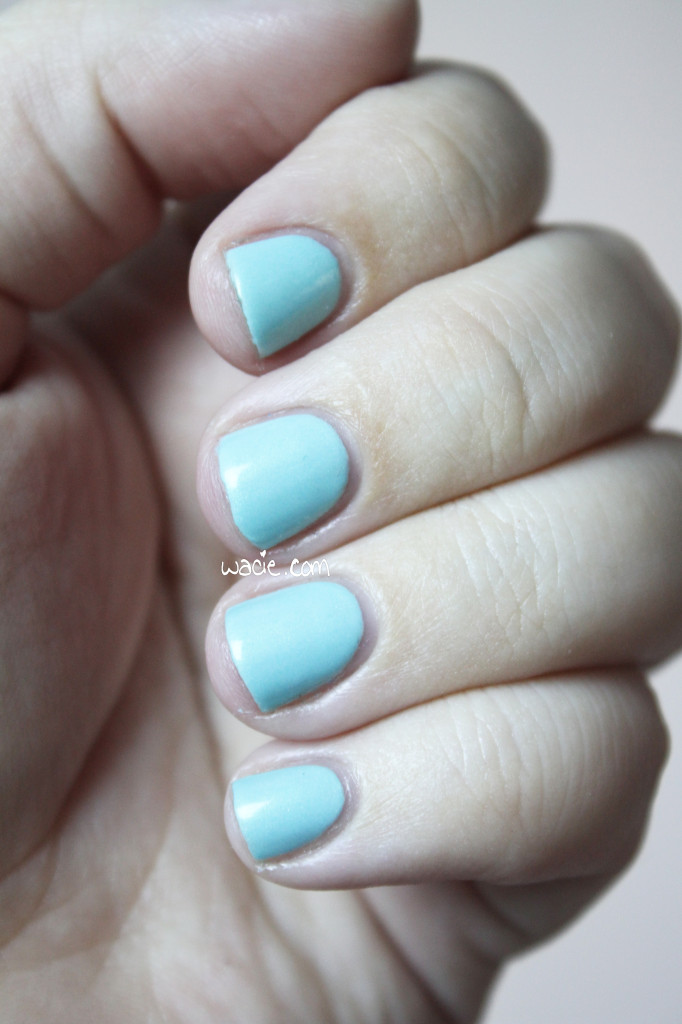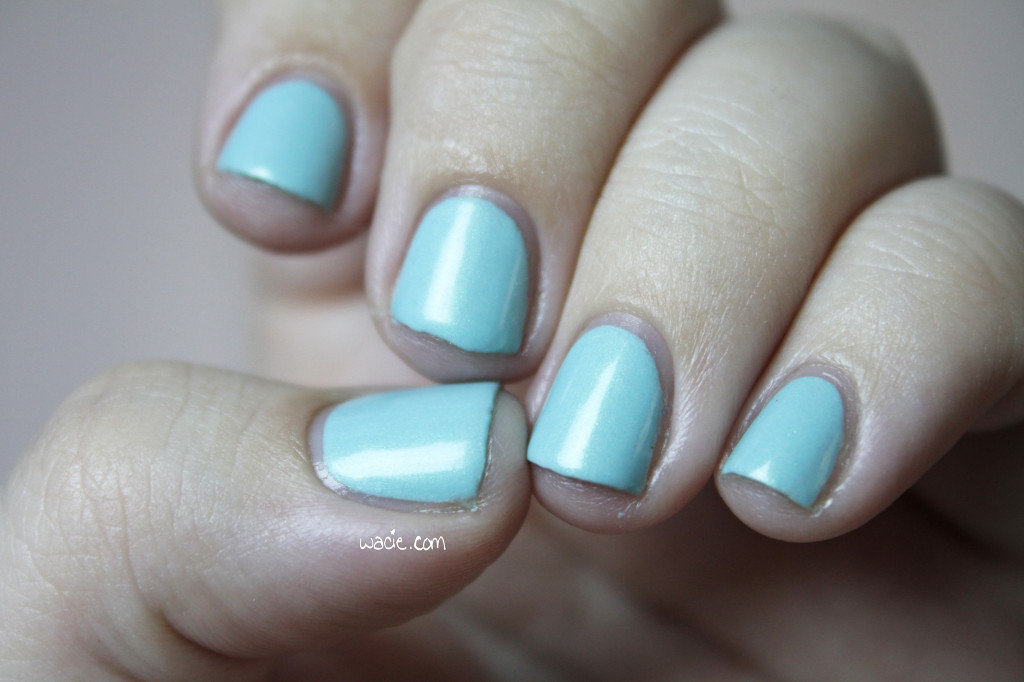 What sets this polish apart from any other old Tiffany blue is the shifting shimmer. At most angles, generally when the light is behind you, you'll see green. You'll see the red when the light is in front of you. Mind you, I'm using studio lights to capture the green shimmer, and regular CFL lighting in my office to get the red. I could not manage to get the shift in the studio at all.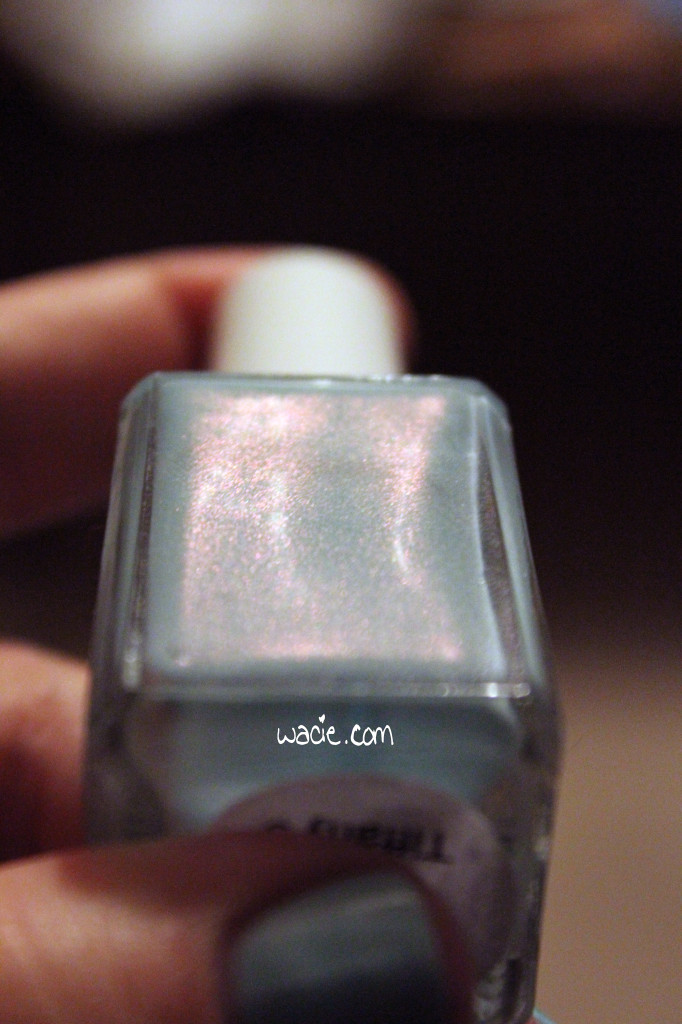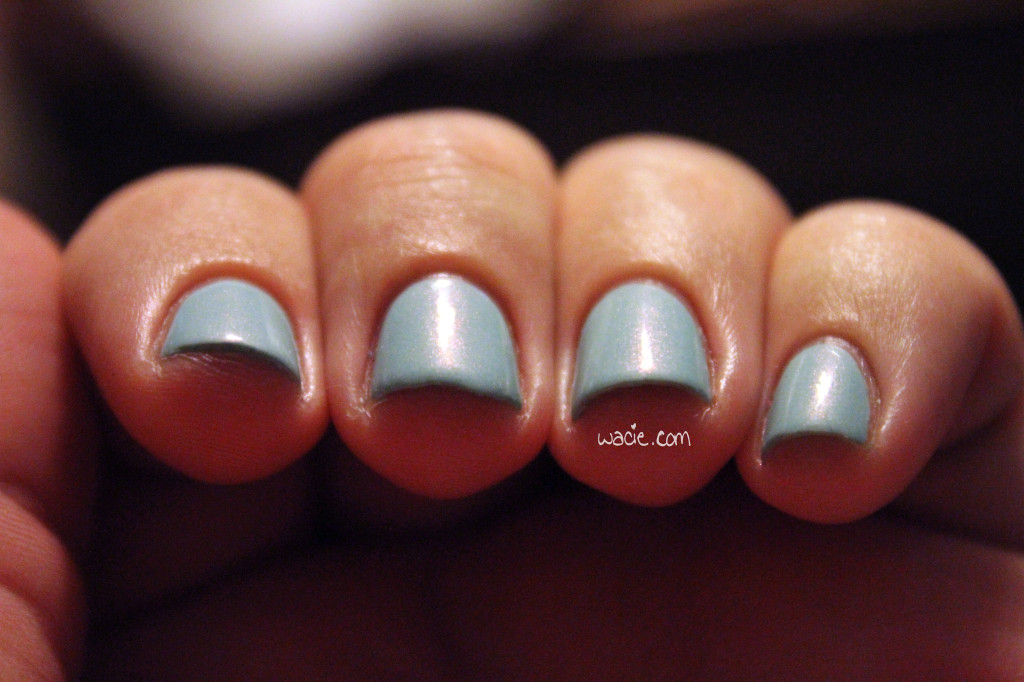 Because the light is everywhere outdoors, the shimmer doesn't lean one way or the other, at least not in photos. The green is easy to see, but the shift, while it does appear to occur, is not very strong. The color itself, though, stands out beautifully. It is absolutely gorgeous out there.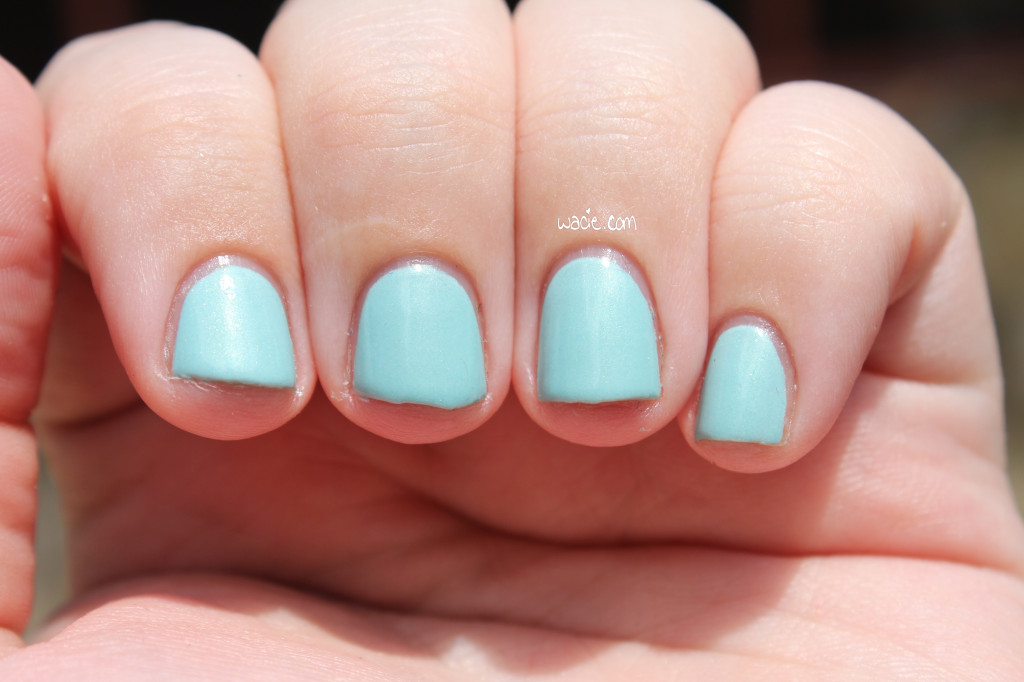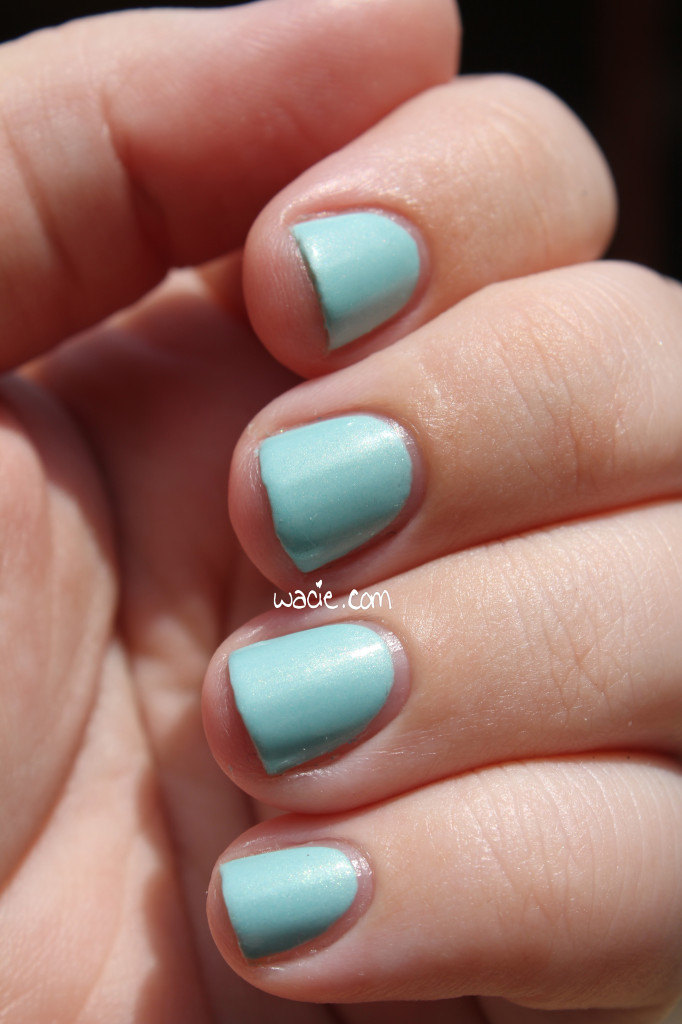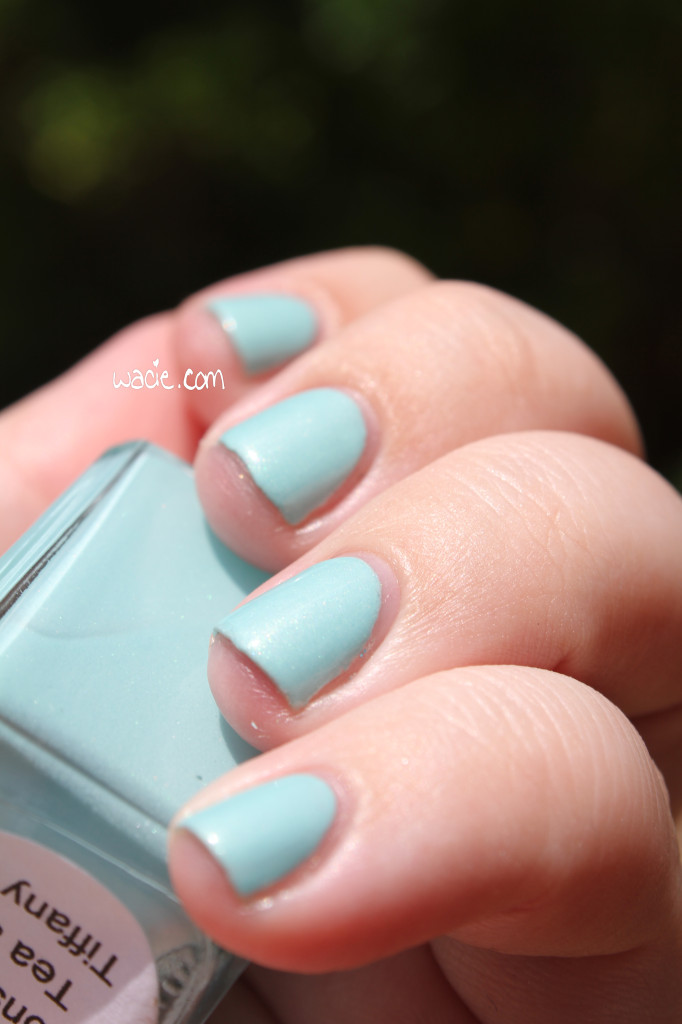 I love this polish. I love walking from room to room and seeing my nails change.
Monster's Tea at Tiffany's is, as of my writing this, currently available from the BEGL shop, but stock is very low. Do yourself a favor and pick up this polish. It's such a fun twist on a classic color, and you really need to see it to believe it.