Manicure Monday is so fun this week! I've got two fun polishes, Wet 'n Wild's Orange Smoothie and Blue-Eyed Girl Lacquer's St. Nick's Sweet Treats. I love these together so much. I have on three coats of Orange Smoothie, one brushed coat of Sweet Treats on my accent nails, and one coat of Seche Vite.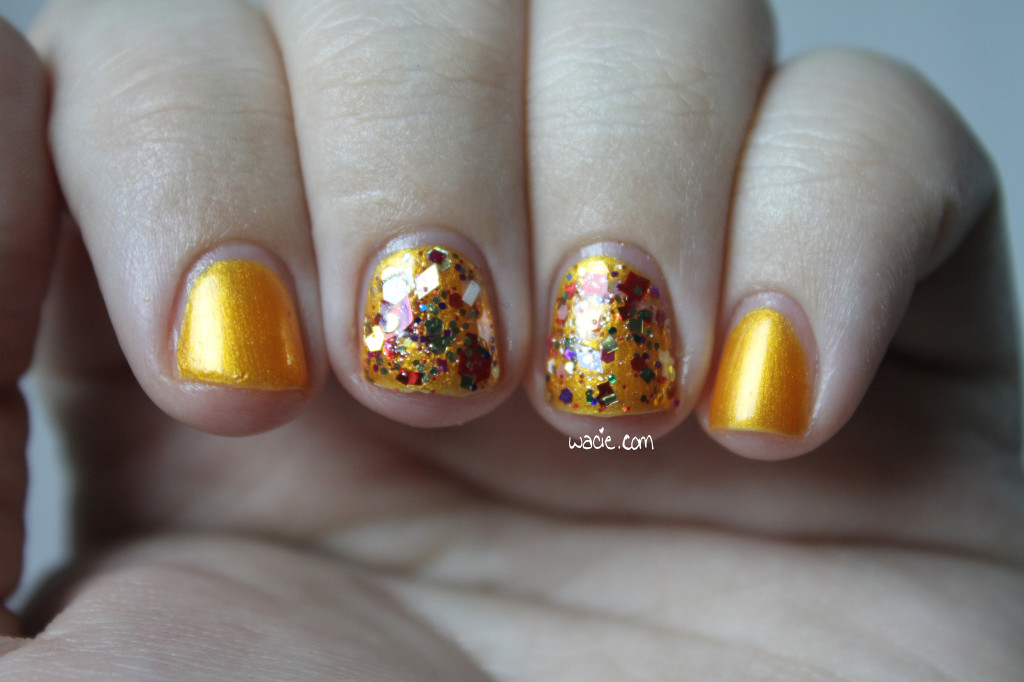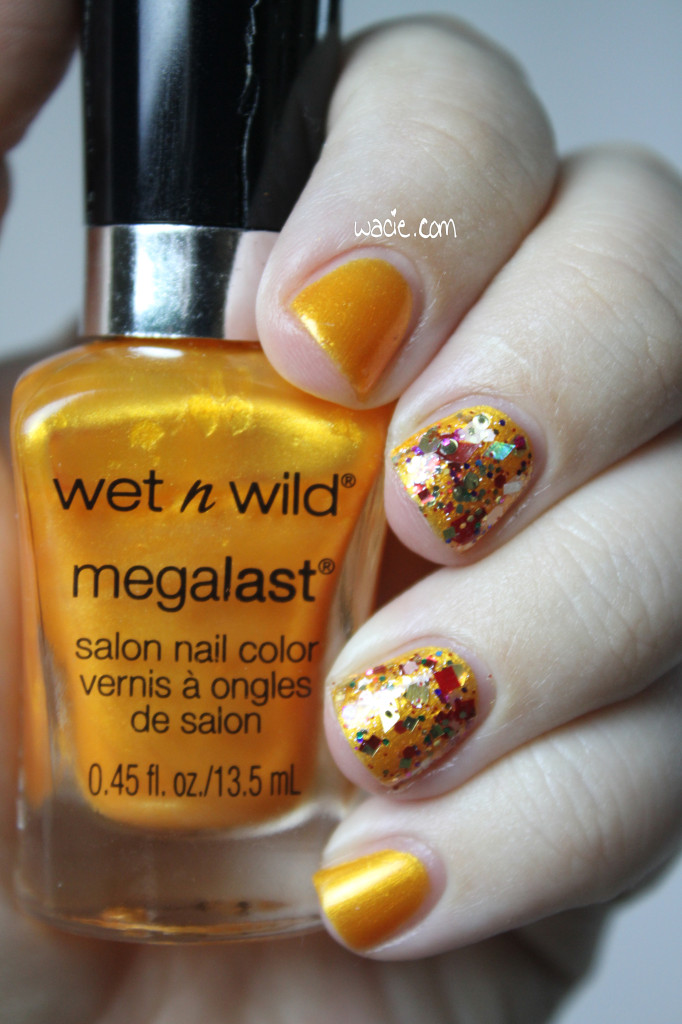 Orange Smoothie is a sheer orange with golden shimmer. I like it, for the most part: the consistency was about average, and it dried pretty quickly with a nice shine. The brush was stupidly wide and made a mess, so application wasn't terribly easy. It is still pretty sheer; I can see my very thin nail line through three coats of it. However, it looks so nice when the light hits it that I don't even care.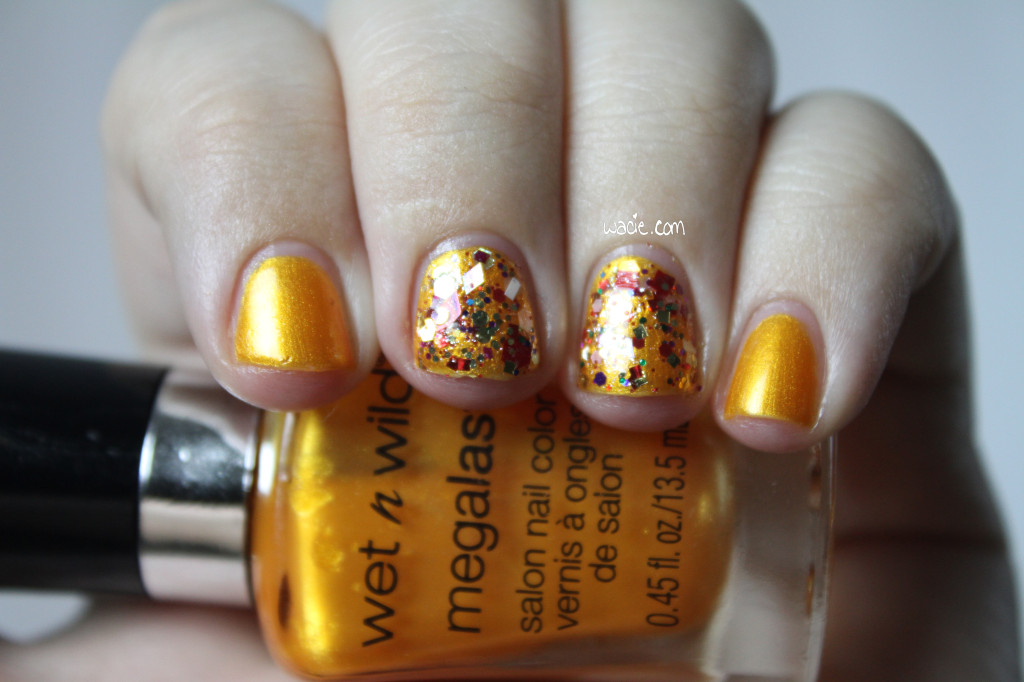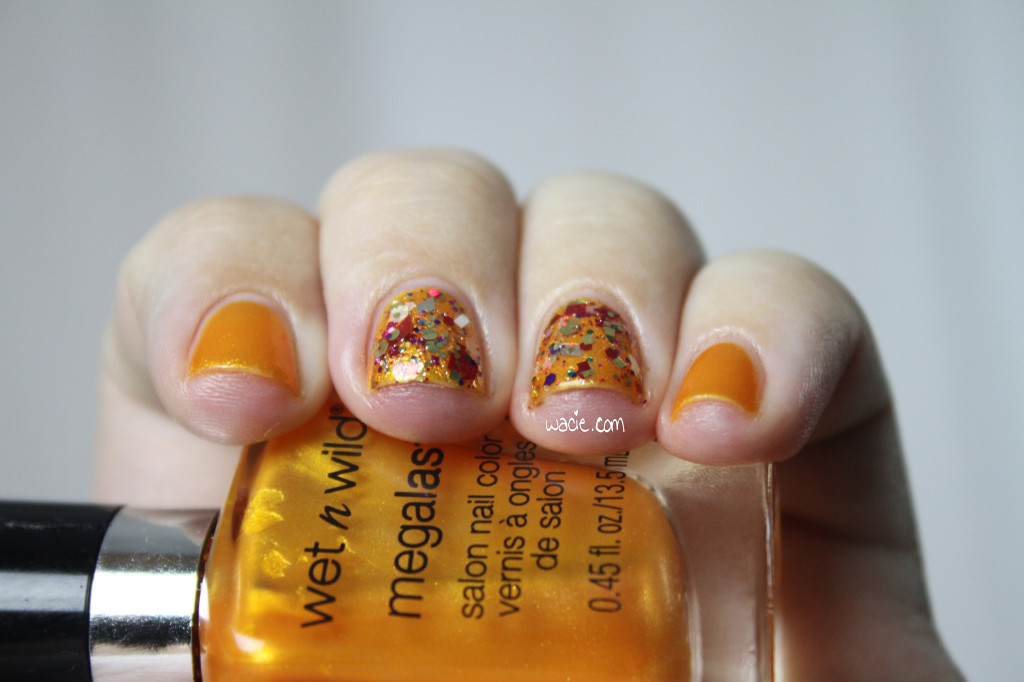 St. Nick's Sweet Treats is a veritable glitter explosion. It completely makes this manicure. This is the glitter topper to end all glitter toppers. The glitters are mostly white, red, and gold, with smaller glitters in different colors and silver micro-flakies. I am not exaggerating when I say there is a little of everything in this bottle. It applies beautifully; what you see here is one brushed coat. There was no dabbing here, no blobbing, no sponging, no nonsense. The lacquer-to-glitter ratio is perfect. I had no trouble with this at all.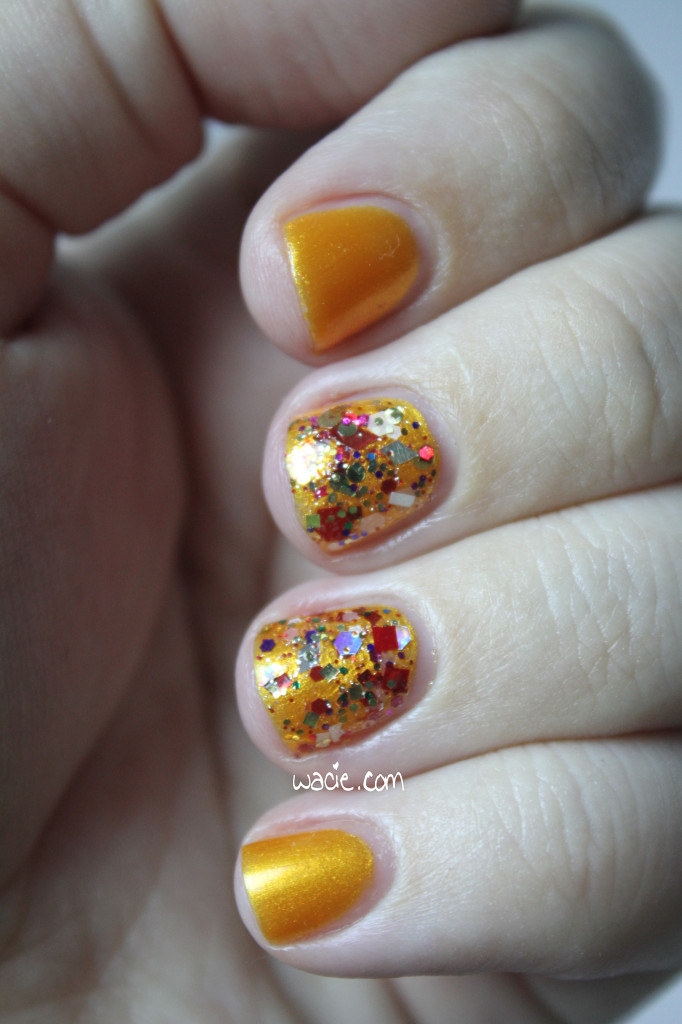 Unfortunately, it stormed all day, and so I don't have any gorgeous sunlight photos to post. I know this would be a stunner outside for sure.