For this week's Wacie Wednesday, I'm wearing Esoterica, a jet black scattered holo. I have on three coats with one coat of Seche Vite.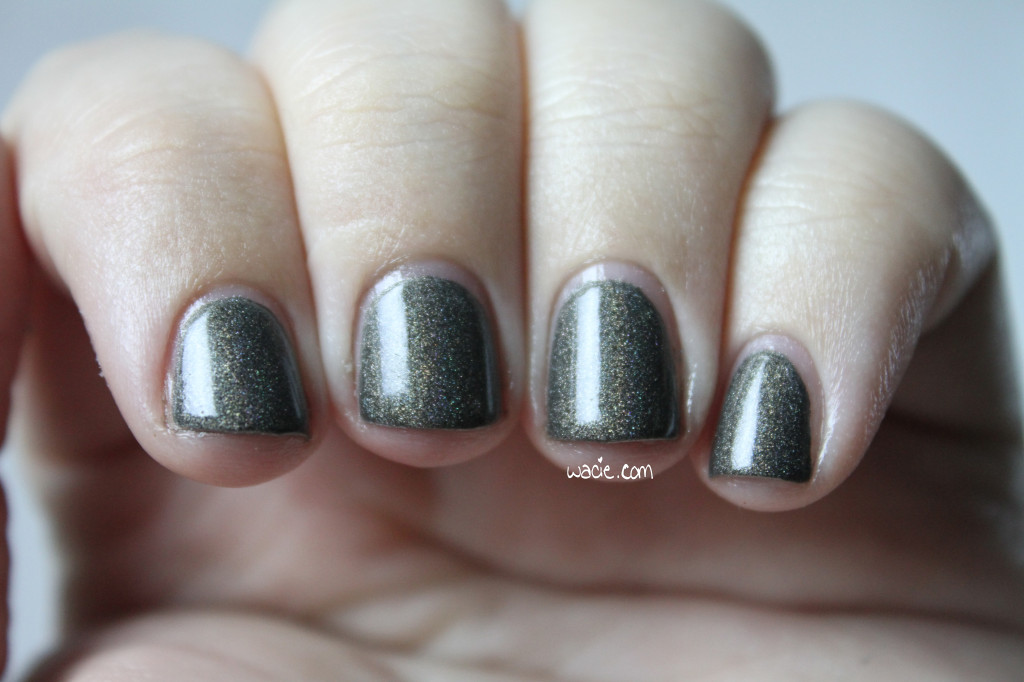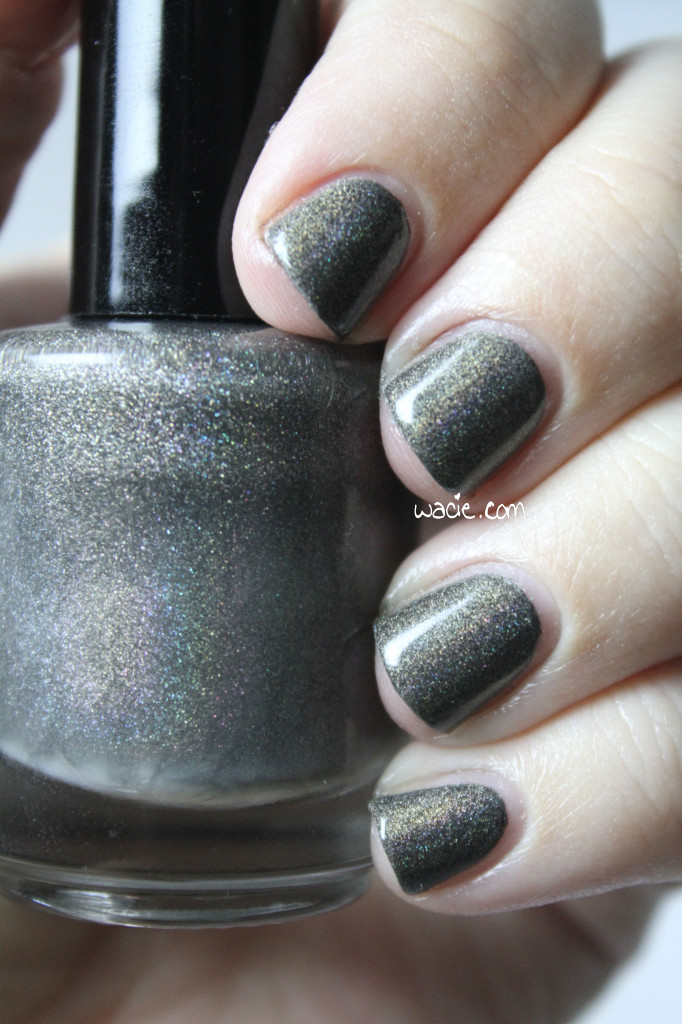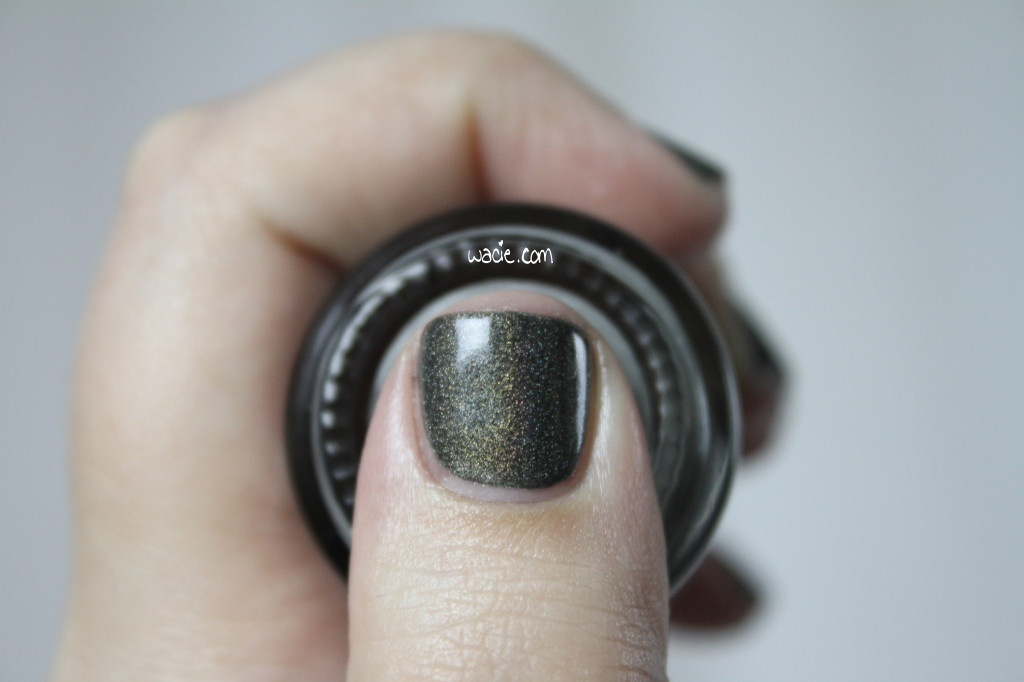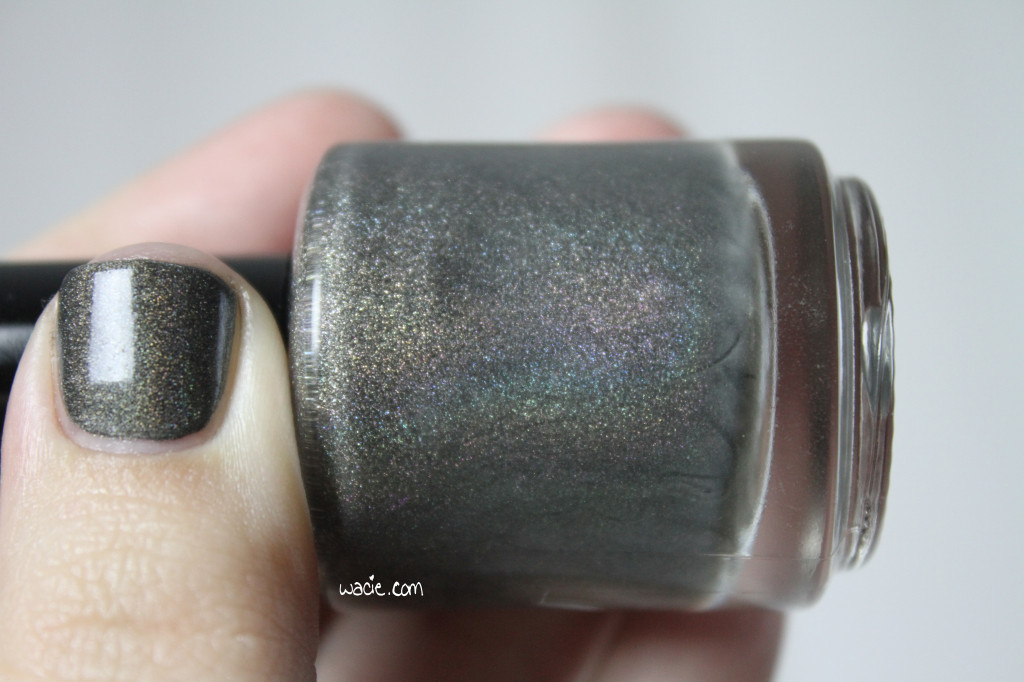 I made Esoterica when I was feeling particularly creative but had few supplies. Like many of my prototype polishes, I made it with what I had on hand, which was basically white and black polish. That explains the deep color. I set it aside, and when I got some holo products to experiment with, I got it back out. I was actually able to make three bottles of this polish from what I'd made before. Even after mixing it down, it's still quite pigmented; one coat was all I needed to achieve the perfect opacity.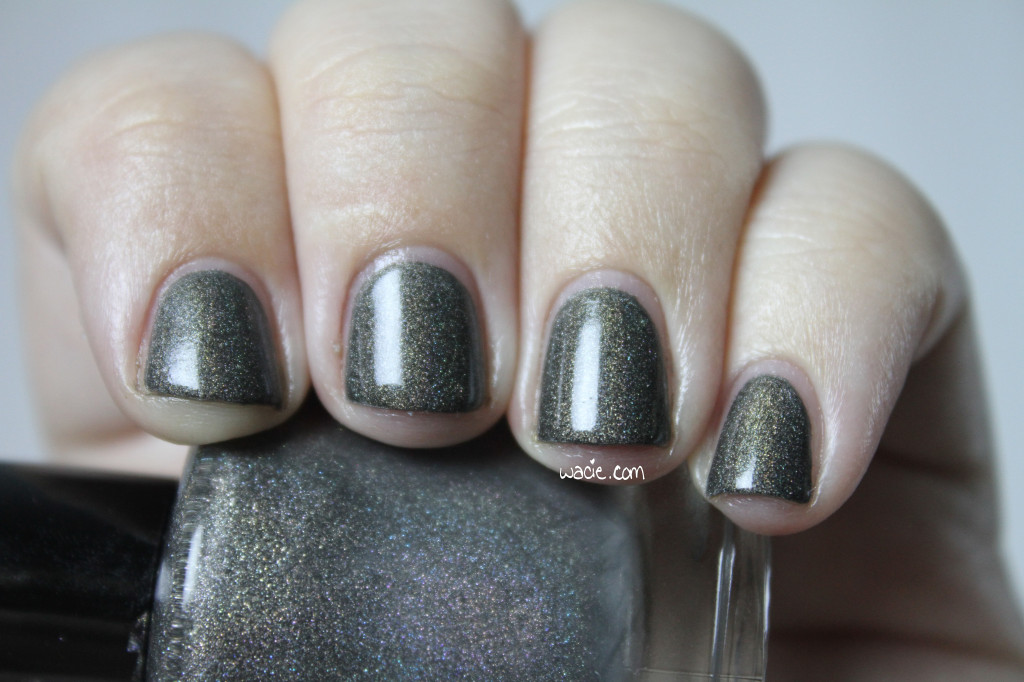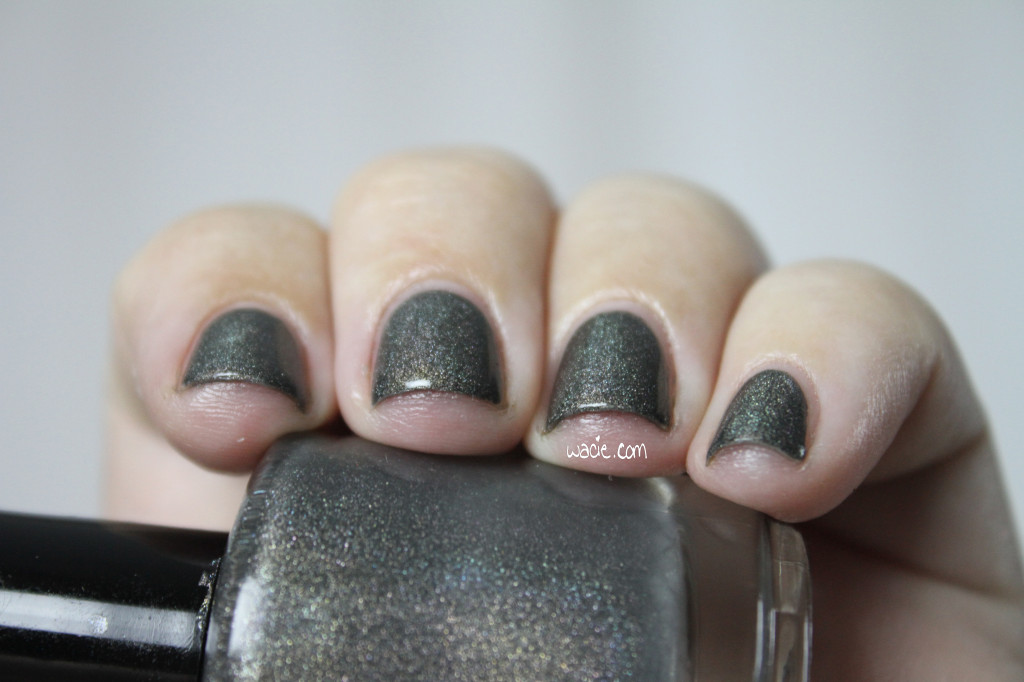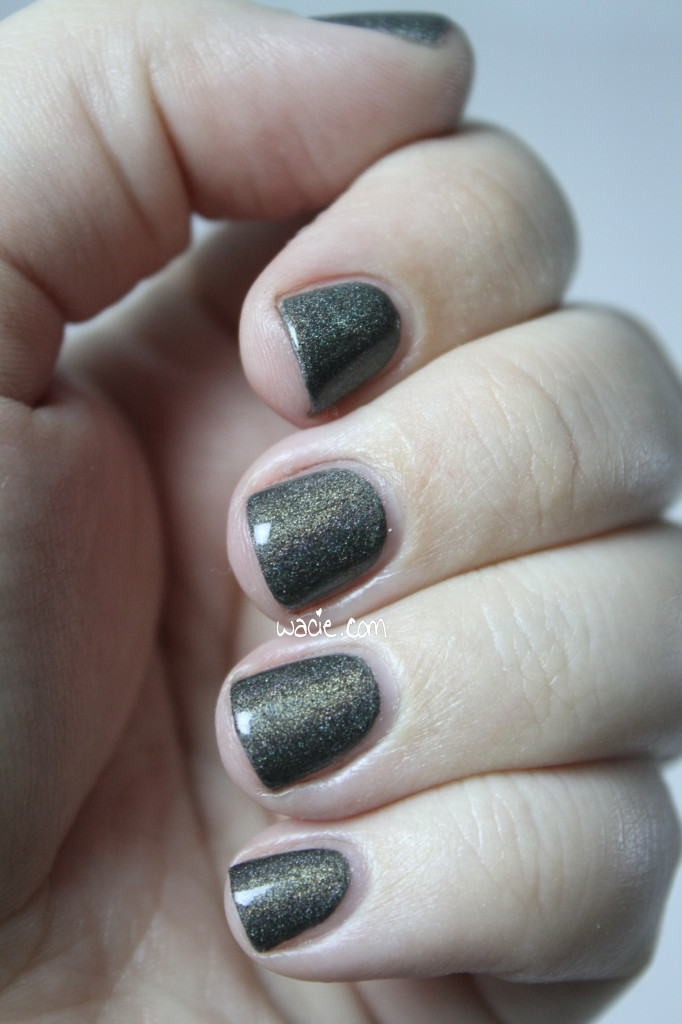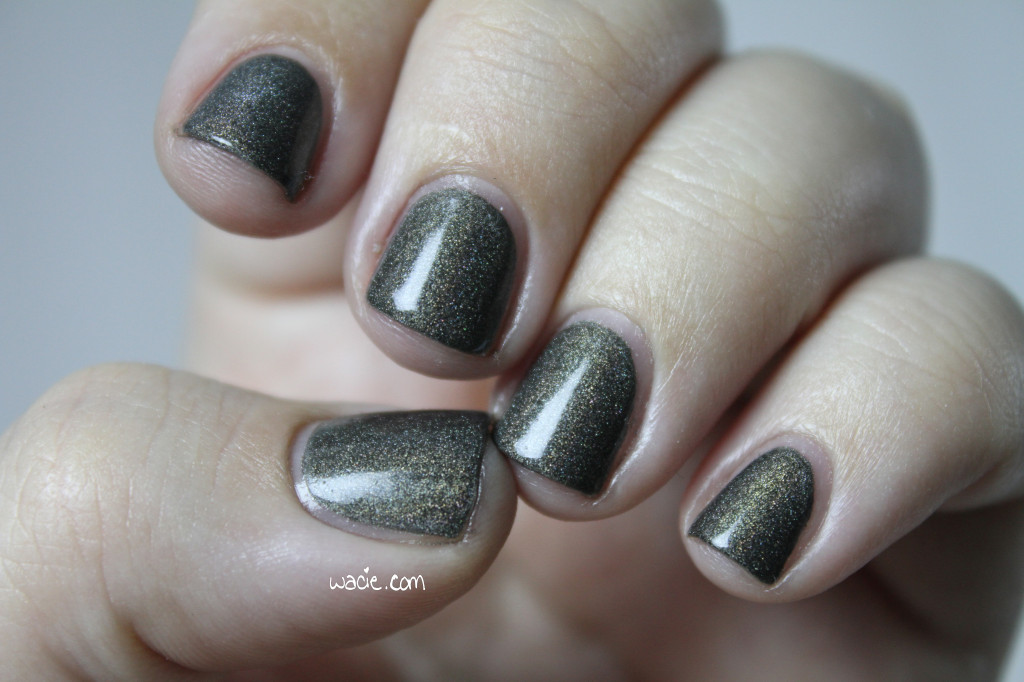 Unfortunately, it is not a sunny day. It's been raining since I woke up this morning, and I don't see the sun coming out at all, so I resorted to using the flash on my camera to get the good holo pics. I'm actually surprised with how well they turned out, even though the results aren't optimal. Scroll through and enjoy the holo goodness.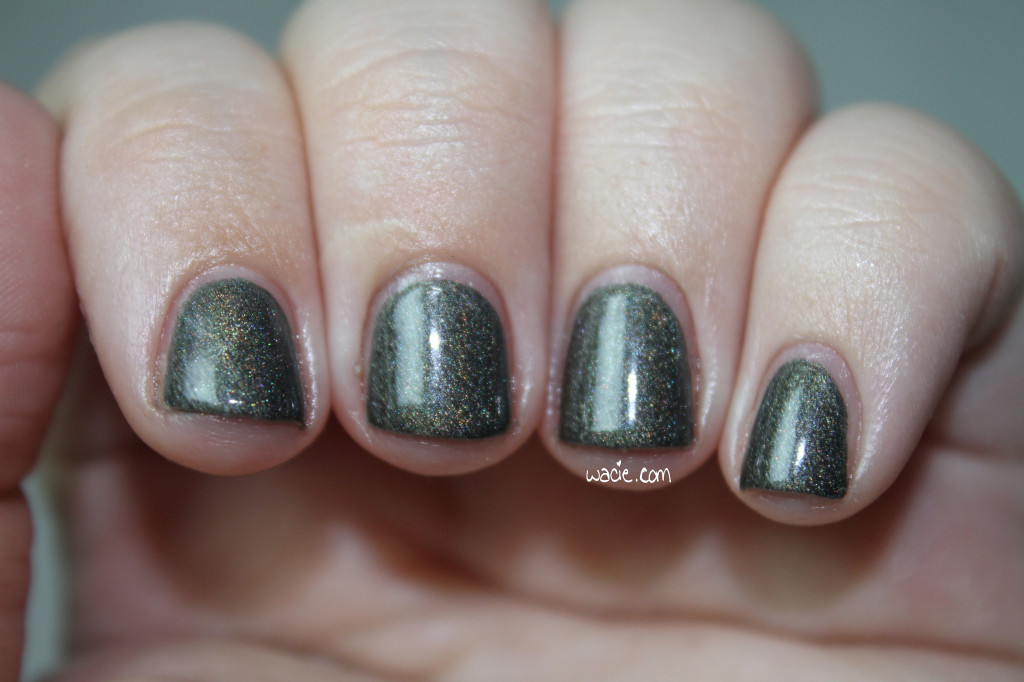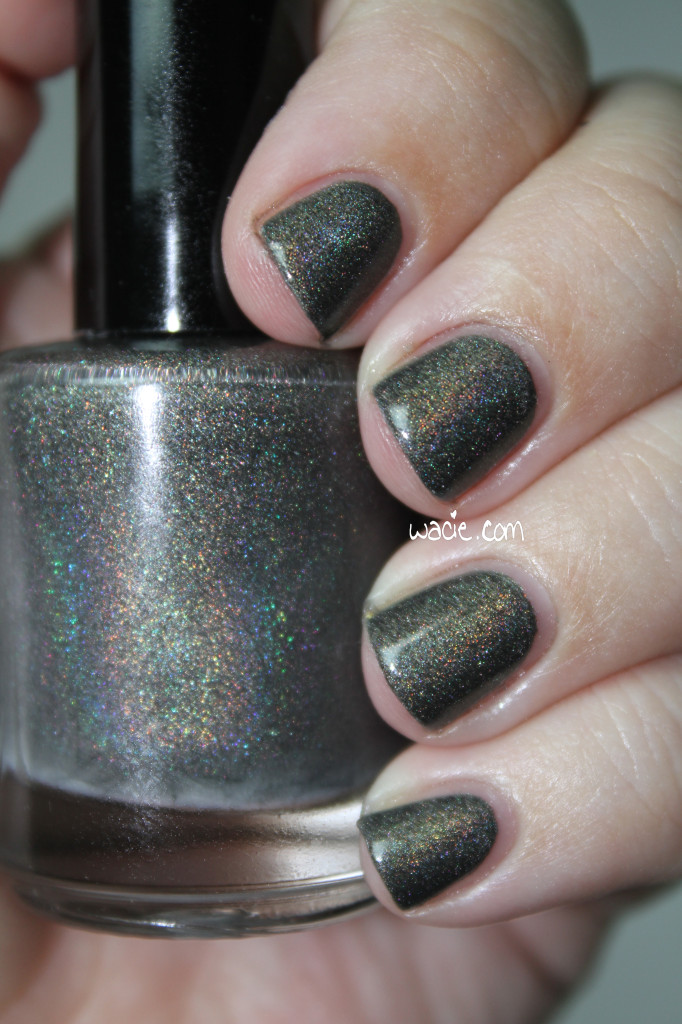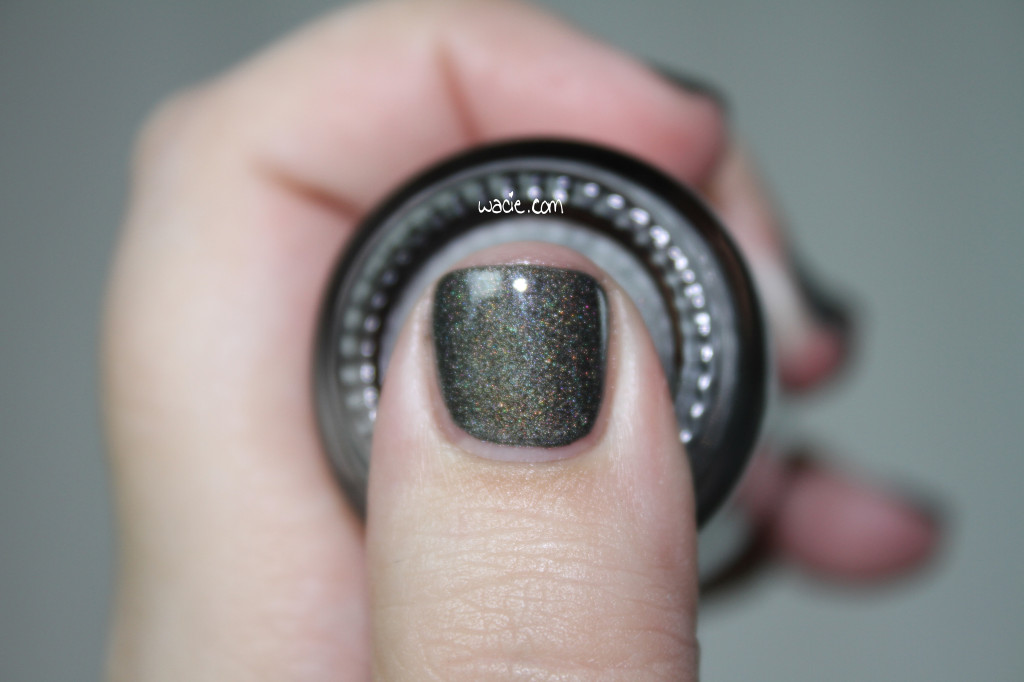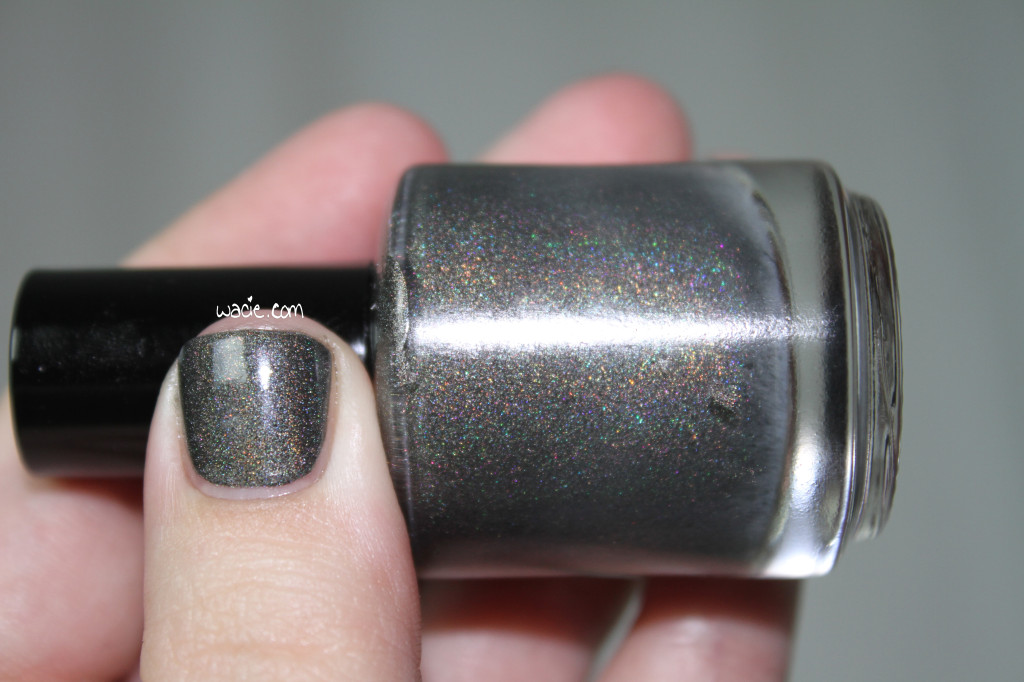 The flash isn't too bad. I've definitely done worse. The holo looks more linear here than in the photos without it.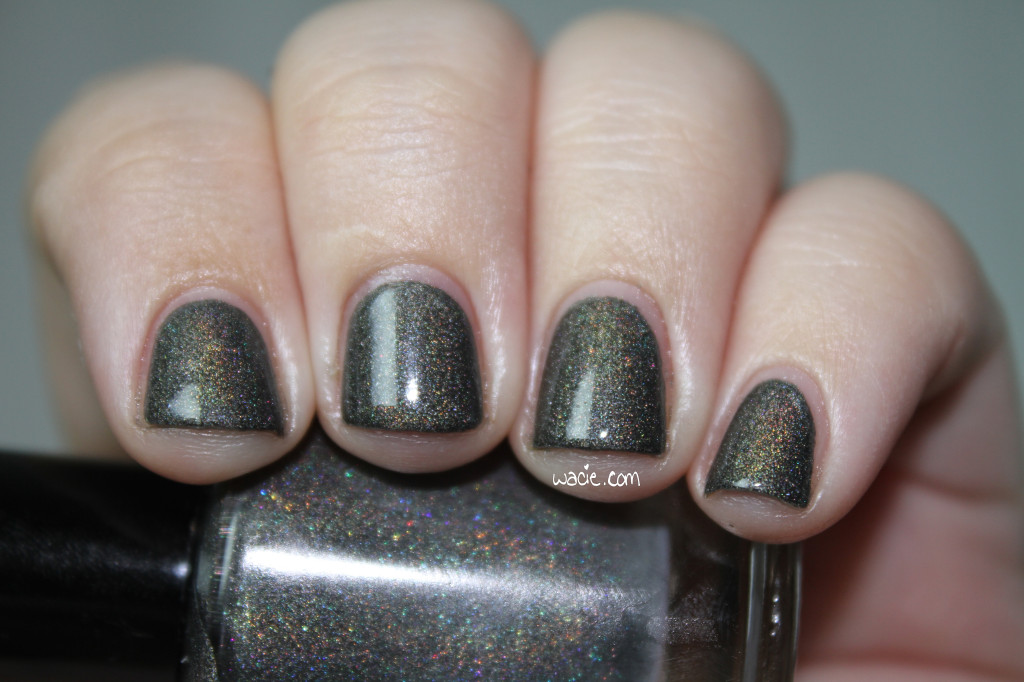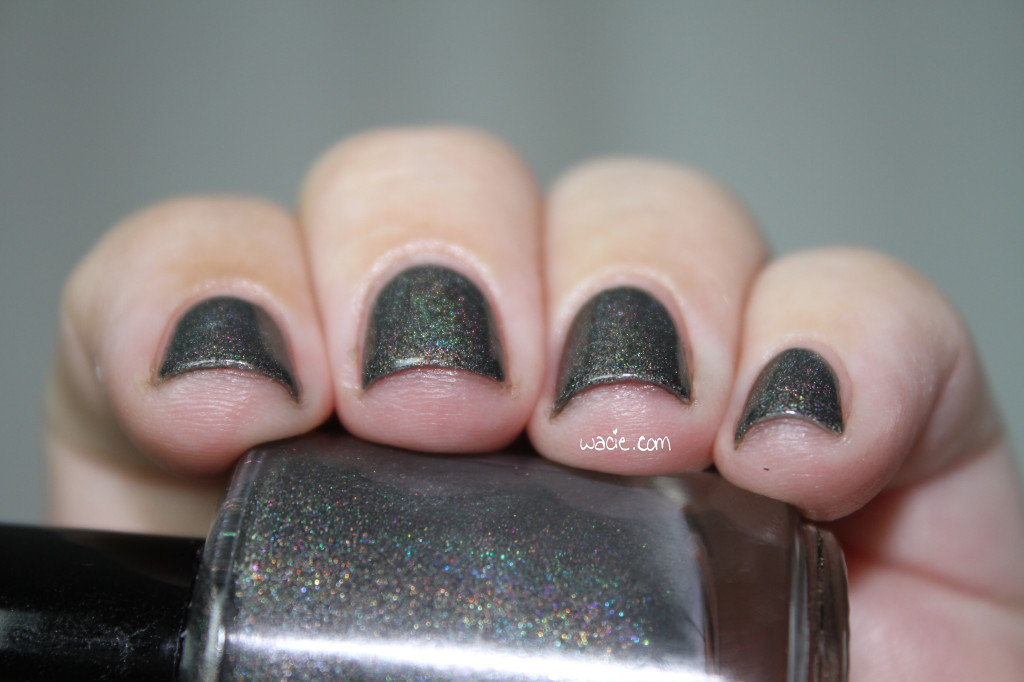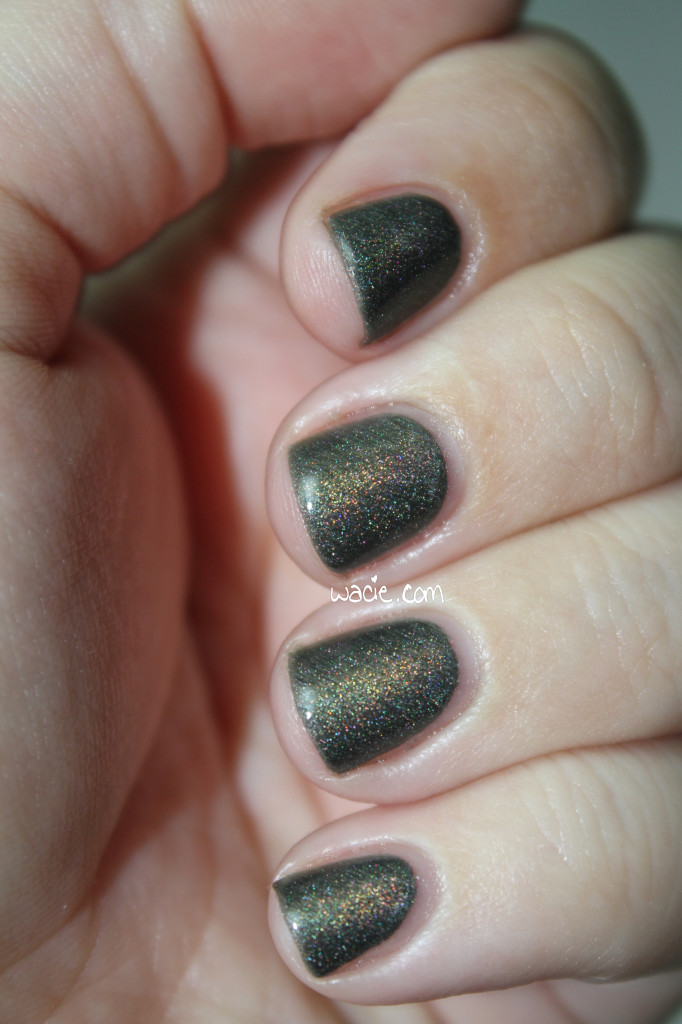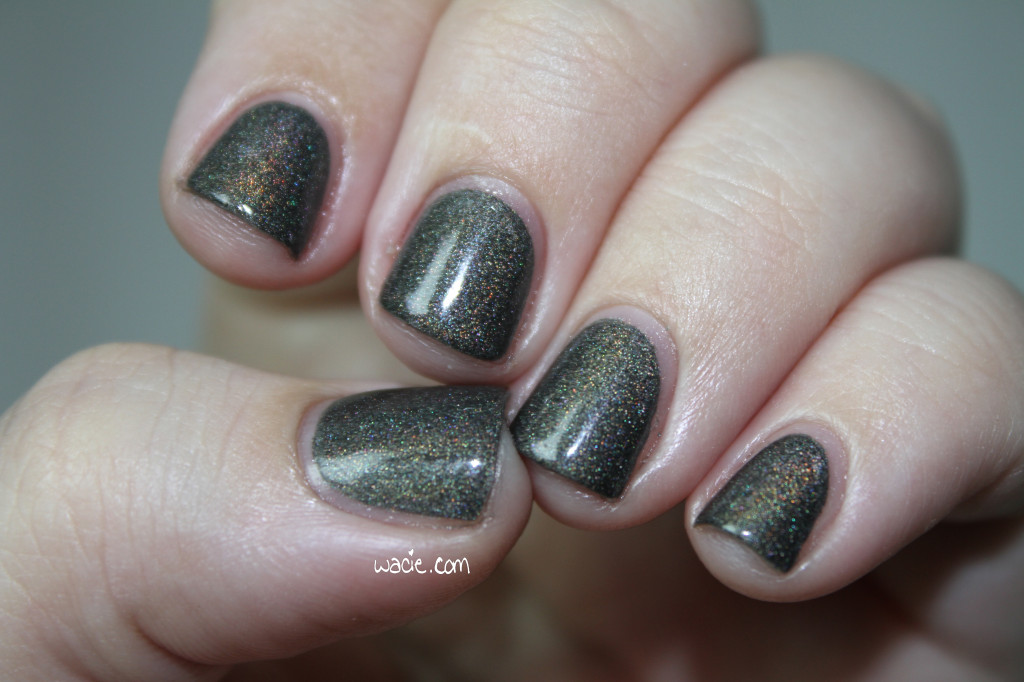 I still want to experiment with other holo products, so this will probably not be the final version of Esoterica. However, this probably will make it into a collection sooner rather than later. You know, when I finally launch my company.