It's Swatch Saturday! I am super excited to try the polish I have on this week. Blue Moon Over Georgia is a special Blue-Eyed Girl Lacquer given to me by Julie, the creator herself. When I visited my boyfriend in Atlanta last year, I got to meet up with her and have a couple drinks at the Brick Store Pub in Decatur. She gave me this amazing polish, and I'm finally trying it out. I'm wearing three coats of Blue Moon Over Georgia with one coat of Seche Vite.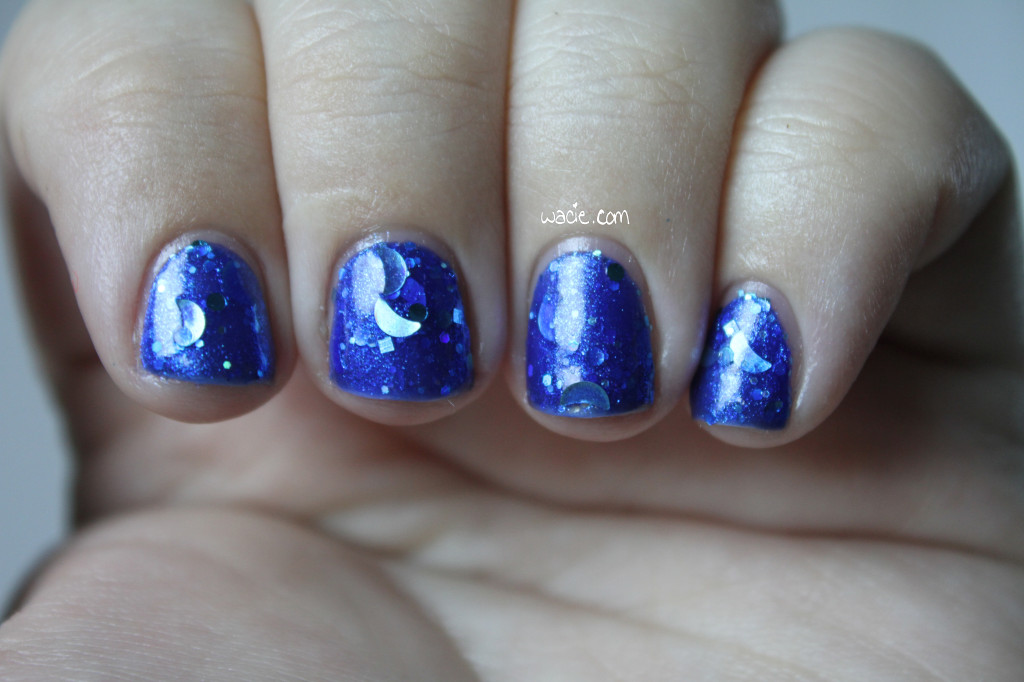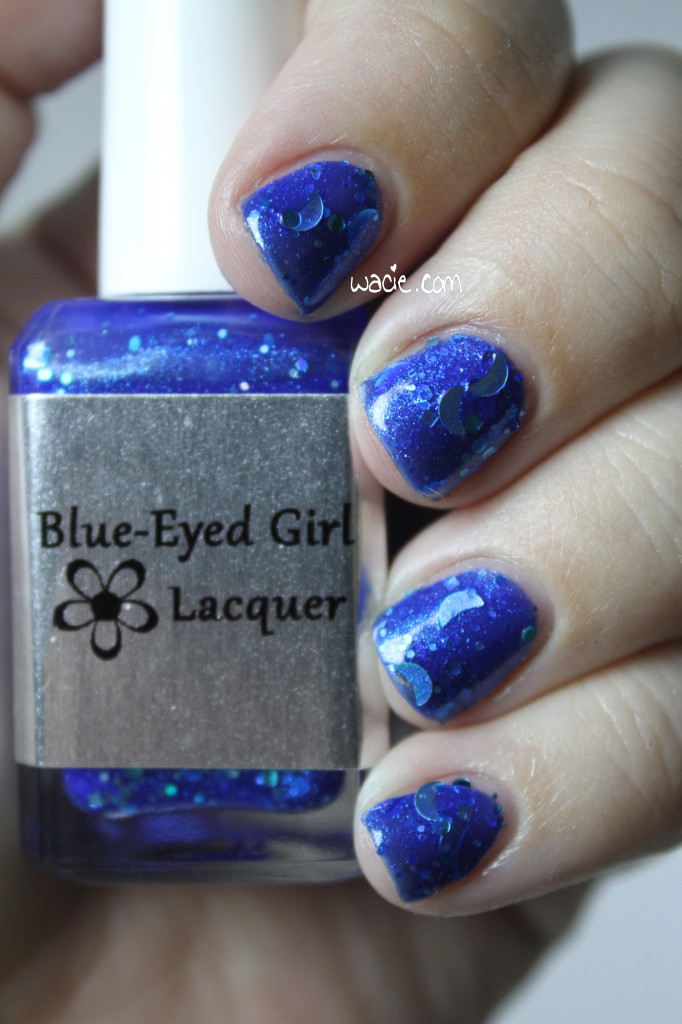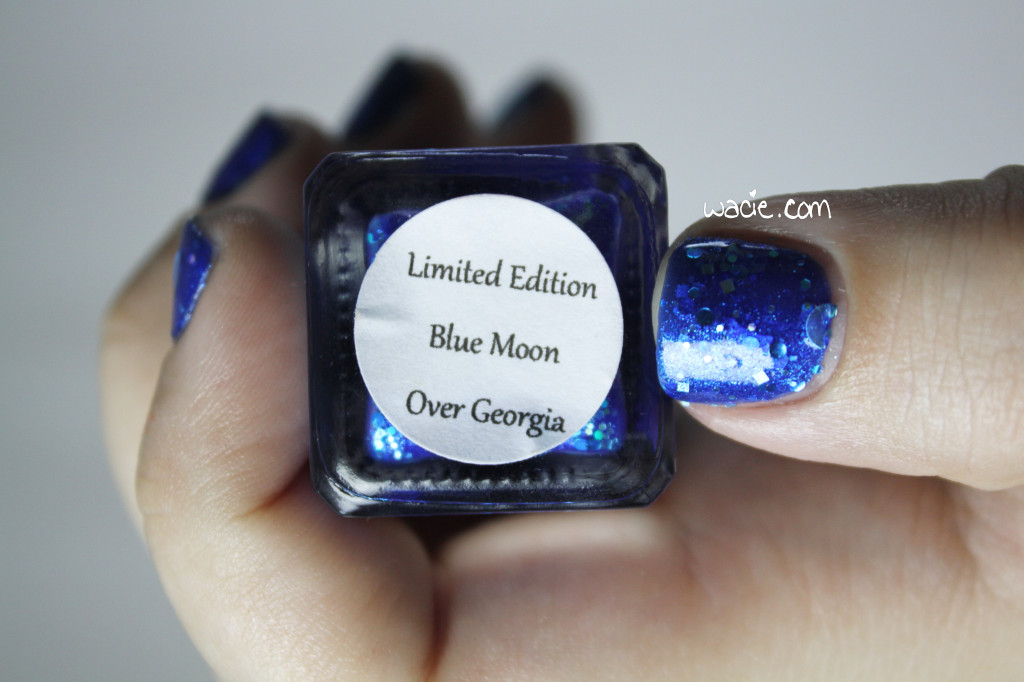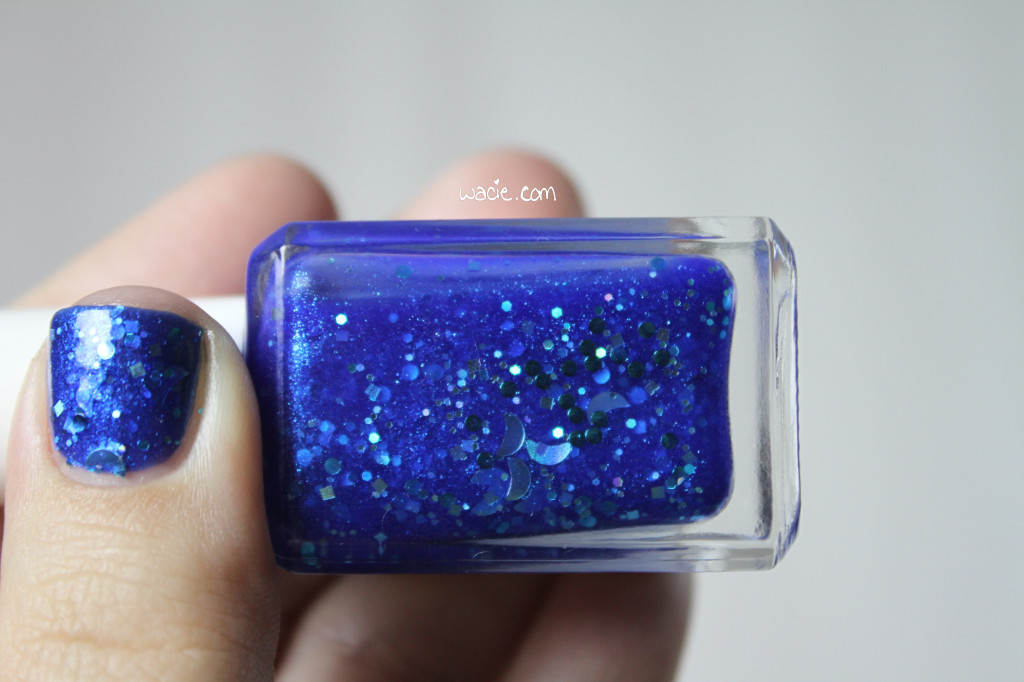 Blue Moon Over Georgia is a deep blue jelly with sky blue dots, squares, and crescent moons, as well as a fine blue shimmer. Application was okay; the consistency was a little thinner than I expect from BEGL, and the first coat flooded my cuticles. I also had to fish around for the moon glitters, but that's to be expected. It dries quickly though, and leaves a nice matte finish. The issues are pretty inconsequential. Coats two and three went on beautifully.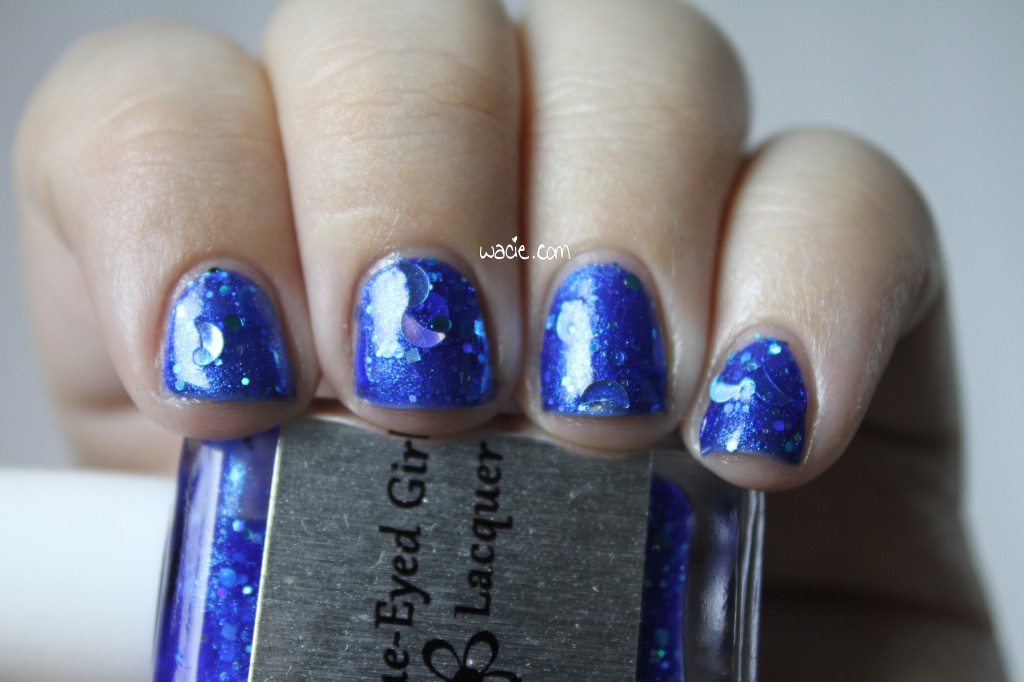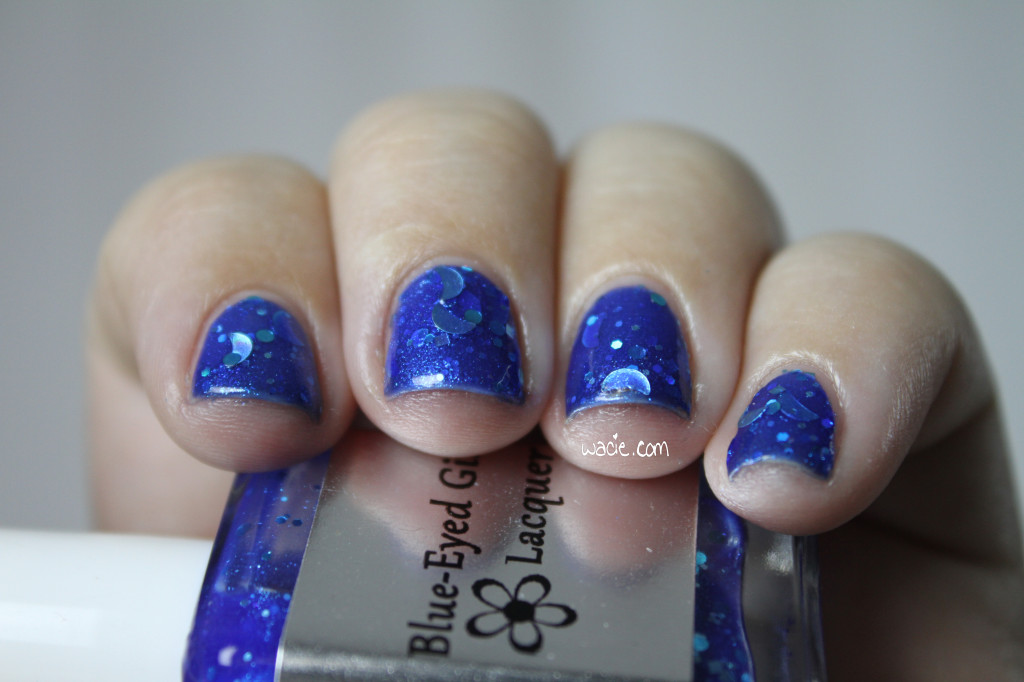 It has been a really lousy week for weather here; it's been rainy and gray all week long. This means I don't get to share any photos of this polish in the sunlight. I love looking at jellies in the sun, because you can see all the way down through the many coats and see all that glitter shining back at me. It looks like that's going to have to wait for another day.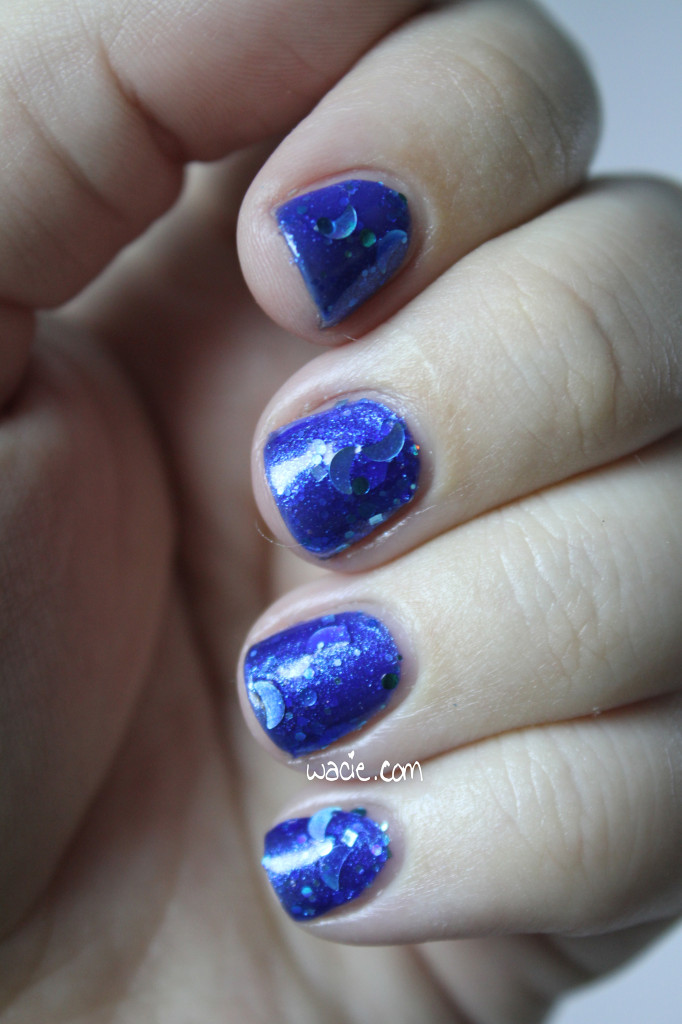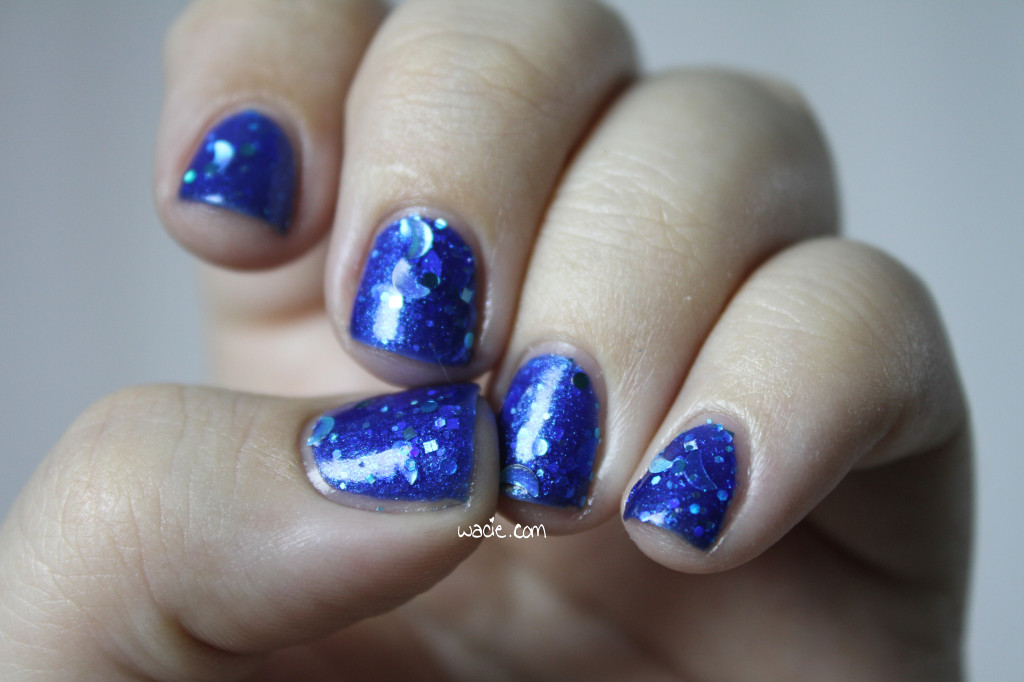 Final word: This polish is gorgeous, and I was so fortunate to get it.