Welcome back to Swatch Saturday! Today's swatch is all about a polish made to spread awareness about depression and raise money for charity. I've mentioned the Lighthouse of Hope box previously on the blog; it was a box curated by Julie of Blue-Eyed Girl Lacquer for her annual depression awareness fundraiser, and contained eight polishes, all from different makers. $60 of the $80 box went to the charity I Need a Lighthouse. You'll notice I'm using the past tense; the boxes have all finally sold out! I guess it's bad news if you wanted one, but the good news is that $1,200 has made its way to a fantastic charity. This polish is Julie's own contribution to the box, Never Look Back. I'm wearing three coats with one coat of Seche Vite.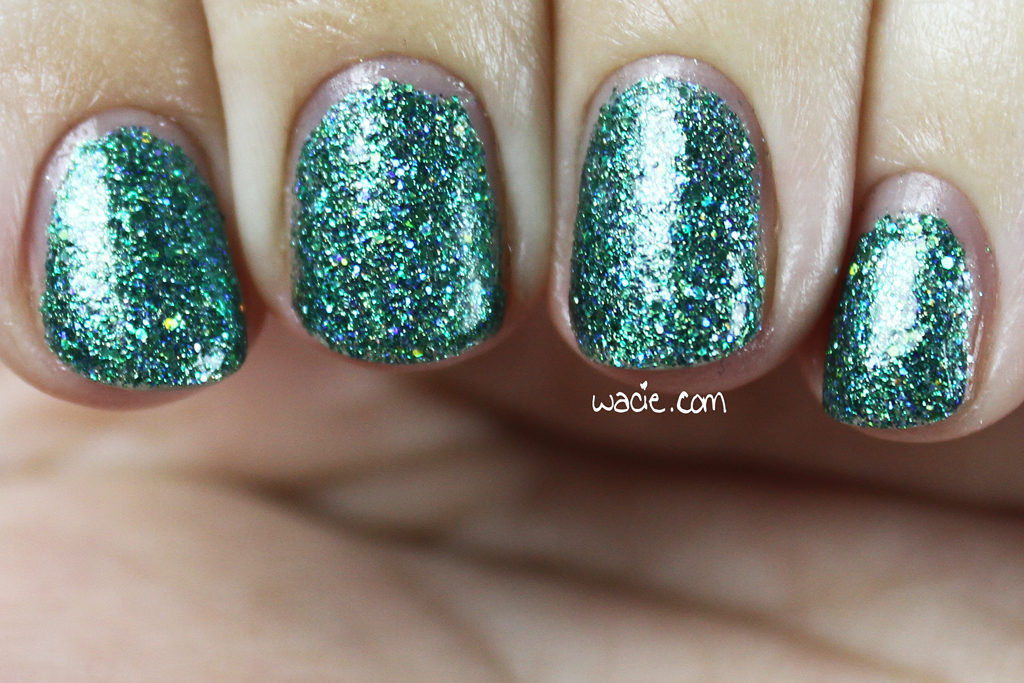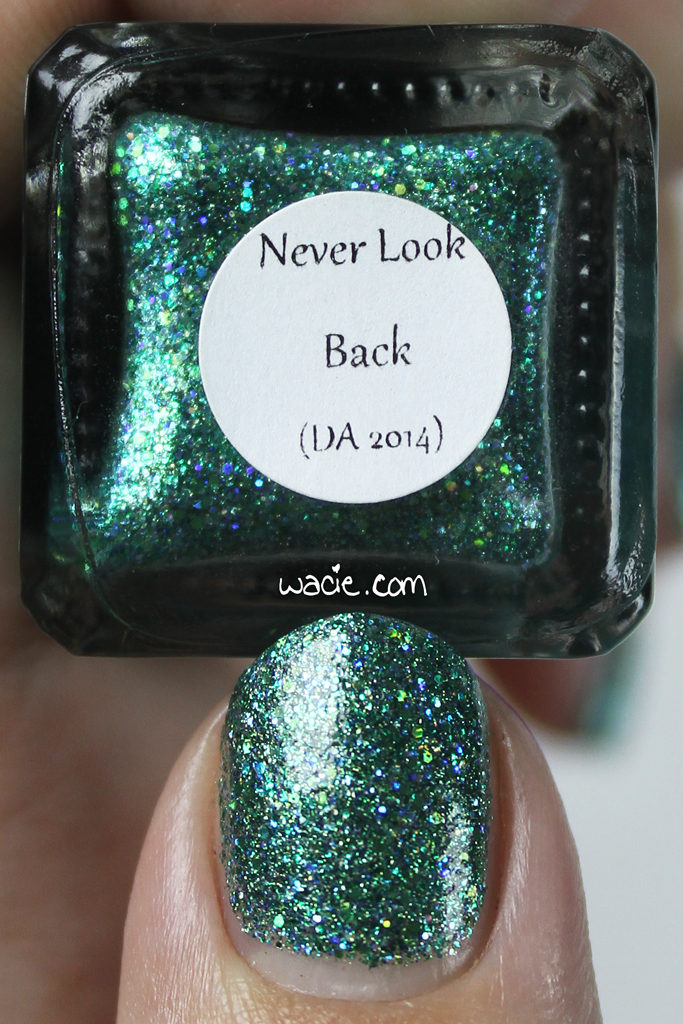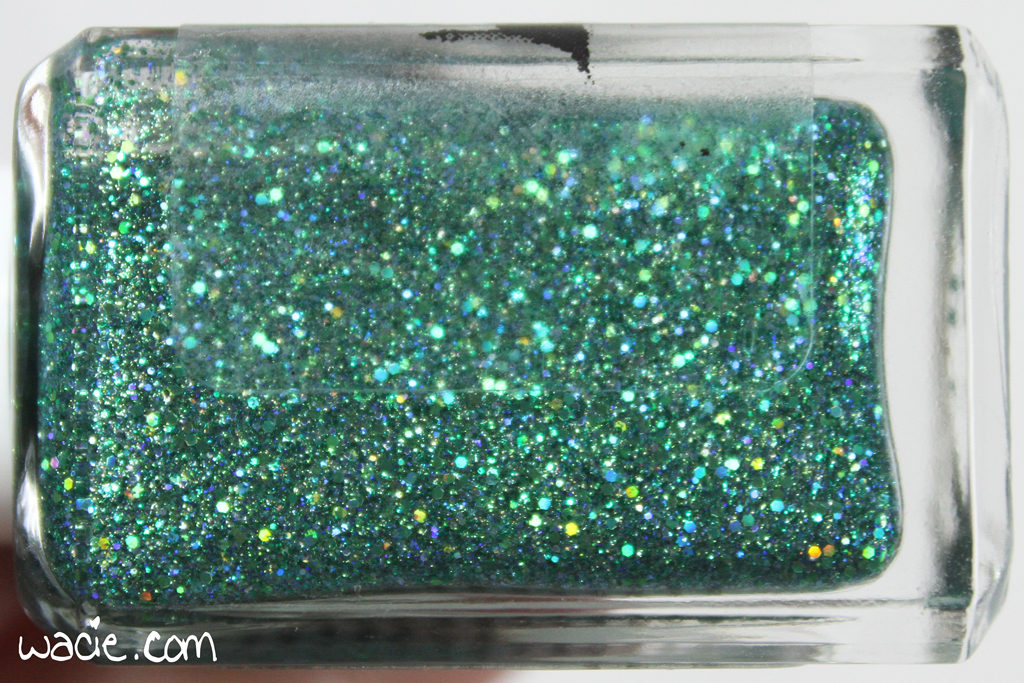 Never Look Back is a clear-based emerald green microglitter polish. While the emerald green is the main element, there are also pops of blue and purple. Application is easy; the glitters go on easily and build to opacity around two coats. The product consistency is thick but still nice to work with. It does dry with a slight bit of texture, so top coat is necessary for a smooth finish.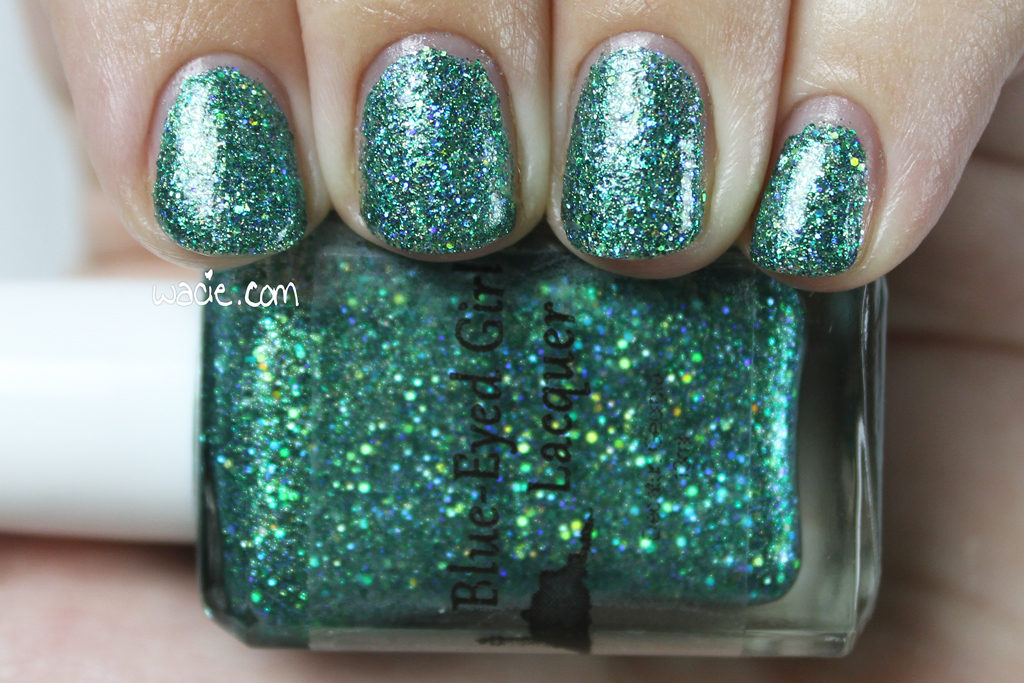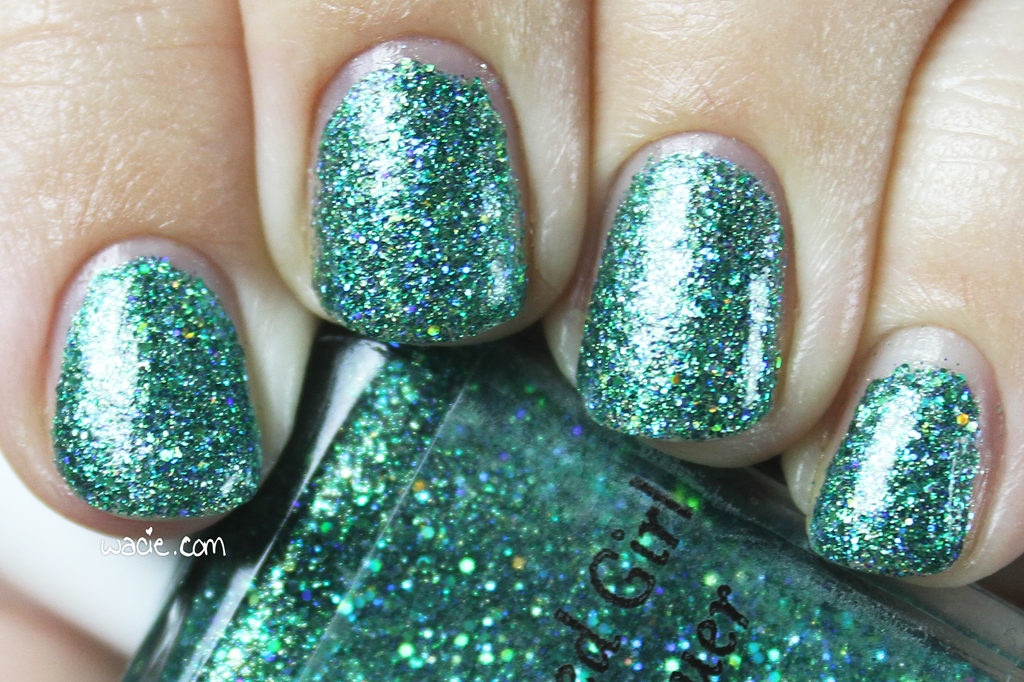 Here's a note from Julie about the polish:
"I'm constantly reminding myself to look to the future and not dwell on the past. It can be immensely difficult to do so, but it is completely necessary for my recovery. Remember that the future holds amazing things, so don't dwell on the bad from the past!"
I admire Julie for being so open about her depression and for working so hard to break down the stigmas of mental illness. Even in today's world, where being open and honest and forthcoming is encouraged, mental illness is still something people have a hard time opening up about, and it shouldn't be that way. The more we talk about mental illnesses, the less power they have over us, and that's definitely a good thing.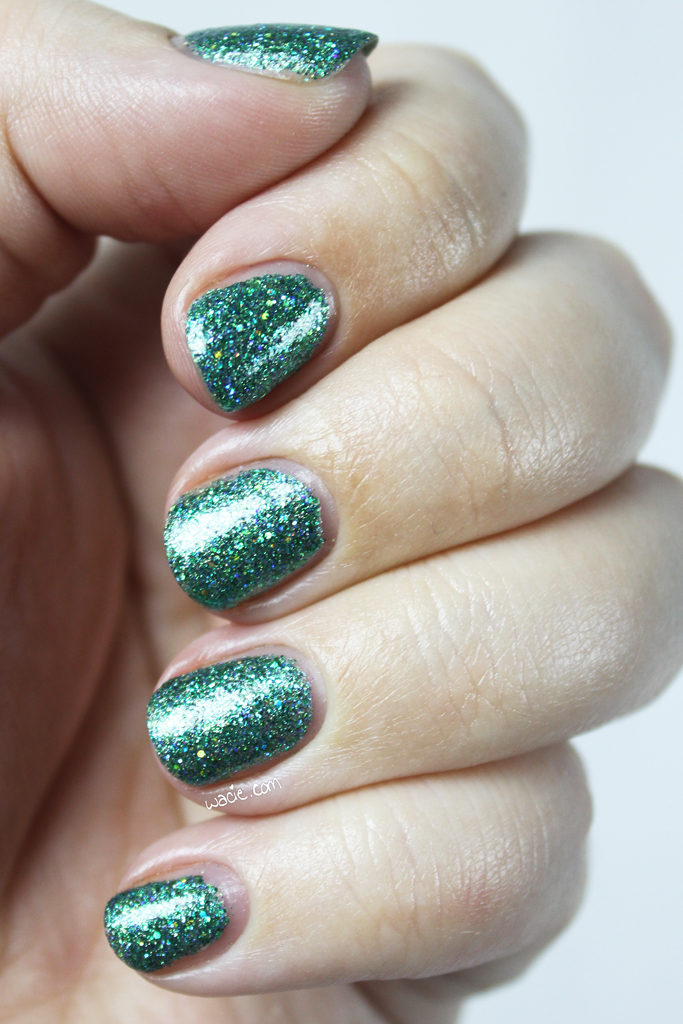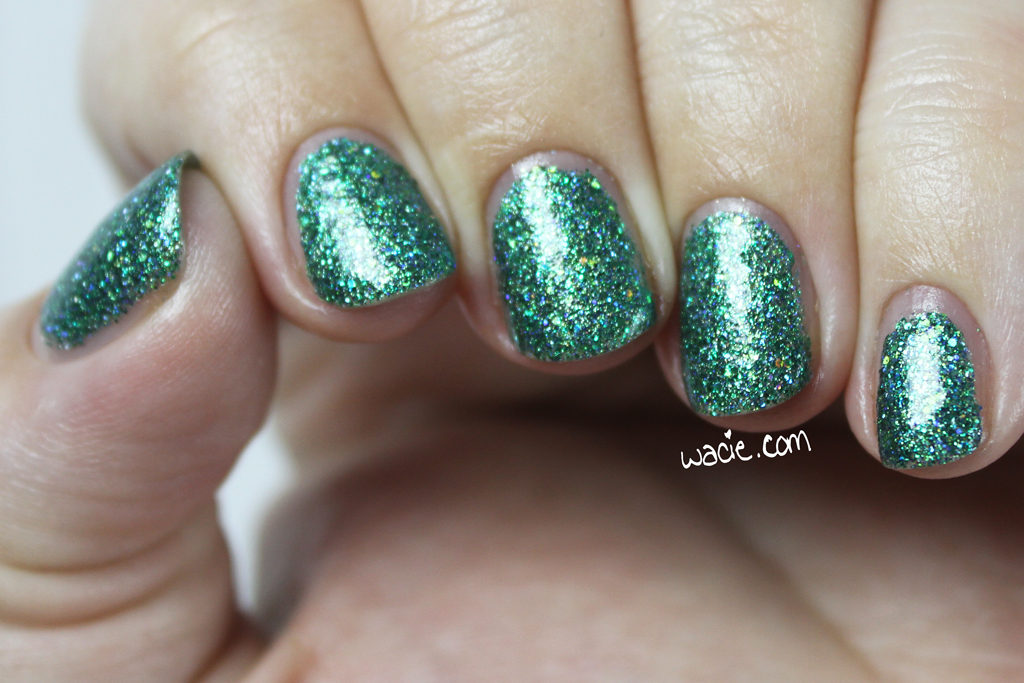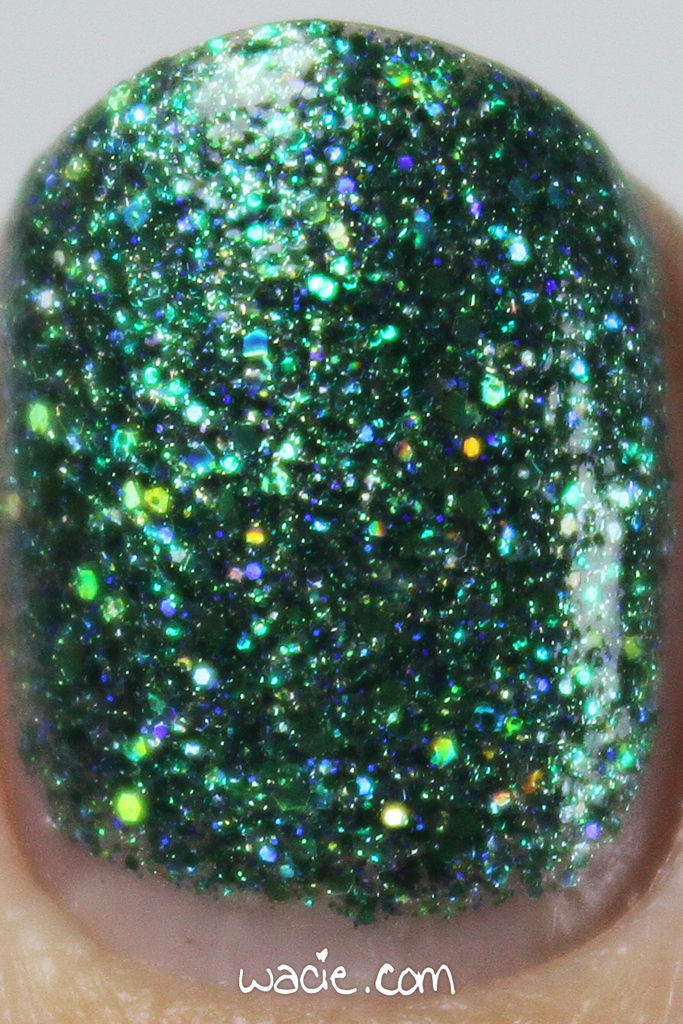 So this polish is perfect for the upcoming holidays! I will probably end up breaking it out again for that. There's so much shine and sparkle to it. I kinda failed to do it justice; I have a hard time focusing on all those tiny magical glitters.
As I mentioned, this box has sold out. Other Blue-Eyed Girl Lacquers are available in their online shop, including this year's fundraiser polish, My Head's Above the Rain, of which all $15 of the purchase price goes to the I Need a Lighthouse organization.
I bought this polish myself.