Welcome to Swatch Sunday! I'm excited about today's post. I don't know if you know this, but I list all the polishes I own in my polish list, and this is what helps me decide what I'm going to swatch. Swatch Saturday goes down the list from the top, which it's always a Blue-Eyed Girl Lacquer polish. Swatch Sunday is the first polish from each brand, and the brands are in alphabetical order. So, since today's swatch is a Zoya polish, next week we'll loop back around to Butter London, and I'm excited about that. So, to celebrate one go-around of the Swatch Sunday polish list, here's Zoya's Envy. I'm wearing three coats of Envy with one coat of Seche Vite.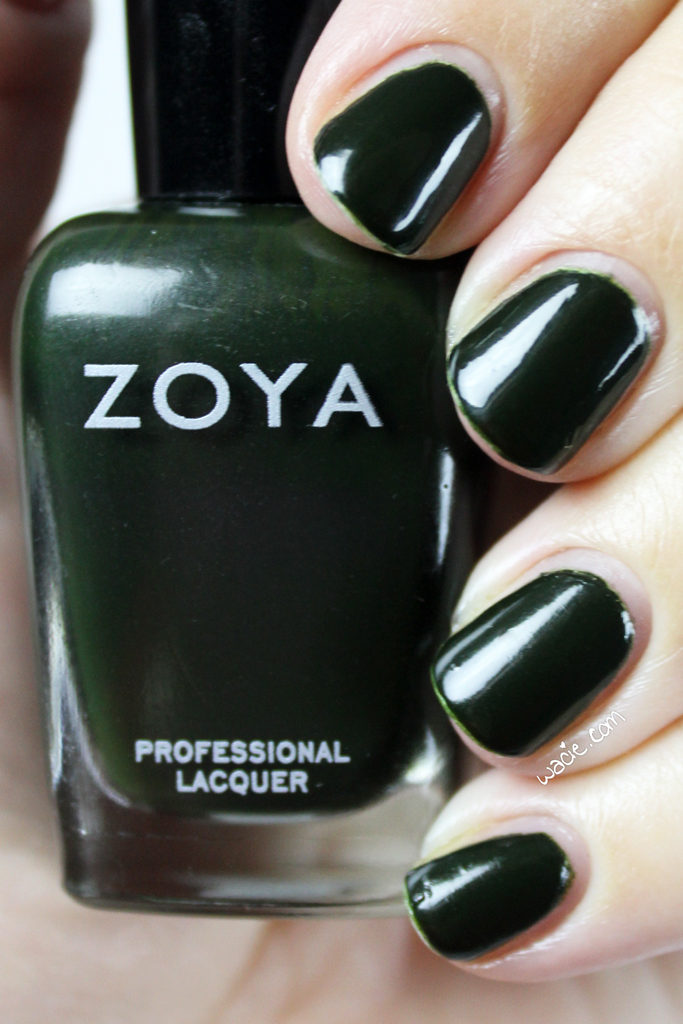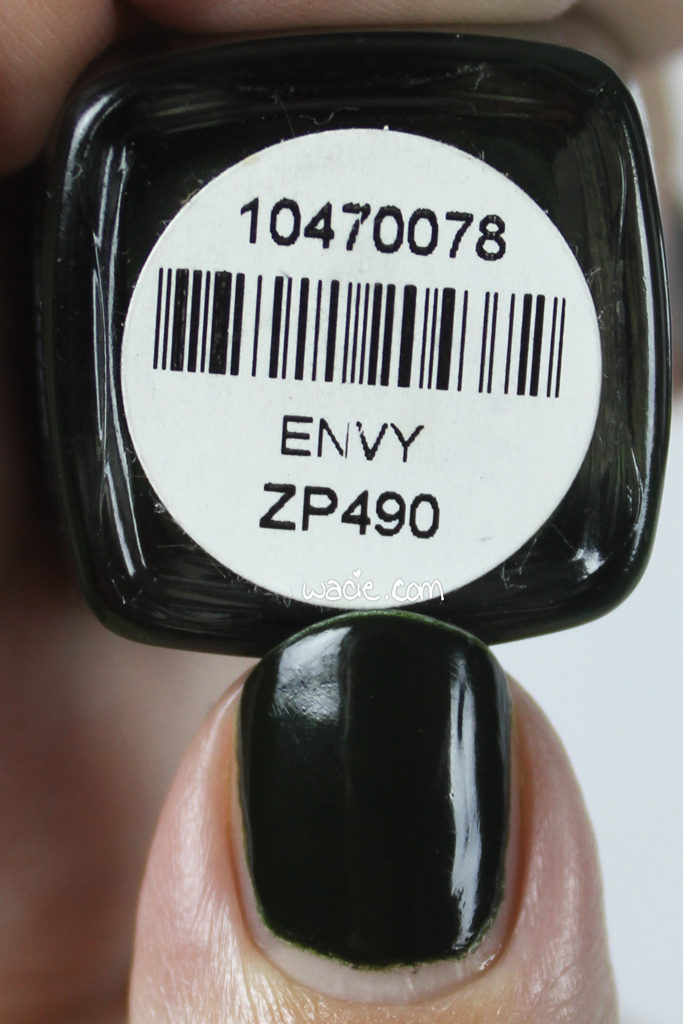 Envy is a blackened green creme. Application is good; the product consistency is on the thin side but is still easy to use. The polish dries with a glossy finish before top coat.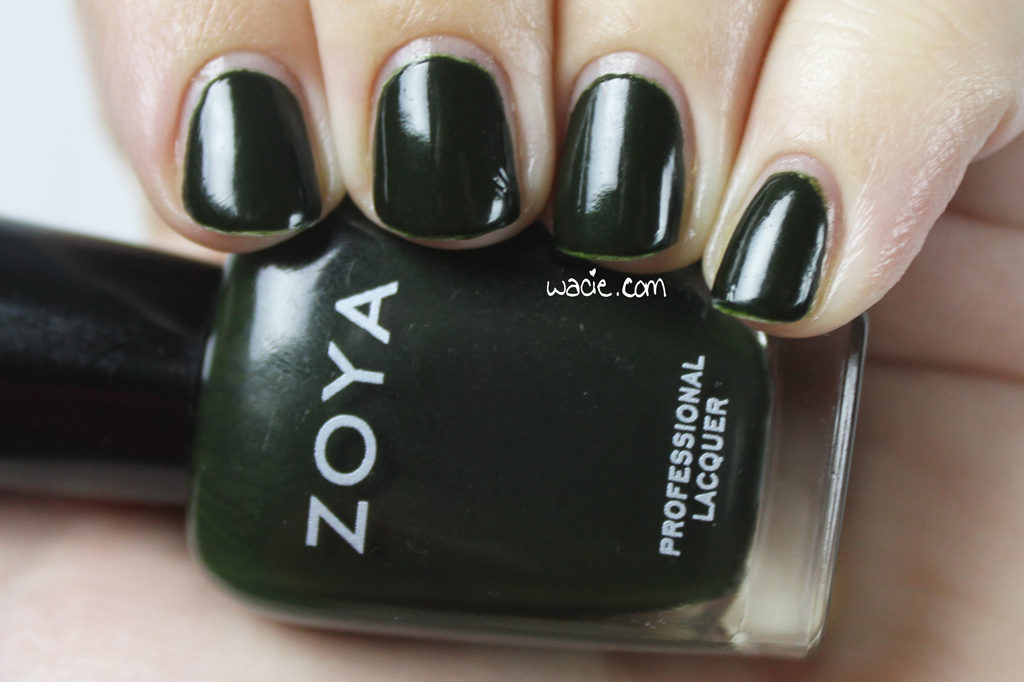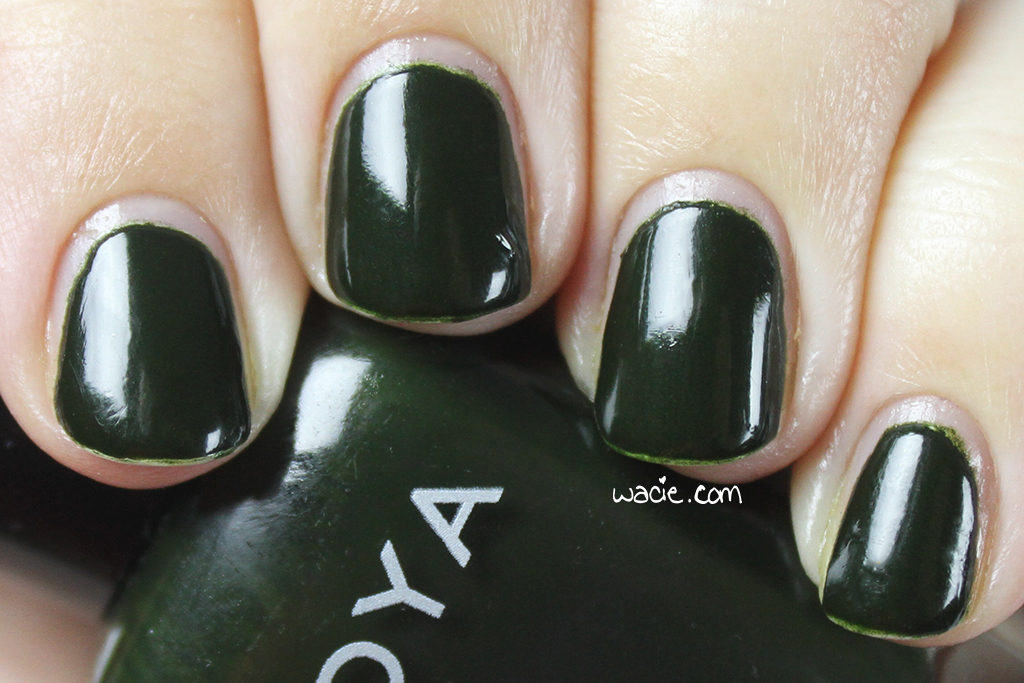 So I'm just going to say this. This stains. It stains bad. This polish has given me the worst yellow nails I've ever had. In fact, I used two coats of Seche Base for this swatch in order to avoid — I hope — the staining. It's a shame, too, because I really love this shade. It's not as harsh as black, and it's an unexpected alternative to blackened burgundies and browns. A similar polish might be Essie's Stylenomics; it looks similar, but I can't vouch whether or not it stains the same way. I almost went for another Zoya instead, but I'm a blogger, and it's kind of my job to wreck my nails so you don't have to.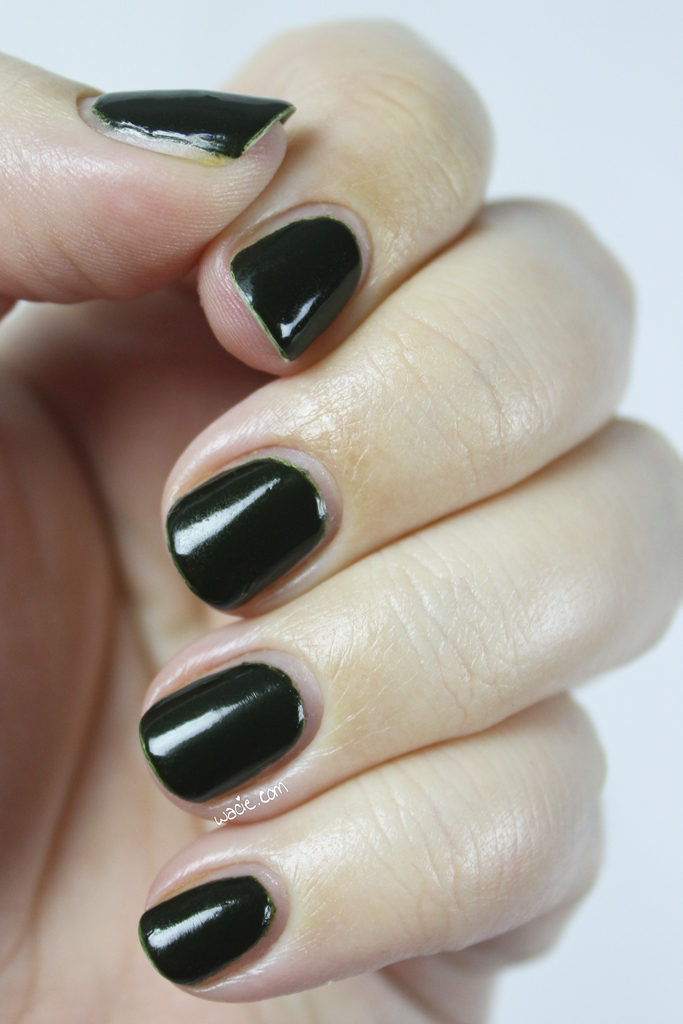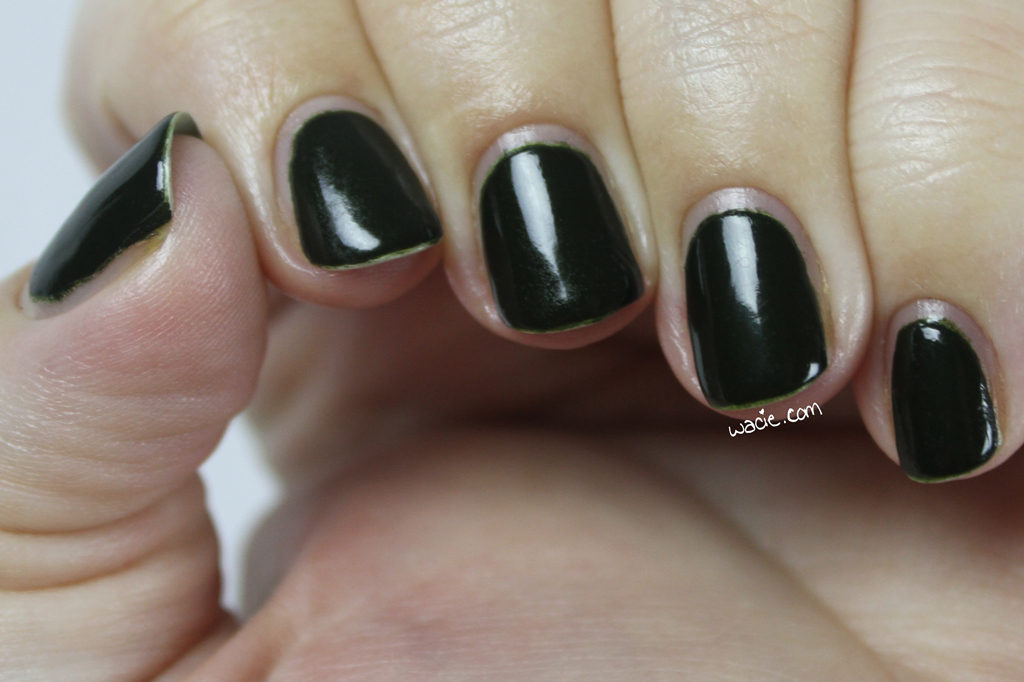 Envy and other Zoya polishes are sold at Ulta, though I don't recommend you buy it. It's funny, after all these years, I don't think I've ever discouraged anyone from buying anything until now.
I got Envy in a friend's grab bag, likely because it stained her nails.