Welcome back to Swatch Saturday! The polish I'm showing you today is absolutely stunning. This is Siren Noir from Blue-Eyed Girl Lacquer; I'm wearing three coats with one coat of Seche Vite top coat.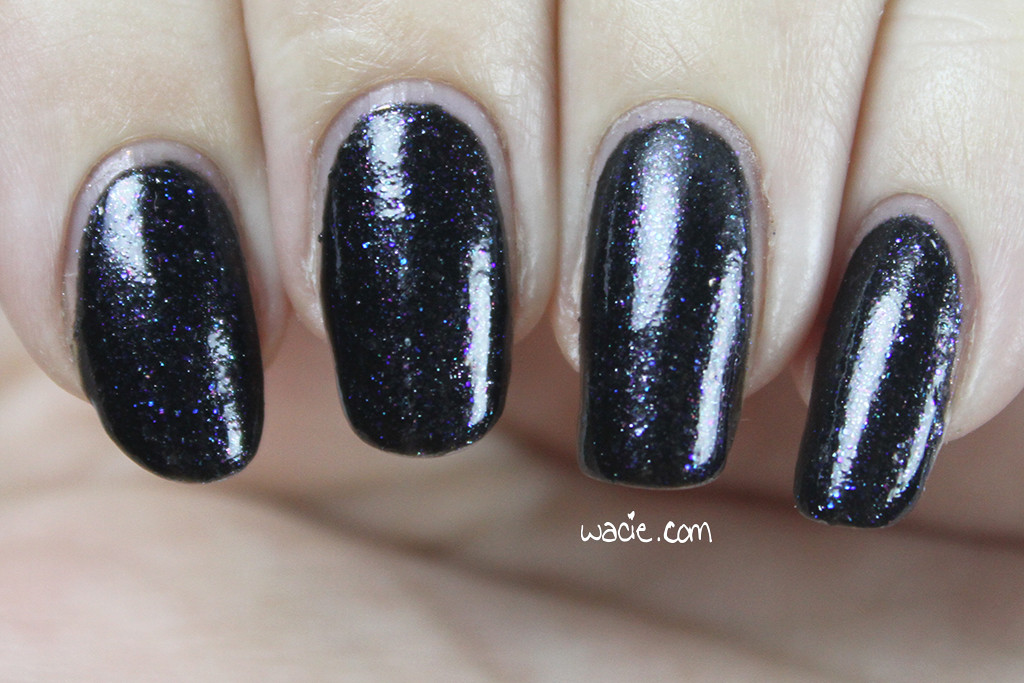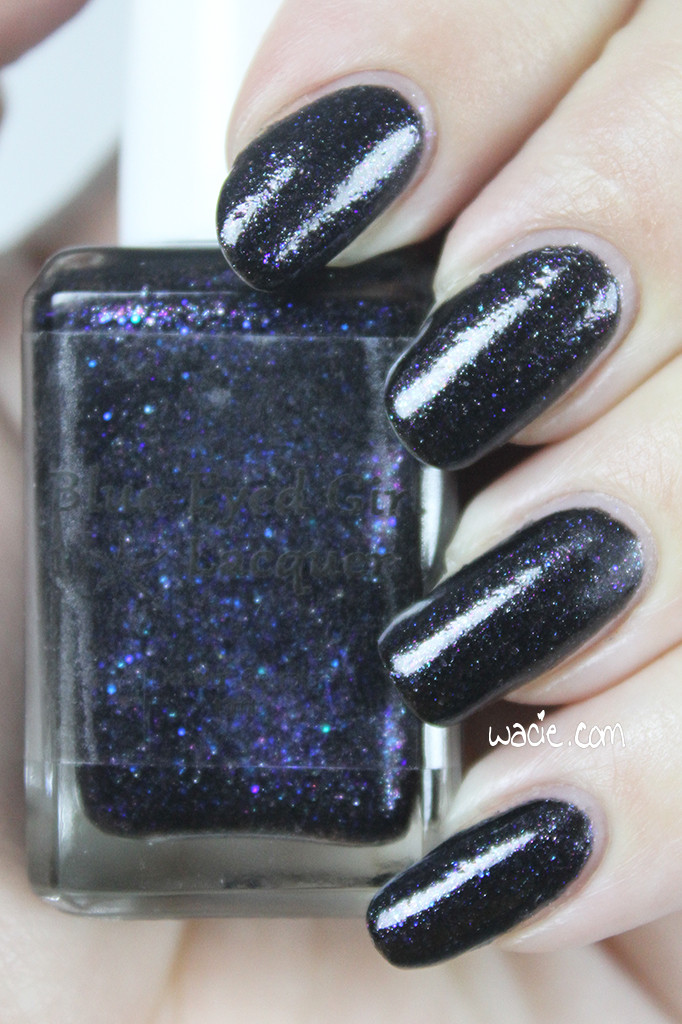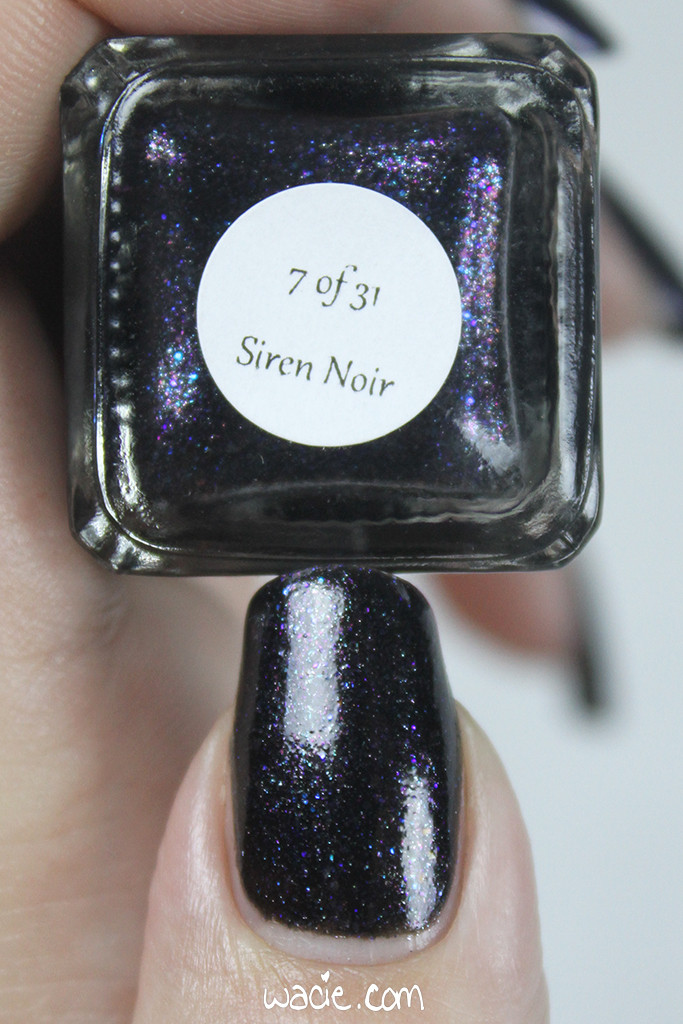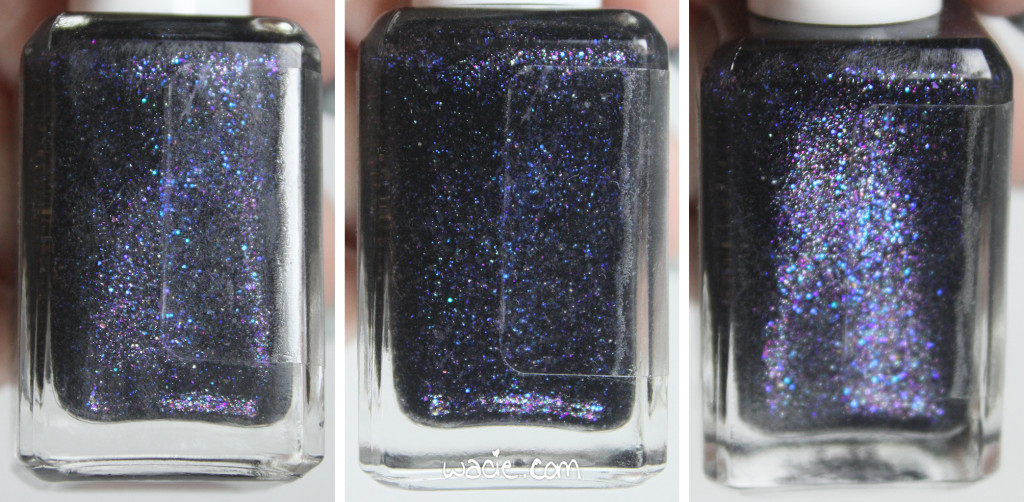 Siren Noir is a black polish packed with multicolored shimmers. Application was easy; while BEGL polishes are meant to be somewhat thick, I feel like this one could have used thinning, though I will say the thickness may be due to age, as this polish is already a few years old. In any case, it wasn't thick enough to impede application, but it did feel a little off. The shimmers are suspended well in the polish, ensuring you get a ton of them when you apply. The polish dries quickly with a slightly grainy finish and a satin finish. I used top coat for extra shine and to help establish the shimmers.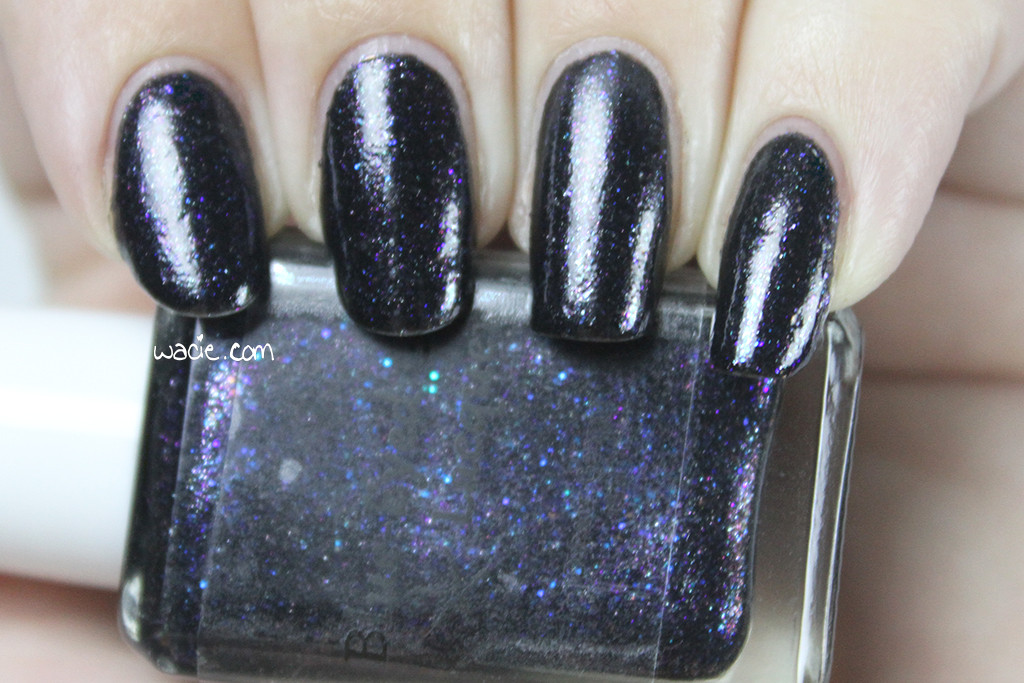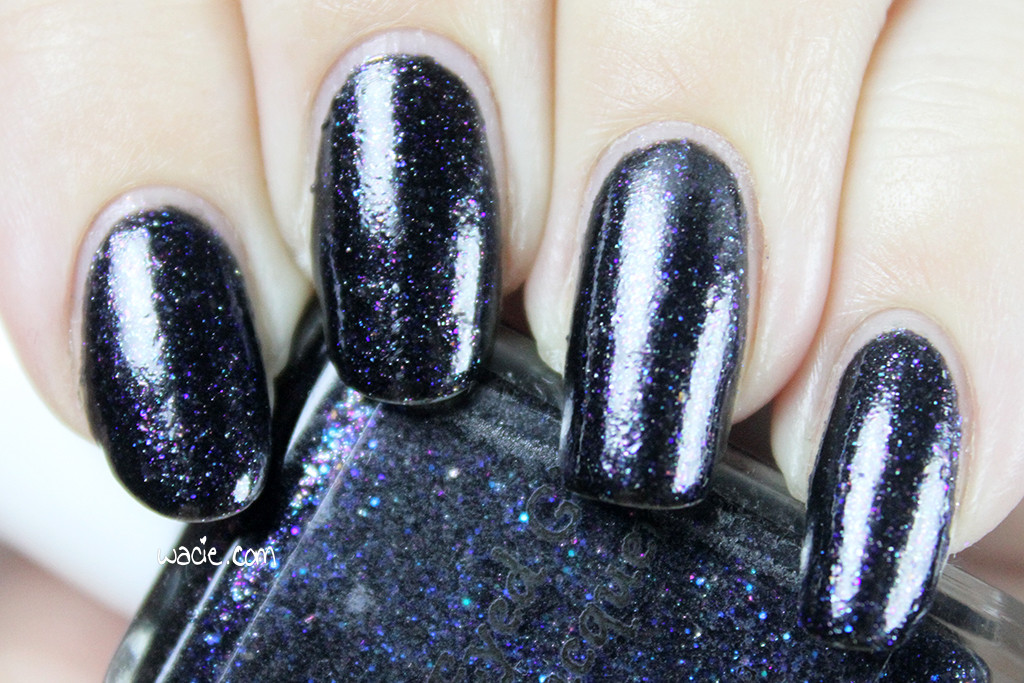 So this is probably the most shimmery BEGL I've used yet. There are so many colors; an iridescent blue seems to dominate, but as you can see, there are reds, greens, pinks, and purples as well. Some of the particles are very fine while others are coarse, which gives it a cool look as well. The amount of dimension and color in this polish — while being a black polish, no less — is just astounding. I never cease to be amazed by what BEGL continue to do with their shimmer polishes.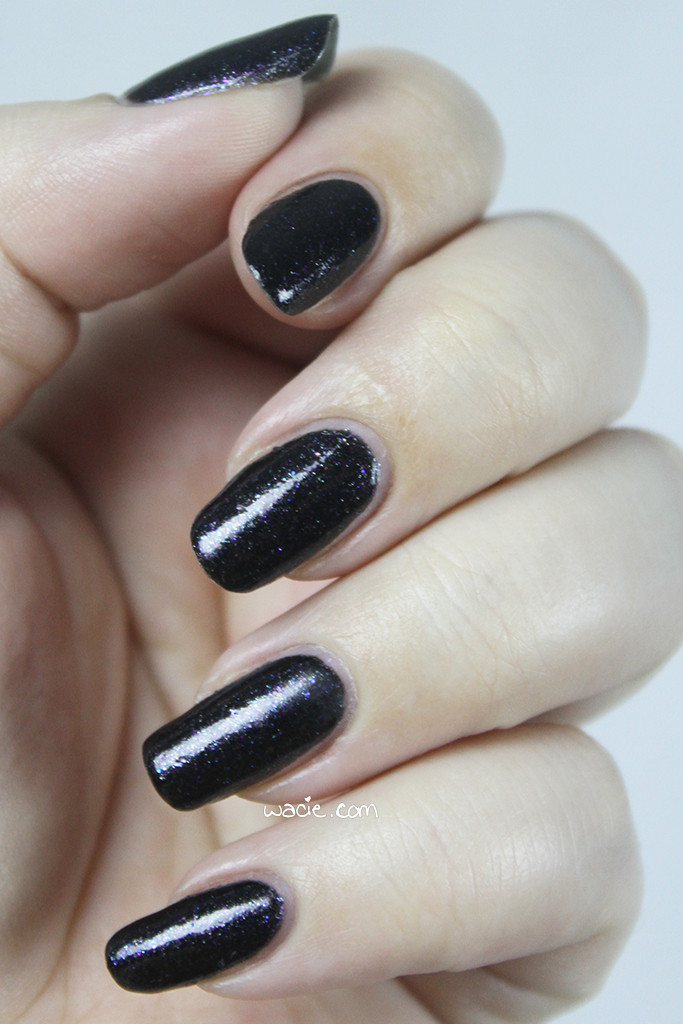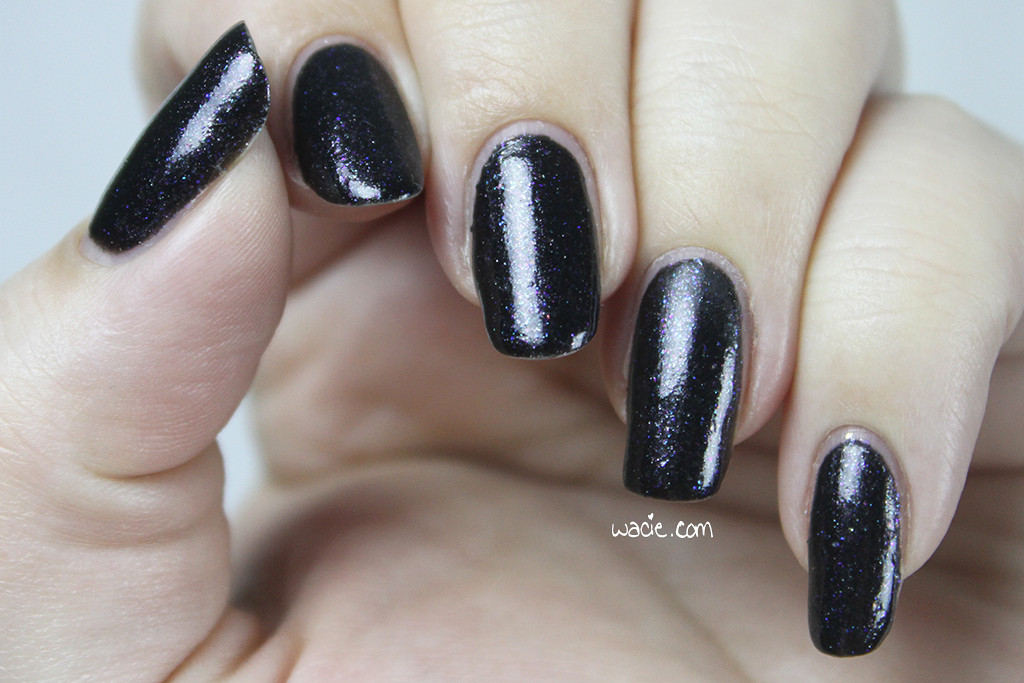 The following photos show Siren Noir in direct sunlight. The black base is a little overwhelmed by the sun's effect on the shimmers. In person, this was absolutely glorious.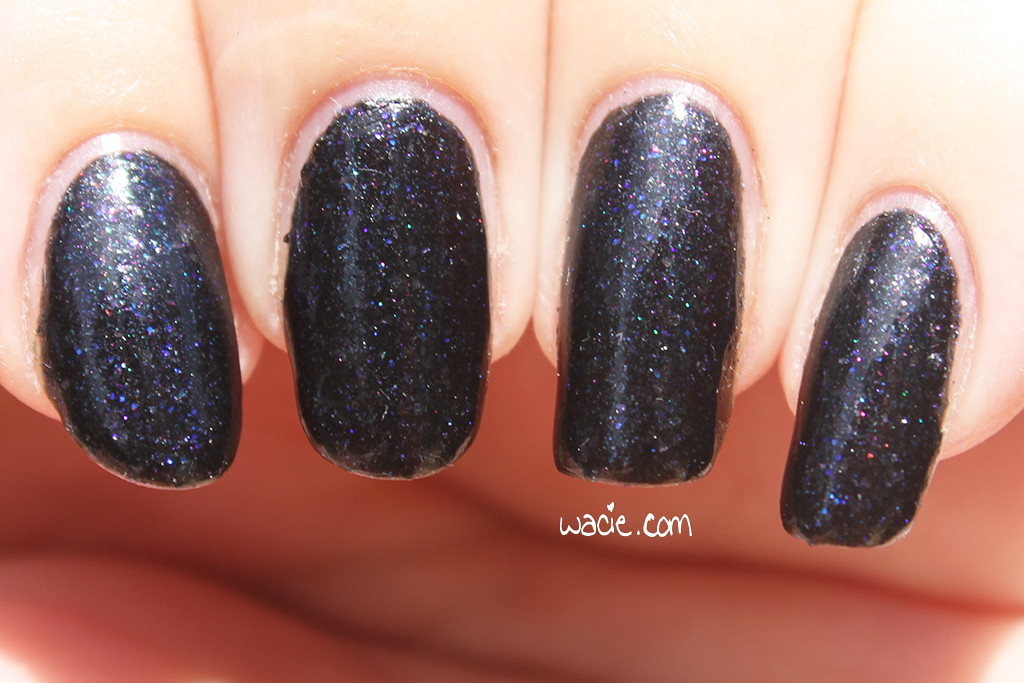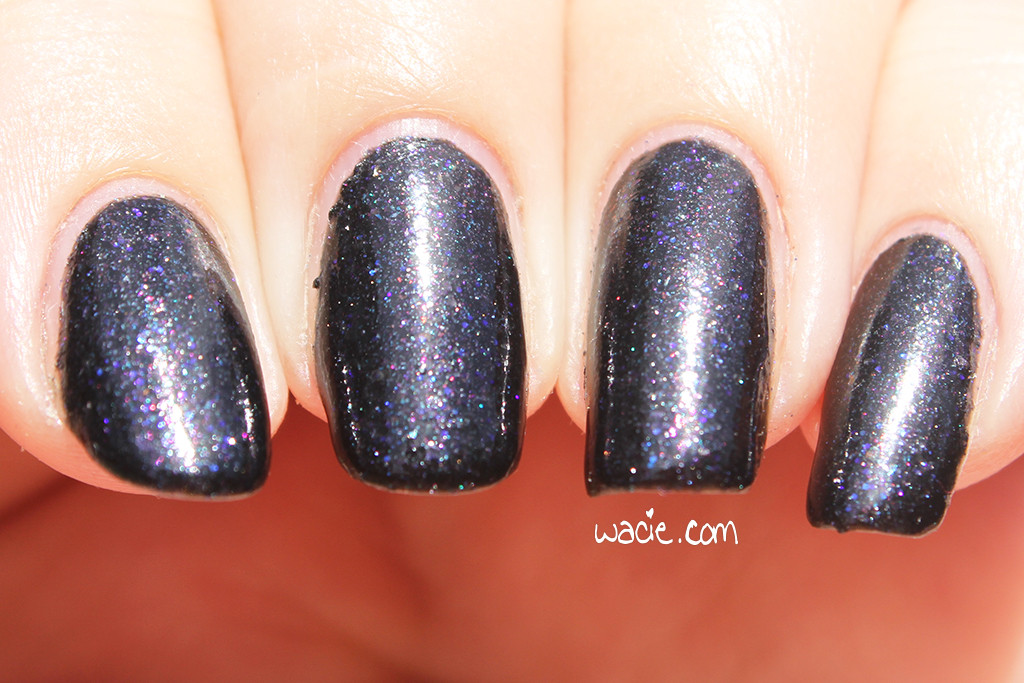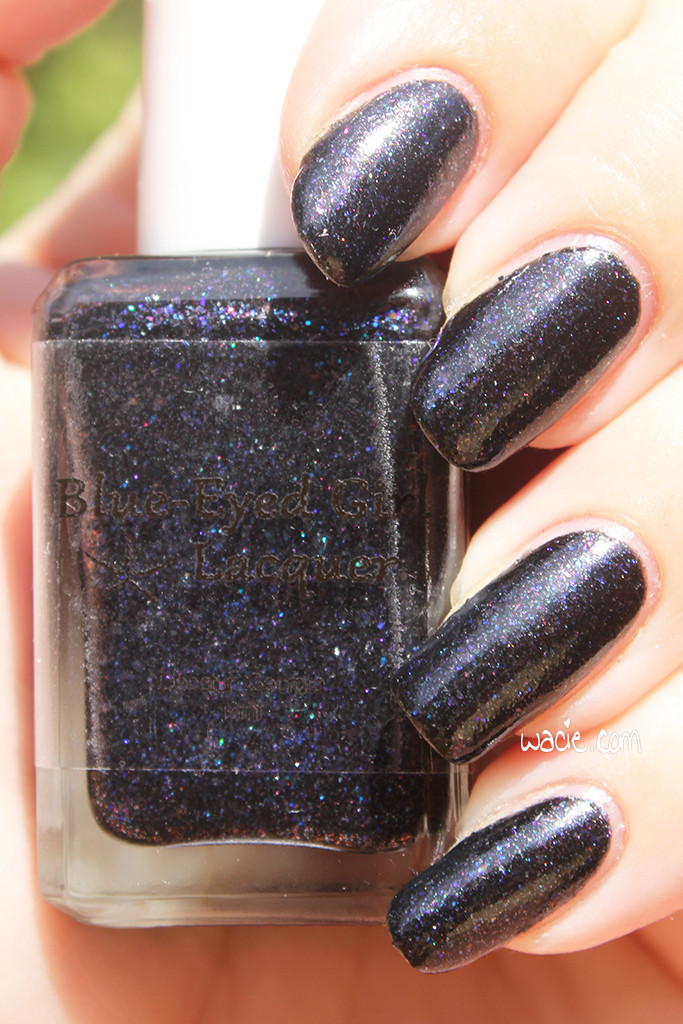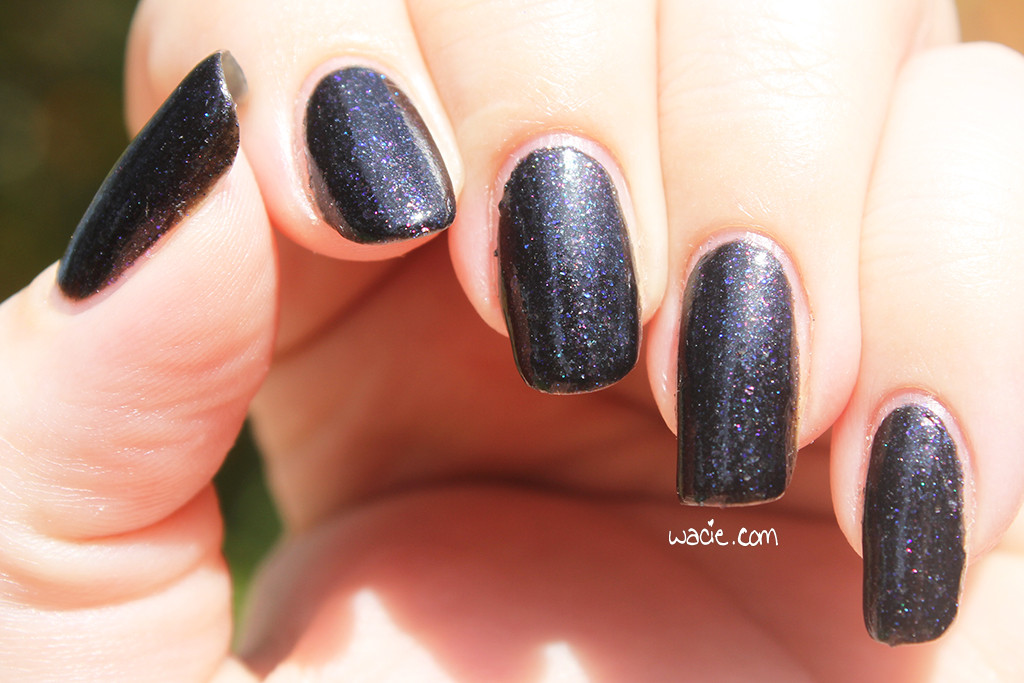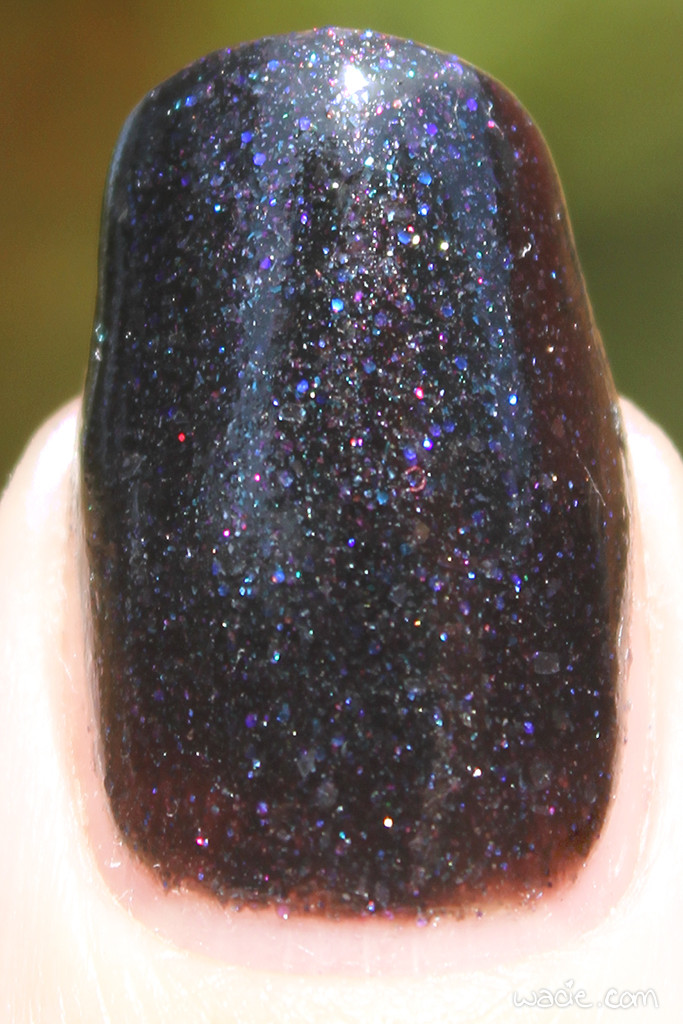 Siren Noir was a limited edition polish from 2013 and is no longer for sale in the BEGL shop. See the BEGL shop for other polishes.
I bought this polish myself.