Welcome back, reader! I'm excited to share today's swatch; it's my first-ever Philly Loves Lacquer! This polish is a box exclusive from a previous Beauty Quartet Box (now called the Magic 8 box), and you may have some trouble getting your hands on it. This is The Best Day of the Year; I'm wearing three coats with one coat of Seche Vite top coat.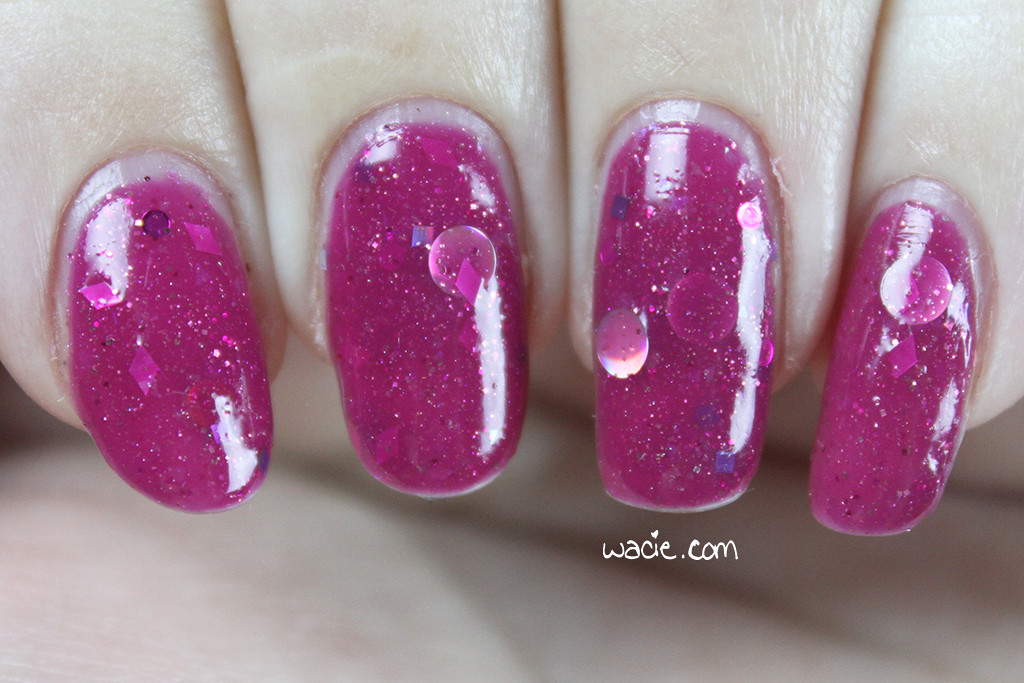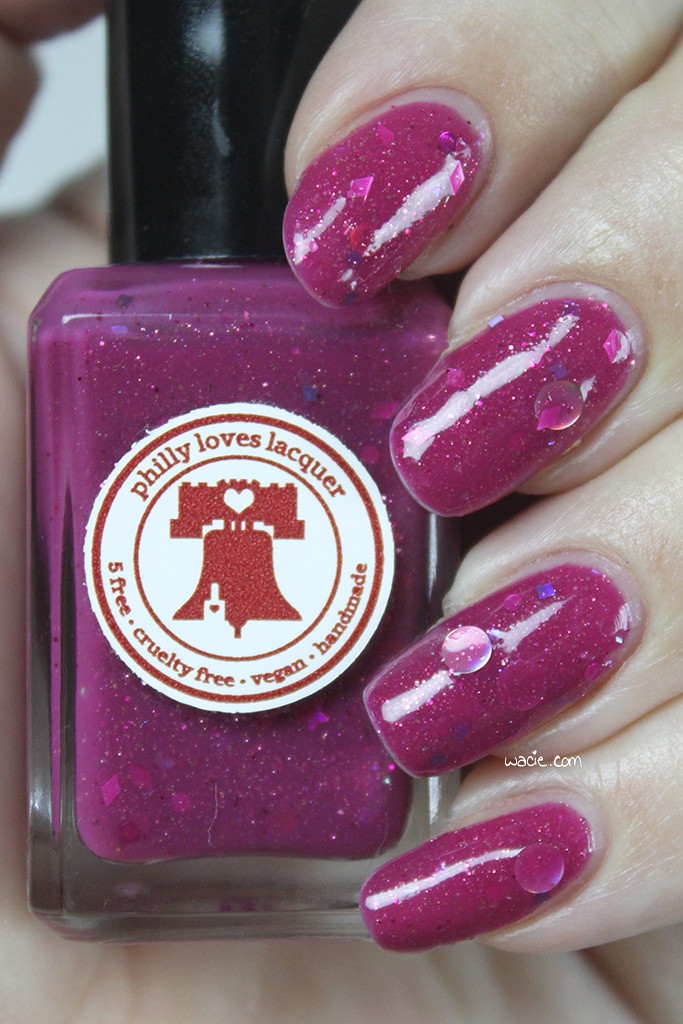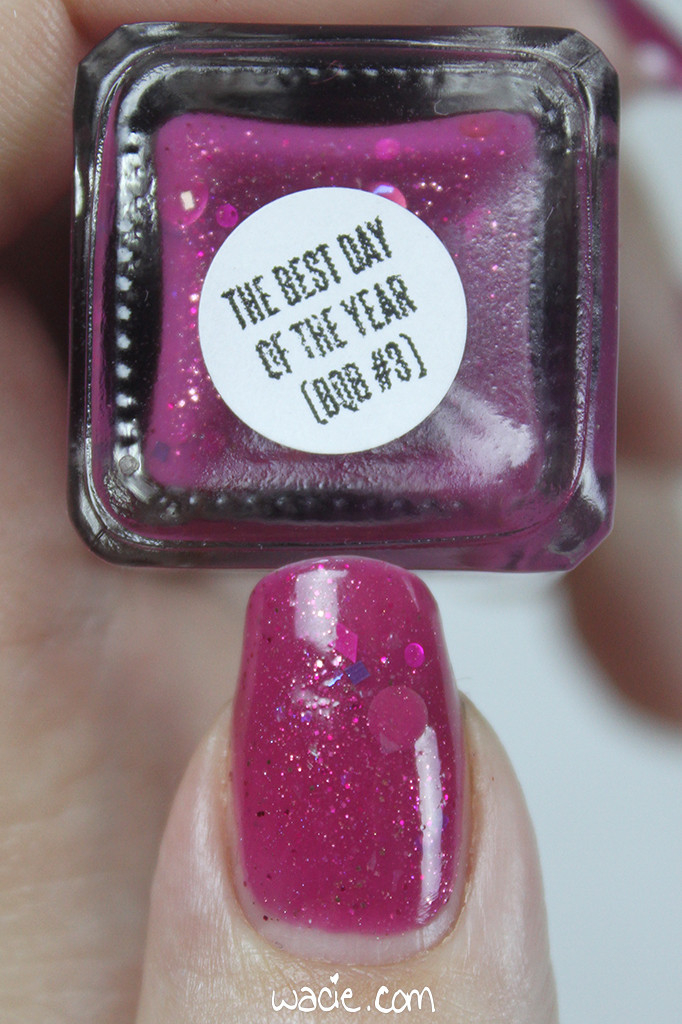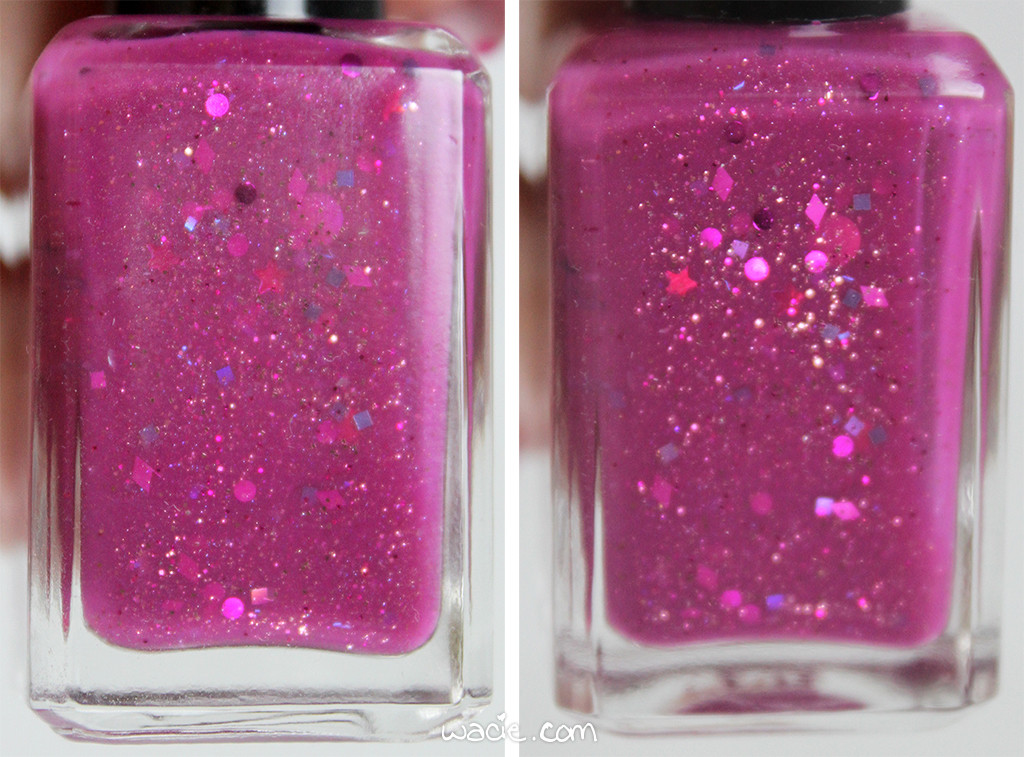 The Best Day of the Year is a magenta jelly with holographic pink and silver glitters in various shapes and sizes. There are large dots, some medium sized shapes like stars and diamonds, and then lots of fine hexes and shimmers. Application was very easy with this polish; it has a great consistency, and it's not hard to get a good mix of glitters on each coat. The large dot glitters are common; I got at least one on each nail. Also, as this is a jelly polish, it will take all three coats to achieve this opacity. The polish dries quickly with a shiny and mostly smooth finish; I say mostly because the dots don't always lie flat on the nail. I added top coat for extra shine and protection.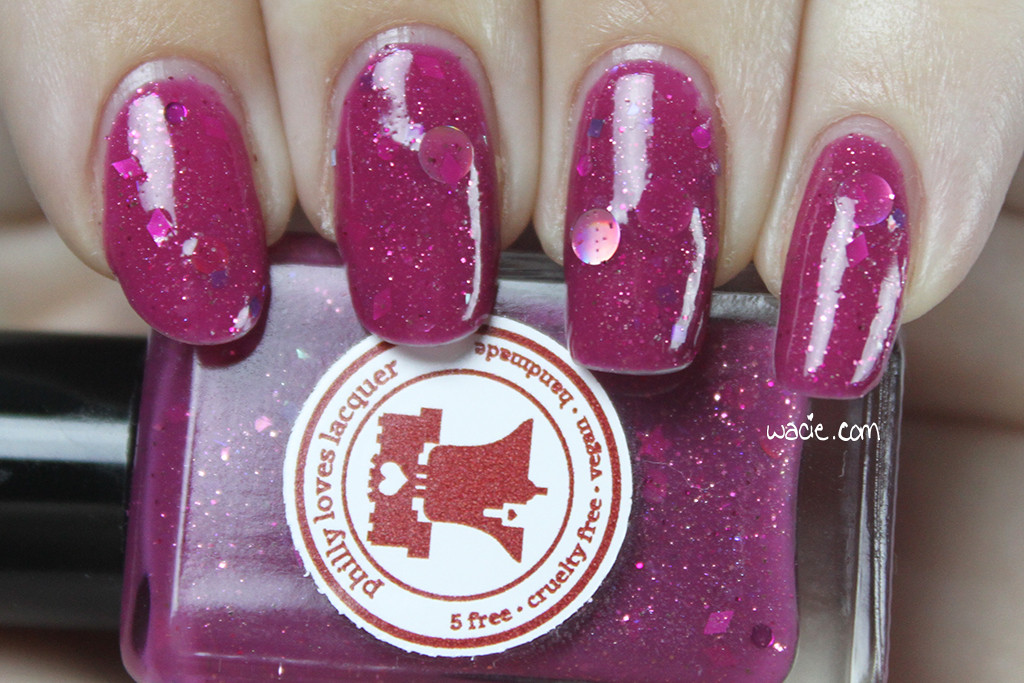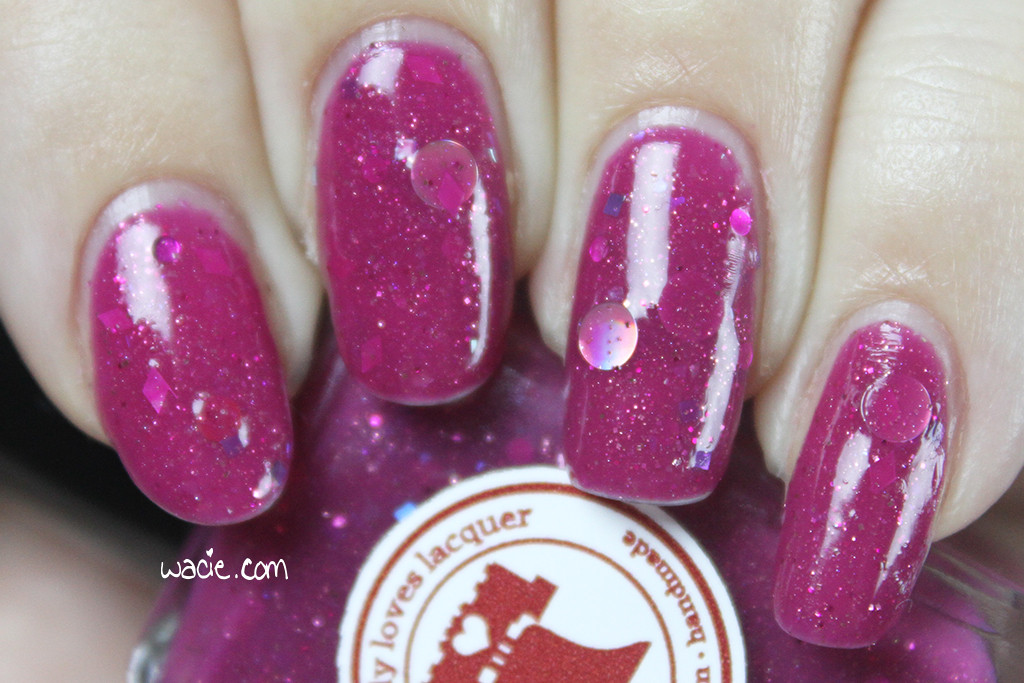 My favorite thing about this polish is the jelly; it's a rich, lovely shade. The jelly consistency, too, is just right; it's perfectly squishy, building opacity but never disguising the glitters. The glitter mix is just the right combination for the jelly, too; everything shines beautifully together. This polish is very well done.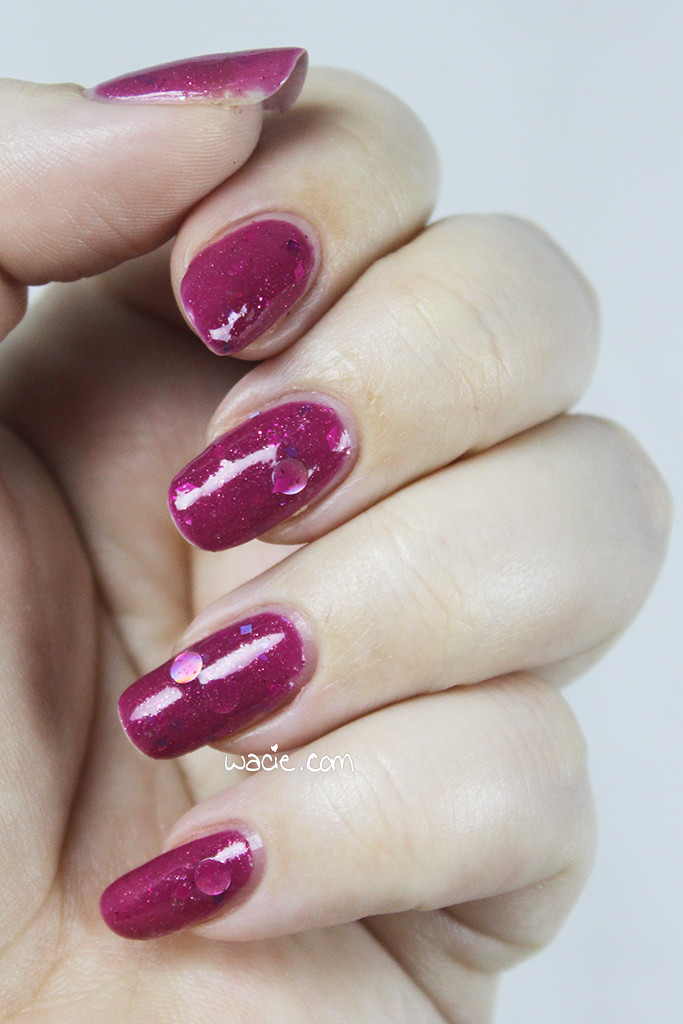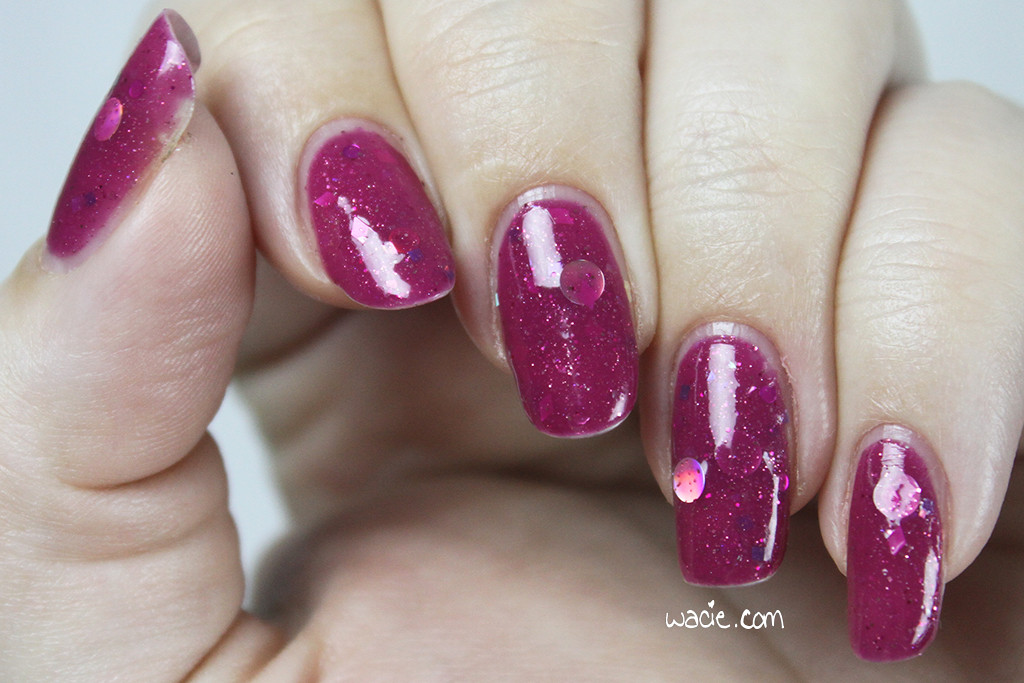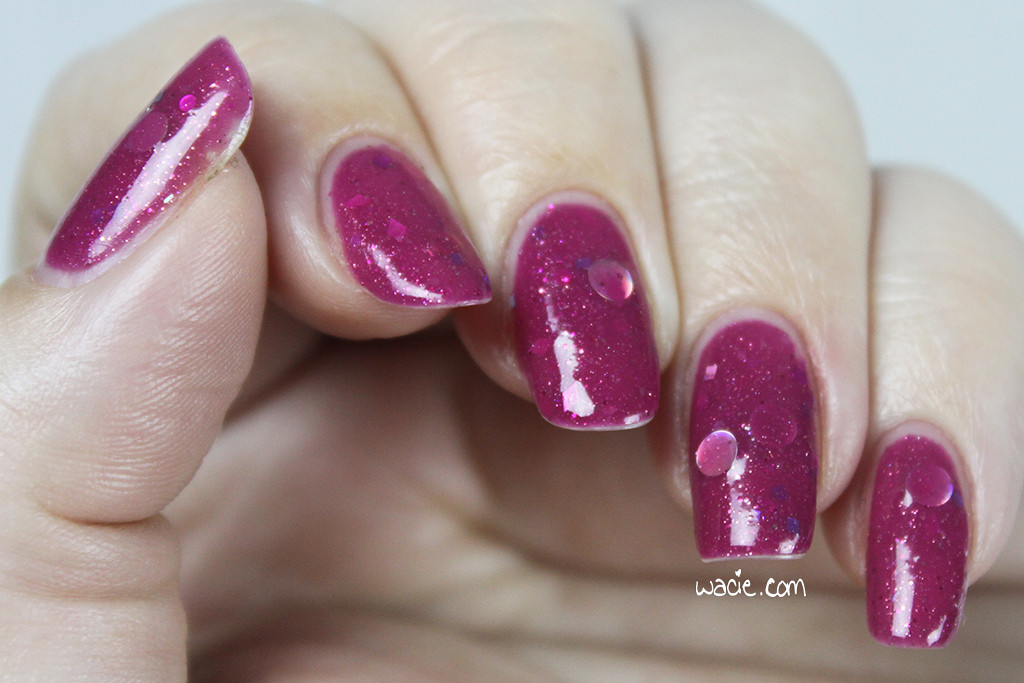 Unfortunately, it rained on the day I took these photos, so there are no sunlight shots, which I really regret, but I know this polish would be a stunner in the sunshine.
The Best Day of the Year was a box exclusive from 2015 and is no longer available. Other Philly Loves Lacquer and the Magic 8 box are available from their website.
I bought this polish myself.