Hello, reader! Today's polish is a stunner, but it was also very hard to photograph. Ever get a pink so hot the camera loses it? This is one of those. Say hello to Blue-Eyed Girl Lacquer's Sirène Fatale; I'm wearing three coats with one coat of Seche Vive top coat.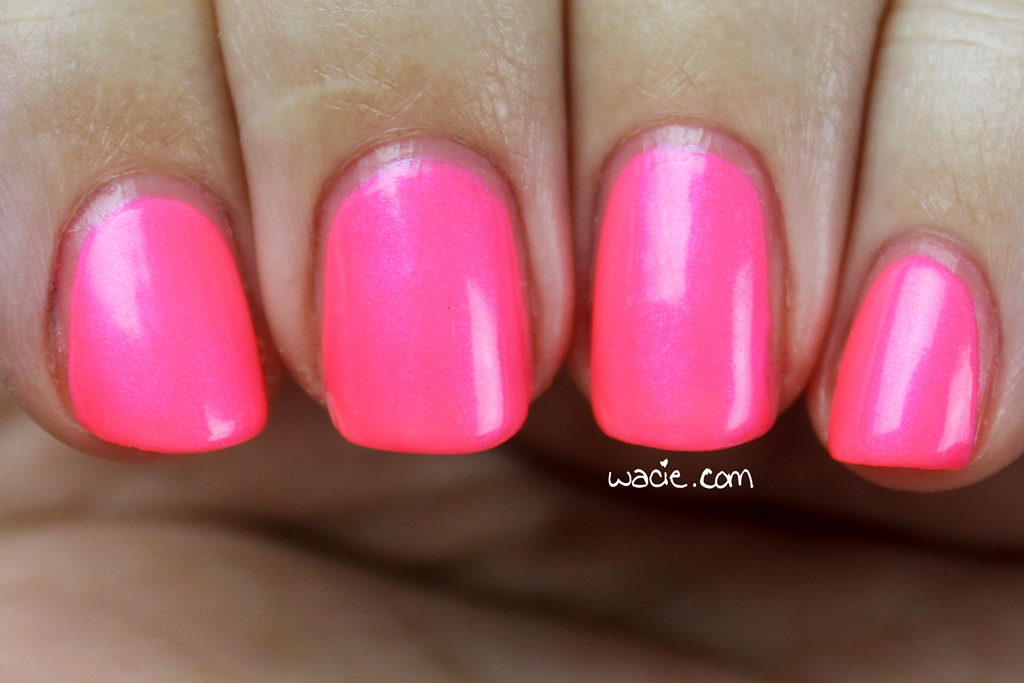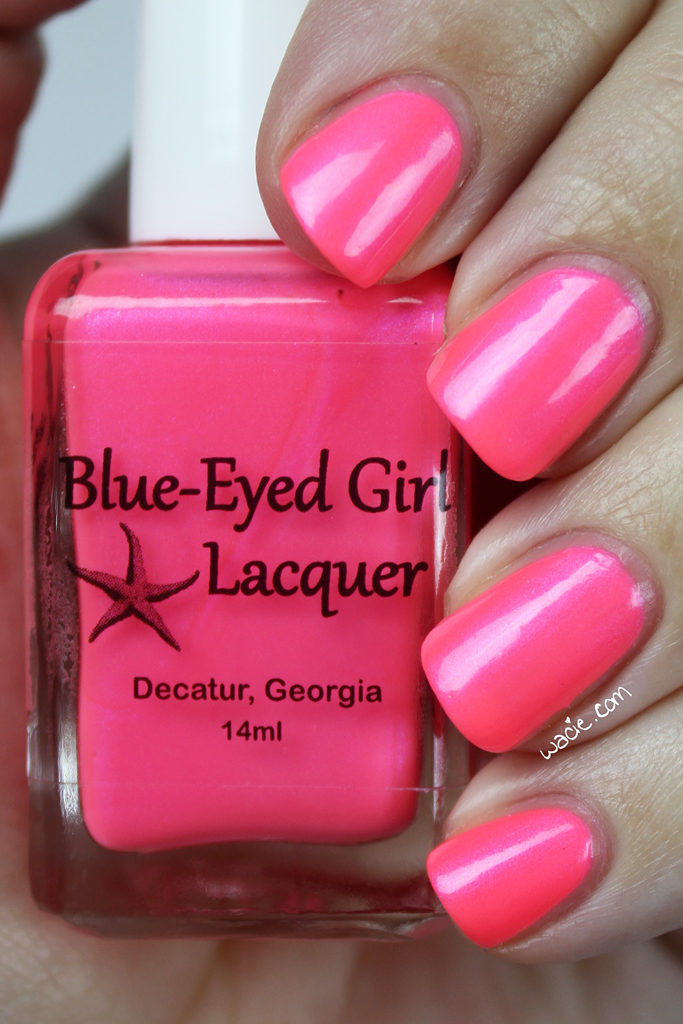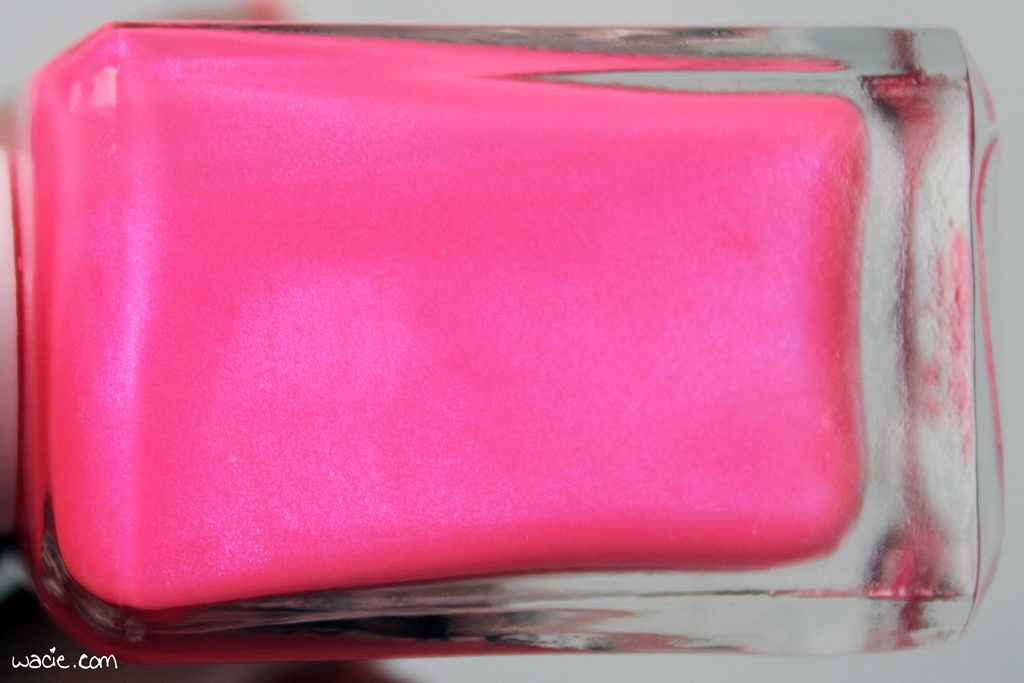 Sirène Fatale is a neon pink polish with a fine blue shimmer throughout; unfortunately, the shimmer pulls purple in my photos. Application was very easy; the product consistency was excellent and I had no issues with coverage. It dries with a satin finish, as neons tend to do. I used top coat for extra shine and protection.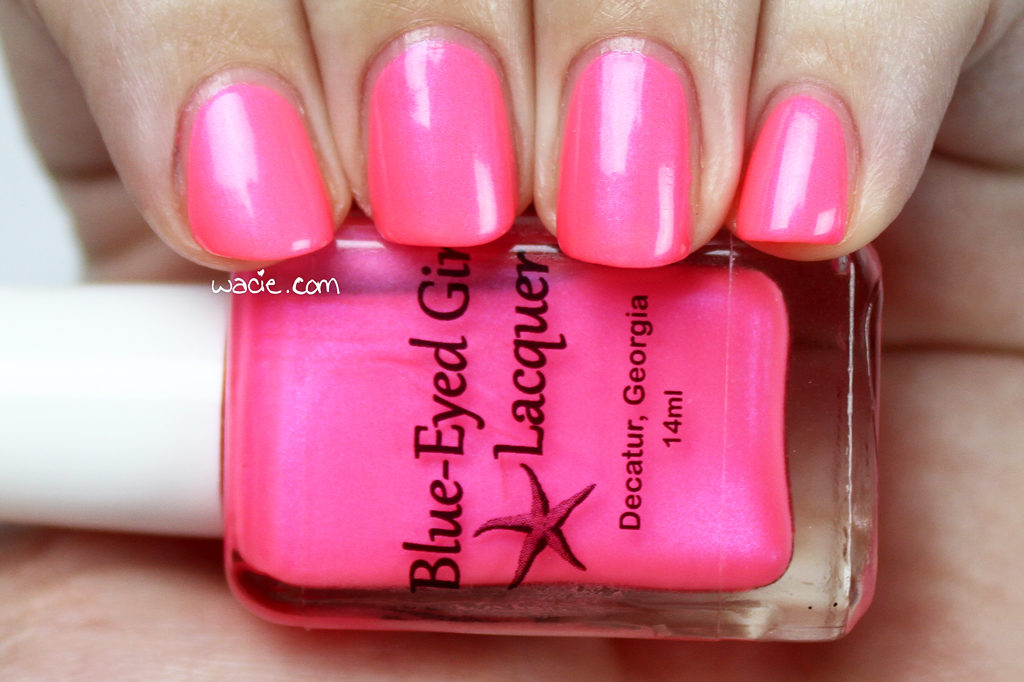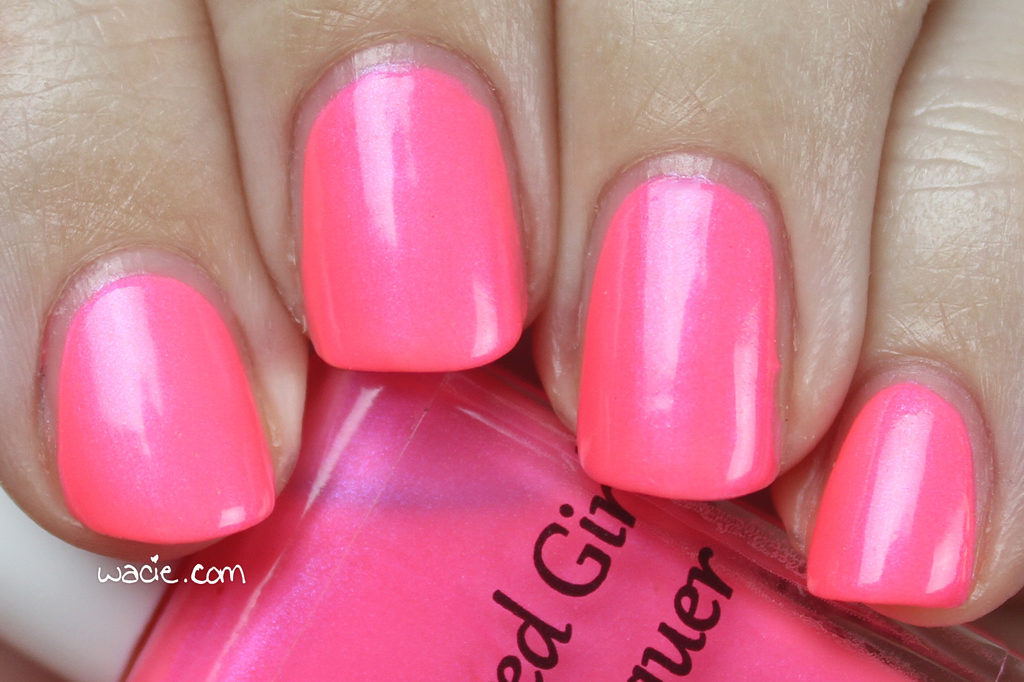 I love a good neon pink, and I'm really sorry I couldn't do this one justice in photos. It's so much brighter than it looks here, and the shimmer is so much more intense. It's got all the hallmarks of a bright neon, otherwise; look how tan my fingers look. Sunlight photos were even worse, believe it or not. The color came out all washed out and completely unlike real life. It's kind of fun how much of an enigma this polish is, like you have to see it in person to really see it.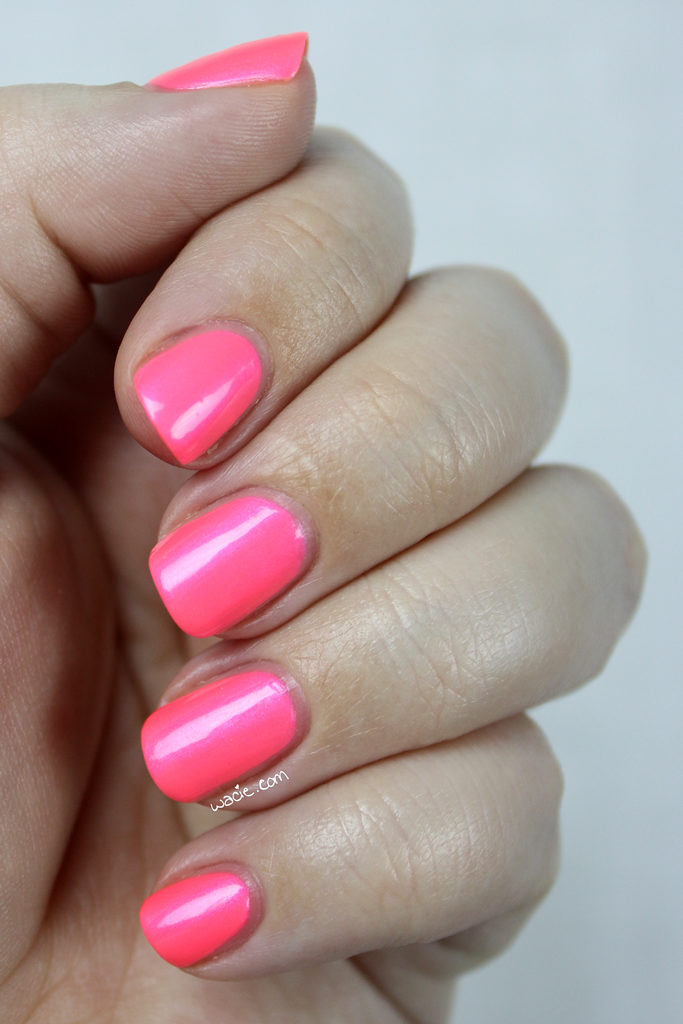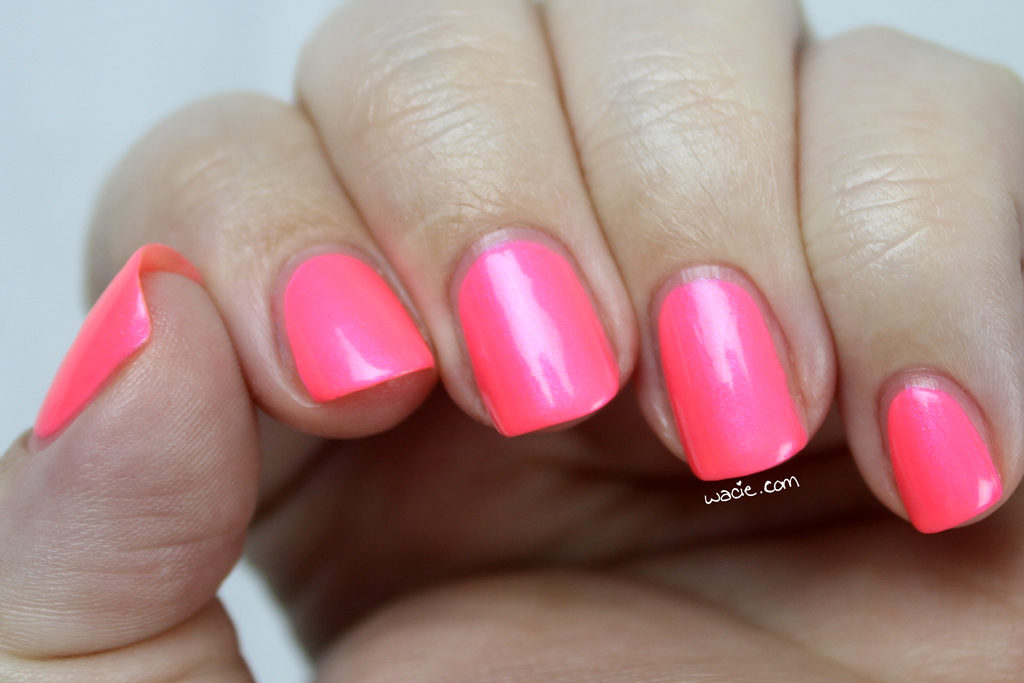 Sirène Fatale was a limited edition polish and is no longer available. Other BEGL polishes are available from their online store.
I bought this polish myself.