Hello! Swatch Saturday is late today due to website maintenance. If you were here earlier and the site was down, I apologize. That said, Swatch Saturday is digging into the rest of Blue-Eyed Girl Lacquer's 2013 winter collection. Yeah, I know. It was 80 and sunny and springtime now, but here we are. This polish is called Snowfall at Dusk; I'm wearing three coats with one coat of Alter Ego's She Shines top coat. Also, that's lotion stuck in my cuticles. Sorry.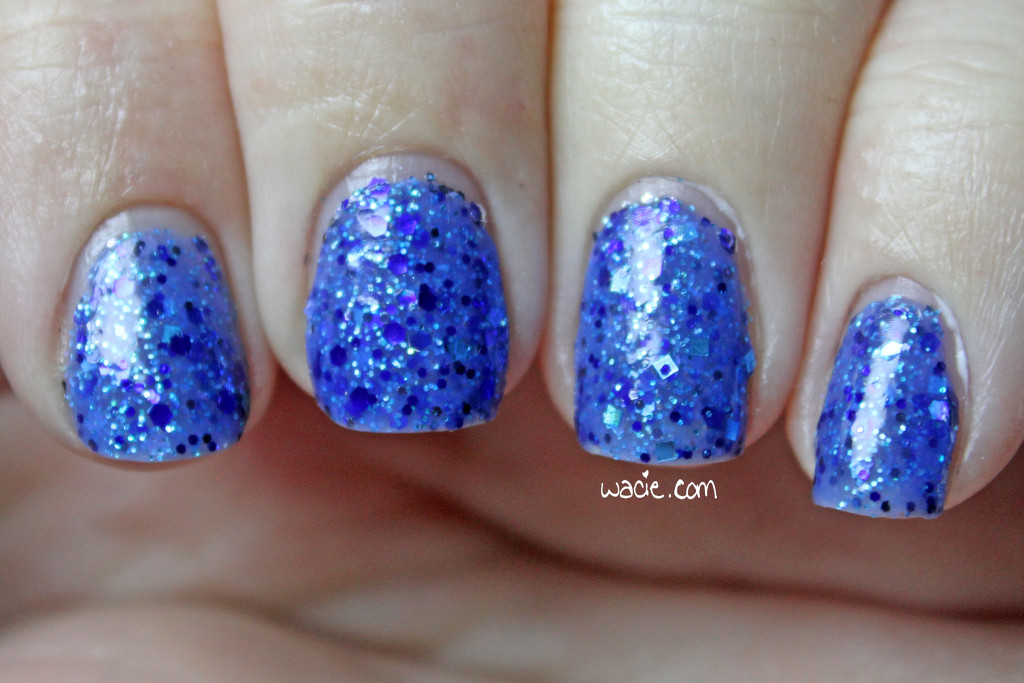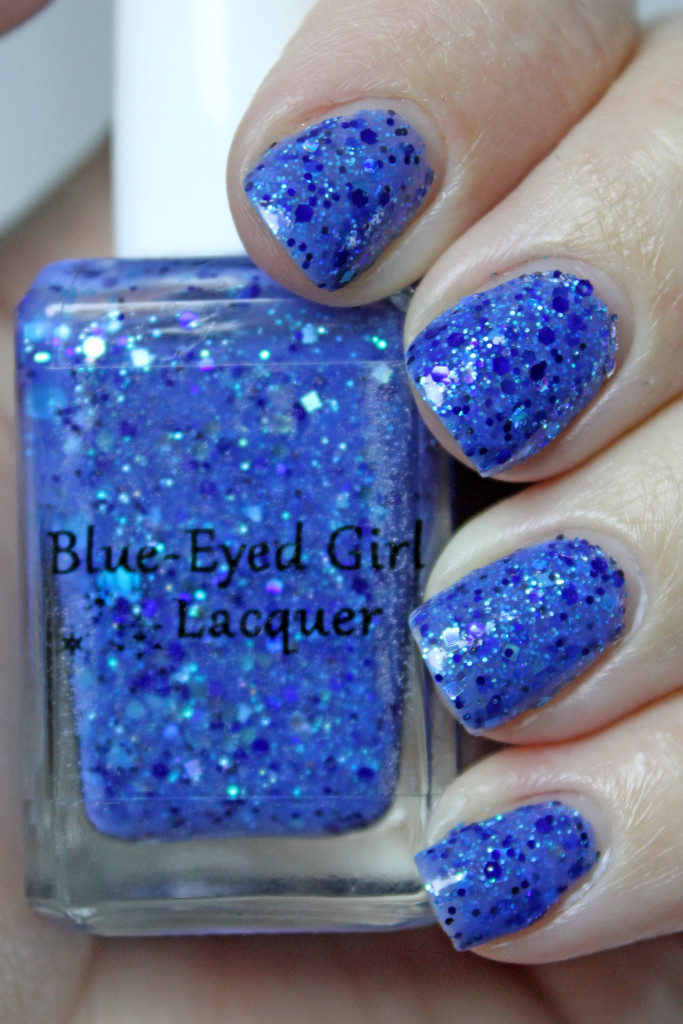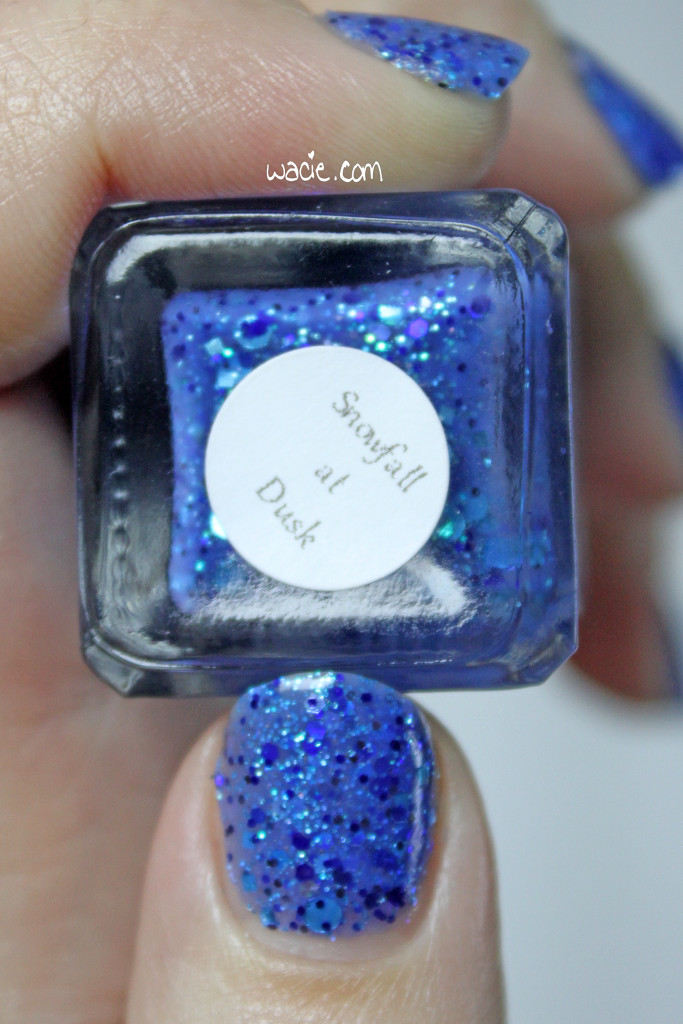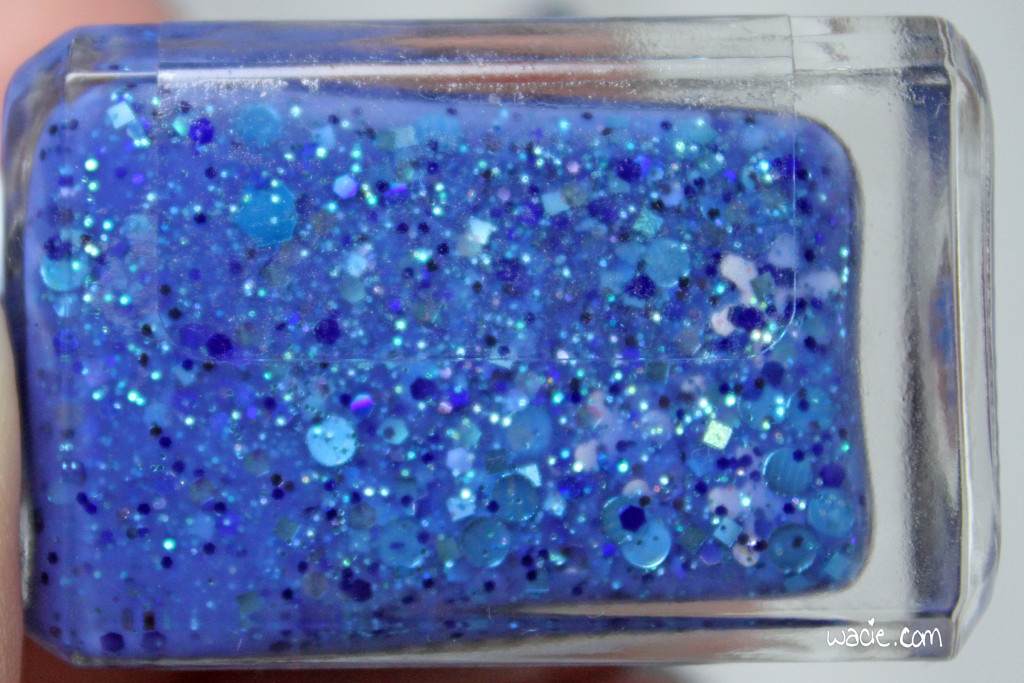 Snowfall at Dusk is a cornflower blue jelly with various shades of blue glitter in hexes, dots, and squares. There are also white snowflakes in the bottle, though I didn't get any on my nails. The formula was fantastic; the glitters and the color apply easily and evenly over the nail. It dried quickly. It dried completely smooth, even before top coat. The jelly is a great translucence; you can see all the glitter through all the coats. It's a fun and easy polish to put on and wear.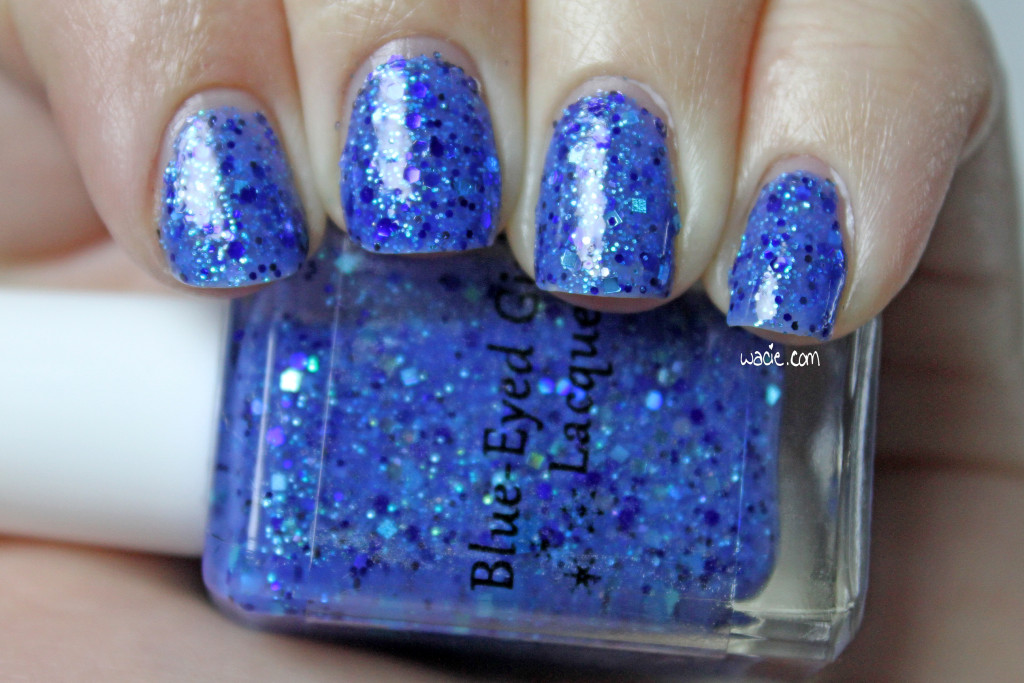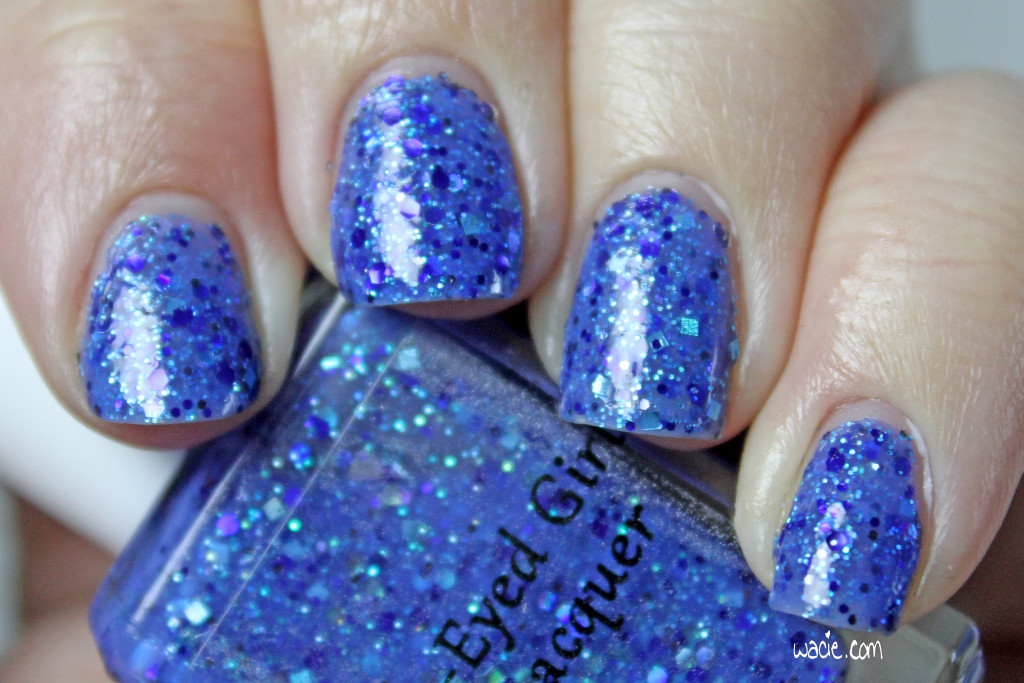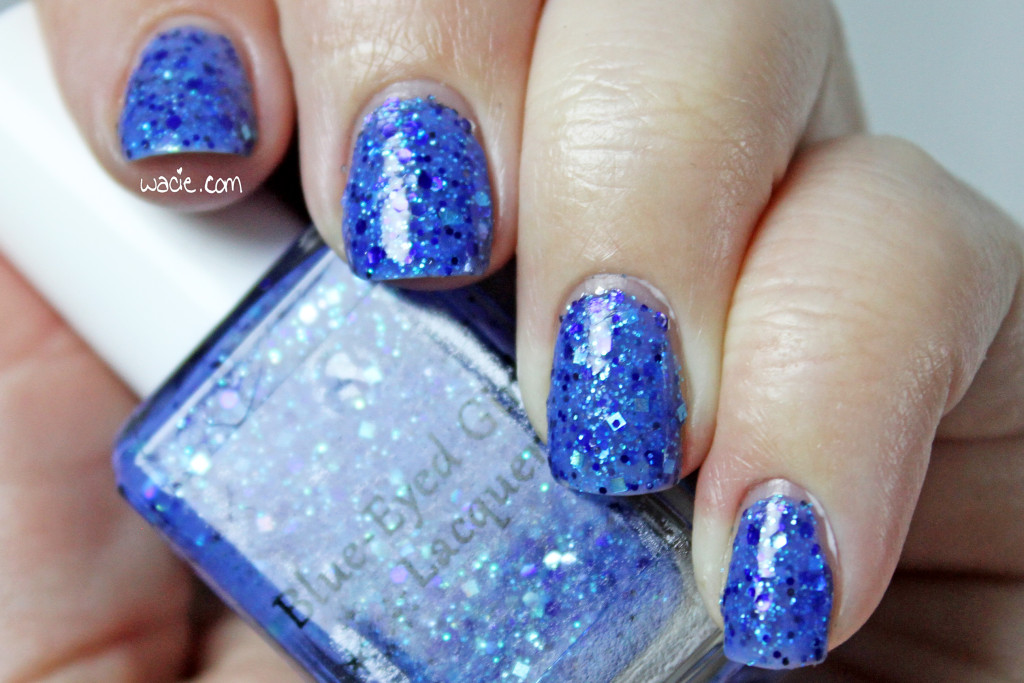 I really like this polish. I love the blue winter motif, because it's seasonal without being holiday festive. Blue is also a pretty cheerful color to me; sometimes winter is just so gray and dreadful and any pop of color, even one this soft, is a welcome sight. This polish says to me "Hey, it's cold and wet and you're miserable, but we're gonna get through it". That said, winter in Florida is over and I could not be happier.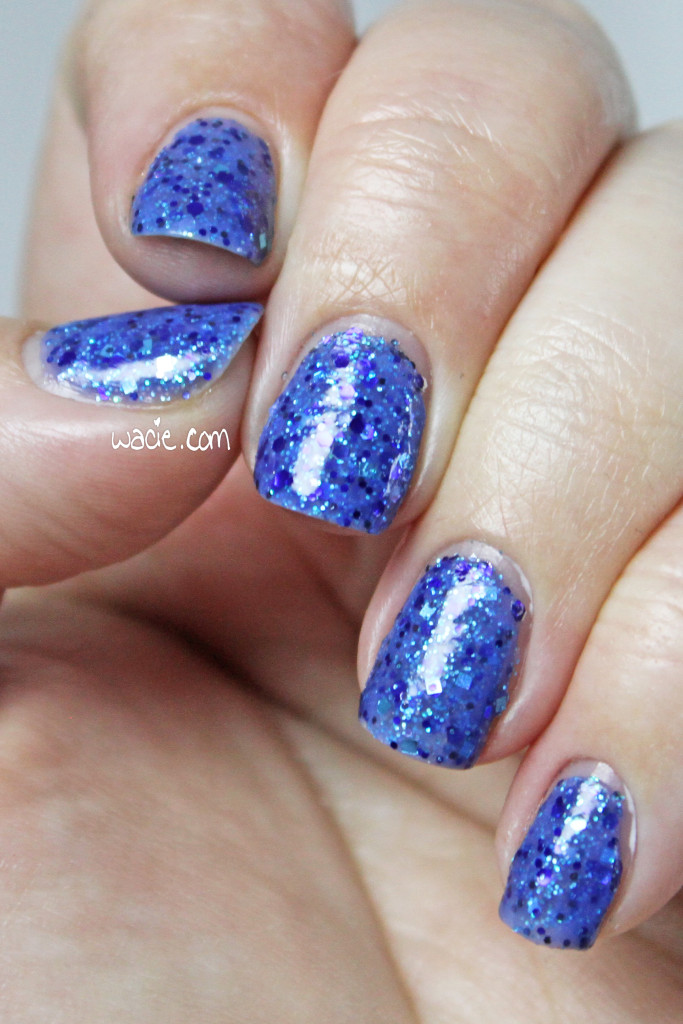 I even got some pics in the sunshine! This polish almost looks like it wants to melt out here. The jelly is beautiful; you can see right through it. The glitters shine so well. Glitter in direct sunlight in the best thing in the universe.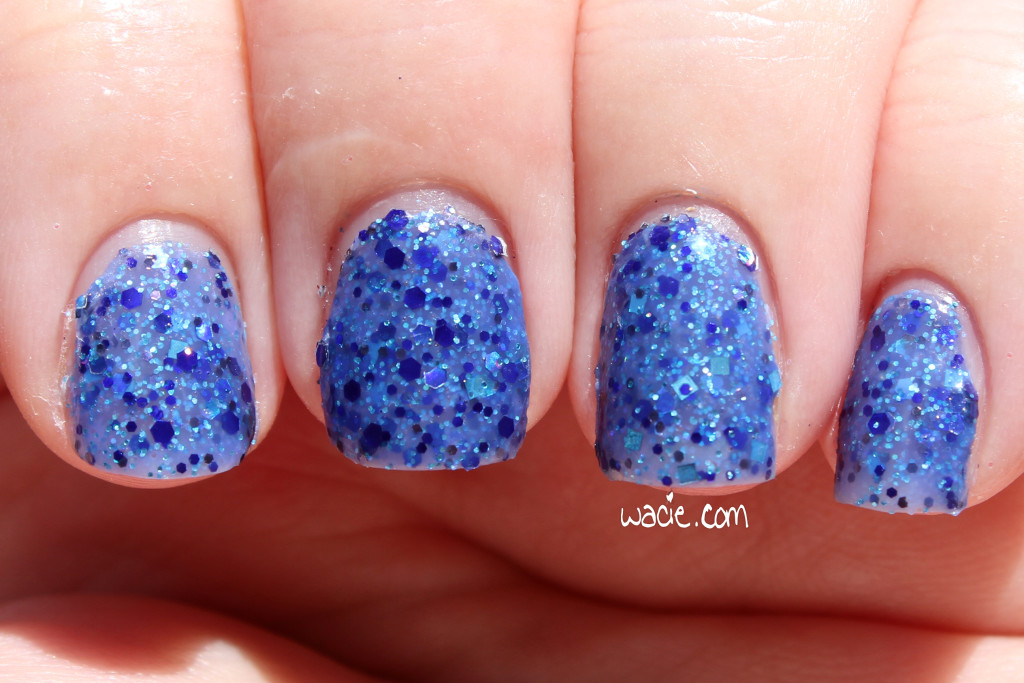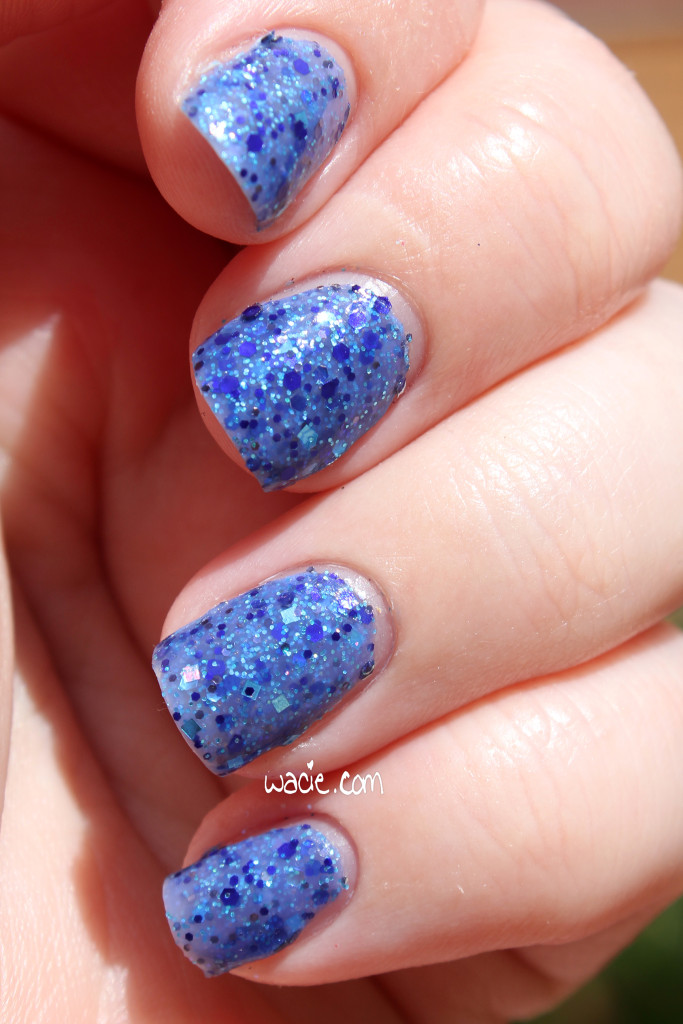 Snowfall at Dusk has been discontinued, but BEGL's most recent winter collection is still available in their shop.
I bought this polish myself.