Swatch Sunday comes to you in a more timely manner today. I'm excited to show you California Stop from Emerald & Ash. It's from their textured Road Trip collection. I'm wearing three coats without top coat.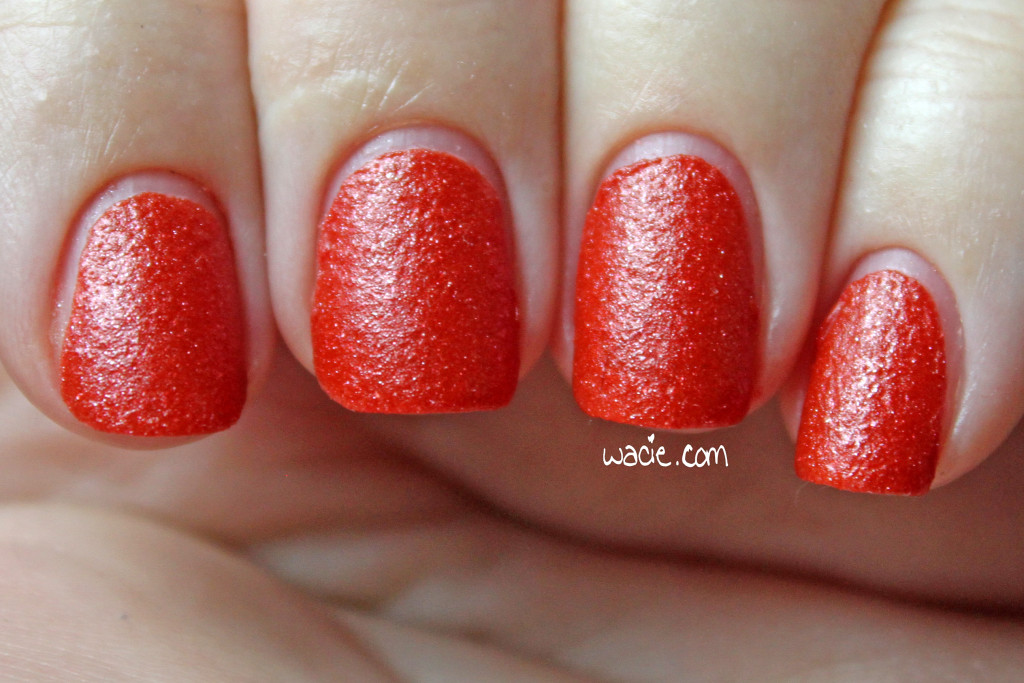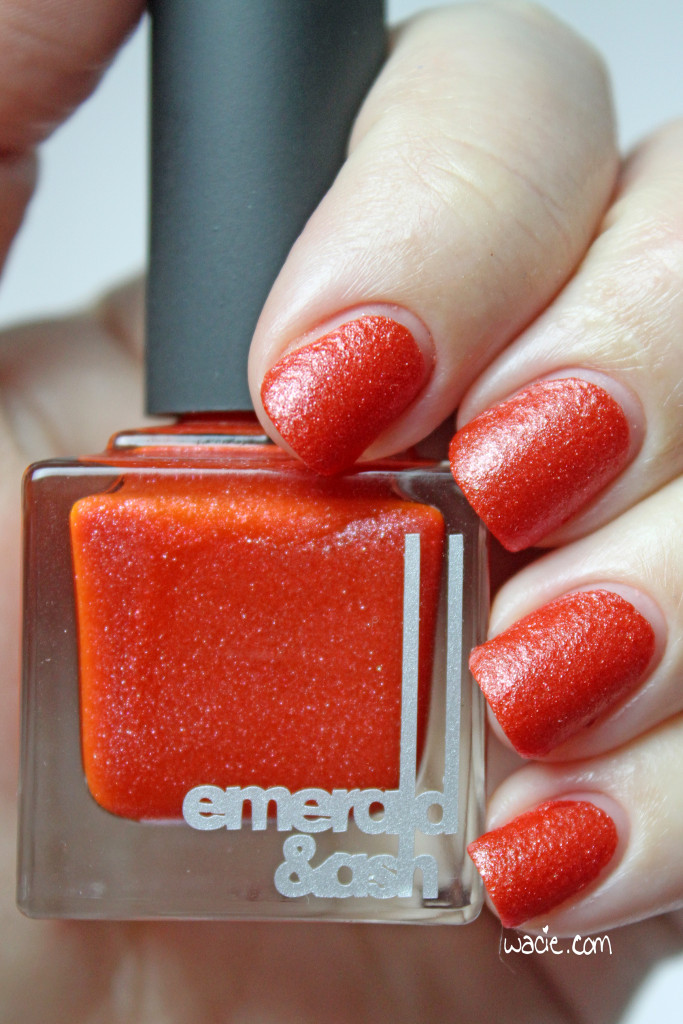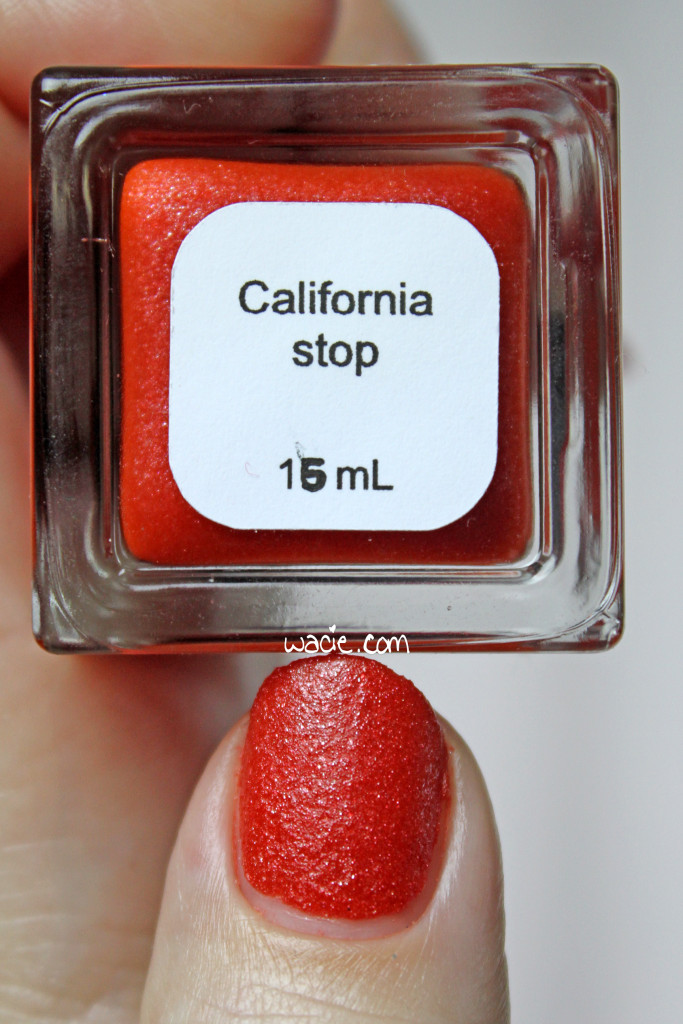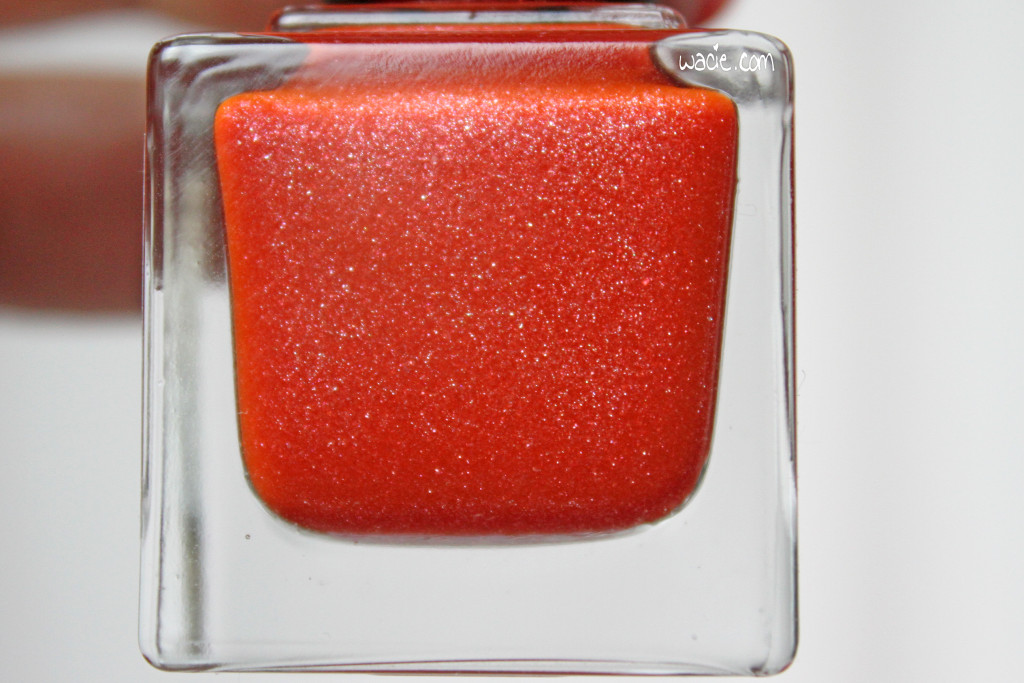 California Stop is a brick red jelly with shimmer and reflective silica beads; the silica beads are what gives this polish its texture. The texture is fine and still pretty smooth to the touch. I thought the drying times were good; my nails were bathroom dry in about fifteen minutes. Applying it was tricky; with all the beads and reflective goodness in it, the brush widened quite a bit, and was wider than my smaller nails. This made application on my thumb really nice, but made a mess on my pinky. I don't blame this on the polish, just on my small hands. I got perfect opacity in three coats, though those who use lighter coats may need more.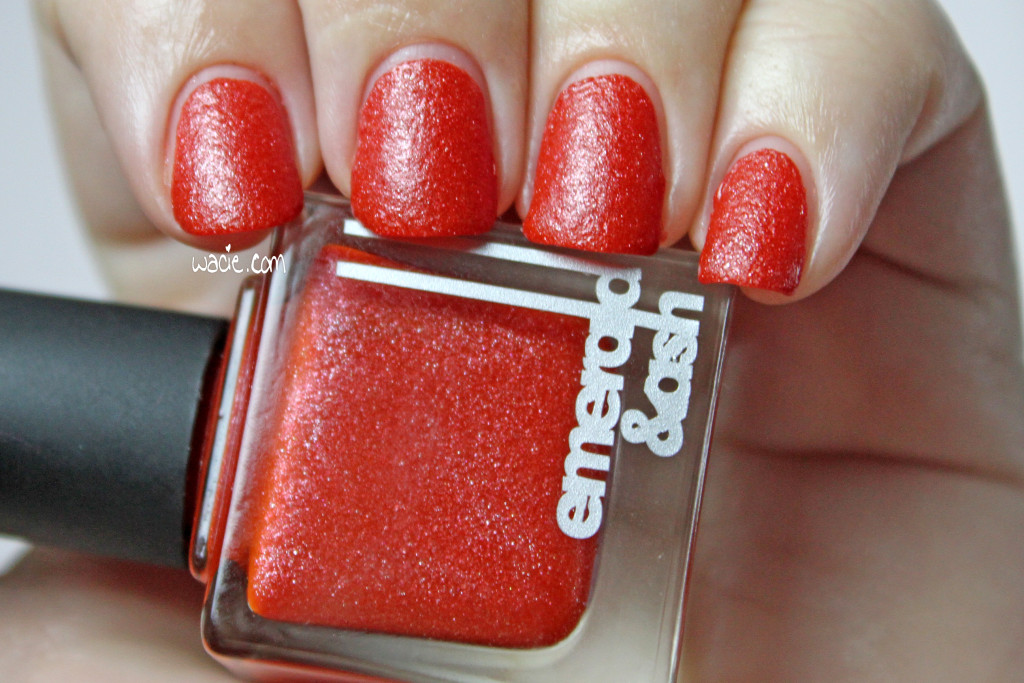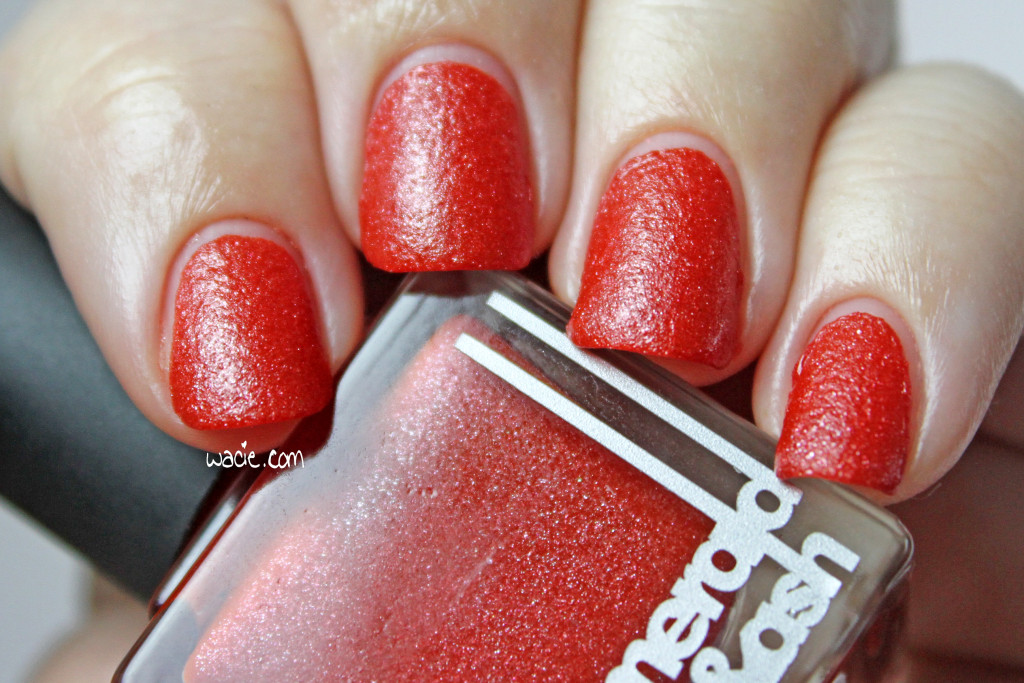 Inspired by the ever-present red stop sign, this color is the exact shade of sun-aged red found in signs all over my neighborhood. To me, it evokes childhood memories of being in the car with my mother, driving around in my grandparents' suburb, seeing the faded signs, the palm trees in every yard, and the sun in my eyes. Now that I think about it, that car was the same color as those signs.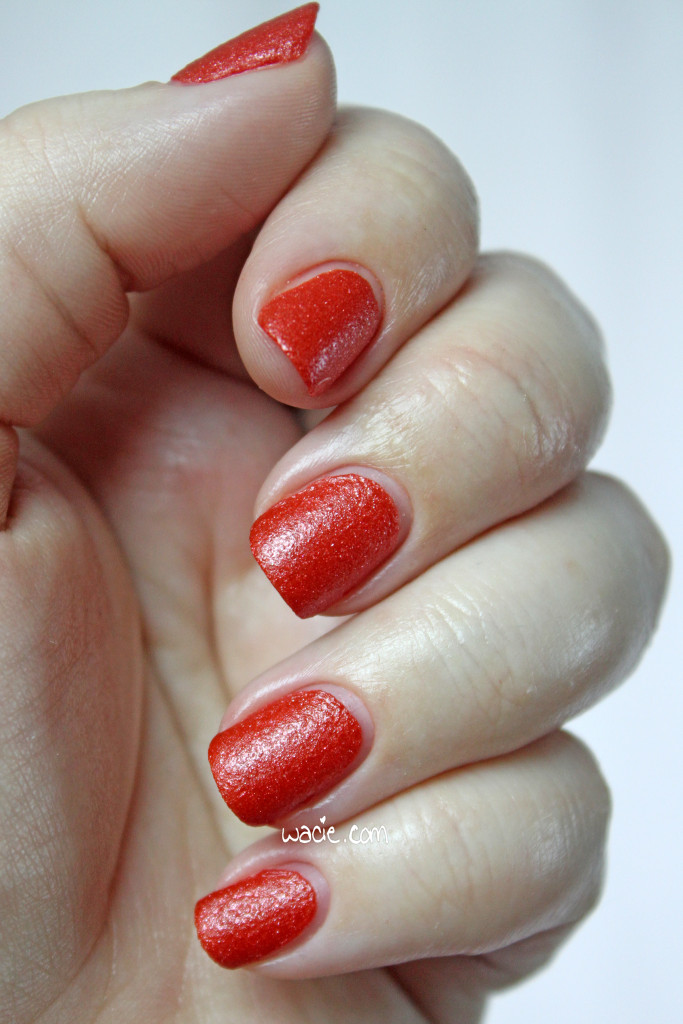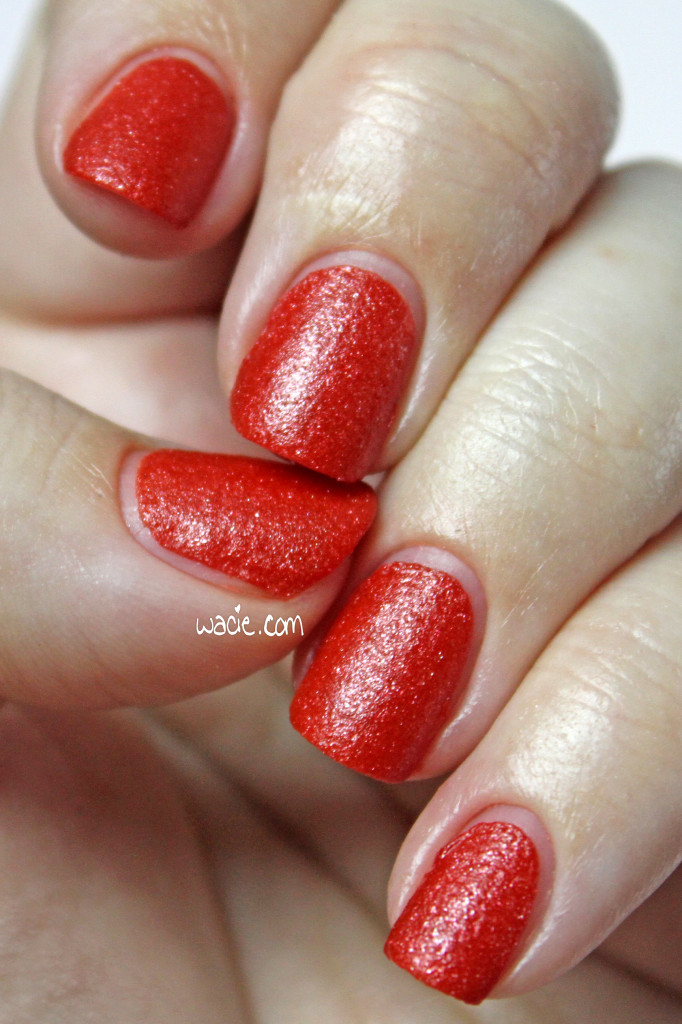 The polishes in the Road Trip collection were the first textured indie polishes I'd ever seen, and I just thought they were really cool. They aren't as coarse as mass-market textures, and they are beautiful in their shimmery monochrome simplicity. Also, at the time, I was getting ready to embark on a two week long road trip with a friend, so I was all about road tripping. Unfortunately, I wasn't able to get any of the polishes until recently, and by then, three of the seven were out of stock. It's a shame, because there really isn't anything else like them in my collection.
The reflective effect works best in dimmer, direct light, so in bright midday sunshine, it's not as obvious. Out here, you get the shimmer and color of the polish, but not the reflective effect.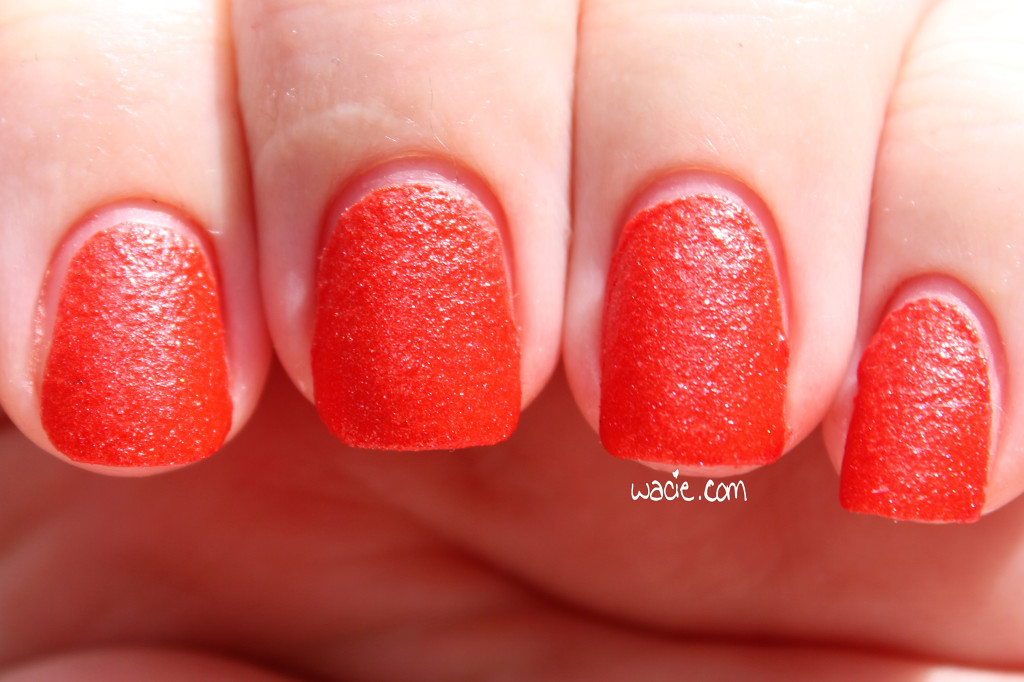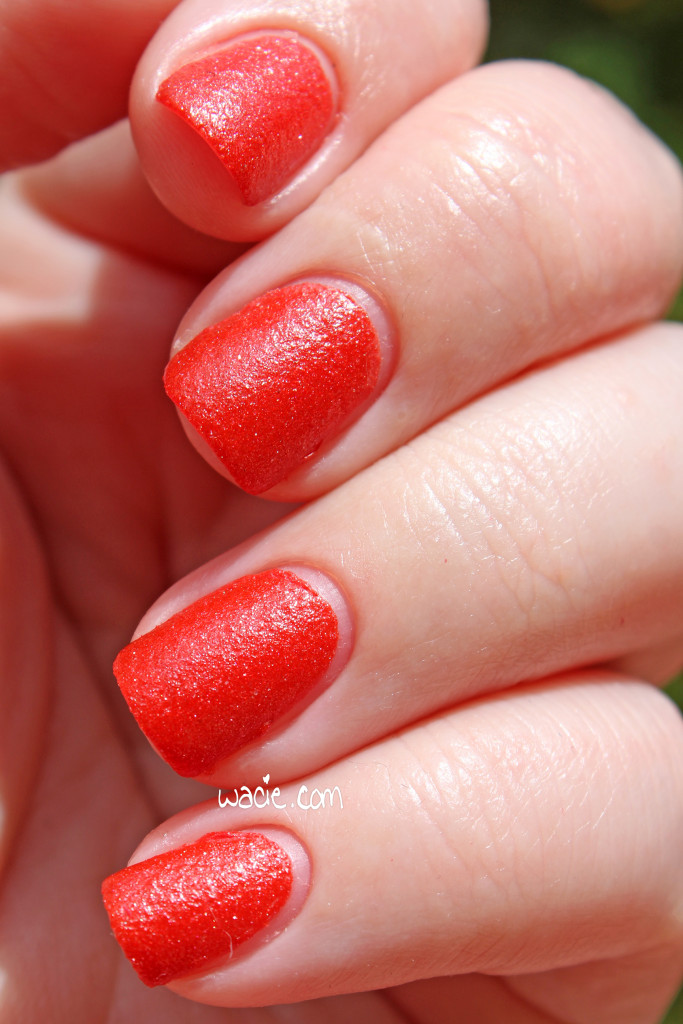 California Stop, as well as three of the other Road Trip collection polishes, are still in stock on the Emerald & Ash website. They are clearance priced, so it's likely quantities are limited.
I bought this polish myself.