For the first time on this blog, I tried a water marble. I've actually tried some before, but circumstances kept me from finishing them. This mani didn't turn out quite the way I imagined it, but it's growing on me. My water marble was done with L'oreal's Broadway Boogie and Sinful Colors's Timbleberry. I have one nail each with Broadway Boogie, Timbleberry, and Ciate's Love Letter. All nails are topped with one coat of Alter Ego's She Shines top coat.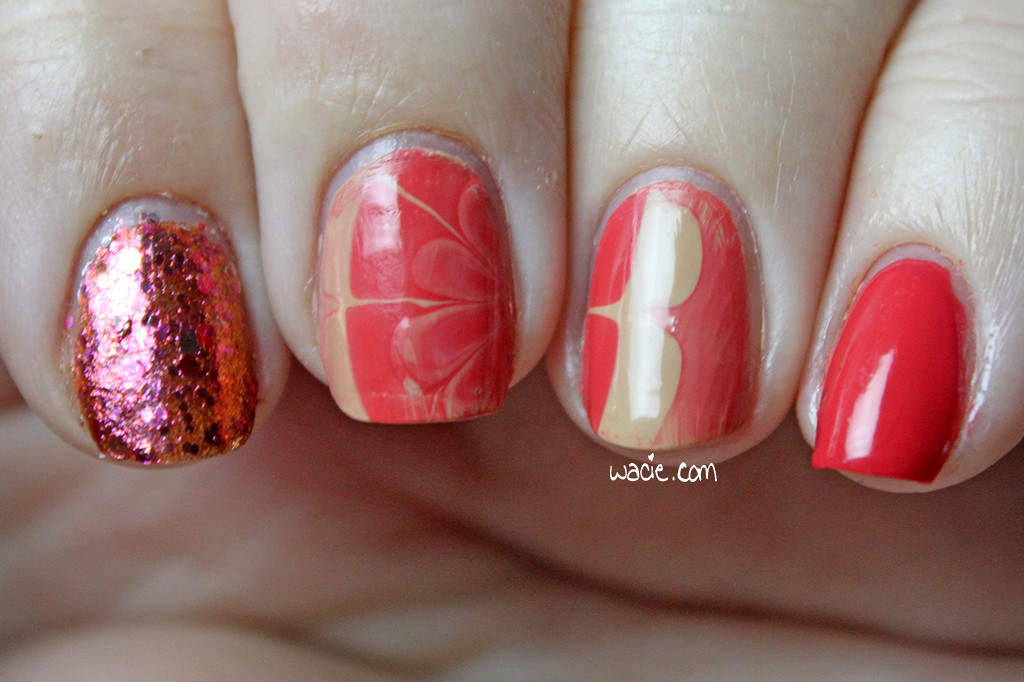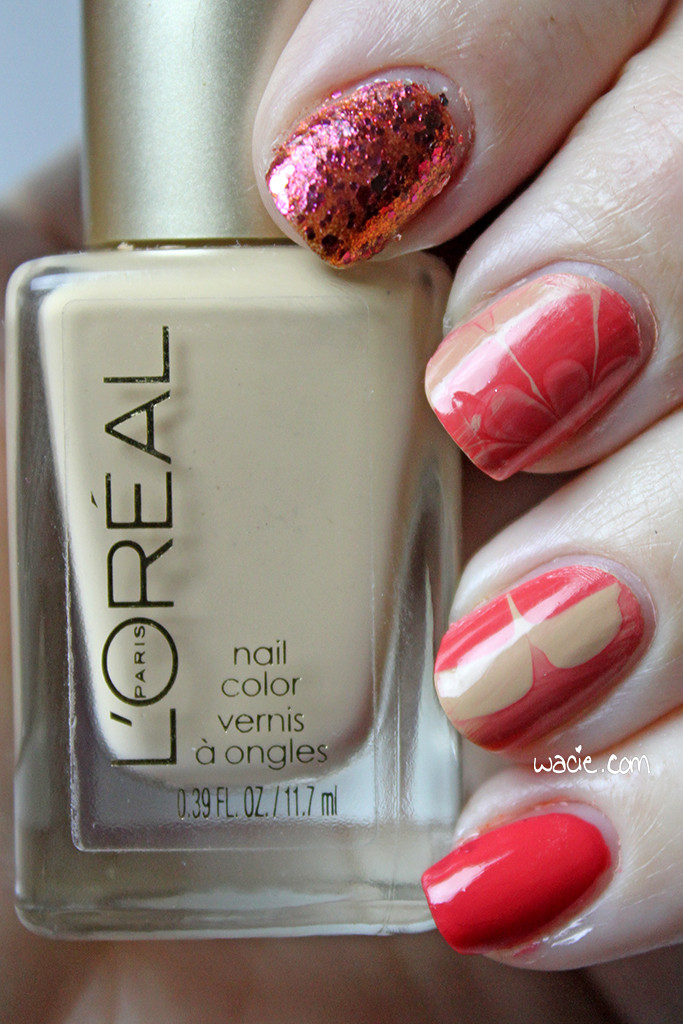 At first I was just going to do a gradient with these colors, and then put the glitter on top. I'm so glad I did something different. Gradients are just so easy; they're my fail-proof nail art look. I used to be hooked on watermarbles and did them constantly, but as I started to wear more indies, I just got used to laying down glitter and calling it a day. It feels good break away from that.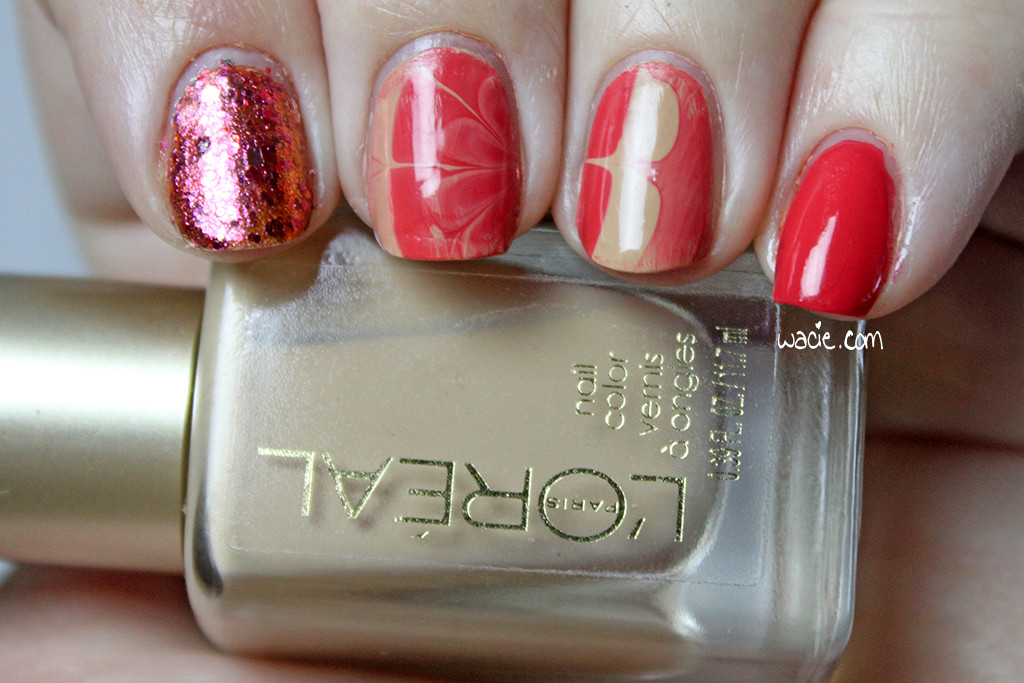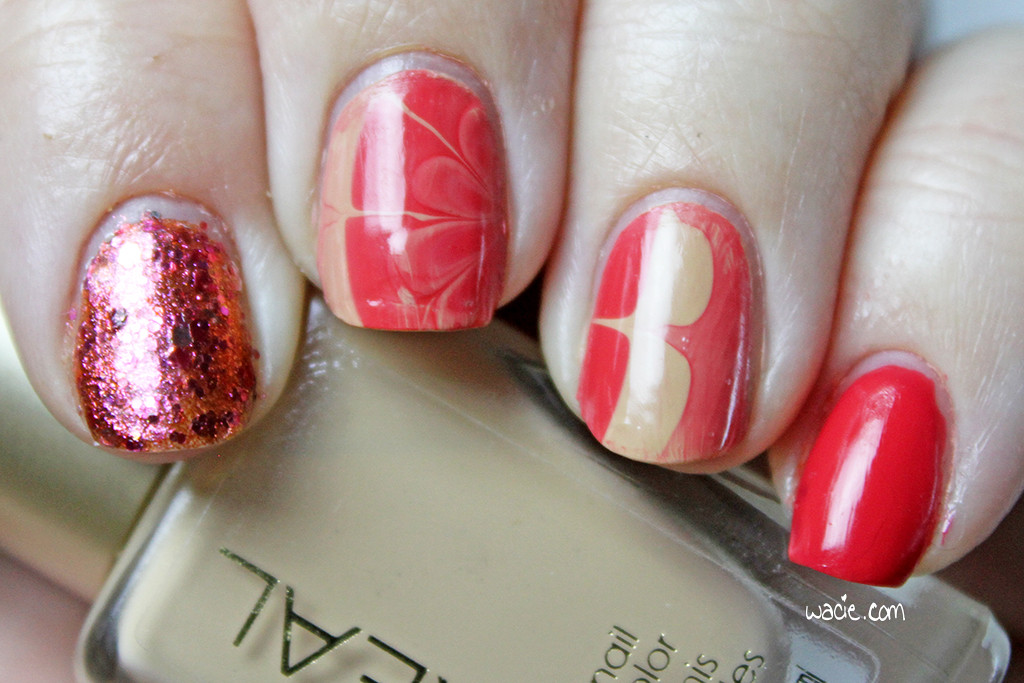 A quick word about the polishes I used: Broadway Boogie, a warm nude creme, really lengthens my nails. Timbleberry, a bright warm pink, is very vibrant, though faded a little in the marble. Love Letter, a shifting pink-to-orange microglitter, complements the warm and cool tones in this look.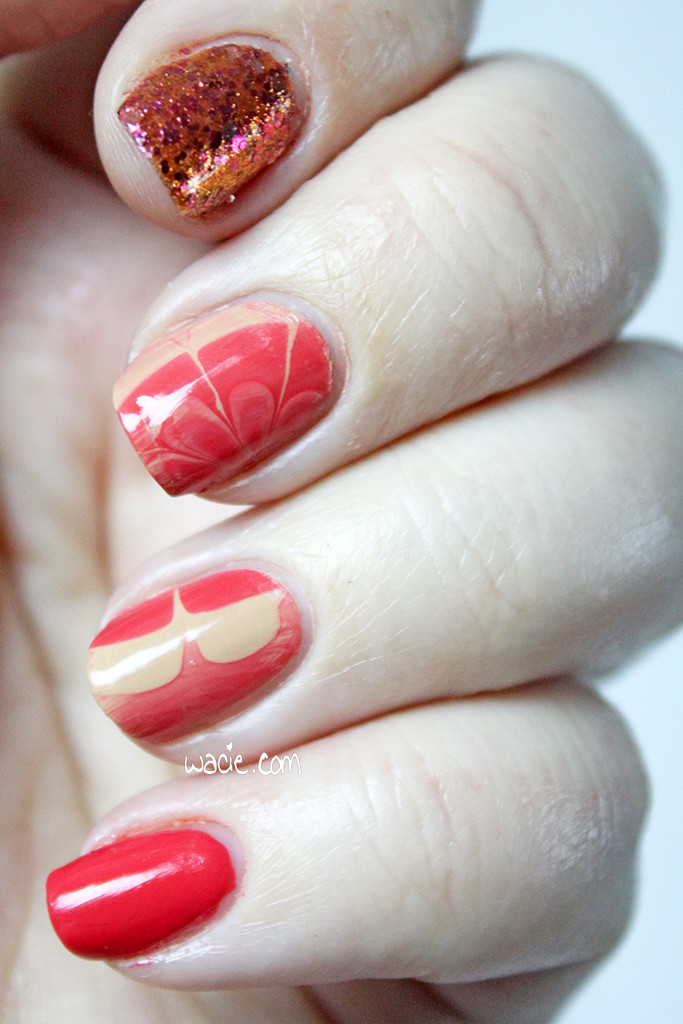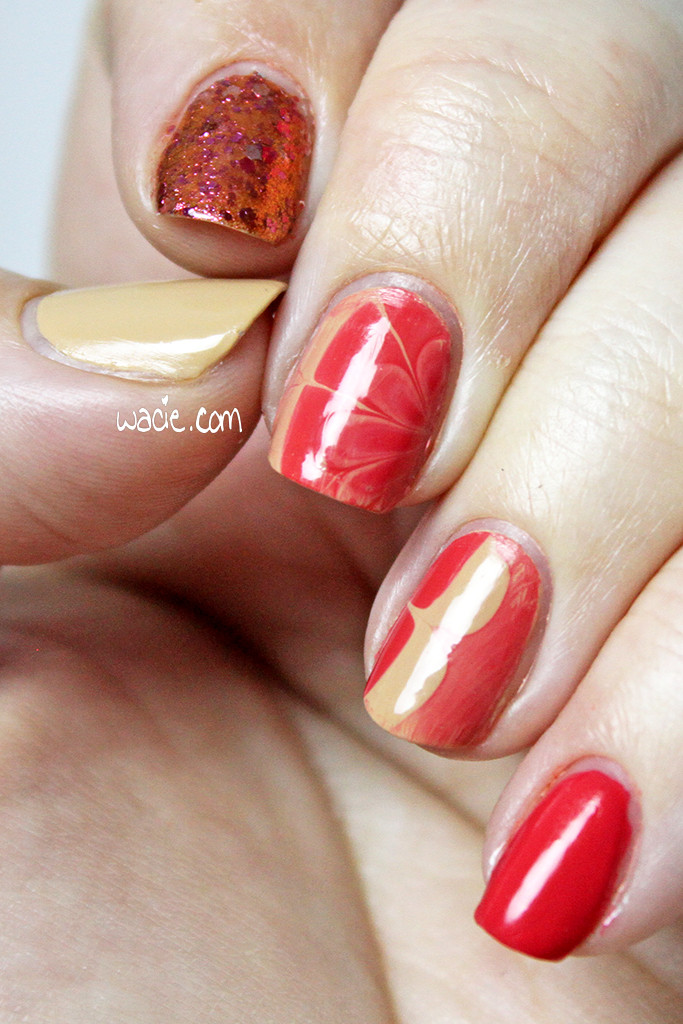 I would love to do another look like this. I used to do so much nail art, and now I barely do any. I kind of miss it.
I bought these polishes myself.