It's another winter polish this Swatch Saturday! This is the next-to-last of the Blue-Eyed Girl Lacquer winter collection from 2013. This is Toasty Warm; I'm wearing three coats with one coat of Alter Ego's She Shines top coat.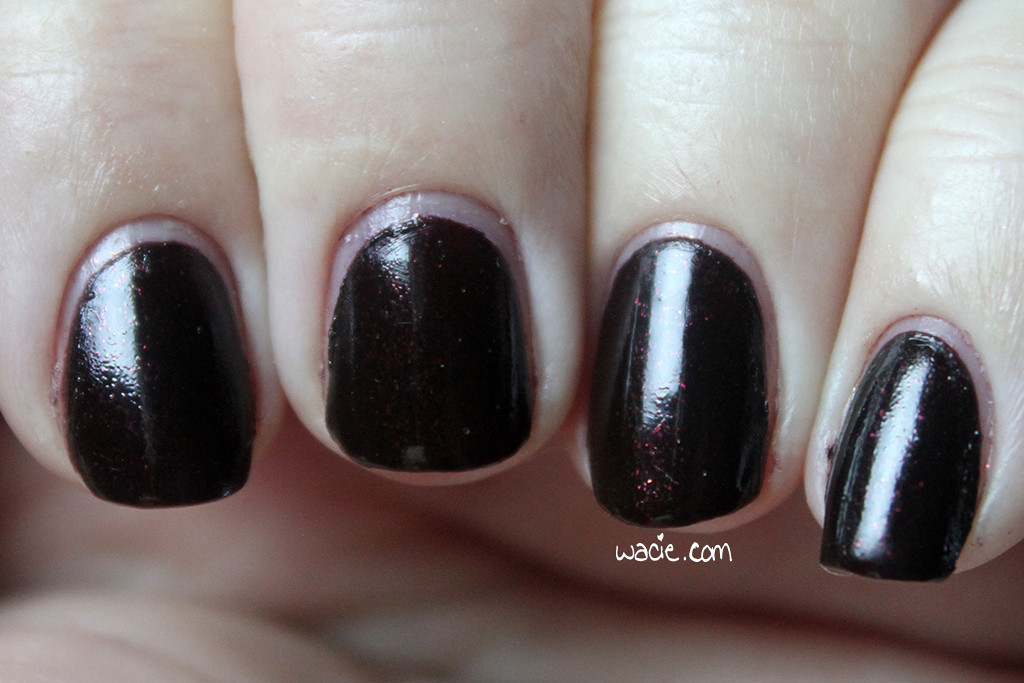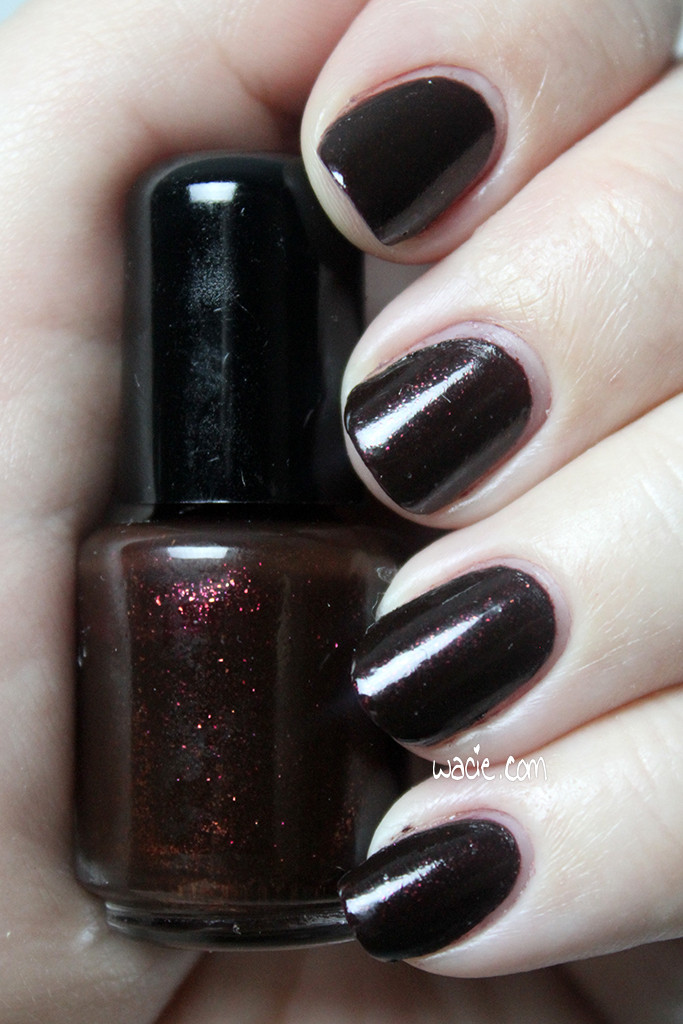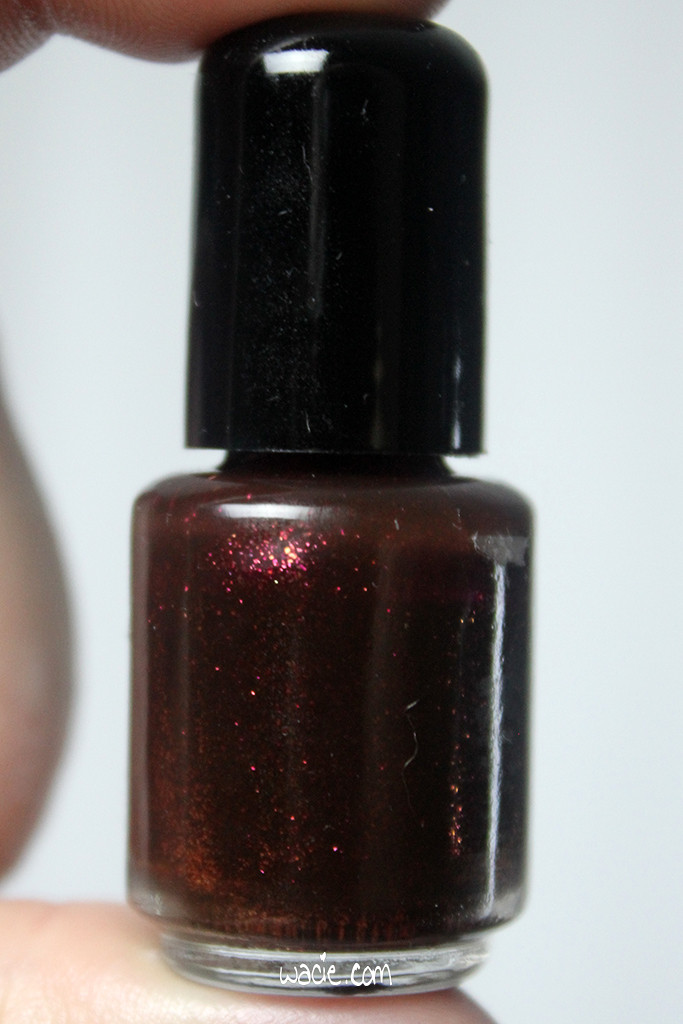 Toasty Warm is a deep and rich blackened red with red glitters. It applies very easily; it was almost opaque on the first coat, and had perfect coverage on coat two. The glitters are suspended well in the polish; there's no digging for it or struggling to even it out. The polish consistency was just right, not too thick or thin. It was pretty quick-drying; it reached its dried satin finish in about five minutes. I added a top coat to really bring out the beautiful amber shimmer.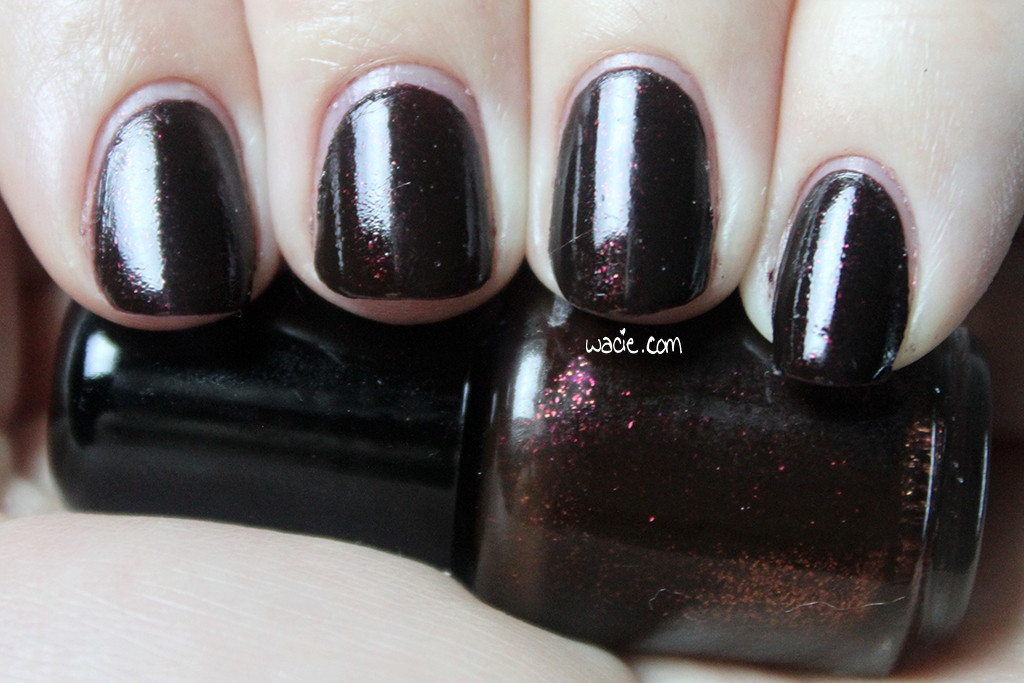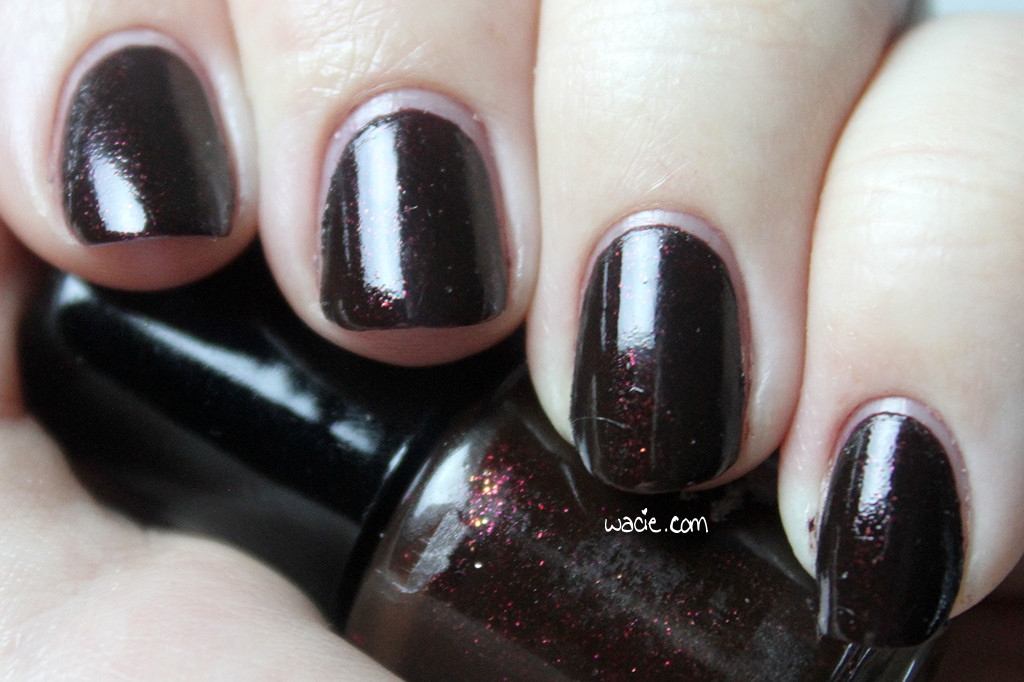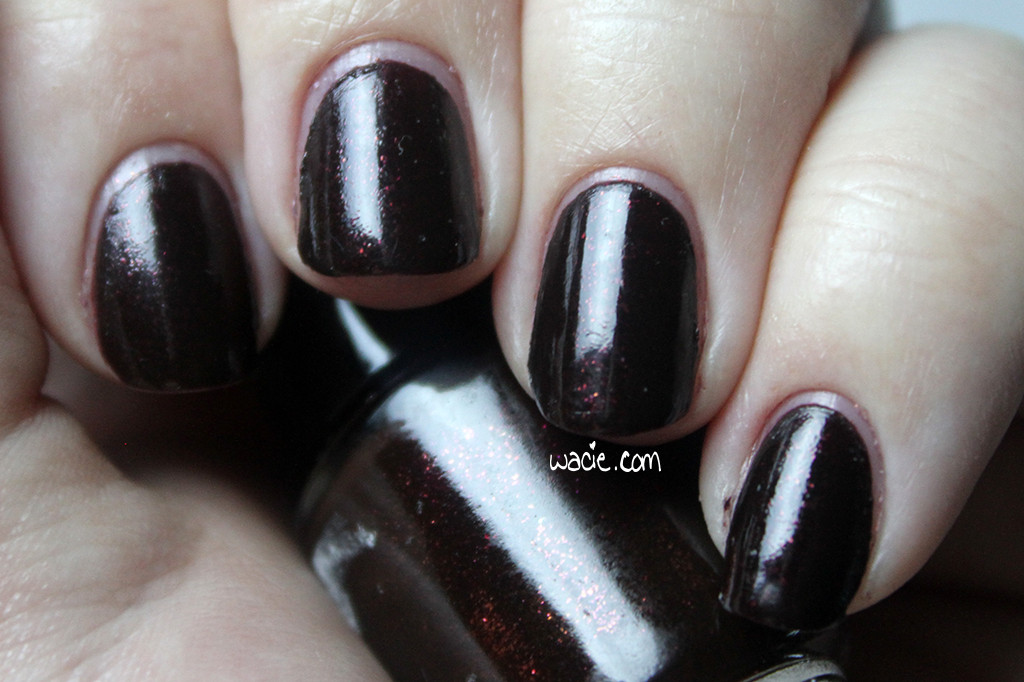 I have a deep affinity for these dark and vampy colors; they're so dramatic and striking. They also shine like crazy with top coat on. I love this a ton. I wore these colors a ton when I was younger, because I wasn't allowed to wear black nail polish. Every time I wear a deep color like this, 13-year-old me is giving almost-30 me a high-five.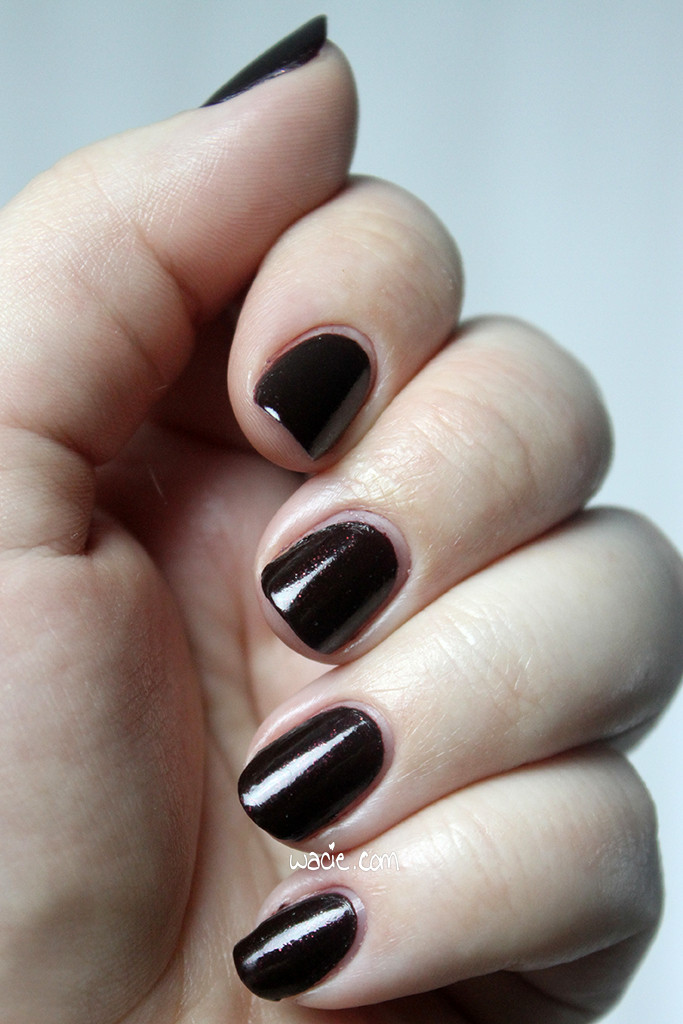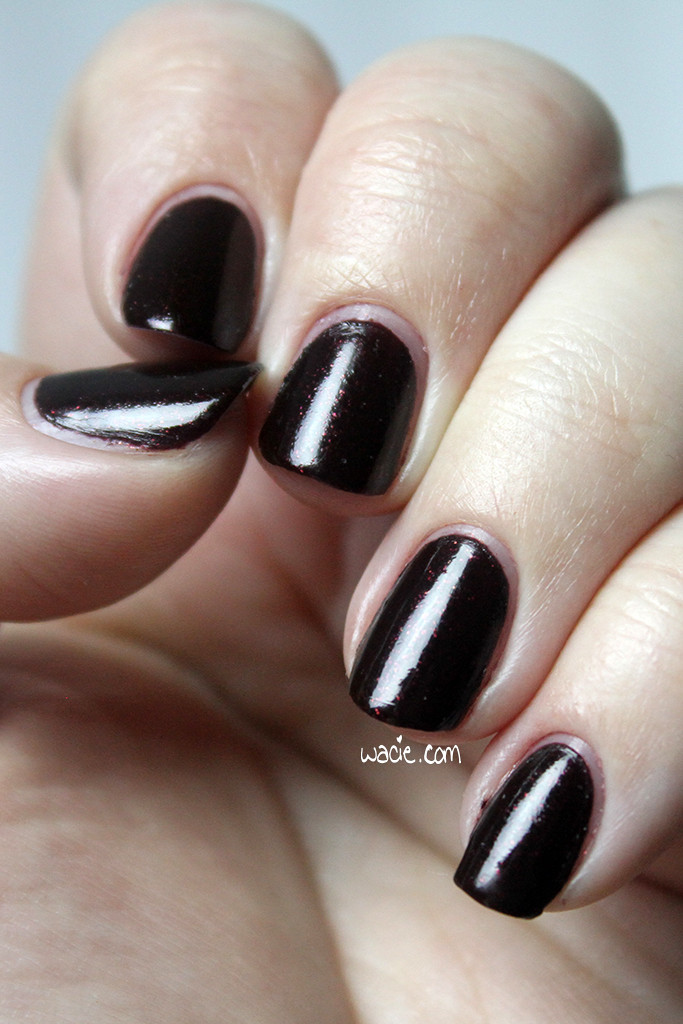 It's a little weird wearing it this time of the year, though. As I write this, it is 83 degrees outside. It's sunny, it's warm, it's gorgeous. "Toasty warm" doesn't even begin to describe how I feel right now; right now, I do not have socks on. I do not have on a hoodie or long pants. It did not take my 13 year old LCD monitor 25 minutes to warm up. This is the beginning of the year for me, when I can crawl out of my flannel and wool cocoon and bask in the sunlight. Unfortunately, I understand that a lot of you got snow on the first day of spring. I am so sorry. Hang in there, my northern buddies. This too shall pass.
Toasty Warm is long discontinued and is no longer for sale from the maker. Other Blue-Eyed Girl Lacquers are available from their shop.
This polish was a gift. It was not sent by the maker, nor was it sent for review or evaluation.