Swatch Sunday!! Today's swatch is luxurious and glamorous. I feel like such a Fancy Nancy with this on. I'm wearing Estée Lauder's Black Plum; this is three coats with one coat of Alter Ego's She Shines top coat.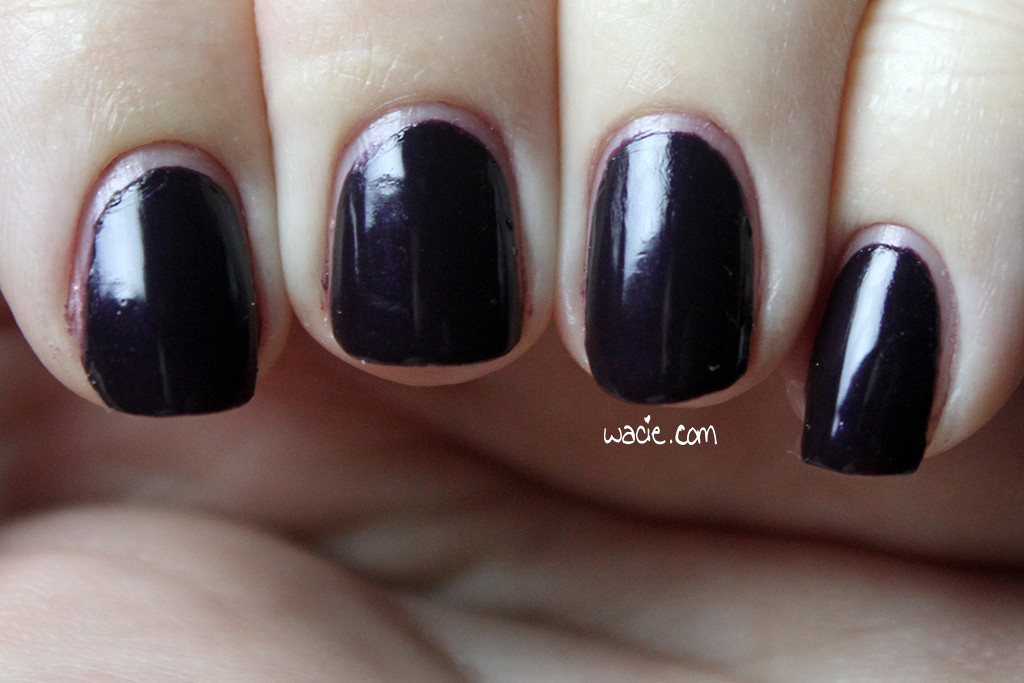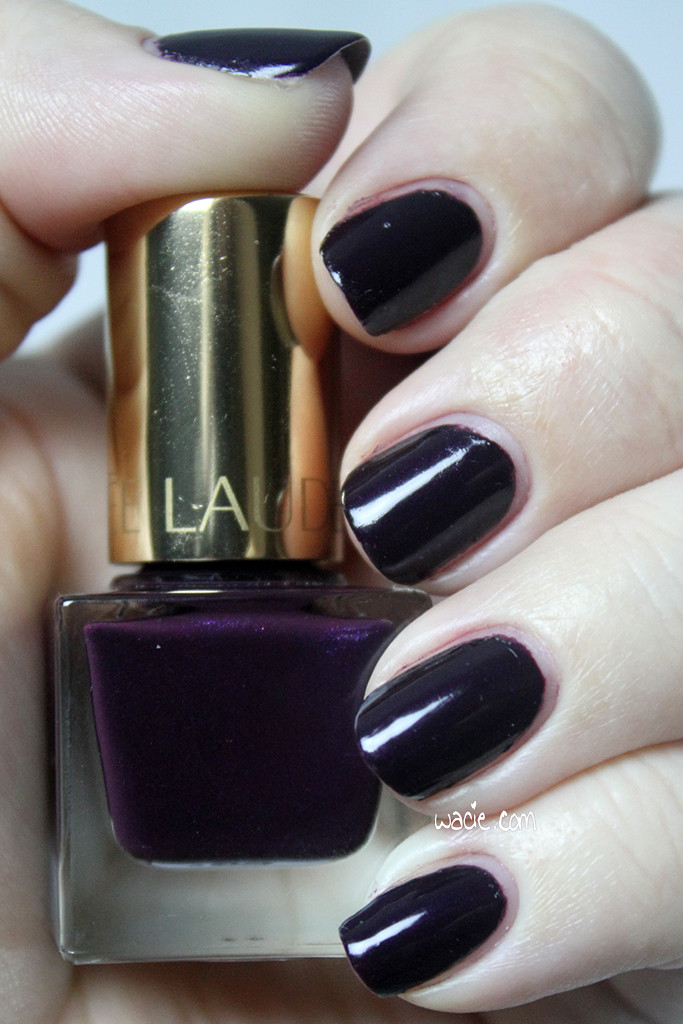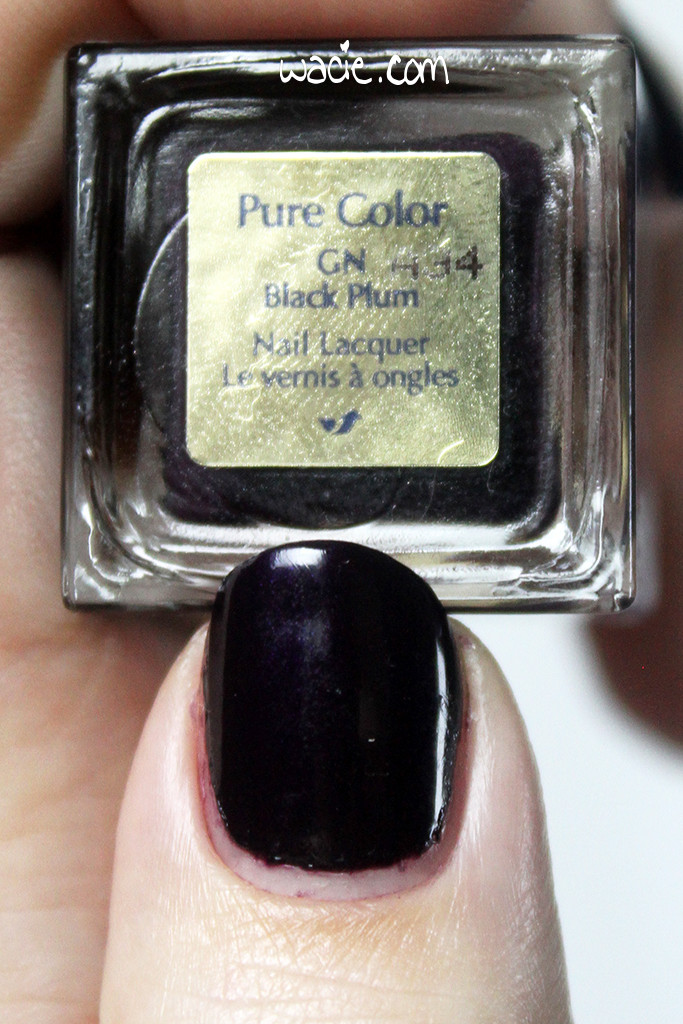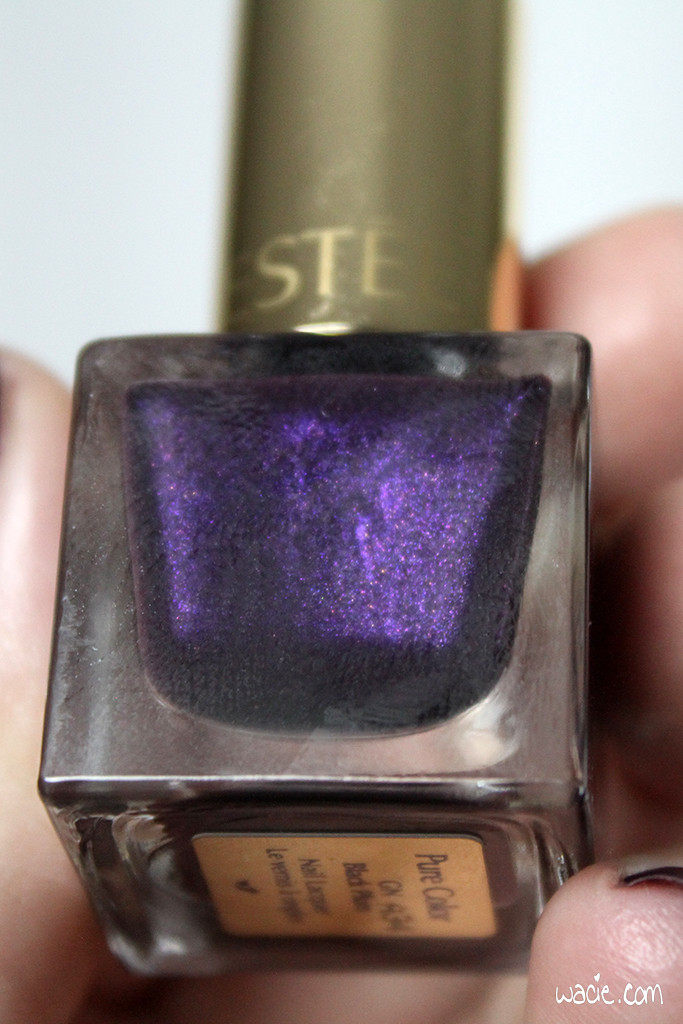 Black Plum is a deep blackened plum (surprise) with a subtle lilac shimmer. The shimmer didn't translate well to the nail, but it looks gorgeous in the bottle. You can see it somewhat in the sunlight (photos below), but in the studio it's basically invisible. However, this formula was a joy to work with. I had perfect opacity in two coats, and the consistency was on the thin side, but not to thin as to be watery. My favorite thing about this formula, though, is the high gloss it dries with. This is some wicked shiny nail polish. In fact, I think I dulled it when I put on my top coat. It looks like plastic leather sexiness when it dries. It's absolutely gorgeous.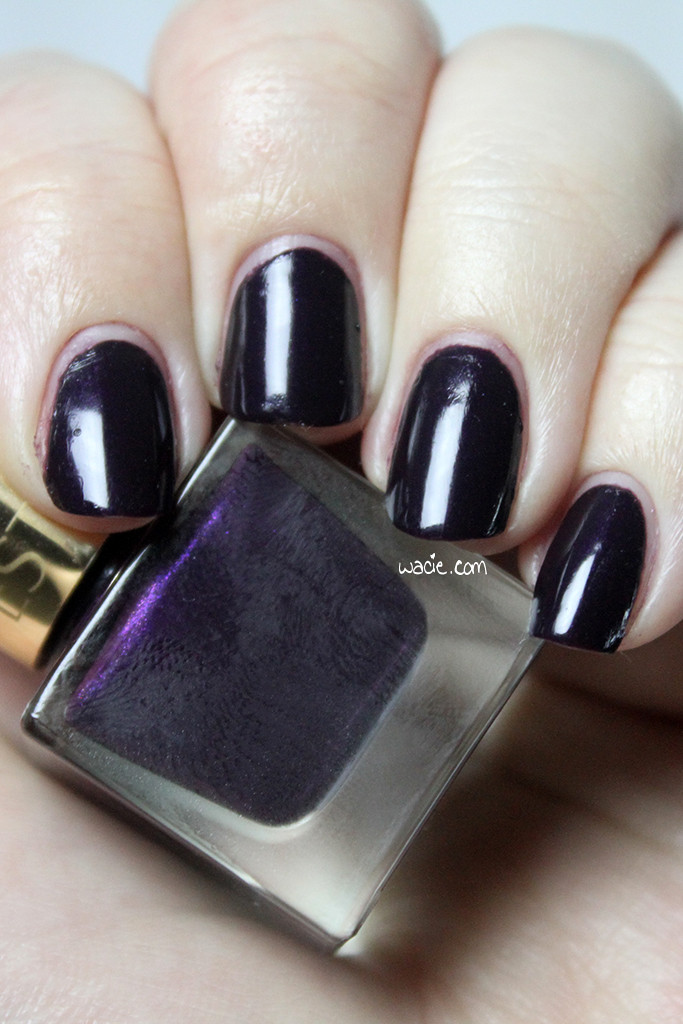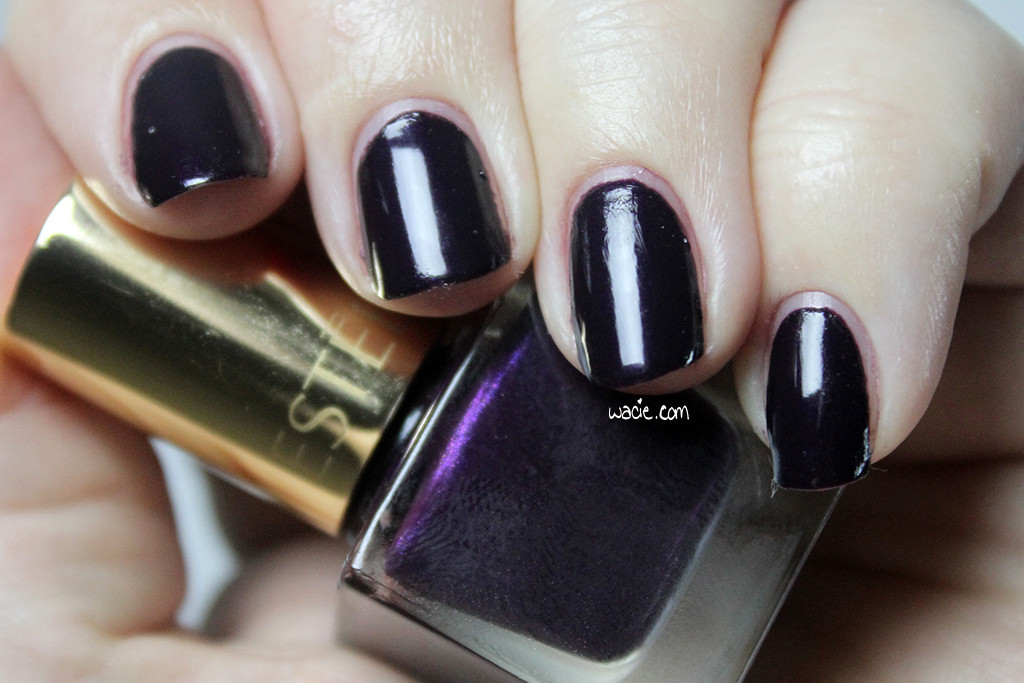 This is my first Estée Lauder polish; in fact, I don't have much experience with the brand at all, apart from some lipsticks and skincare minis from gifts with purchases. This polish was also in a gift with purchase, probably the only thing from it I've actually used. I'm really impressed with it. I'm disappointed the shimmer doesn't capture well, but I love it anyway, so much so that there's definitely a trip to the Estée Lauder counter in my future.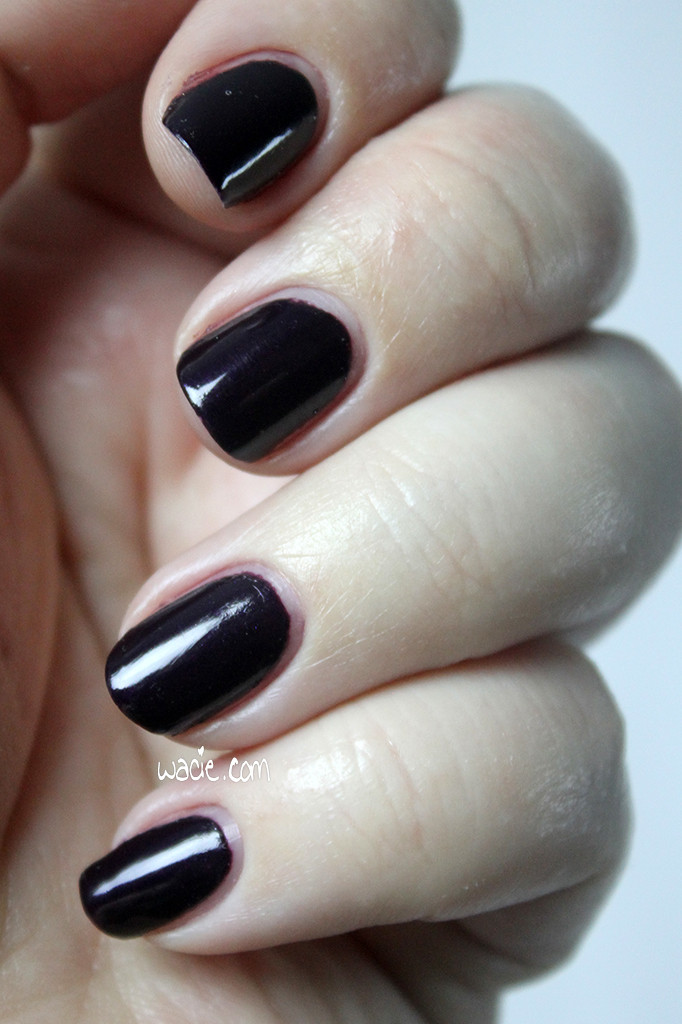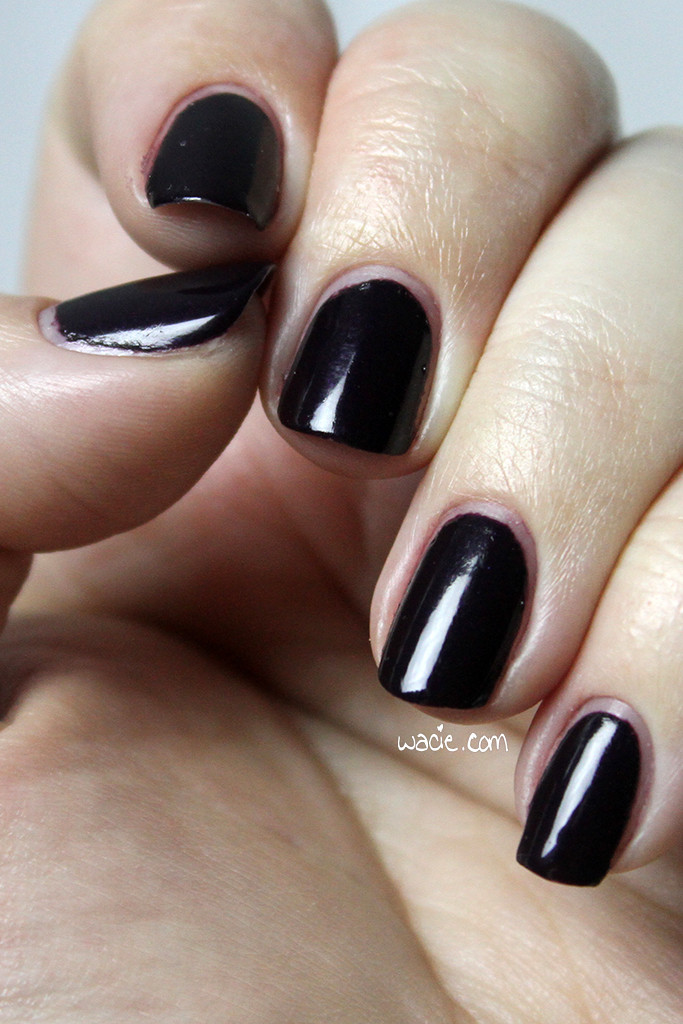 Here are those sunlight photos. You can see the tiny lilac shimmer if you look really hard. Otherwise, it just presents as a rich plum creme. I'm totally fine with this.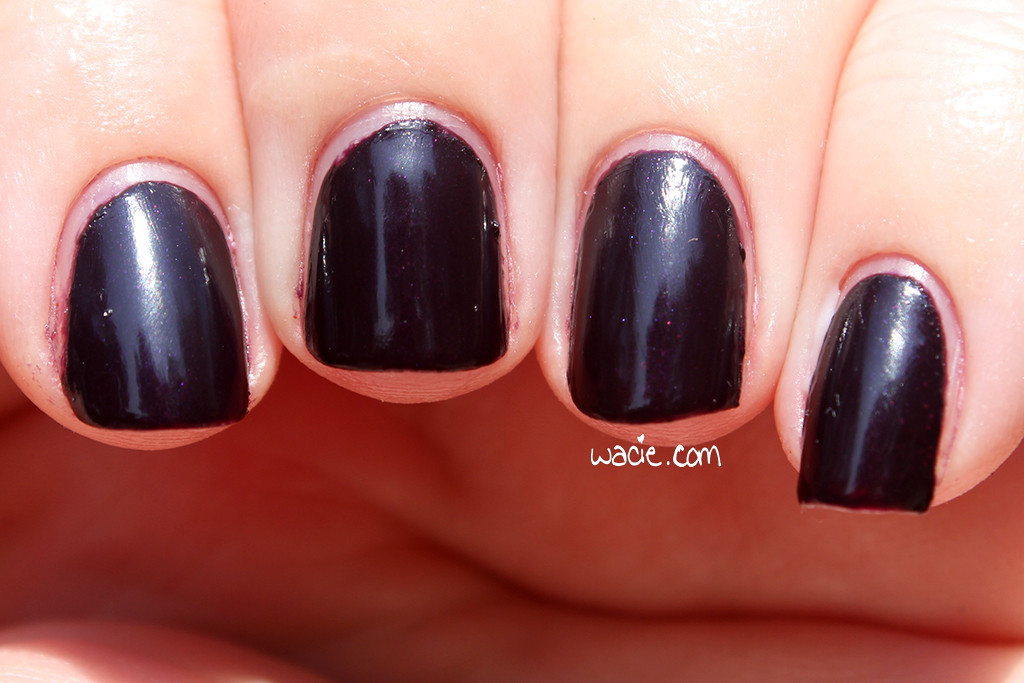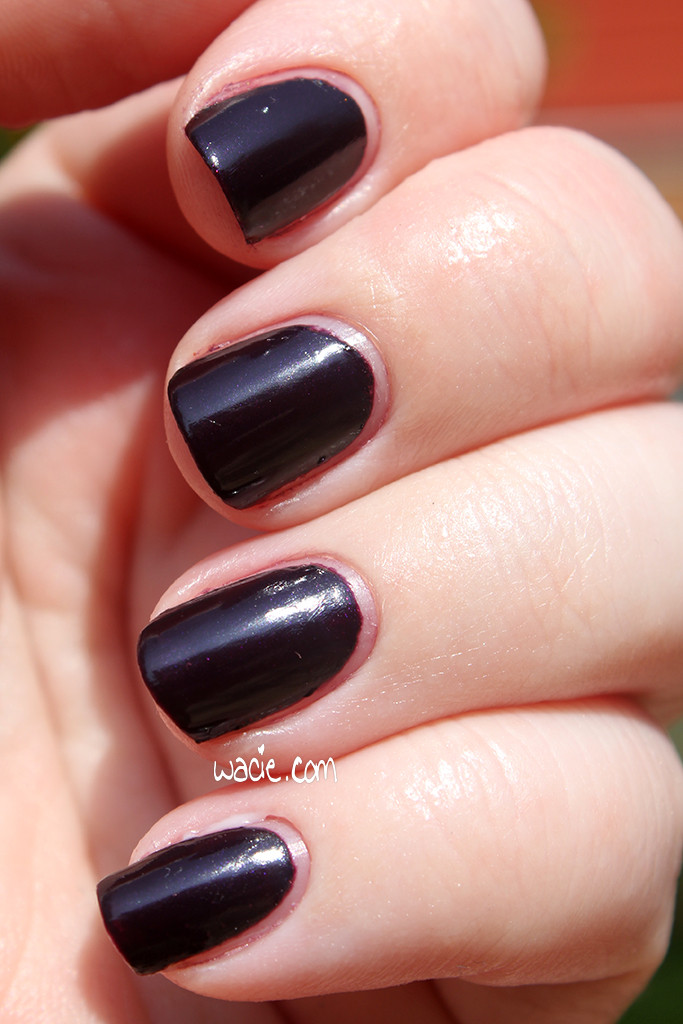 You can get this polish wherever Estée Lauder is sold. I get mine from Belk.
This polish was a gift with purchase. It was not sent for review or evaluation.