Manicure Monday today is awesome! I got to pair a favorite creme with an insane glitter shifter. I'm wearing two coats of Sally Hansen's Grey Area with two coats of Digital Nails's Serenity on my accent nails. All nails are topped with one coat of Alter Ego's She Shines top coat.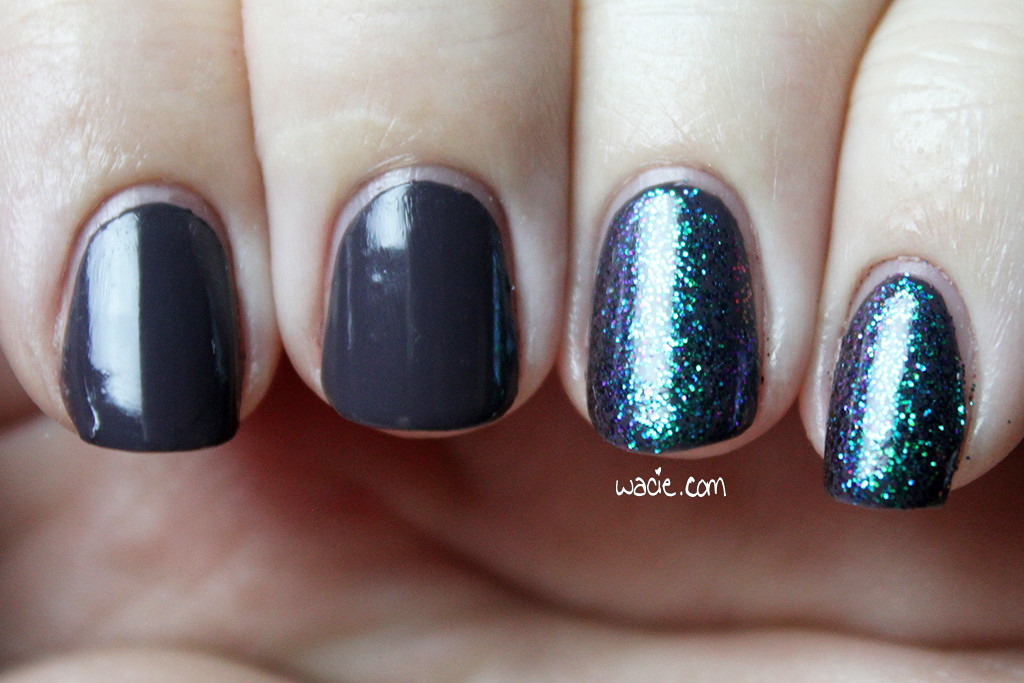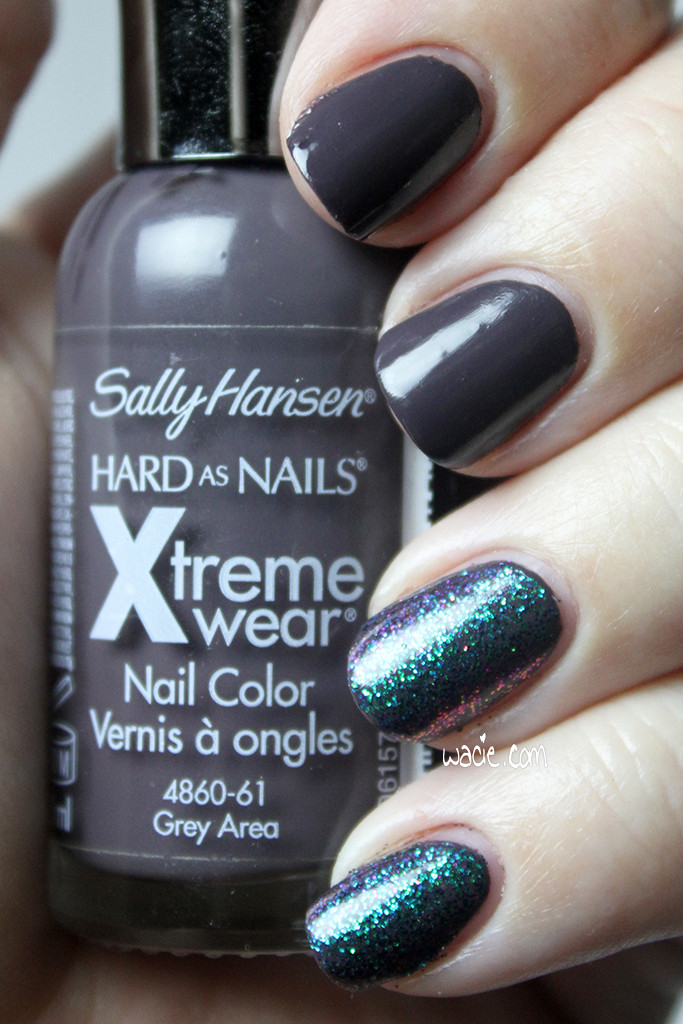 I almost don't even want to bore you with the details of my gray polish. I know you're not looking at it. You're probably not even looking at these words, and I don't blame you. Grey Area is a warm charcoal creme that's pretty versatile. It's one of the first polishes I bought to use for nail art, and it does everything well, even water marbles. It goes on opaque and smooth and glossy in one coat. It's the best. I love it.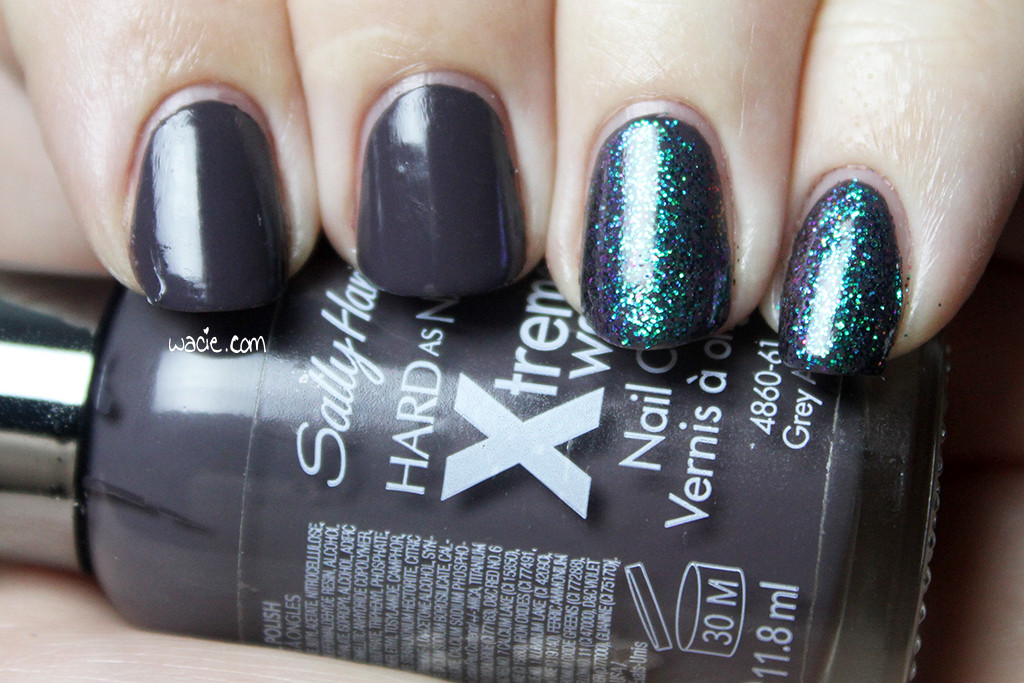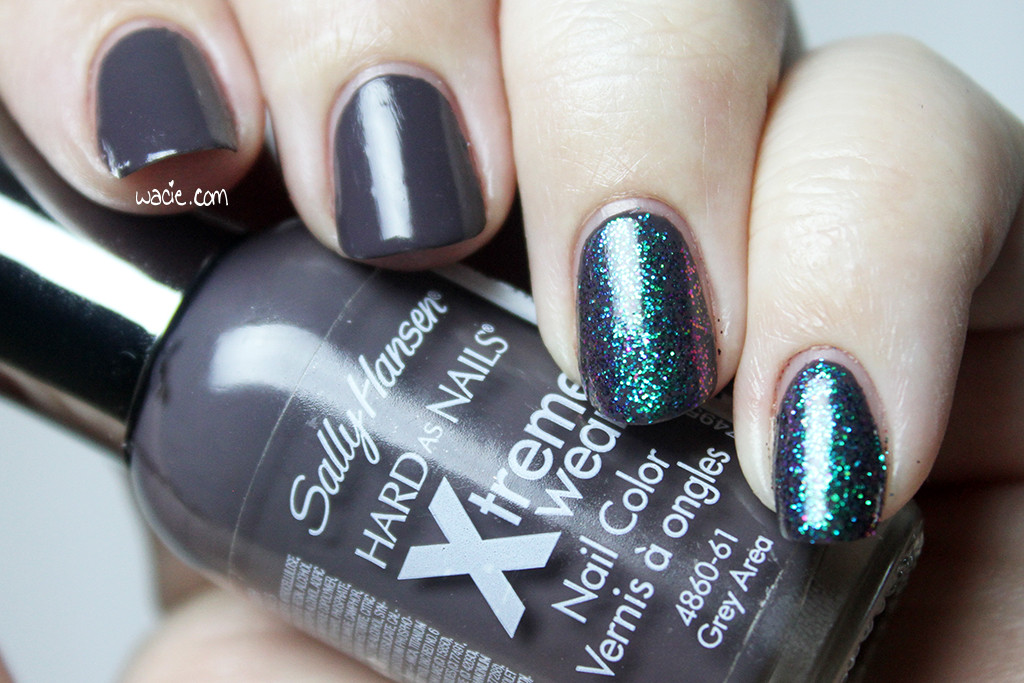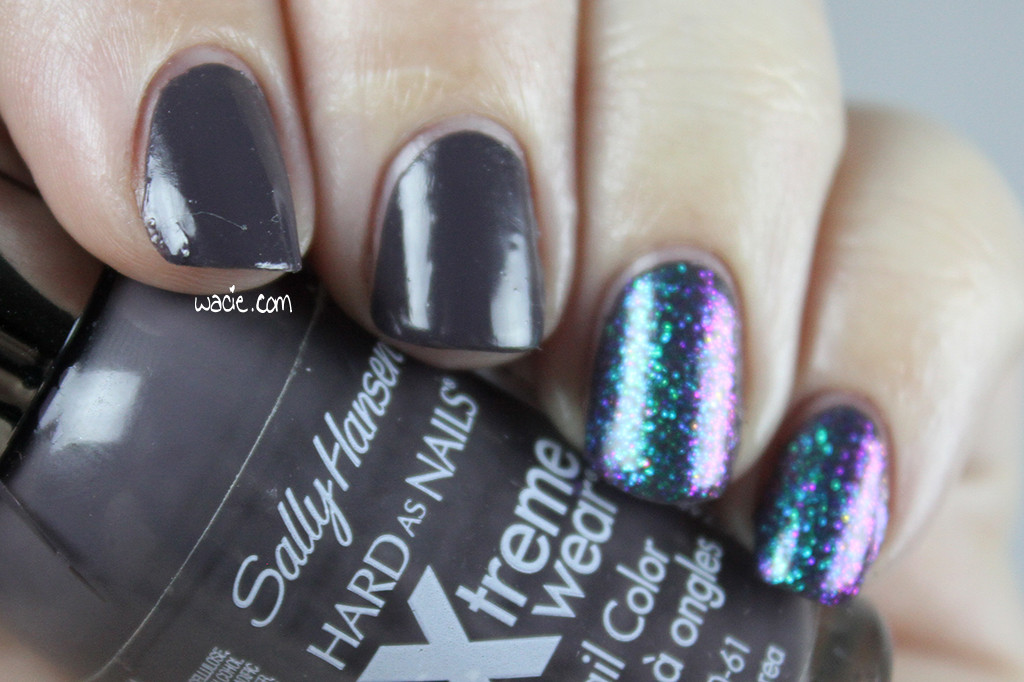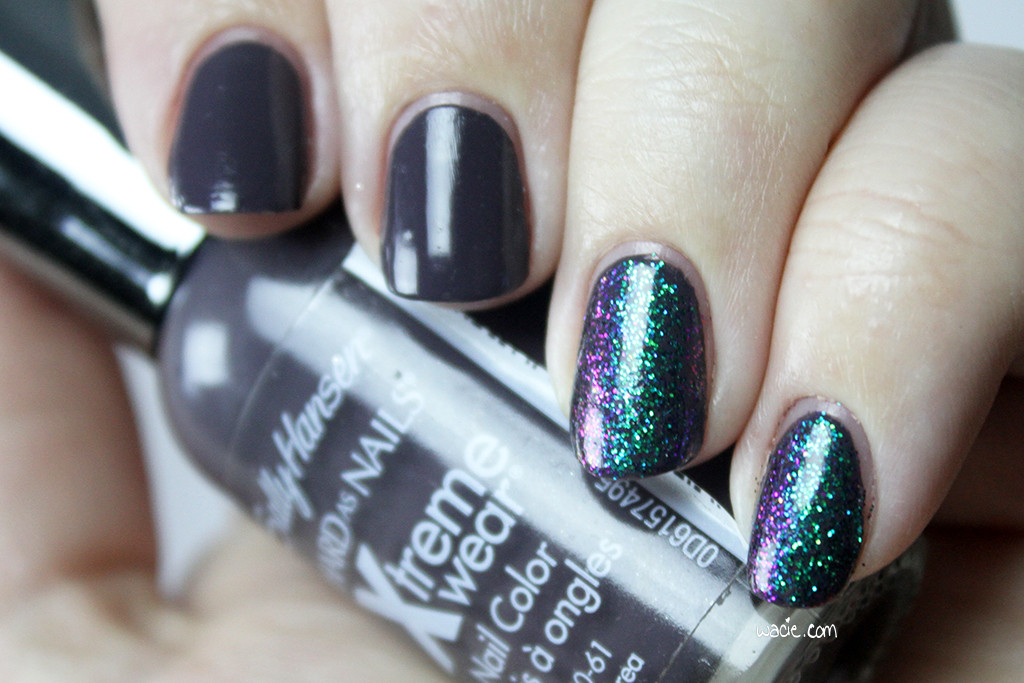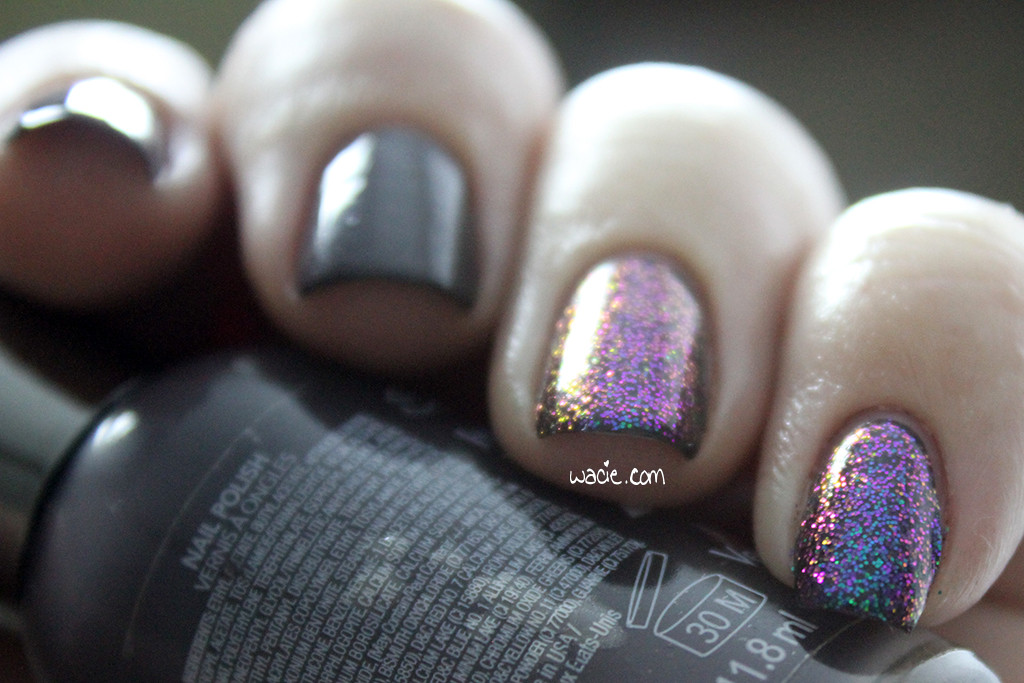 Serenity, the show-stopping glitter you see here, is one of the most exciting polishes I have in my collection. The shift is so strong and so dramatic, and occurs in any lighting condition. I cannot stop waving my hands around in front of my computer monitors, just to see it happen. It's green-to-purple at most angles, and when a light source is directly in front of it, the purple-to-pink-to-gold happens. It's incredible. I'm just going to stop writing now and let you drool over this glitter.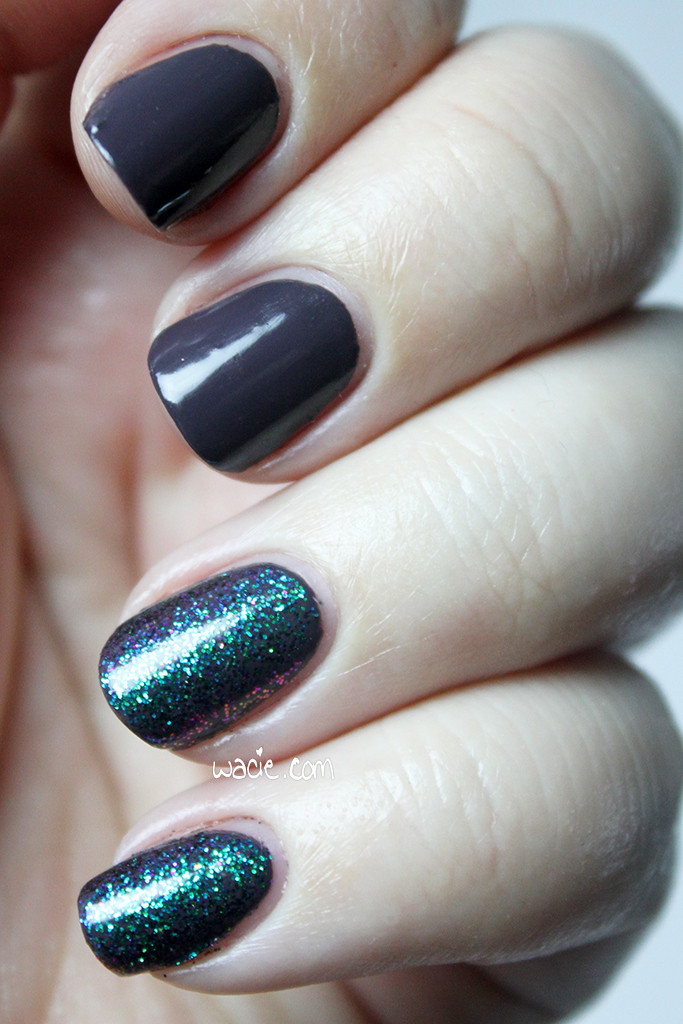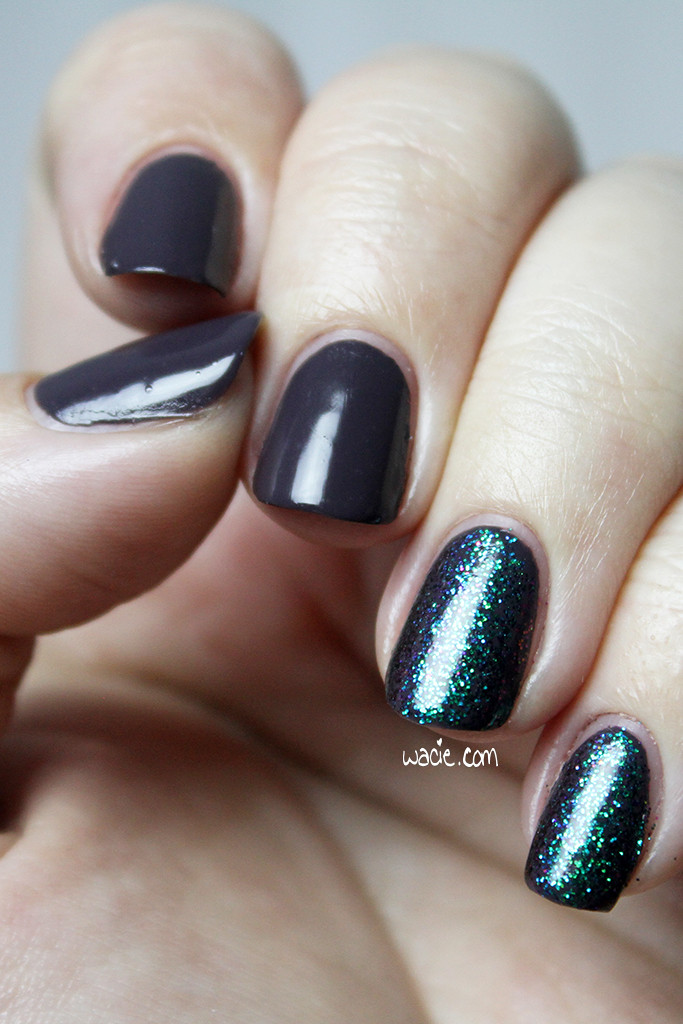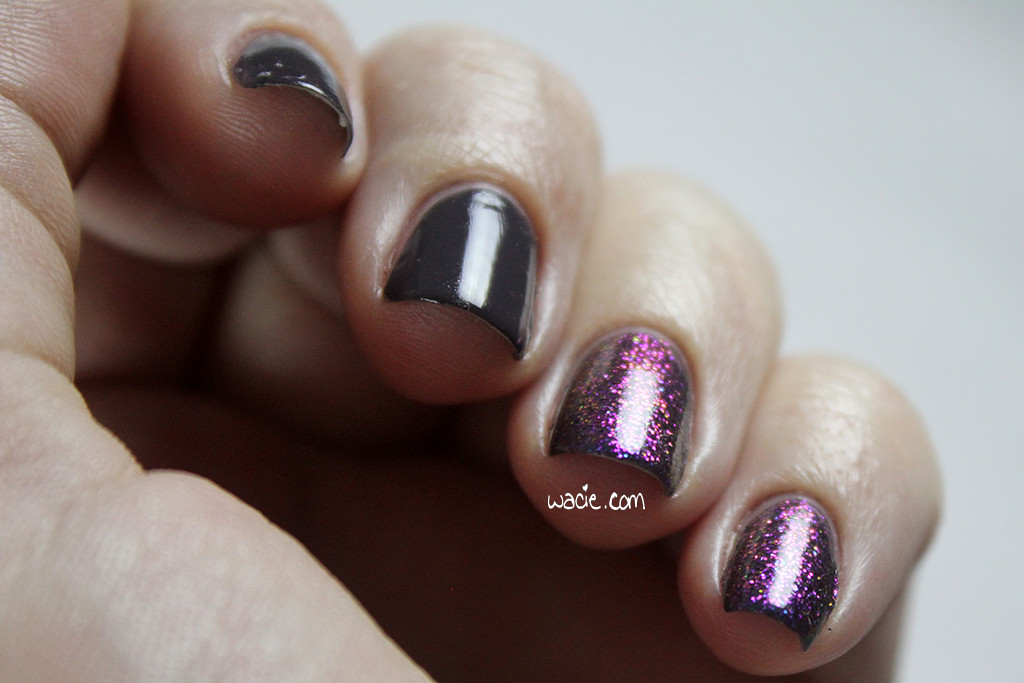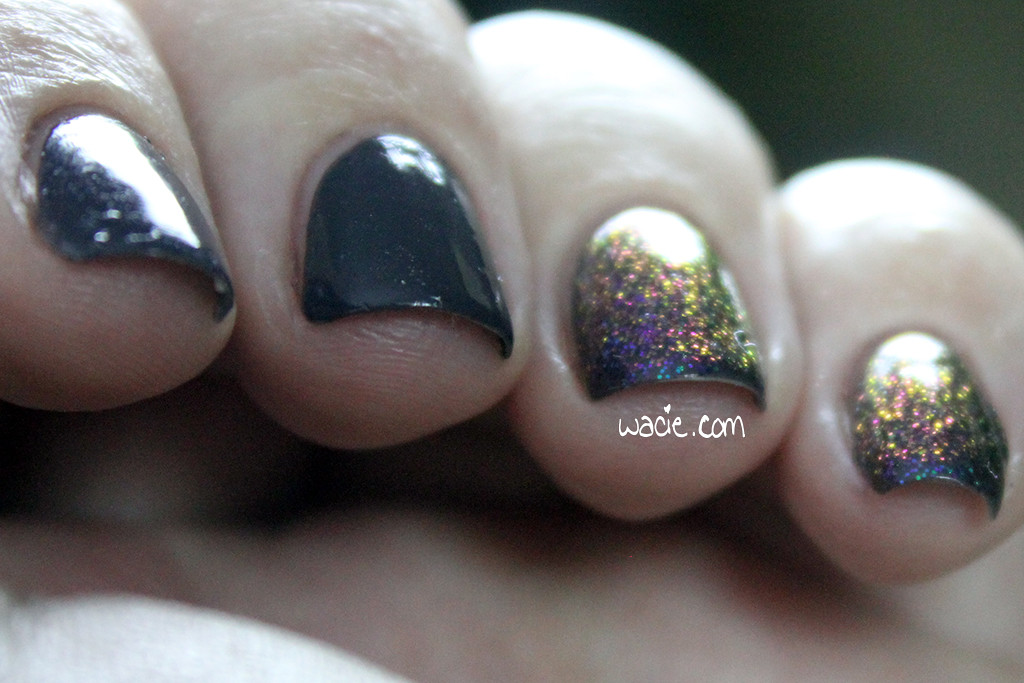 I really love this combo. The gray is dark and interesting, and the glitter just makes my eyes fall out of my head. It's truly stunning. I'm also a little upset I waited this long to try it. Also, I'm trying the accent nails in a different place today because I saw other people do it and it's cute.
Grey Area is available wherever Sally Hansen is sold; I think I got this bottle from Target. Serenity can be found in the Digital Nails shop.
I bought these polishes myself.