Swatch Sunday is here again! Today's polish is Ciaté's Chinchilla. It's the cutest blue I've used in a while. I'm wearing three coats with one coat of Seche Vite.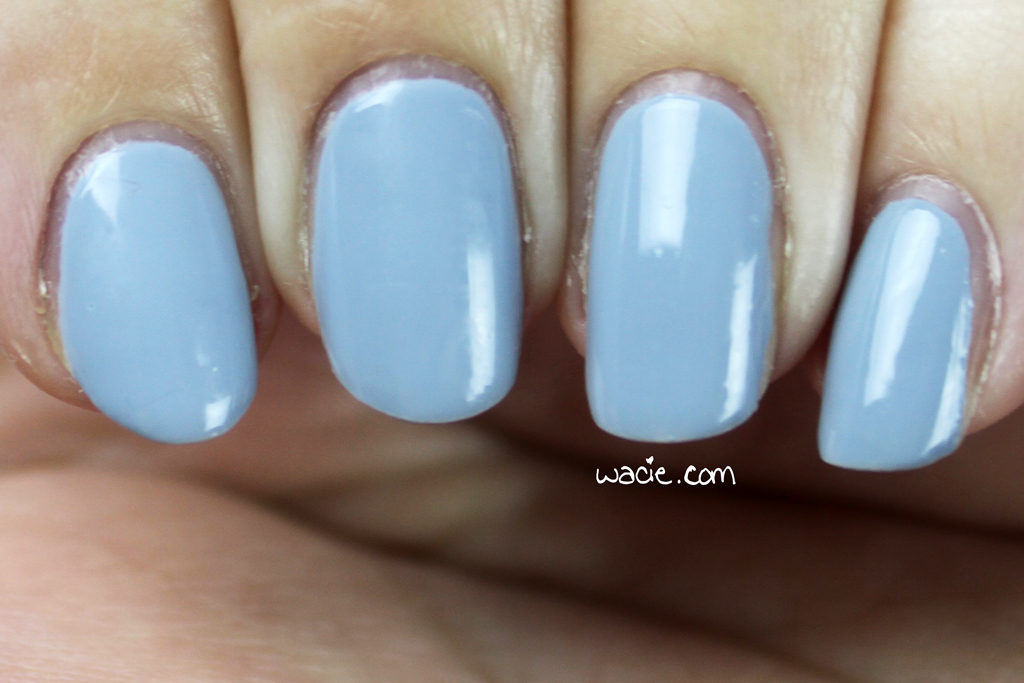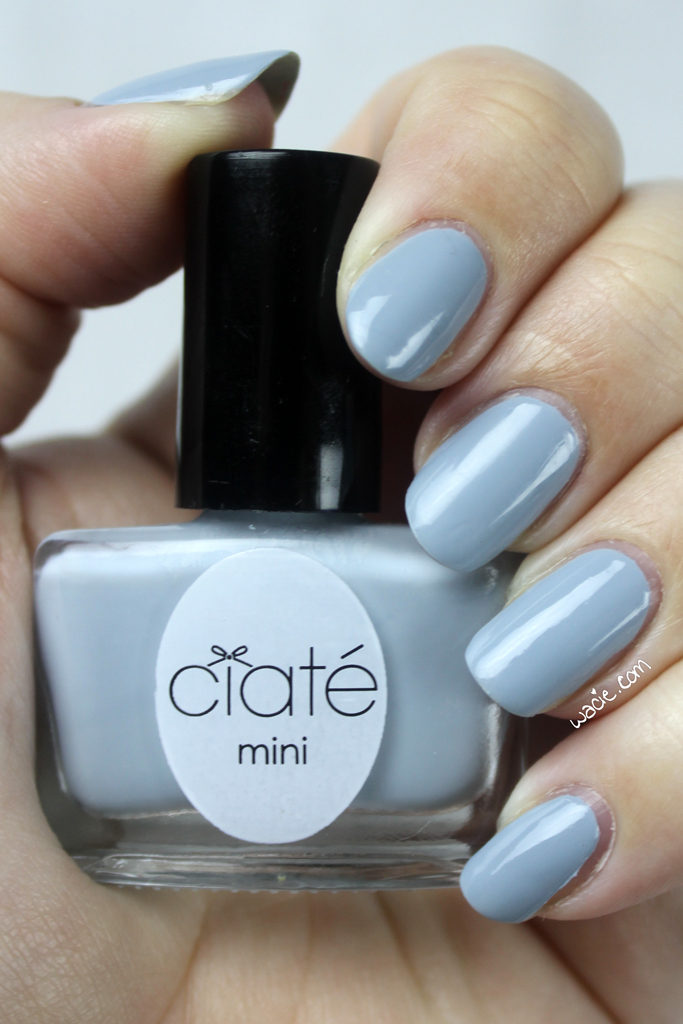 Chinchilla is a dusty blue creme. My bottle had some separation, and I had some difficulty getting it back together; when I shake the bottle, I don't hear the agitator balls, which makes me think there aren't any in there. I had to add my own. Good thing I had them just laying around, right? Once I got it back together, though, the product consistency was good. My first coat of Chinchilla was streaky, as you might imagine, but it evened out by the second. It dried quickly and with a glossy finish. I used top coat for extra shine and protection.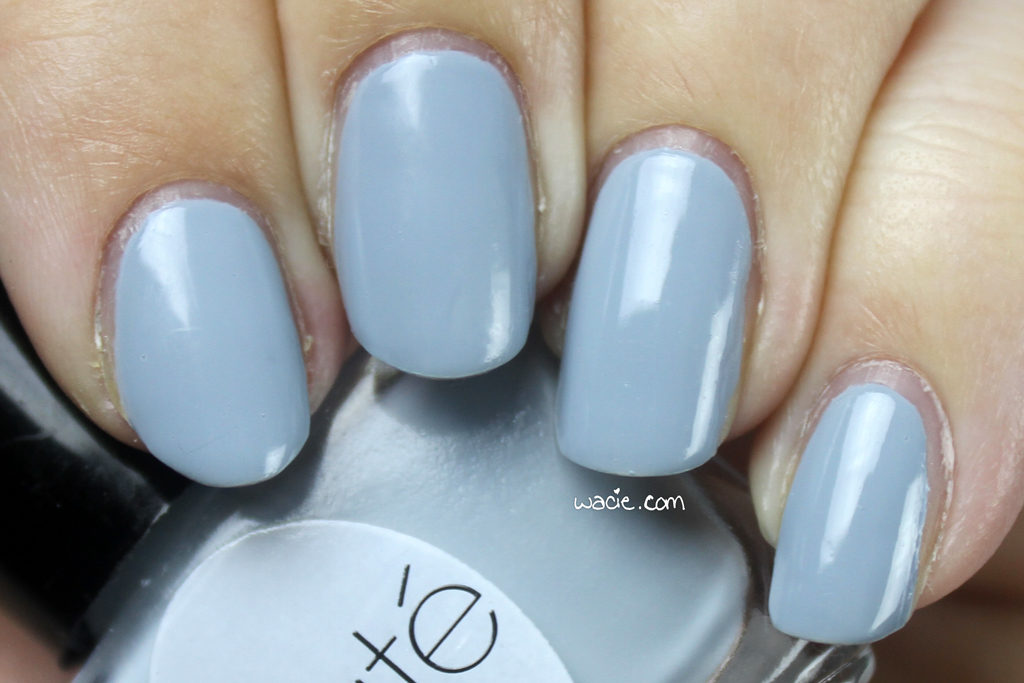 I really like this shade, and I feel like it's a unique one in my collection. It's the perfect dusty blue; every blue I have is bright or deep and there aren't many in between. It would be a great base for nail art; in fact, I think I got this in a Ciaté set that came with caviar beads or dried flowers or something.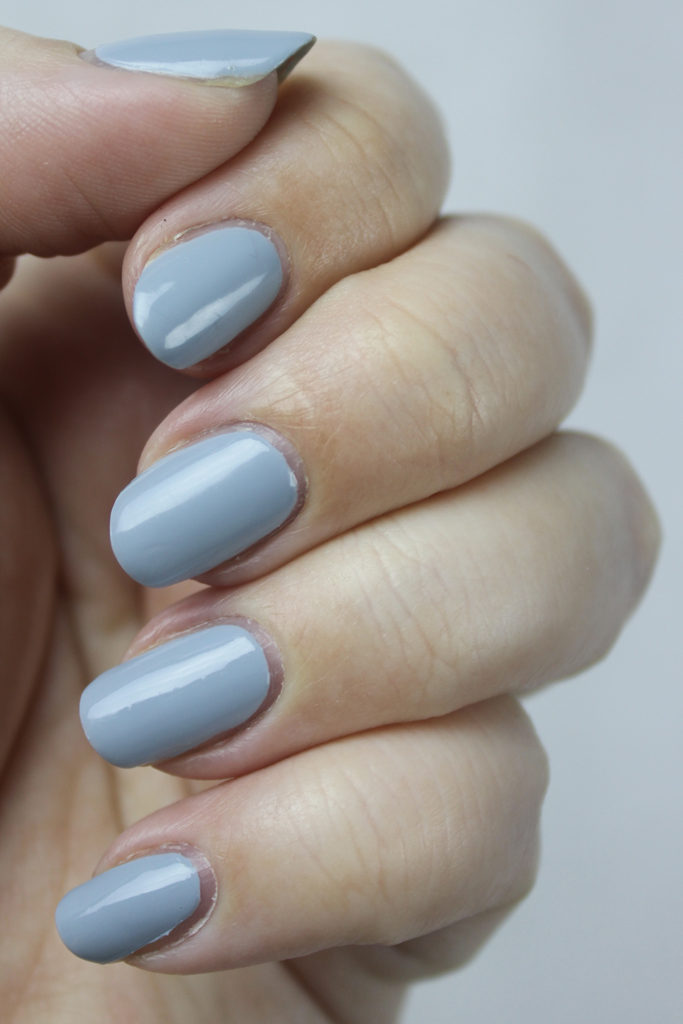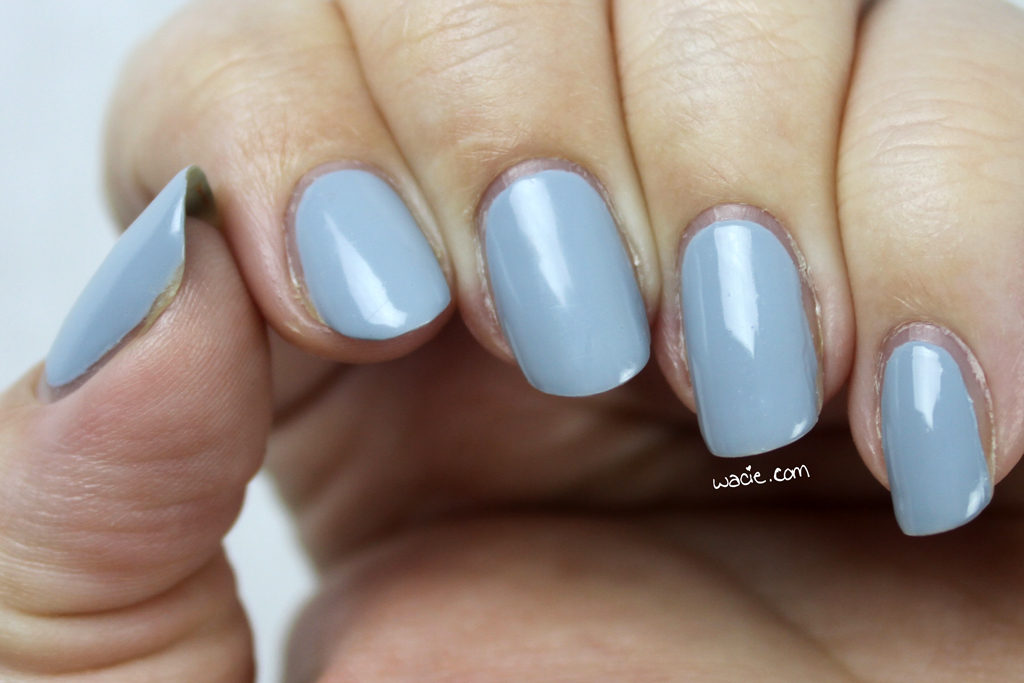 Chinchilla looks like it's discontinued by Ciaté; other Ciaté polishes are available on their website and at Sephora.
I bought this polish myself.