Welcome to Manicure Monday! Today's look evokes images of springtime, doesn't it? I'm so ready for spring. For this look, I used Blue-Eyed Girl Lacquer's Queen Lime Rose Zinnia with Lynnderella's Bridezilla.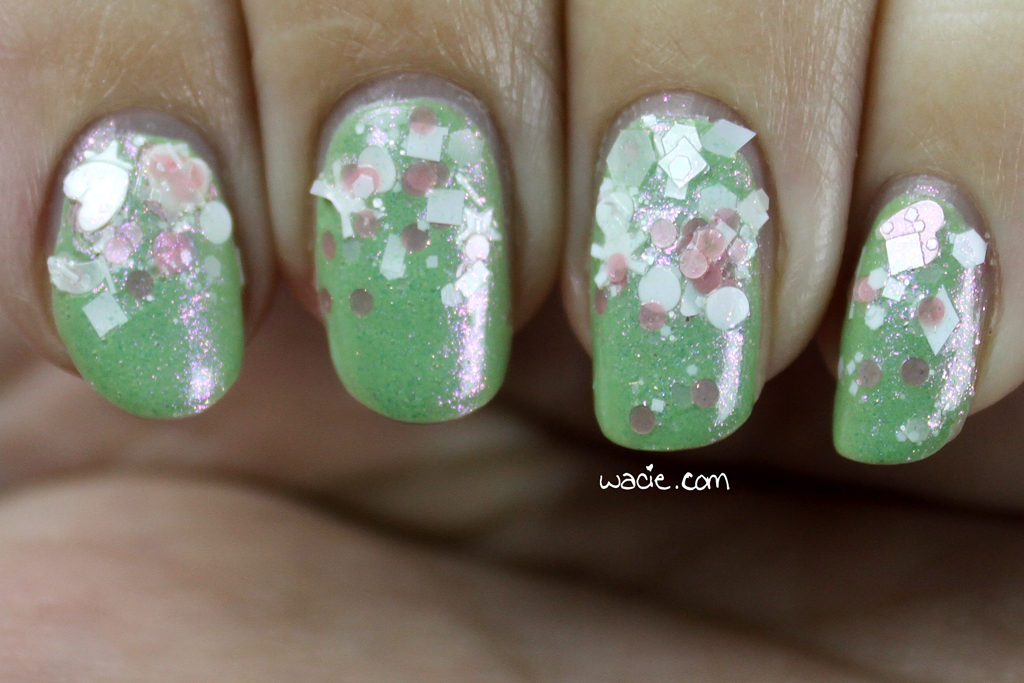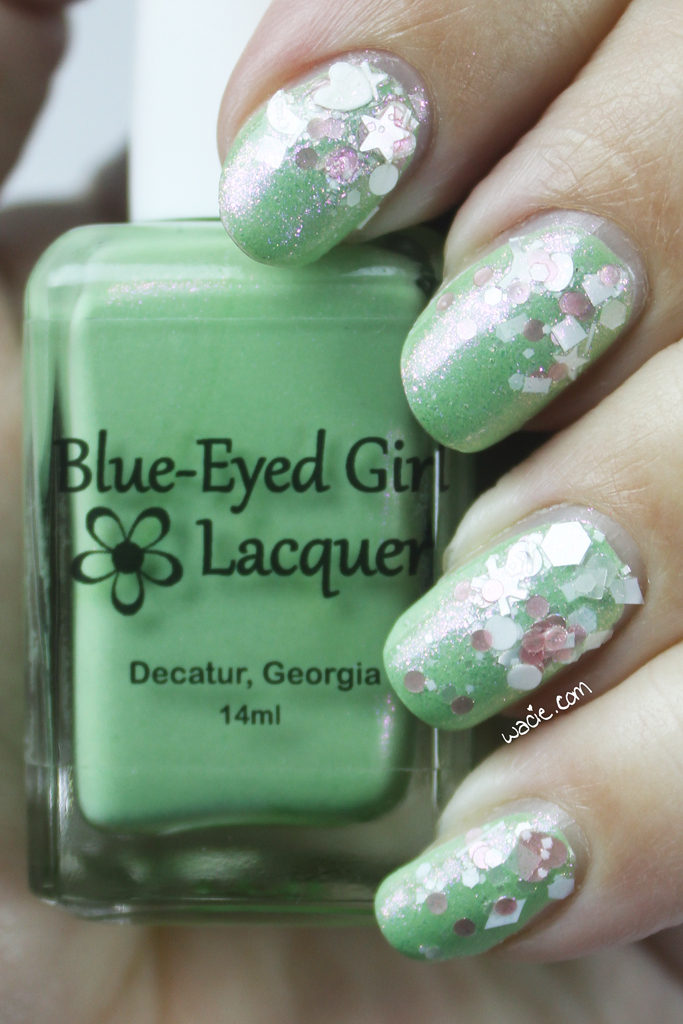 Queen Lime Rose Zinnia is probably the newest BEGL I've worn yet, and maybe also one of the most interesting. The shade itself is already very cool; it's this delicious lime sherbet green (get it, cool?), but then there's these pink-to-gold shifting flecks that add contrasting shimmer. It's so gorgeous. It dries with a satin finish to boot. It's an incredible polish.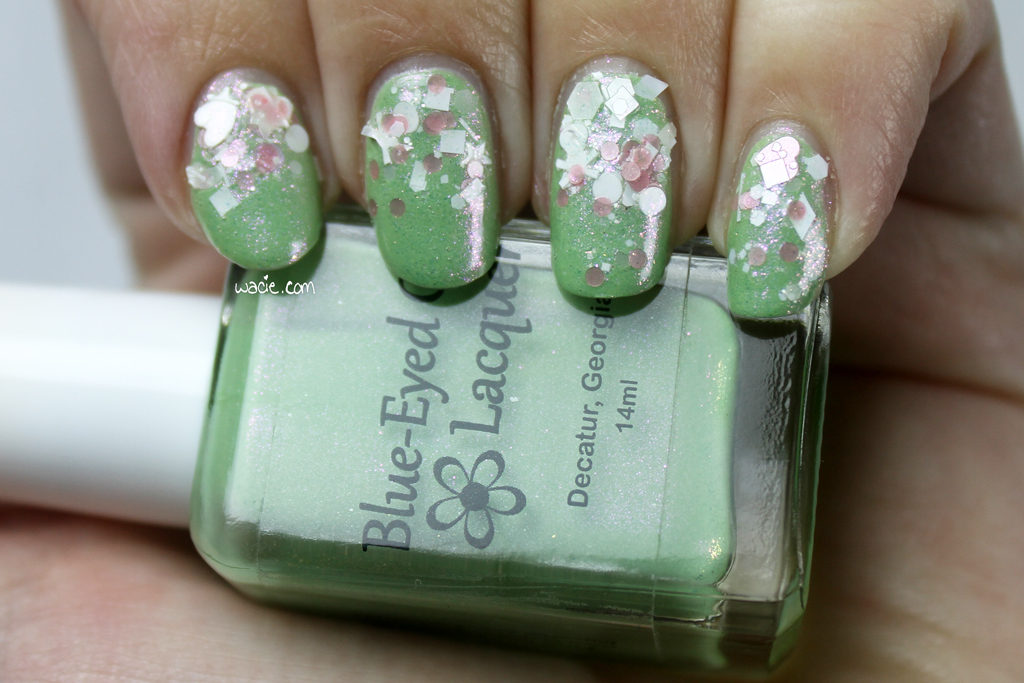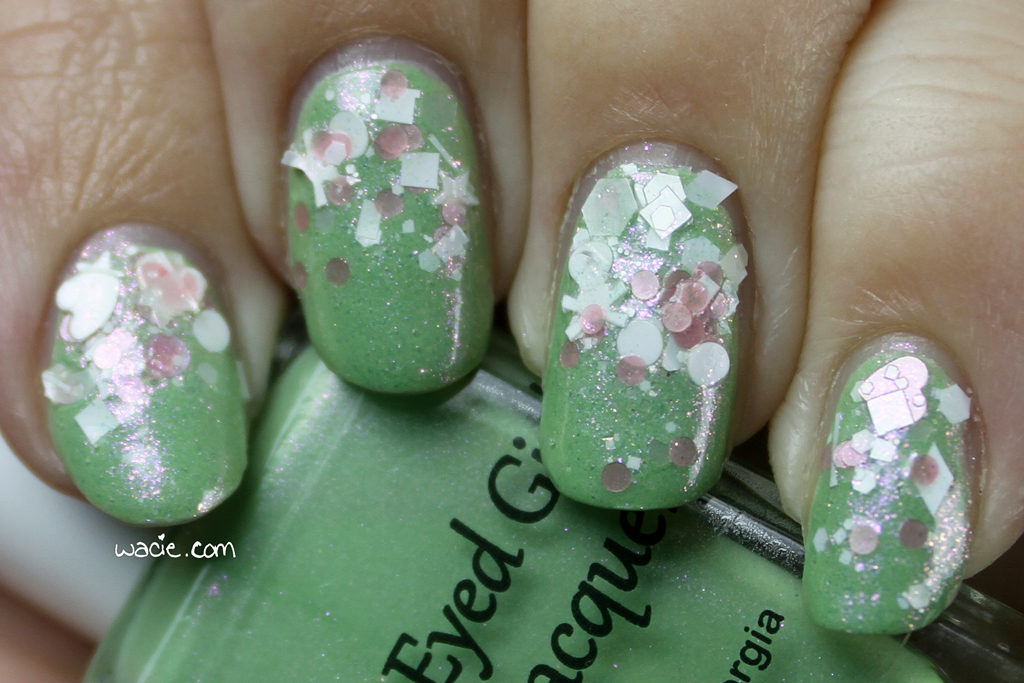 You know what else has a beautiful pink-to-gold shift? Lynnderella's Bridezilla! I actually paired them for this reason; the matching shimmer unites both polishes in a really cool way. The shimmer you see here is likely more from Bridezilla than Zinnia; I sponged a little extra shimmer on the tips after adding the glitter. Also, I do apologize for how sloppy the glitter looks. I always do this! I try to make sure I have enough glitter, and then I end up with too much. It's a fun glitter mix, though, right? I love that there's so many different shapes in it. They stick up off my nail and get snagged on things, of course, but I can deal with it for a day or two.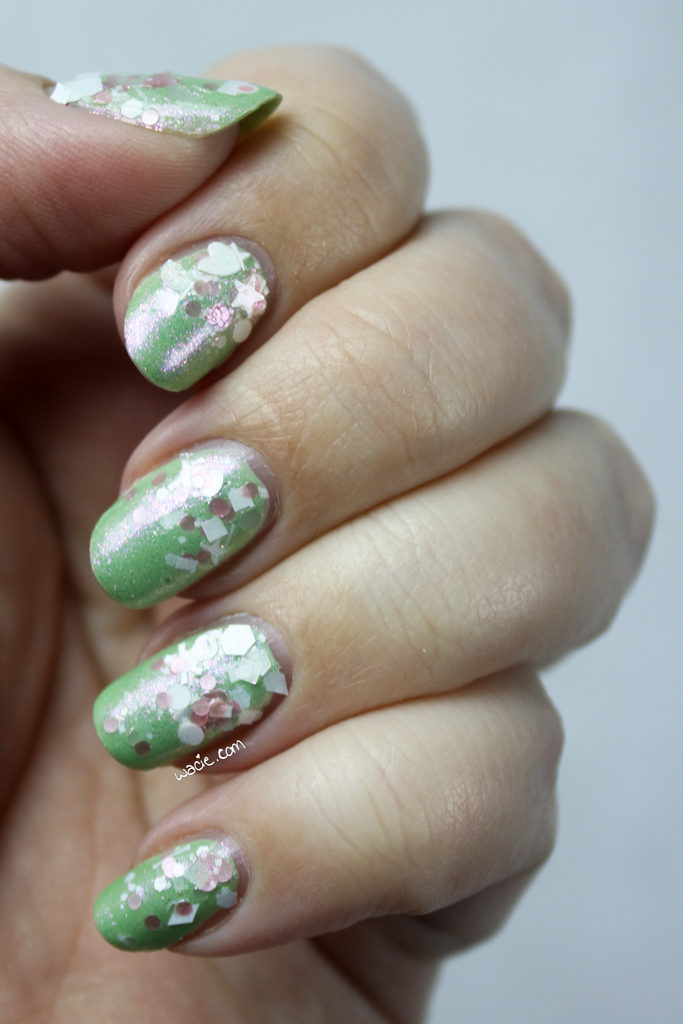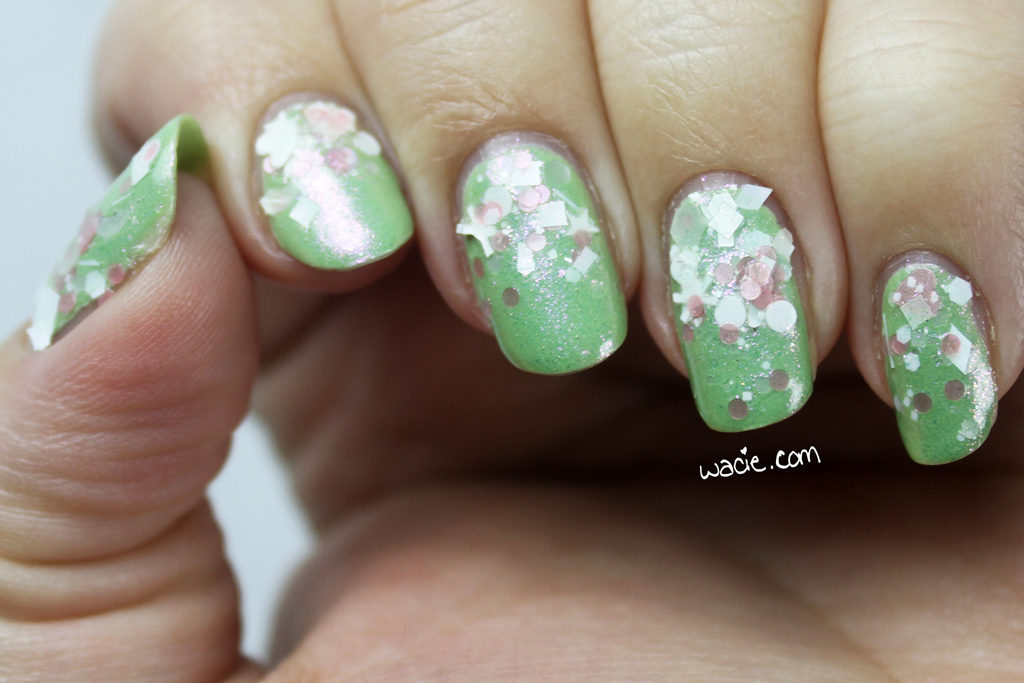 The following photos were taken in direct sunlight outdoors. Everything is so bright out here! The shimmer doesn't seem as intense, but it's pretty potent wherever the light hits it. You can see the shift pretty well out here, too.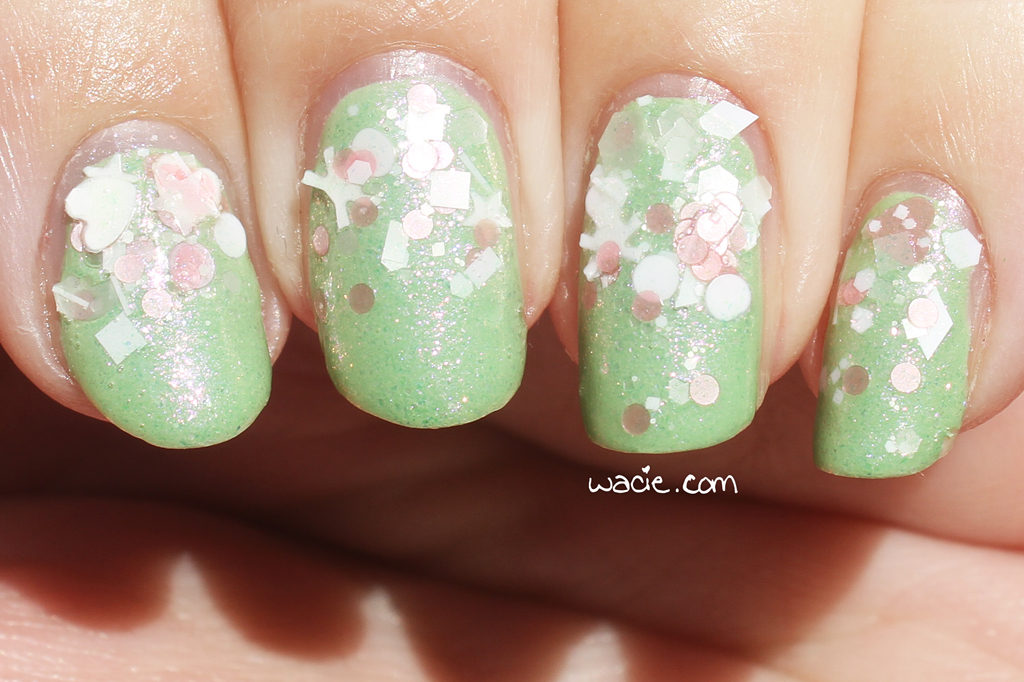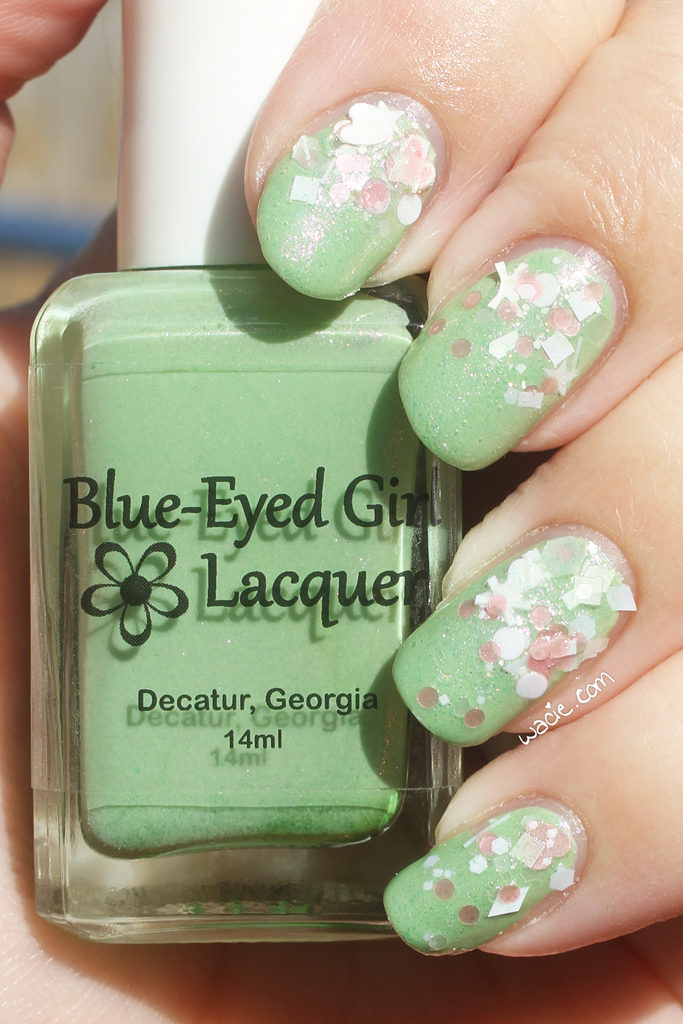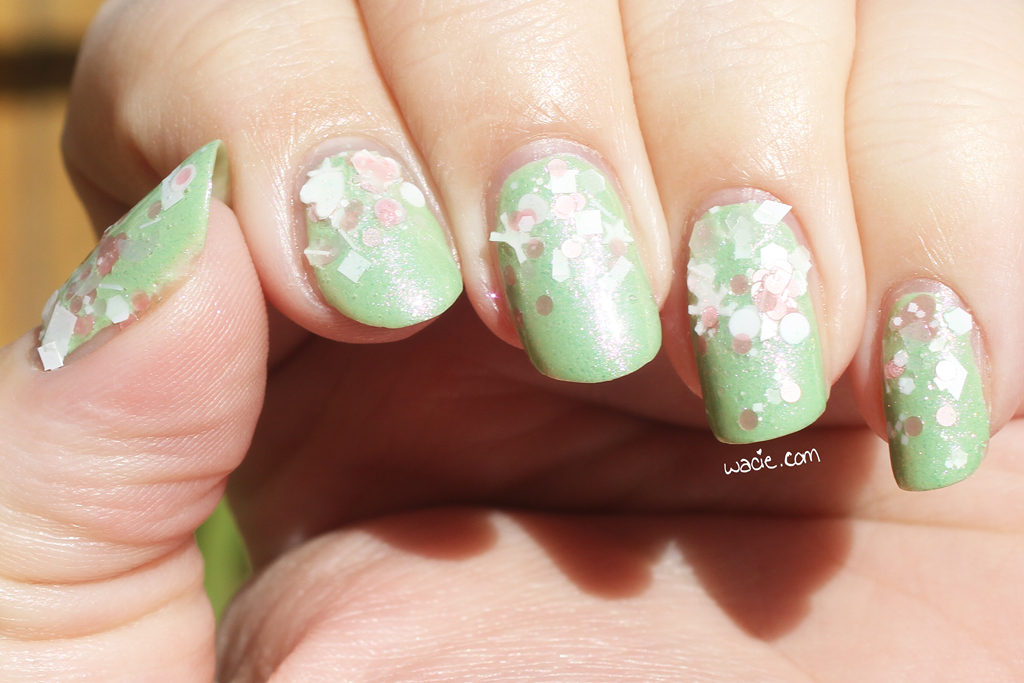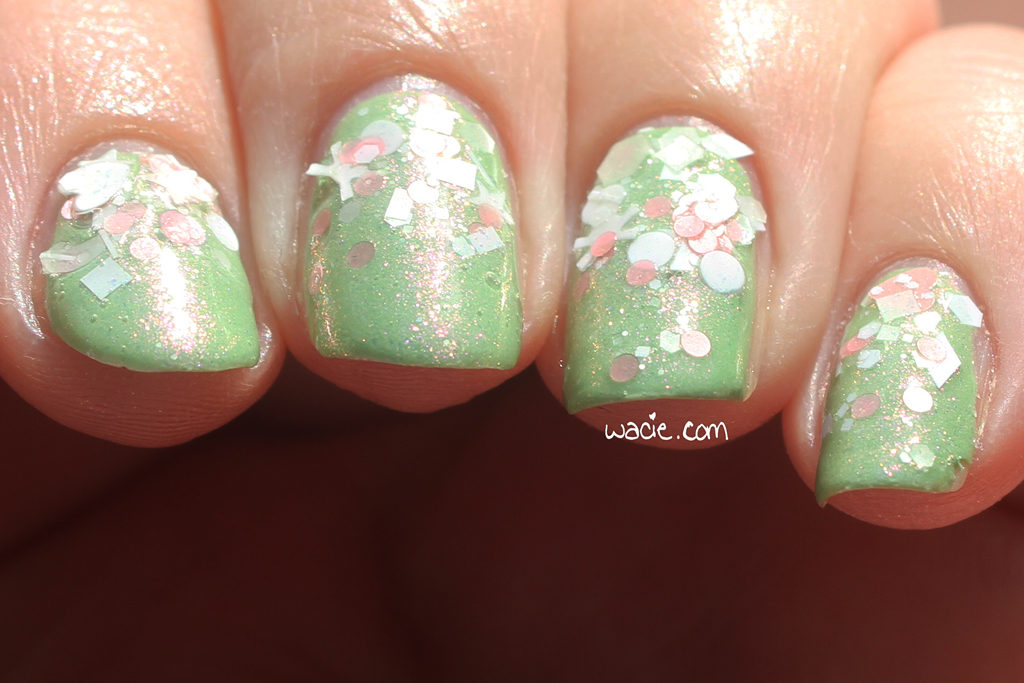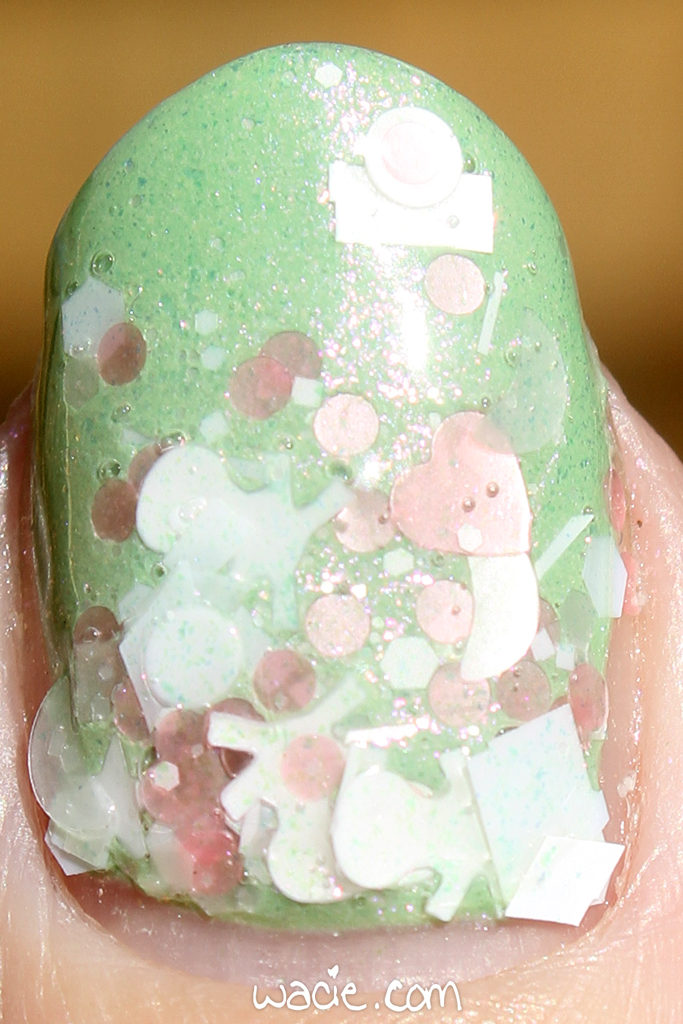 Queen Lime Rose Zinnia is not currently in stock; see the Blue-Eyed Girl Lacquer shop for other polishes. Bridezilla might have been a limited edition Lynnderella; other Lynnderellas are available on their website and on eBay.
I bought these polishes myself.