Welcome back to Swatch Saturday! Last week, we took a break from Blue-Eyed Girl Lacquer's Crooked Hearts collection to have a look at a limited edition Siren. We're jumping back in with another shimmery beauty, Cold Inside Me. I'm wearing three coats of Cold Inside Me with one coat of Dream Polish's Gem Glam top coat in the Melon Baller scent.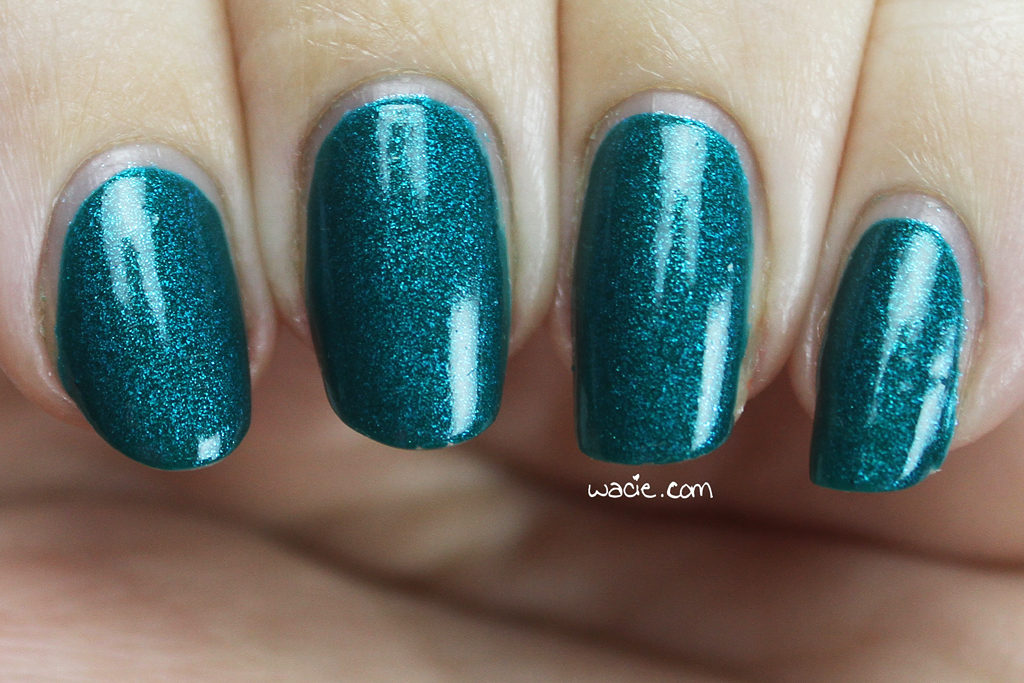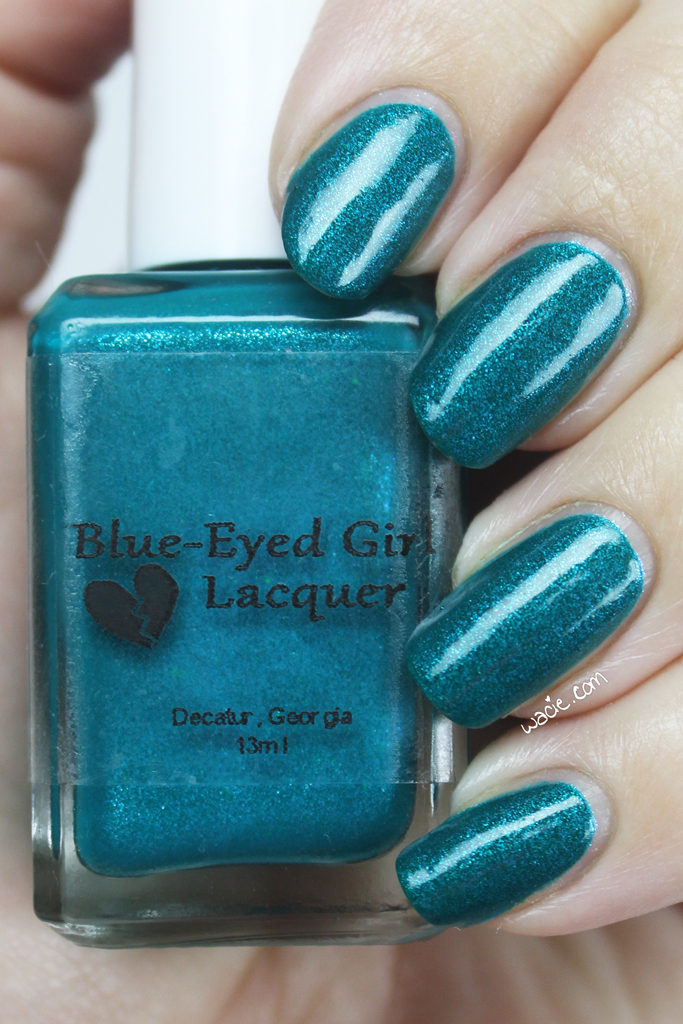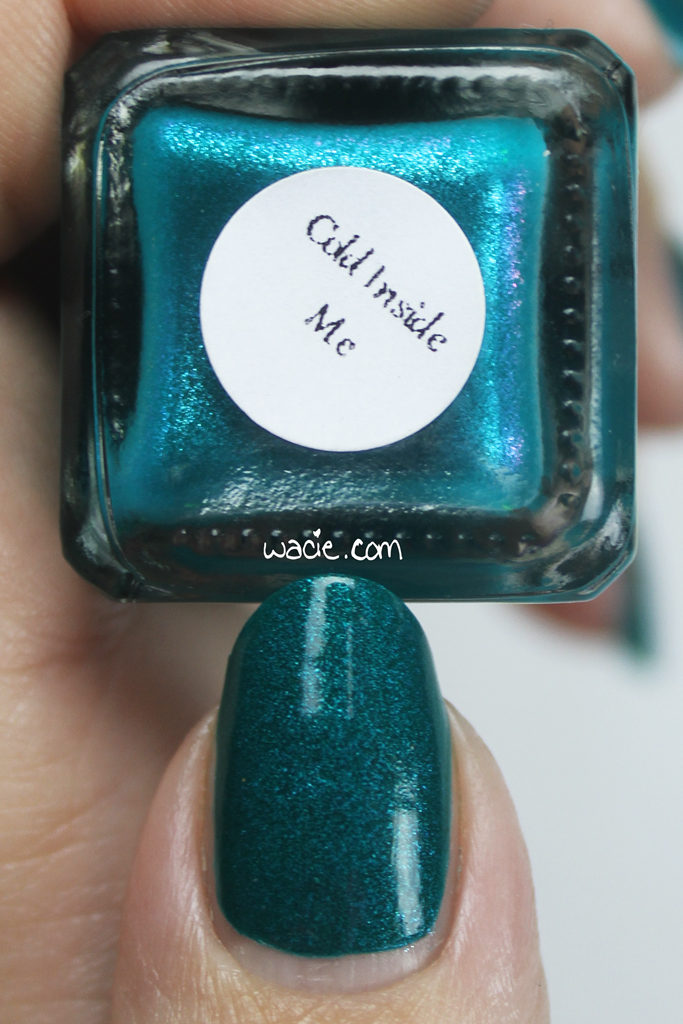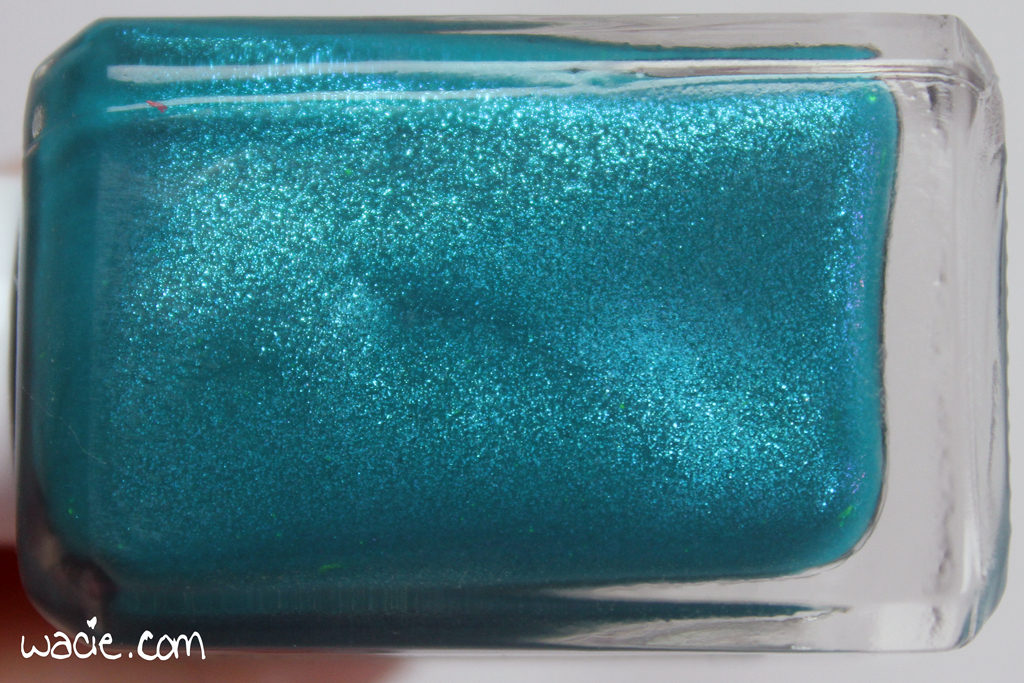 Cold Inside Me is a teal polish with blue-to-purple shifting flecks. I didn't realize the flecks were shifters until I was processing these photos, so none of my photos capture it. I do apologize. As it is shown here, however, was what it looked like most often on my nails, so I do feel that it is represented accurately. Application was good; the first coat was nearly opaque, just a slight hint of translucence without streaking or gaps in coverage. The second coat evened it out very well. The consistency is very smooth and easy to work with. It dries quickly and with an interesting satin finish; I have photos of it in the sunlight set toward the end of this post.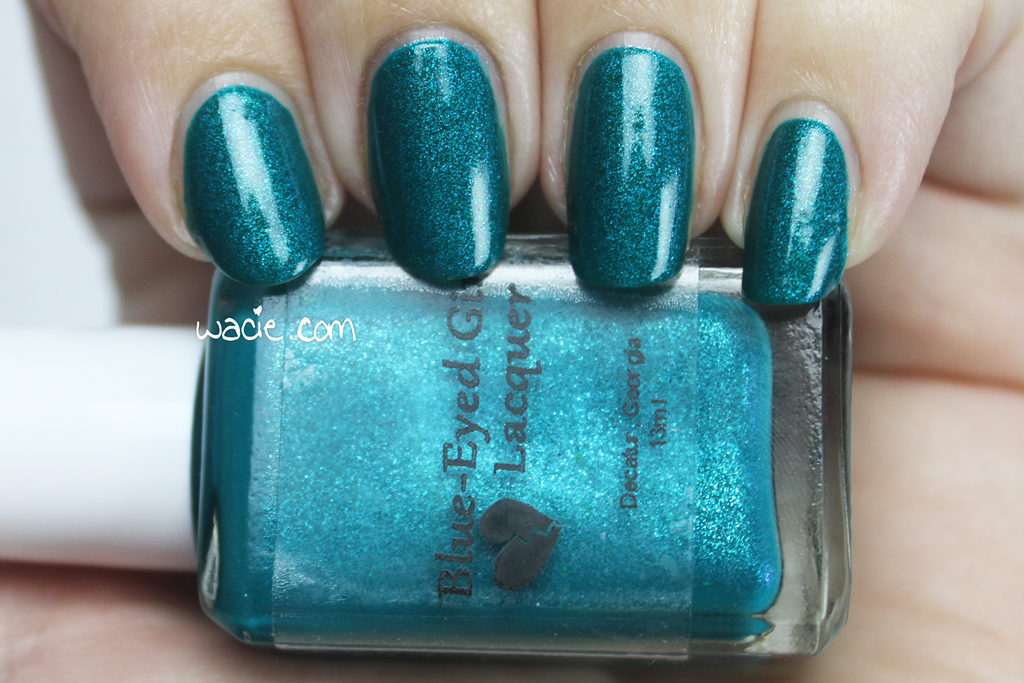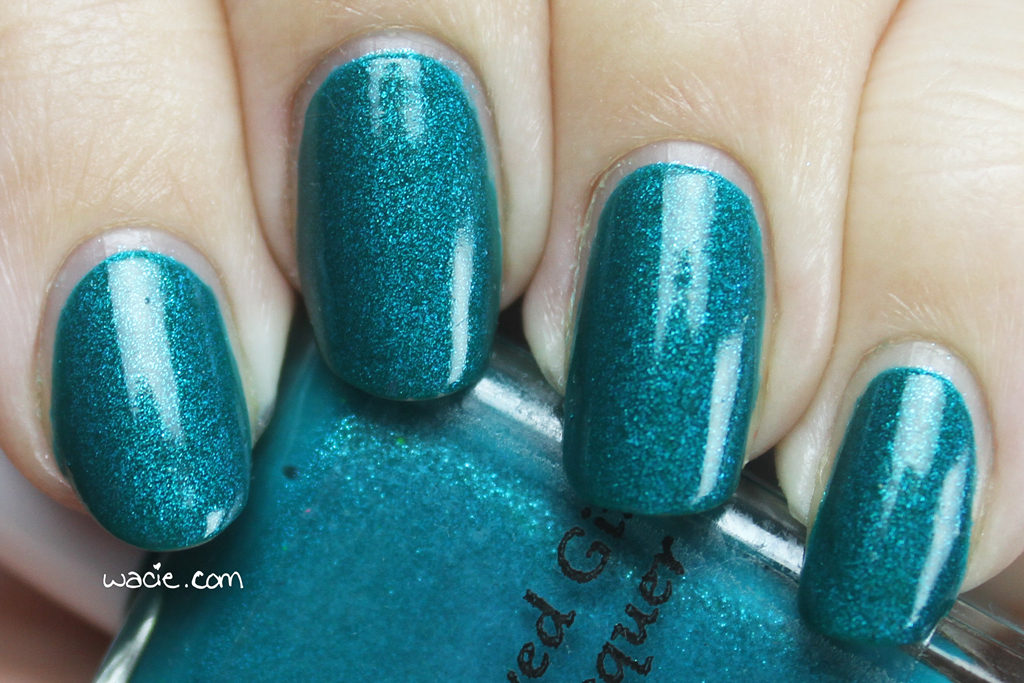 How gorgeous is this, seriously? The base color itself is already very cool, but then the glass-fleck shimmers come in and make the whole thing sparkly and shimmery and BEGLesque. I love it.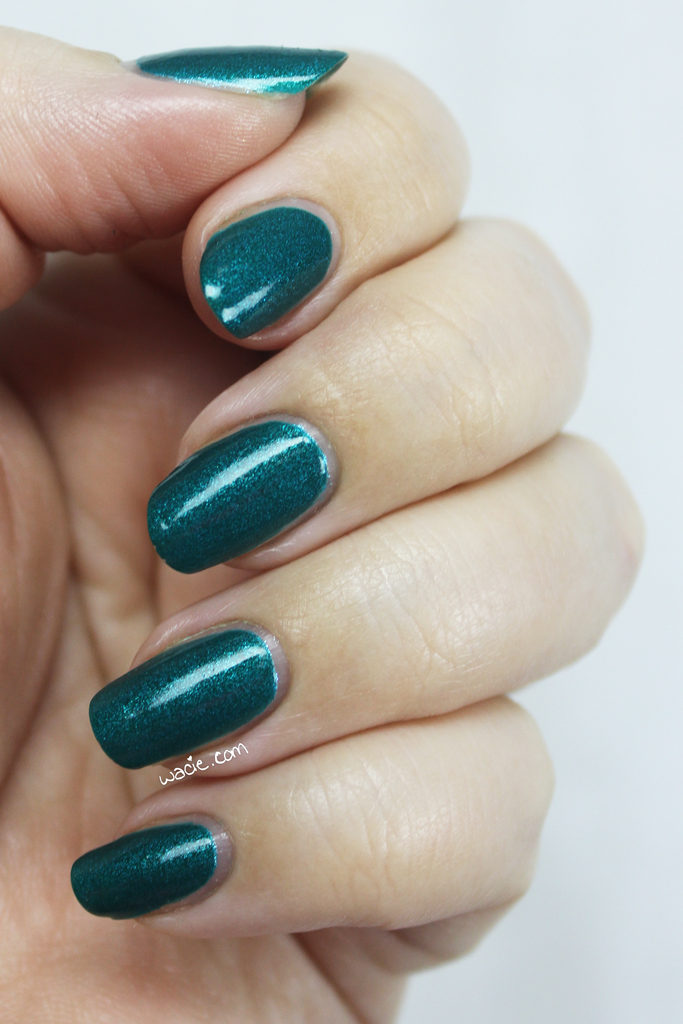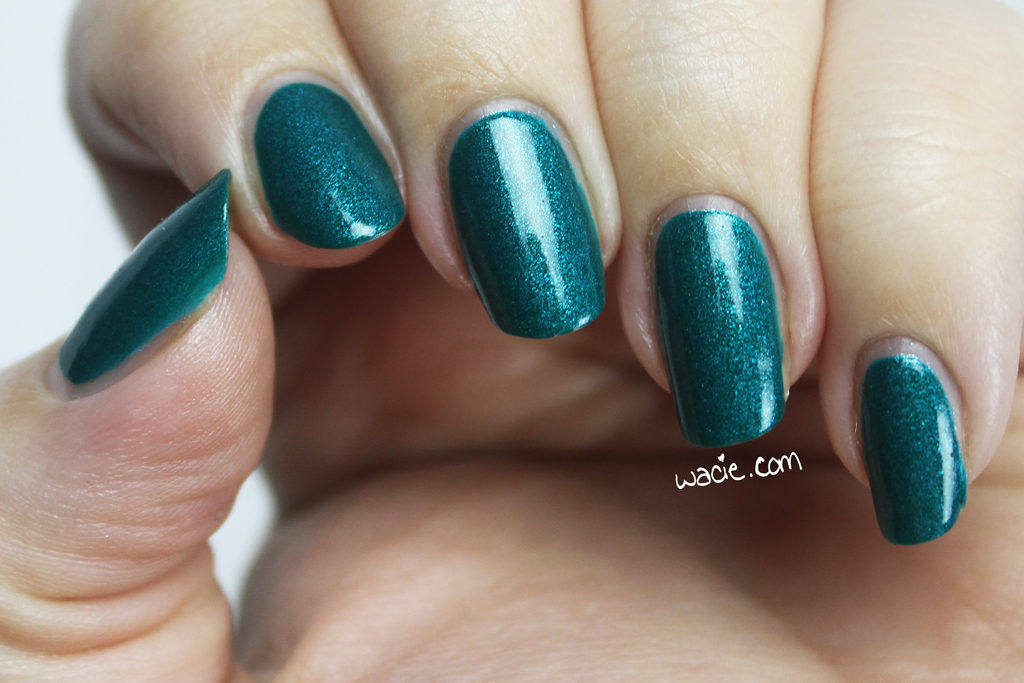 The following photos were taken outdoors in direct sunlight, but you'll notice these photos are also comparisons; the photos on the left are at two coats and without top coat, while on the right it's at three coats and top coat. I prefer the glossiness of the top coat, but the satin finish is pretty enough that I had to photograph it.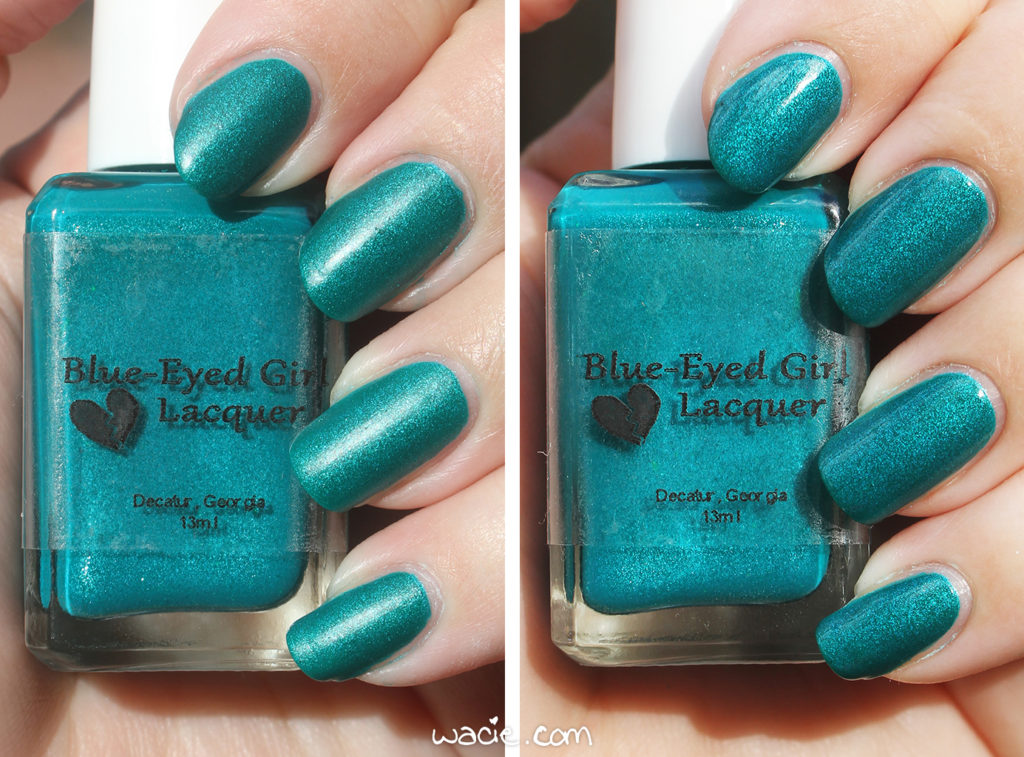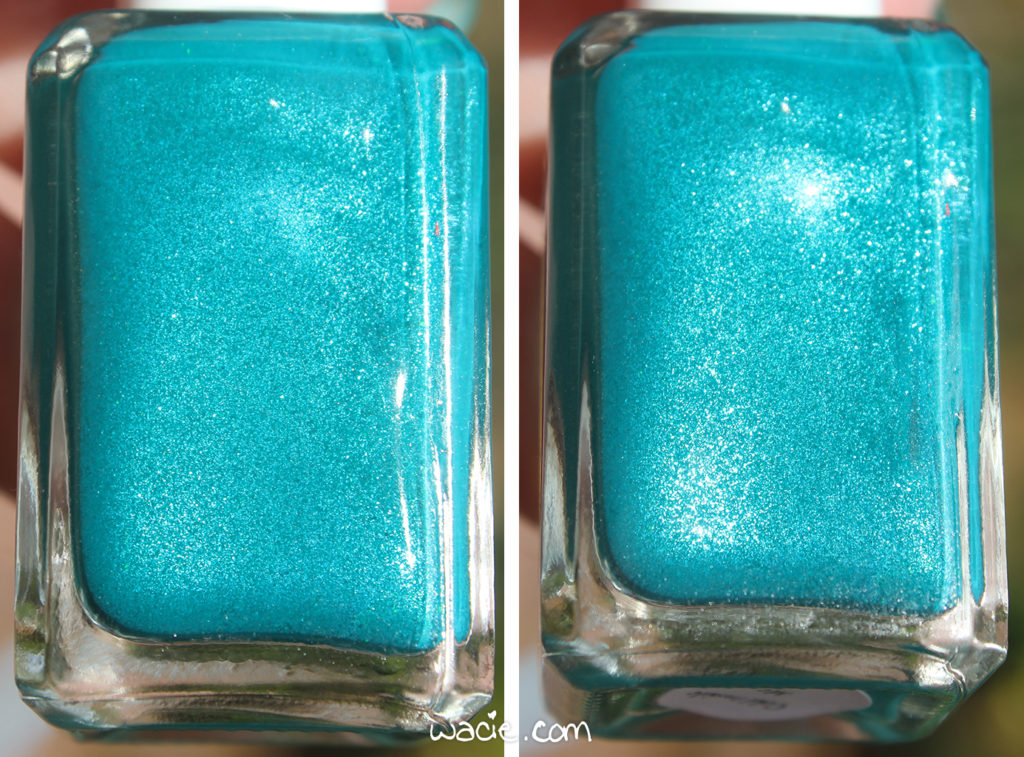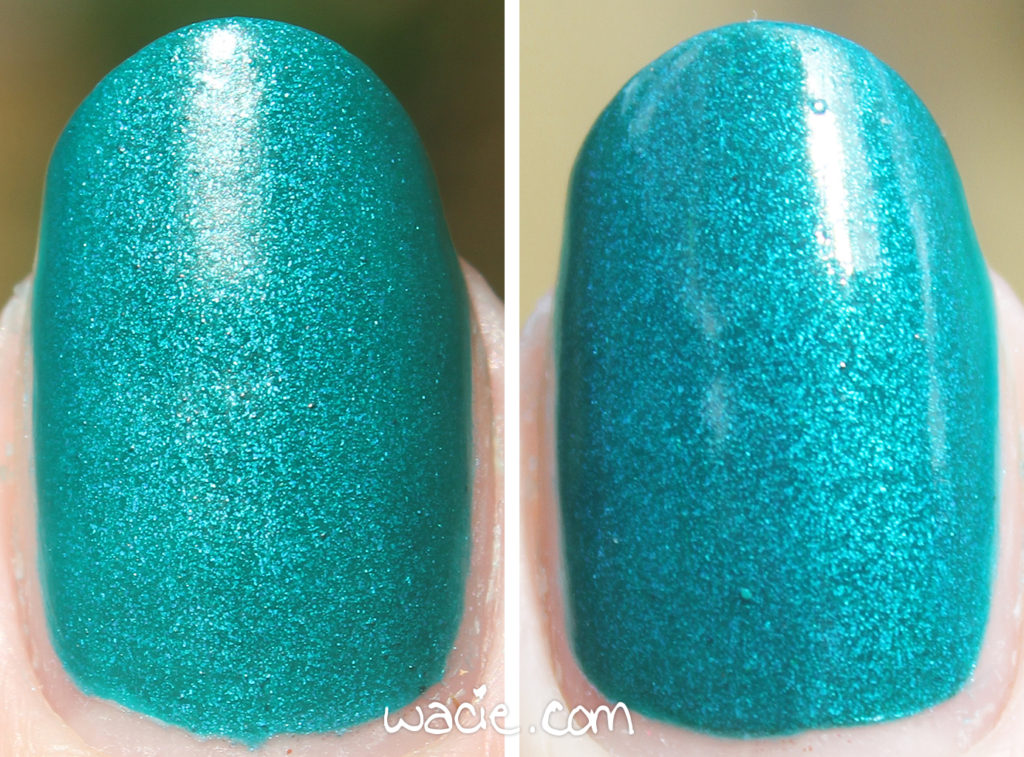 Cold Inside Me and other Blue-Eyed Girl Lacquers are available from their online shop.
I bought this polish myself.