Swatch Sunday is back! Today's polish is an oldie, one of the first I ever bought as an adult. This polish, whose shade label came off years ago, was purchased in 2007 or '08 and saw a lot of use in those days. I'm wearing it at three coats with one coat of Dream Polish's Gem Glam top coat in the Melon Baller scent.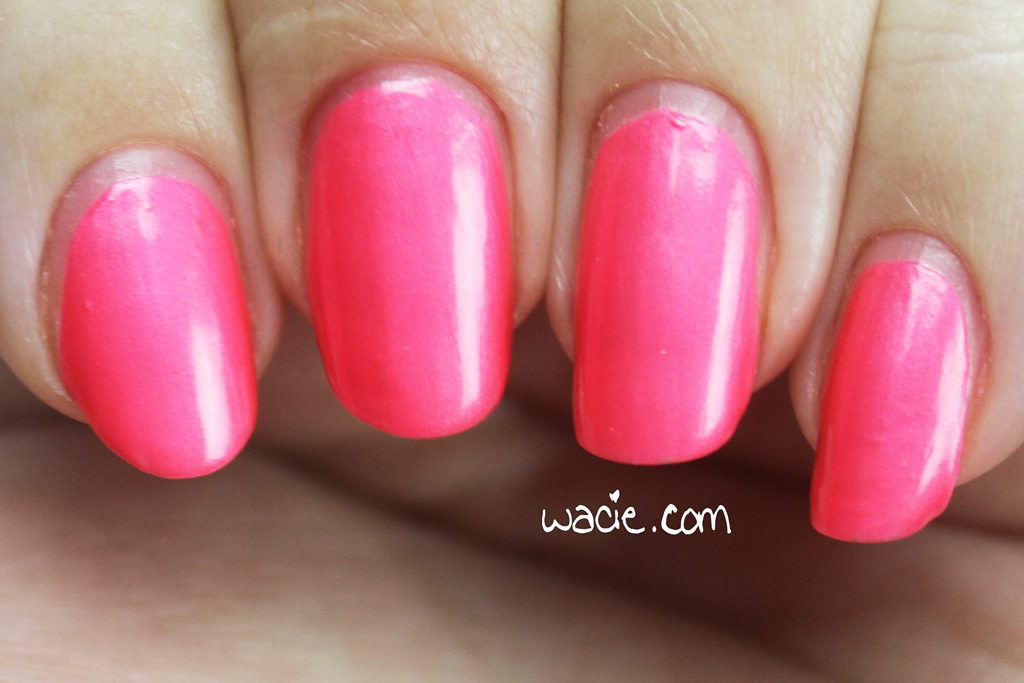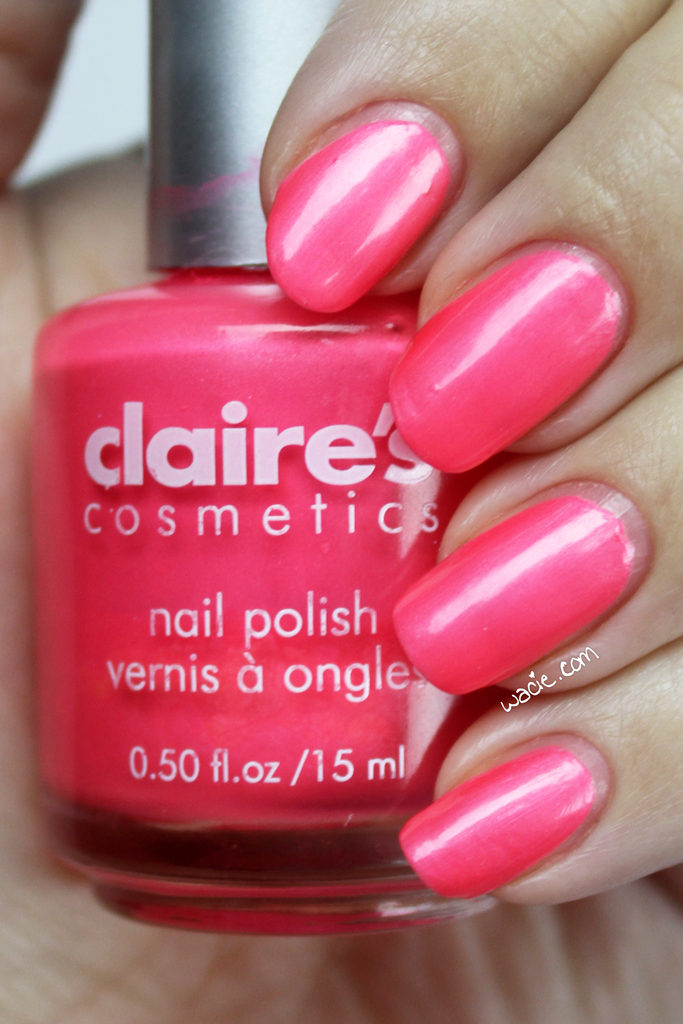 This mystery pink, as you can see, is a neon pink creme. I can't speak much for its formula, product consistency, or application, since it is old and I thinned it out prior to this use. It was pretty thick and goopy before that. Coverage was okay; it took three coats to even out the opacity. It dries with a matte finish; I used top coat for shine.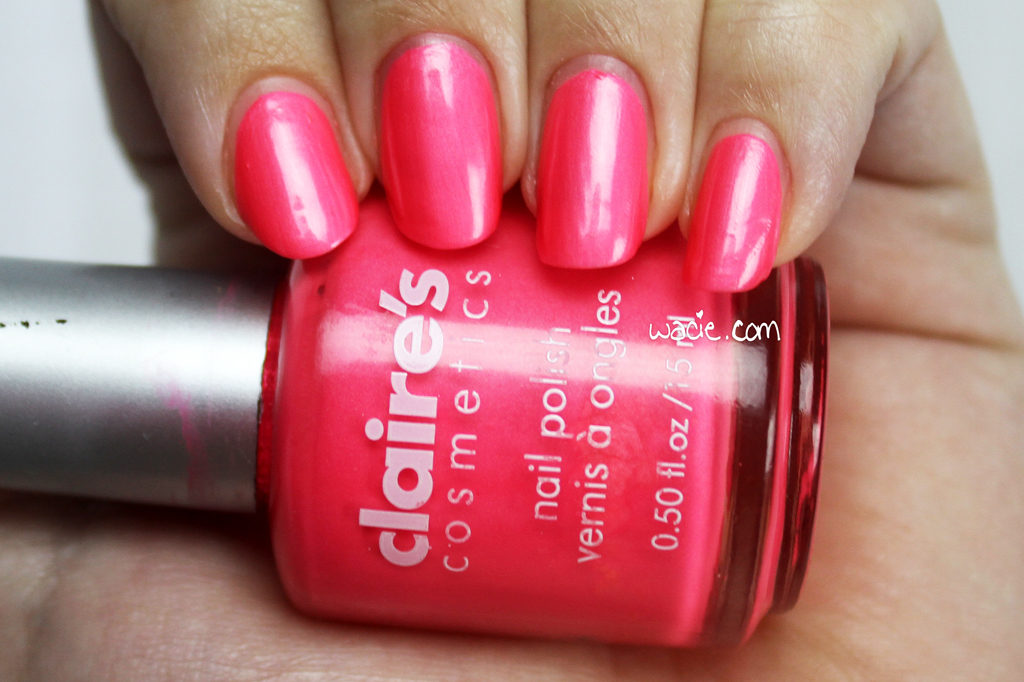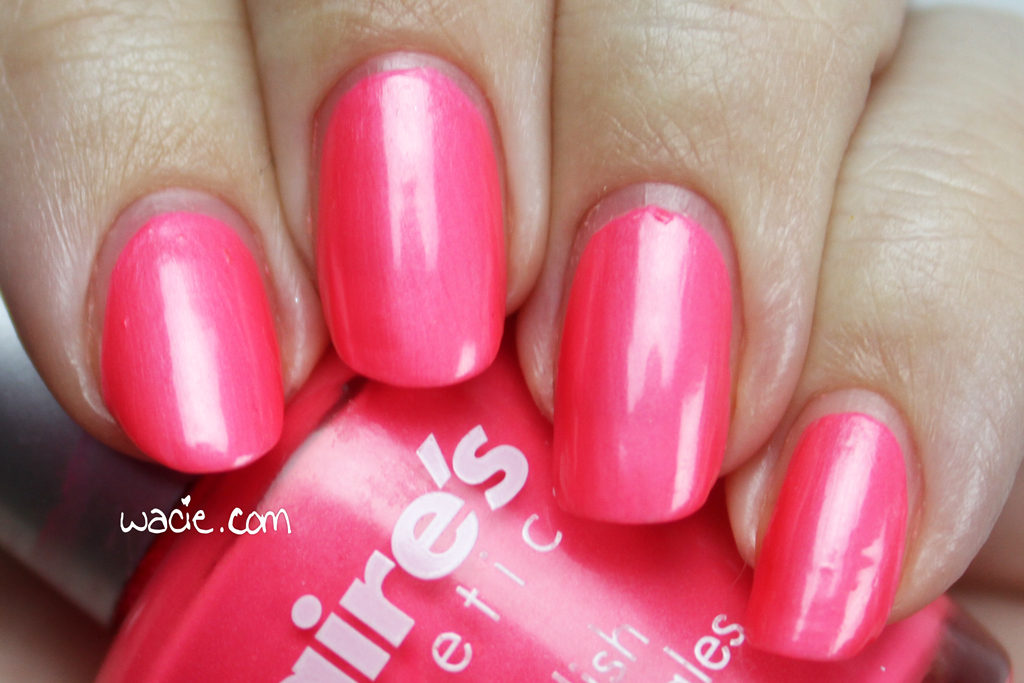 Even though I love this polish, I do admit it's not the most high-quality polish. You know how some polishes just feel thick, like the pigment never really blends into the polish base, and it's like you're just brushing wet pigment onto your nail? That's what this feels like, like the ingredients just didn't fully incorporate. I wish I'd taken a photo of it without the top coat, because the top coat disguises the poor quality. It dries matte, but not in the chic way, but the cheap way. Like I said, I really like this polish and I hate to call it poor quality, but I've used way better polishes. Also, as I mentioned, this is a nearly ten year old bottle of polish, and I don't intend to judge all Claire's polish by this one. If you're still preteen enough to shop at Claire's — and I know you are — don't let this one dissuade you from trying others.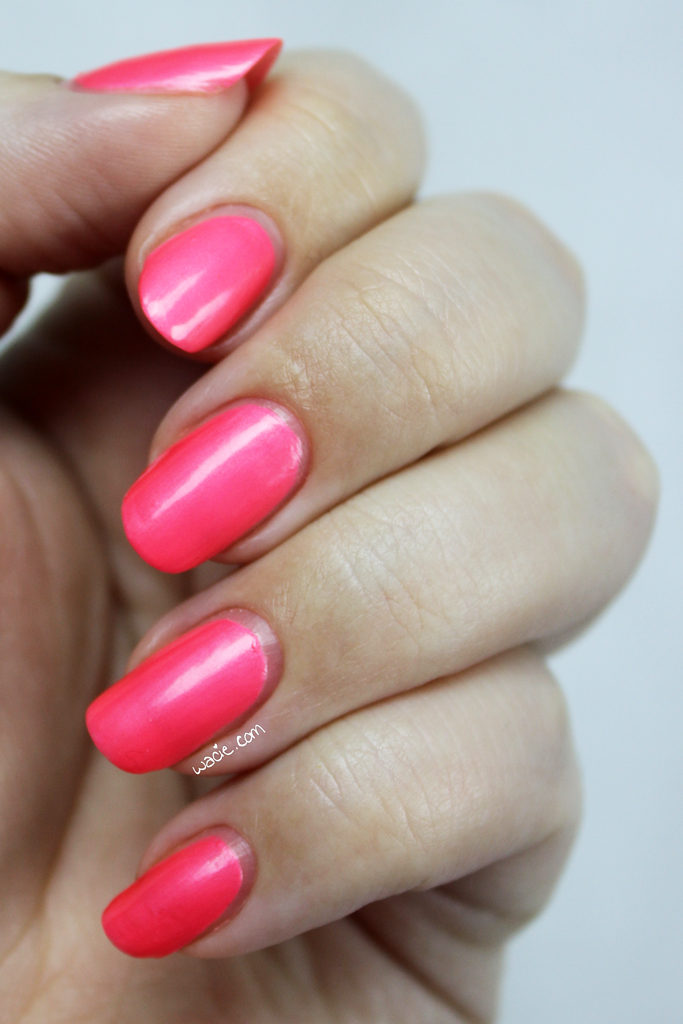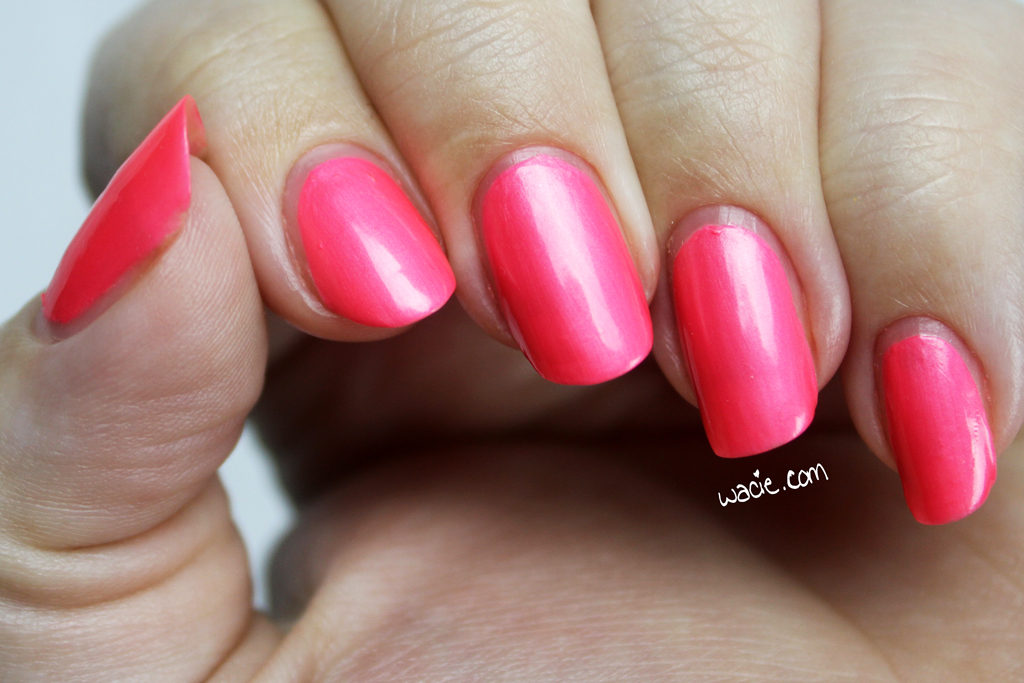 Claire's polish is sold at Claire's.
Update: Melanie of Polish is the Key to My Heart recognized this shade as Hot Stuff! Thanks for the tip, Melanie!
I bought this polish myself.