Hello, reader! It's Monday again! For today's look, I used Shinjuku Golden Gai and Plumeria from Elevation Polish. It's so colorful!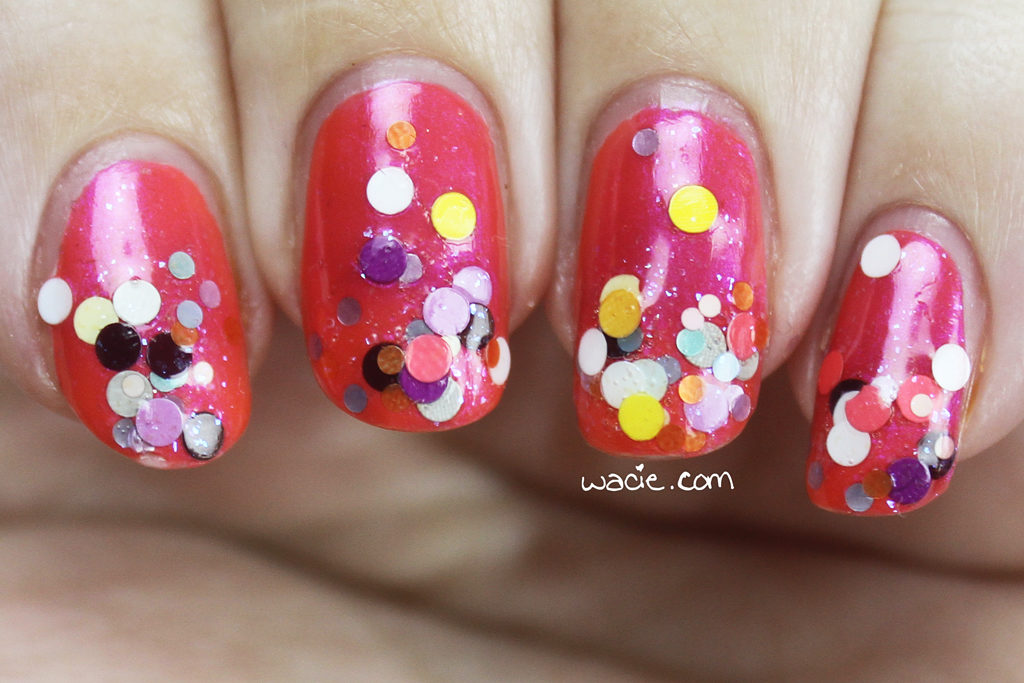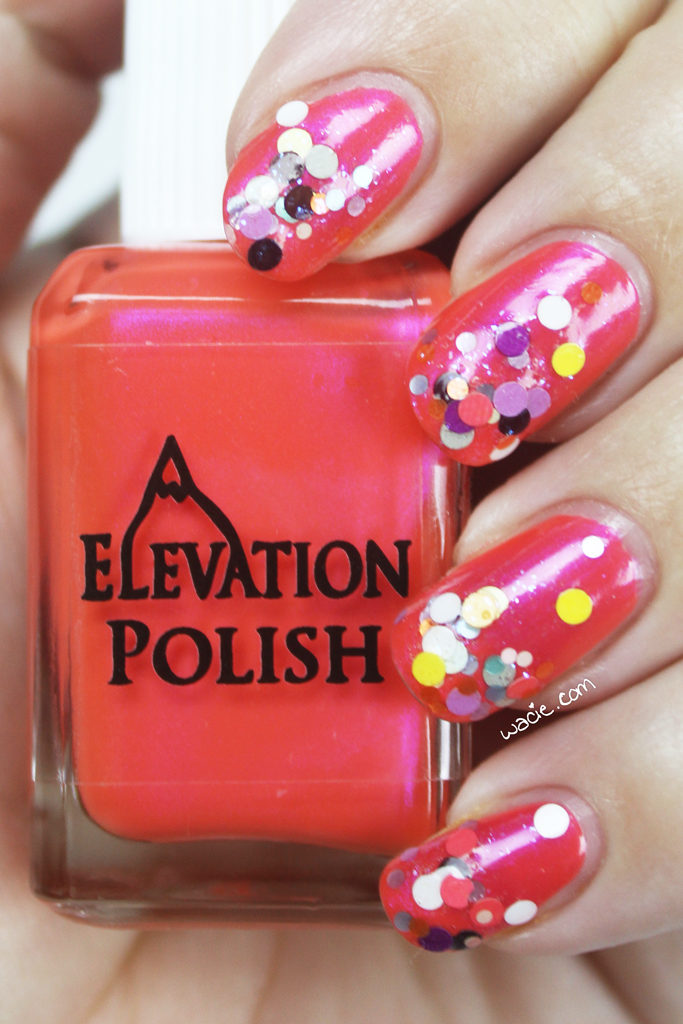 When I heard Elevation was doing a collection based on Japanese landmarks, I decided I was going to buy it, even before I knew what it looked like. I couldn't pass up a polish named after places I'd been in real life, could I? Of course, Shinjuku Golden Gai wasn't one of them; I was a teen when I was in Japan, and the bars and clubs of this district were beyond my reach. This actually has nothing to do with the nail polish, I'm sorry.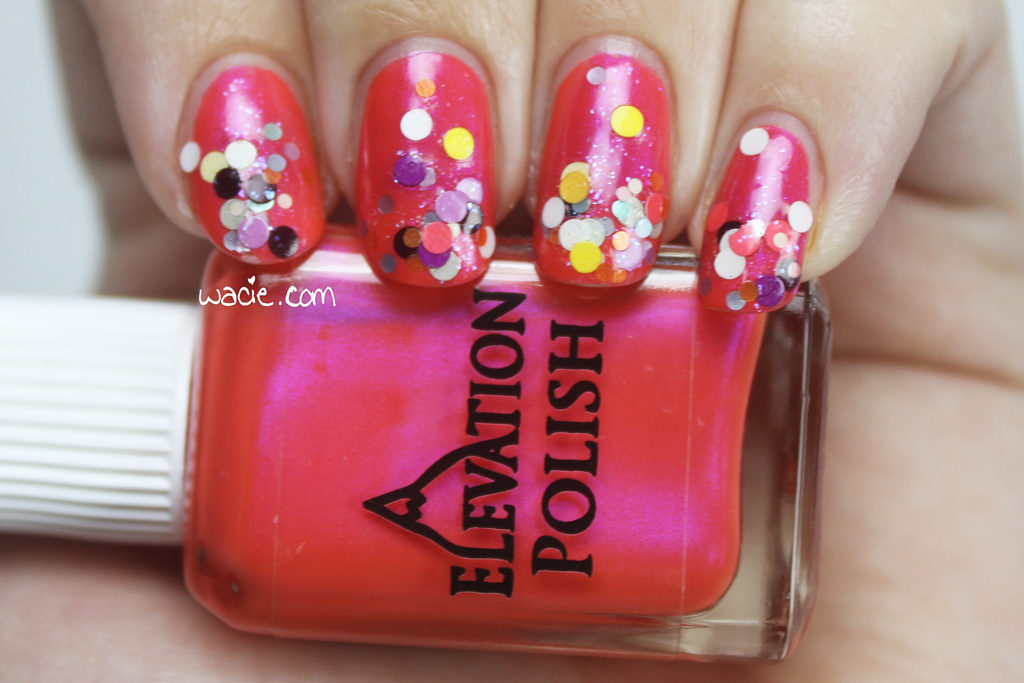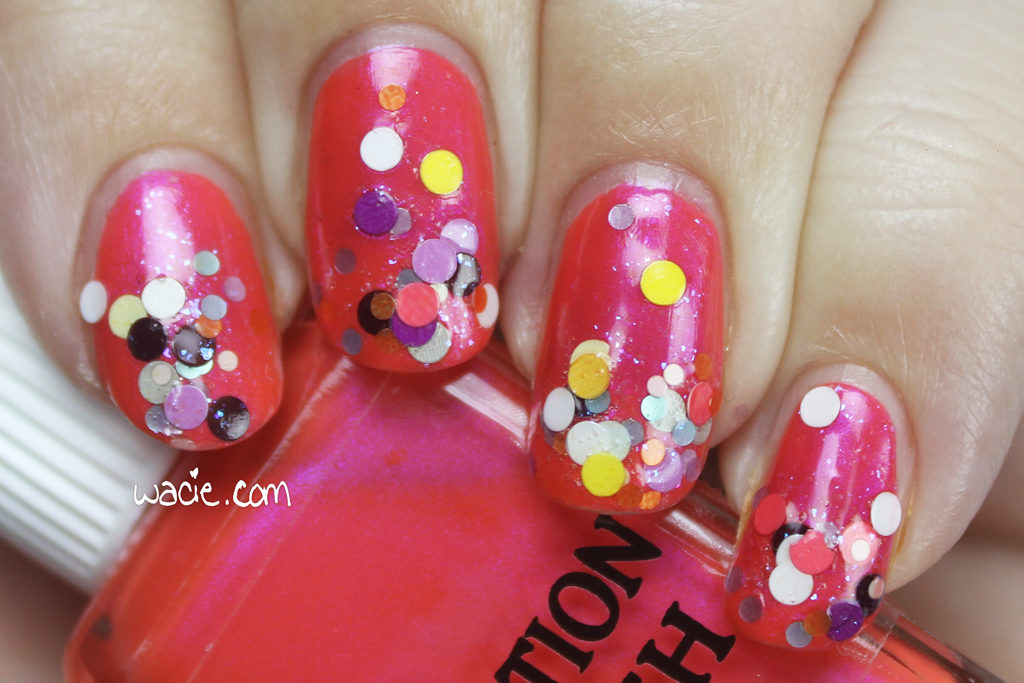 Shinjuku Golden Gai is a gorgeous polish, though. It's a warm neon pink with a cool neon pink flash, and the two together make such an awesome combination. The formula was so smooth and lovely to work with, also. It has renewed my love for hot pink polish.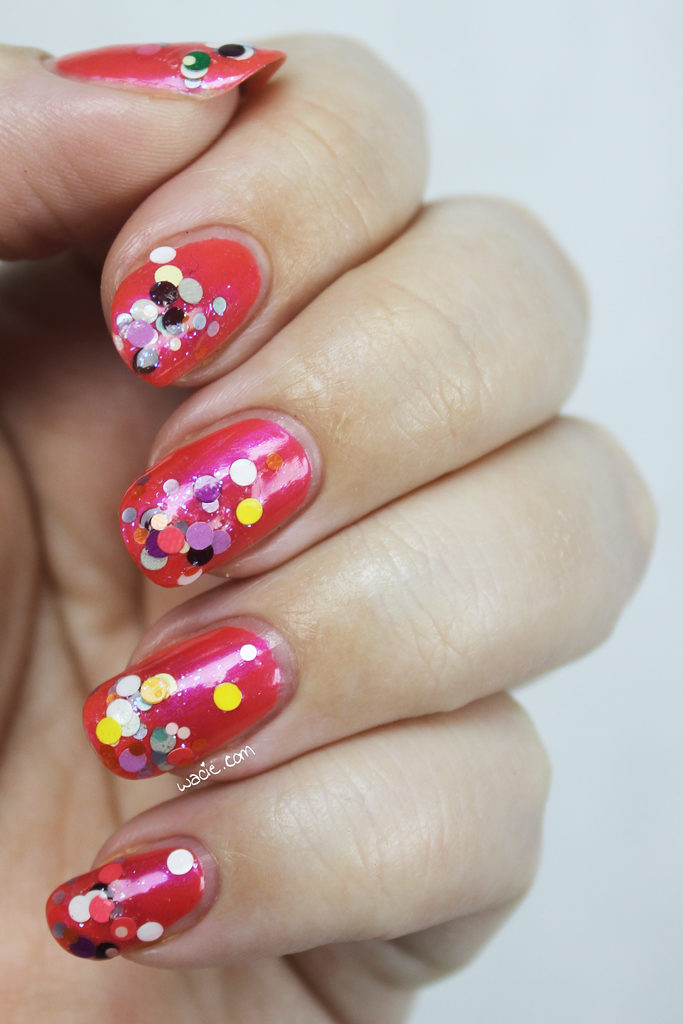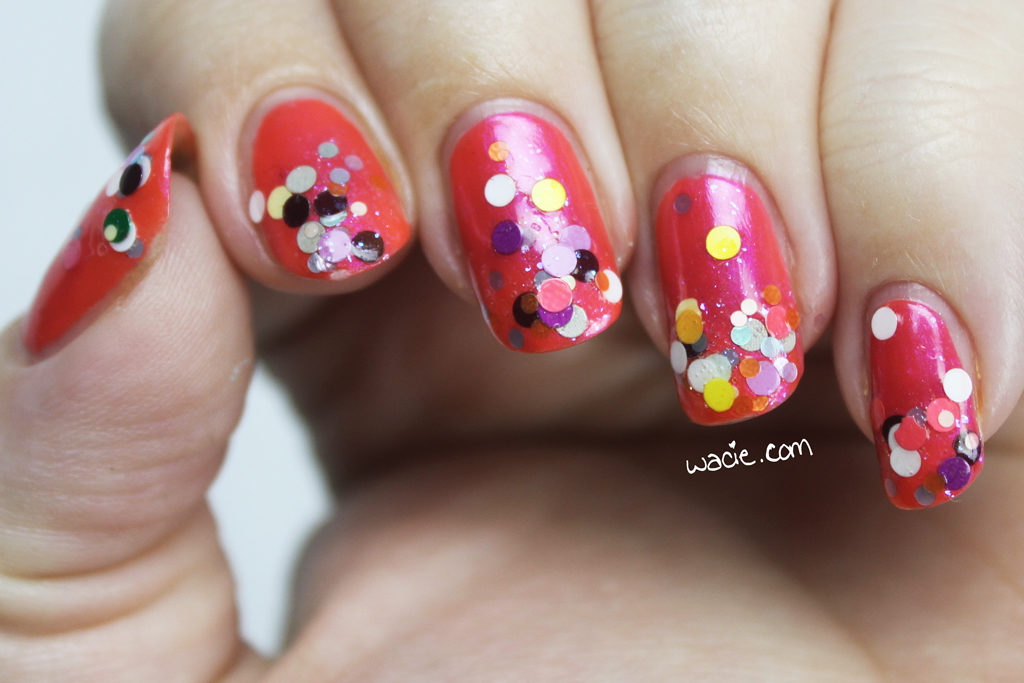 I didn't want to do glitter gradients two weeks in a row, but I also didn't want to cover up my base polish very much. I pulled out Plumeria and used the lightest hand I could to sponge the polish on. I like the result. This was what I wanted last week's look with Bridezilla to be, not the chunky mess I ended up with. I really love the round glitters and all the color they add, but you can still see the pink flash in the base polish. These photos were taken in direct sunlight. The warm pink leans orange out here, which I love. You can see the shimmers in Plumeria pretty well out here, as well as the pink shimmer in Shinjuku Golden Gai. I love this mani so much.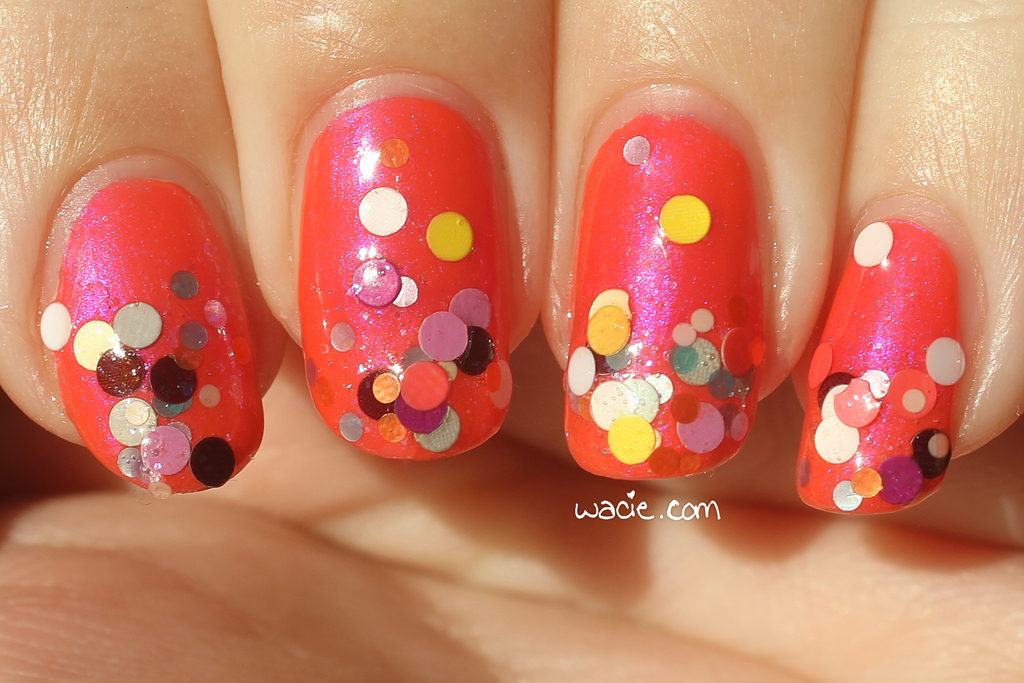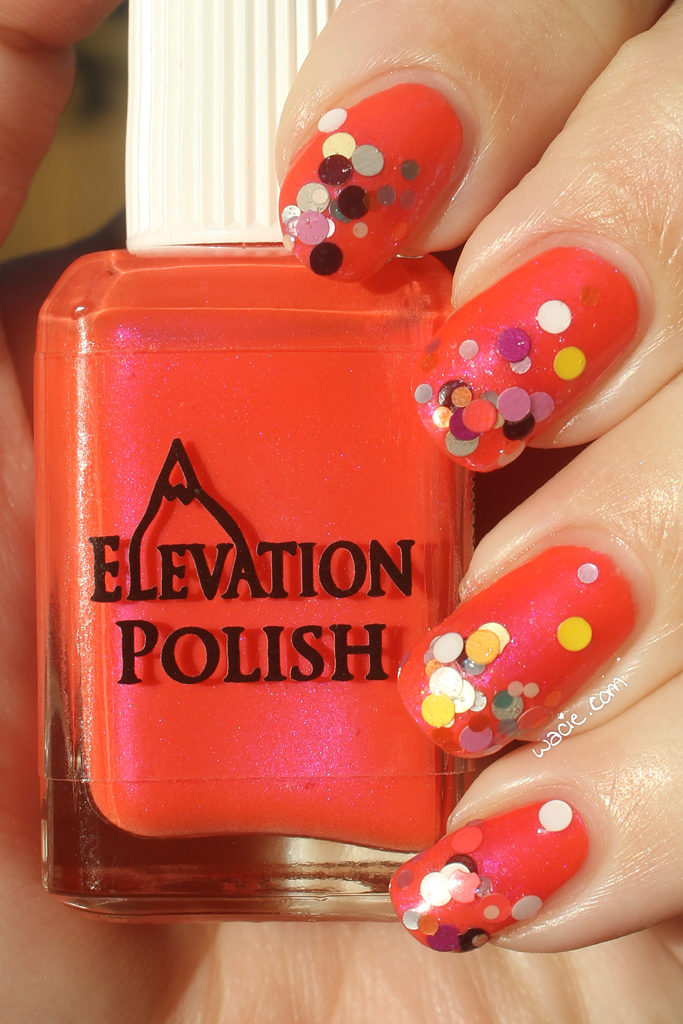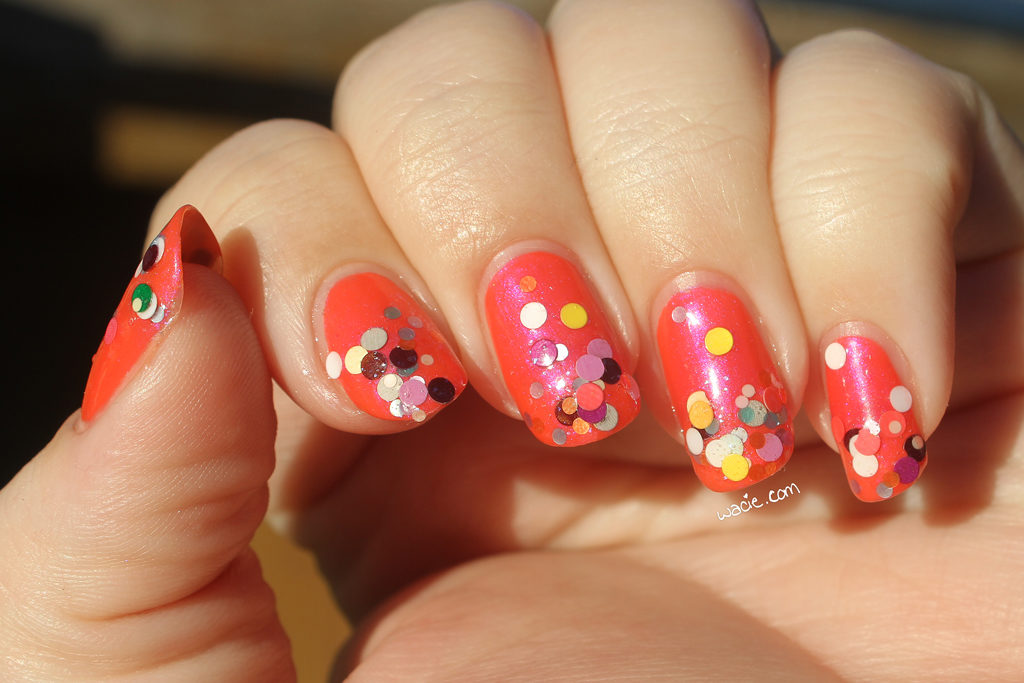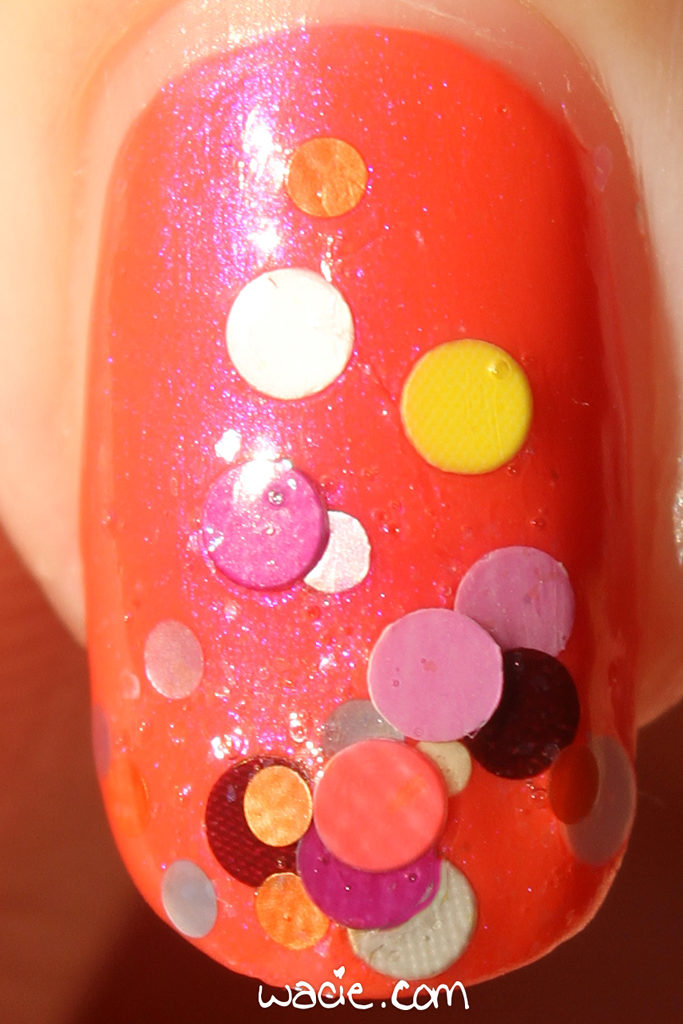 Plumeria looks like it might be discontinued, but Shinjuku Golden Gai and other Elevation Polishes are sold in their online shop.
I bought these polishes myself.