It's Swatch Saturday! Today's post is very late, but it is still Saturday somewhere. My polish today is Blue-Eyed Girl Lacquer's Sick Inside Wondering; I'm wearing three coats with one coat of Dream Polish's Gem Glam top coat in the Melon Baller scent.
Let me address the bandage. If you follow me on Instagram, you saw the photo of the break I posted. I won't post it here, but go there to see the gore. Long story short, I hit the nail, it tore off, it was very painful and it bled a lot, hence the bandage. I hope it's not too distracting from the swatch; I went for the novelty Pac-Man ones, because I never get a chance to use them.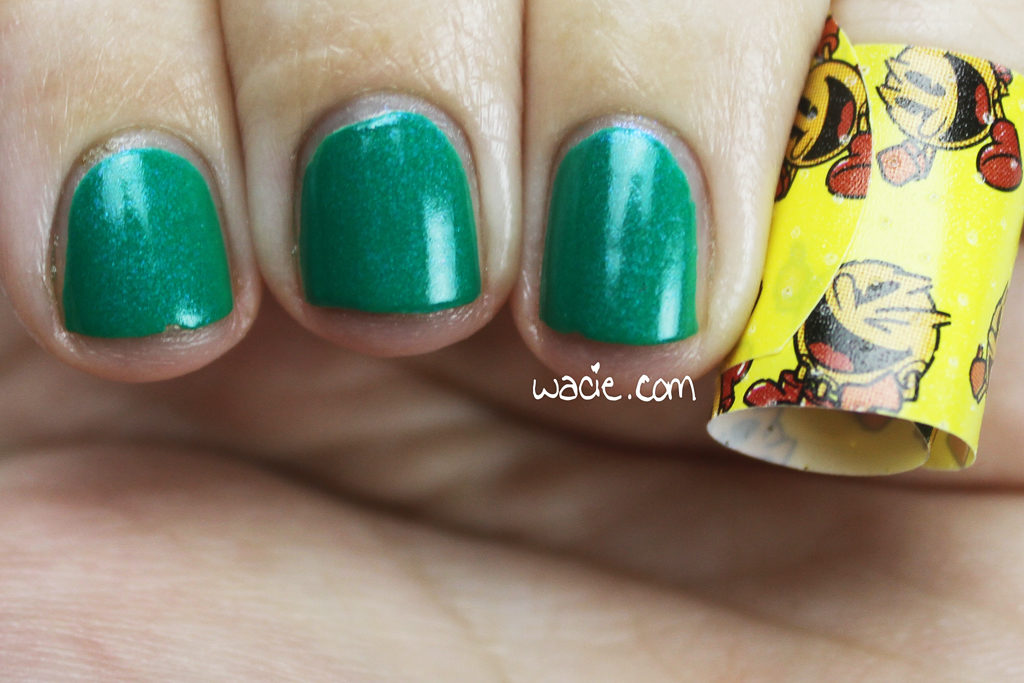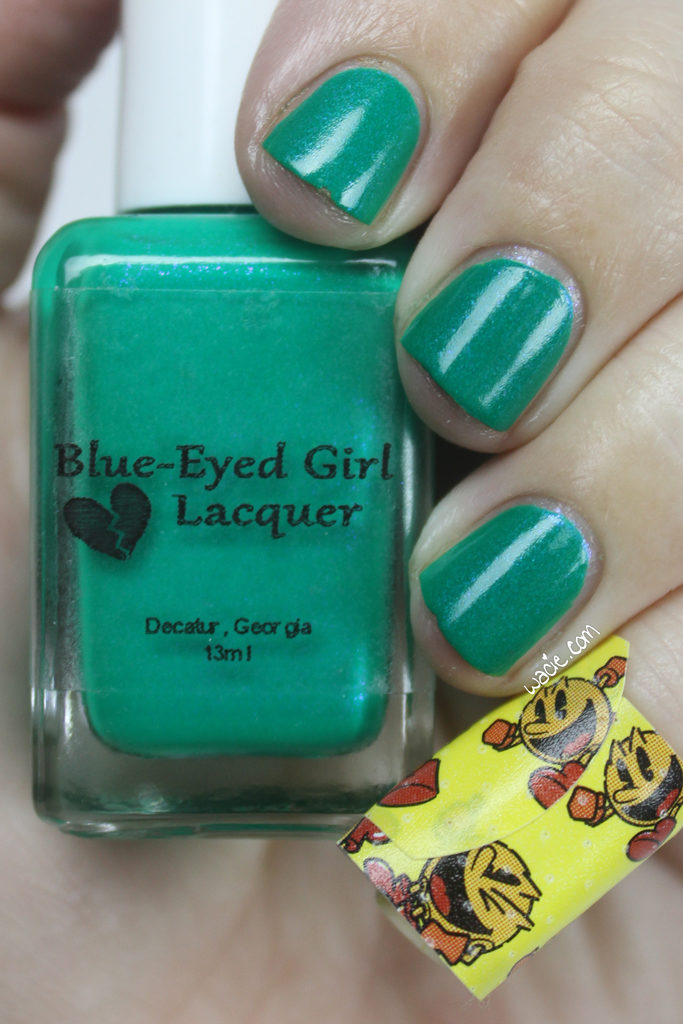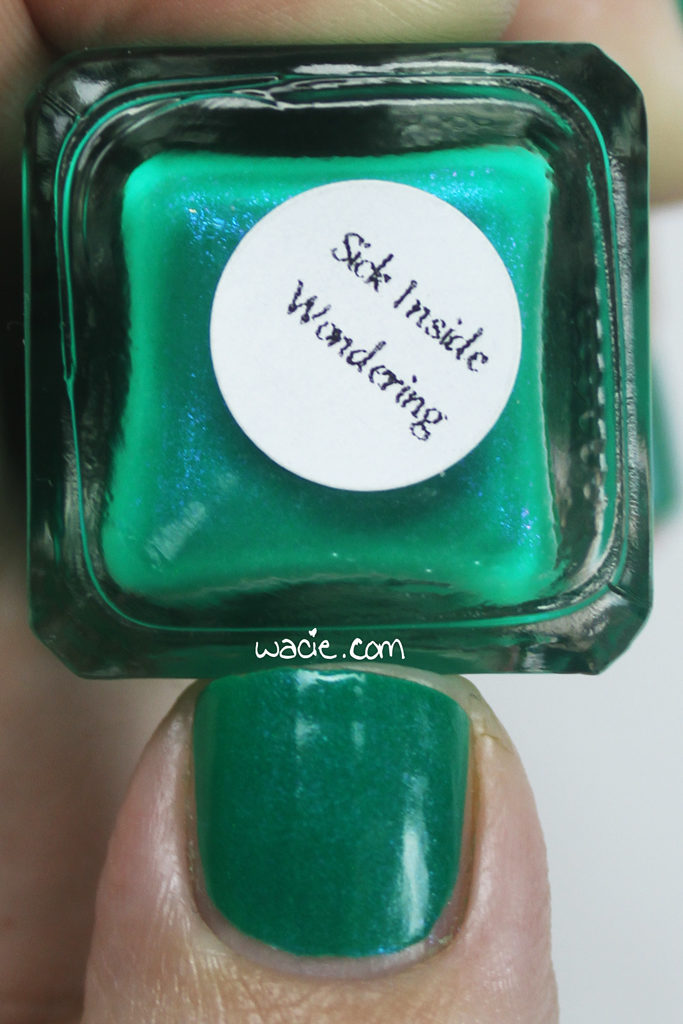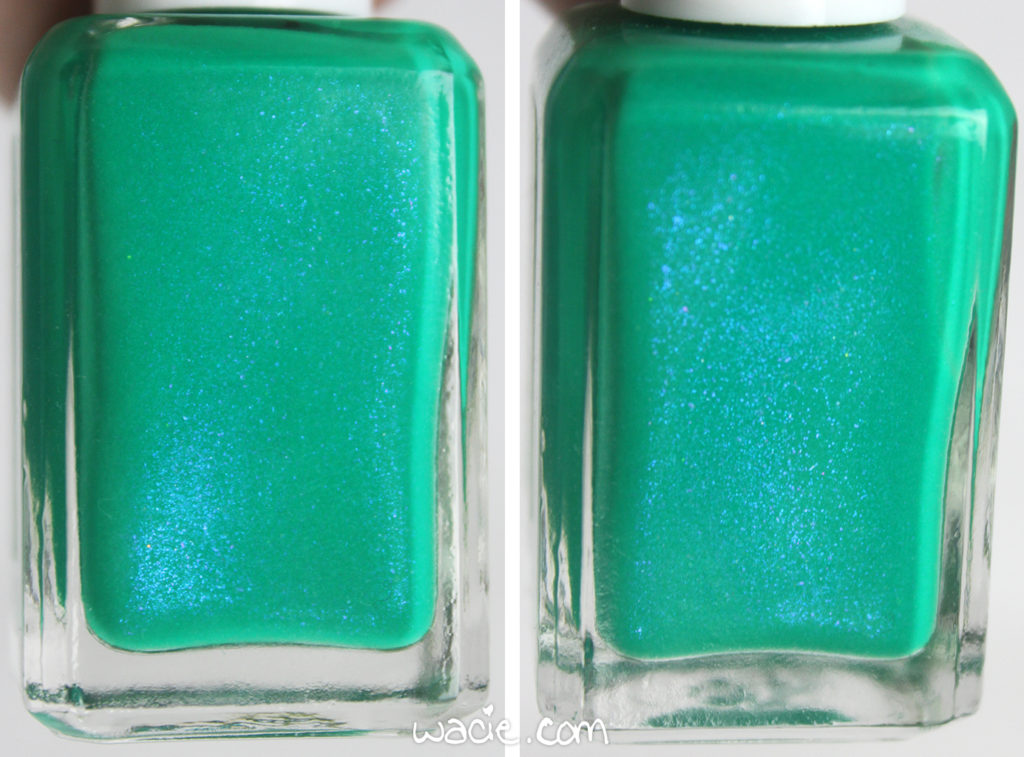 Sick Inside Wondering is a kelly green polish with blue shimmer. Application was easy; the product has the perfect consistency and went on with no issues. The polish dries with a satin finish.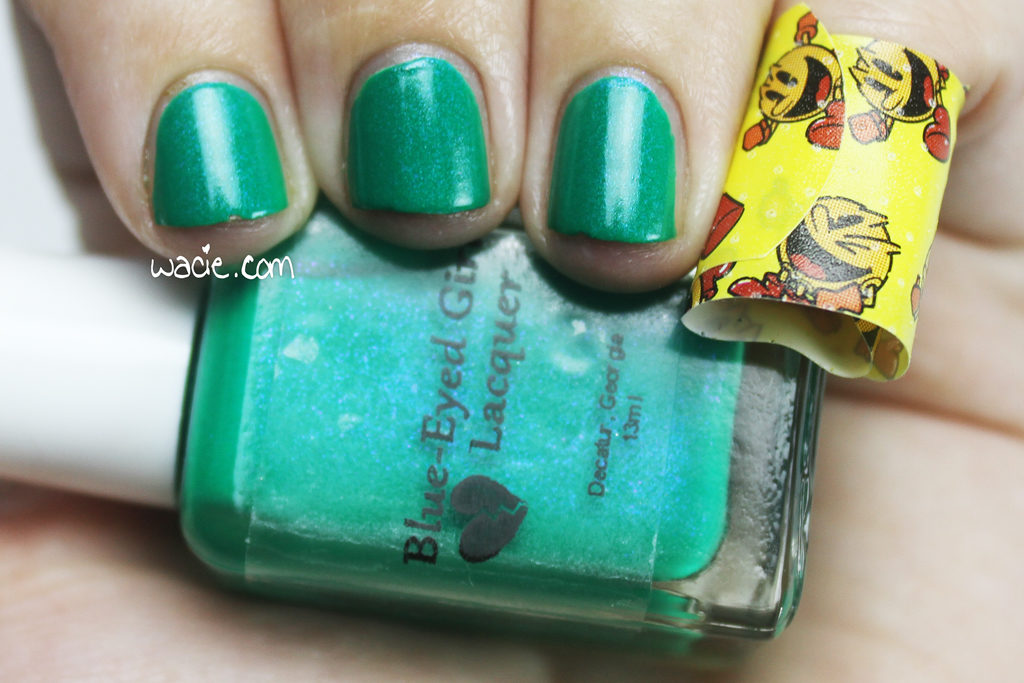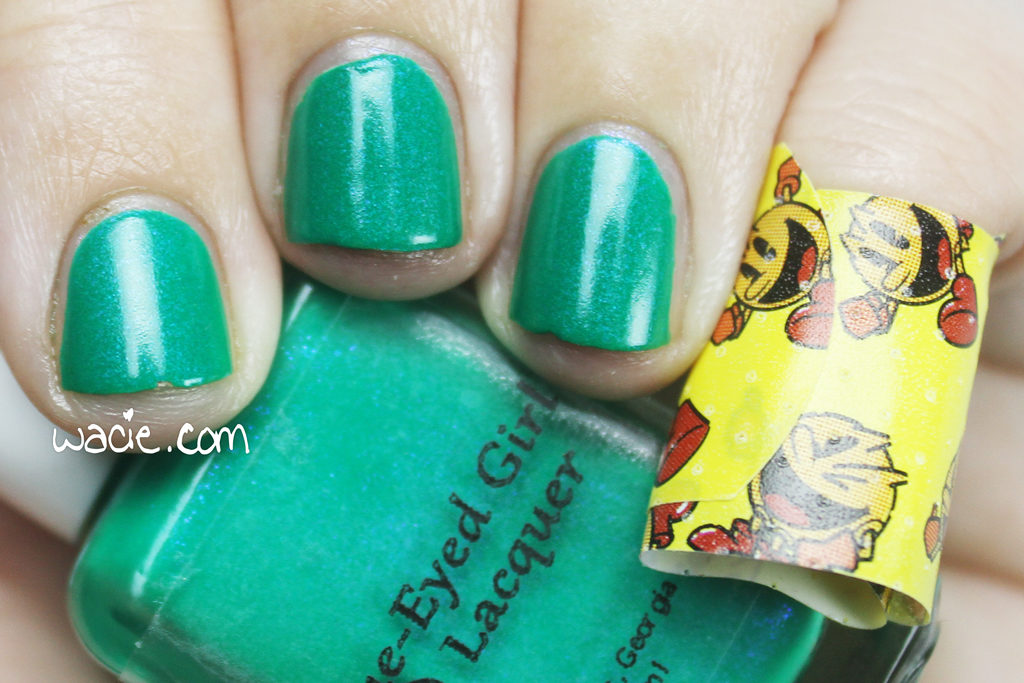 I love green polishes, and BEGL makes some of the best. I love the shimmer in this; it's a subtle shimmer that only really comes when the light touches it. This was my favorite from the collection when it launched; the green is vivid, and the blue shimmer cools it off. Allow me to remind you, again, that this is a Valentine's day collection.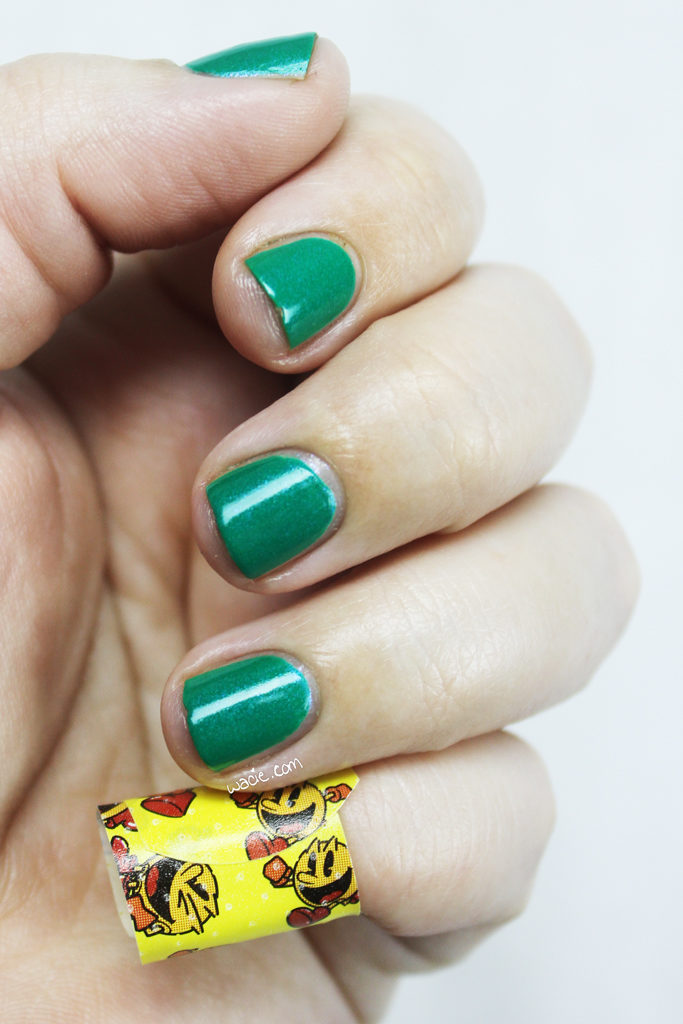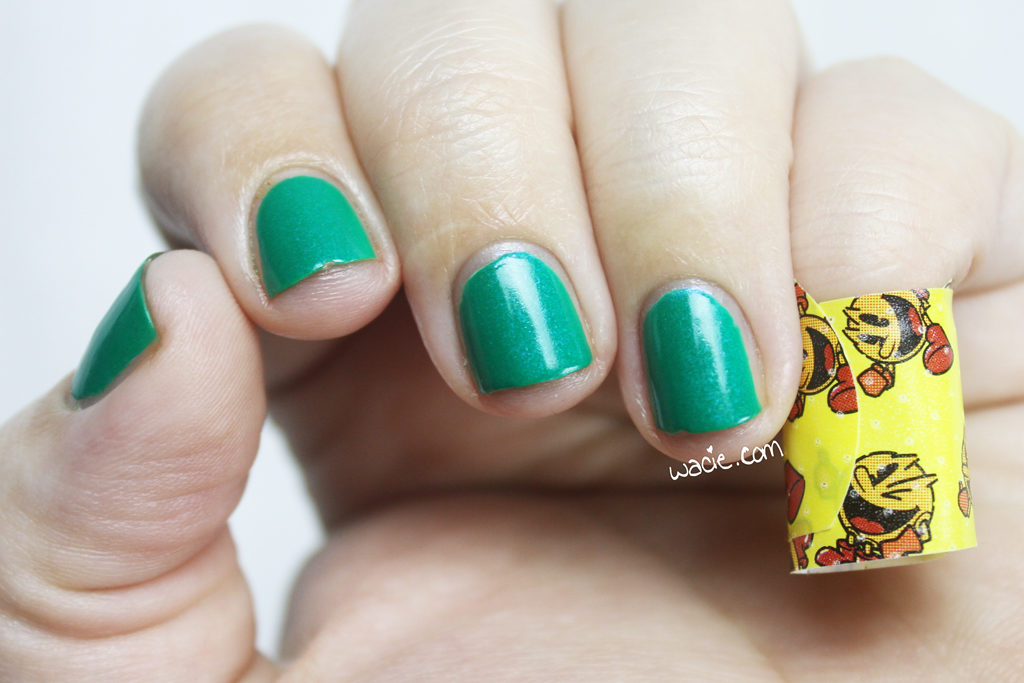 I have some outdoor photos for you, and like last time, I've taken photos of Sick Inside Wondering with its original finish and with top coat. The original finish is on the left, top coat is on the right. The shimmers stand out a bit more with top coat, but satin-finish lovers will enjoy the softness of it.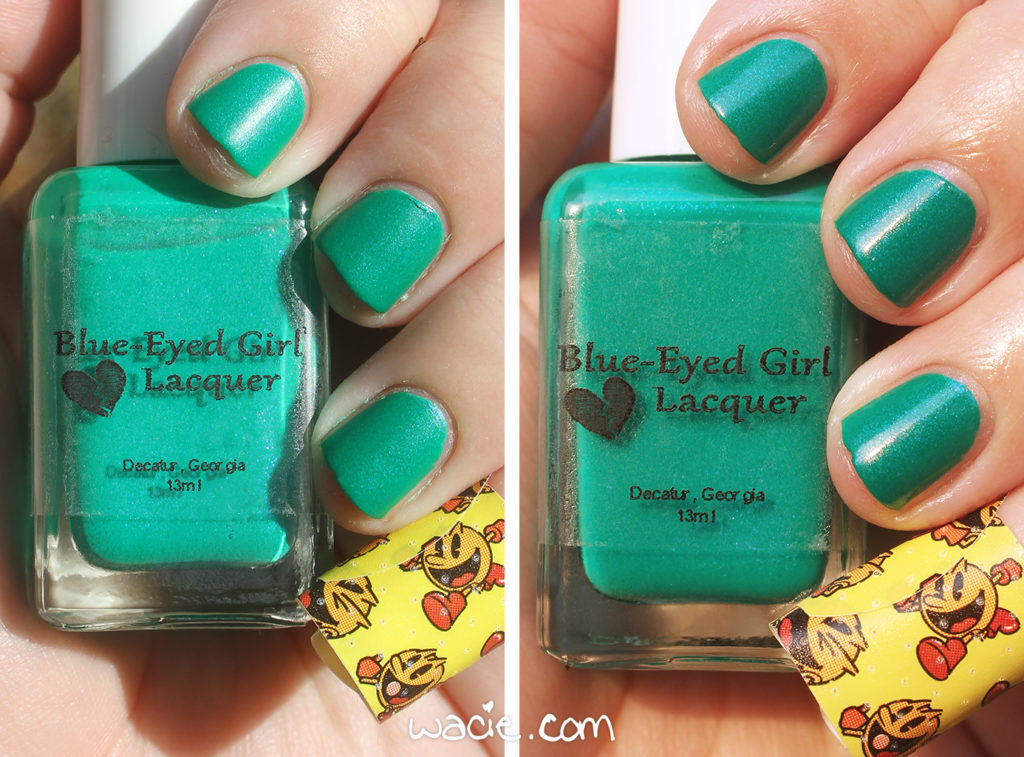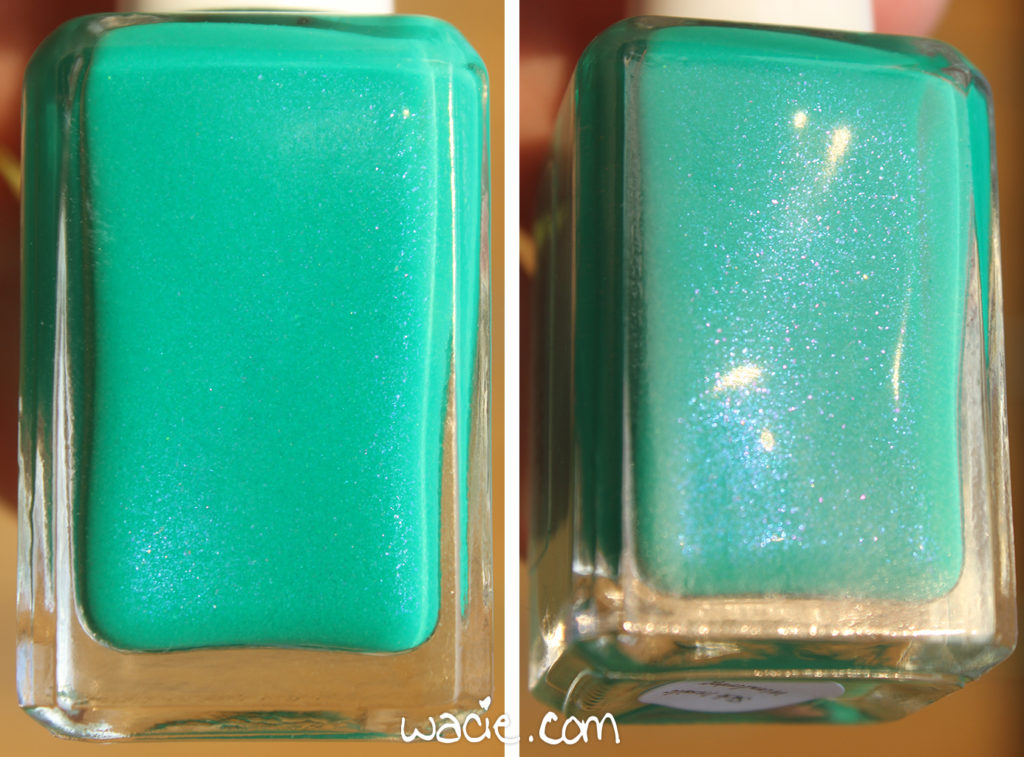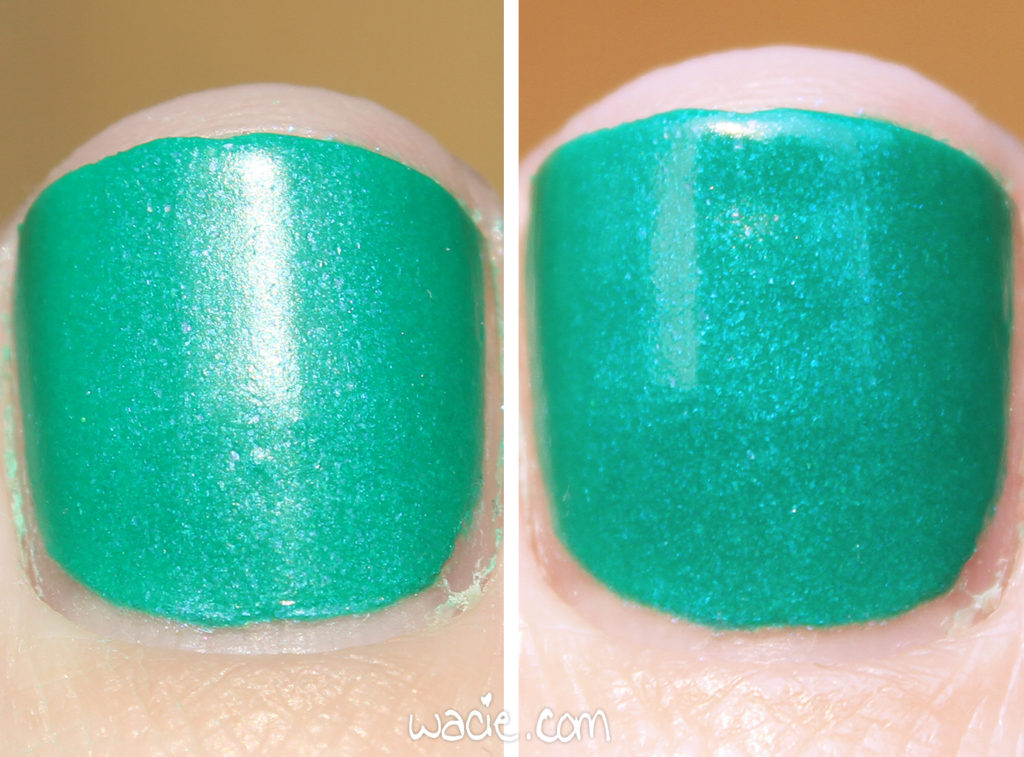 Sick Inside Wondering and other Blue-Eyed Girl Lacquers are available in their online shop, though currently they are on hiatus. The Pac-Man bandages were from Paradise Arcade Shop.
I bought this polish myself.