Swatch Sunday! I hope you like neons, because I got the neons. It's just what I needed this weekend. This is Color Club's Poptastic; I'm wearing three coats with one coat of Dream Polish's Gem Glam in the Melon Baller scent. No white undies were used.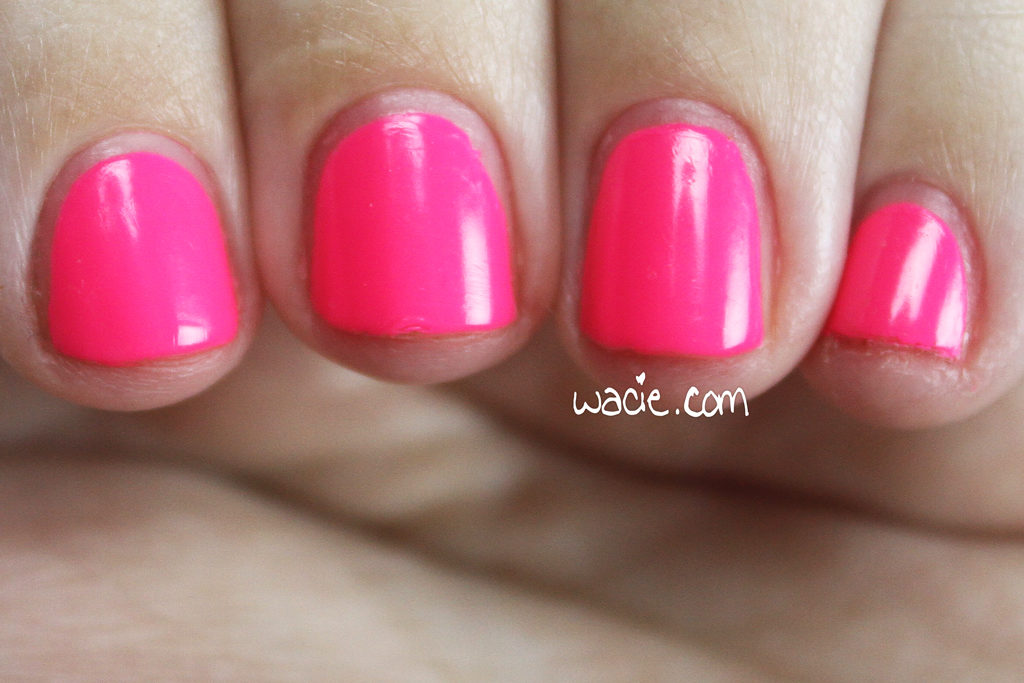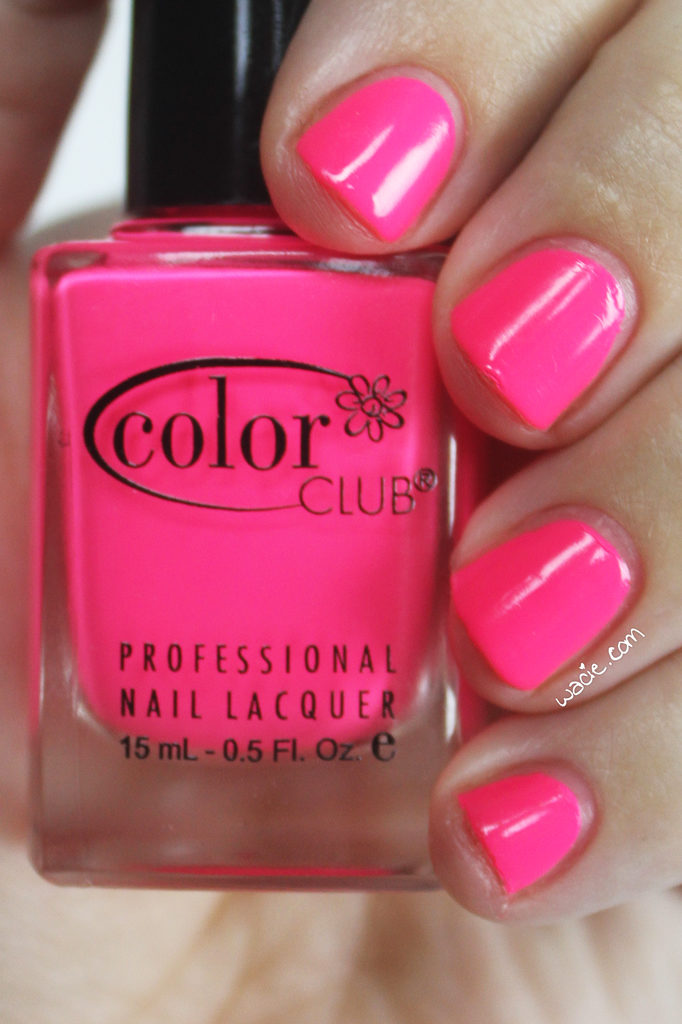 Poptastic is a neon pink creme. Application was good; the product consistency was a little thin, but I got good coverage with multiple coats. I had no issues at all with drying times. The polish dries with a glossy finish.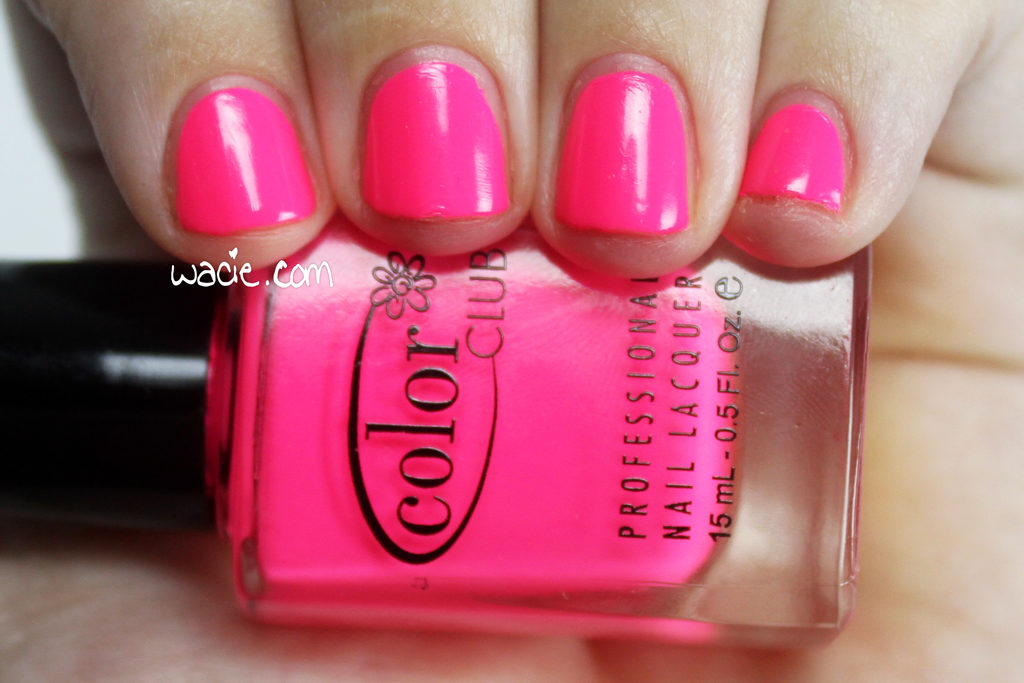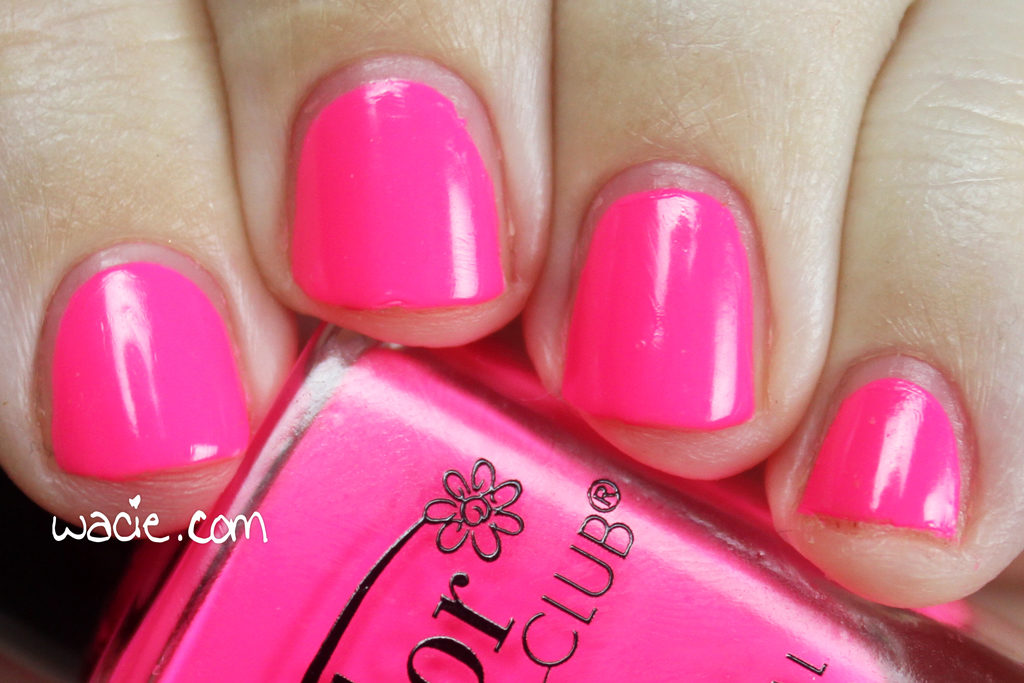 I've been wearing a lot of bright pinks lately, and it's been so much fun. Neons just feel so good to wear, like I'm always thinking summer thoughts every time I look at my nails. I've had a ton of fun wearing this. It even looks good on my tiny pinky nail! Also, thanks to everyone who sent healing vibes, they totally helped. Also, bacitracin. It doesn't look so bad now, and it stopped hurting.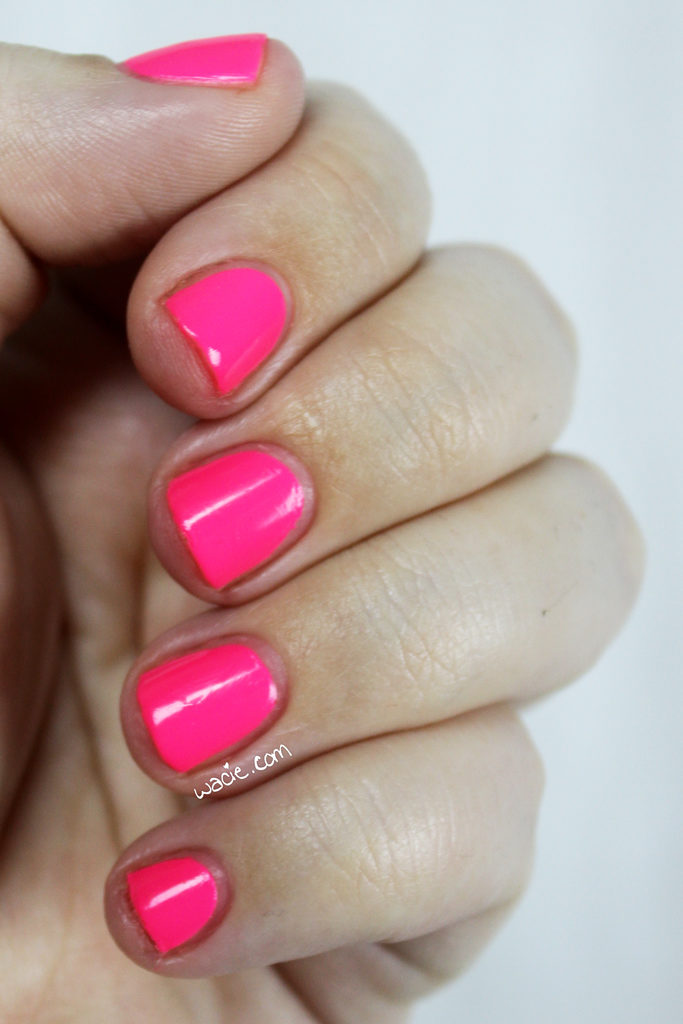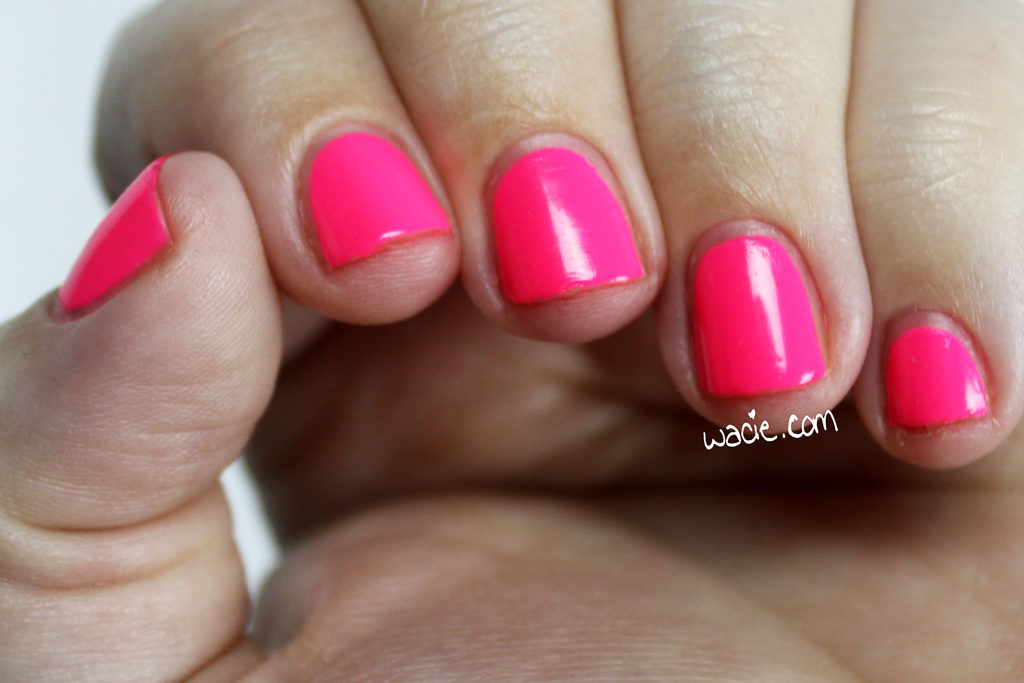 Poptastic and other Color Club polishes are available on their website.
I bought this polish myself.