Hello reader! It's still Sunday somewhere, so let's a have a look at this Sunday's swatch! This is Nina Ultra Pro's Solar Flare; I'm wearing one coat of Solar Flare over a base of China Glaze's White on White and with a coat of Seche Vite top coat.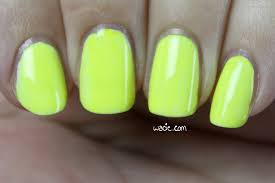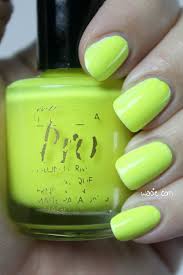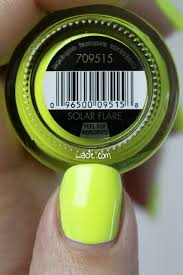 Solar Flare is a highlighter yellow neon polish. It's one of those translucent neons; even at three coats, it never achieved full opacity, so a white base is imperative with this polish. Because it's so translucent, one must take care to avoid streaks when applying; because it never becomes opaque, streaks and imperfections are never covered. Product consistency is thin yet manageable. It dried quickly and with a matte finish. I used top coat for shine and protection.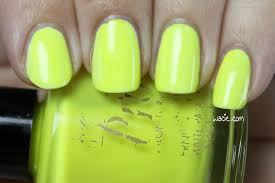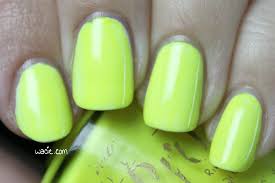 Blogger's note: Let me preface this by saying that since this is an older bottle, I may have an older formula. Newer bottles may have a newer, improved formula. However, since this is what I have, this is what I'll review. I'll just go ahead and say it: this is not my favorite neon. It was just really tricky to work with, and I'm not really happy with the result I got, even when being really careful and meticulous. Even over the white base, I still see streaks, though I didn't notice them until after I was working through the photos. A second coat over a white base might have done some good. Even though the potential is there for a super neon look — this was way brighter in person, believe me — there are just so many better neons out there, neons that do reach opacity and do not require a white base, this polish is rendered obsolete.
For informational purposes, I've included photos without the white base. Here's three coats of Solar Flare alone and without top coat. I'm not really a fan of this look; it really needs the white to pop and to cover the visible nail line. However, I won't deny the potential for a neon jelly sandwich.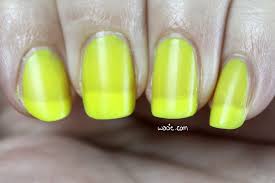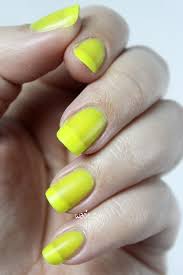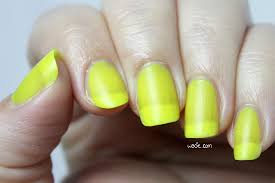 Solar Flare and other Nina Ultra Pro polishes are sold at Sally Beauty Supply.
I bought these polishes myself.