Happy Sunday, reader! Today's swatch is a scented polish from Tea Beauty! This is Vanilla Petals; I'm wearing three coats of Vanilla Petals without top coat.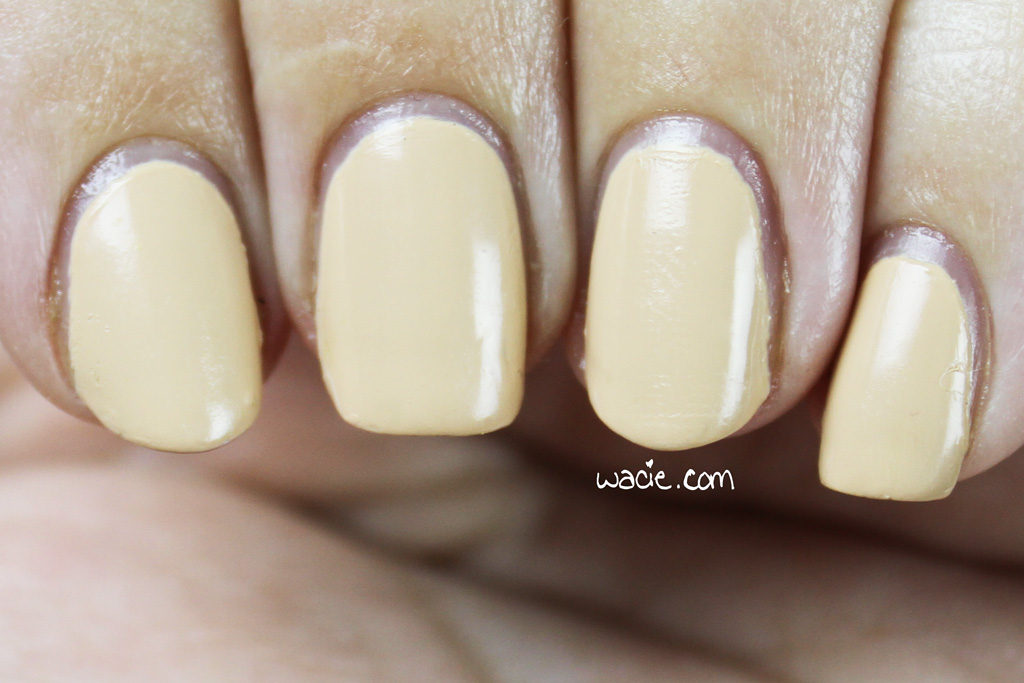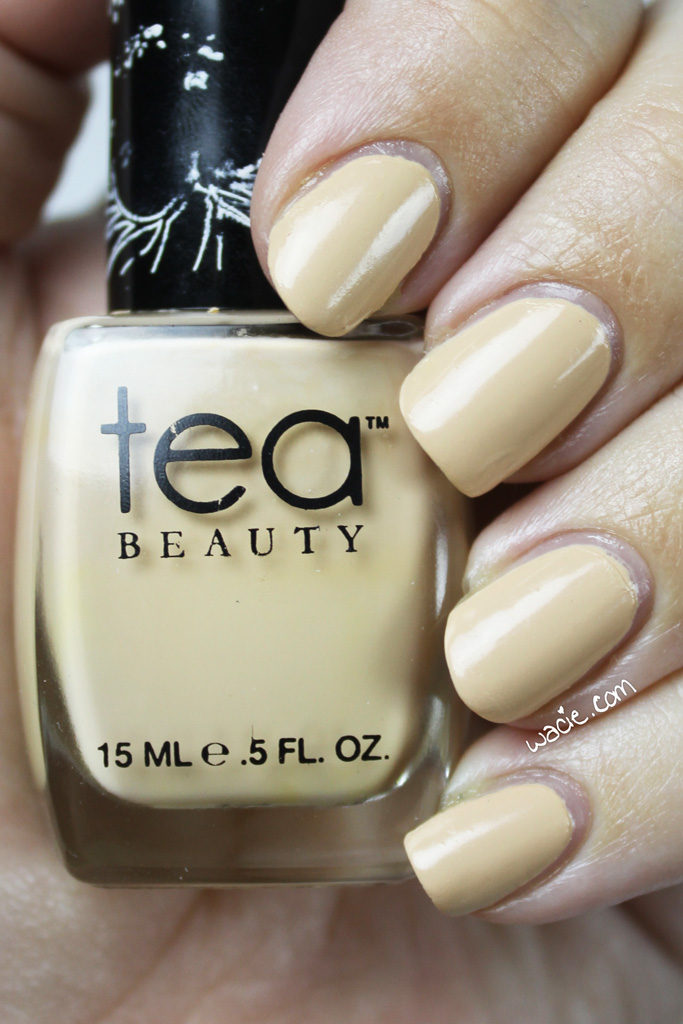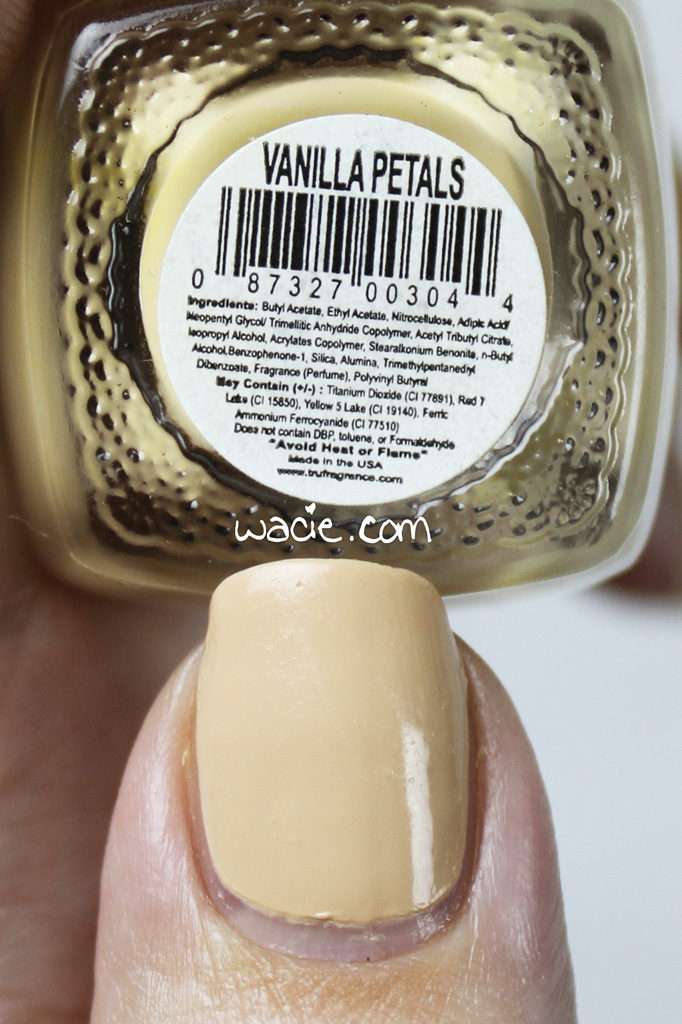 Vanilla Petals is a nude creme with a vanilla scent. Application was good; the first coat was a little streaky, which is not uncommon with light polishes like this. It evened out to full opacity on the second. The product consistency is pretty average, thick enough to carry color, not thin enough to flood cuticles. The polish dries with a glossy finish, but does take a while to do so; more than five minutes later, my nails were not smooth to the touch and still had some tack.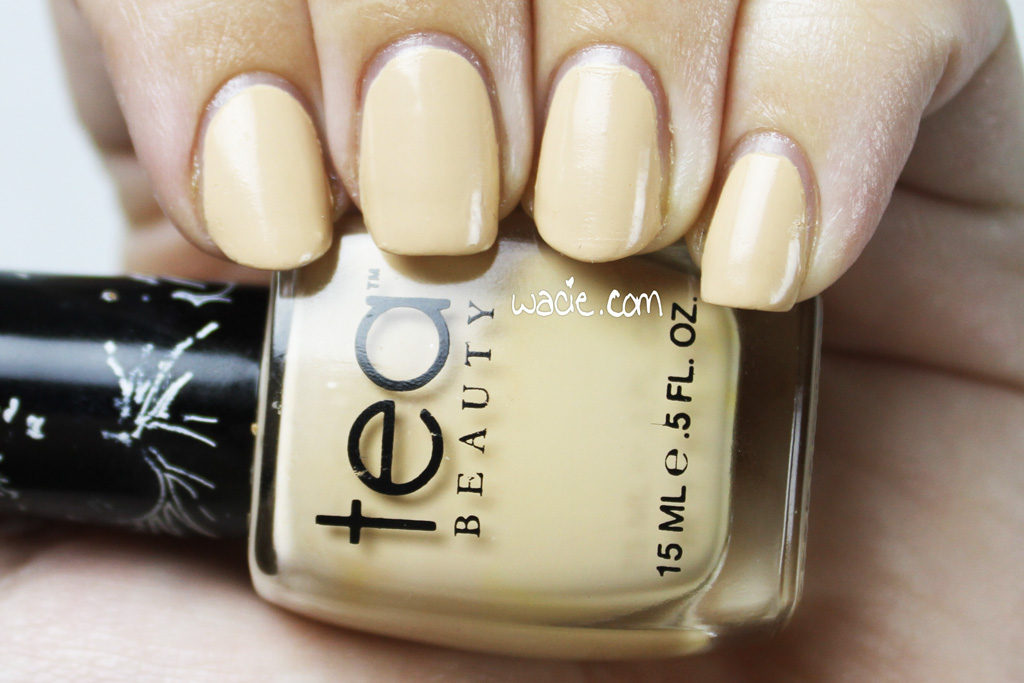 As I mentioned, this is a scented polish, and I'm actually pretty impressed by how long the scent has lasted. It's been about a day now since I applied it; I've washed my hands many times, I washed my face, I took a shower in the morning, and it still smells like vanilla. My experience with scented polishes — particularly the Crayola ones I got from Rite-Aid — is that the scent vanishes completely after one hand wash, and I'm really shocked this one still smells after putting it through so many washes.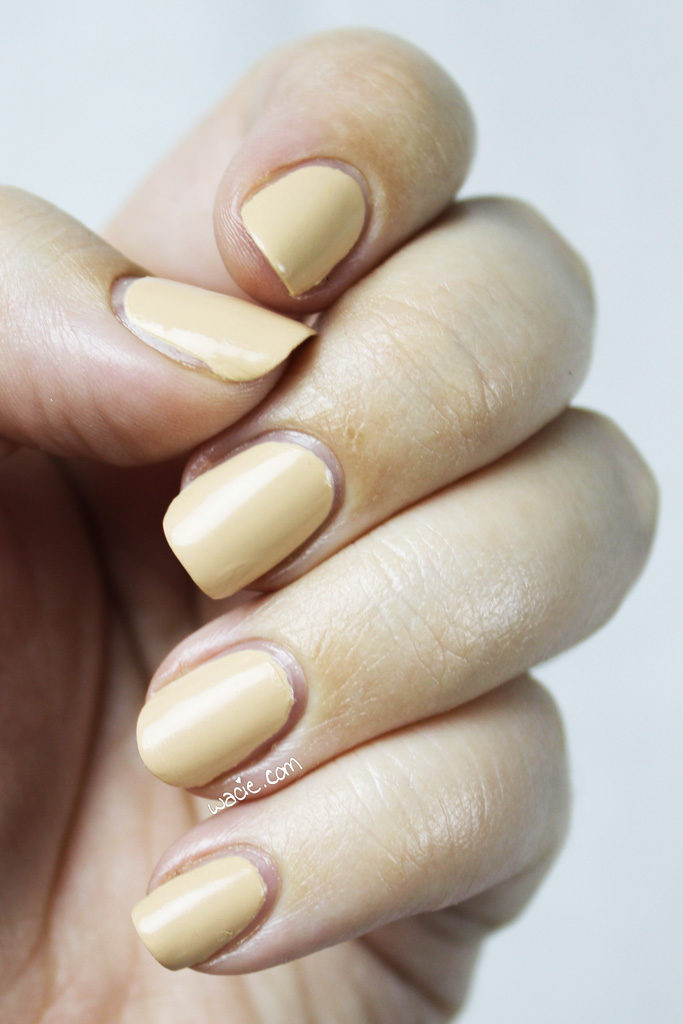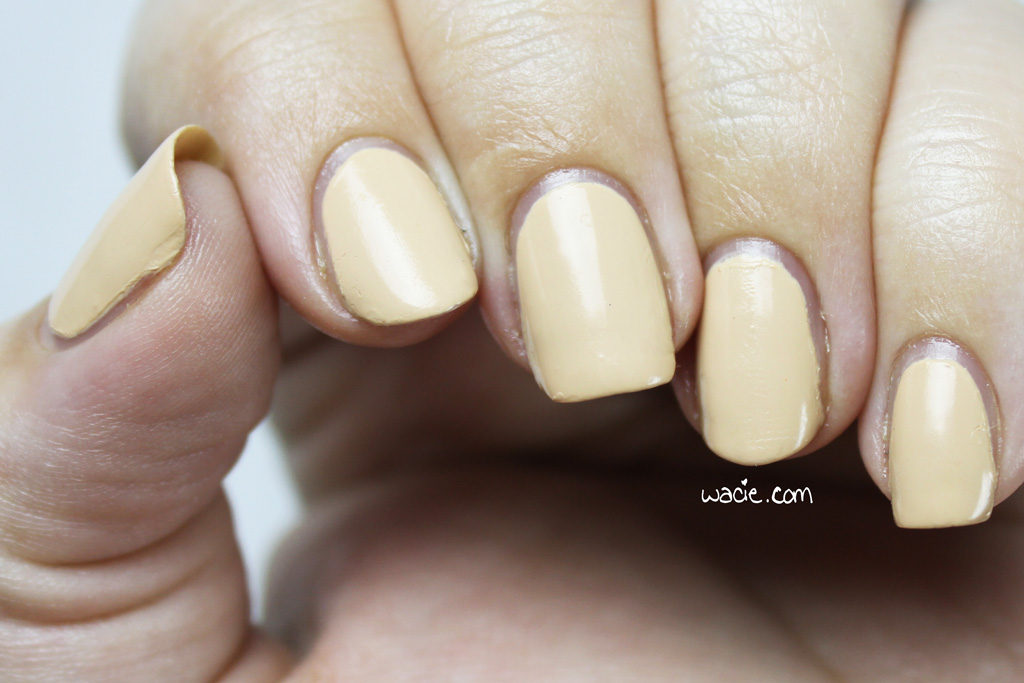 I don't know much about this brand, other than they turned up at Walgreens one day, turned up in the sale bin on another, and all Google turns up are some blog posts from three years ago. The bottom label has a URL for a fragrance company, which does not list the polish on its site. Honestly, I don't know if you can buy these anymore, which is kind of a shame.
I bought this polish myself.