Welcome back, reader! I meant to have this post up hours ago, but due to some unforseen events regarding my web host, it's going up now. The polish I have for this Sunday's swatch is a fun one: it's from a new-to-me brand, it's from Australia, and it's a charity polish! Serenity from Peita's Polish is a polish exclusive to the Lighthouse of Hope box that benefits I Need a Lighthouse, a depression and suicide prevention awareness network. I'm wearing three coats of Serenity with one coat of Seche Vite top coat.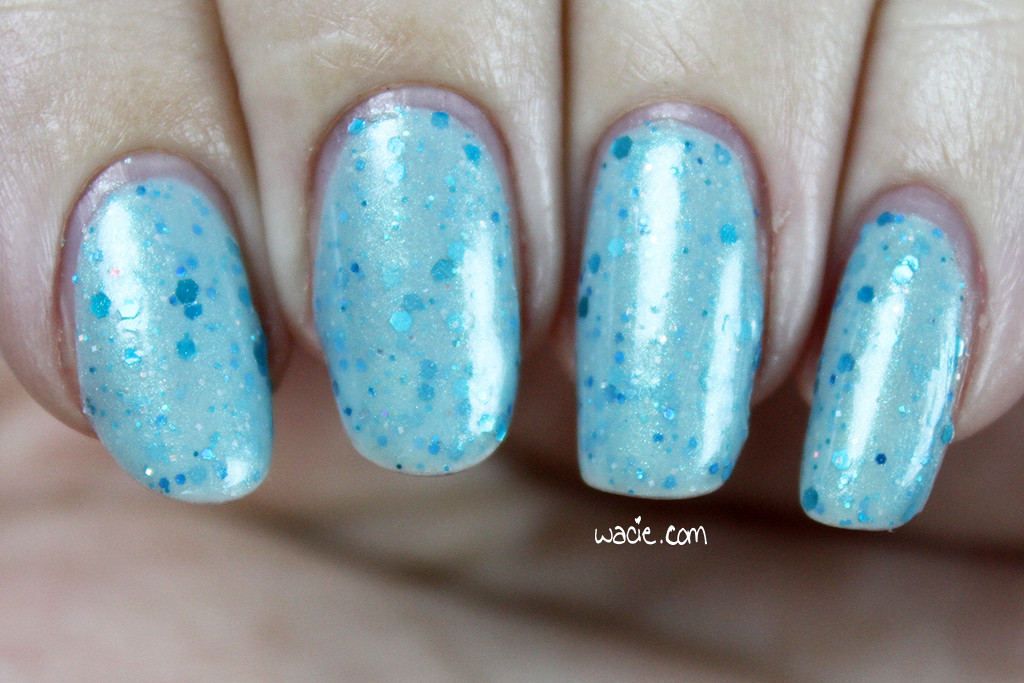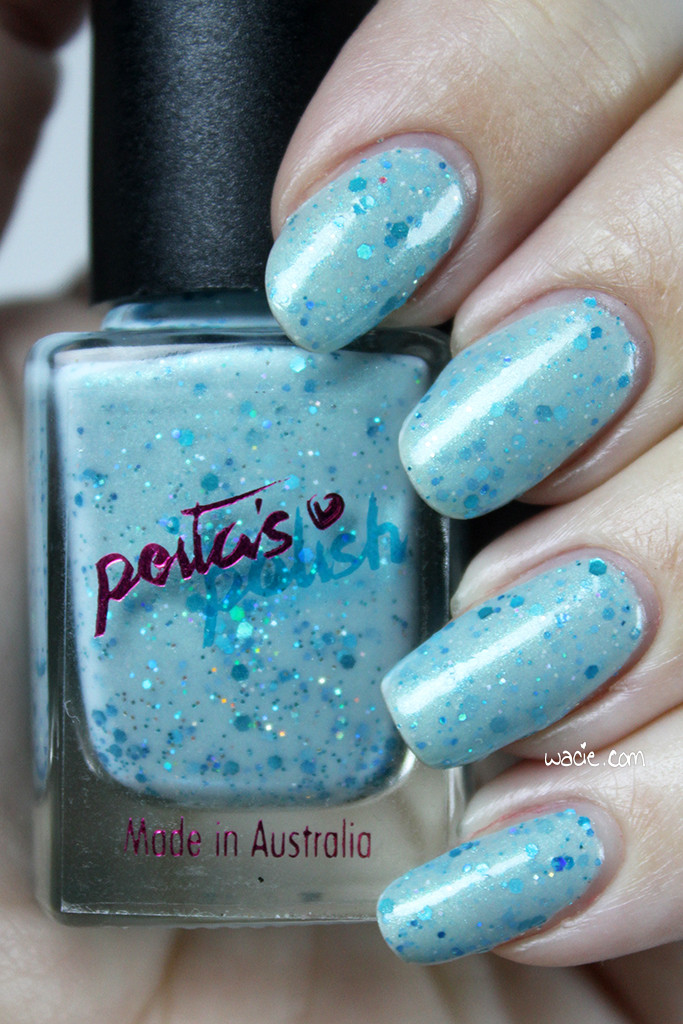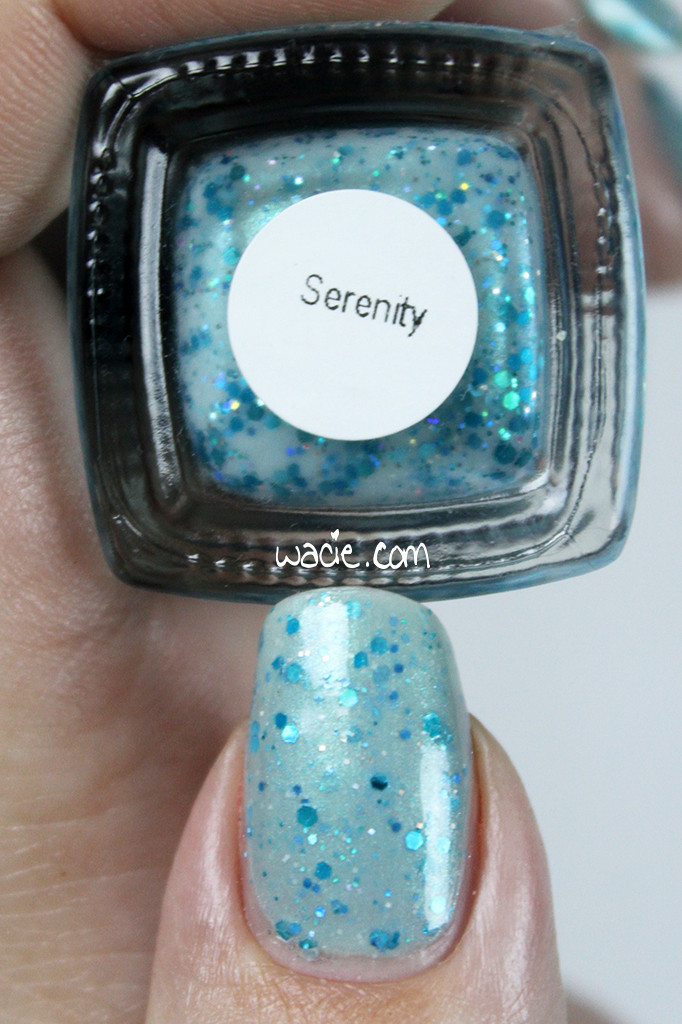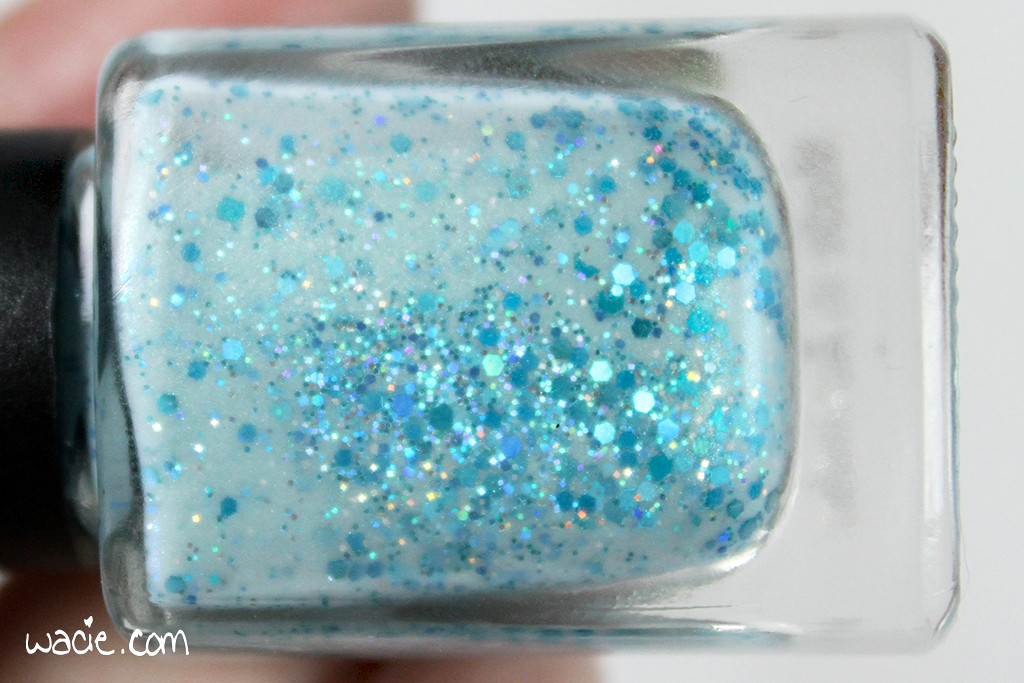 Serenity is a sky blue crelly with turquoise holographic glitters in various sizes and a slight green shimmer. Application was very easy; the product consistency is very smooth, even with all the glitter in it. The glitter and polish spread evenly over the nail, leaving no streaks, spots, or excess polish in the cuticle. It dries quickly and with a semi-glossy finish. It also dries with a smooth texture, which surprised me a bit, since there's a bit of glitter in it. I added top coat anyway for extra shine and smoothness.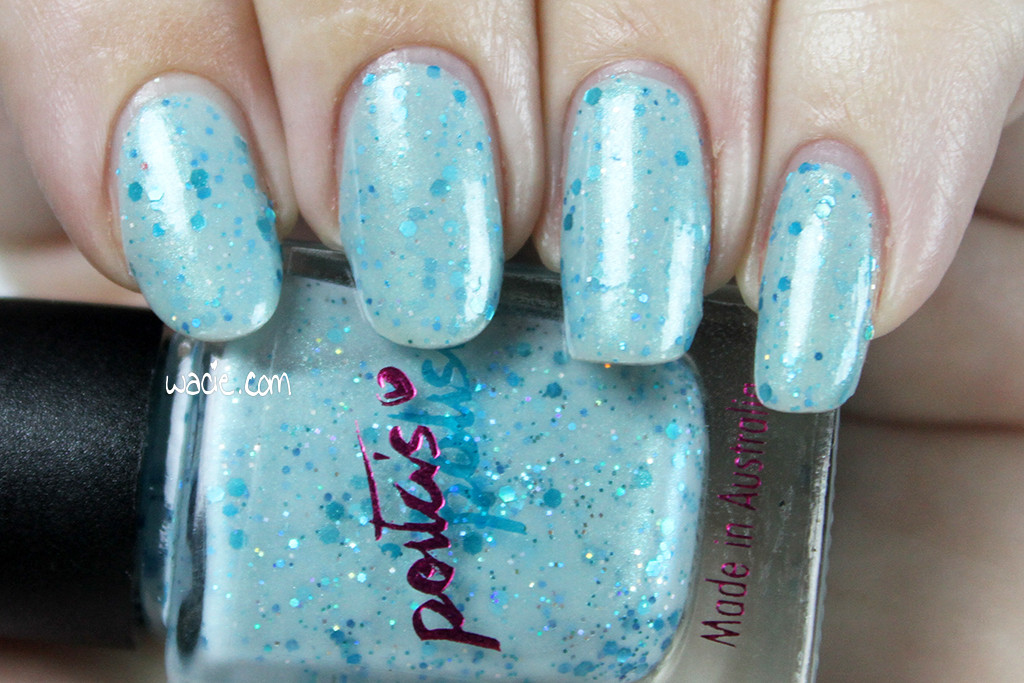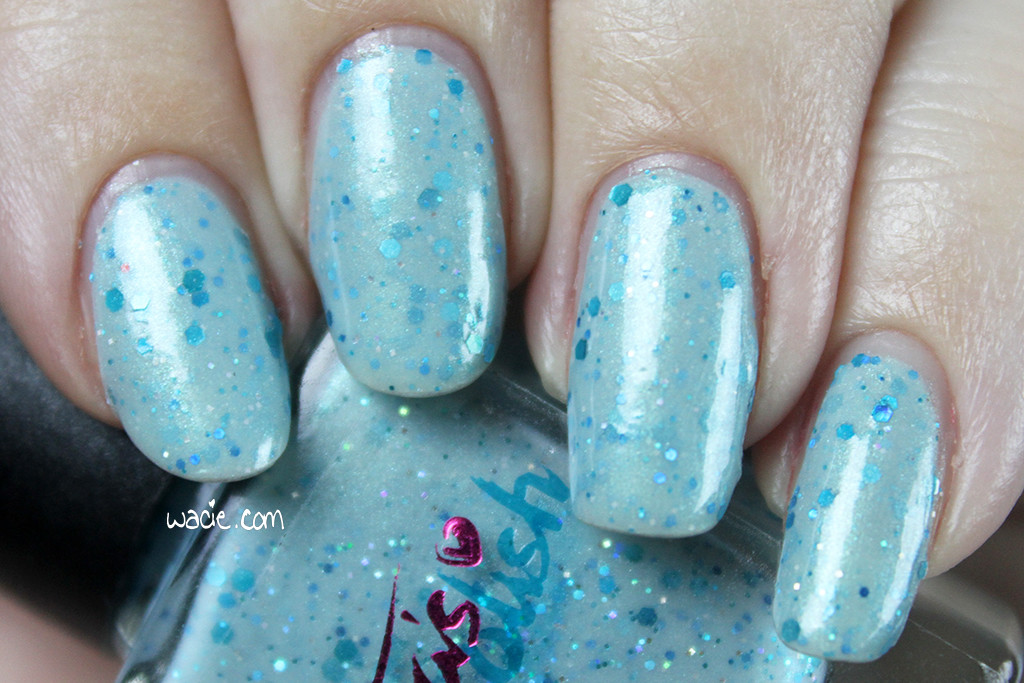 The Lighthouse of Hope product listing states Serenity was based on the cool sparkling waters of Australian beaches, as the ocean can be a relaxing, serene place for people. I think they did pretty well with that imagery. The crelly here is the polish, and not merely the vehicle for the glitter; it's very sheer, and subdues the glitter from previous coats without completely covering it. The glitter twinkles in the same way the sun glints off the water. It's very pretty.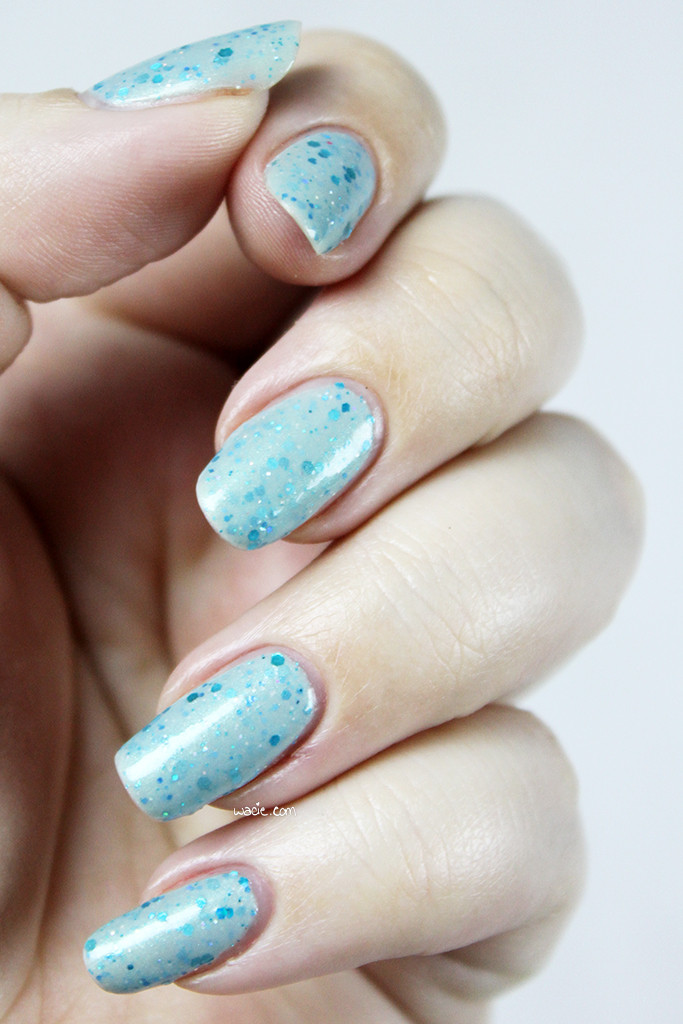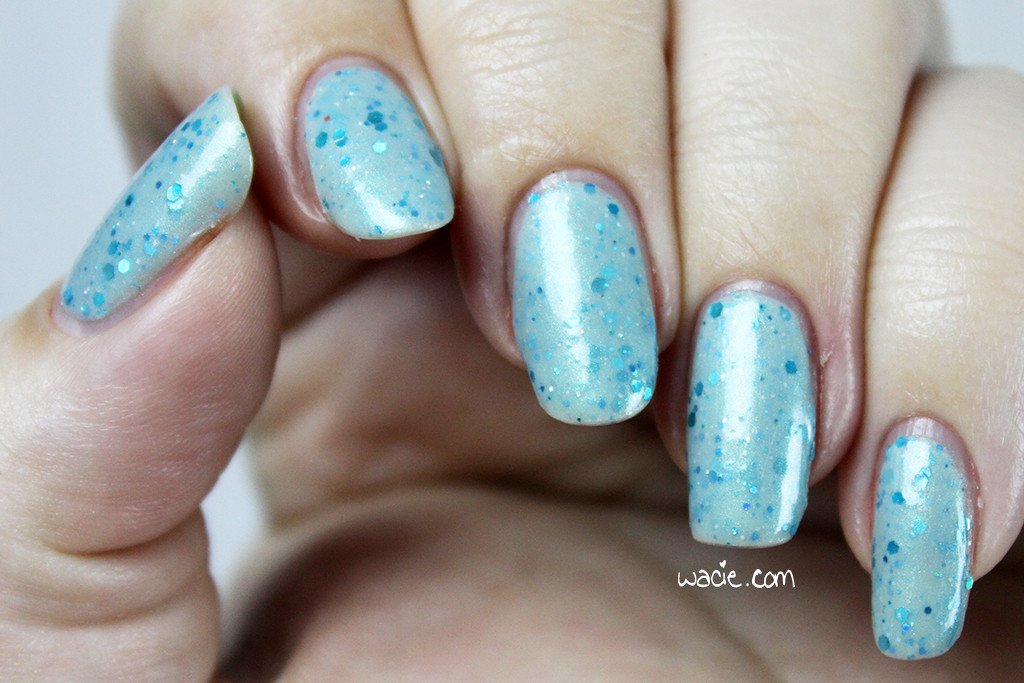 The following photos were taken in direct sunlight outdoors. The blue crelly seems cooler, and you can see the under-glitters better.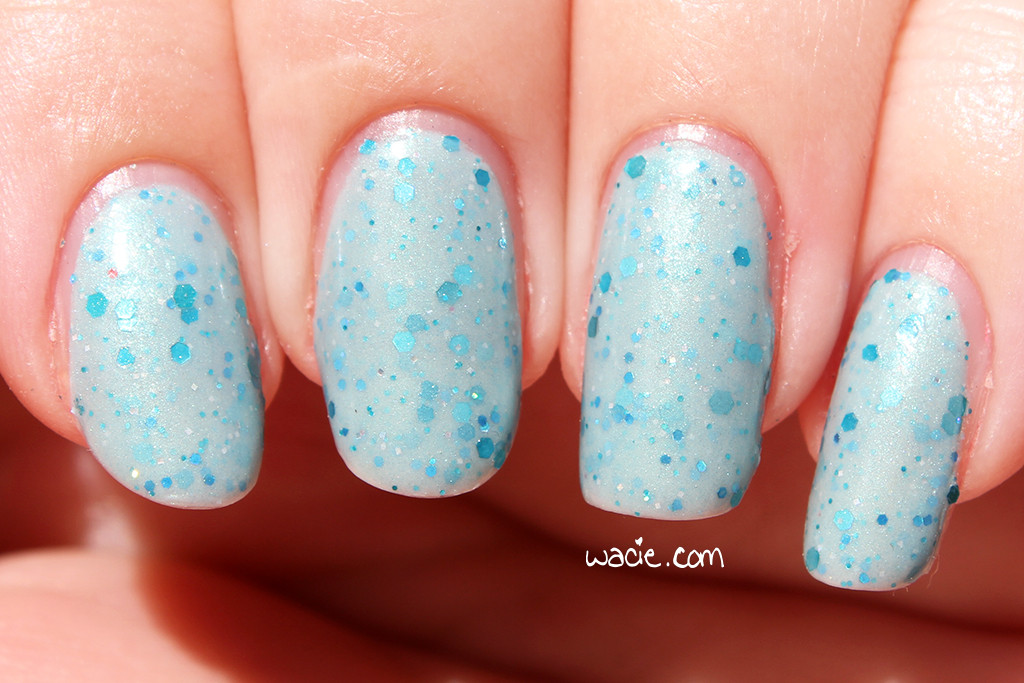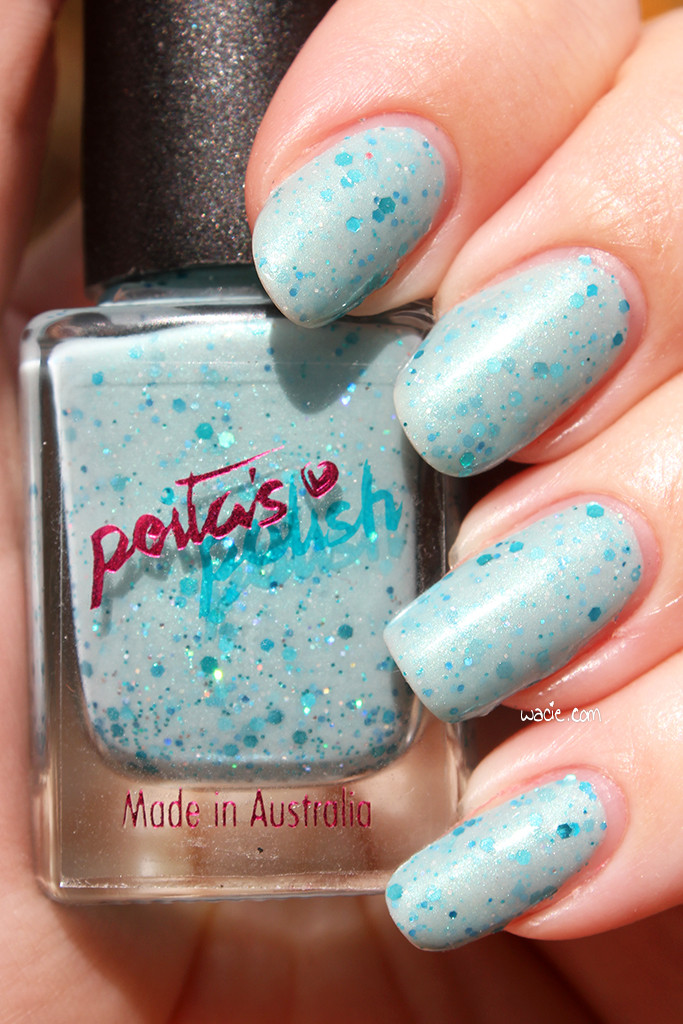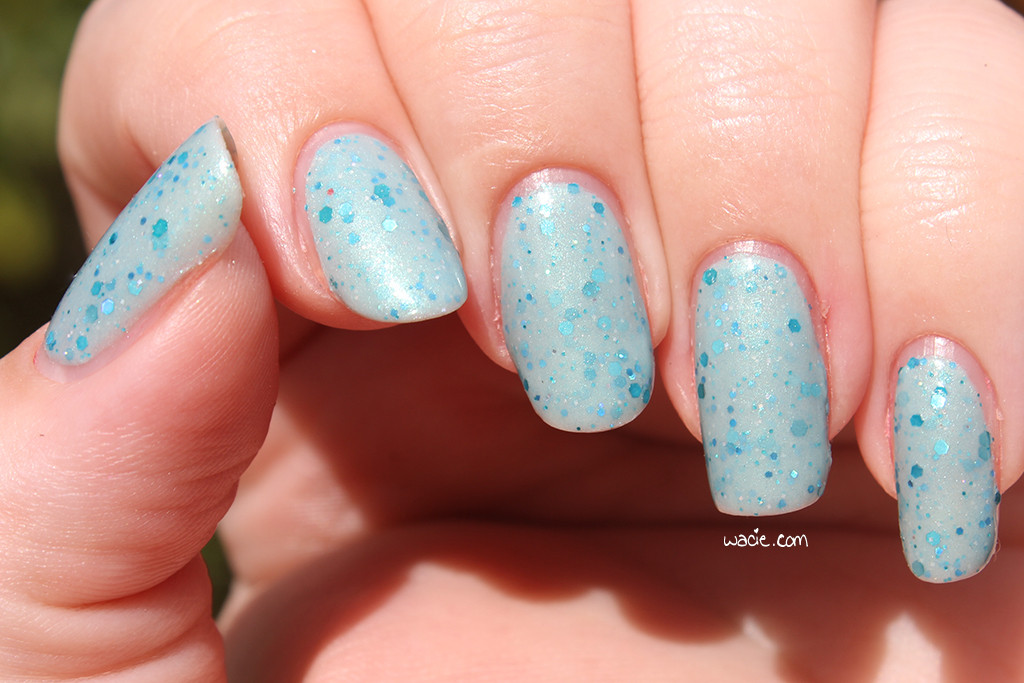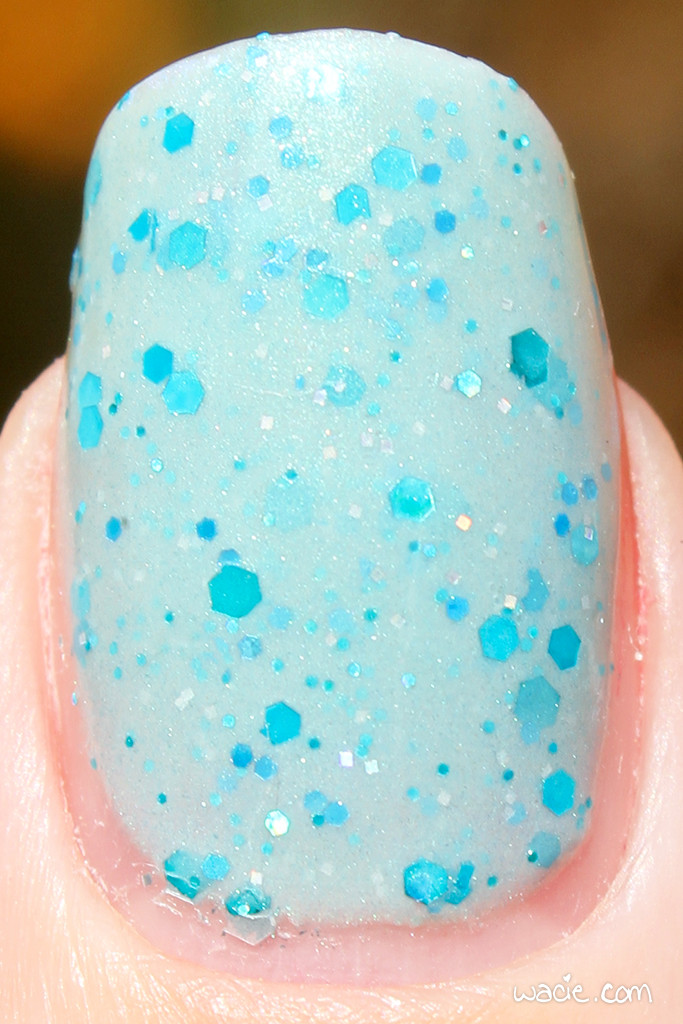 So let's talk about the Lighthouse of Hope box. Available from Blue-Eyed Girl Lacquer, this box contains eight exclusive polishes from eight different indie makers. I've already swatched another polish from this collection, Grows Hope from Alter Ego. The box costs $80, but $60 of that goes to I Need a Lighthouse, a favorite charity of Blue-Eyed Girl Lacquer. It's easy to balk at the cost, but in this case, it's actually a very worthy splurge. See the BEGL store listing for box details, the I Need a Lighthouse website for information about the organization, and the BEGL maker's blog to learn why the box exists in the first place. The box is still available in limited quantities.
I bought this polish myself.