Today I'm bringing you an interesting new blend from Wacie Nail Company. It's called Gold Rush, and it's part of Wacie Nail Company's first spring collection, which will launch in April. I'm wearing three coats of it here with two coats of Seche Vite. Some of the photos were taken in low light and may be blurry, but this is intentional. Gold Rush shines best in low lighting, but looks phenomenal in any lighting condition. Note how it varies from photo to photo; I don't think it's the same in any two.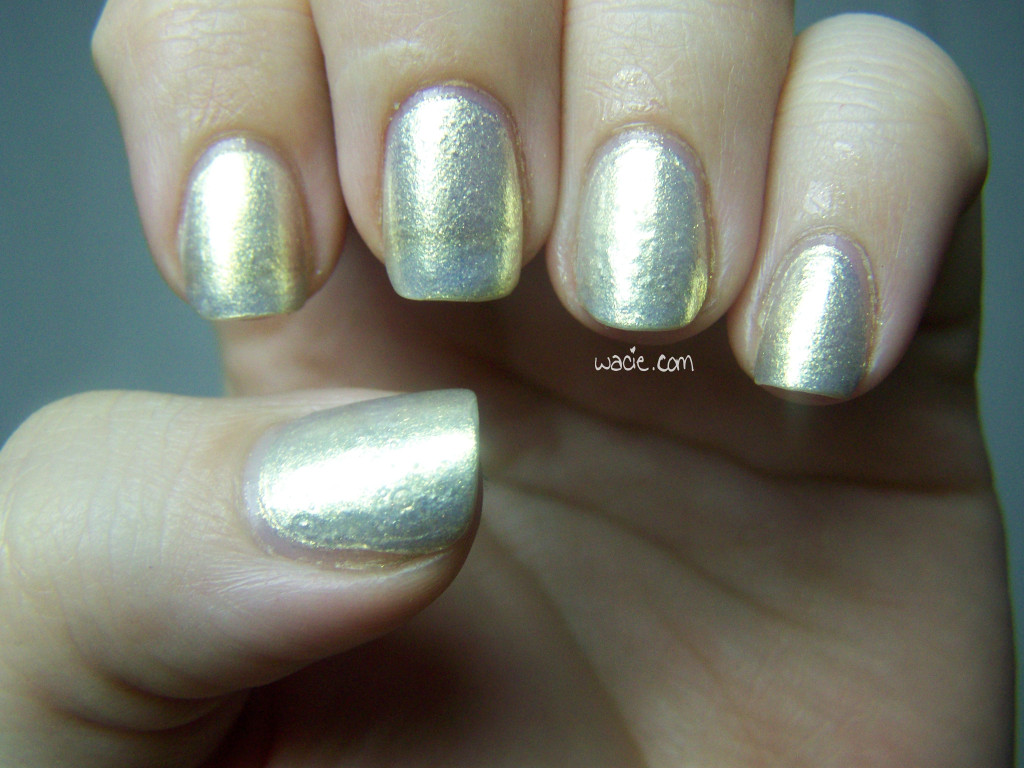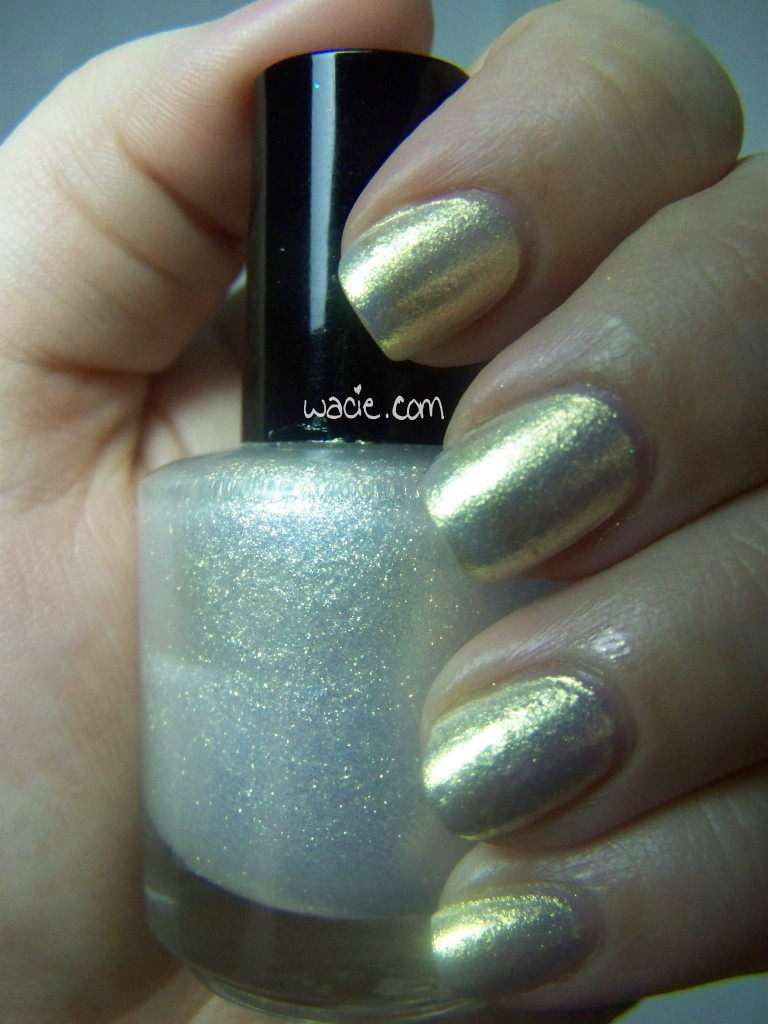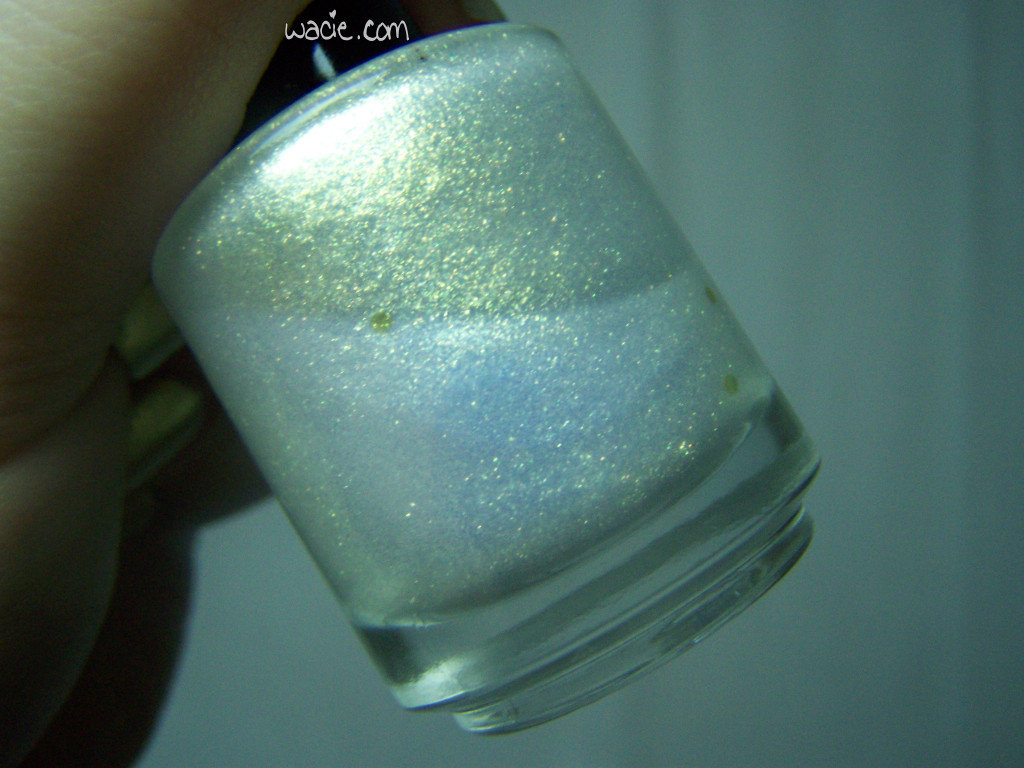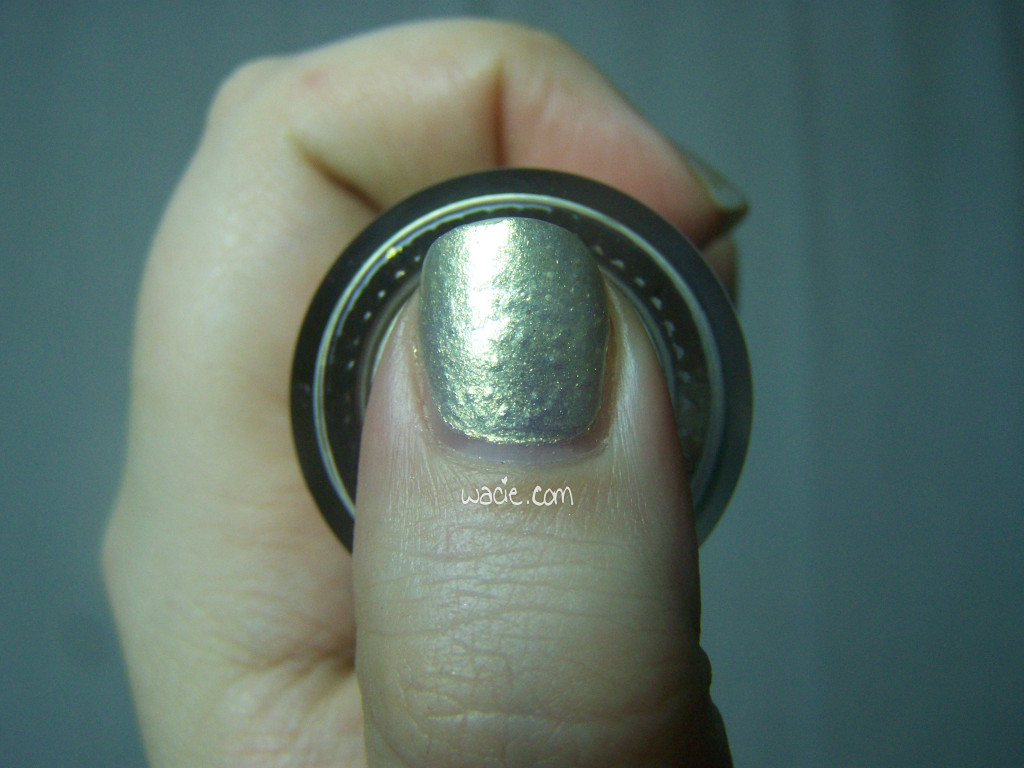 Okay, so Gold Rush is a white polish with boatloads of gold shimmer. In fact, the white part is only apparent in the bottle; on the nail, all you see is the bright yellow shine. In sunlight, it's a very pale but absolutely blinding shimmer; in lower light conditions, it's a dark yellow or gold. I don't really know what to say about this polish, other than wow. It looks amazing in any light at any angle. One thing I feel like I should mention, though, is that it doesn't seem to come off easily; cleaning up around my cuticles took a lot of time and effort, way more than any other polish. You can even still see some of the gold shimmer stuck on my skin. I tried like hell to get it all off, and I still missed some. This almost makes me want to rethink putting it in the collection at all, but it's such an amazing color that the extra work is worth it.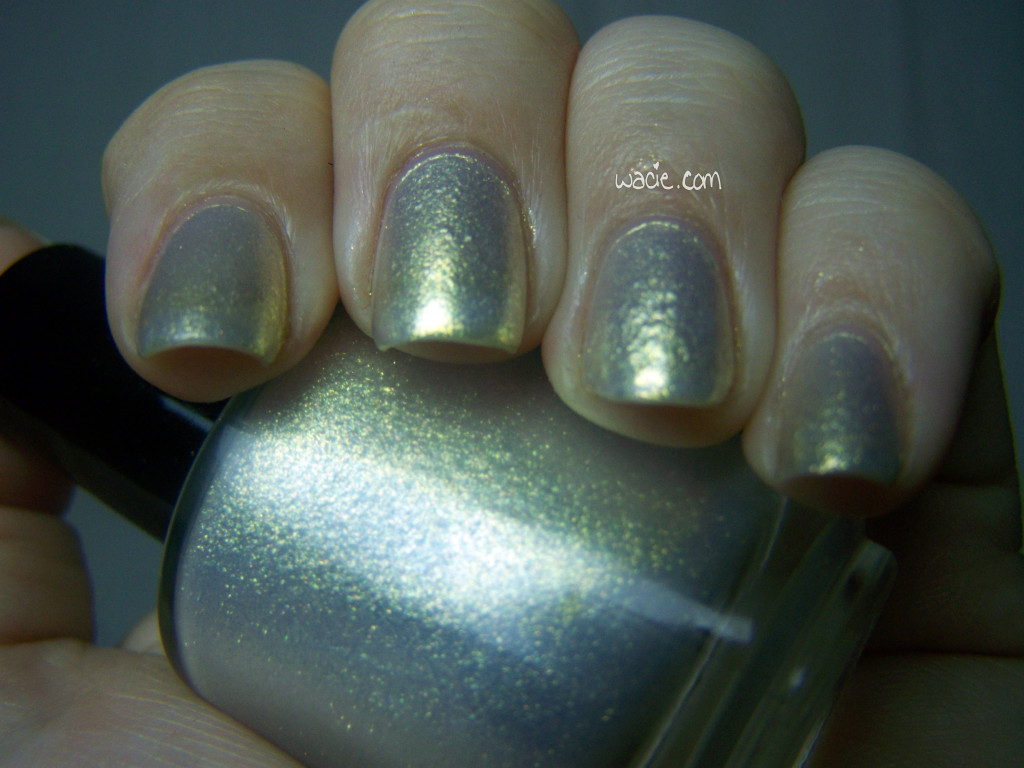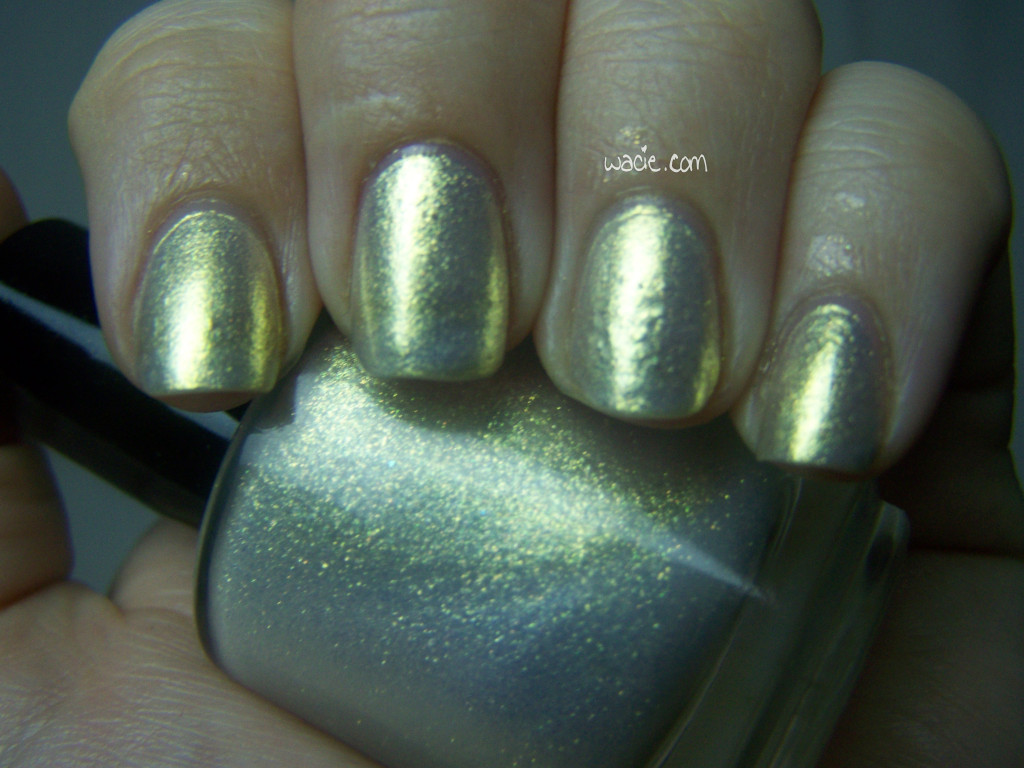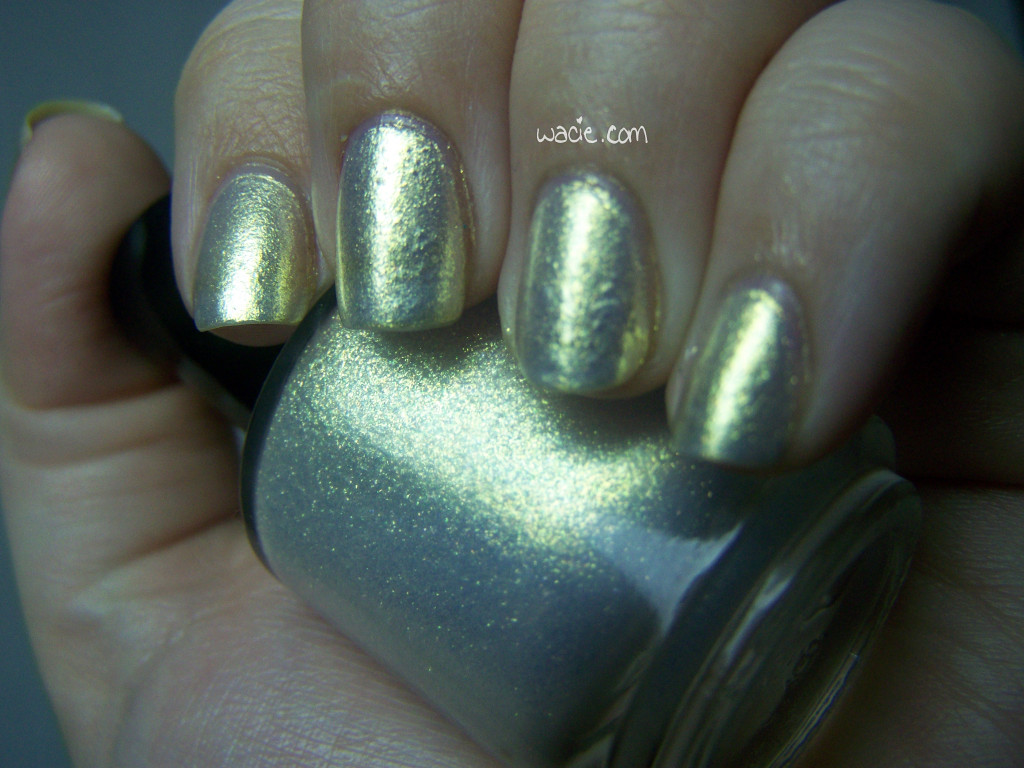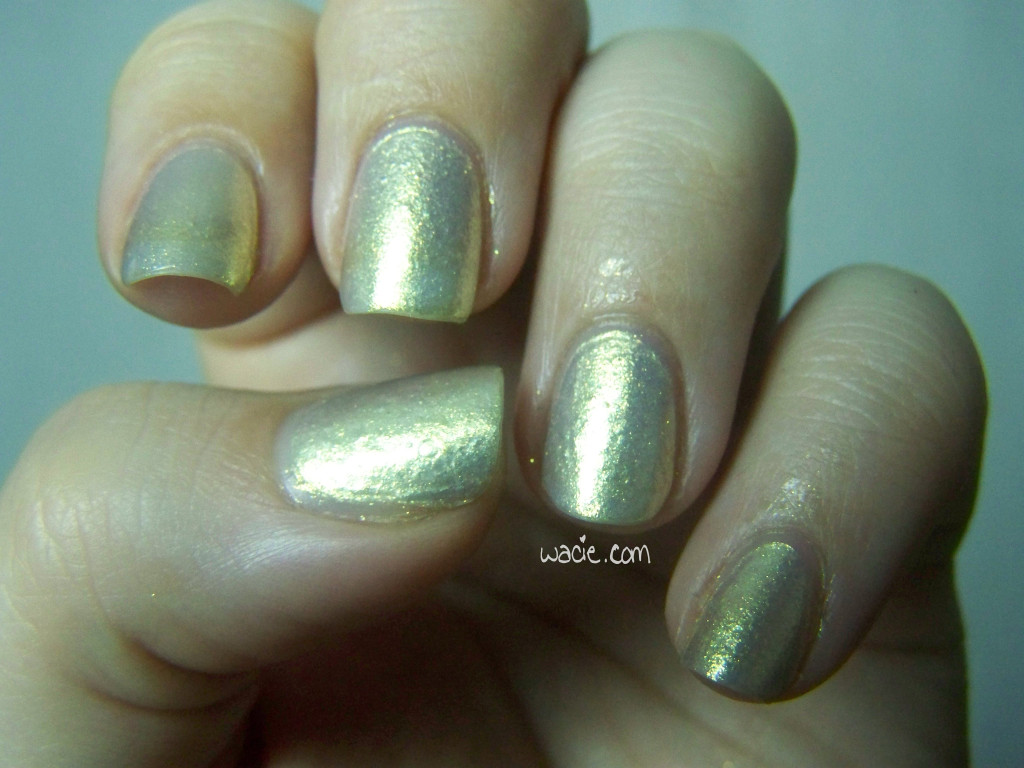 As I mentioned, Wacie's Spring Collection is launching next month, so you'll be able to grab it then. I don't feel like I did this polish much justice, and that it's something you have to see in person to believe. It's the most unique thing I've made so far.