My post today requires a bit of a backstory. When I first started experimenting with making my own polish, I ran out of bottles pretty quickly, and in an effort to save money, I decided to try to reuse some; I took my failed prototypes, poured them into an empty lacquer base bottle, and cleaned the polish bottles out with acetone. Unfortunately, the amount of work and acetone this required did not make it worth the time, and so I just ordered new bottles. Today, as I was walking into my workshop, I saw the bottle I'd poured all the polish into. I shook it up and watched it settle. There were so many kinds of glitter in it, so many pigments and dyes. I poured some of it into a polish bottle and put it on, and I got something weirdly wearable. I submit to you Slop Bucket, shown here at three coats with one coat of Seche Vite.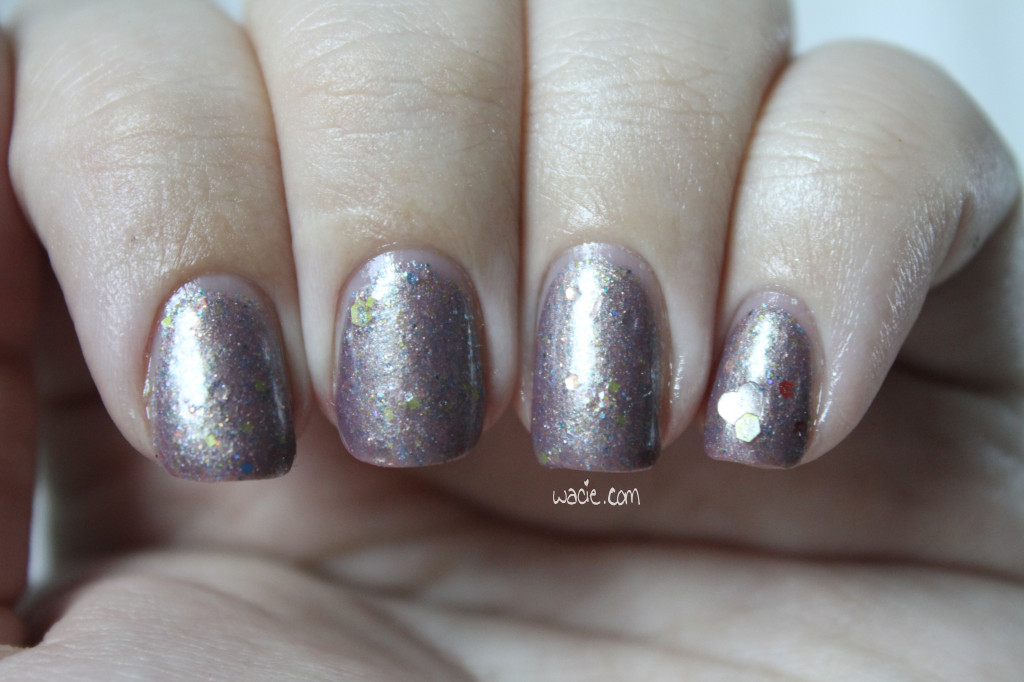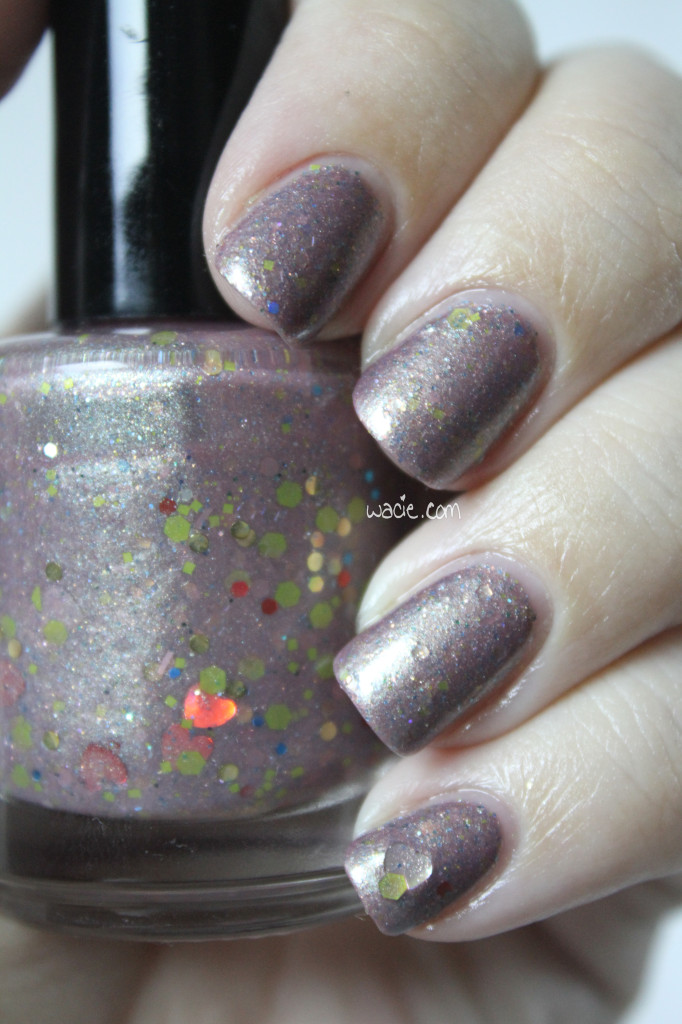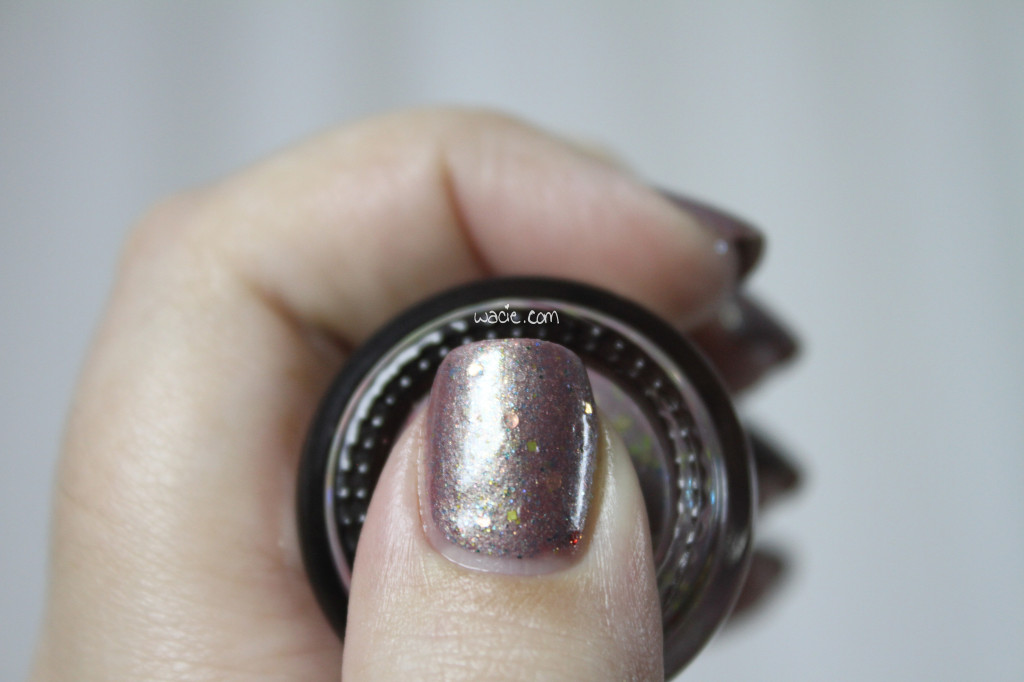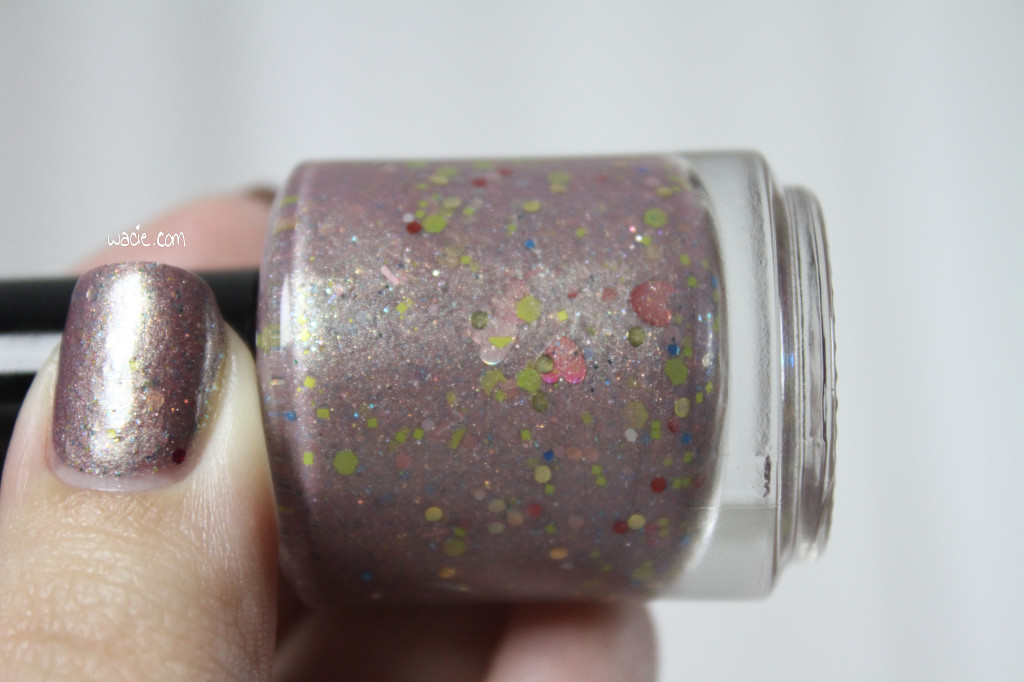 I don't even know how to describe this polish. What do you even call this color? Shimmery brownish mauve? There are shimmers with hints of green, blue, gold, silver. I can't even name all of the glitters, but I'm willing to bet every color, shape, and size of glitter I've ever used is in here. The lime green glitters outnumber the rest, I'd say, because I used those a lot in my first prototypes. There are flowers and hearts, but I didn't get a lot of those; you can see the only heart I got on my pinky nail. I got a flower on my thumb, but it got buried under the additional coats.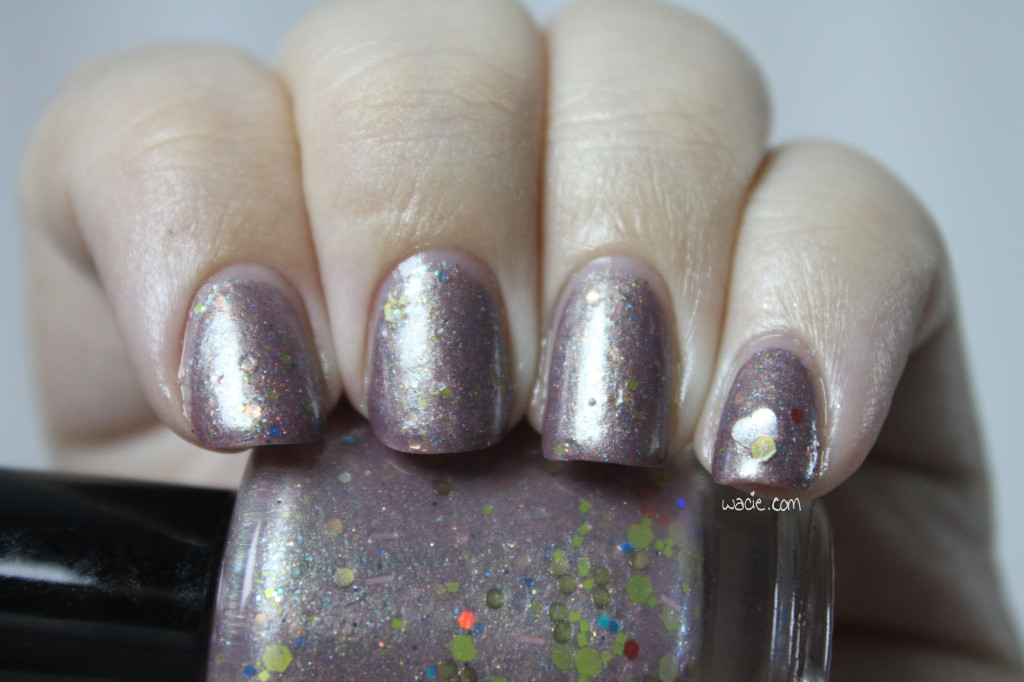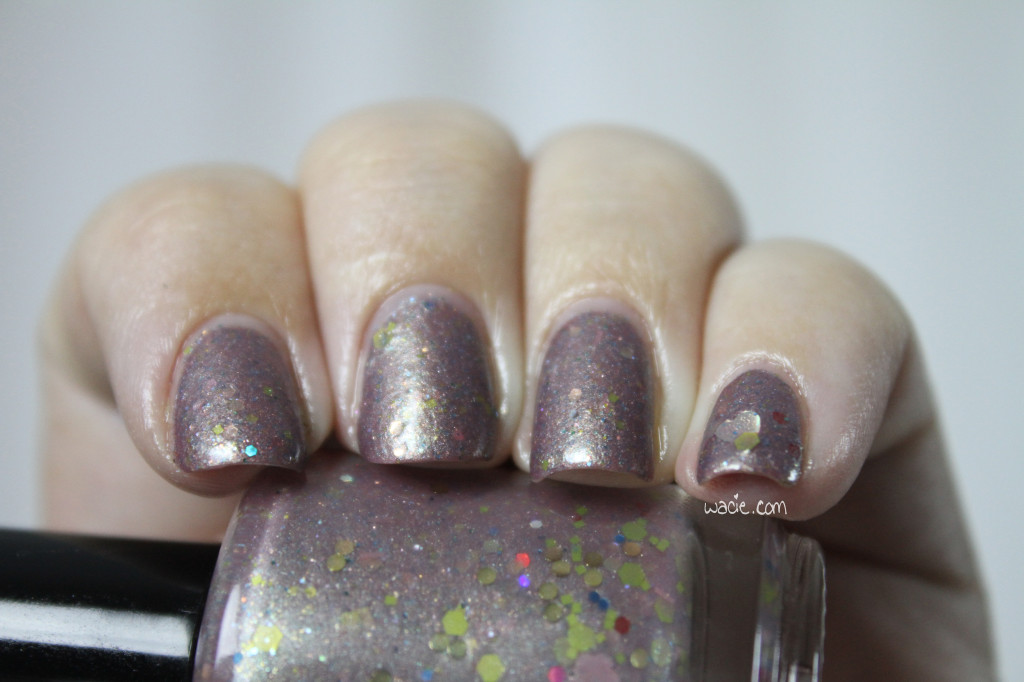 Is it weird that I like this? All things considered, I think this is really pretty. None of the glitters match, and they weren't intended to go together. The base turned creamy and brown. Theoretically, this should be the ugliest nail polish in the world, and somehow, it isn't.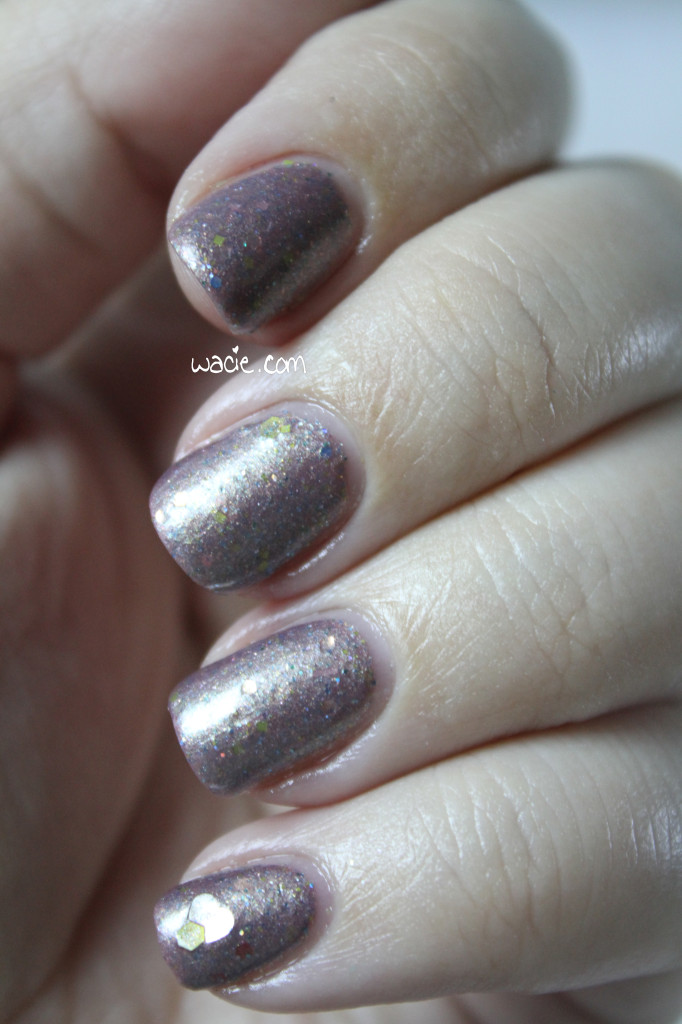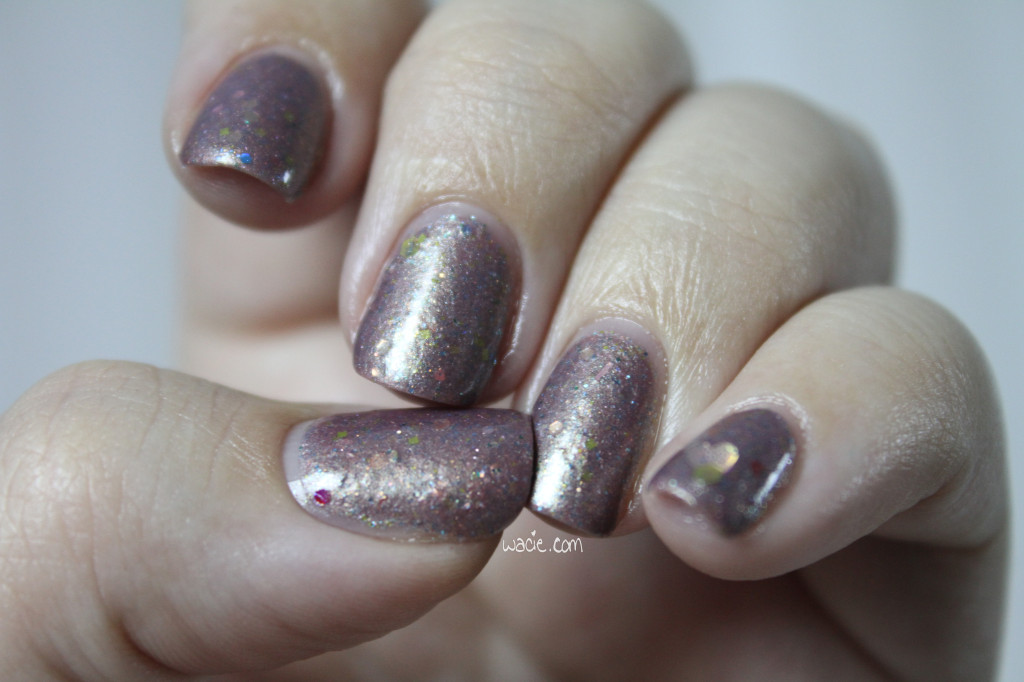 When I took my studio photos, it was storming, so I didn't think I'd get to see what this looks like in the sunshine, but now the sun is out and the sun is shining like the storm never happened. Thanks, fickle Florida weather! This is crazy shimmery in the sunlight. There's so much shimmer it's hard to see what's going on on the rest of the nail. It's still weirdly, strangely pretty to me.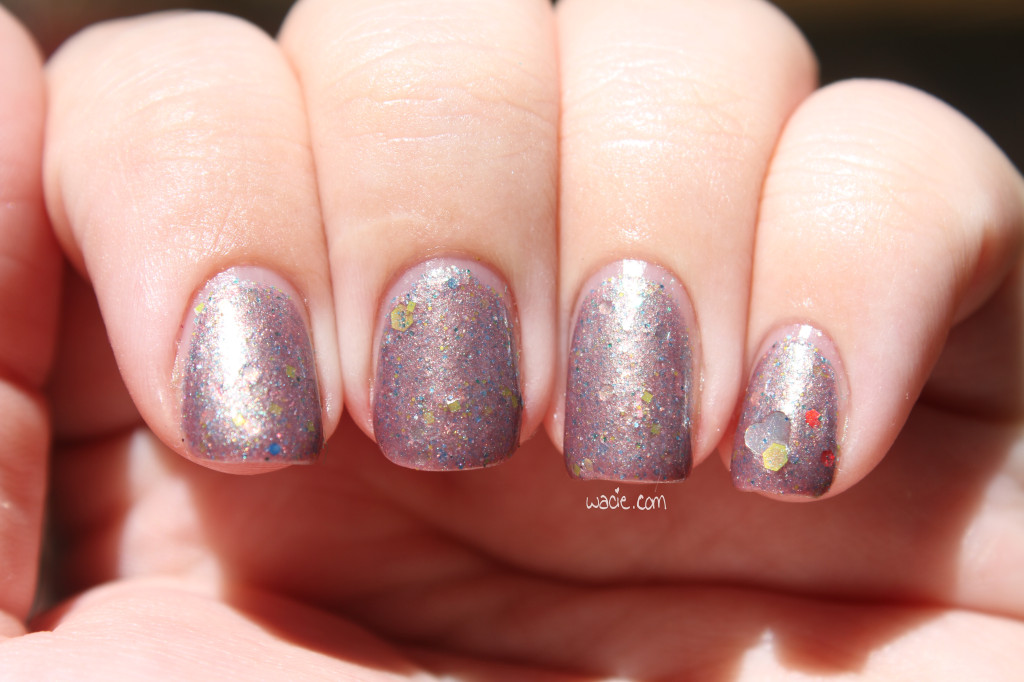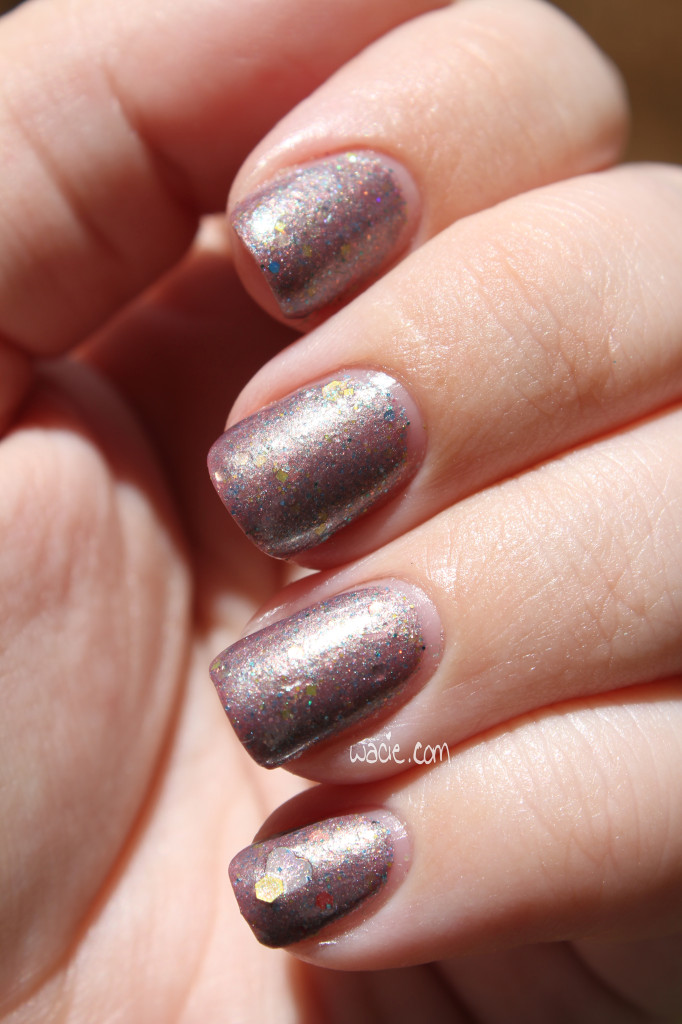 Well, that was fun. I'm definitely going to keep this bottle around. I'm also inspired to dump out the rest of my fail bottles and make a sequel.