This week's Wacie Wednesday is a shimmery silver scattered holo called Stoica. Unfortunately, because it's overcast outside (thanks, October), we won't get to see just how holo it is. I kind of think that's okay, because it's nice anyway. This is three coats of Stoica with one coat of Color Club's clear coat.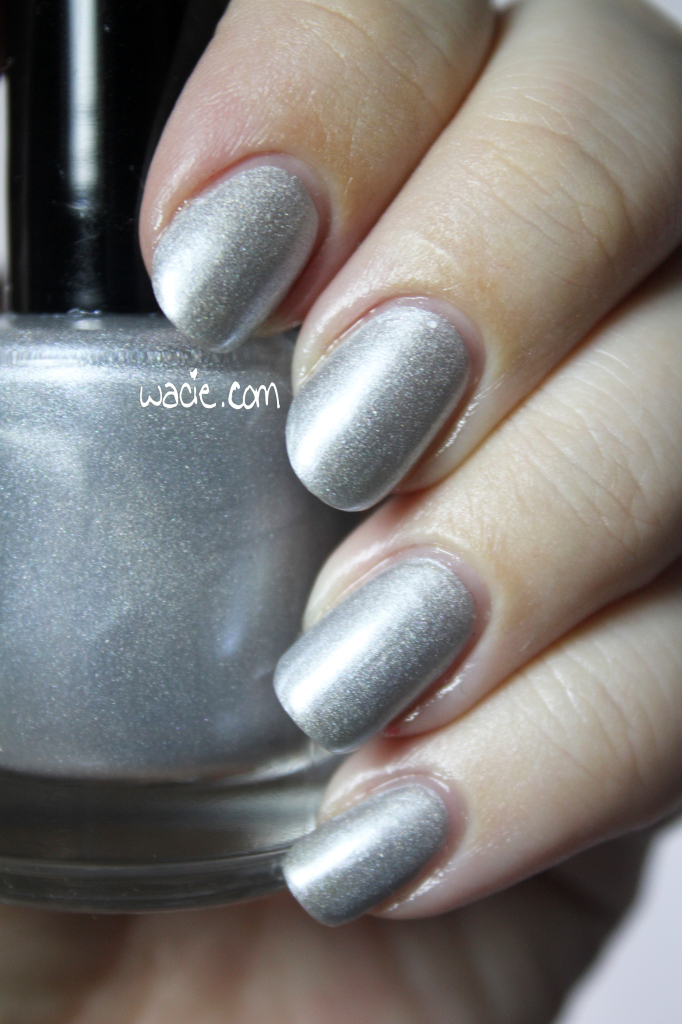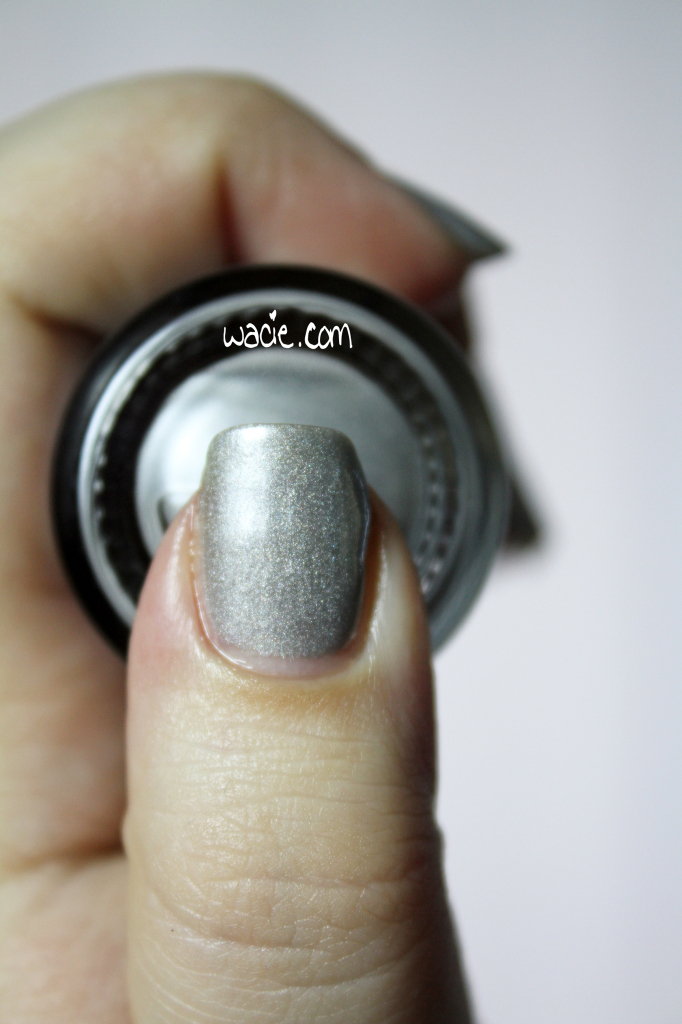 I made Stoica when I was bored in the glitter workshop. I wanted a silvery holo, but I had very little holo material left. Seriously, it was like the dredgs of the bottle, and I had a hard time getting it all out. I put mixing balls and some lacquer base in there, hoping it would mix in and pour out. It was actually crazy enough to work. I poured that into a bottle, mixed in some silvery-white pigment, and then I was done. It wasn't what I wanted exactly, but I'm pleased with it.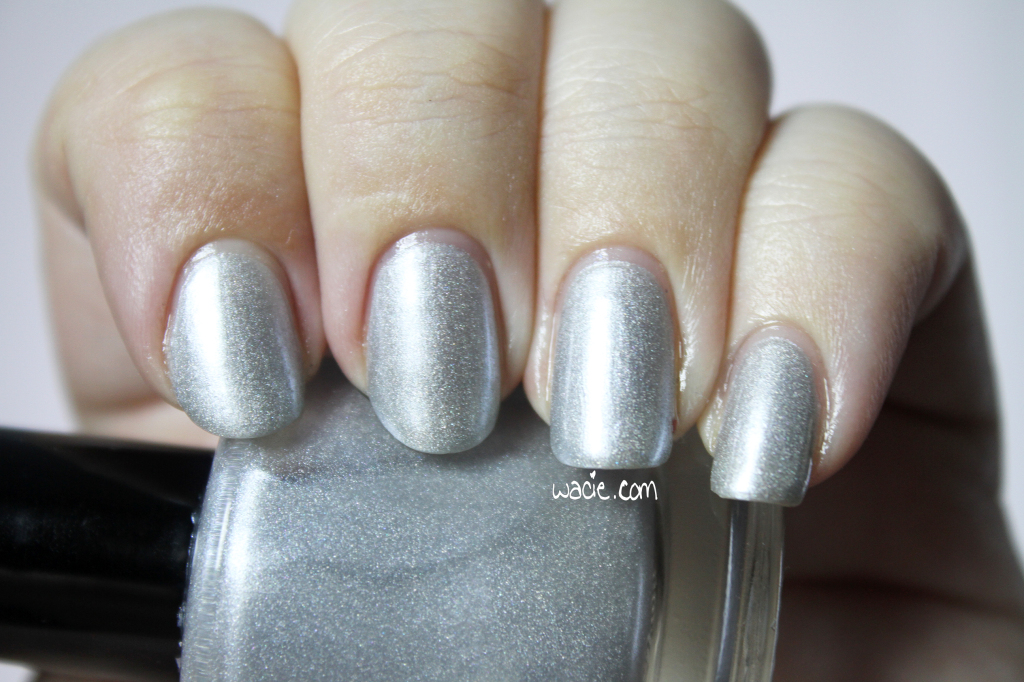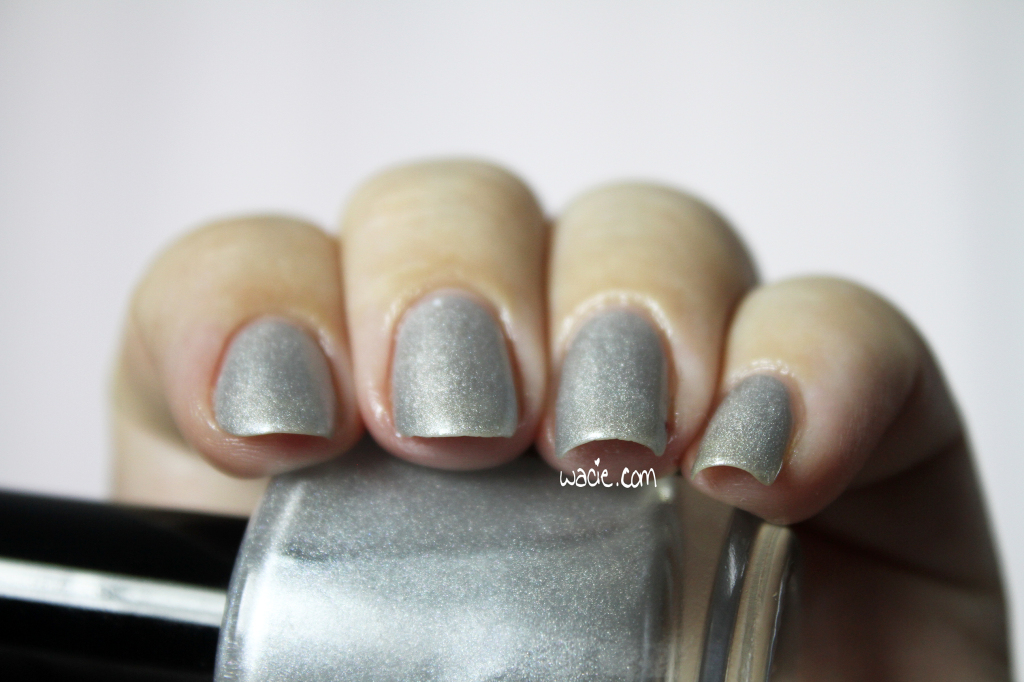 Naturally, even though I managed to get it out, there's not a lot of holo in this polish. There's enough to see an effect, and it's very faint. The color here is coming entirely from pigment. It's a pretty tame polish, actually; save the little bit of holo, it would just be a silver polish. It's one of those polishes that comes off as classic, but a bit dull, then the holo pops out and it's something special.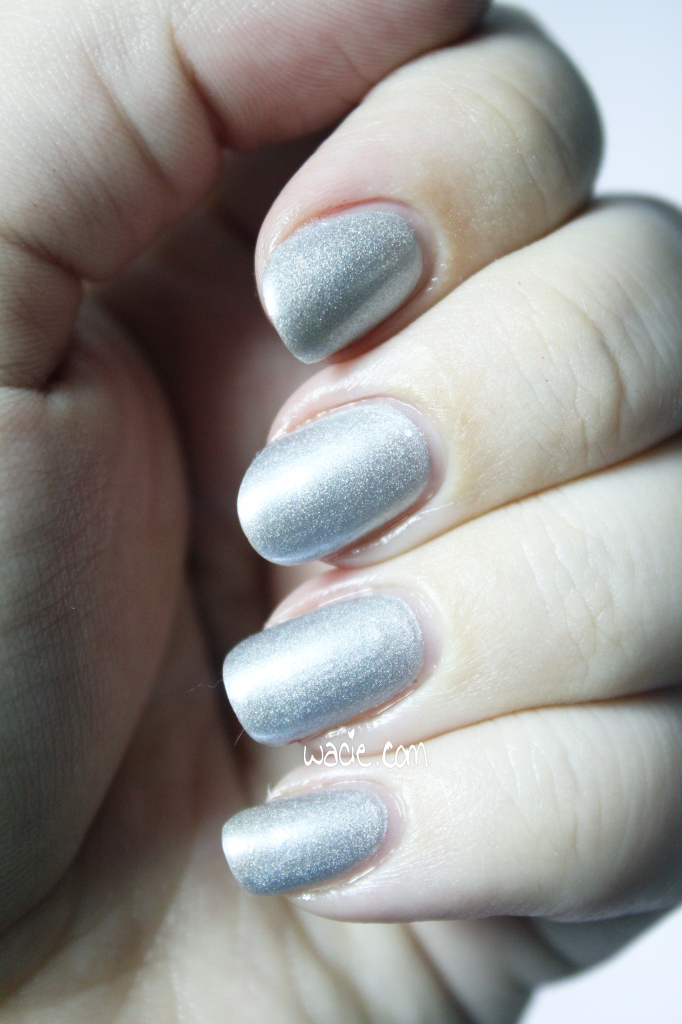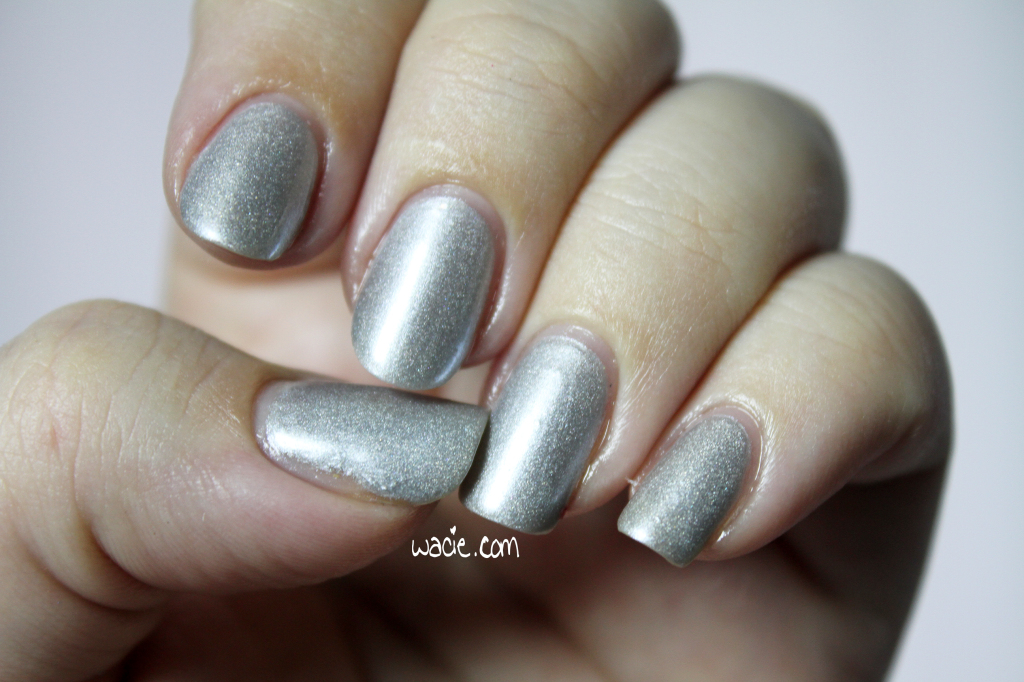 I just have to prove that there is, in fact, holo stuffs in this polish. One photo was taken in the studio with the built-in camera flash, and the other was taken in my office with my cell phone. I promise it's there.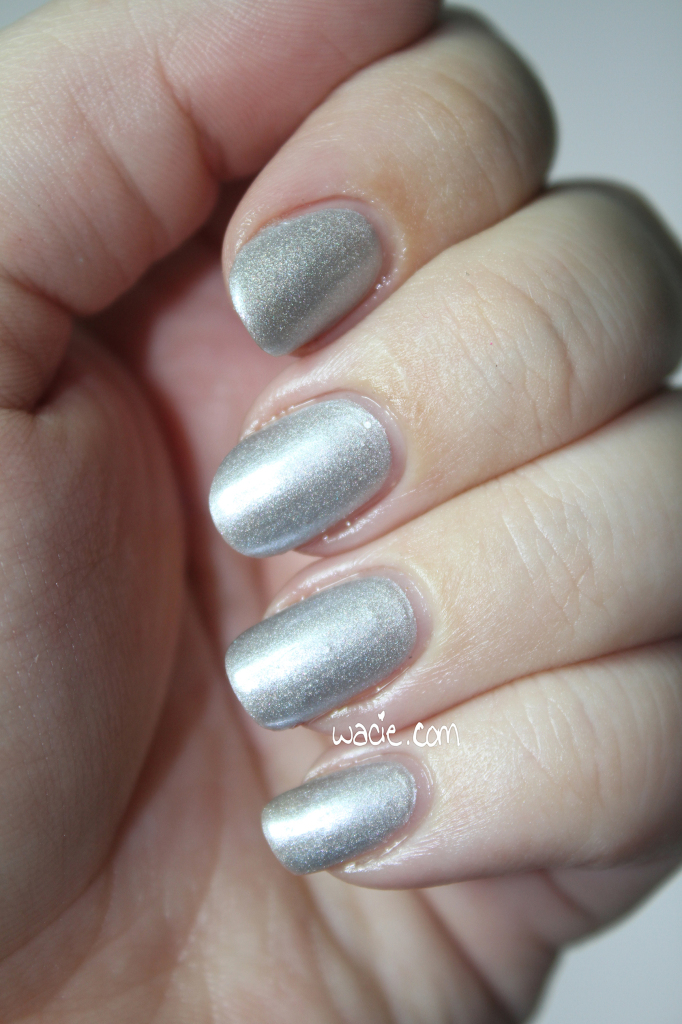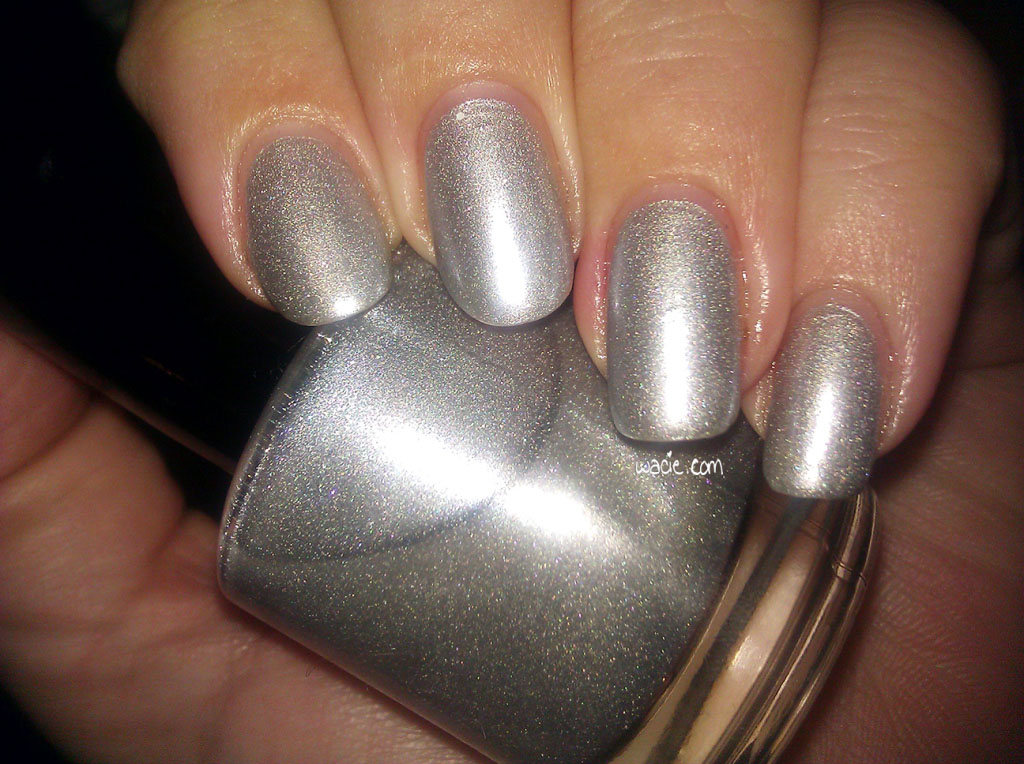 I have four more Wacie Nail Co. one-offs I'm going to show on the blog. Then maybe something exciting will happen. Maybe.