This week on Wacie Wednesday, we're taking the black and white glitter topper a little farther. I told you I would. White Noise is the newest Wacie Nail Company polish; I'm wearing two coats of it over China Glaze's Recycle and For Audrey, and Essie's Check-Up.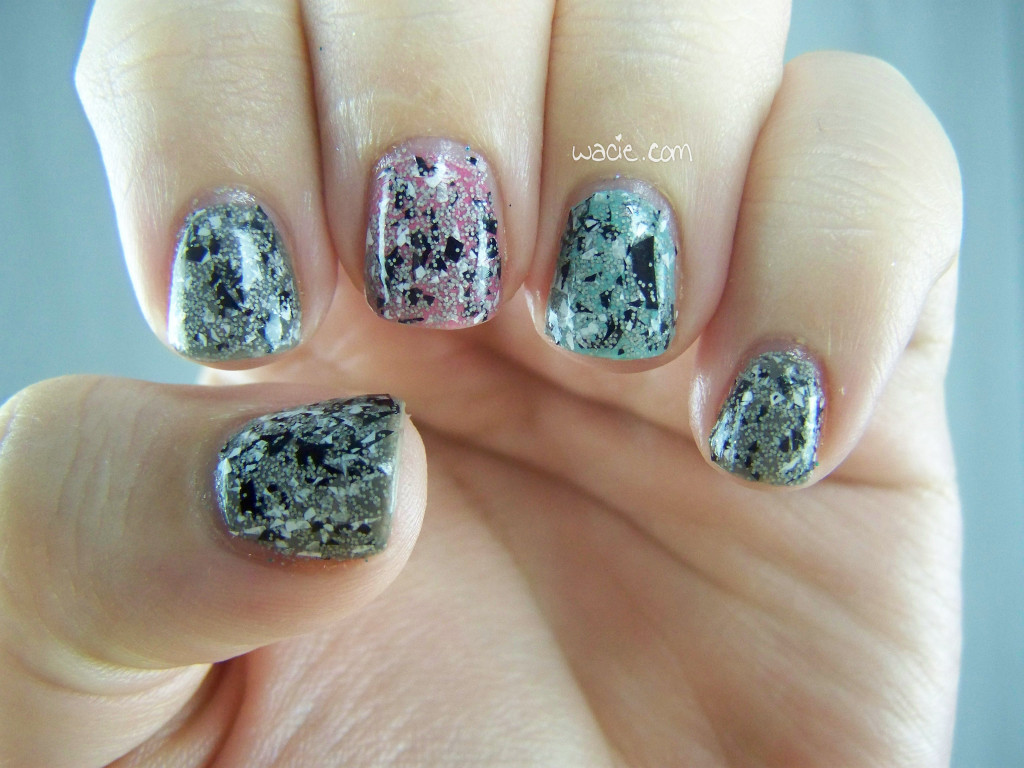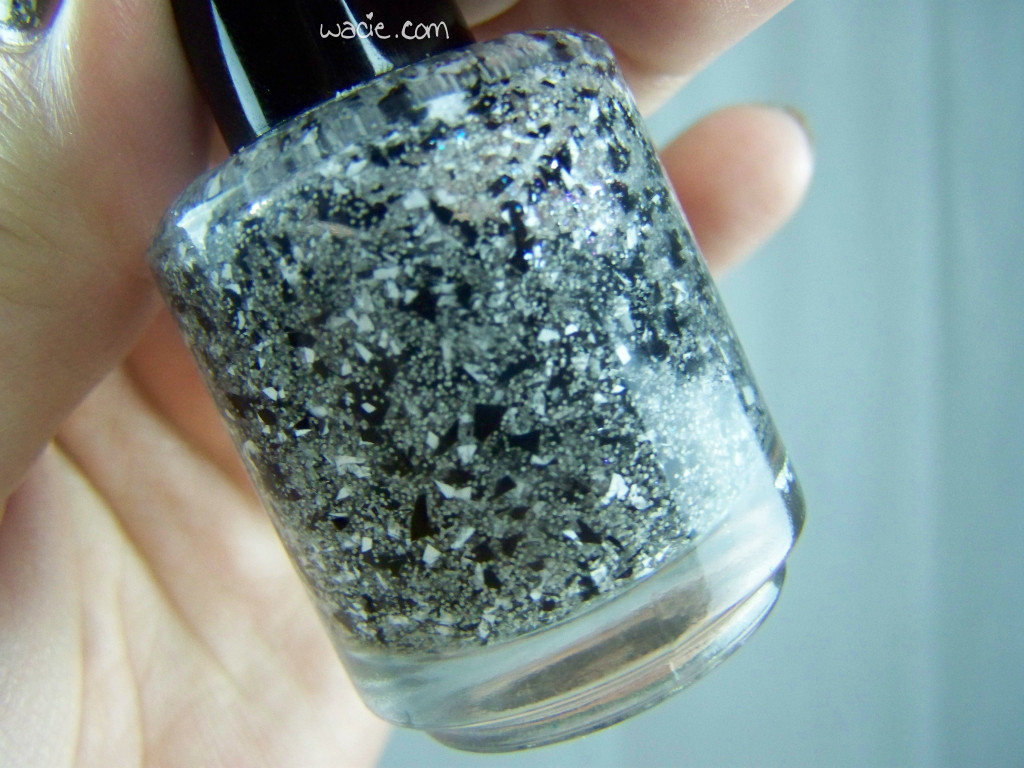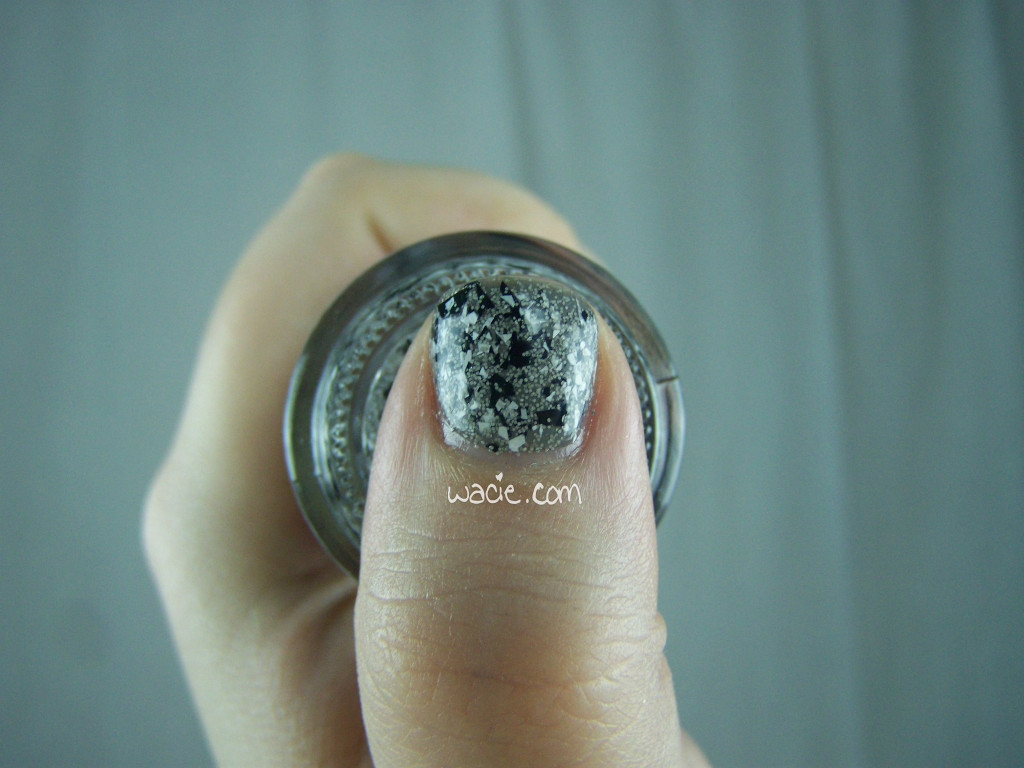 White Noise is a glitter topper with black and white shreds and tiny gray hexes. It was designed to evoke an earlier time in technology, a time when you were more likely to encounter it on your TV instead of the black, quiet HDMI mode screen. Originally called "Static", it was inspired by the sound that greeted us after we turned off the Nintendo to change games. It was sometimes alarmingly loud, always unpleasant to hear. Despite that, turning off the Nintendo to change games and hearing silence isn't the same.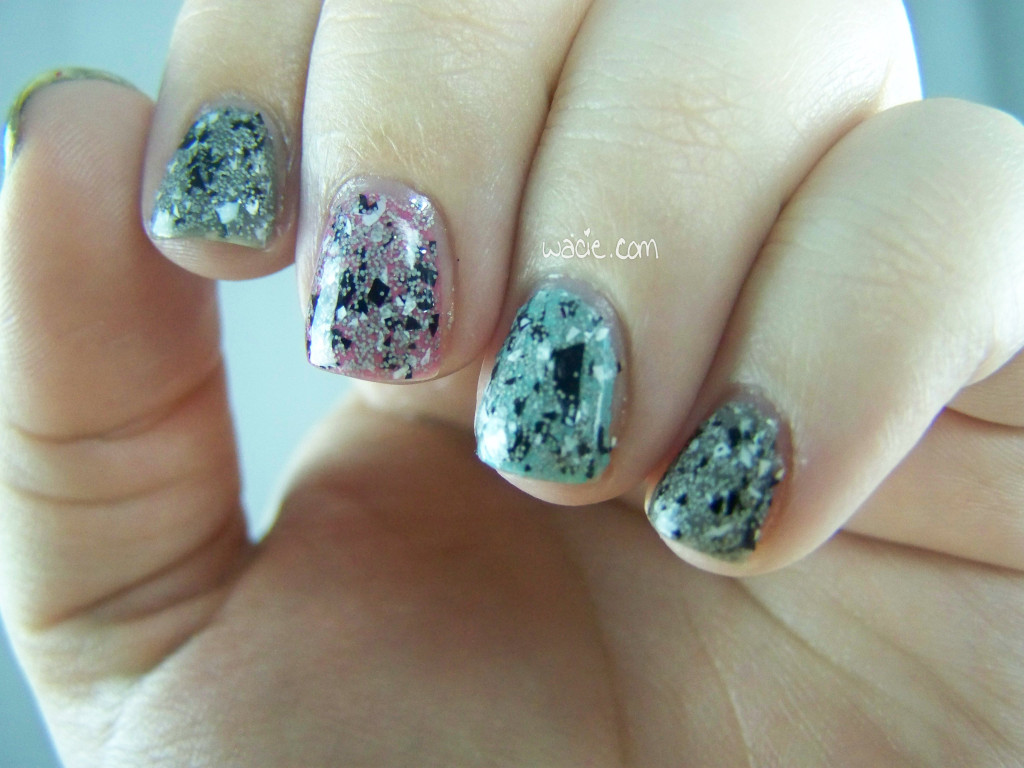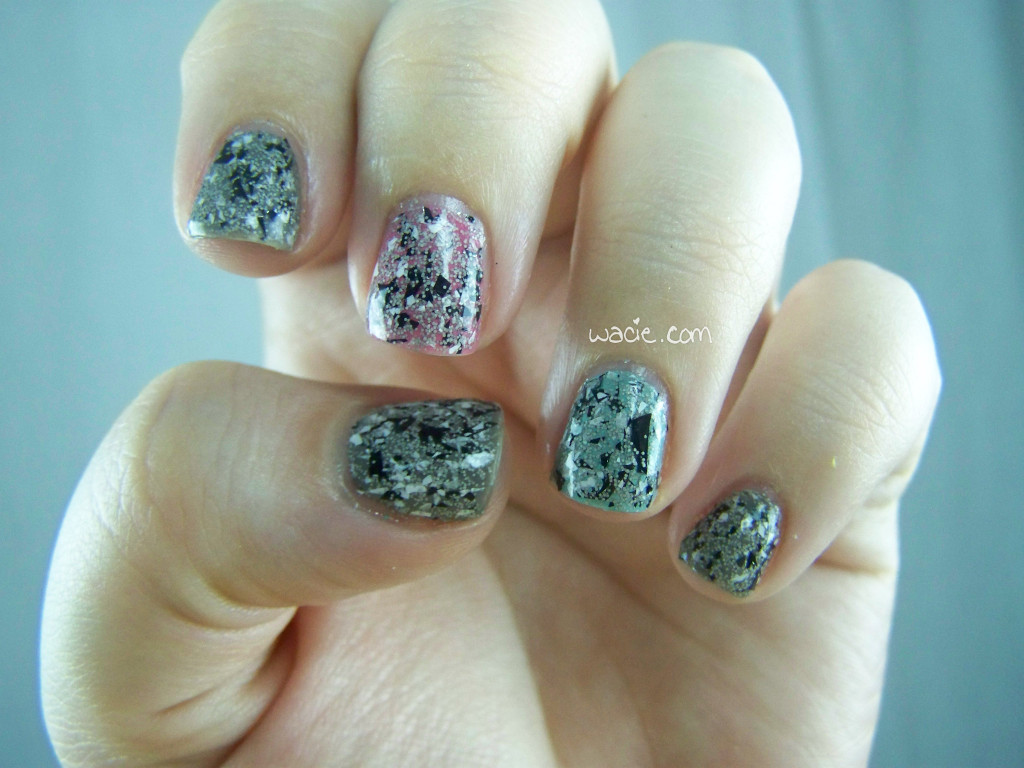 As you can see, I went a little overboard with the glitter. I probably didn't need two coats of it, because it covered up the color more than I wanted it to. I believe that's a fault in my application, not the polish. I wanted to demonstrate the versatility of it by putting it over the light blue and pink. It looks right at home over gray, but it can do so much more over other colors. I'm really pleased with how it turned out.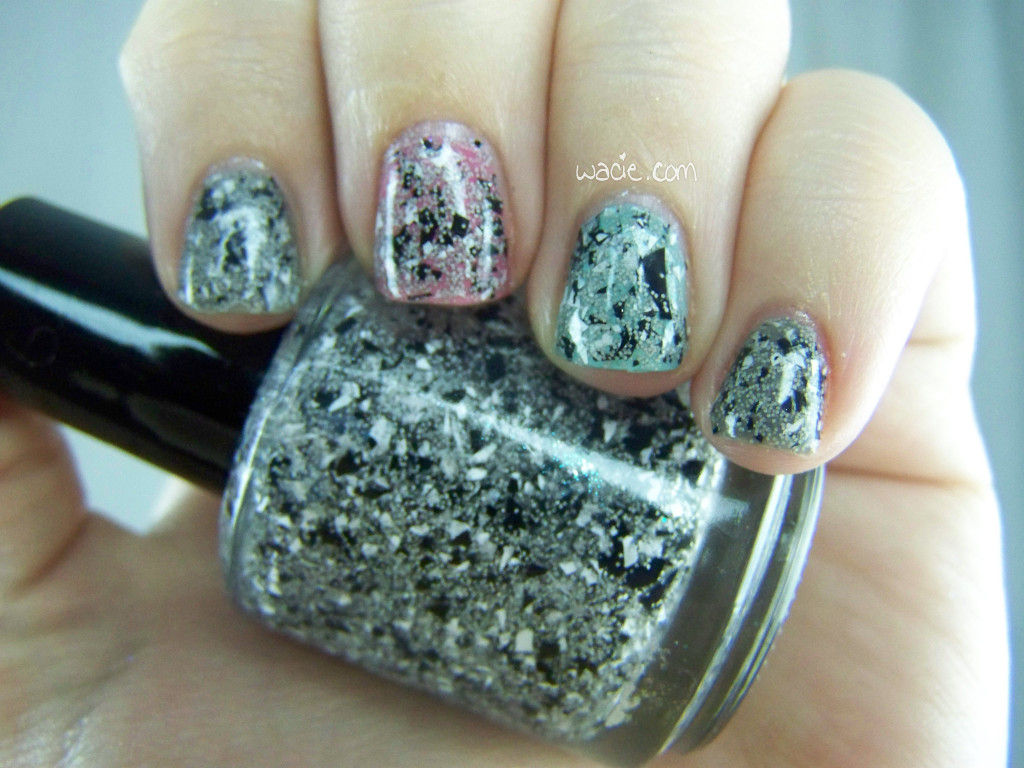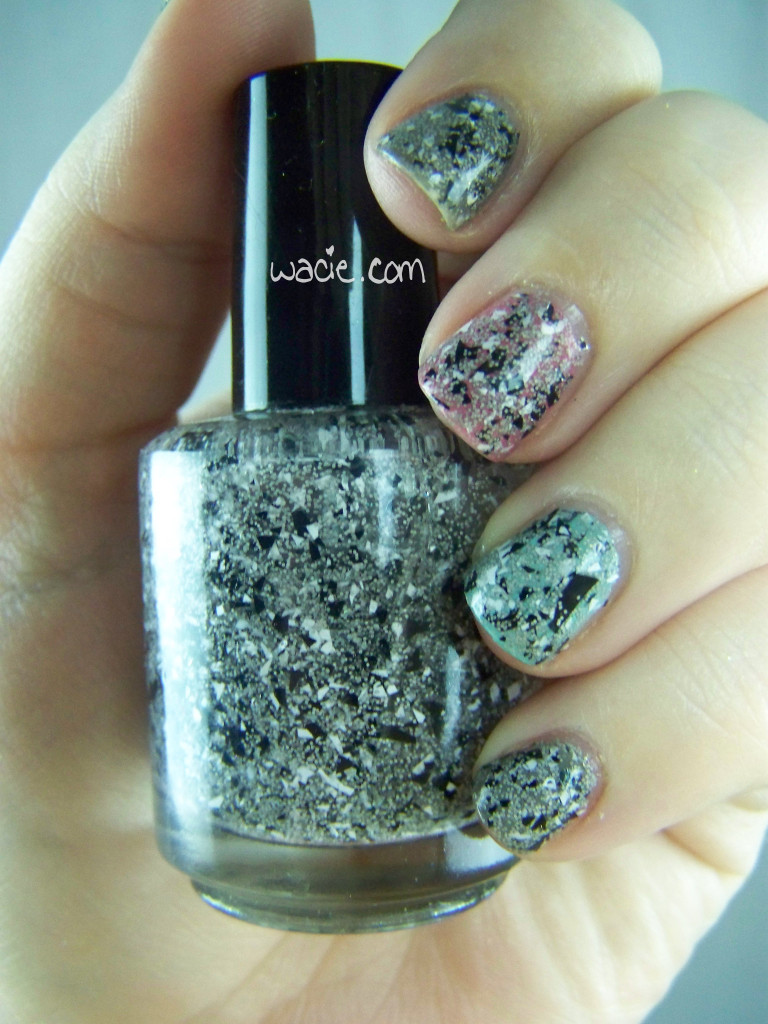 I'm still looking at labelling samples, and then I'll start figuring out shipping logistics. I hope that if you like White Noise or some of the other Wacie Nail shades, you'll be able to purchase them soon.