Today's mani combines two of my favorite things: orange and glitter chaos.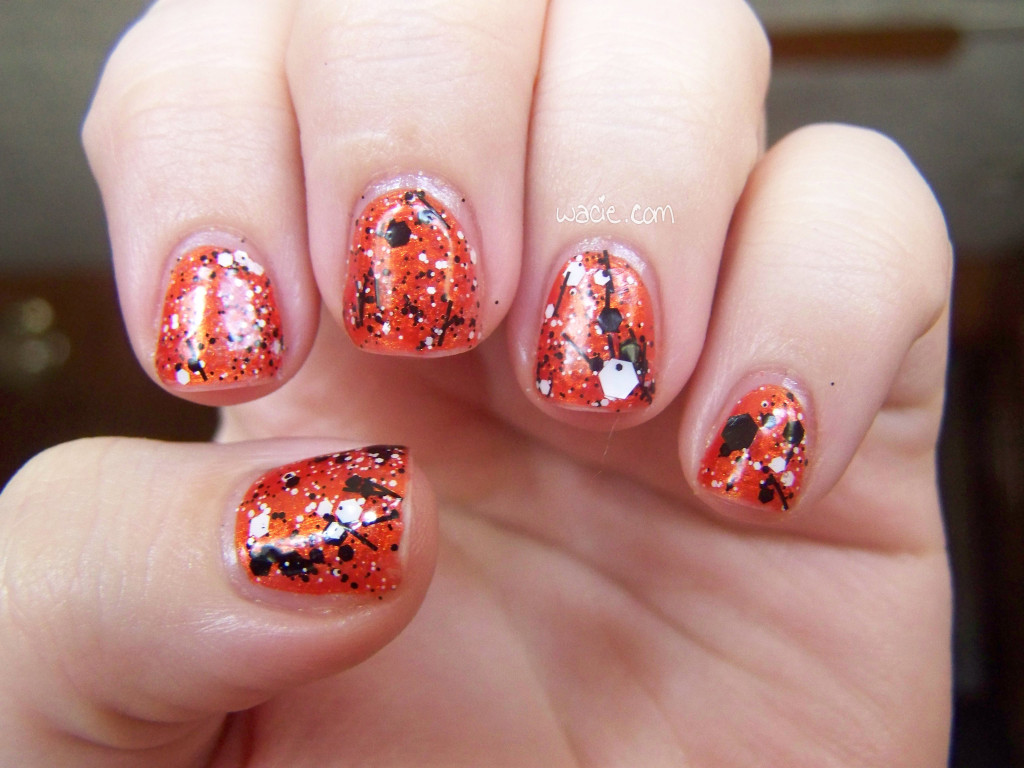 I have on this week Courtney Orange from Sinful Colors, an orange with gold shimmer. I like orange polishes in general, but I like this one in particular; the golden aura gives it so much more. I'm wearing two coats of it here. I'm also wearing two coats of Sally Hansen's Strobe Flash. I know I'm late to the black and white glitter party (again), but this is a look I still like, even if it's a bit passe.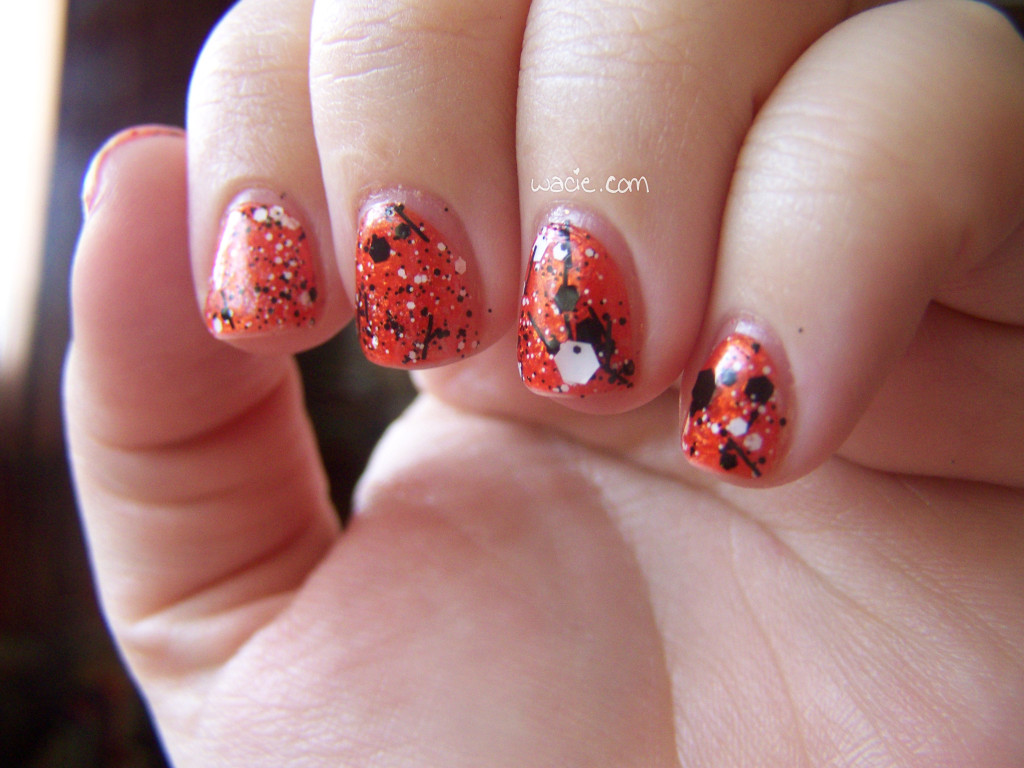 This is a look I'm not likely to get tired of. I love glitter, and I love how unpredictably this glitter applies and spreads. I just feel kind of bad that I covered up such a beautiful color.
Anyway, look forward to more of this sort of thing. I made my own take on the black and white glitter polish, as well as others with more color. I'm not letting this trend go away so easily.