Today is a momentous occasion. I have squashed my ultimate lemming: I now own a bottle ofEnchanted Polish's Lobster Roll. As soon as I got home, I tore open the envelope, took off my old mani, and put it on. I have looked forward to this day for so long, and I thought it would never come. Here is my brag-swatch of Lobster Roll; I'm wearing two coats with Seche Vite. All photos were taken outdoors in direct light.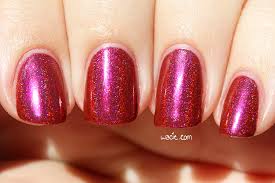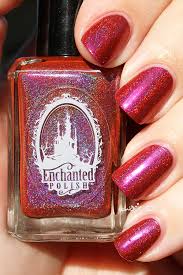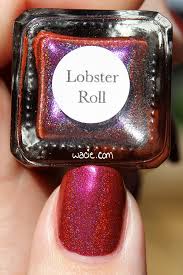 Lobster Roll is a red linear holo with a strong pink flash. It's got a gorgeous formula; I actually had full opacity on the first coat. The consistency is rich, smooth, and velvety. It dried quickly with a semi-glossy finish. I used top coat for shine, as well as to bring out the shimmery pink flash.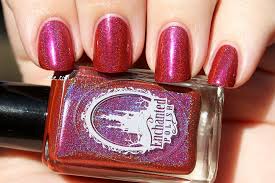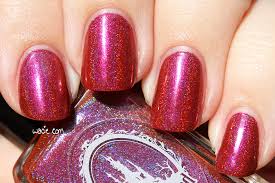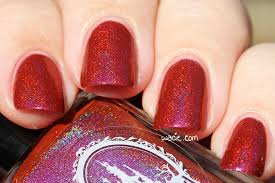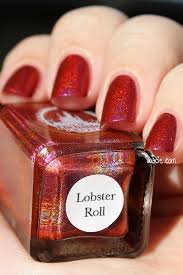 I am so happy that I finally own this that I can't even tell you. I don't want to be the dramatic nail girl who says that finally finding her holy grail polish is the best thing that has ever happened, and I can't remember a time when I was this happy, but it's kind of true. I gushed to my boyfriend about it the day I bought it, and he's like "Don't you have enough polish? I don't care that it's hard to find, it's not freakin' Pokemon." So this is why I'm writing a post about it. I know that you, dear reader, will understand my euphoria. This is, without a doubt, a very happy day.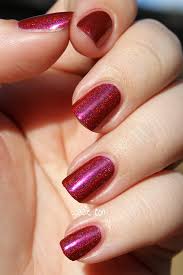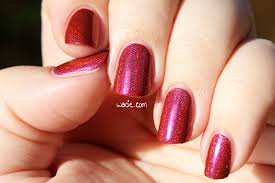 Sorry this isn't a proper review post. I really just needed to brag.
I bought this polish myself.