Happy Monday, reader! Manicure Monday is easy this week. I'm wearing three coats of Butter London's Jack the Lad with one coat of Seche Vite and the Kitty Bow from Daily Charme. All photos were taken outdoors in direct sunlight.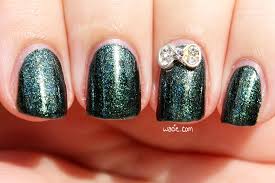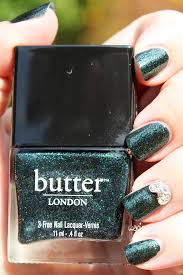 Jack the Lad is a deep emerald jelly with fine green, gold, and blue flakies. I actually can't tell if they're glitters or flakies, but I suspect they're flakies; there's no gritty glitter texture, even before the top coat. Also, some of them color-shift; the gold ones turn purple at certain angles and it's absolutely beautiful. Application was smooth; the first coat was streaky, but the second one evened it all out. It dried quickly and with a semi-gloss finish. Top coat gives it extra shine and protection.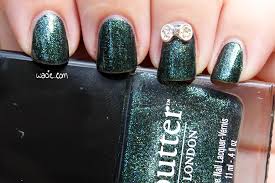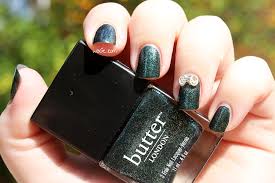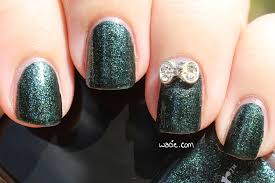 This is a great seasonal color. I mean, I love jewel tones year-round, but they really are an autumn staple. This would even be a good holiday color. It's so seasonal that the tree behind me looks like the leaves are changing, but it's really just an orange tree. It's like 88 degrees outside. It might be November, but it's not autumn in Florida, that's for sure.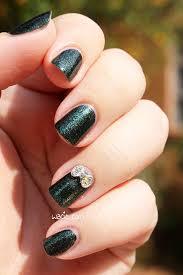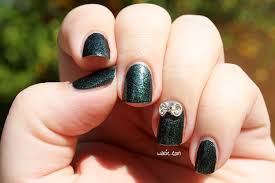 This is a great polish! This was one of my first Butter Londons, acquired from a sale basket at Nordstrom Rack. Wearing it feels mega fancy. I never get the shade names, though; I like to think I'm pretty good at UK words, but some of them really baffle me.
I bought this polish myself.