Happy Monday, reader! Today's mani was done with Sinful Colors's San Francisco and Lynnderella's Chef Kitty. I was a little disappointed with how sheer San Francisco went on, but I still I got a pretty cool look. More photos below!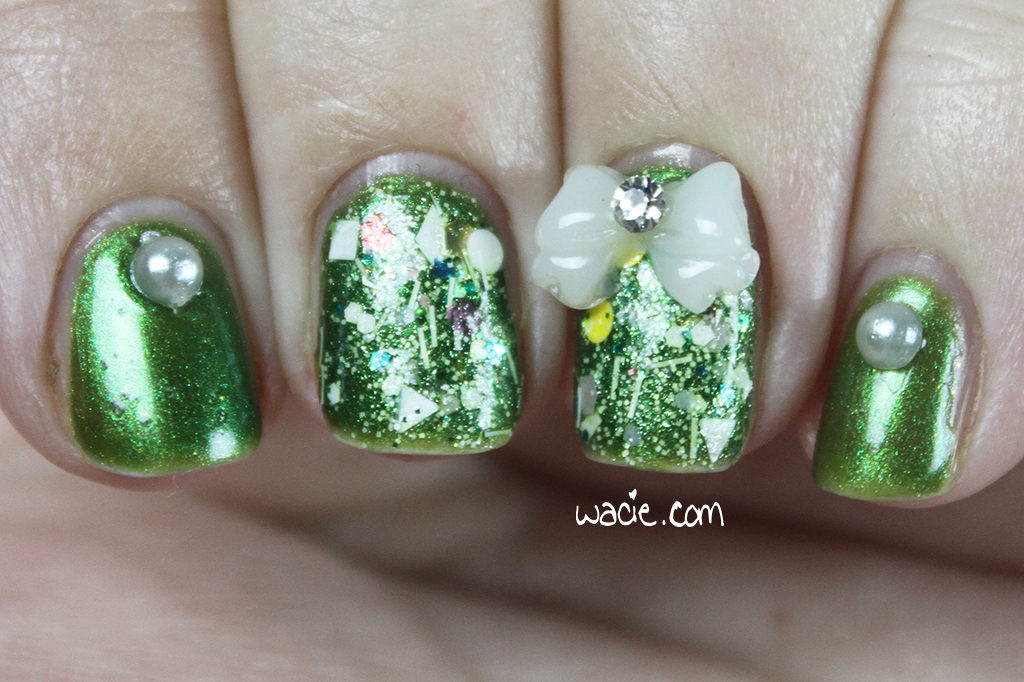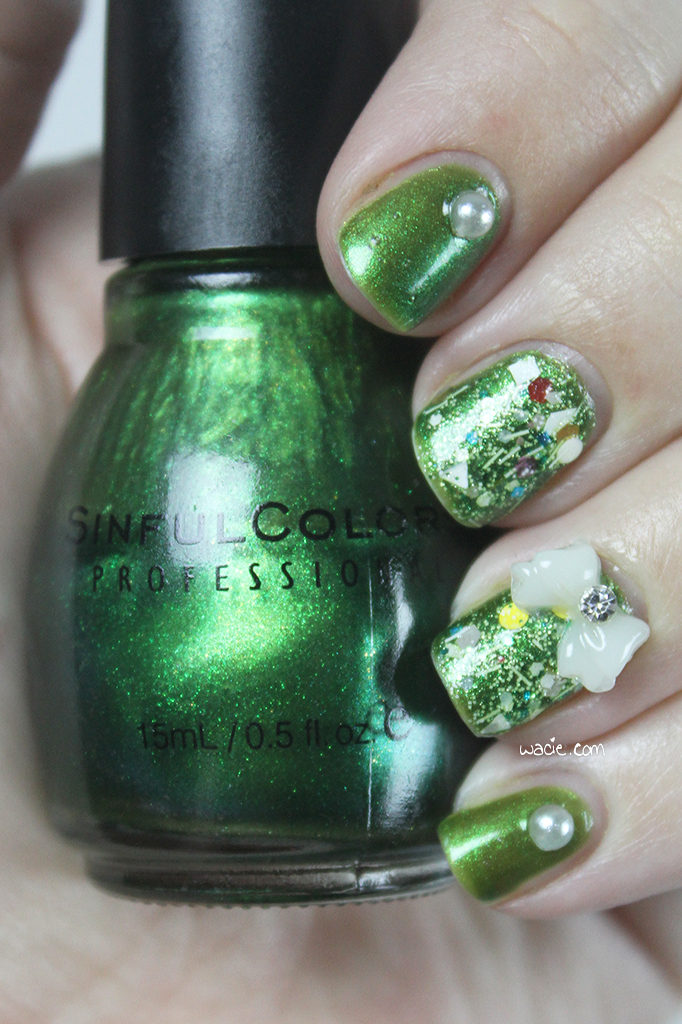 San Francisco is a polish I've had a long time; you can tell in the photos that the bottle is only about half full. I've had it for many years, and it was one of the first few I bought when I was just starting my collection. That said, I knew to expect sheer coverage from this polish, but I forgot just how sheer it gets. The color is a deep and rich shimmering emerald, but the nail line is still very visible, even after three coats. This is especially true in bright lighting conditions; see the outdoor photos.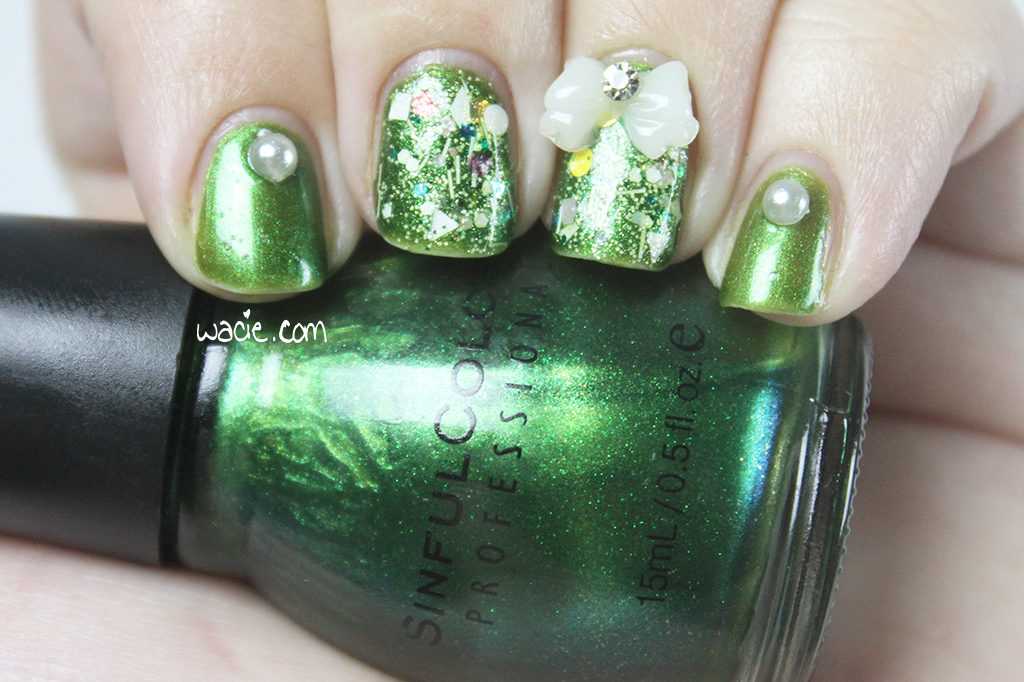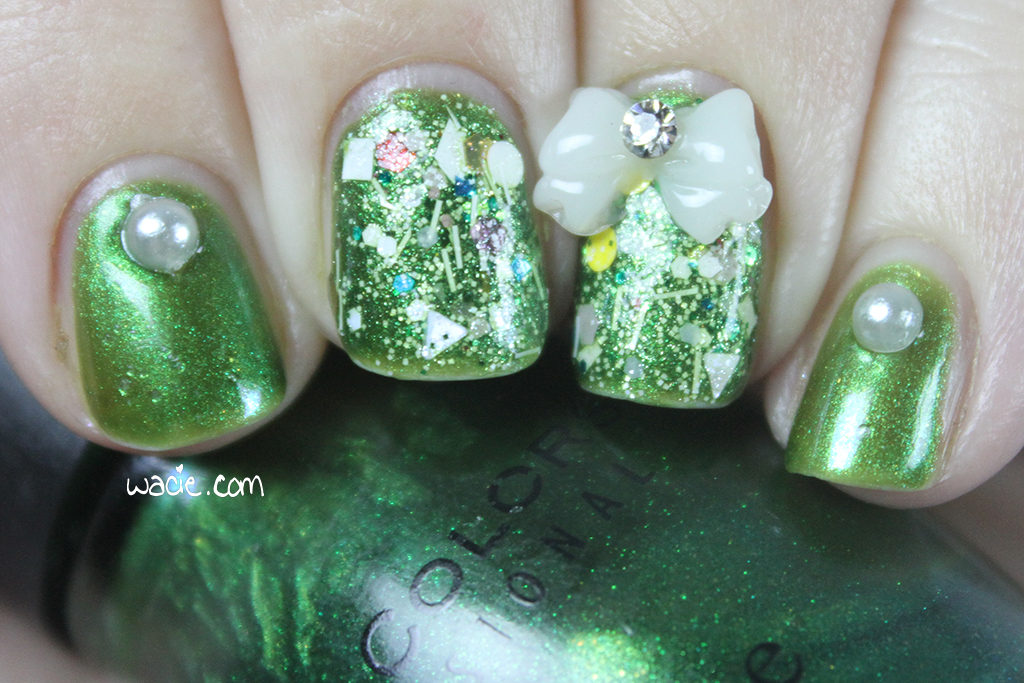 Chef Kitty is such a fun polish. It was my introduction to Lynnderella, and set me off on an exciting and financially draining journey. I think it's a great addition to San Francisco; the green glitters are a little invisible over the green base, but the whites and the other colors stand out very well. It's a great polish for adding a little extra color and sparkle without having it take over the whole manicure.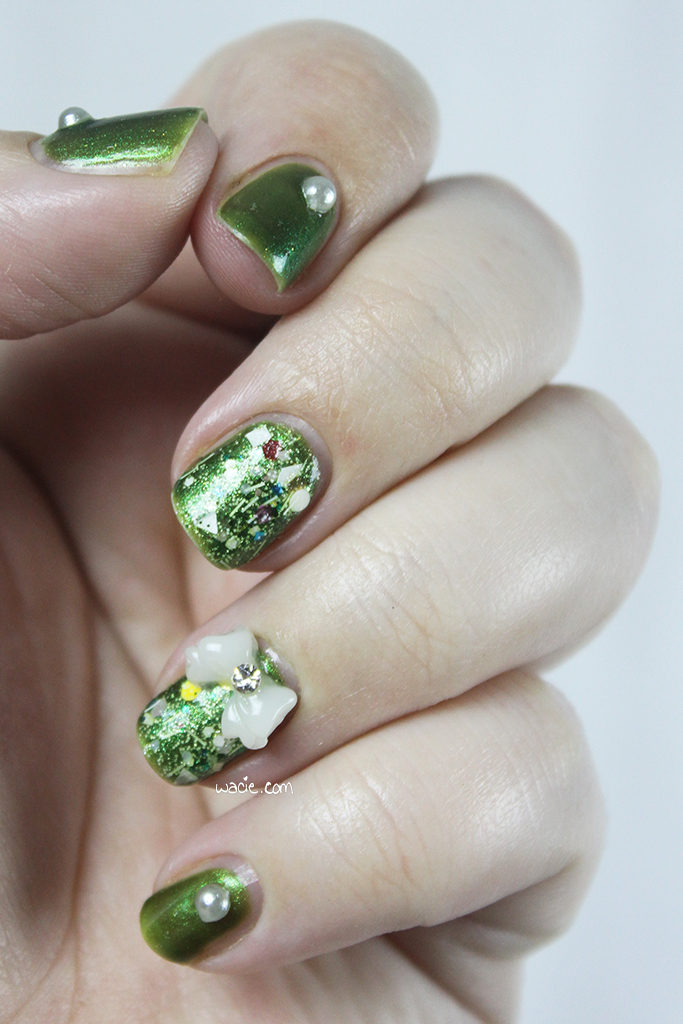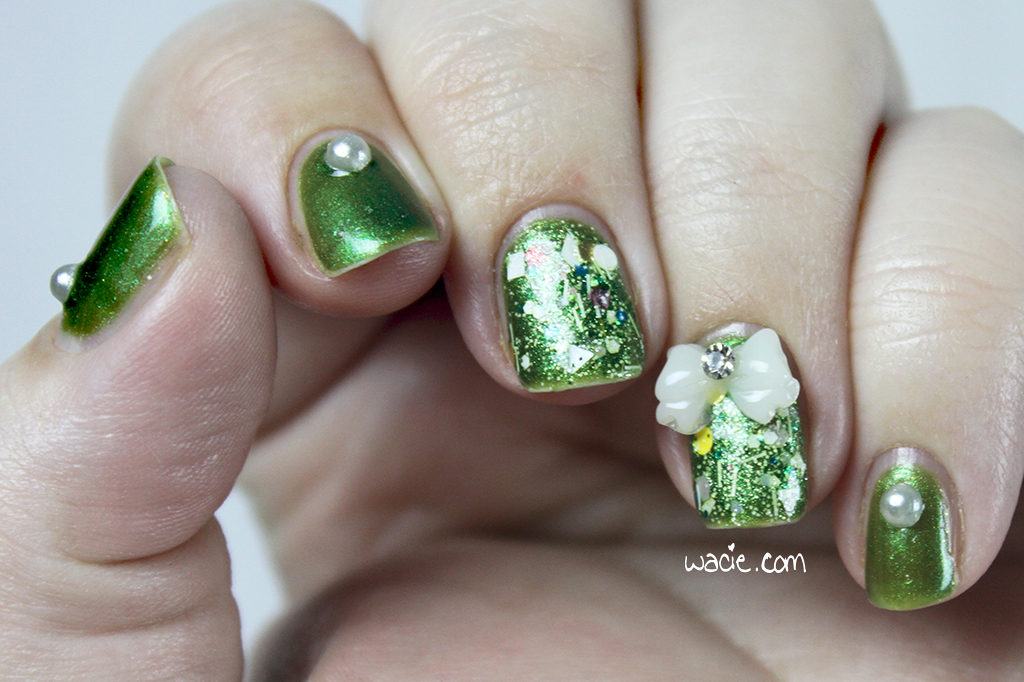 Here are some outdoor photos. You can see how sheer San Francisco is, but you can also see how lovely its shimmer is. The glitter in Chef Kitty is a lot more defined. The pearls I stuck on to finish the look are much smaller than they appear in these photos.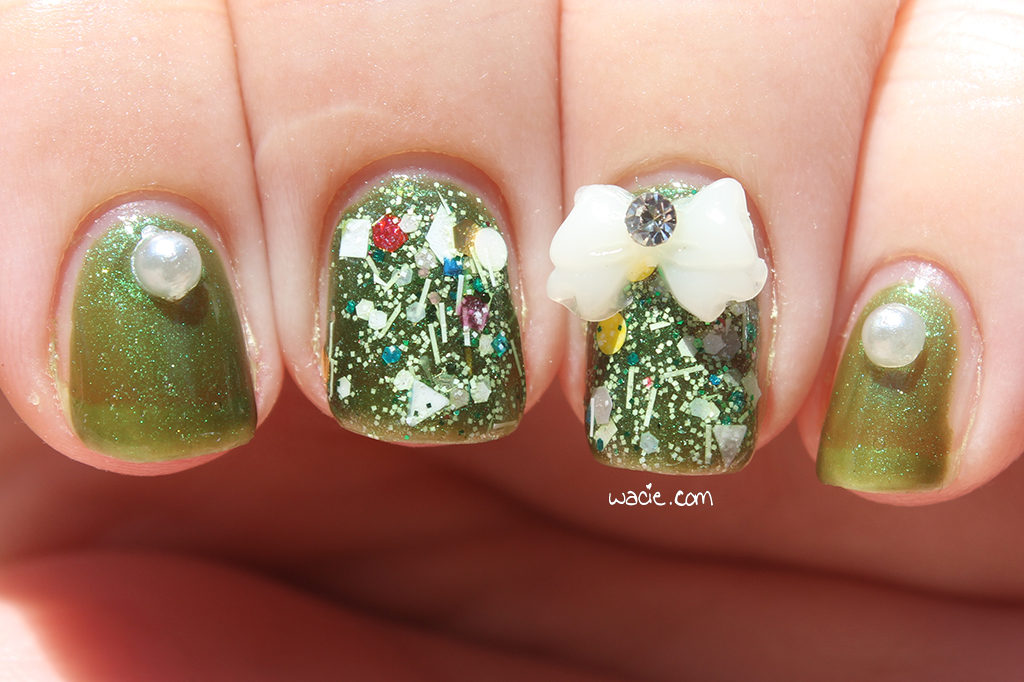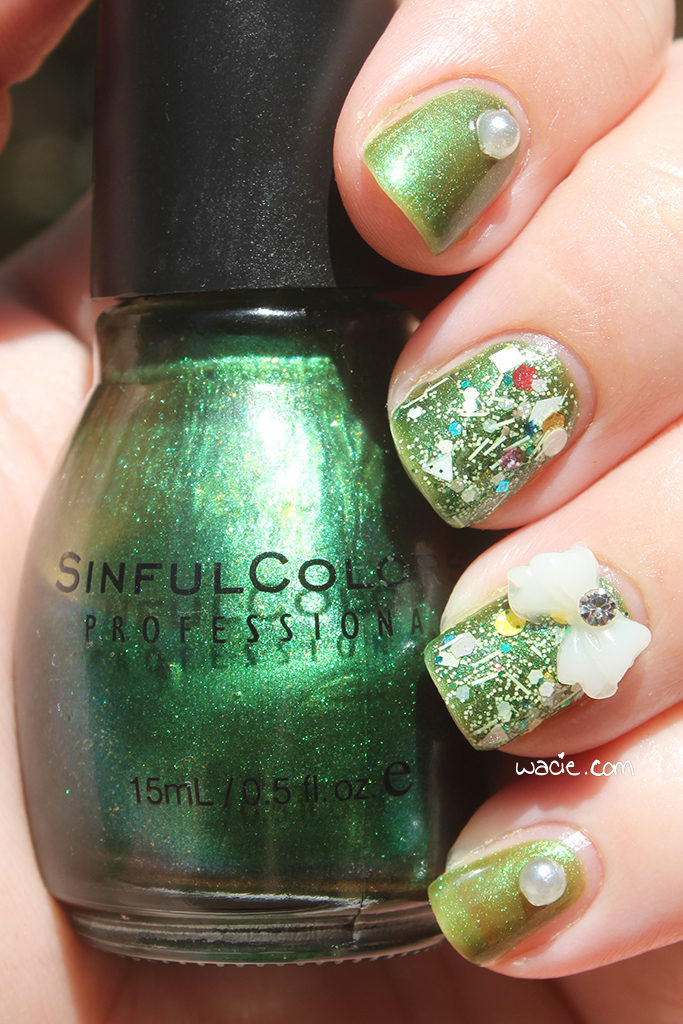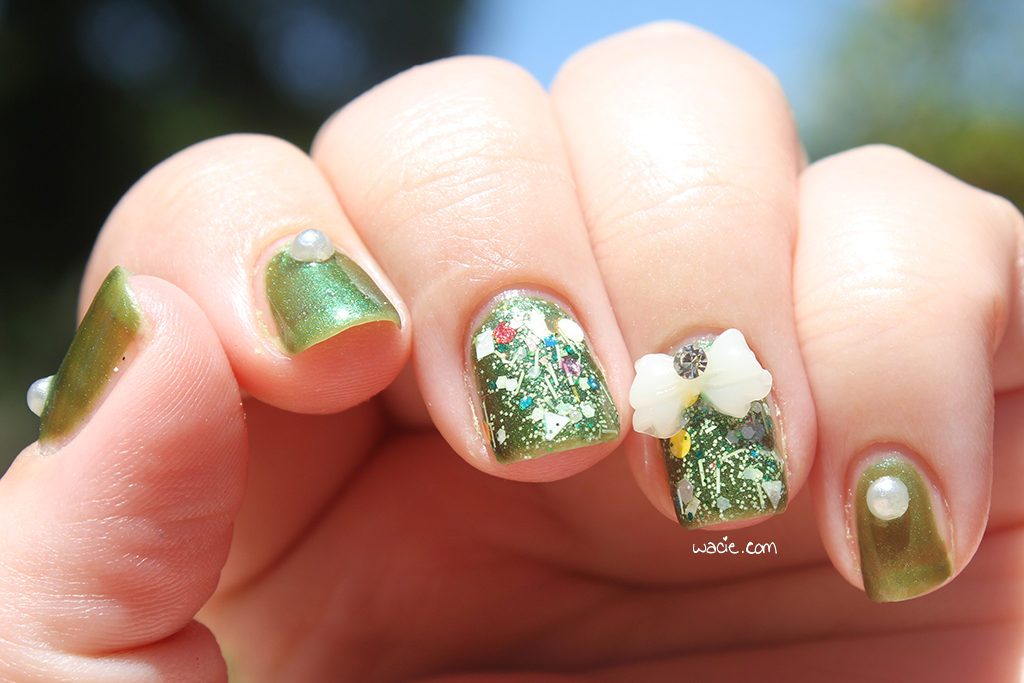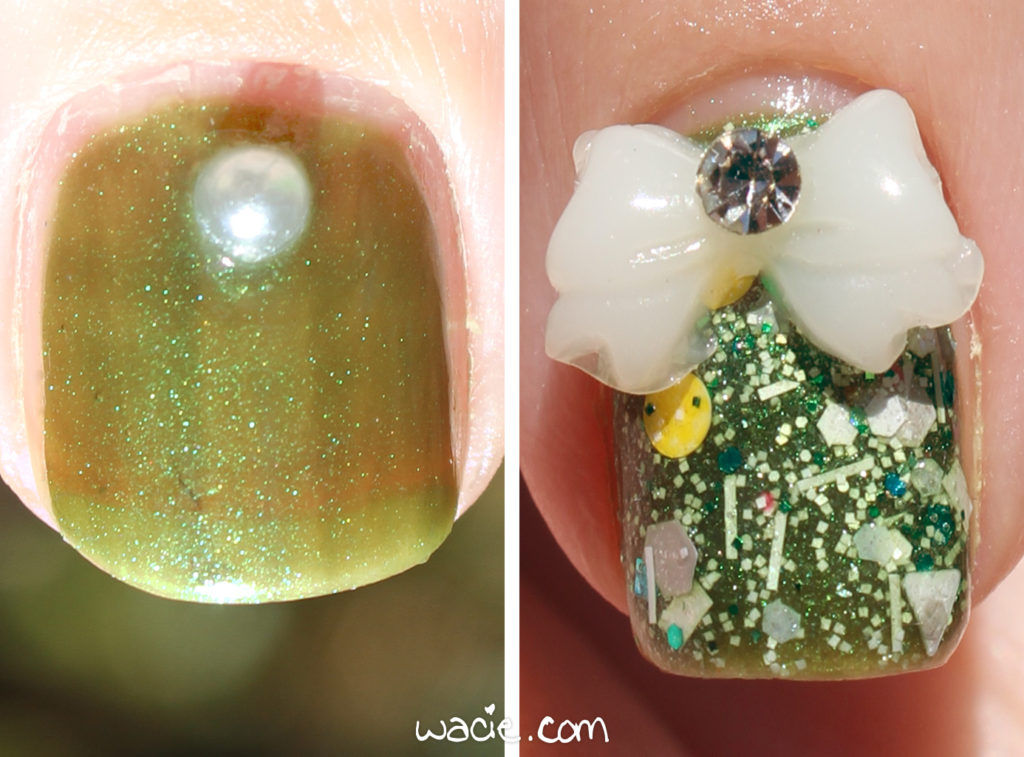 San Francisco and other Sinful Colors polishes are sold in stores; I got mine from Walgreens. Chef Kitty and other Lynnderella polishes are available on eBay and in their Storenvy shop. My pearls were purchased on Amazon, and my bow charm is from Claire's.
I bought these products myself.